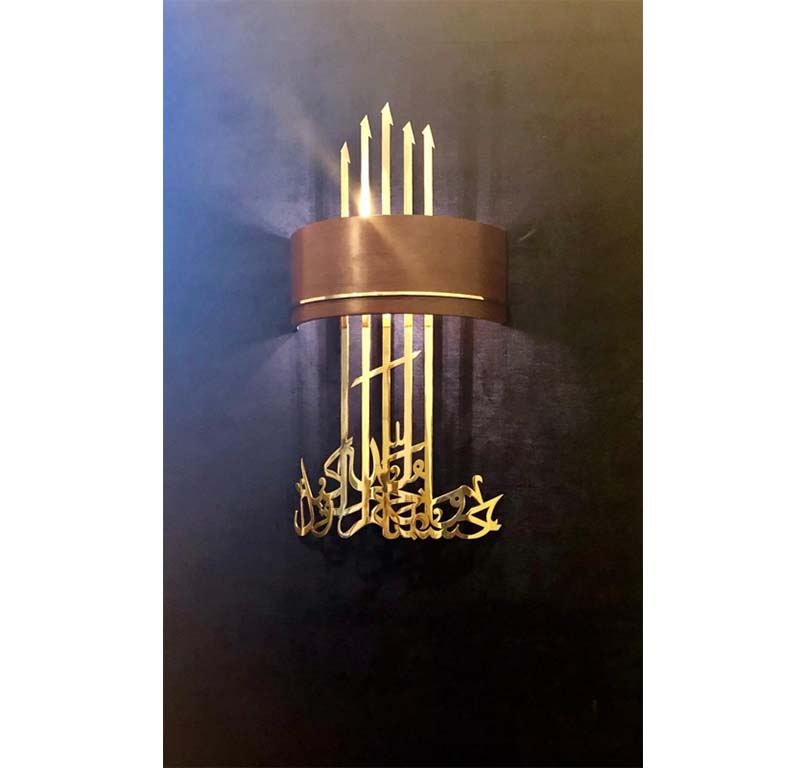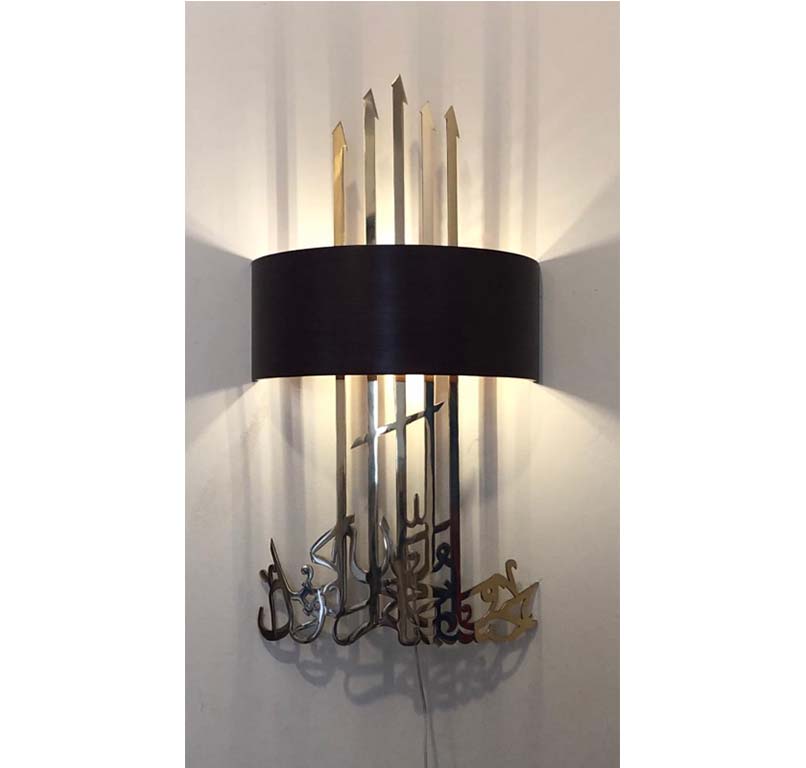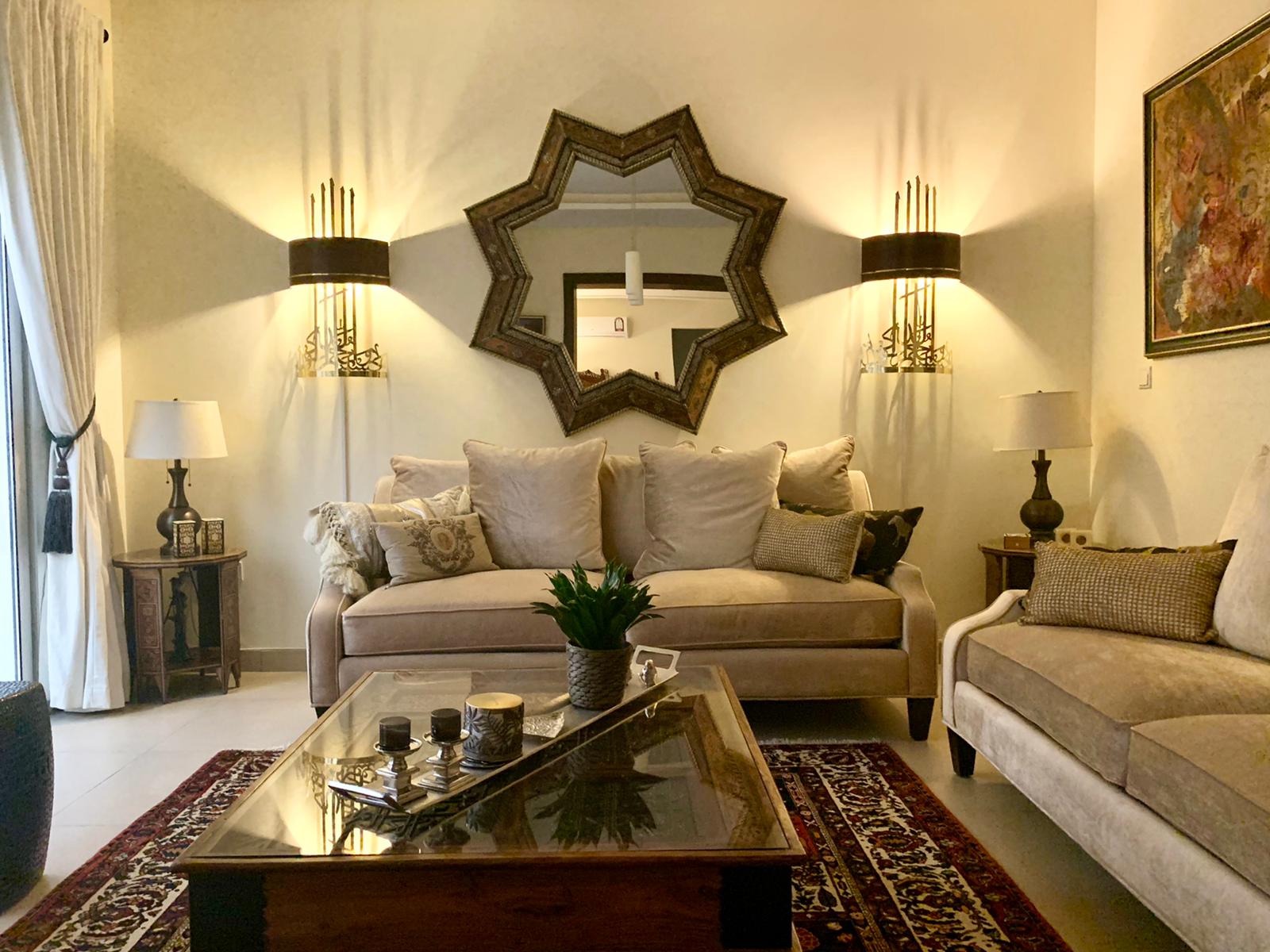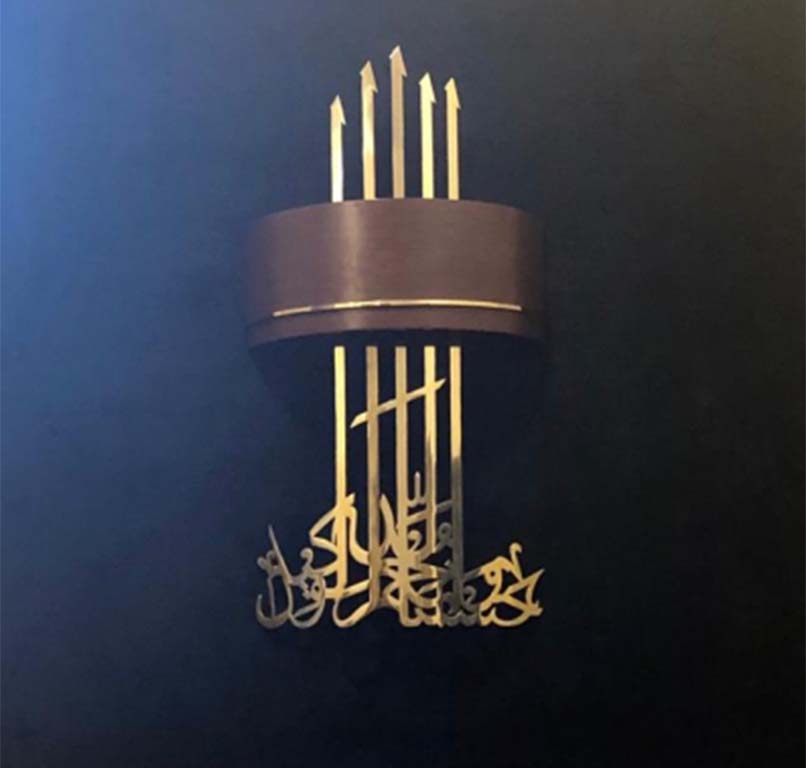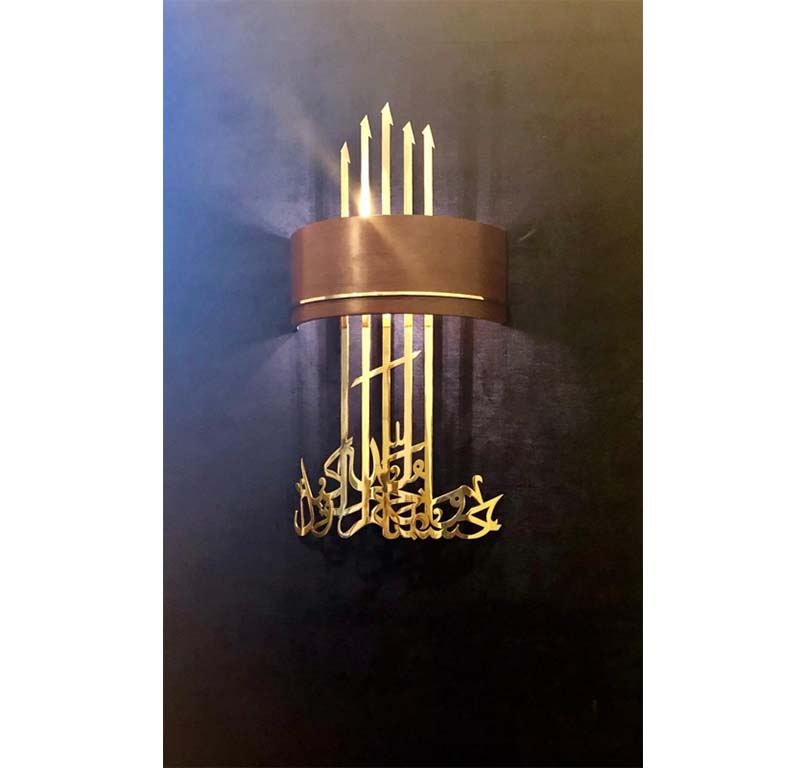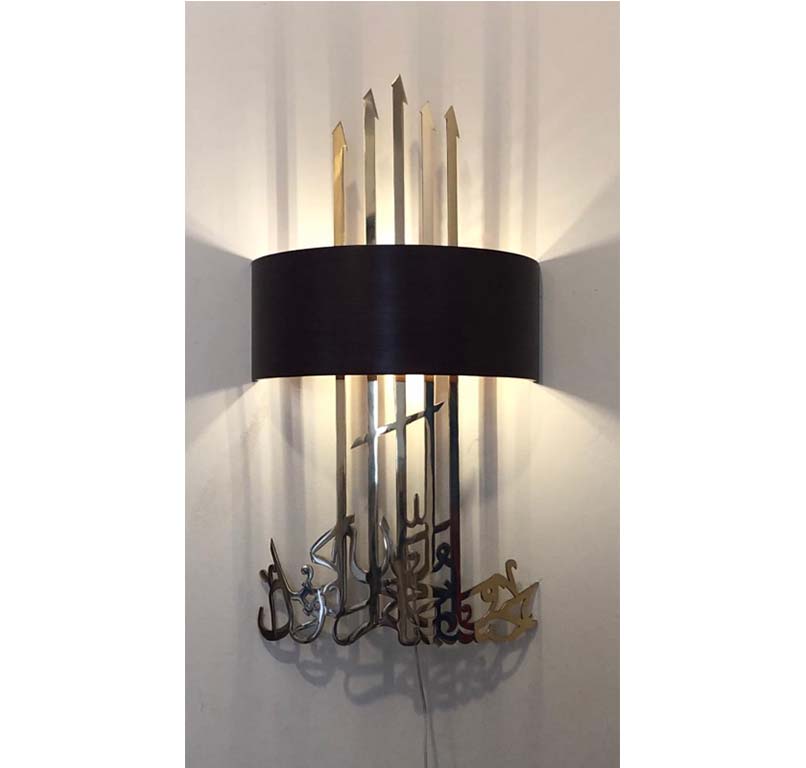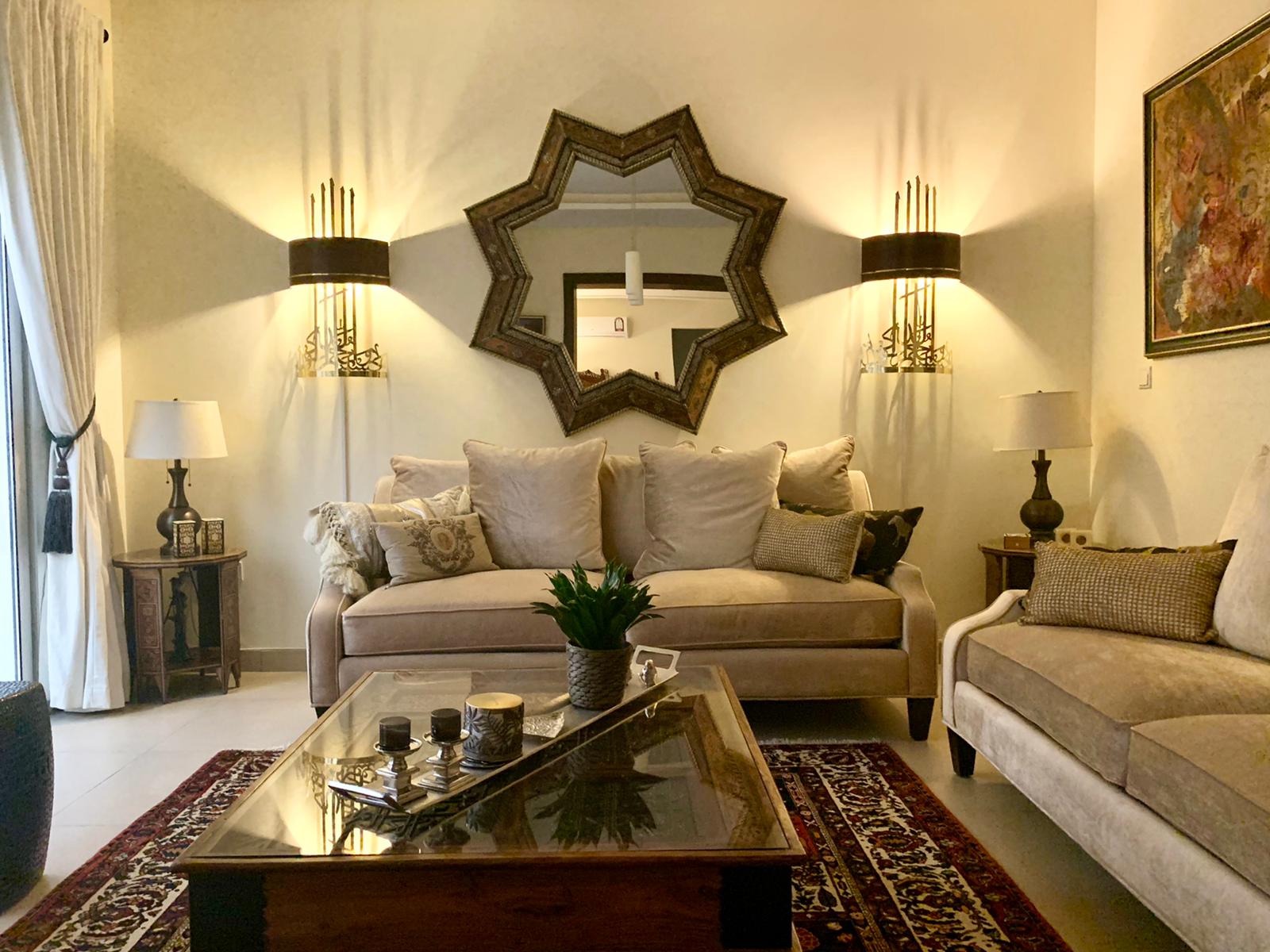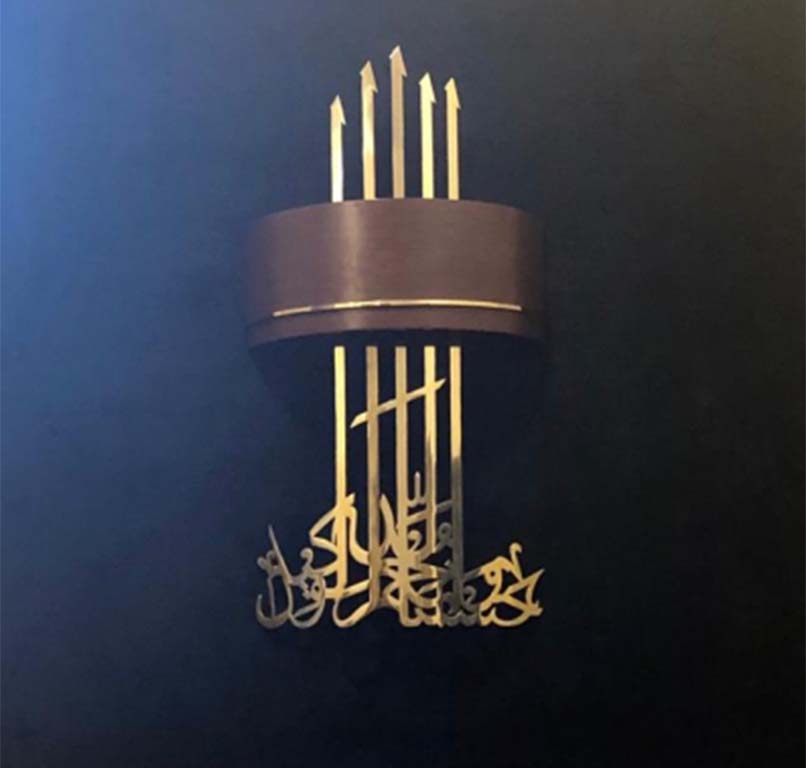 Khatt - Wall Light
Hazbonillah e Wa naemal Waqeel.
Allah (Alone) is Sufficient for us, and He is the Best Disposer of affairs (for us)."
–Surah Al 'Imran (3:173)
A composition of this beautiful verse is expertly cut in a16 gauge Brass sheet which is next bent and heat lacquered for longevity. A bent veneer sheet acts as a shade to this gorgeous art piece.
Material:
Lacquered Brass
Sheesham Wood
Electrical fitting
Size:
Length 17'' , Width 7'' , Height 32.5''
Price:
52,800 + 18% Sales Tax = PKR 62,304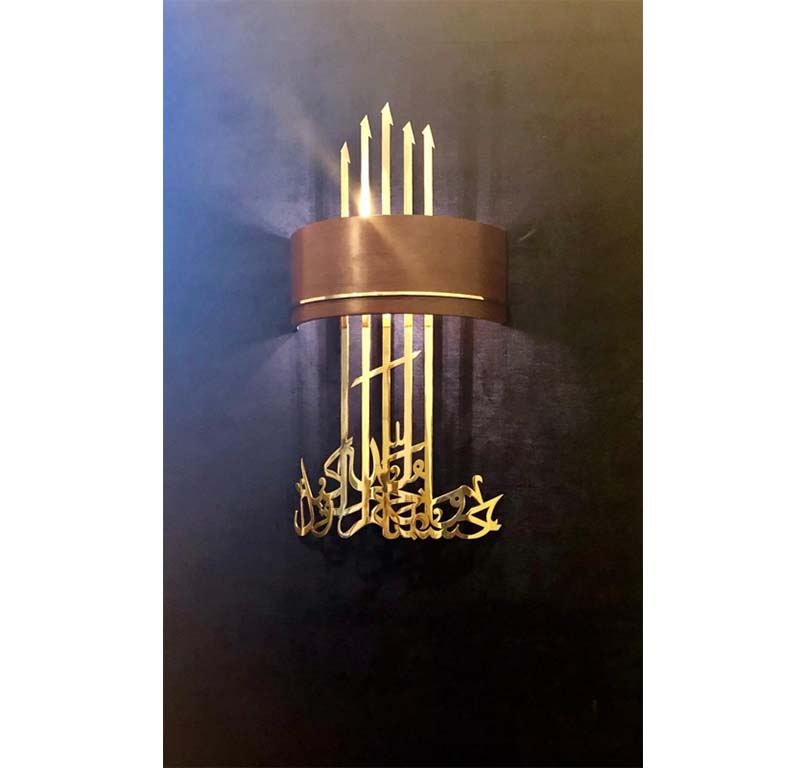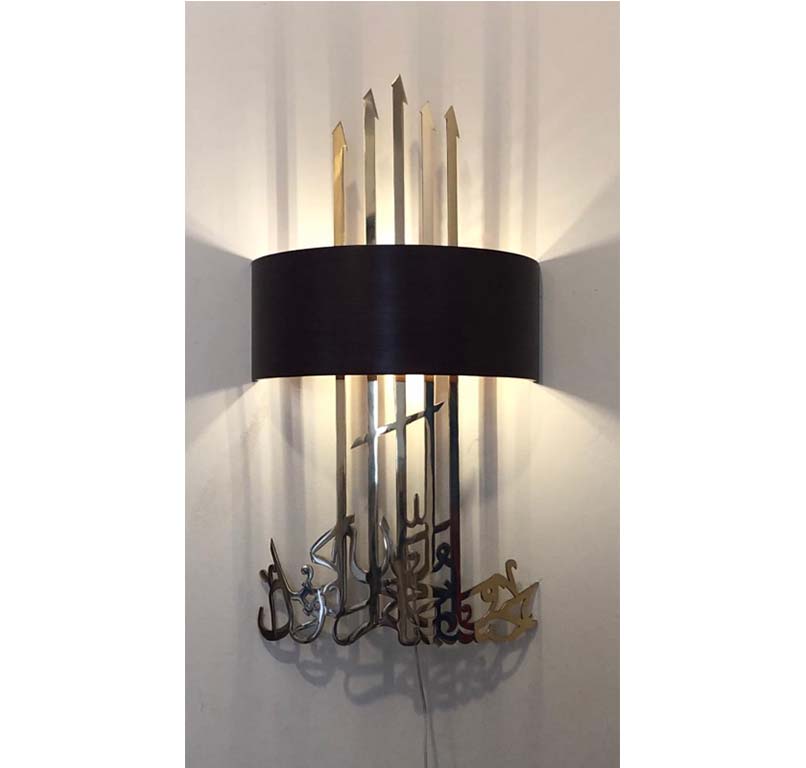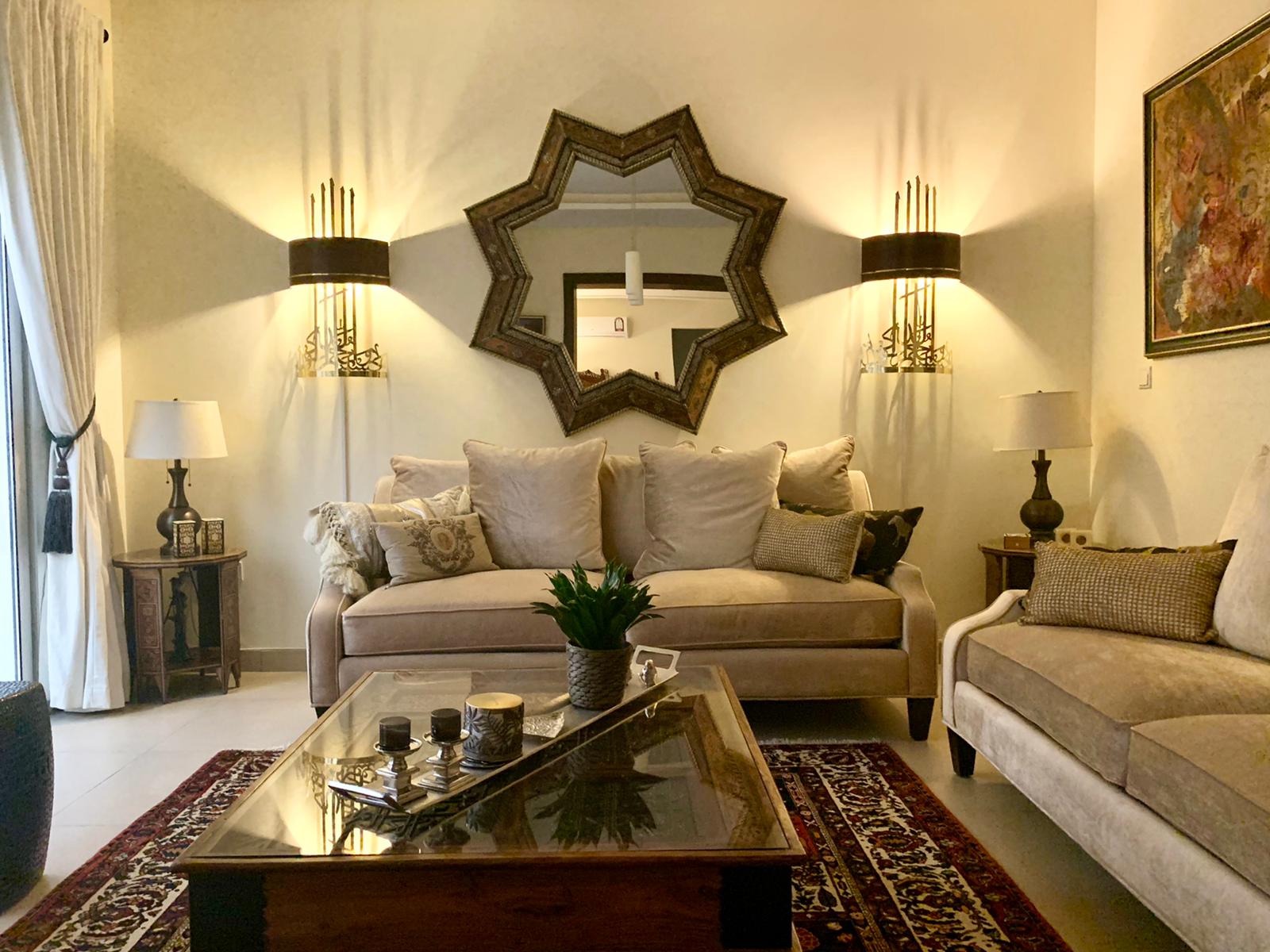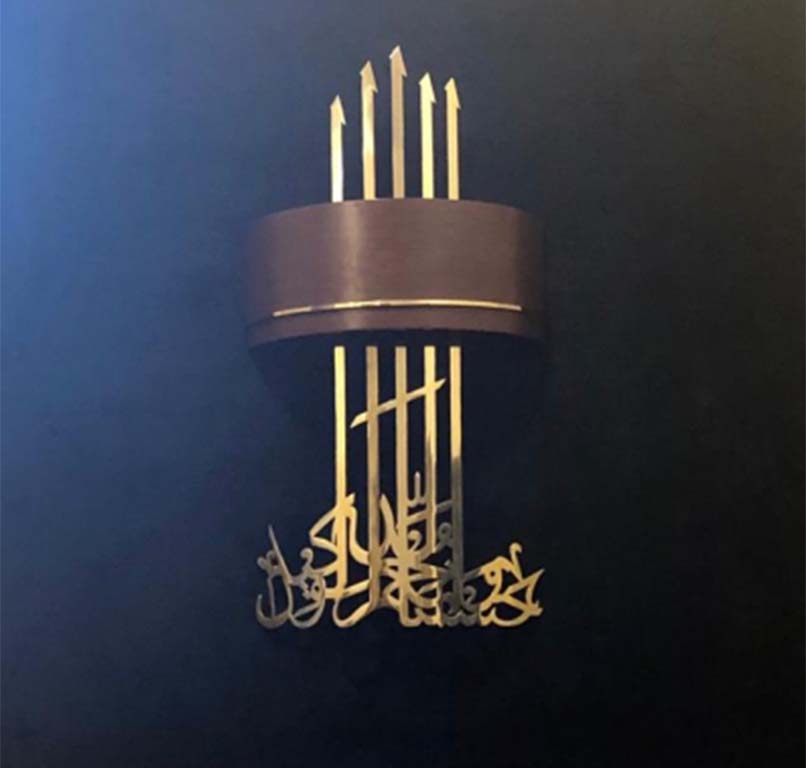 Price is subject to change
Price is subject to change