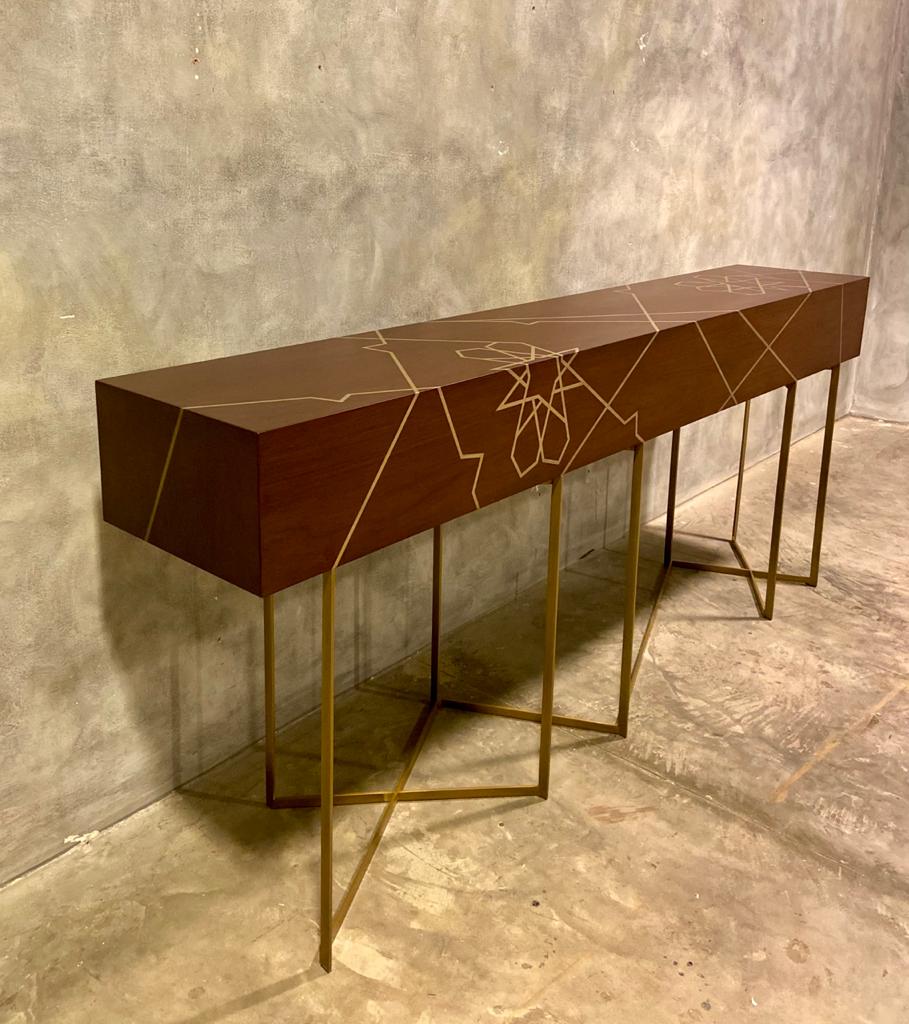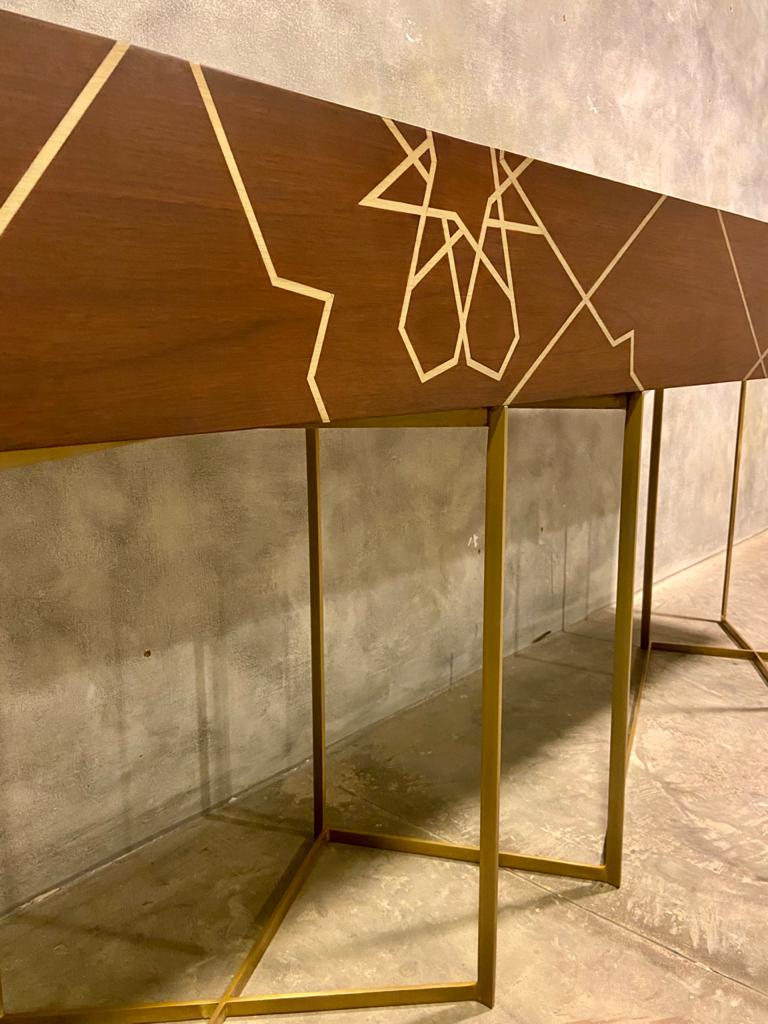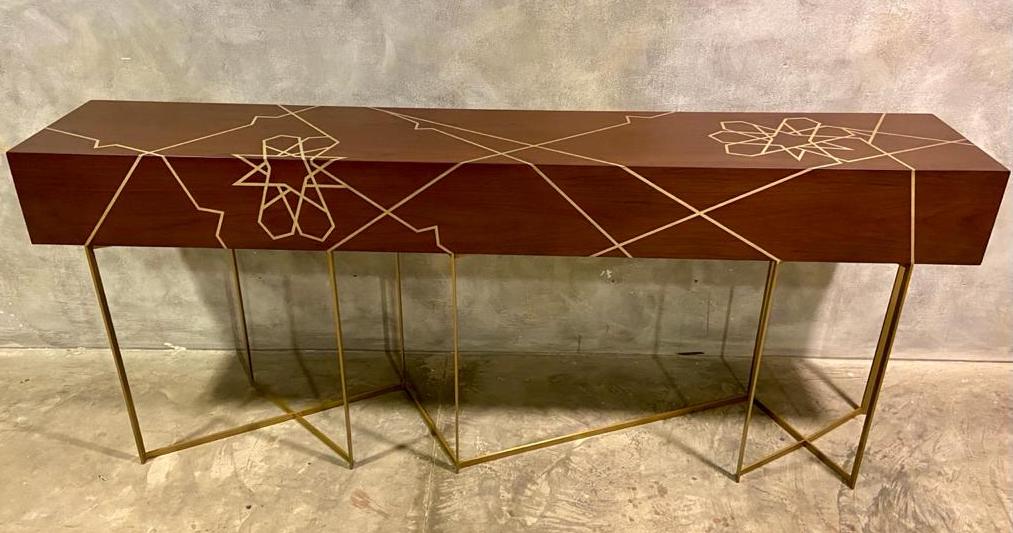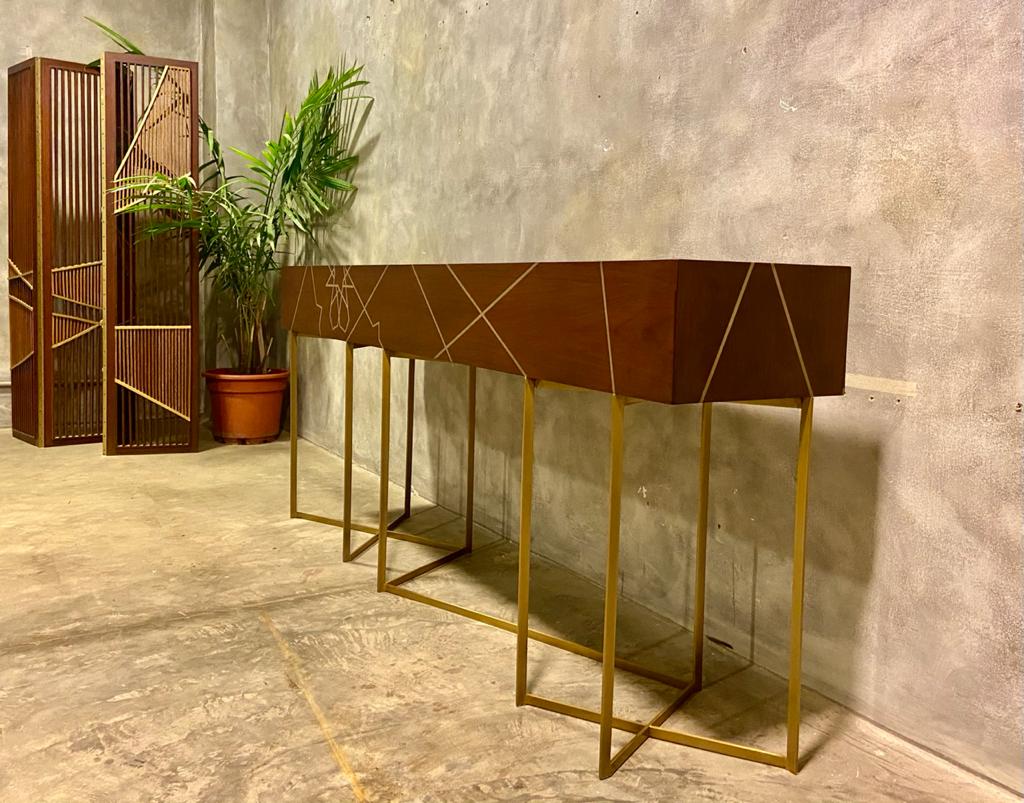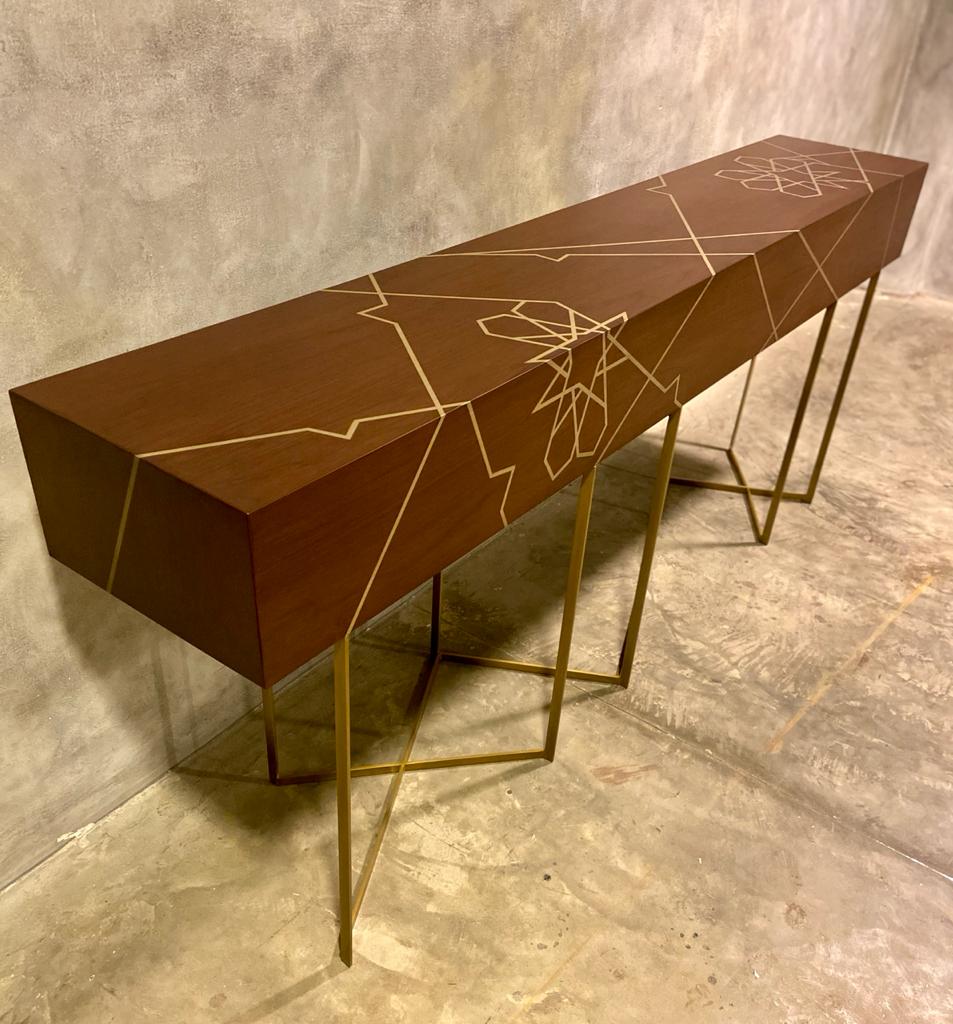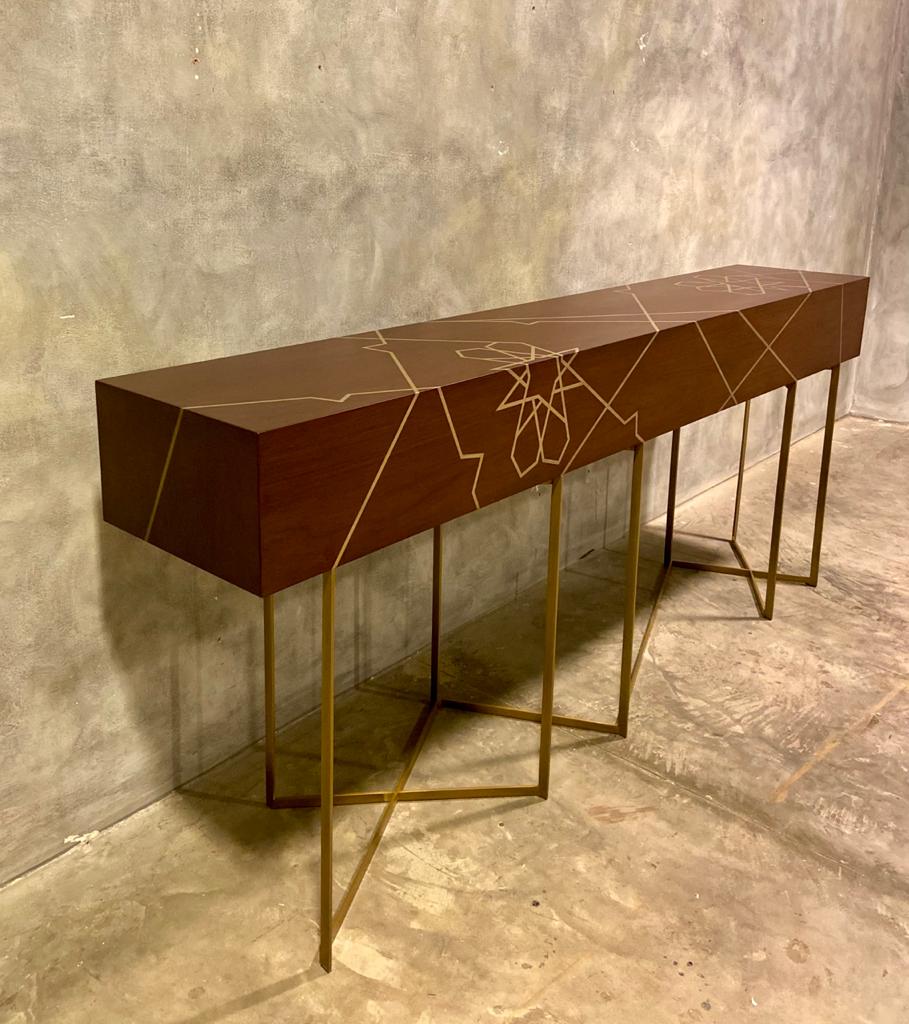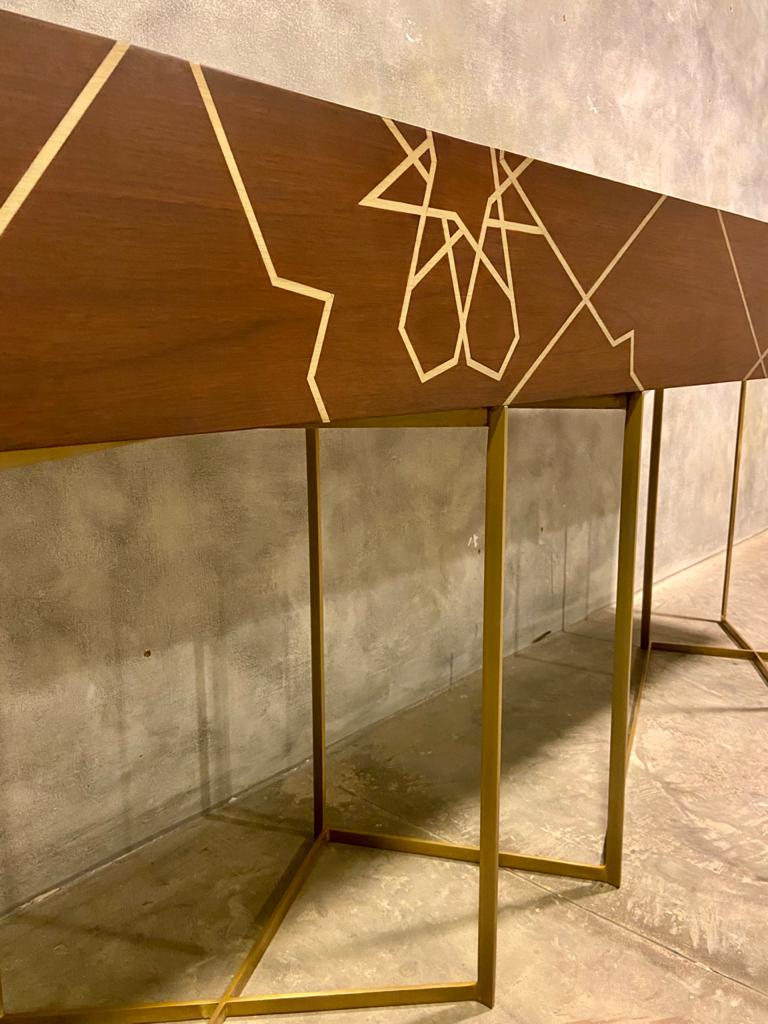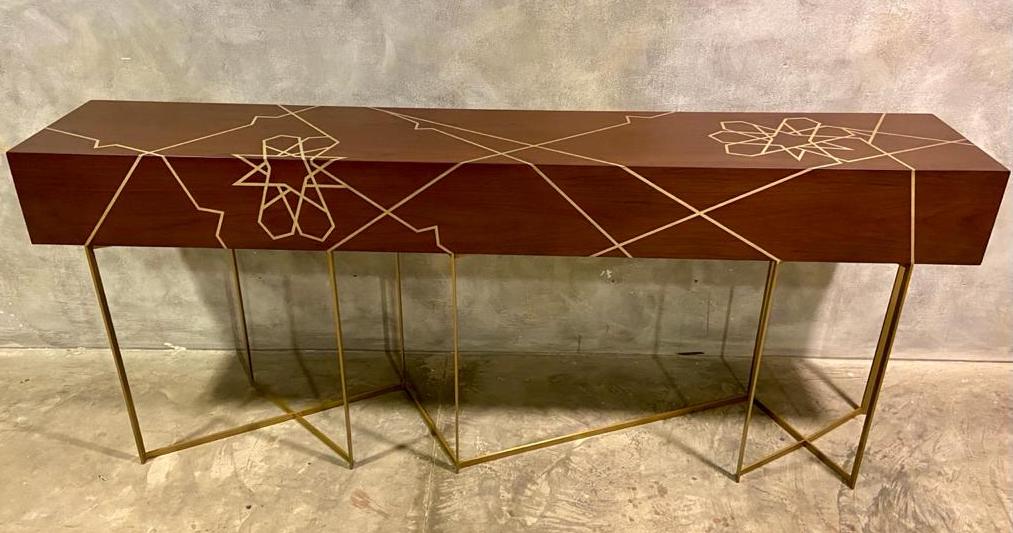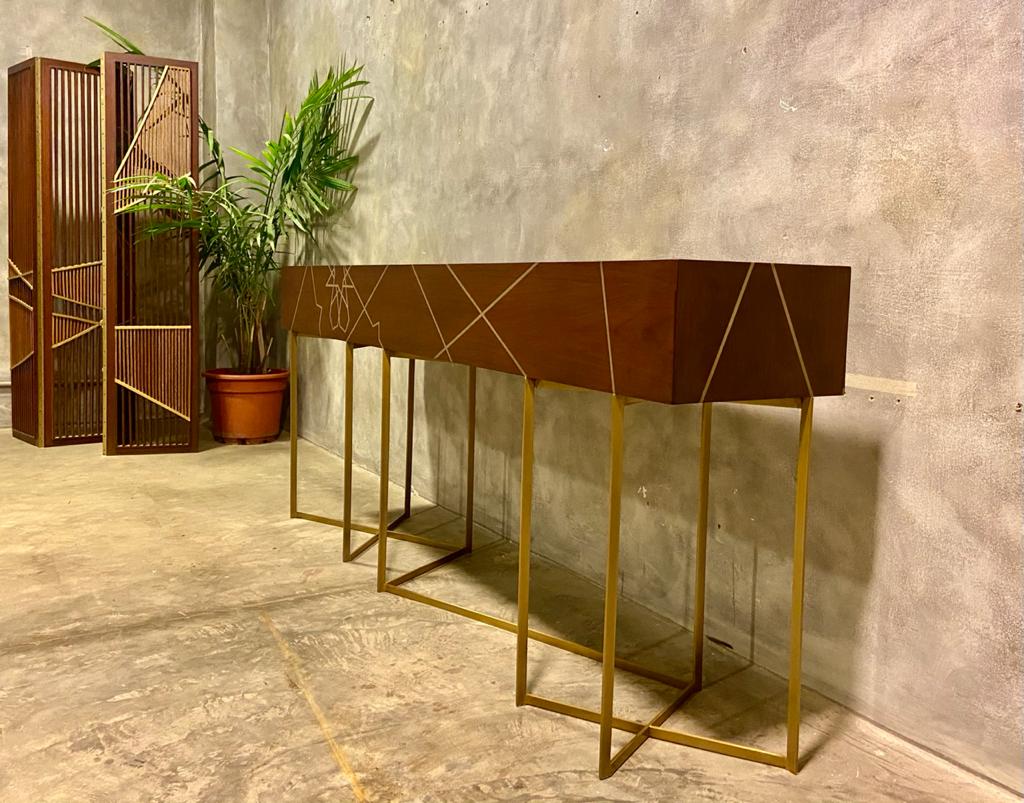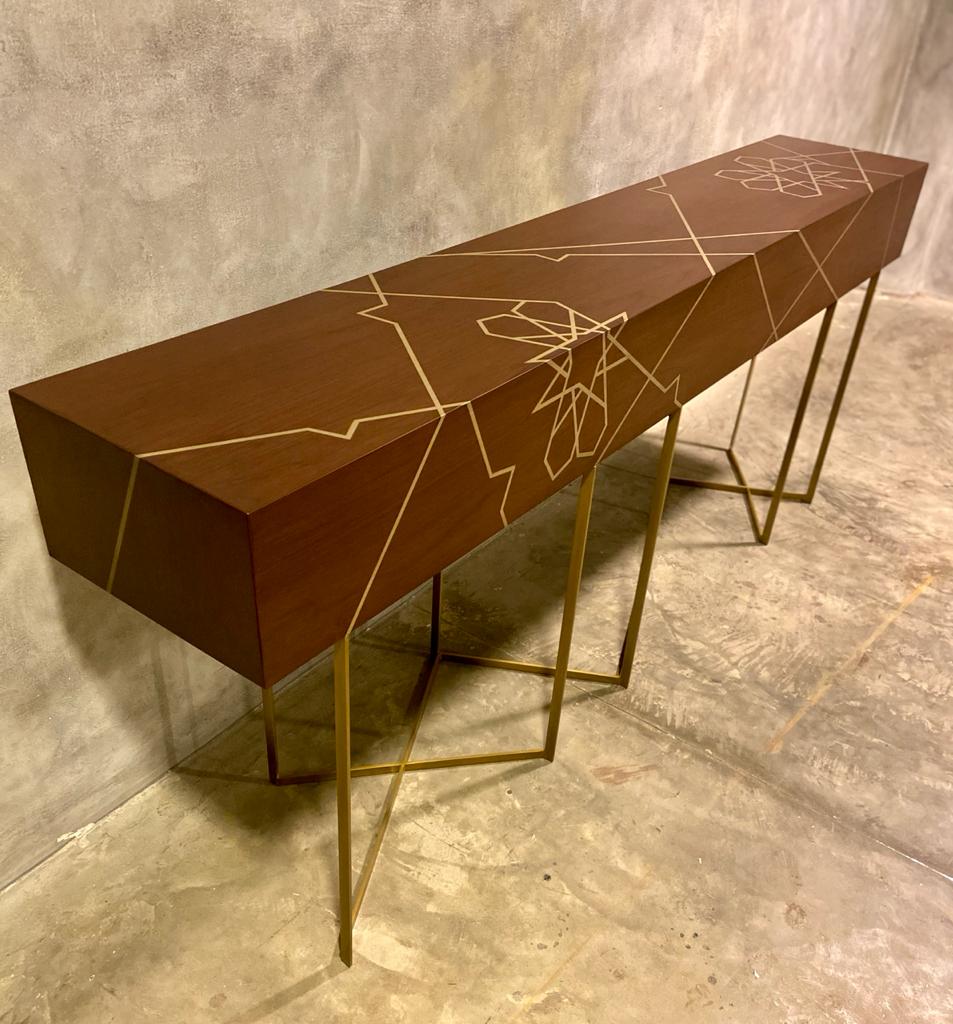 Infinite Geometry Console
Geometry has a special place in the Islamic world and its construction permeates with symbolic, cosmological and philosophical significance.
Celebrating the language of geometry, the design of this console is based on a grid to make a geometric pattern based on pentagons and 10 pointed stars.  A portion of that pattern with selected lines is traced on the surface and inlayed in Brass/ stainless steel square bars to form the geometric design on the console top. These lines on the top continue their journey down through flat bars to provide support to the console and are connected together at the base fabricating the structure of the console. The essence of our design is this integration of structure and surface pattern and the subtle transformation of one into the other.
Material:
Brass inlay
Sheesham Wood
Walnut Ply
Brass-coated Stainless Steel
Size:
Length 78'' , Width 14'' , Height 32''
Price:
159,500 + 18% Sales Tax = PKR 188,210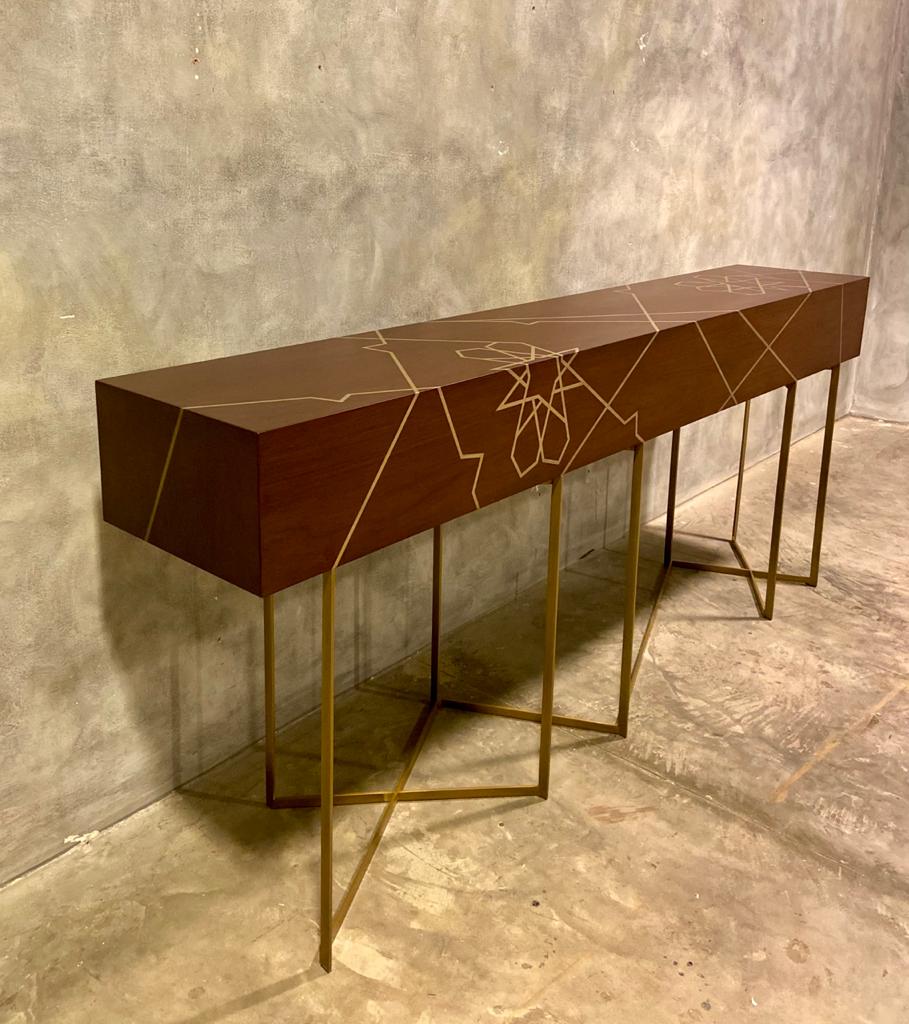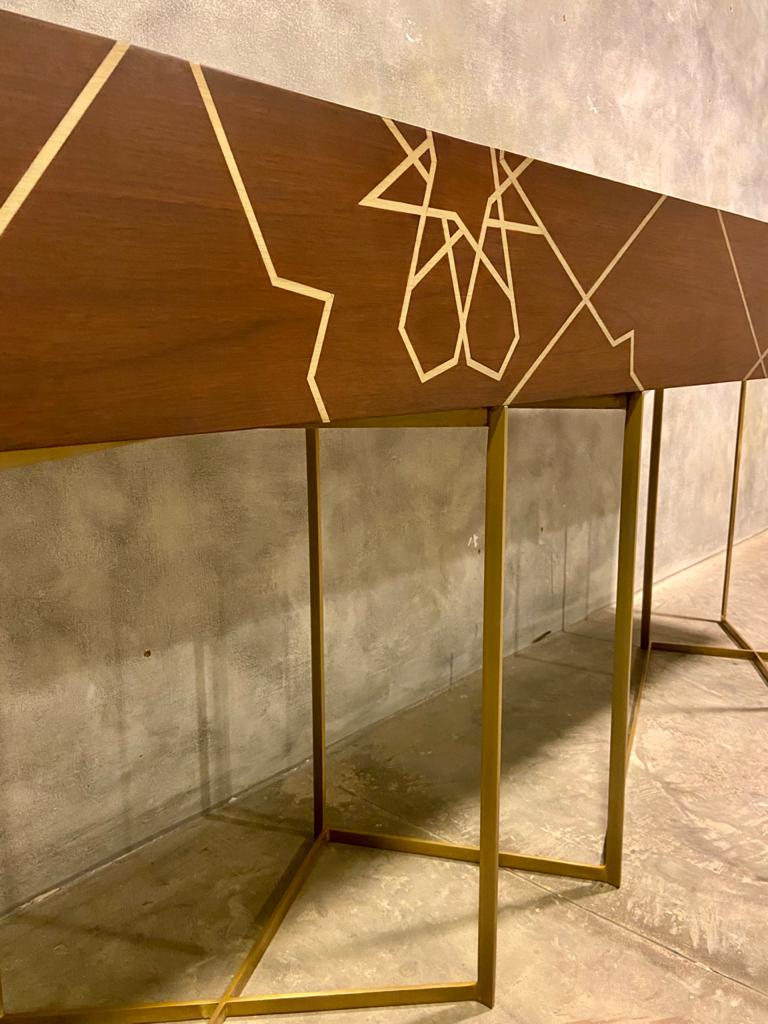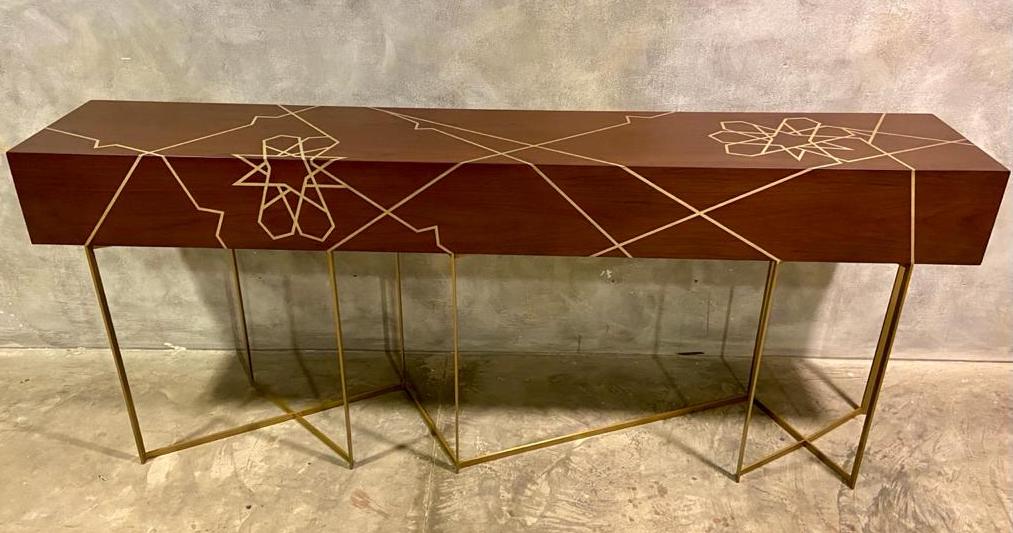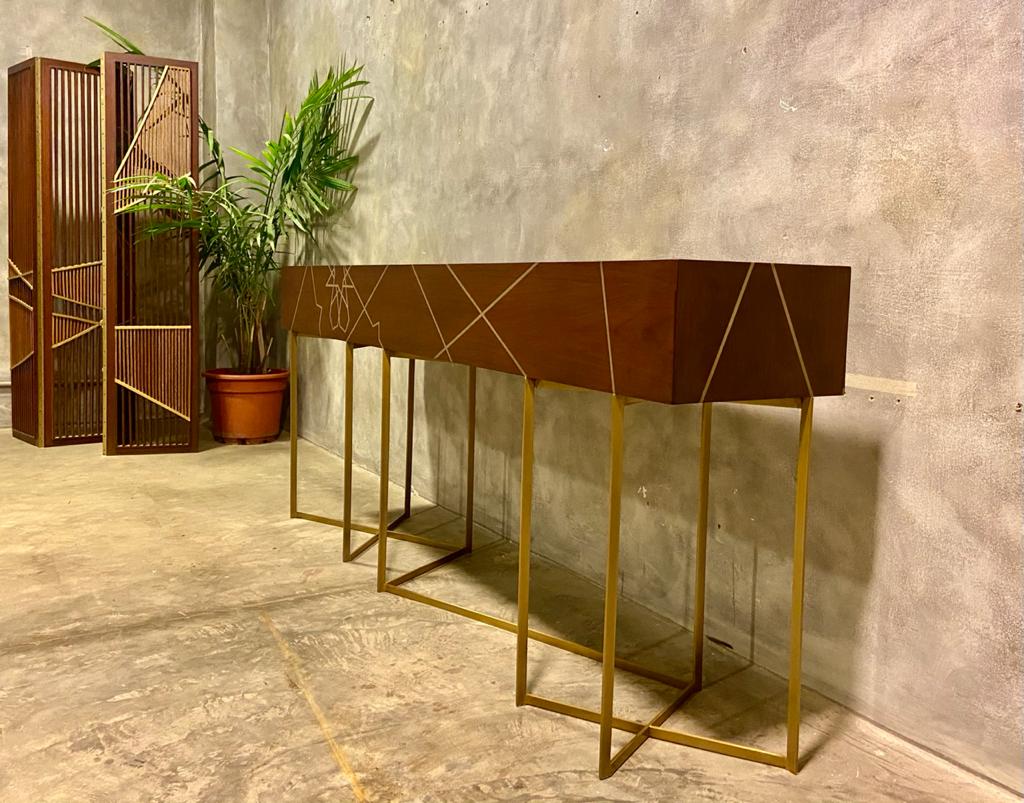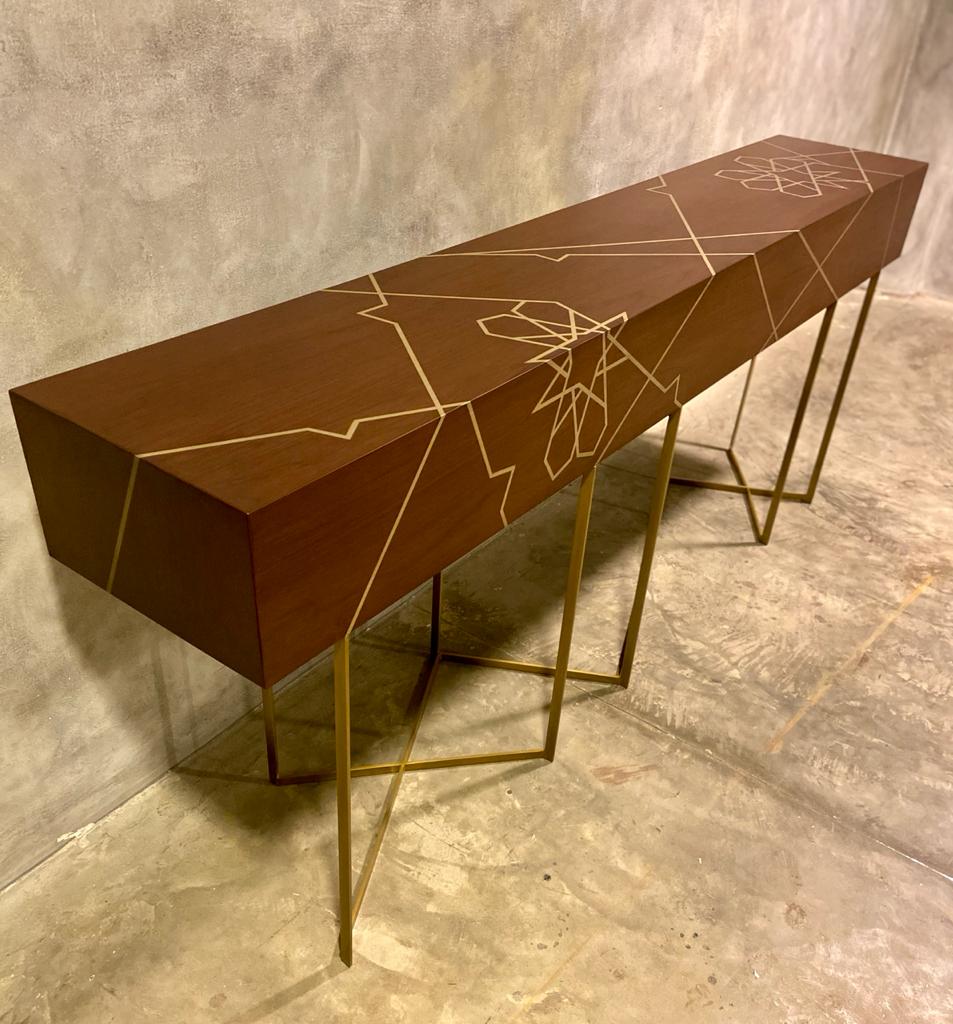 Price is subject to change
Price is subject to change