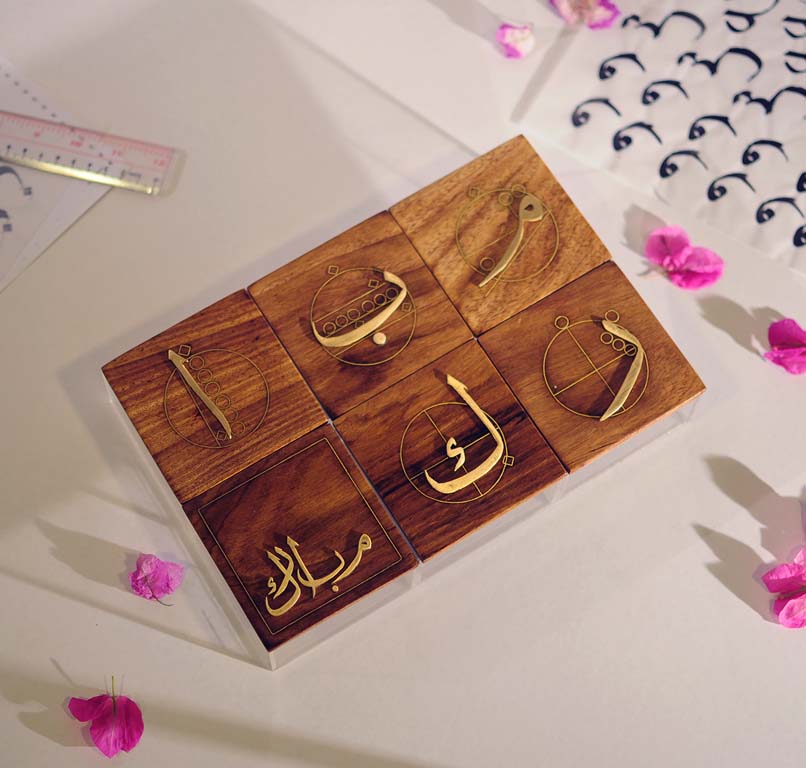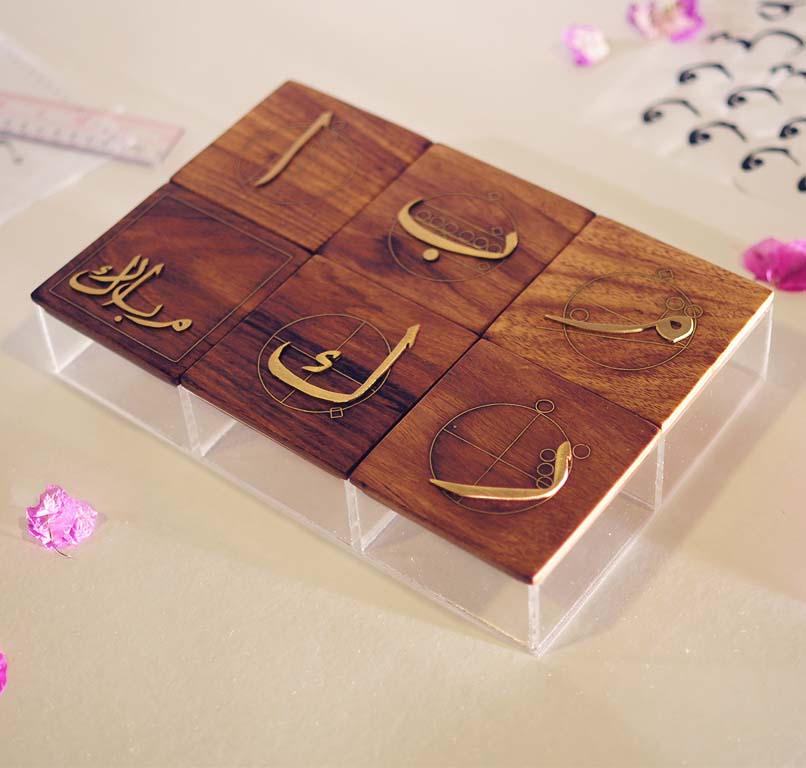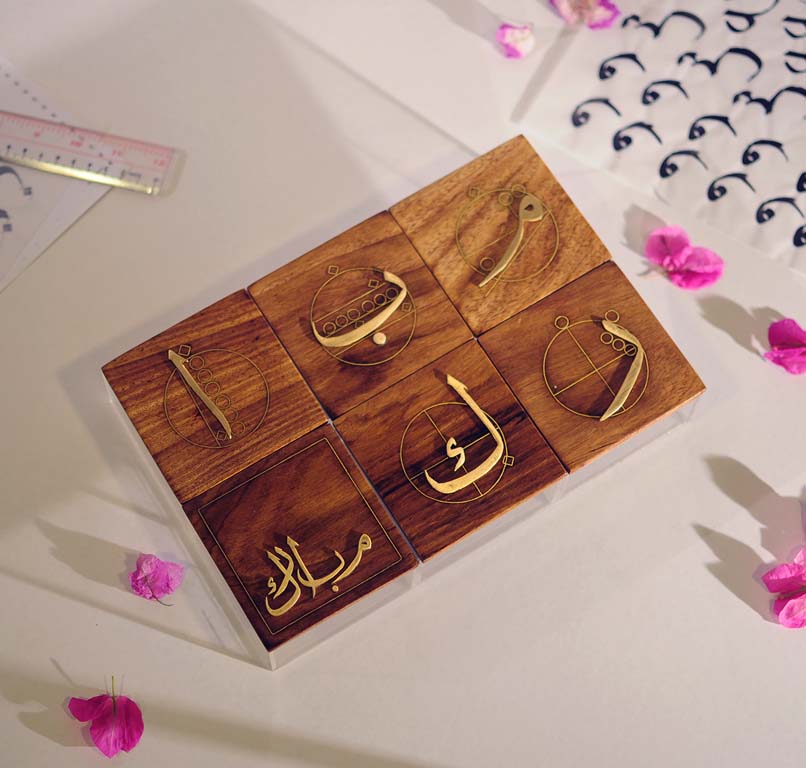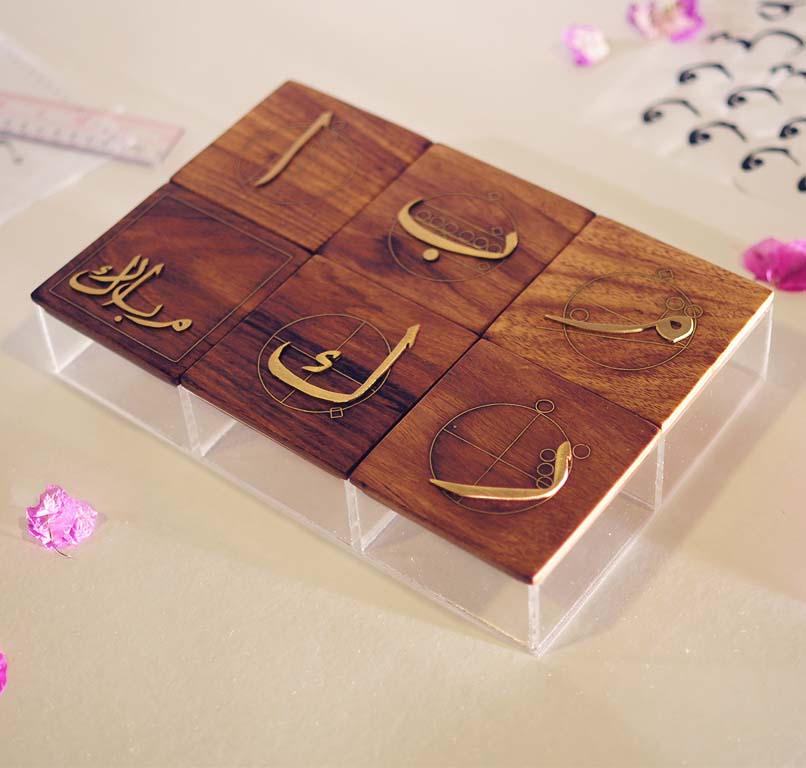 Khattati Box - Mubarik (Set of 6)
Urdu and Arabic calligraphy is based on geometric principles of proportion and angles which are emphasised through brass inlay in our Khattati boxes.
Our Mubarik
 box celebrates the joy of celebration.
This multi purpose acrylic box with removable lids is great for keeping dry fruit on the table or for jewellery and other knick knacks.
Material:
Brass inlay
Acrylic Boxes
Sheesham Wood
Size:
Length 10.5'' , Width 7'' , Height 2.125''
Price:
14,000 + 18% Sales Tax = PKR 16,520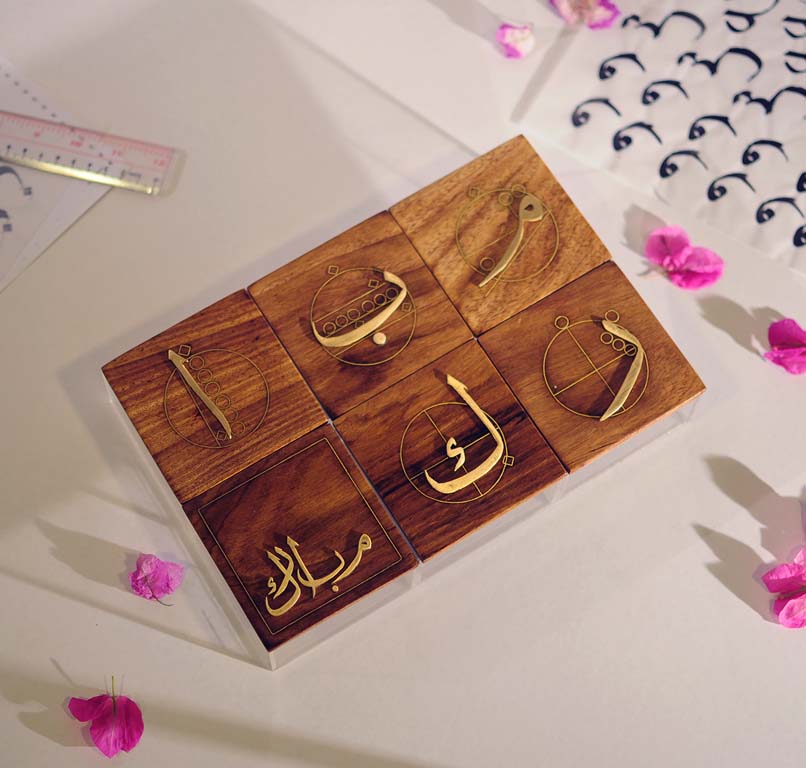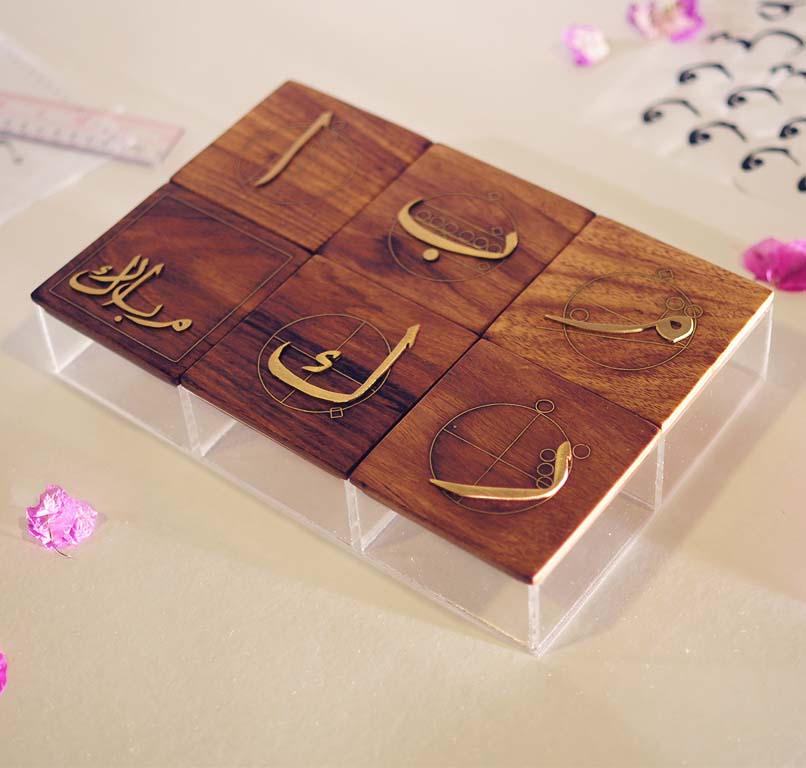 Price is subject to change
Price is subject to change