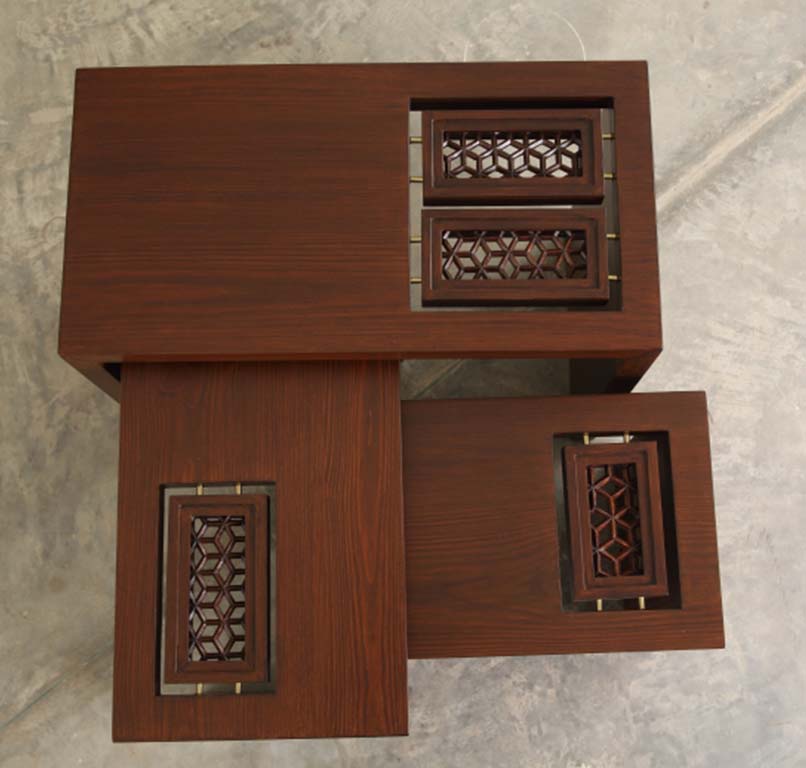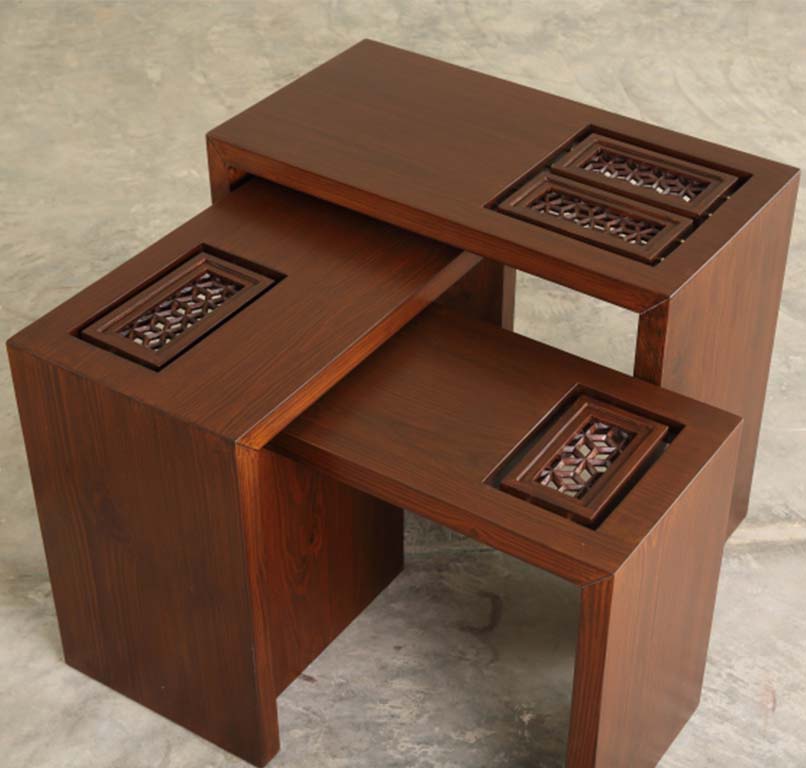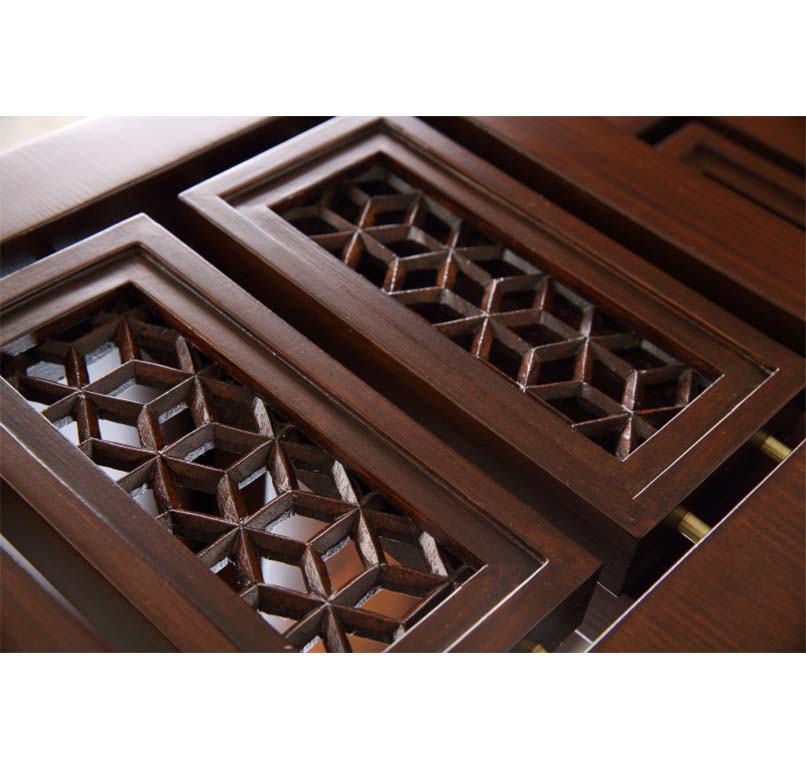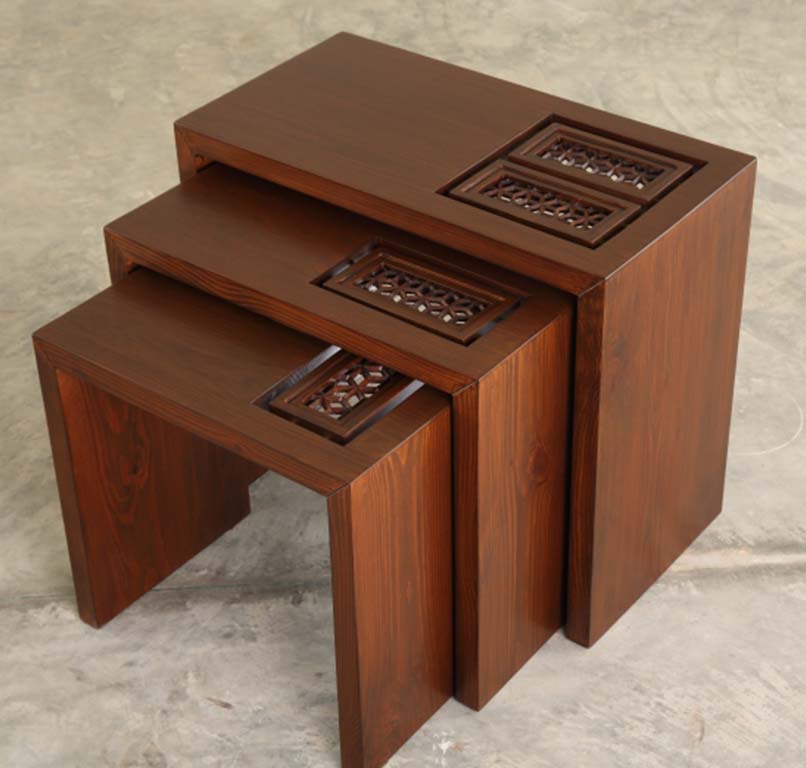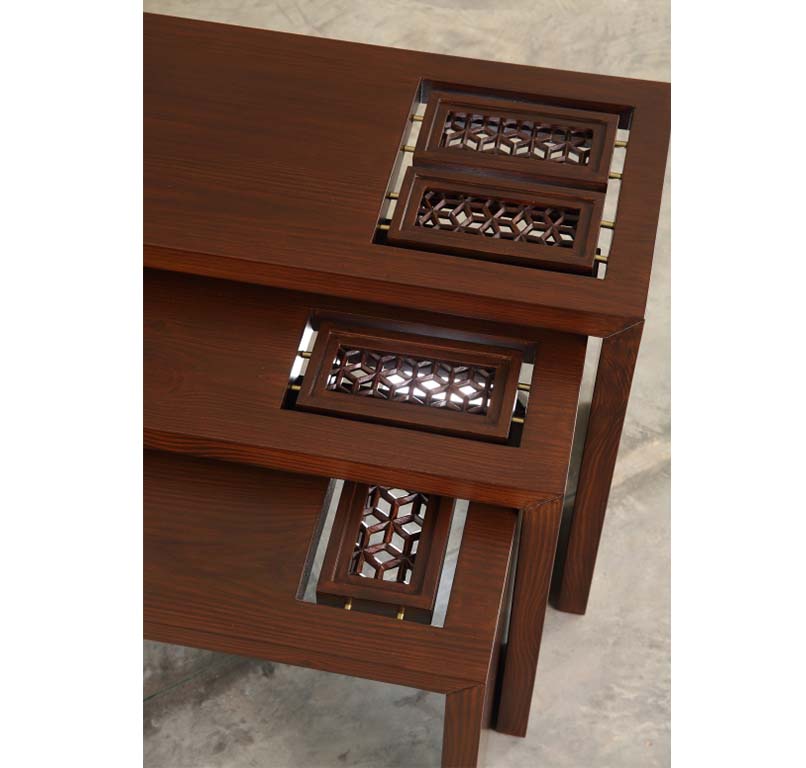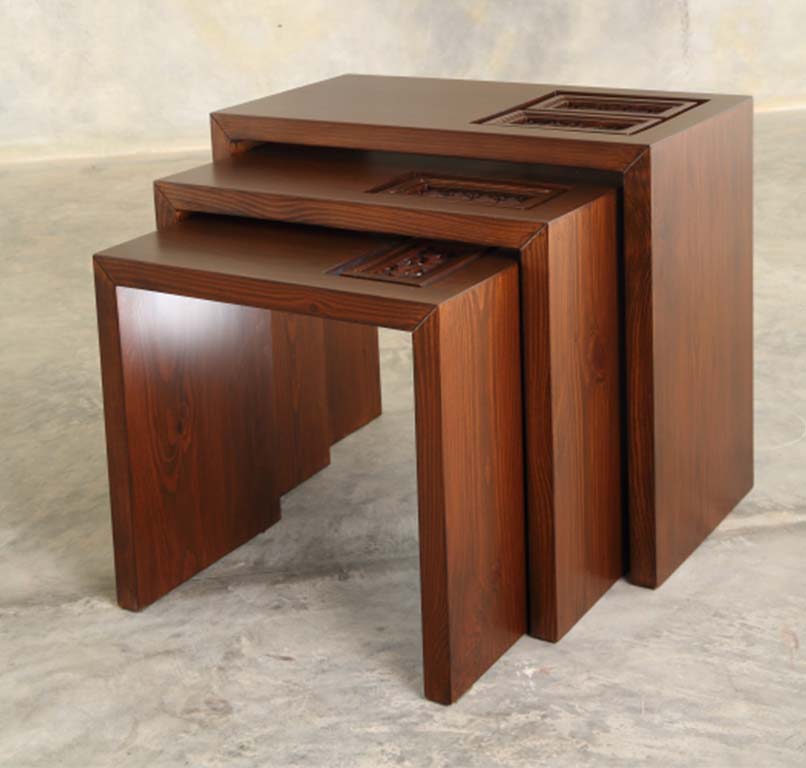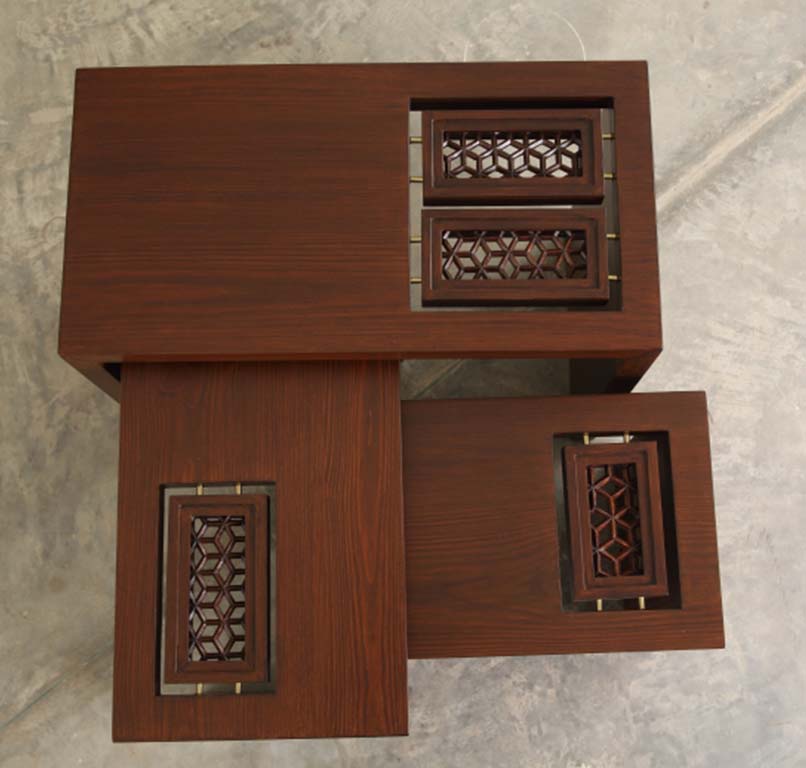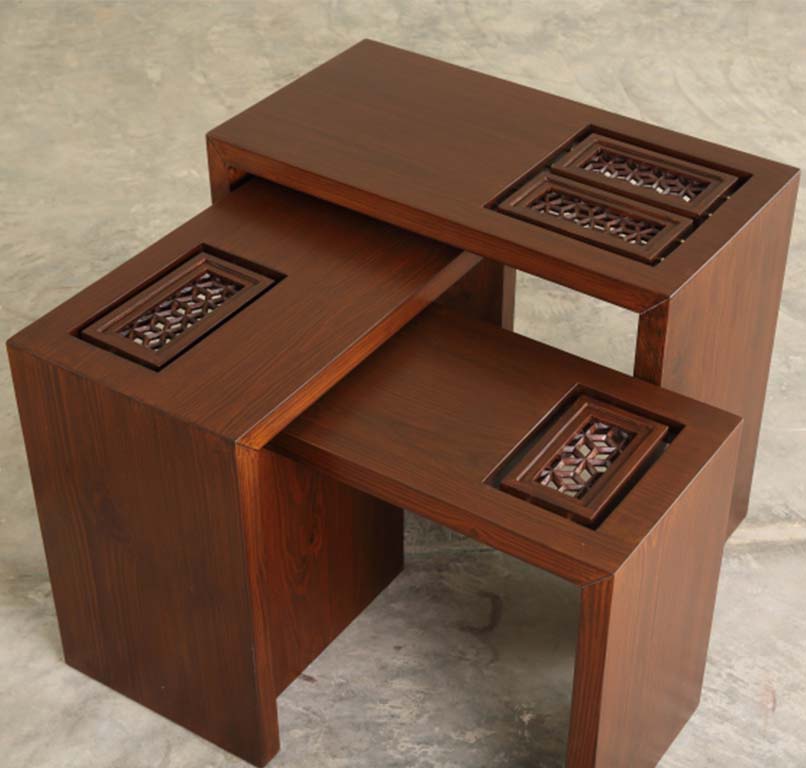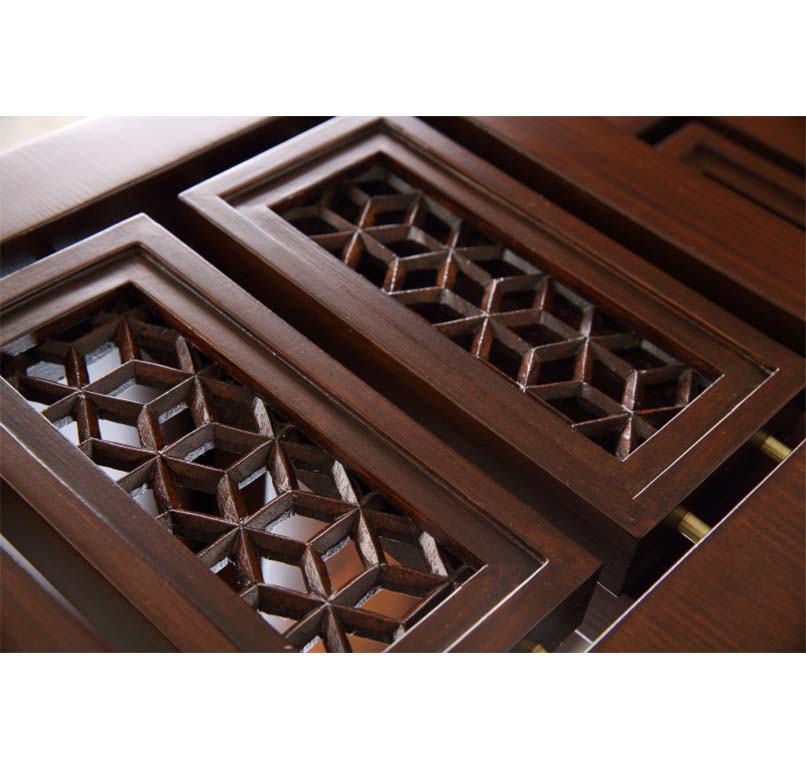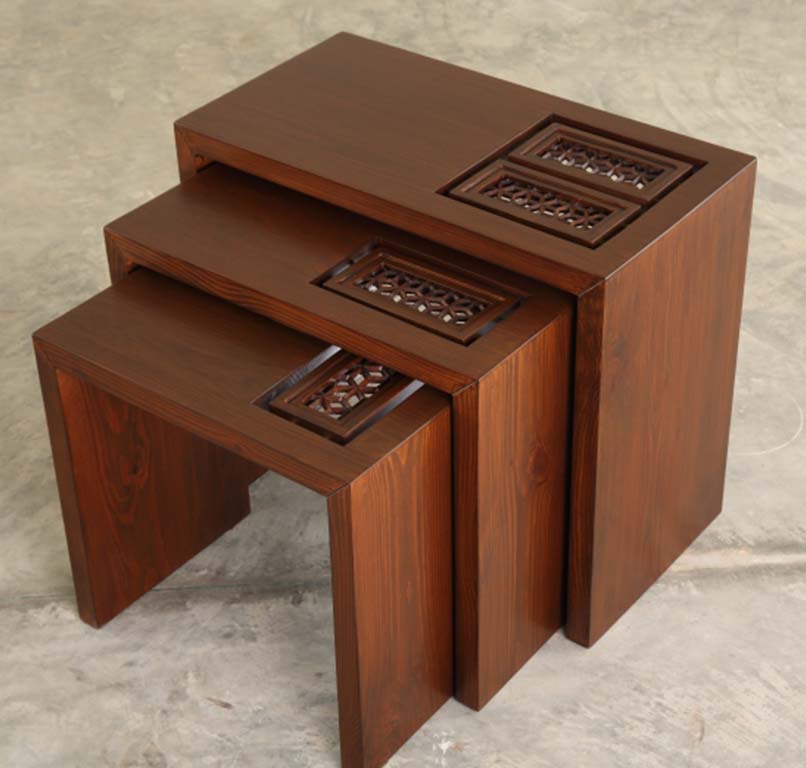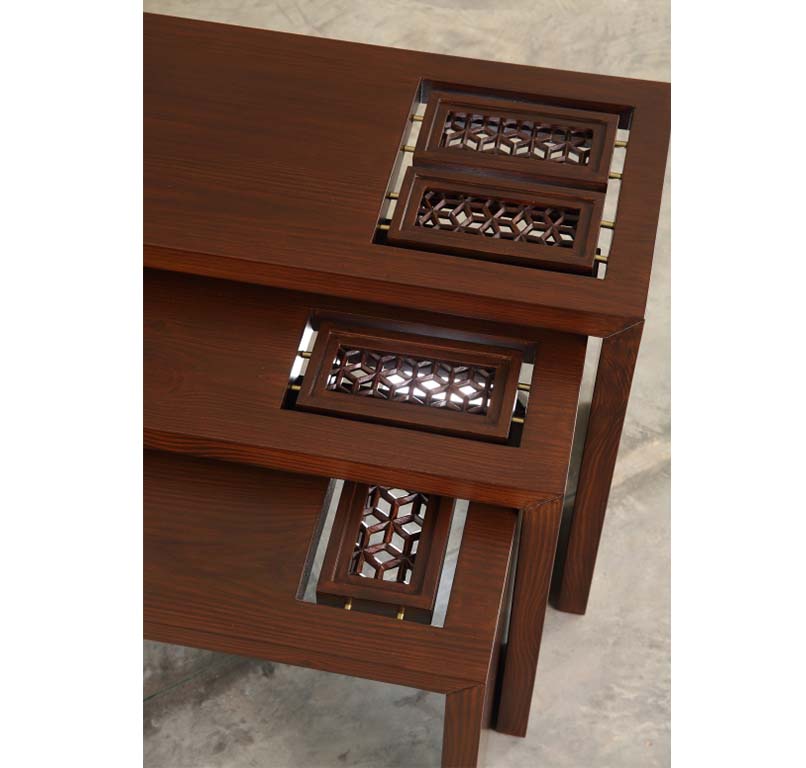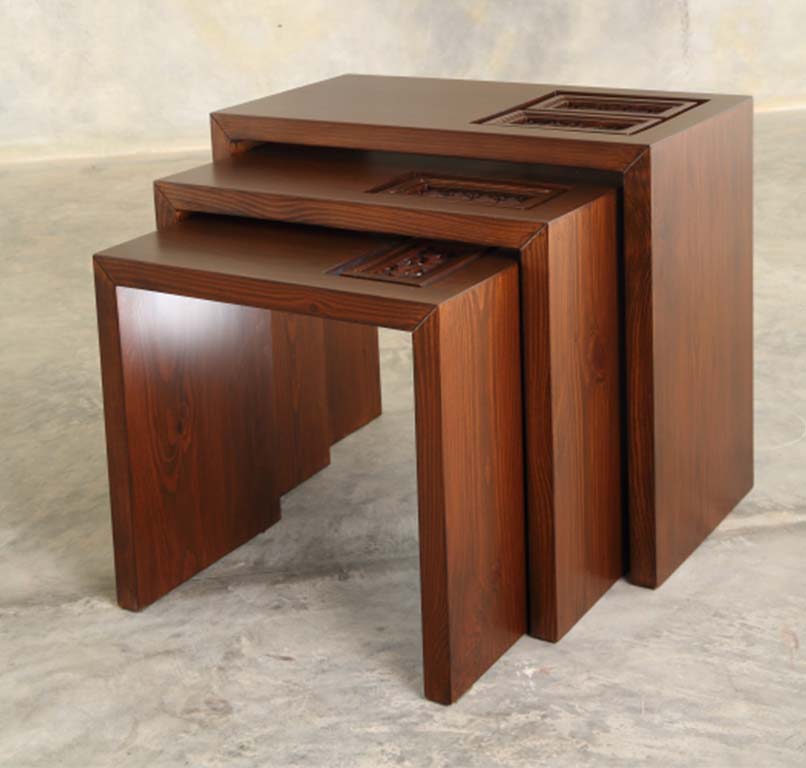 Mashrabiya - Nest of 3 tables
Our tables are lightweight and easy to move around making them ideal for tea parties and entertaining guests. Inspired by Mashrabiyas, each table is enhanced by delicately carved wooden lattice-work patterns framed and suspended. The different sized tables can be composed as you see fit for your space.
Care
Clean with a soft damp cloth. Use Clear Furniture Polish occasionally to maintain the wood's natural finish.
A water-based coating makes the surface resistant to scratches, abrasionsand chemical agentsmaking this trayeasytomaintain. Felt pads at the bottom keep all surfaces scratch free.
Material:
Kale Wood
Filigree in Sheesham wood
Felt pads
Size:
Length L: 23", M: 20", S: 17"'' , Width L:13, M 12.5, S: 11.5'' , Height L: 18, M: 16.5, S: 15''
Price:
45,000 + 18% Sales Tax = PKR 53,100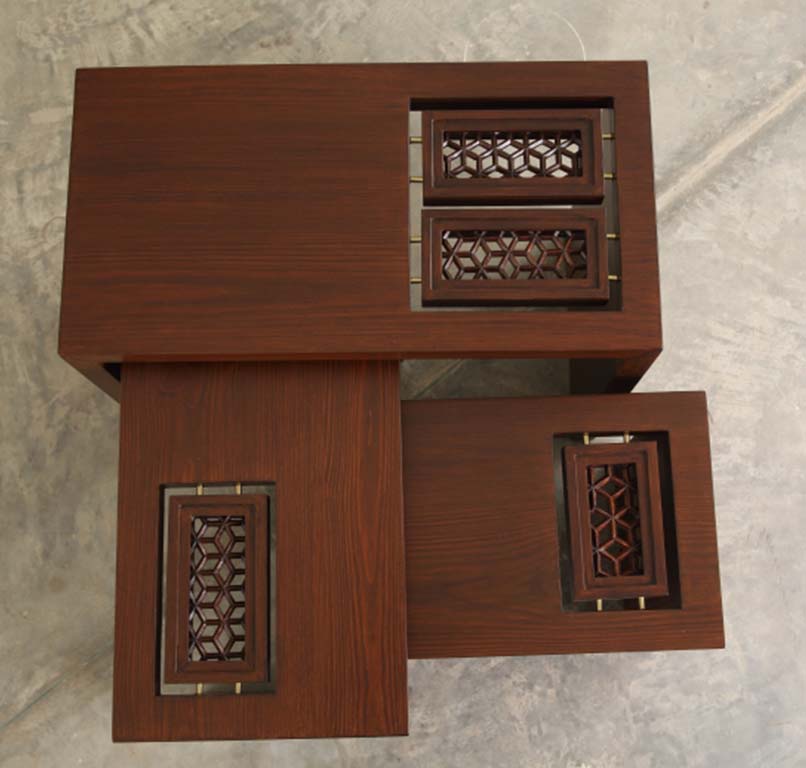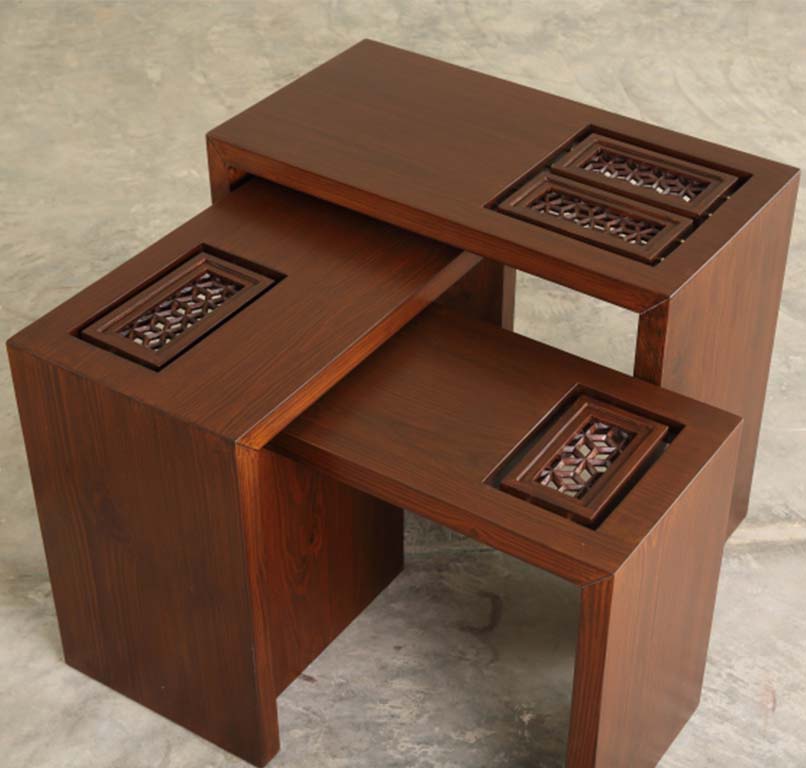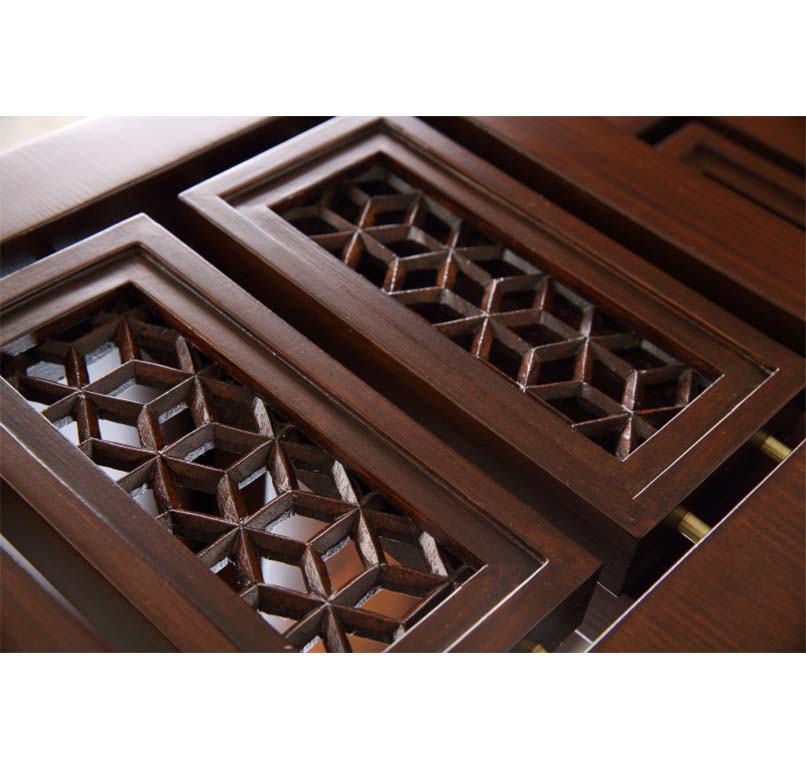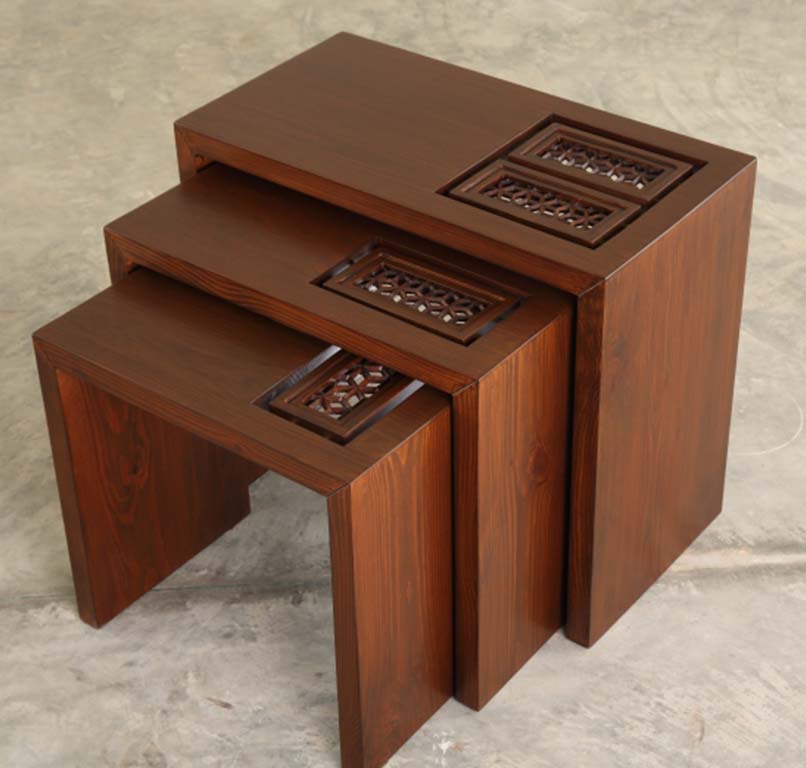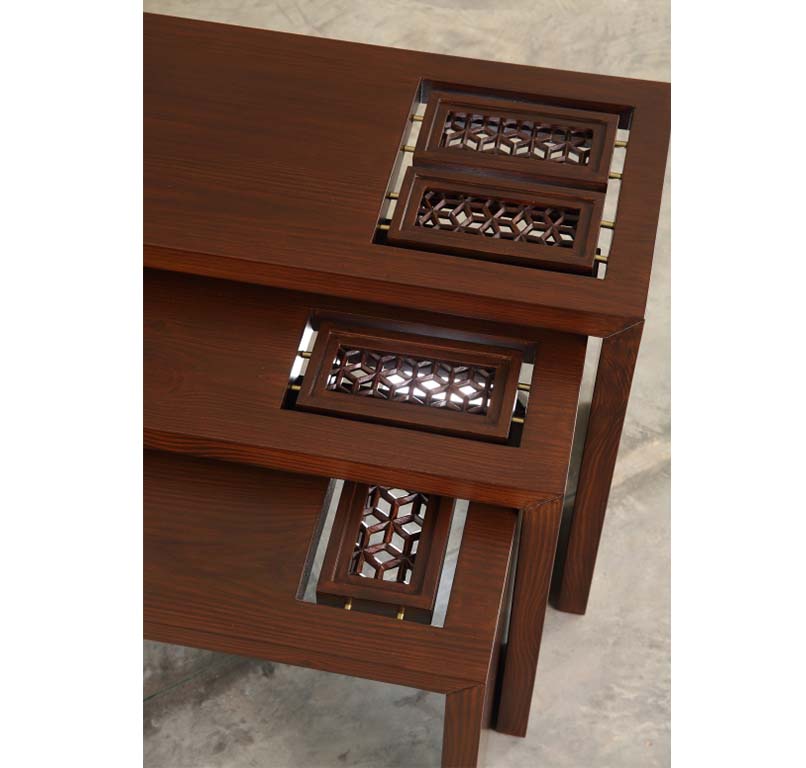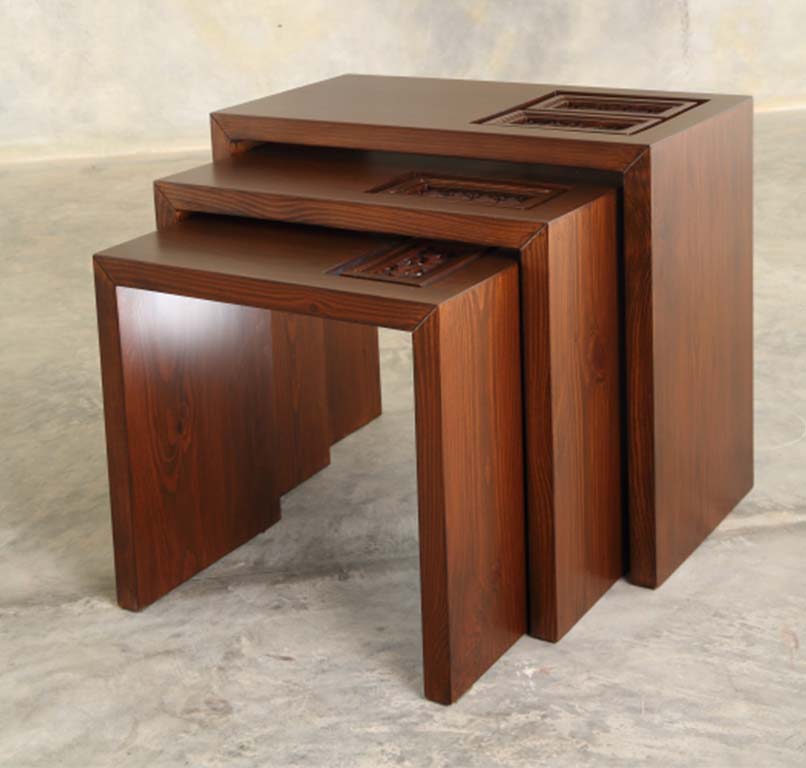 Price is subject to change
Price is subject to change