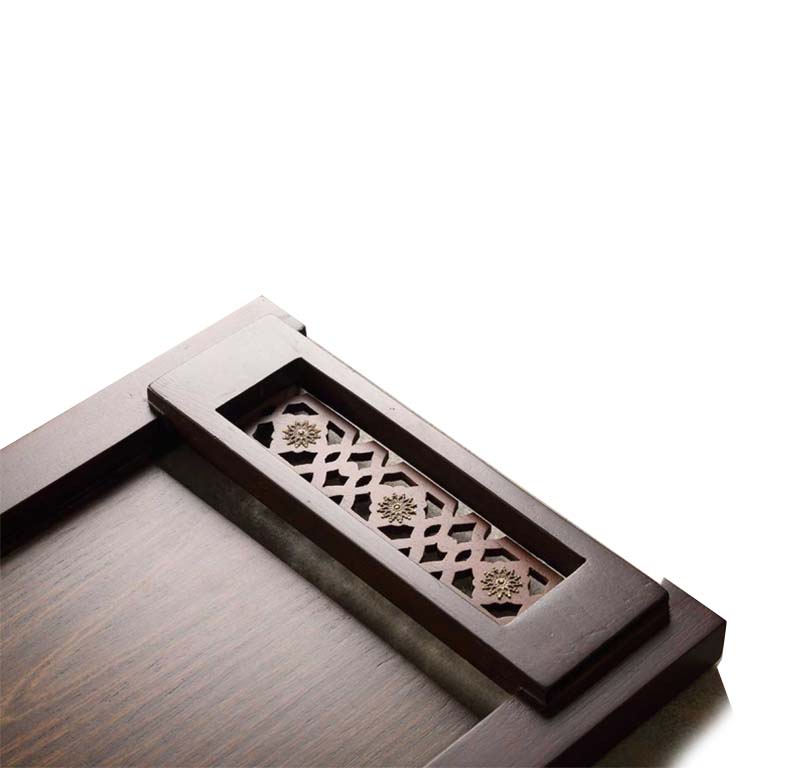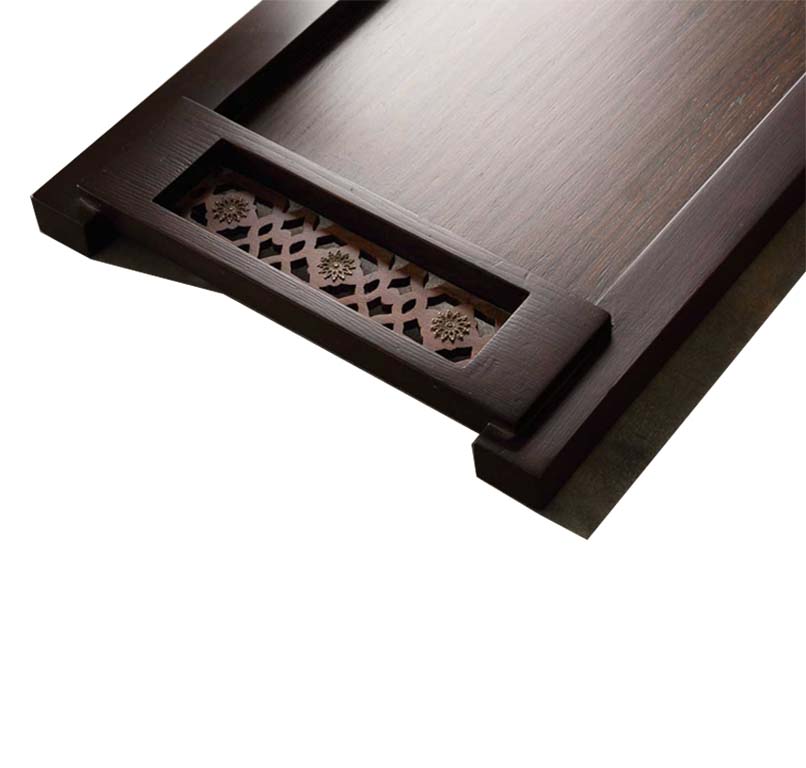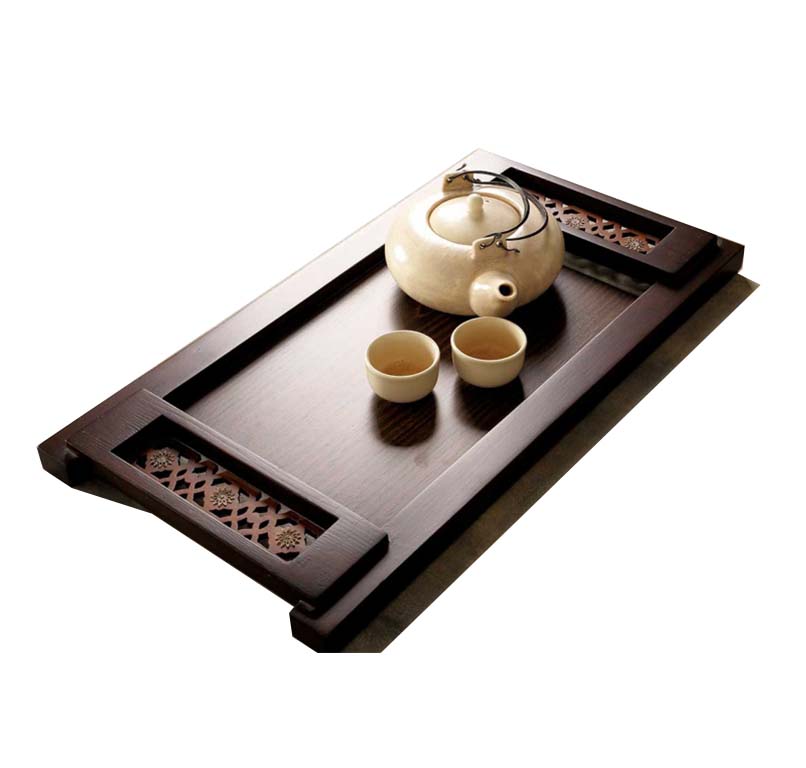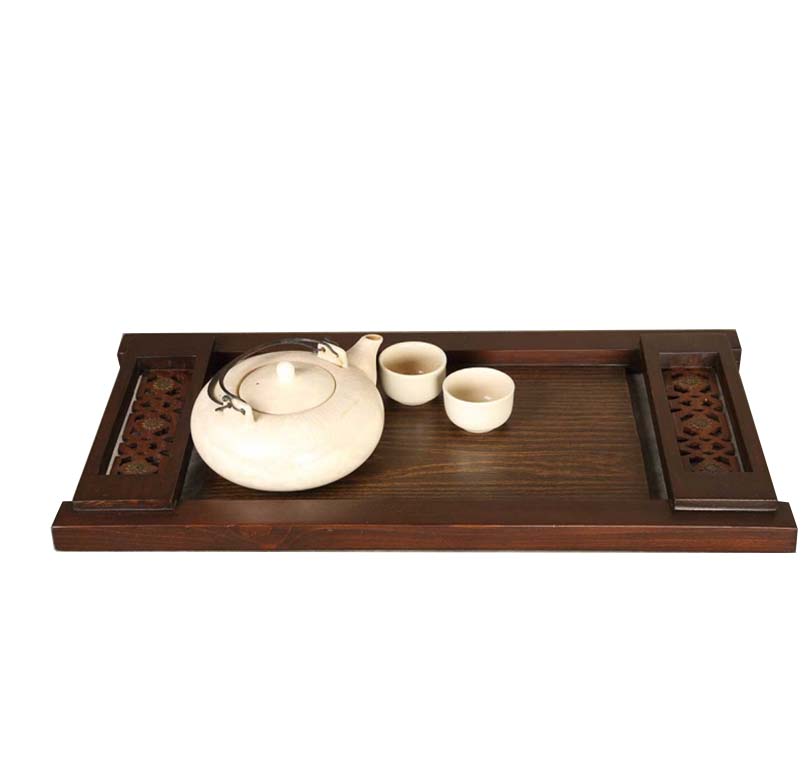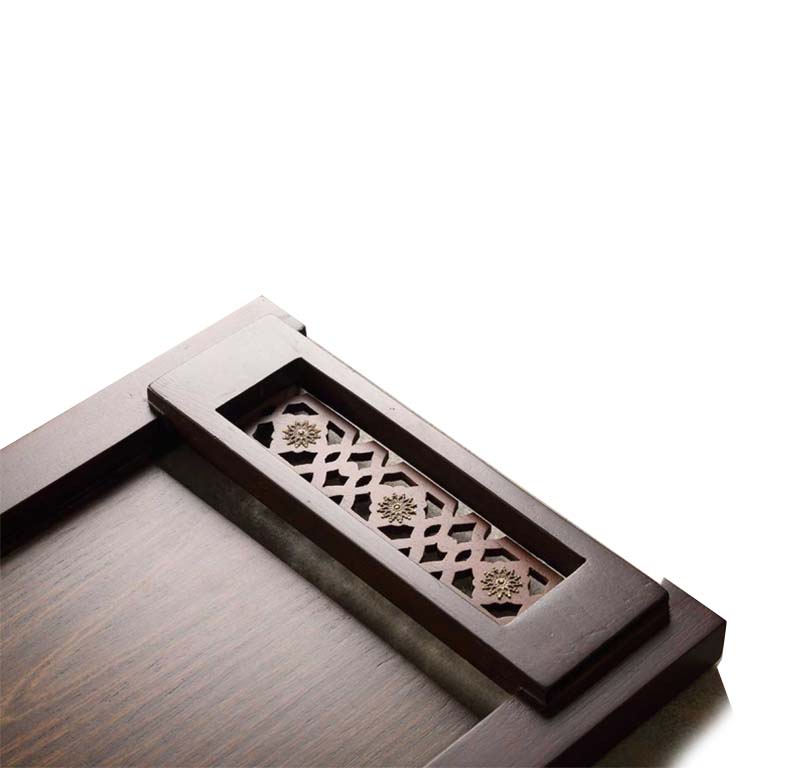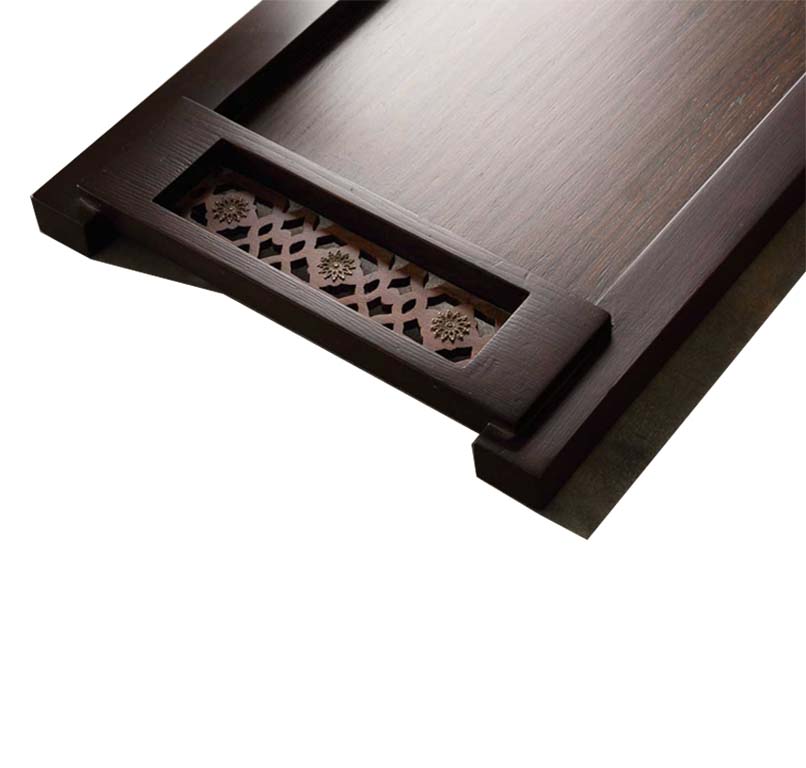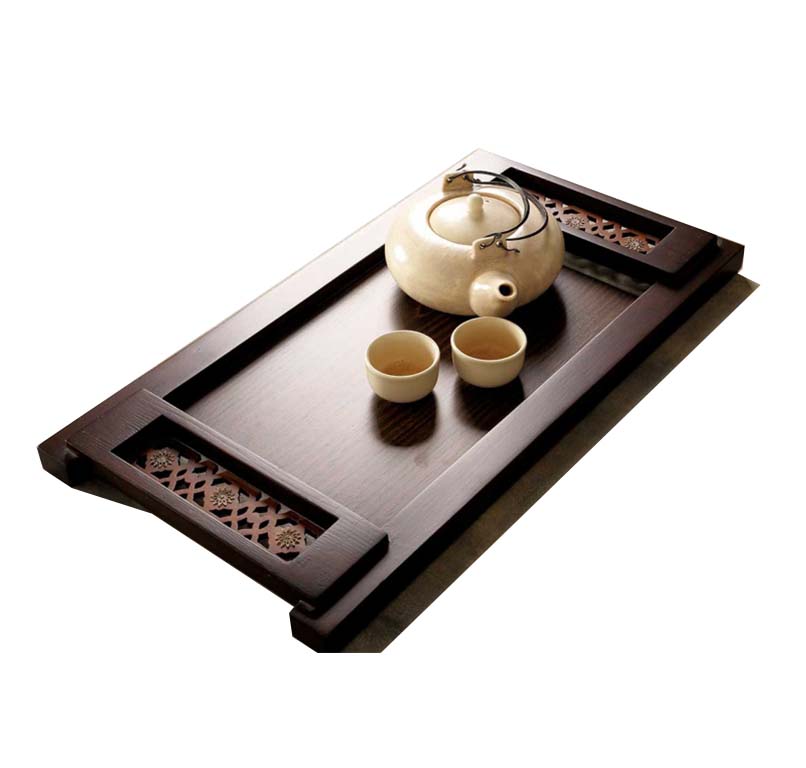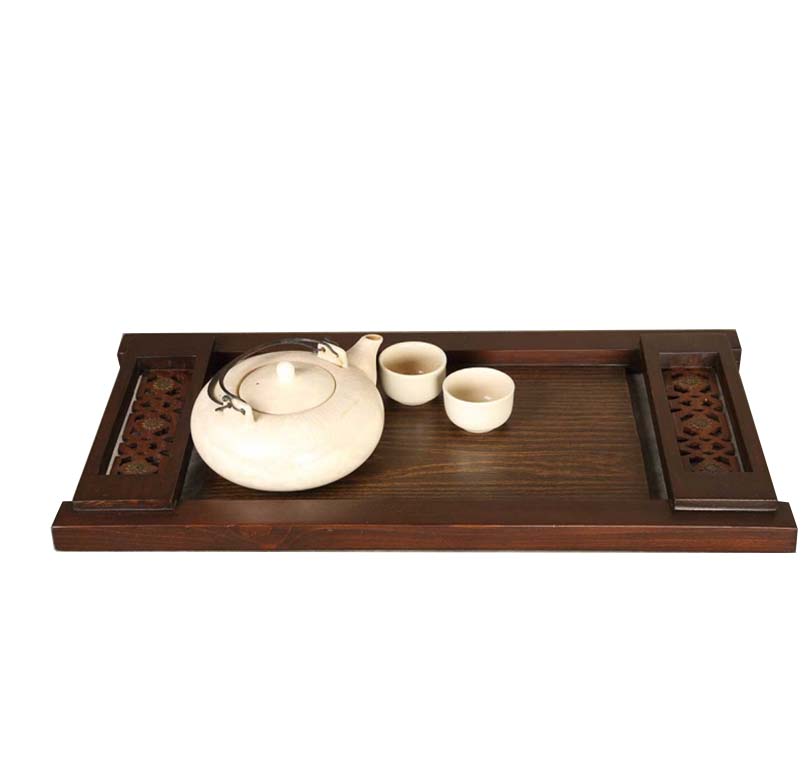 Damishk - Tray
Geometry has a special place in the Islamic world as it permeates with symbolic, cosmological and philosophical significance. The geometric filigree design cut in sheesham wood is framed to make lovely handles in this extremely practical easy to maintain tray. 
Care:
Clean with a damp cloth. Use clear furniture polish to maintain the woods natural finish. A water based coating makes the surface resistant to scratches, abrasions and chemical agents.
Felt pads at the bottom keep all surfaces scratch free.
Material:
Kale Wood
Filigree in Sheesham
Metal Detail
Size:
Length 22.25'' , Width 12'' , Height 1.5''
Price:
5,500 + 18% Sales Tax = PKR 6,490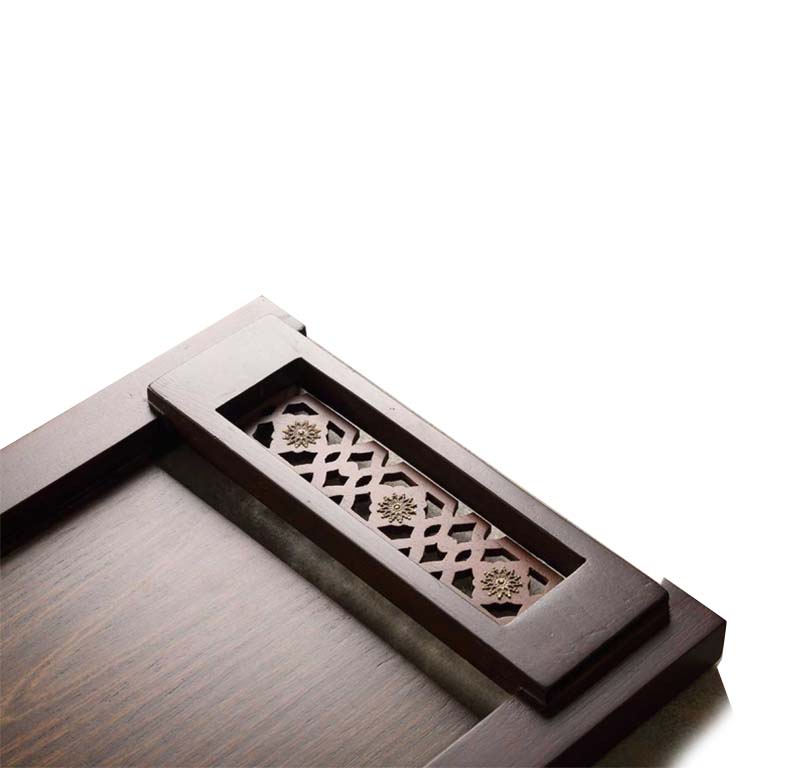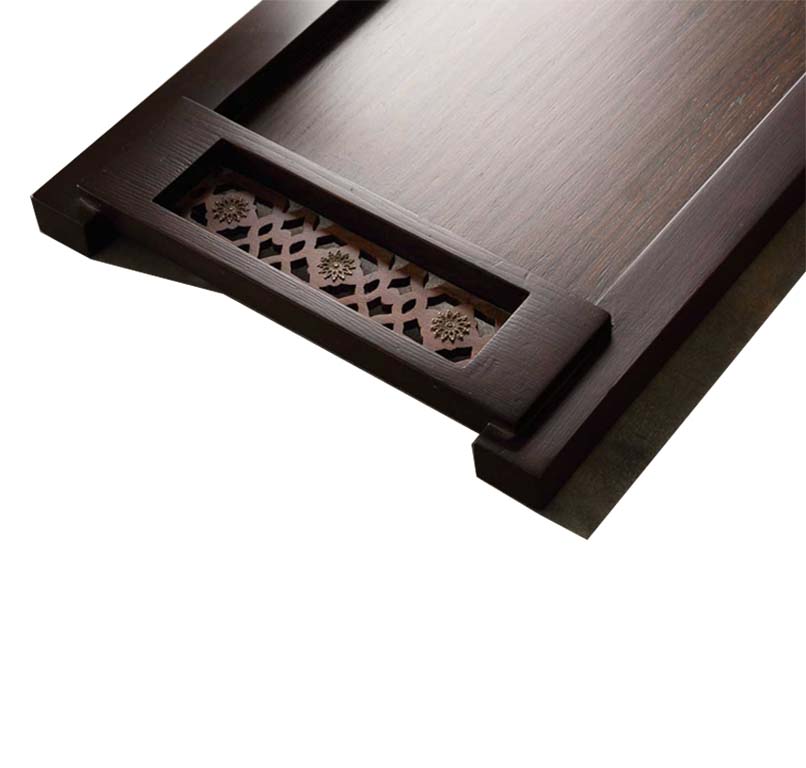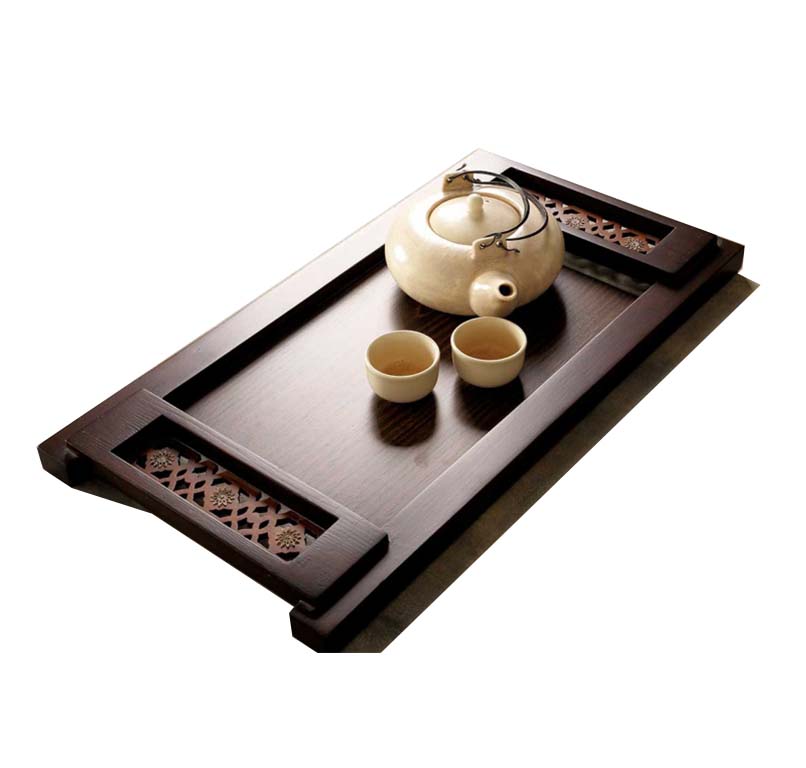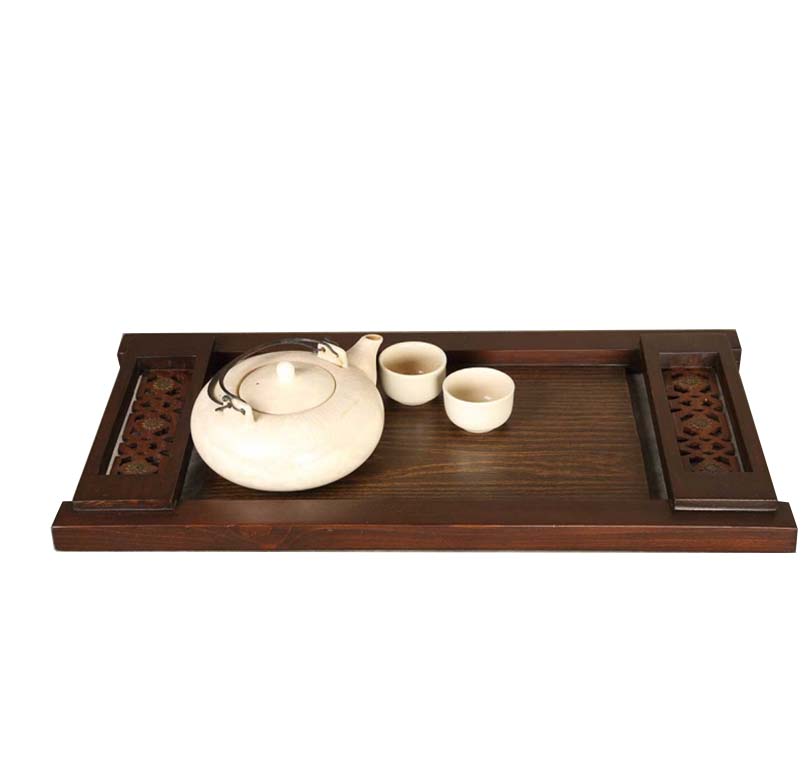 Price is subject to change
Price is subject to change