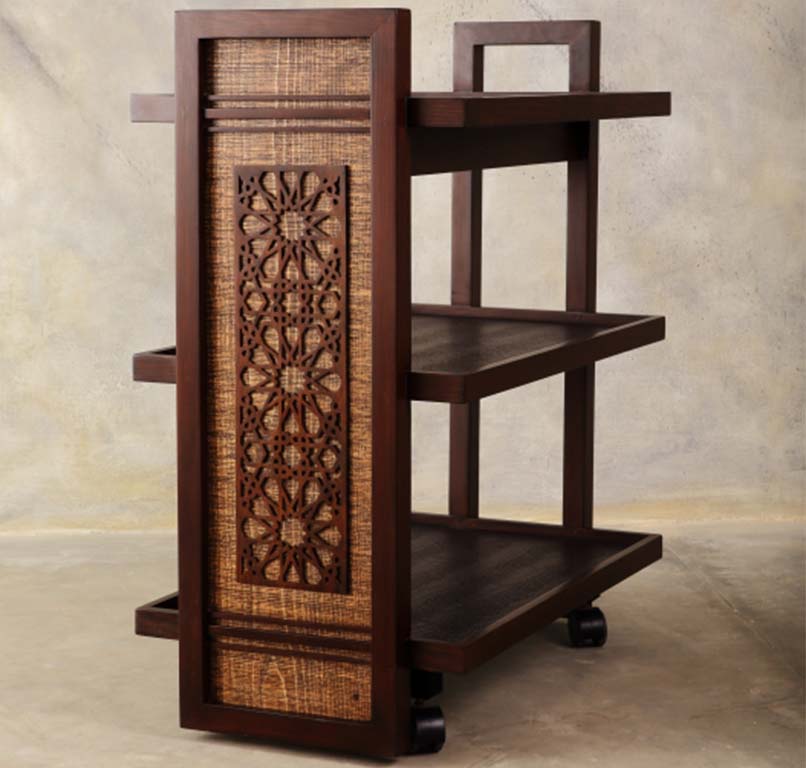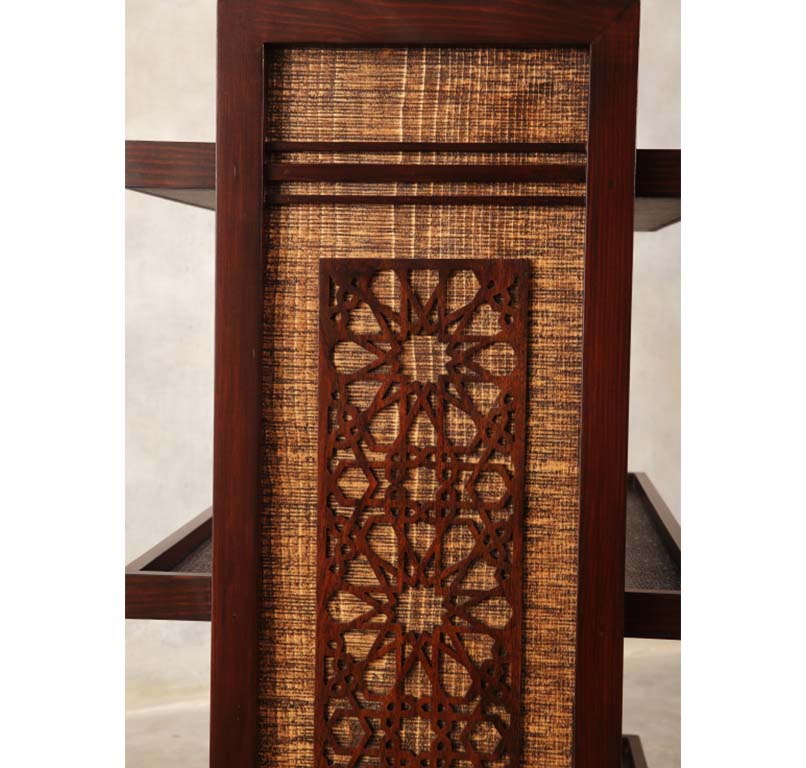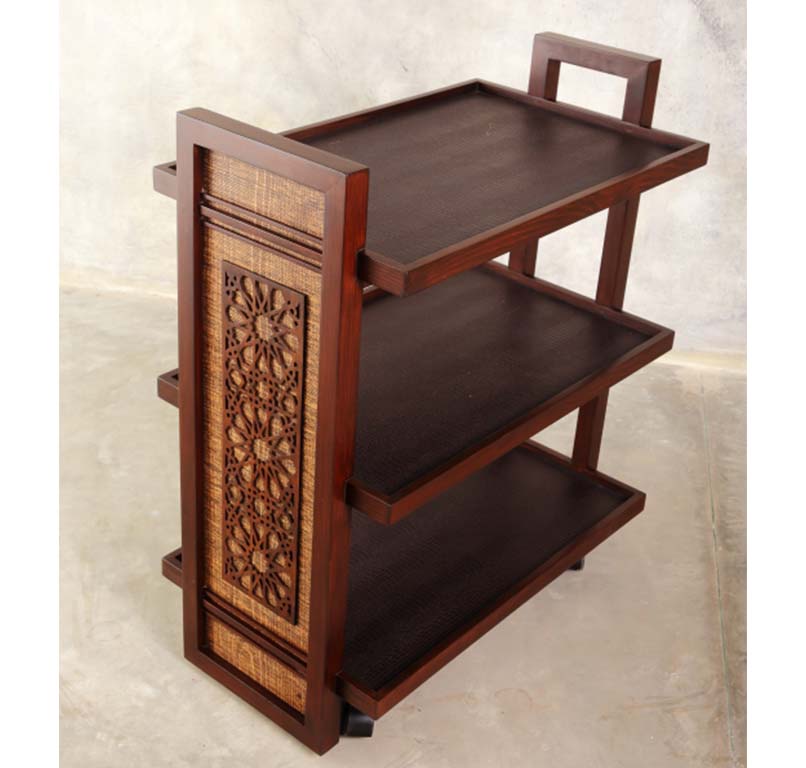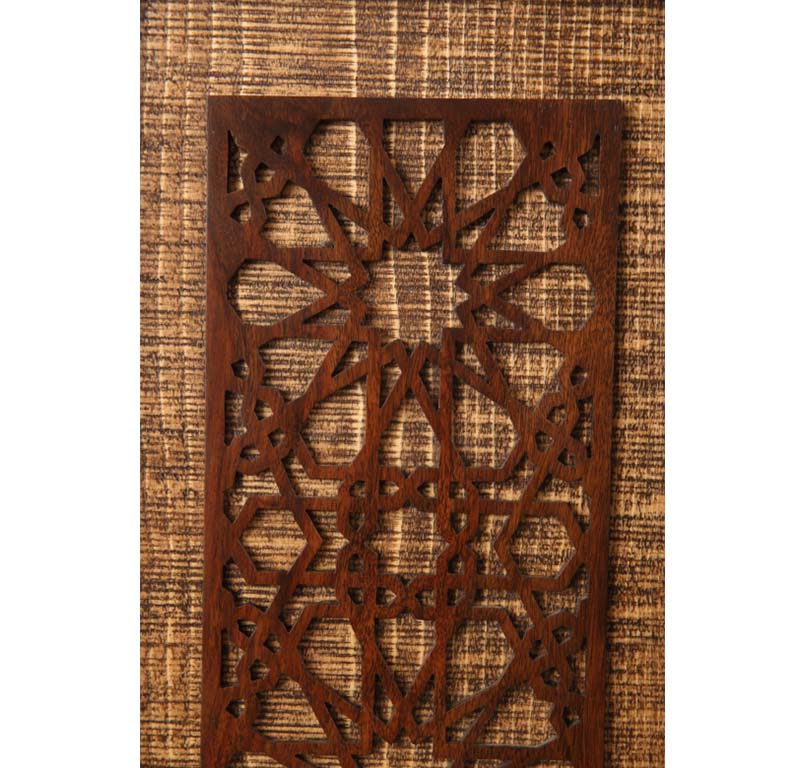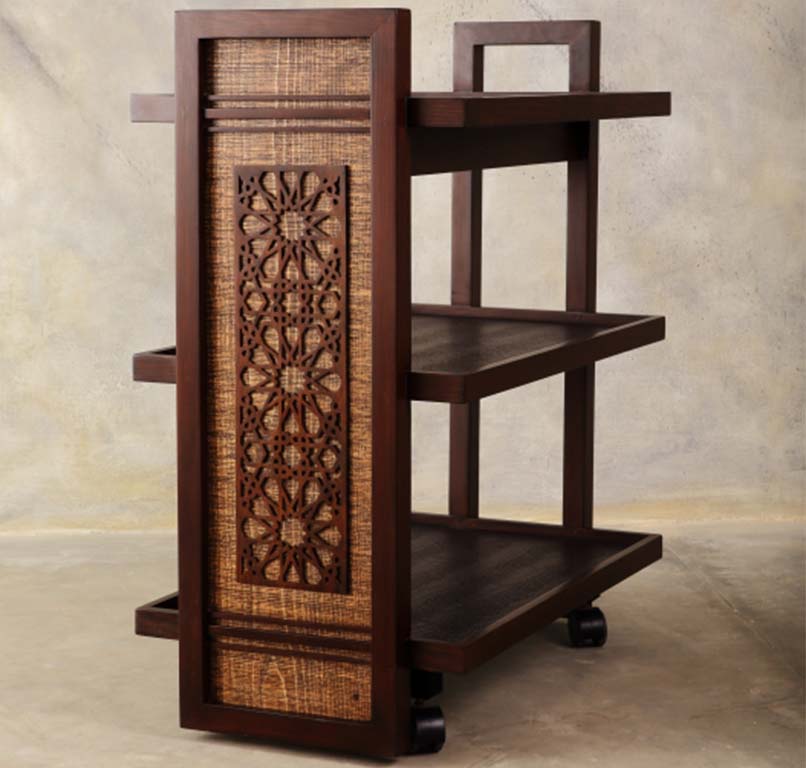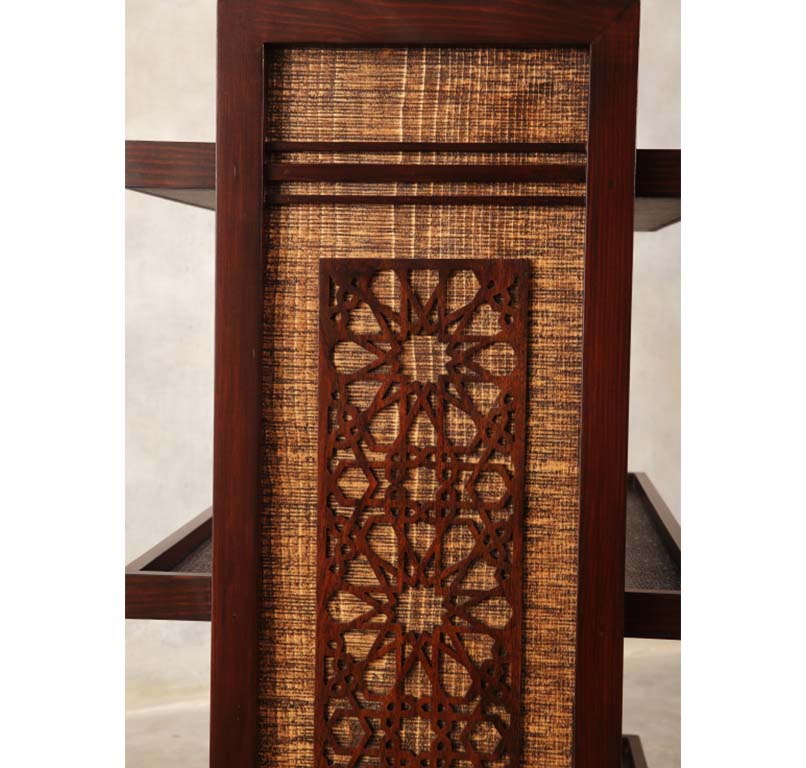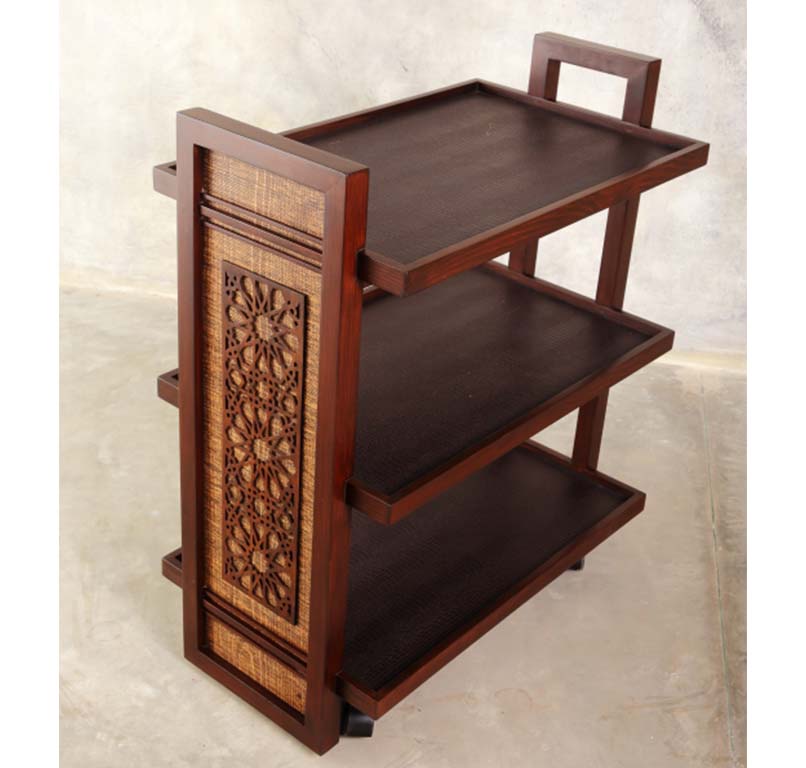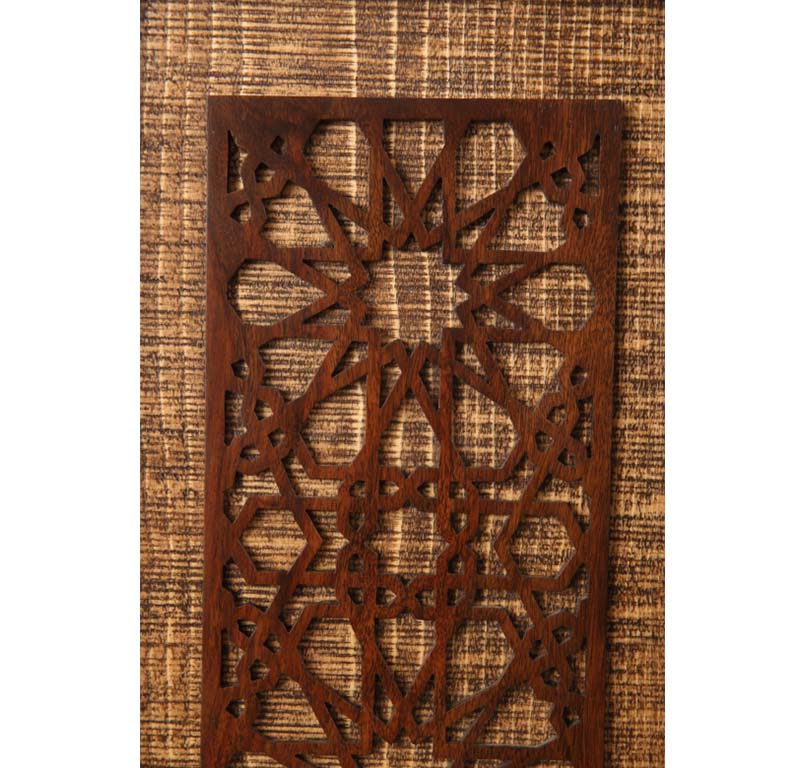 Alhambra - 3 tiered trolley
Geometry has a special place in the Islamic world as it permeates with symbolic, cosmological, and philosophical significance. Complex designs are based on simple logic, precision, and repetition, and are constructed on a system of grids. The filigree design cut out by handing affixed on the raw wooden surface is a celebration of this wonderful world of Geometric design.
Care
Clean the leatherette surface with a soft damp cloth. Use Clear Furniture Polish occasionally to maintain the wood's natural finish. 

A drawer can be added for additional PKR 5000.
Material:
Kale Wood
Filigree in Sheesham wood
Croc Leatherette
Commercial ply
Wheels X 4
Leatherette Lining
Size:
Length 30'' , Width 18'' , Height 36''
Price:
38,500 + 18% Sales Tax = PKR 45,430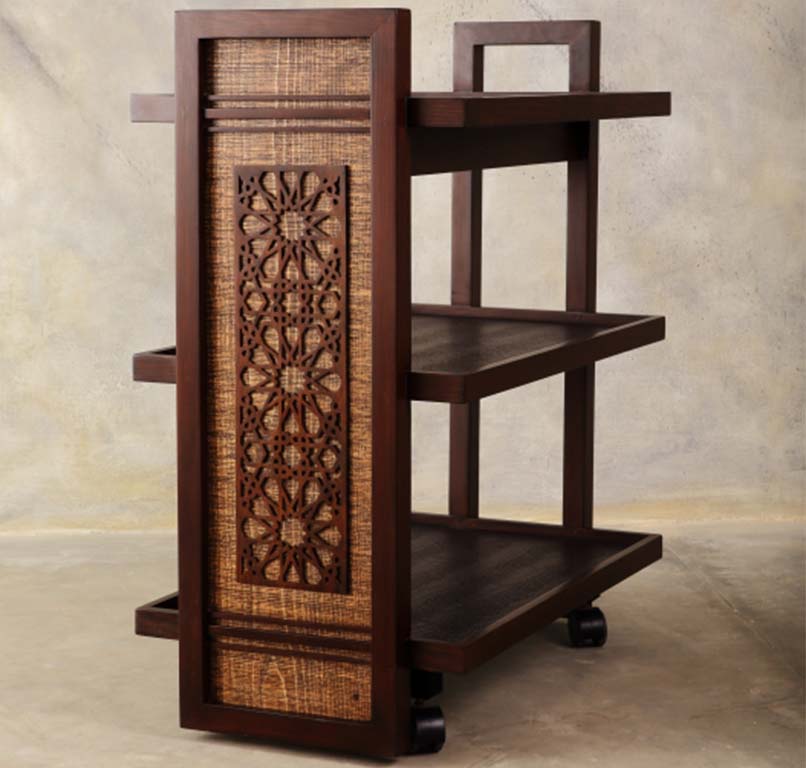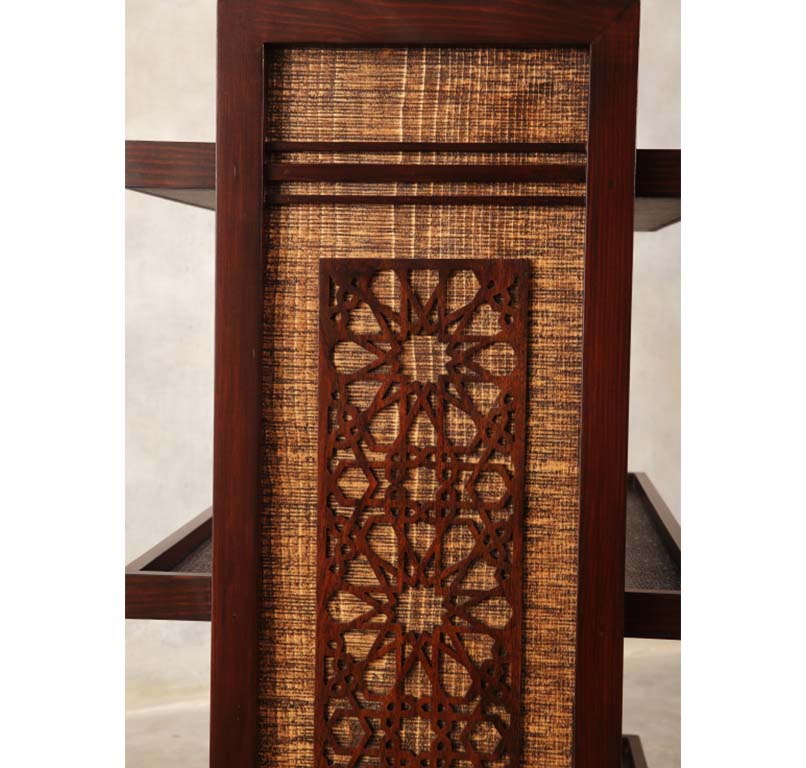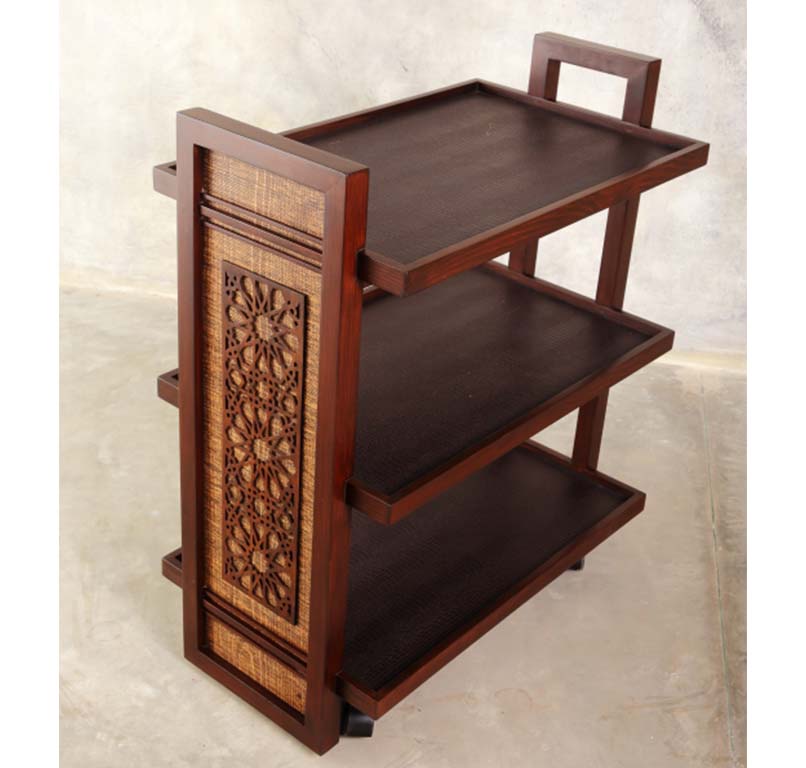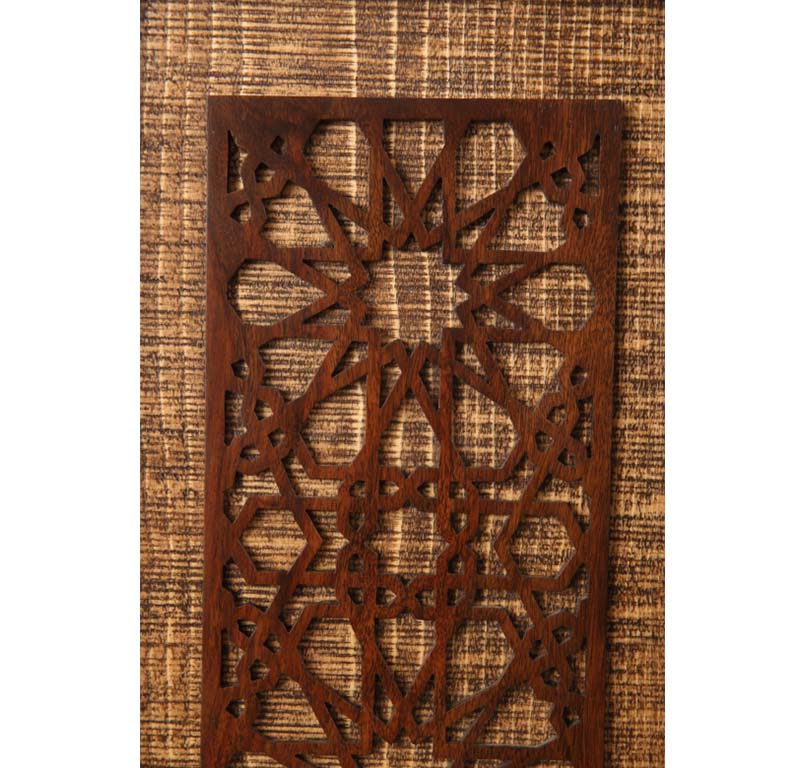 Price is subject to change
Price is subject to change