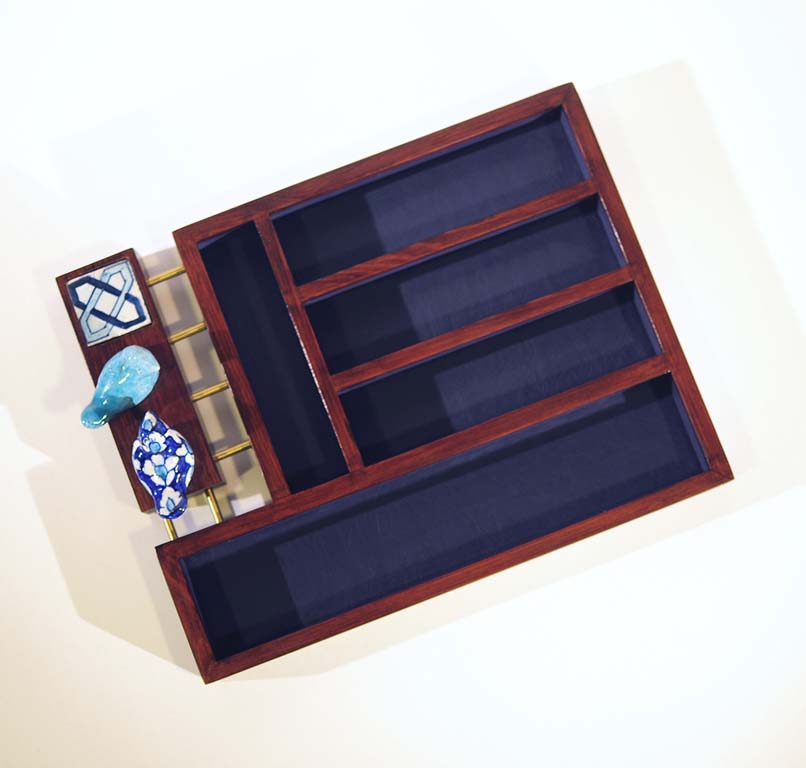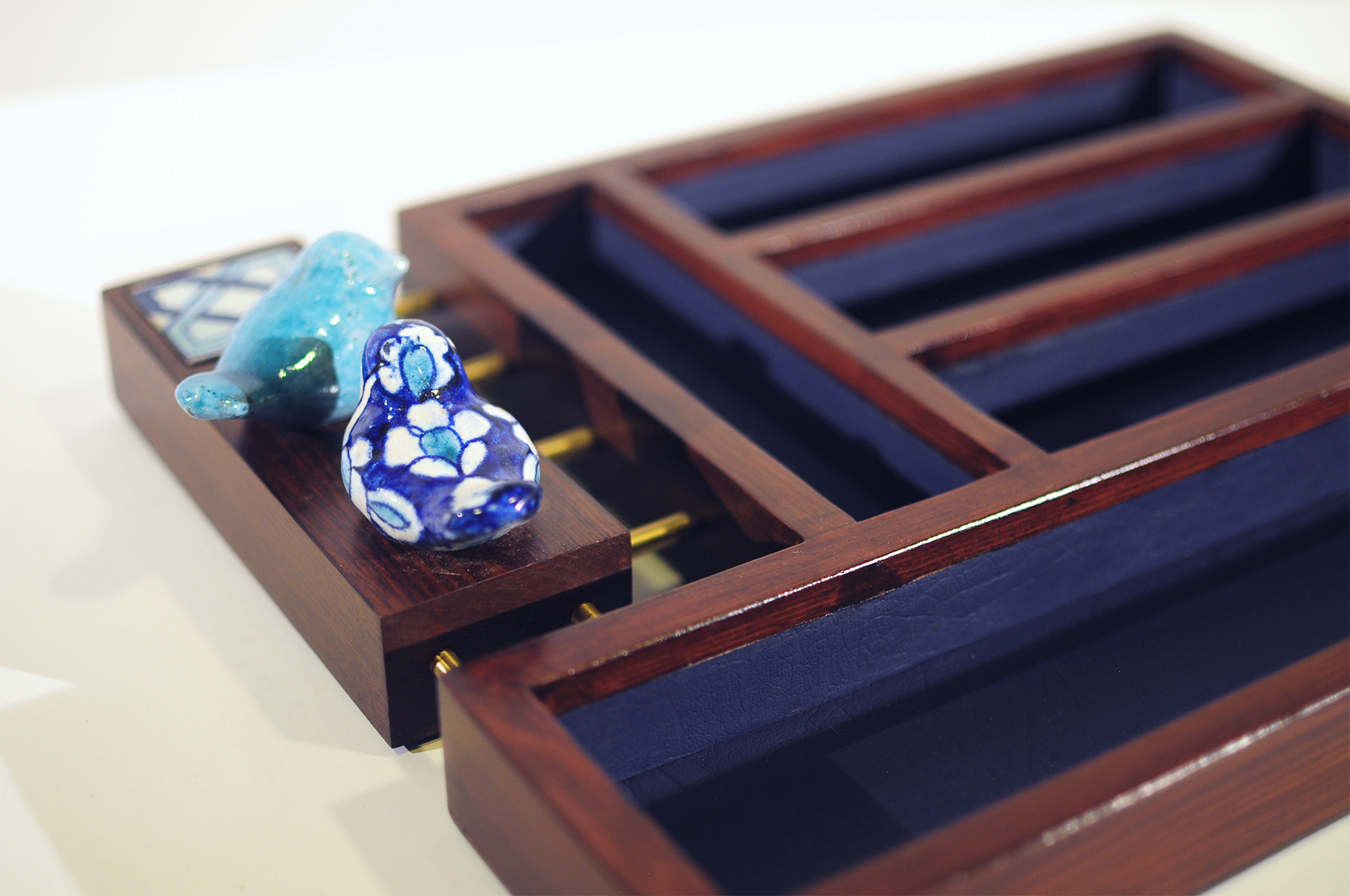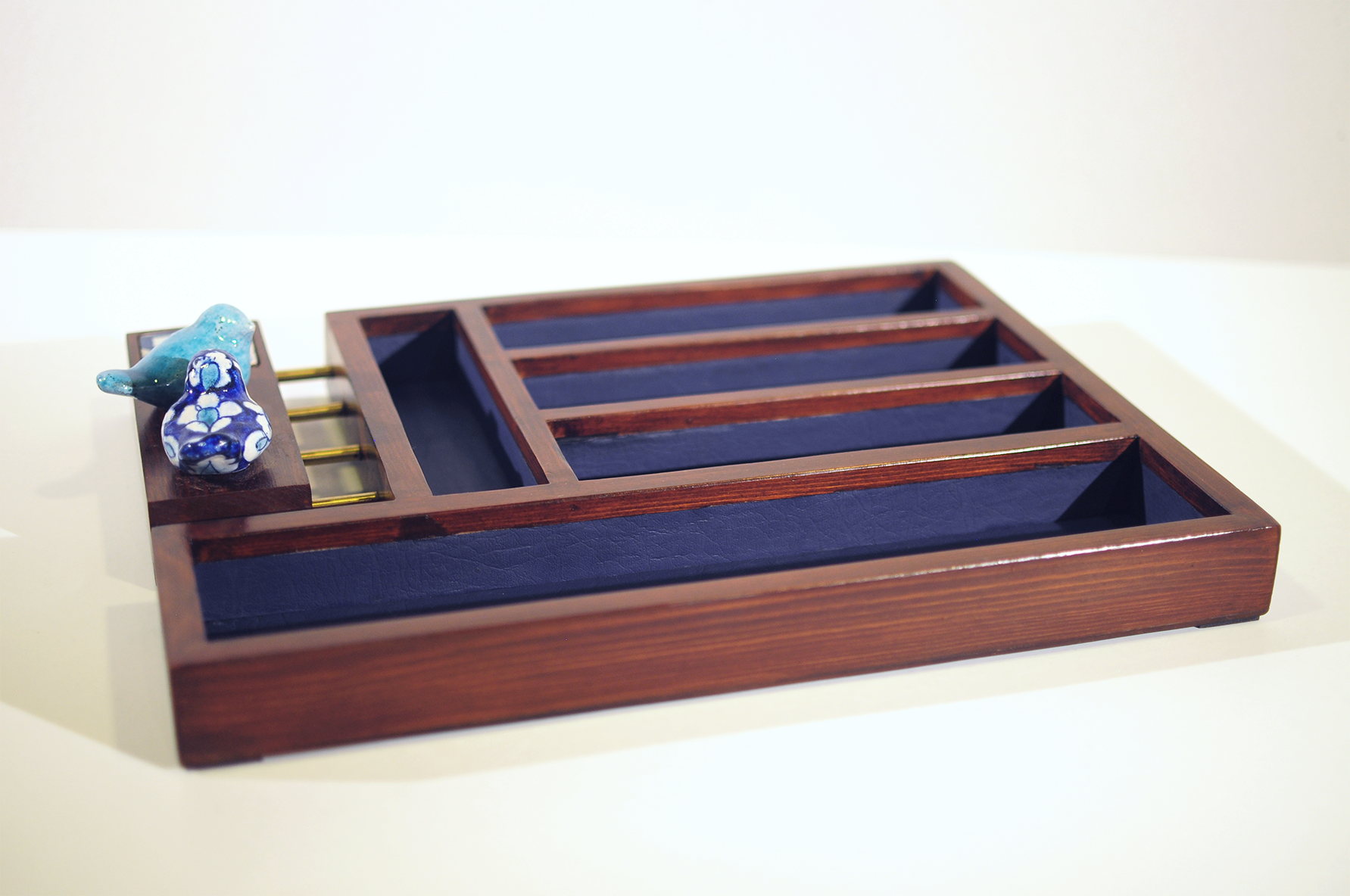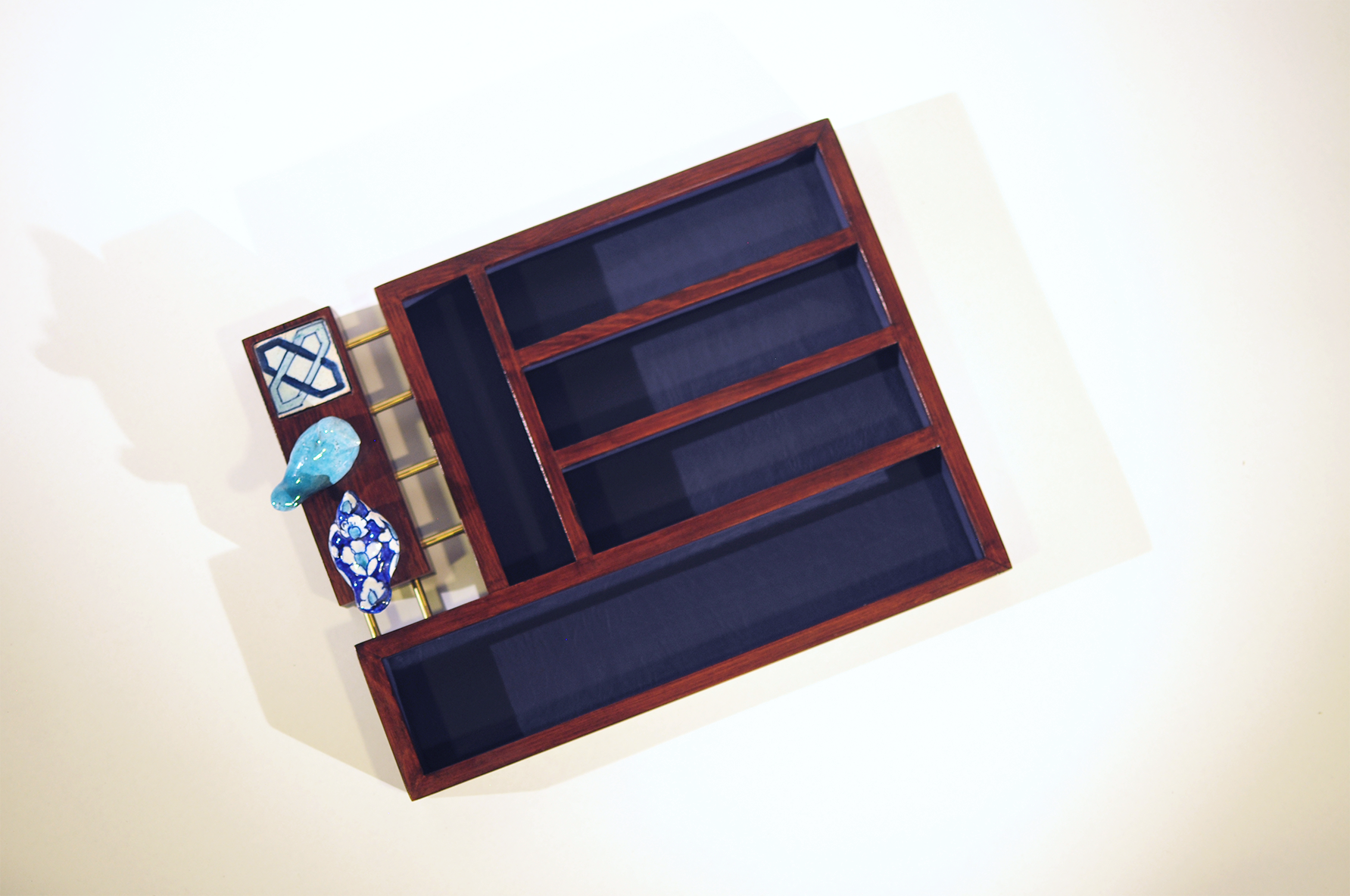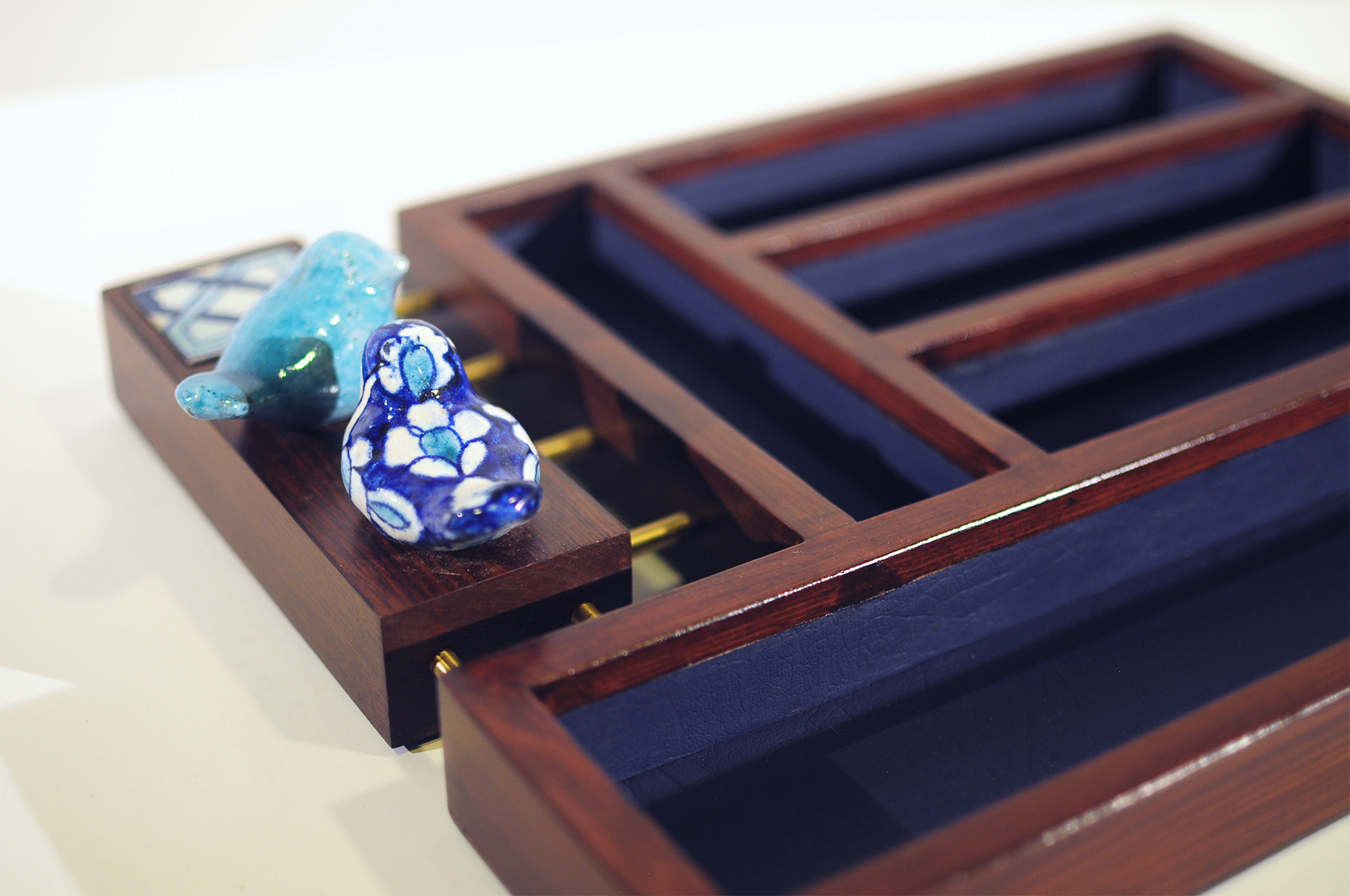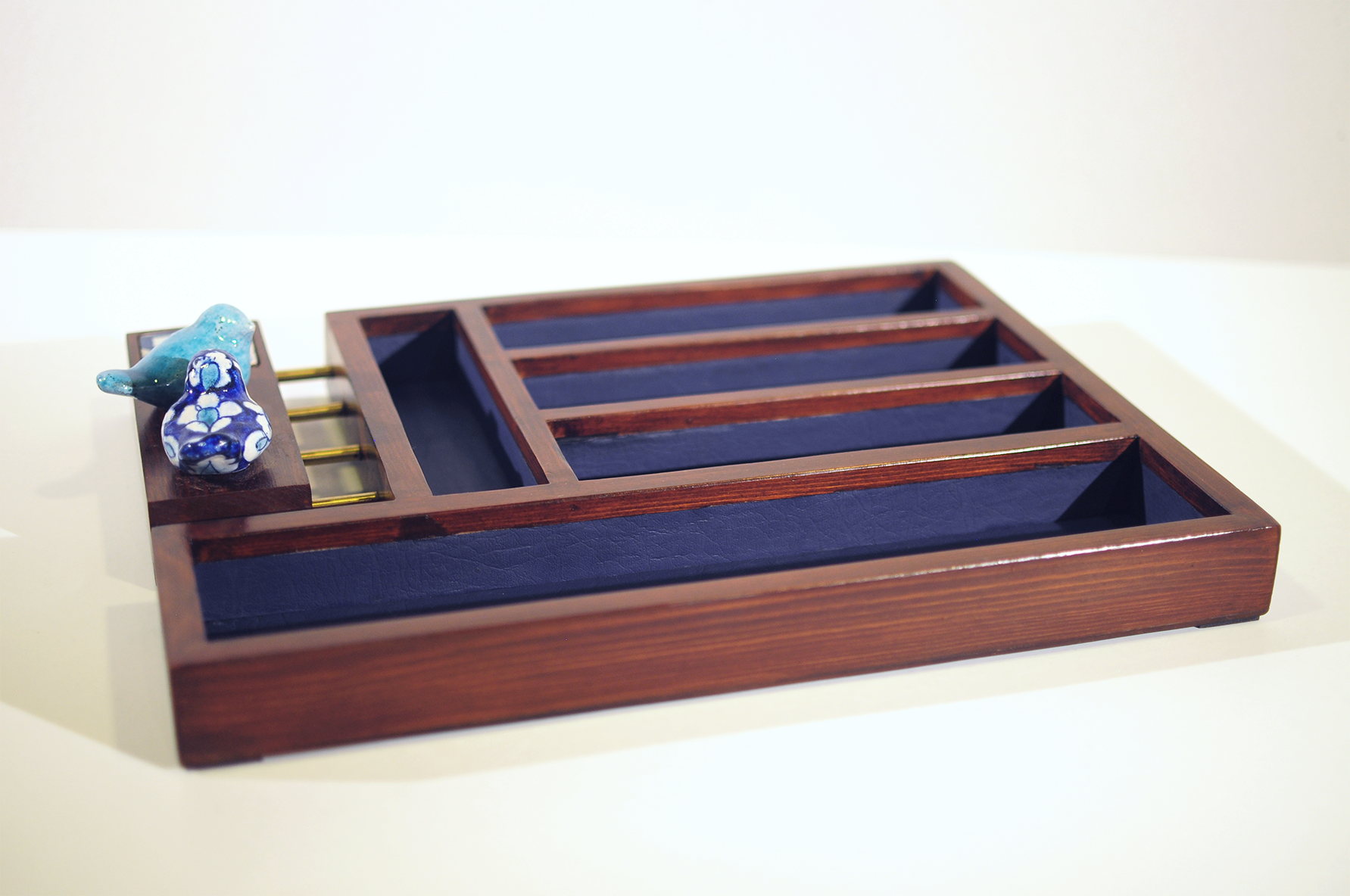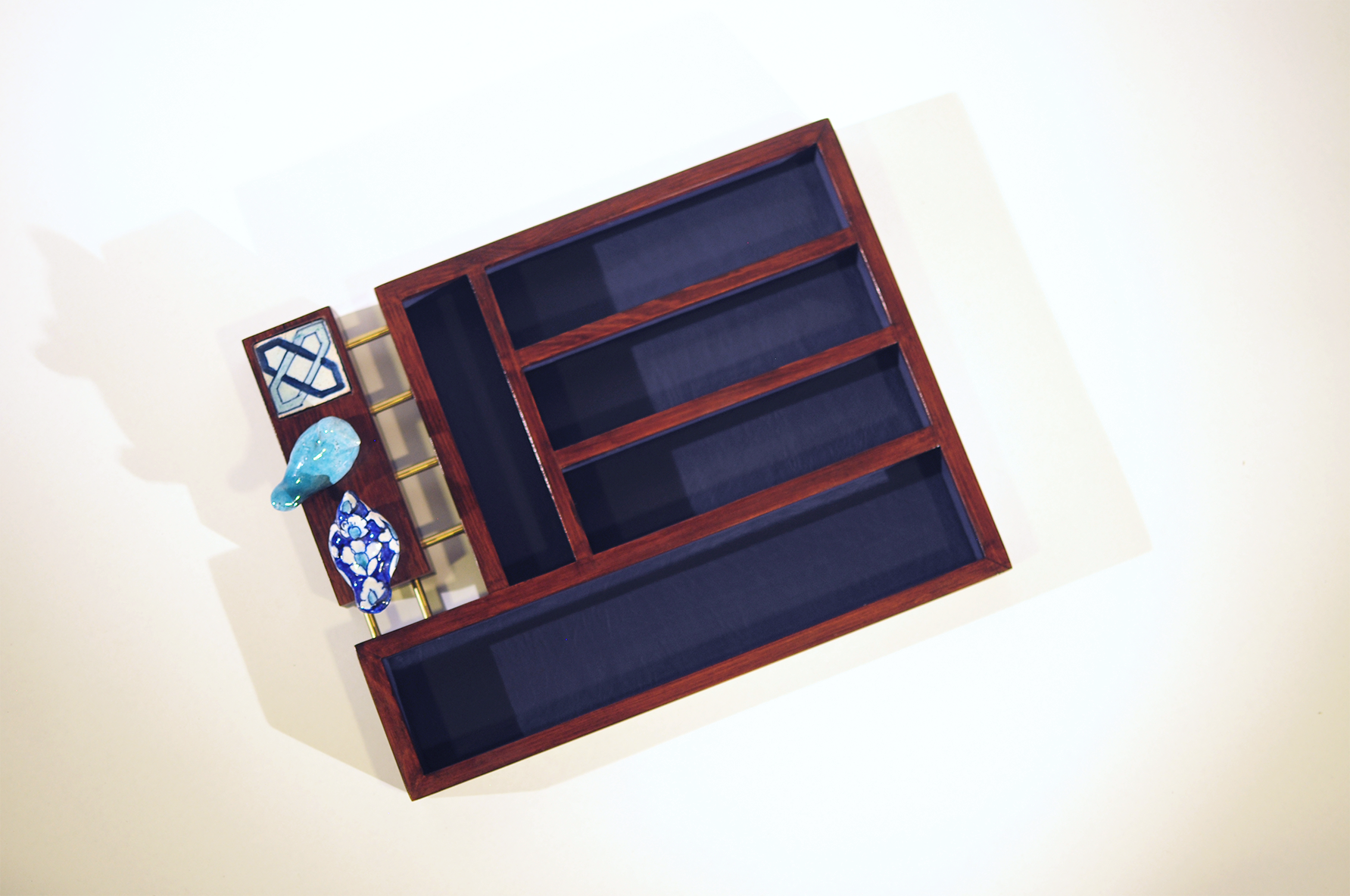 Hala Cutlery Box - Large
We take our Hala cutlery box a notch higher by introducing space for serving spoons and perching some Hala birds atop this Zahra Ebrahim Signature style cutlery tray.
Care
Clean with a soft damp cloth. Use Clear Furniture Polish occasionally to maintain the wood's natural finish.
Felt pads at the bottom keep all surfaces scratch free.
Material:
Kale Wood
Ceramic Tile
Ceramic Bird ( Small )
Leatherette Lining
Suede Lining
Brass Screw
Size:
Length 15.5"'' , Width 12"'' , Height 1.5"''
Price:
7,920 + 18% Sales Tax = PKR 9,346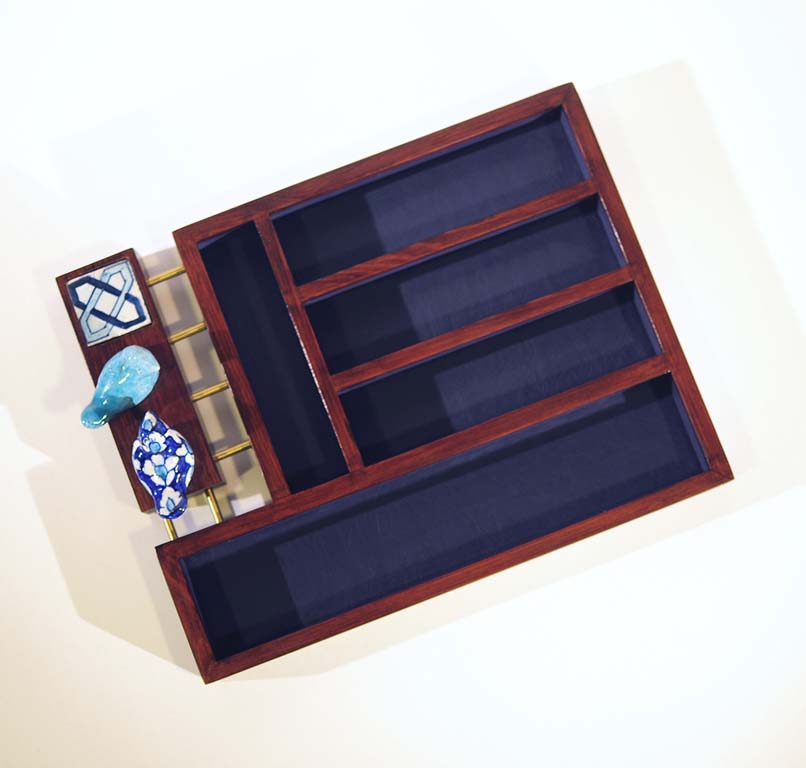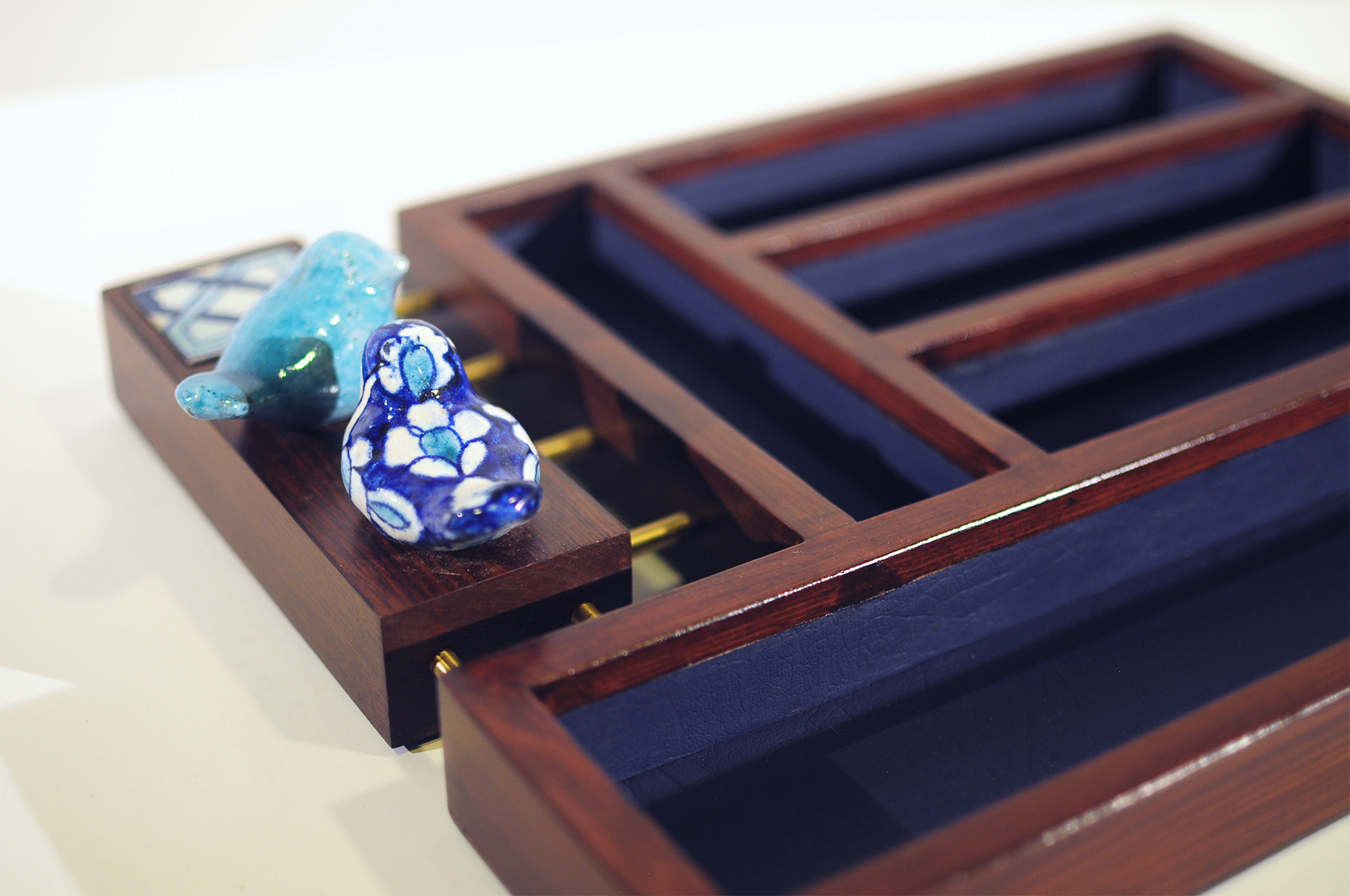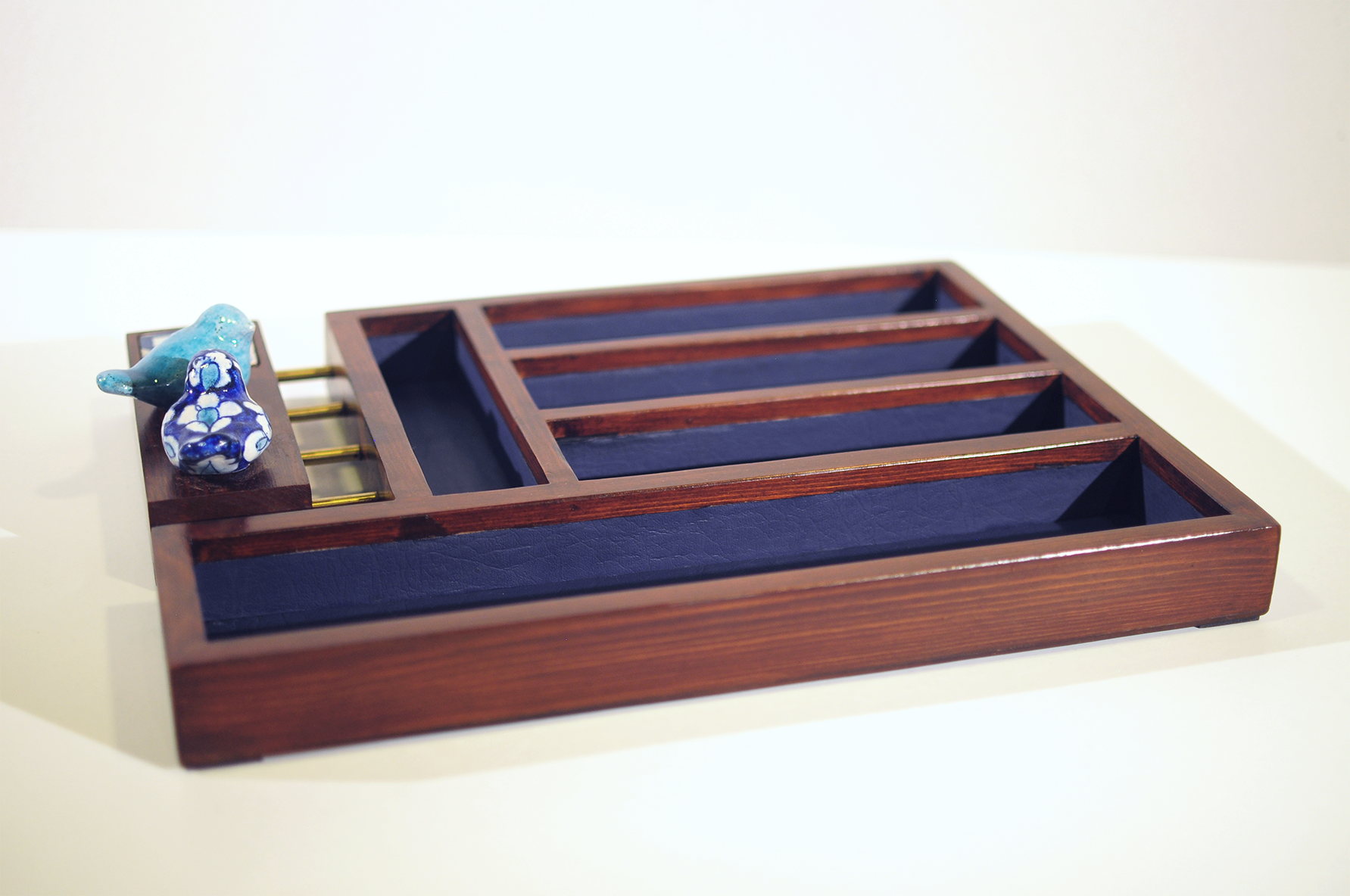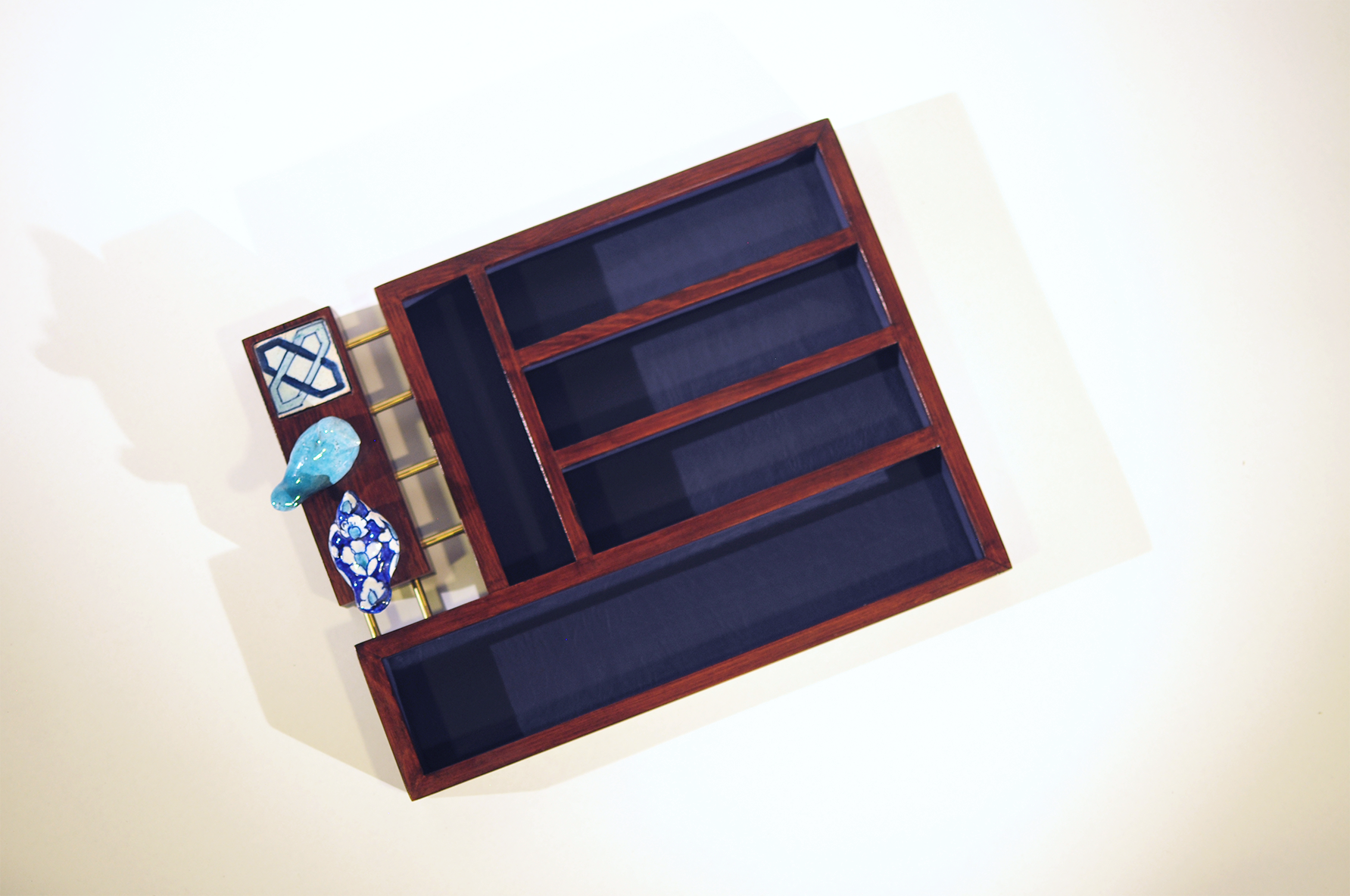 Price is subject to change
Price is subject to change