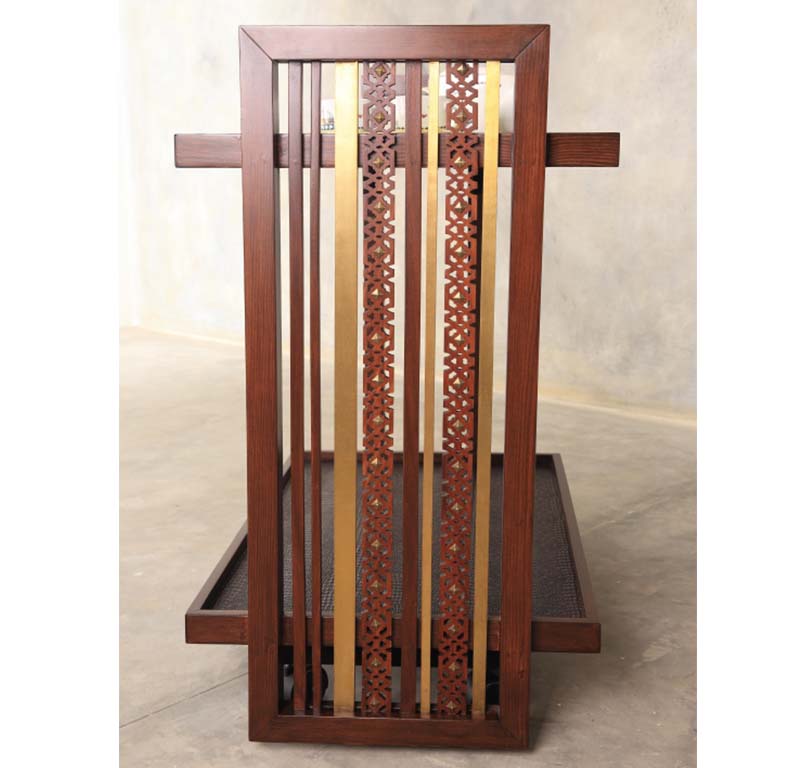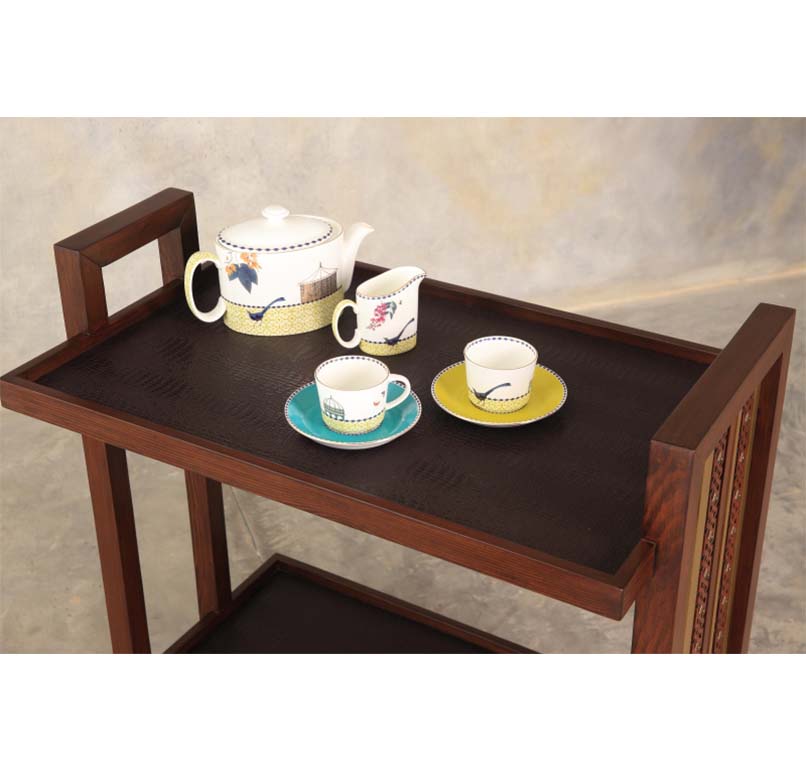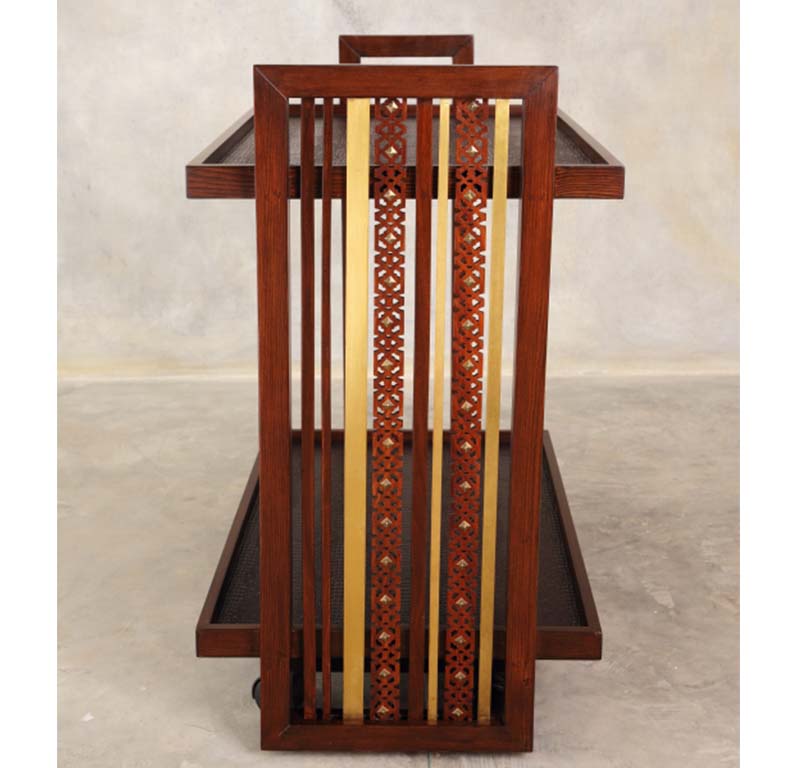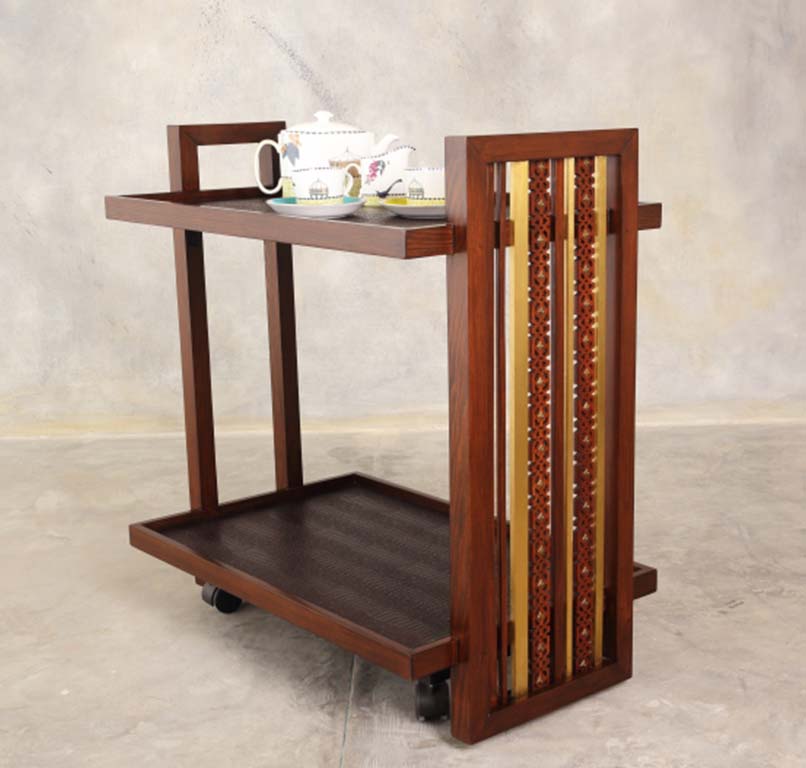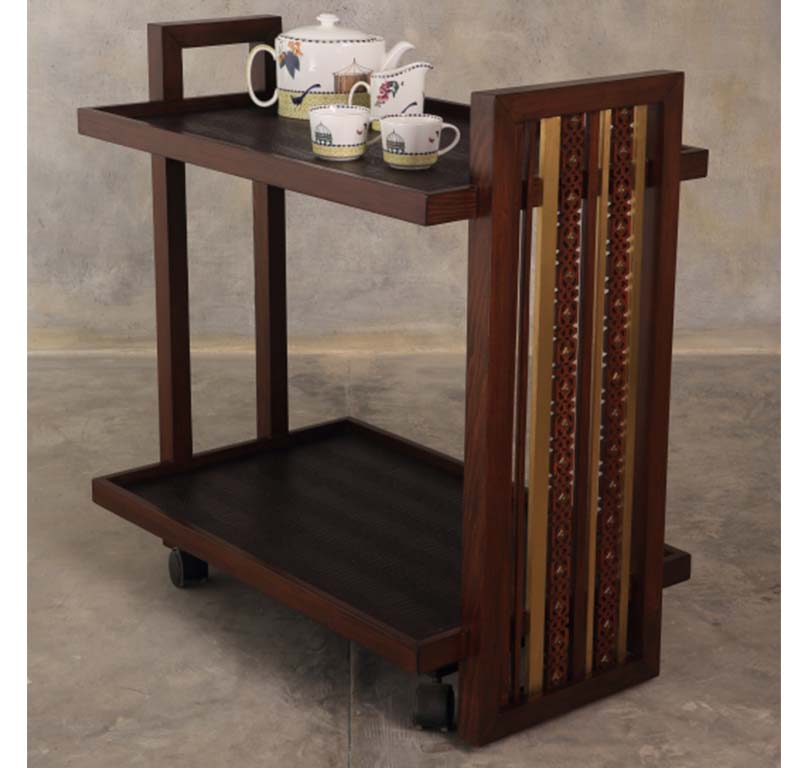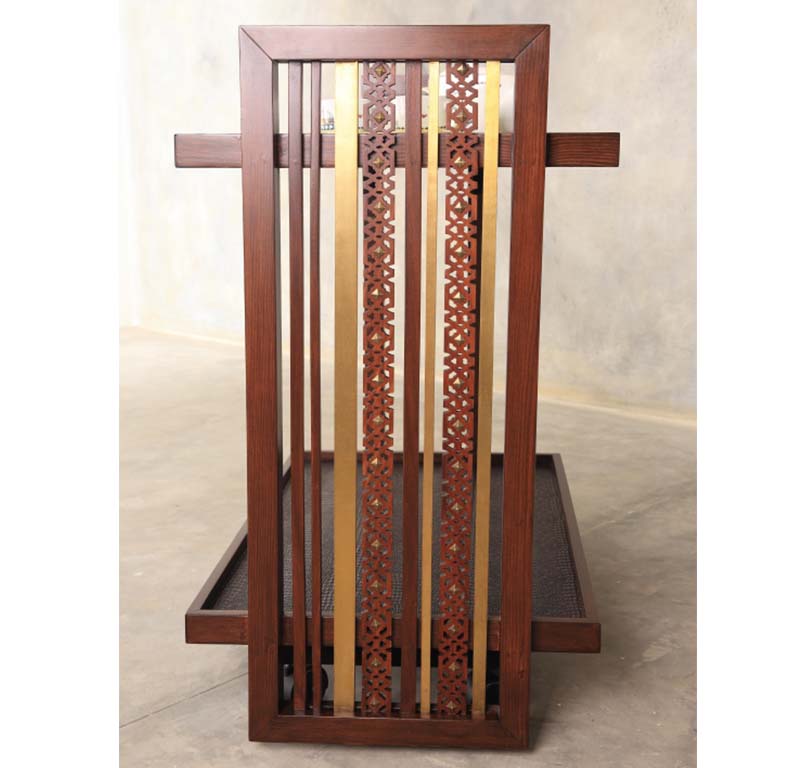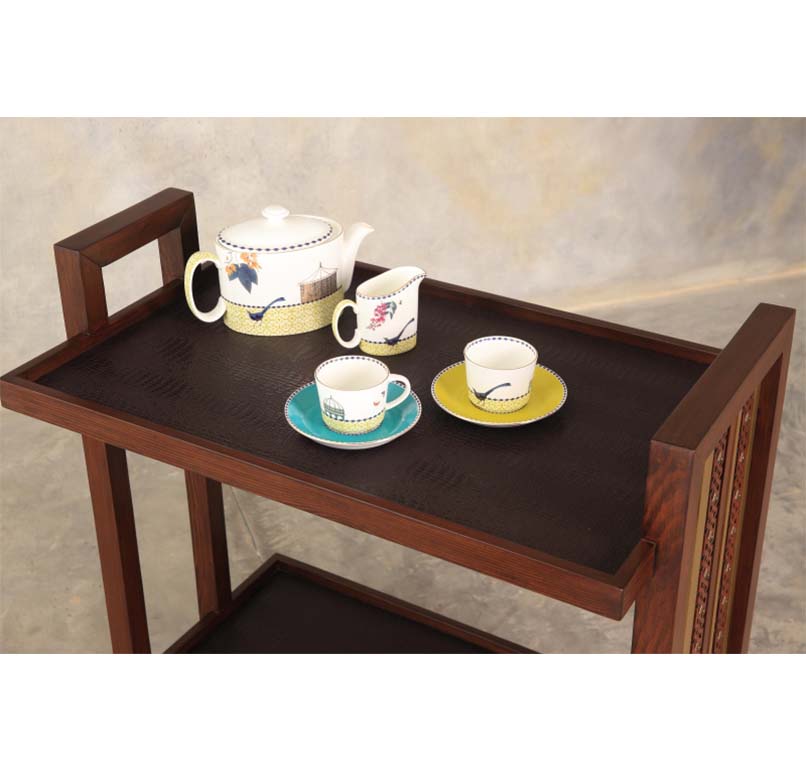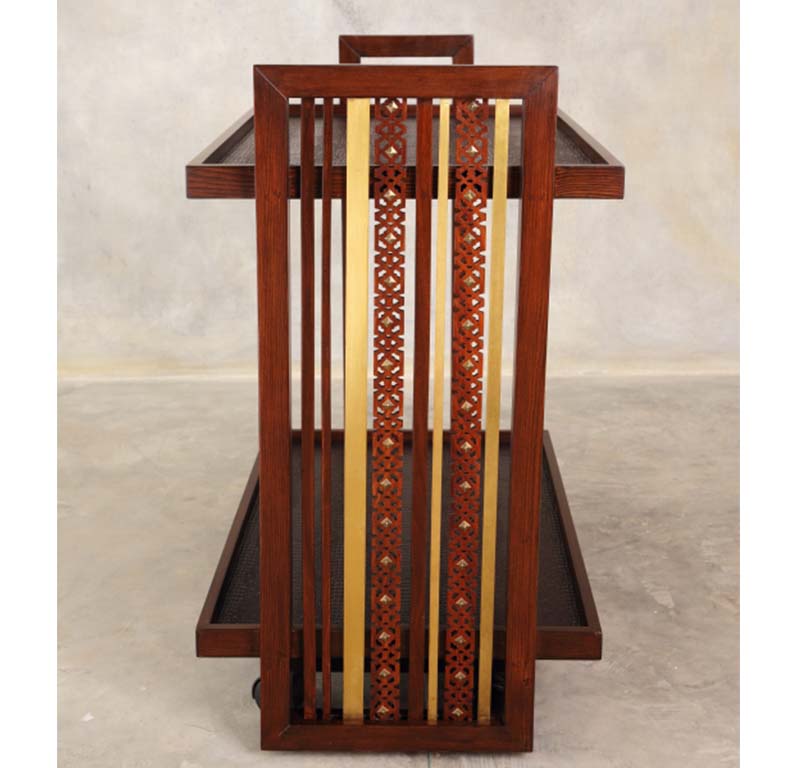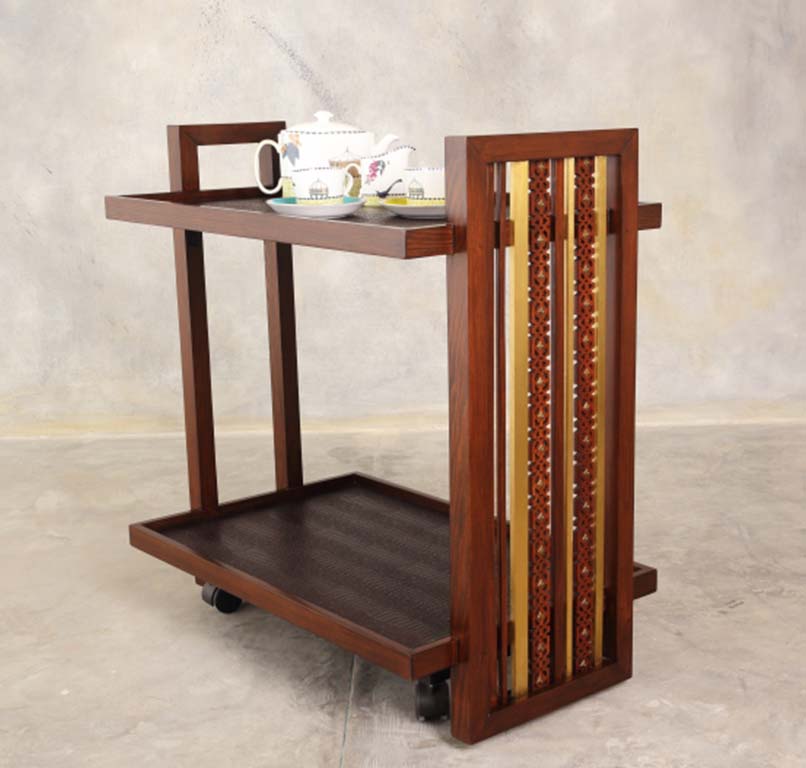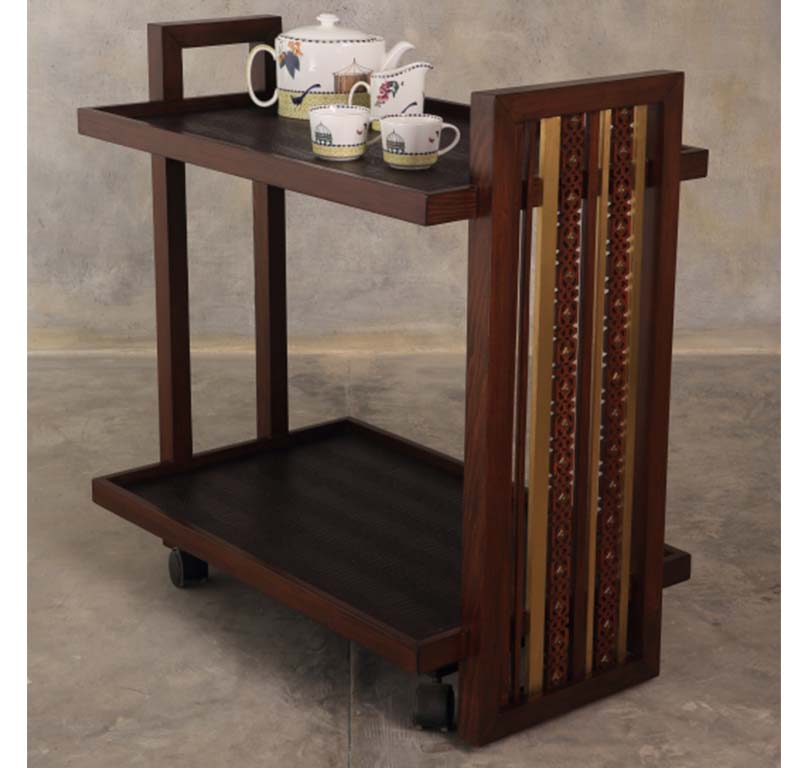 Lakeerain - 2 tiered trolley
Line is often referred to as the most fundamental element of design. In this 2-tiered trolley, we explore patterns and textures by varying the weight, distance, and material of this basic feature of design. Lakeerain trolley is perfect for your serving needs.
Care
Clean the leatherette surface with a soft damp cloth. Use Clear Furniture Polish occasionally to maintain the wood's natural finish. Felt pads keep all surfaces scratch free.

Material:
Kale Wood
Sheesham Wood
Lacquered Brass
Croc Leatherette
Commercial ply
Wheels X 4
Size:
Length 29.5'' , Width 18'' , Height 30.5''
Price:
37,400 + 18% Sales Tax = PKR 44,132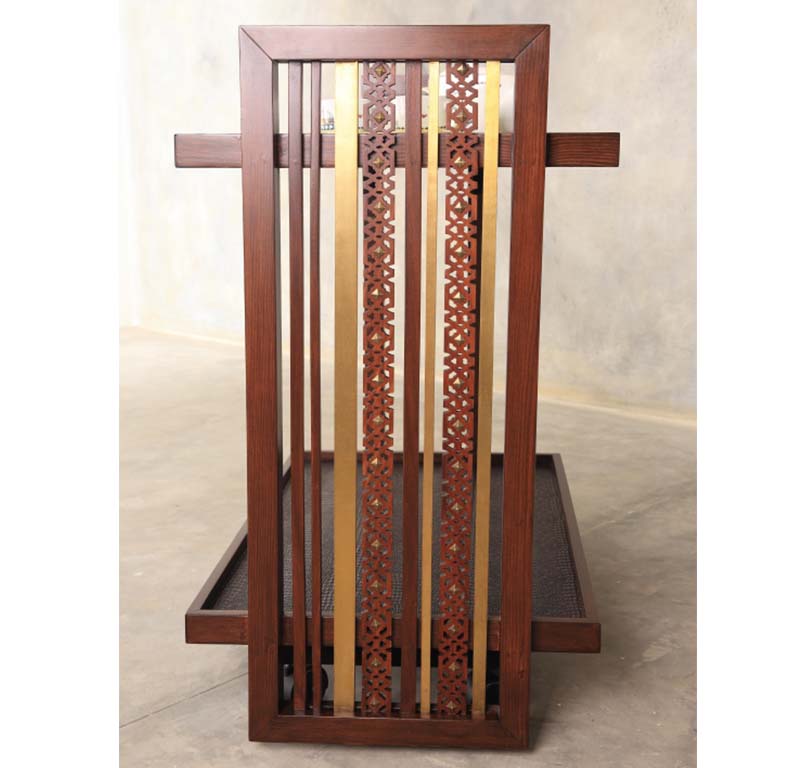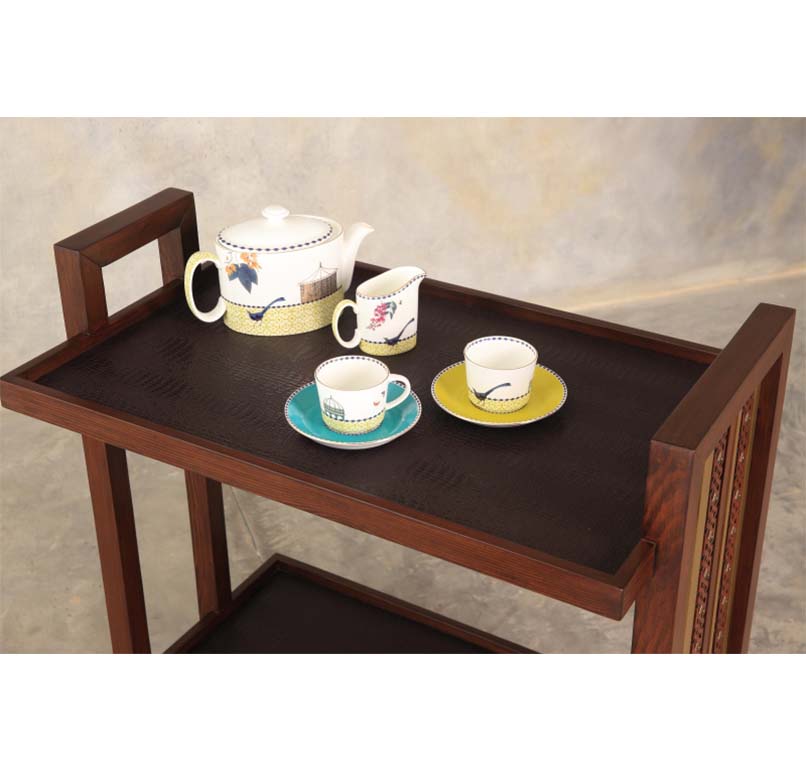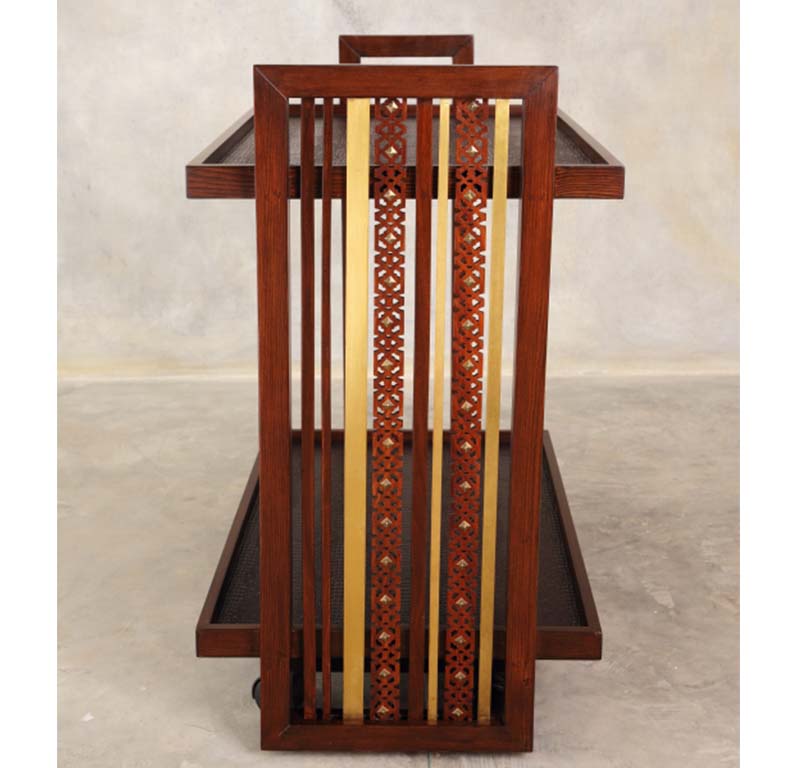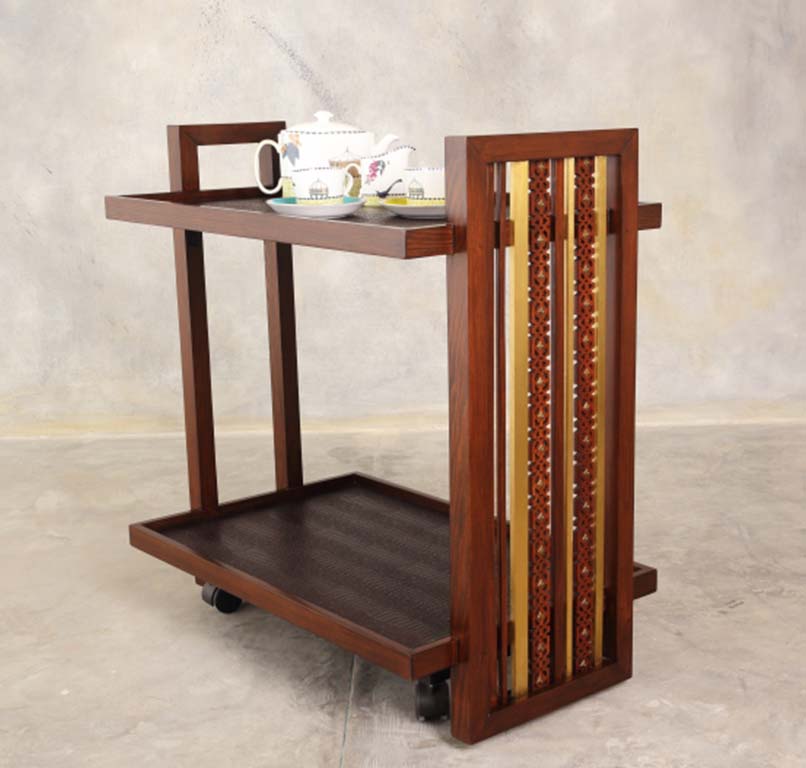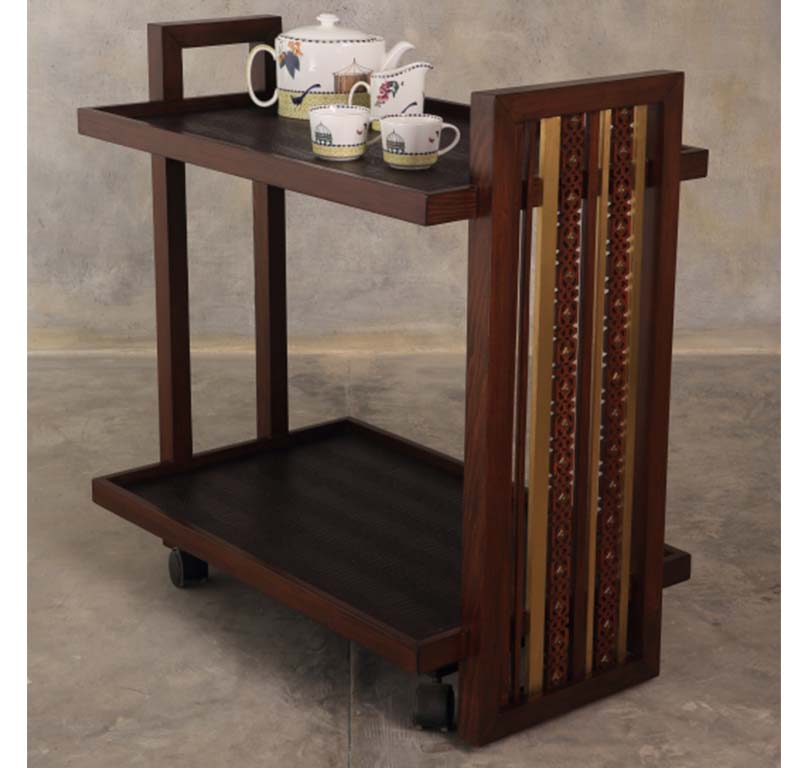 Price is subject to change
Price is subject to change