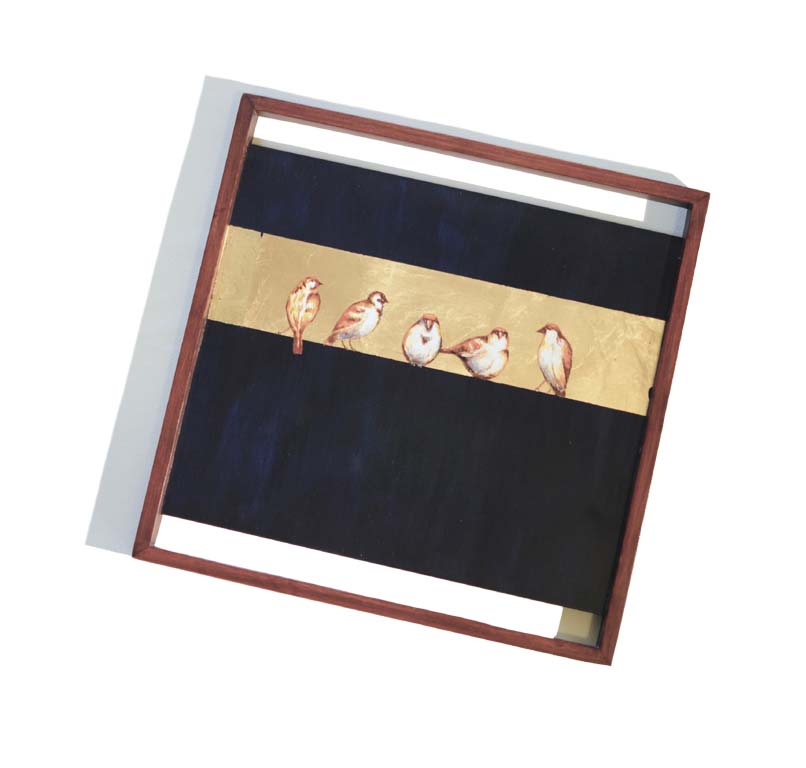 Birds of a feather - serving tray
Hand painted birds are beautifully composed by the very talented shamim sahib on this square tray with gold leafing.
Care
Clean with a soft damp cloth. Use Clear Furniture Polish occasionally to maintain the wood's natural finish.
 Felt pads at the bottom keep all surfaces scratch free.
Material:
Kale Wood
Acrylic Paint
Gold Leafing
Marine Board
Size:
Length 15'' , Width 15'' , Height 1.25''
Price:
7,920 + 18% Sales Tax = PKR 9,346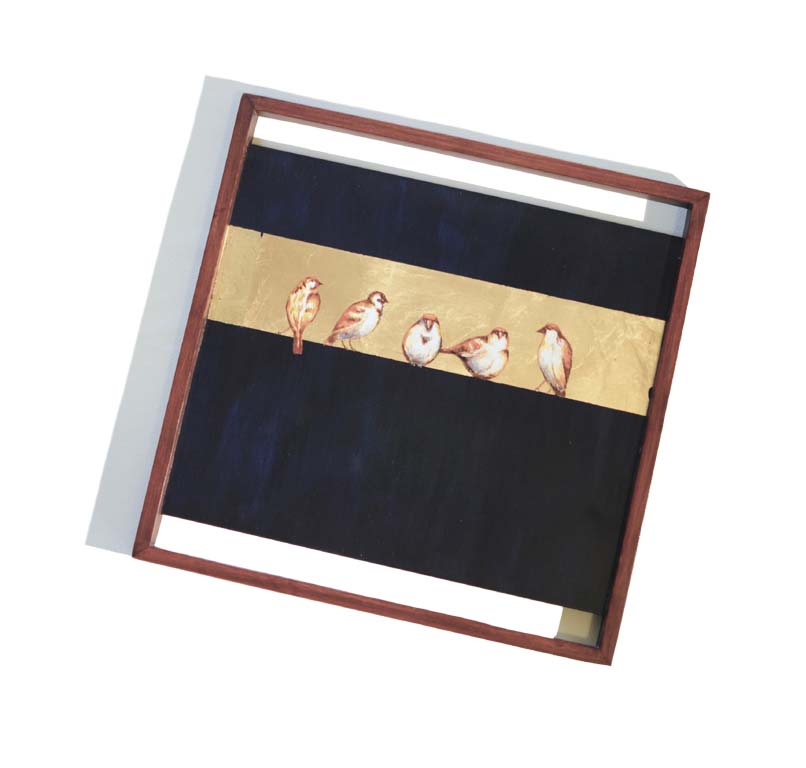 Price is subject to change
Price is subject to change