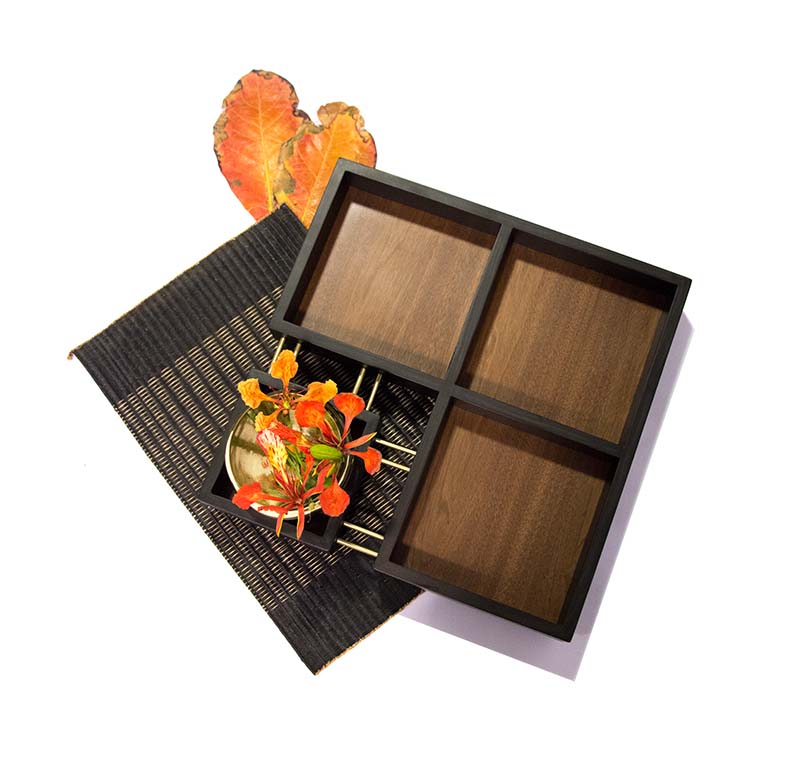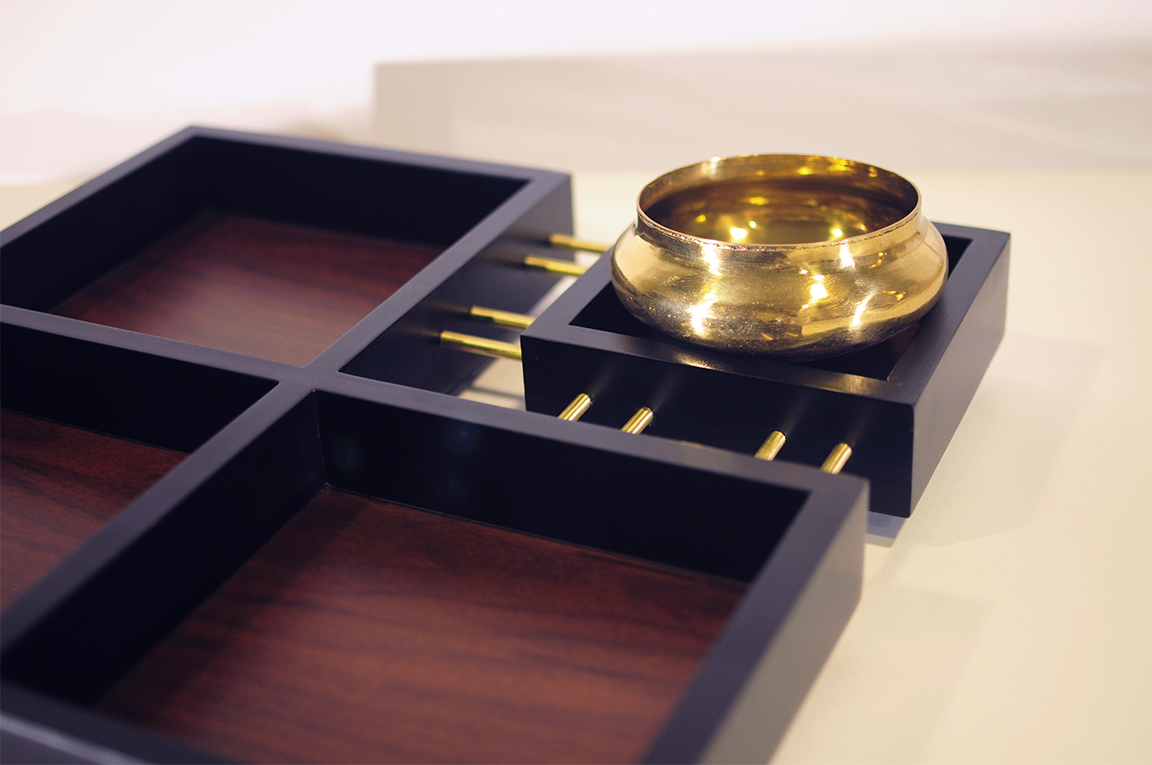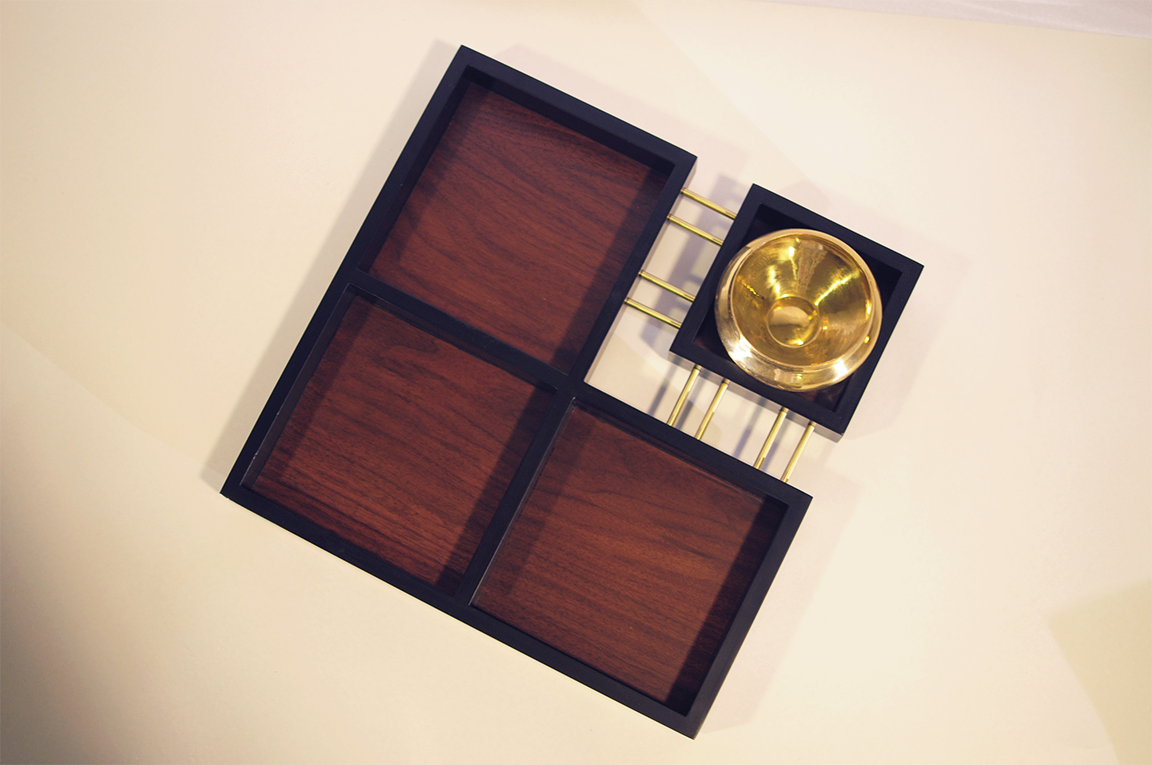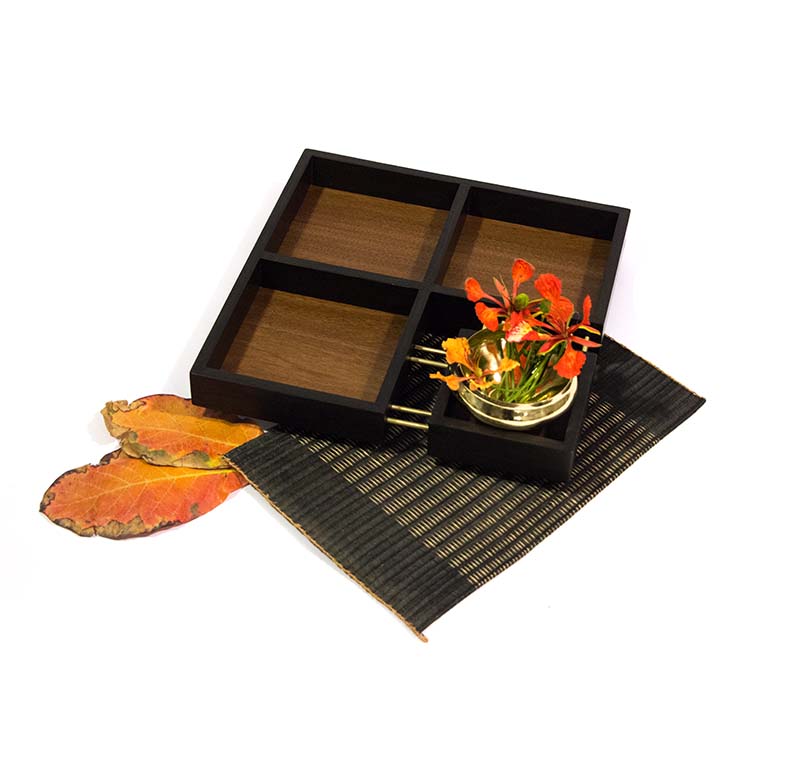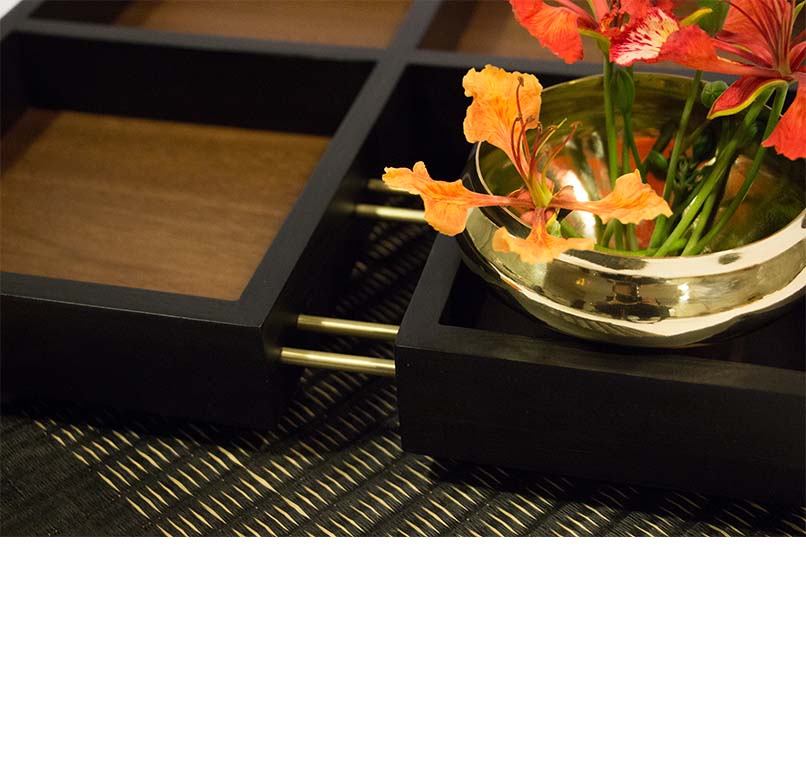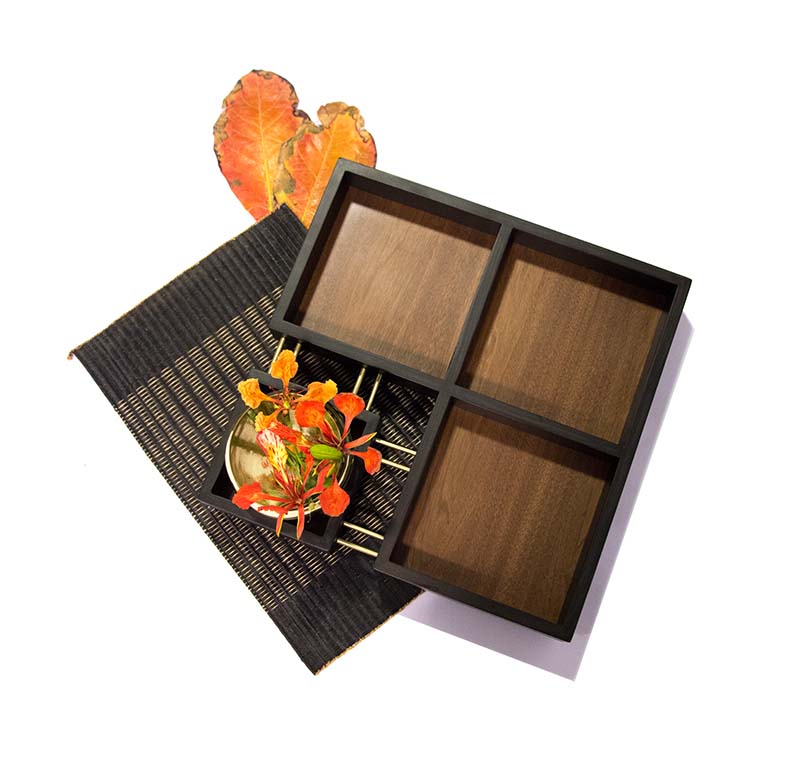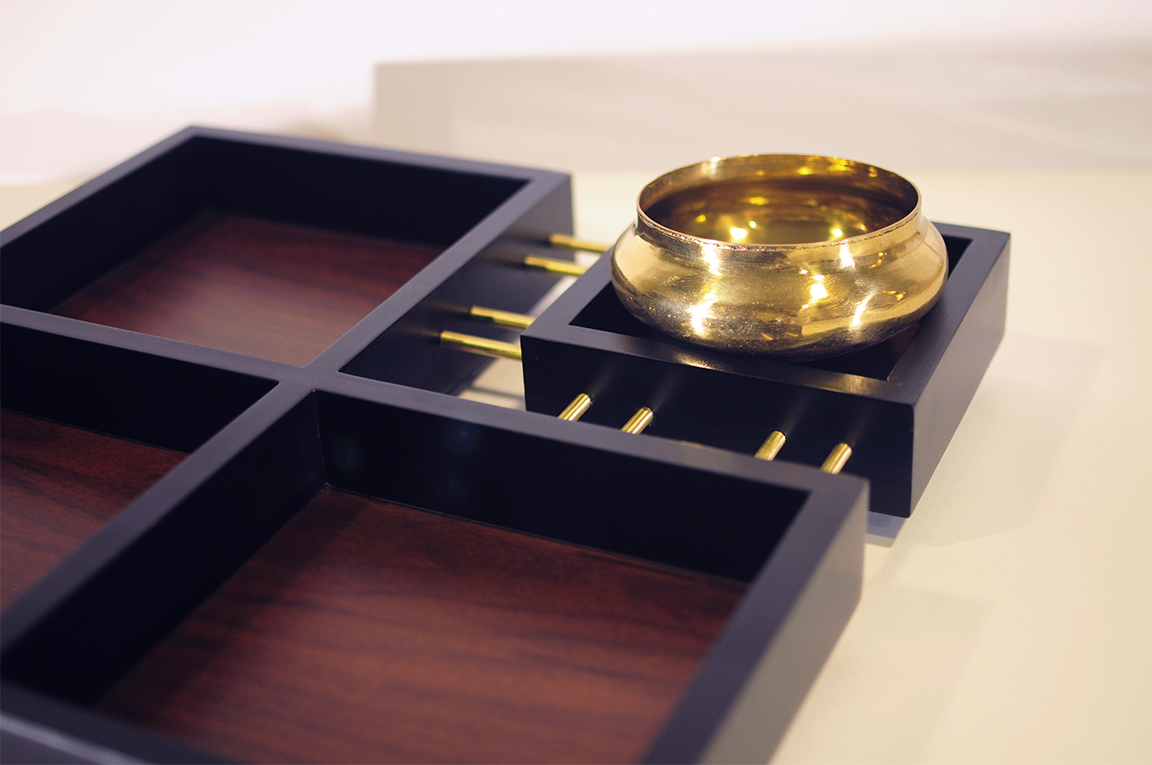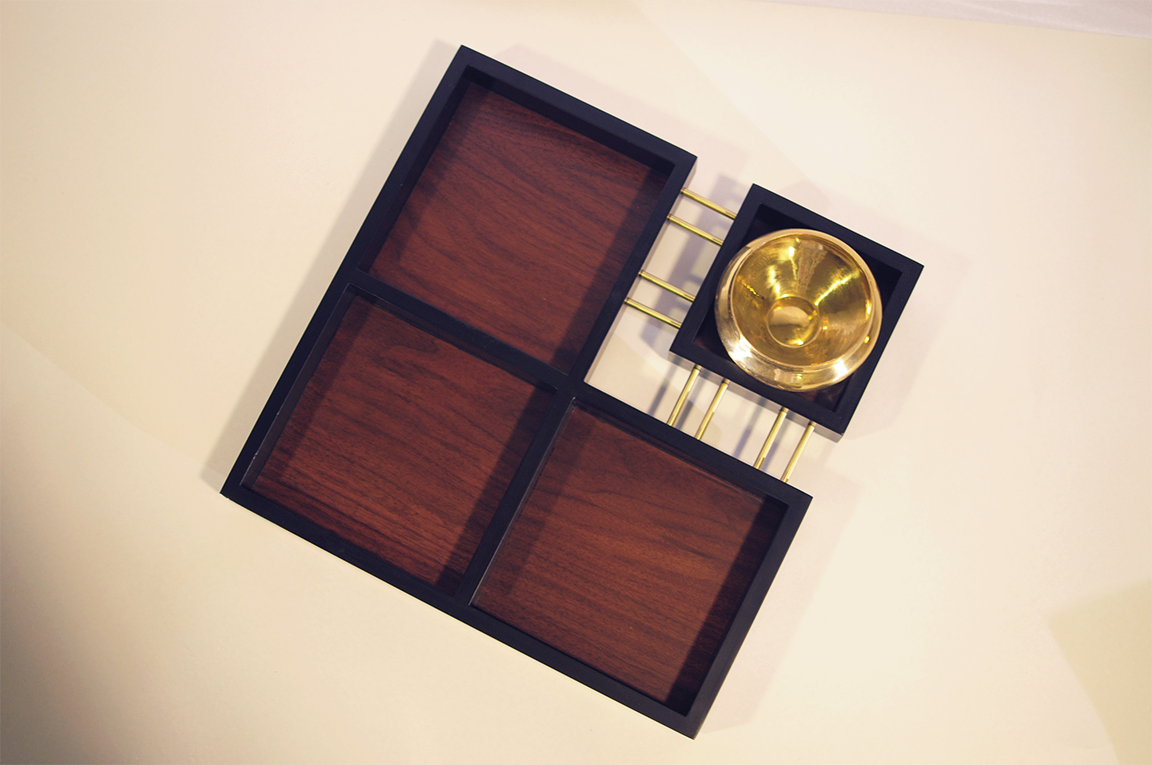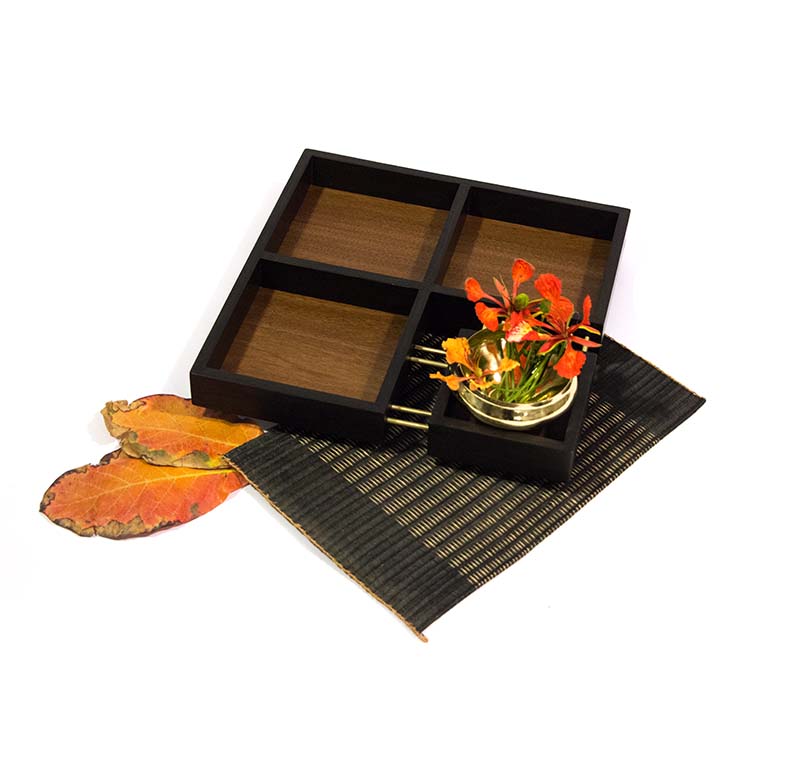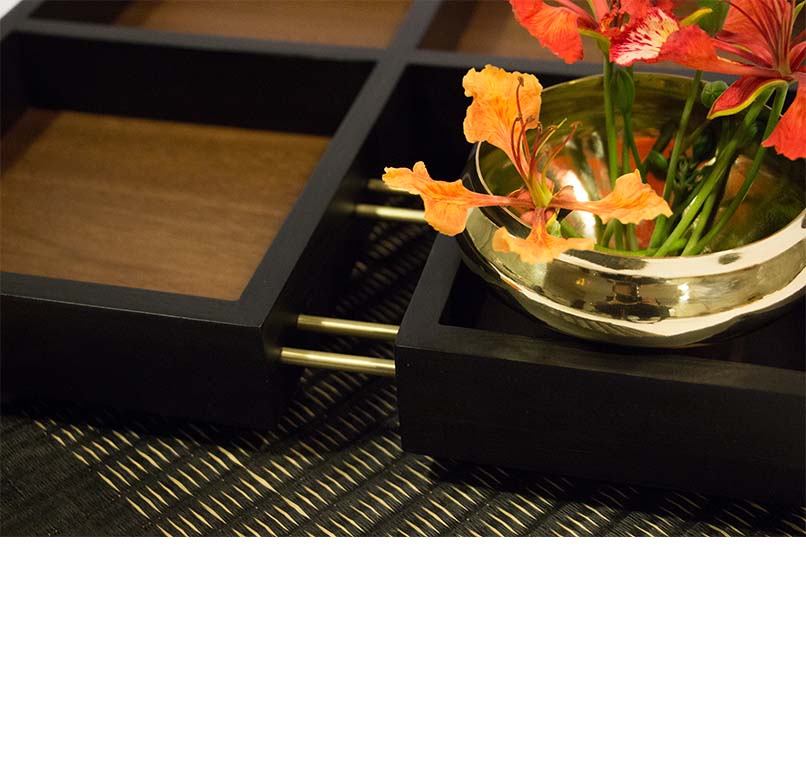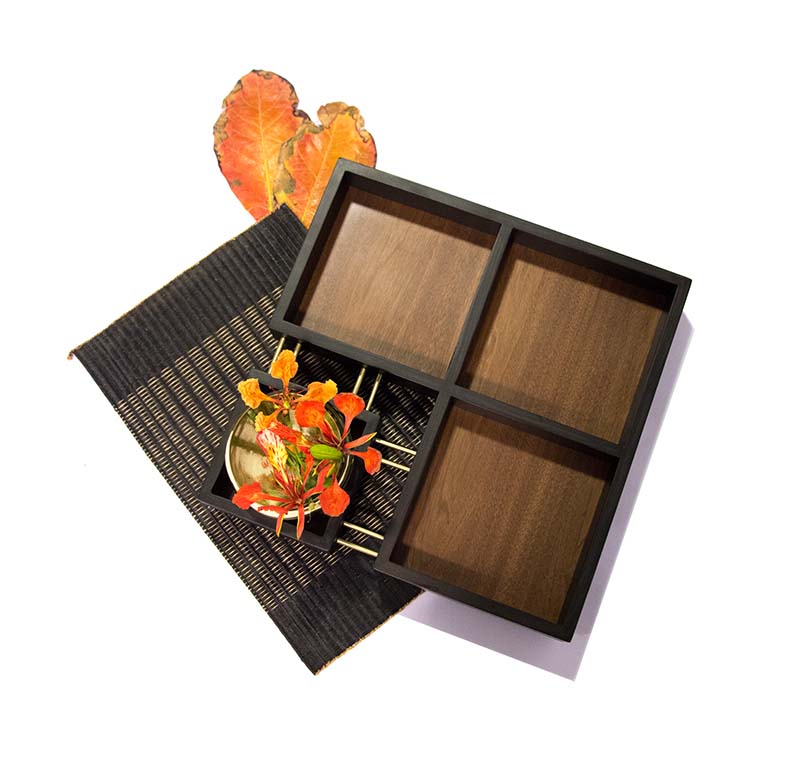 Peetal ka Piyala - Chip n Dip
A removable brass bowl perches on this chip n dip platter where the 3 square containers are perfect for savouries or nuts. Float flowers or candles in the brass bowl for a visual treat or use it to serve a dip.
Care: 
Clean with a soft damp cloth. Use Clear Furniture Polish occasionally to maintain the wood's natural finish.
A water-based coating makes the surface resistant to scratches, abrasions and chemical agents making this tray easy to maintain.
When serving oily food on the platter do use a Doily or wax paper.
The bowl may be washed with a light detergent. dry immediately.
Felt pads at the bottom keep all surfaces scratch-free.
Material:
Kale Wood
Brass Rods
Ply wood
Brass bowl (removable)
Felt pads
Size:
Length 17'' , Width 17'' , Height 2''
Price:
9,680 + 18% Sales Tax = PKR 11,422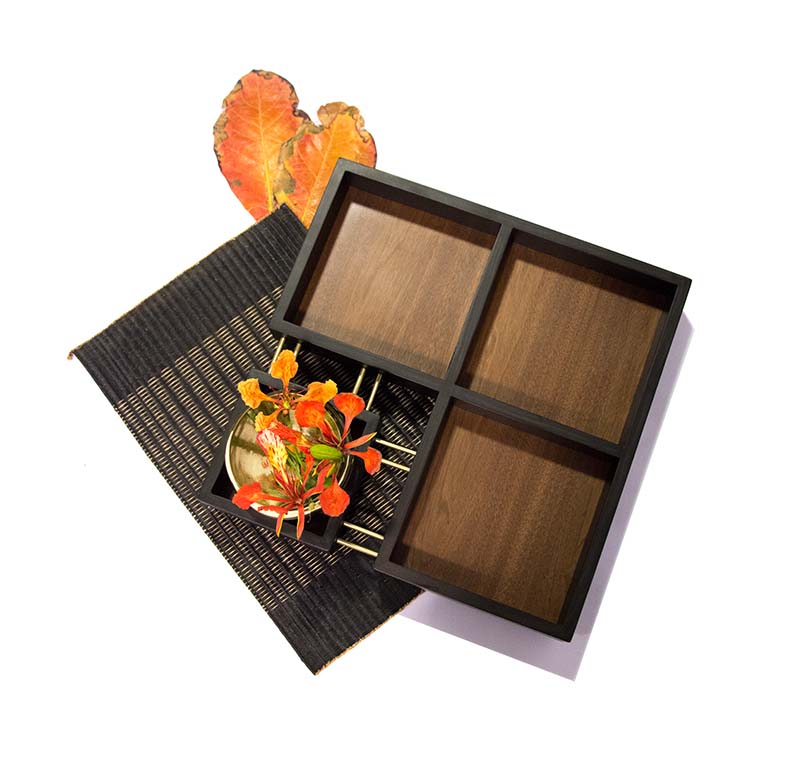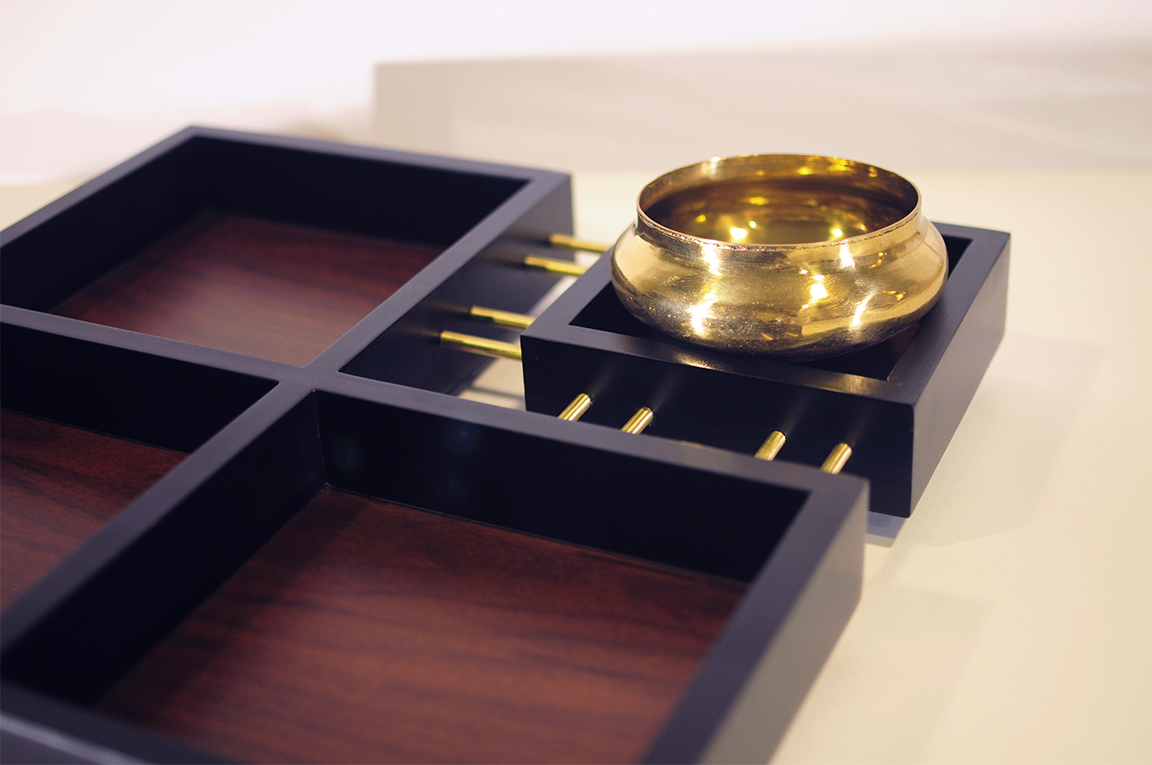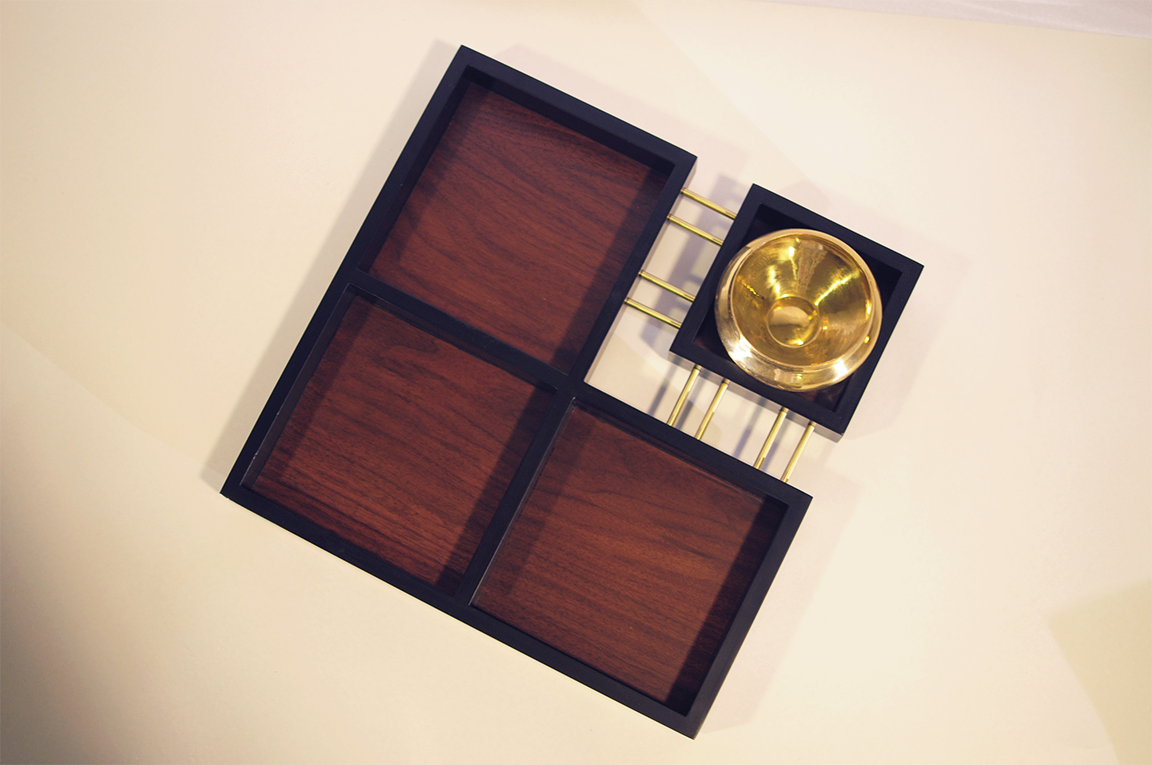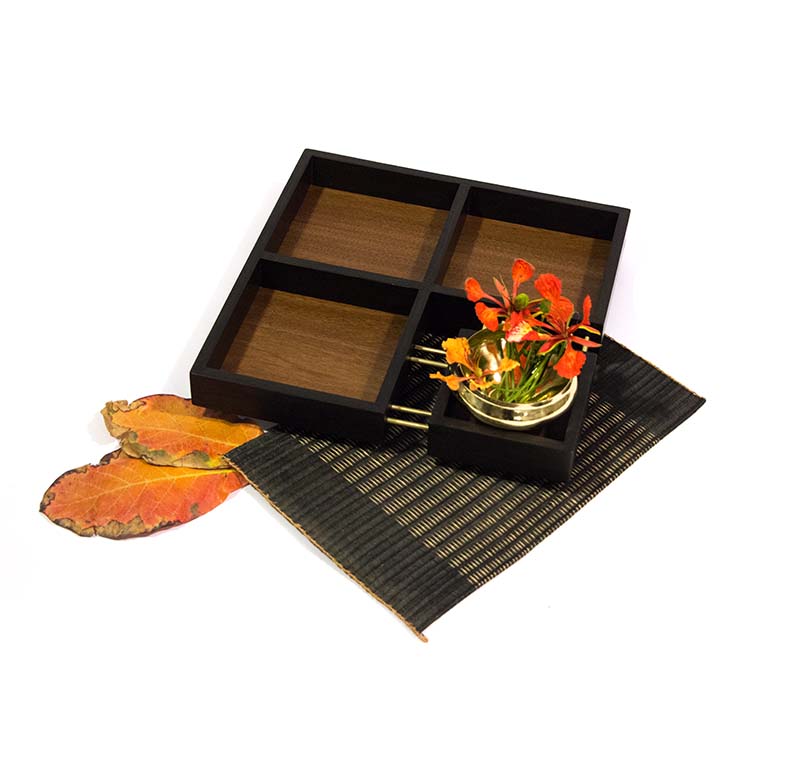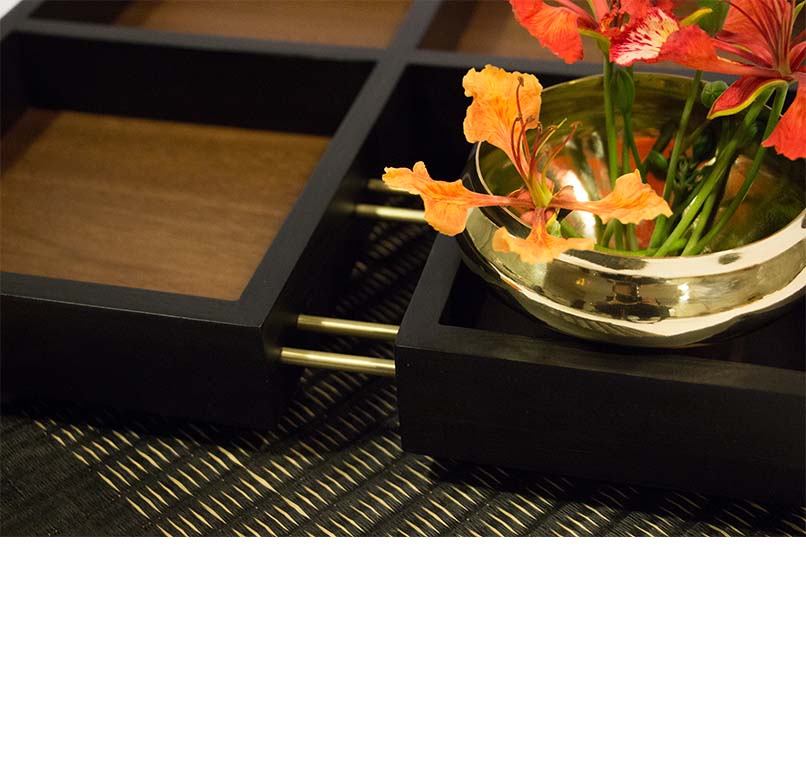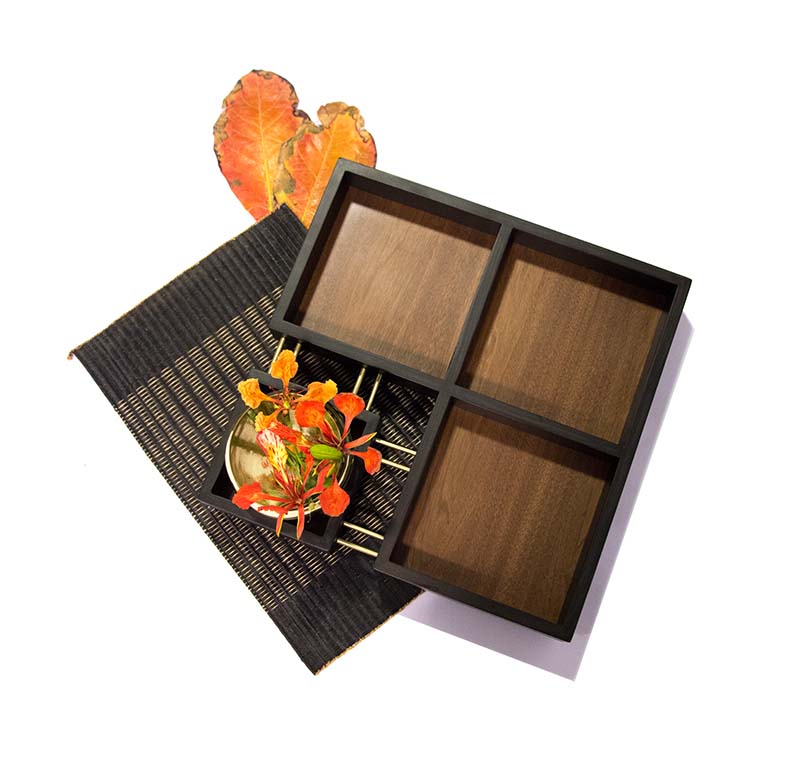 Price is subject to change
Price is subject to change