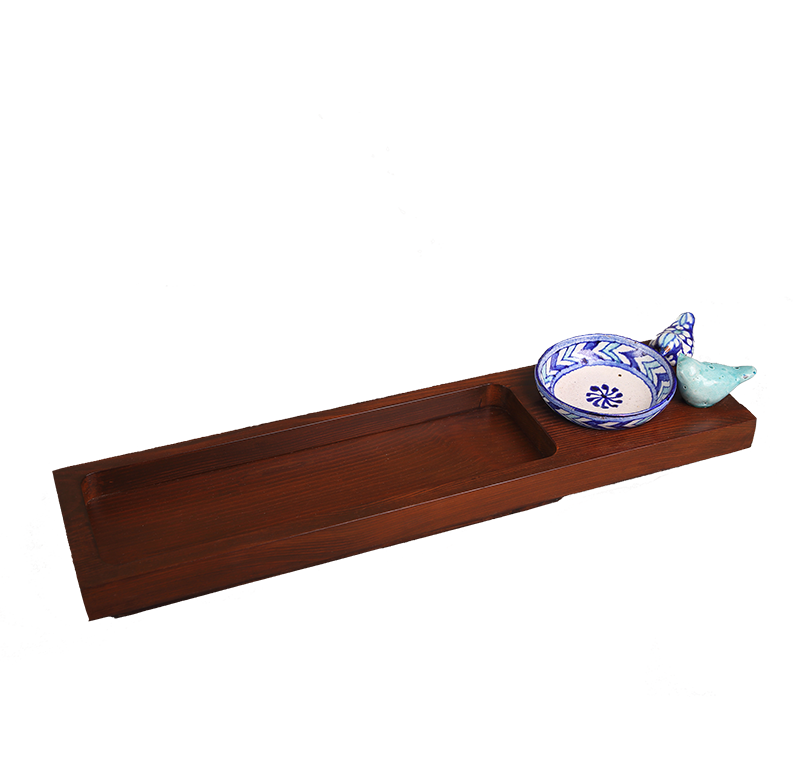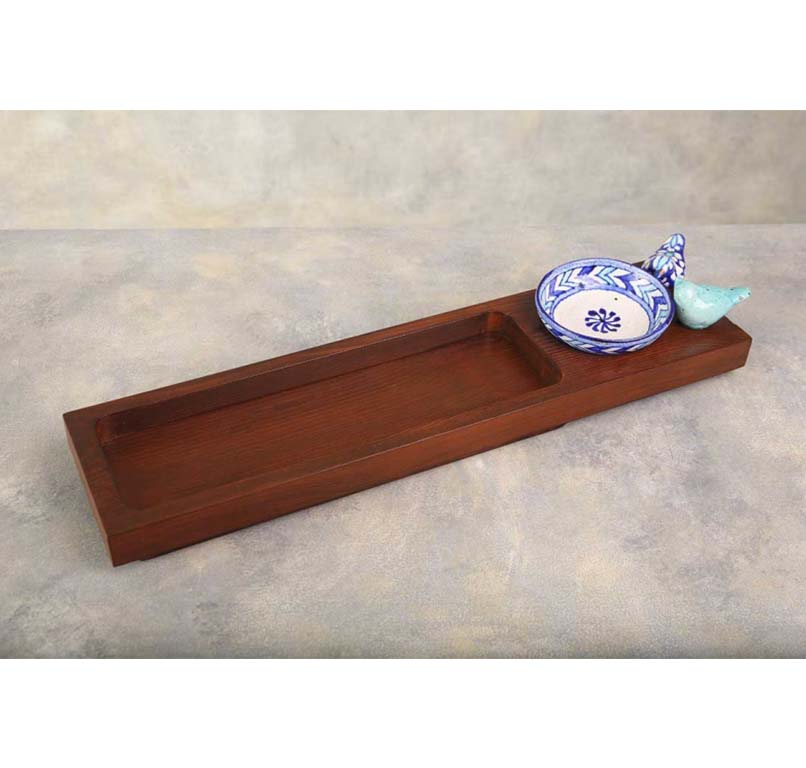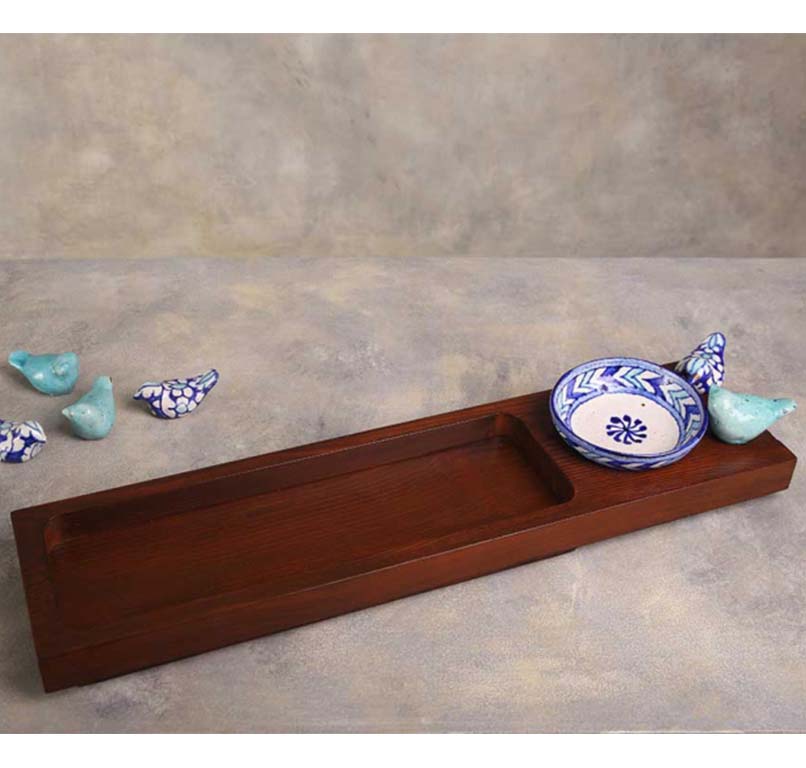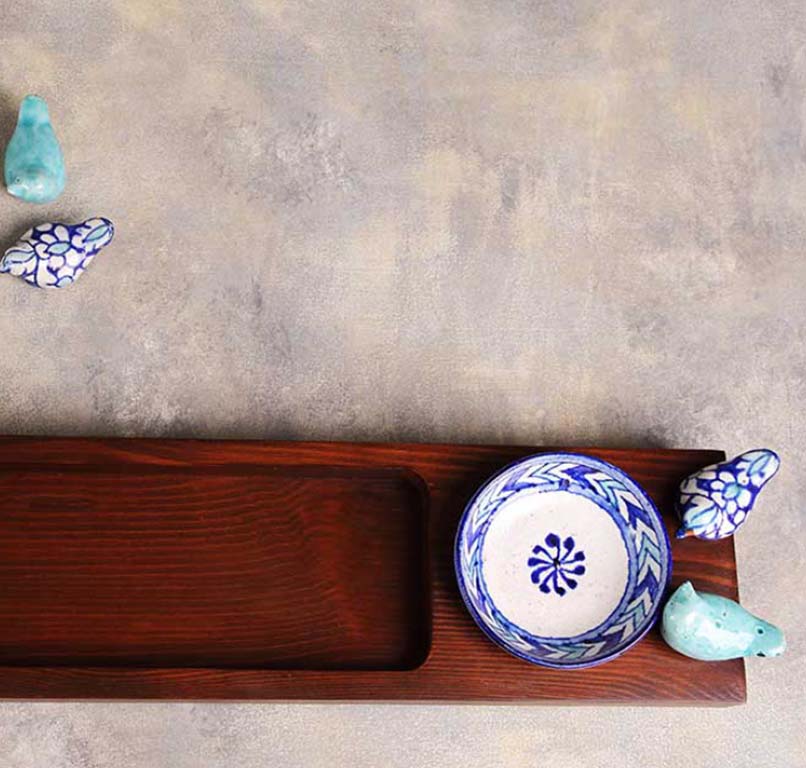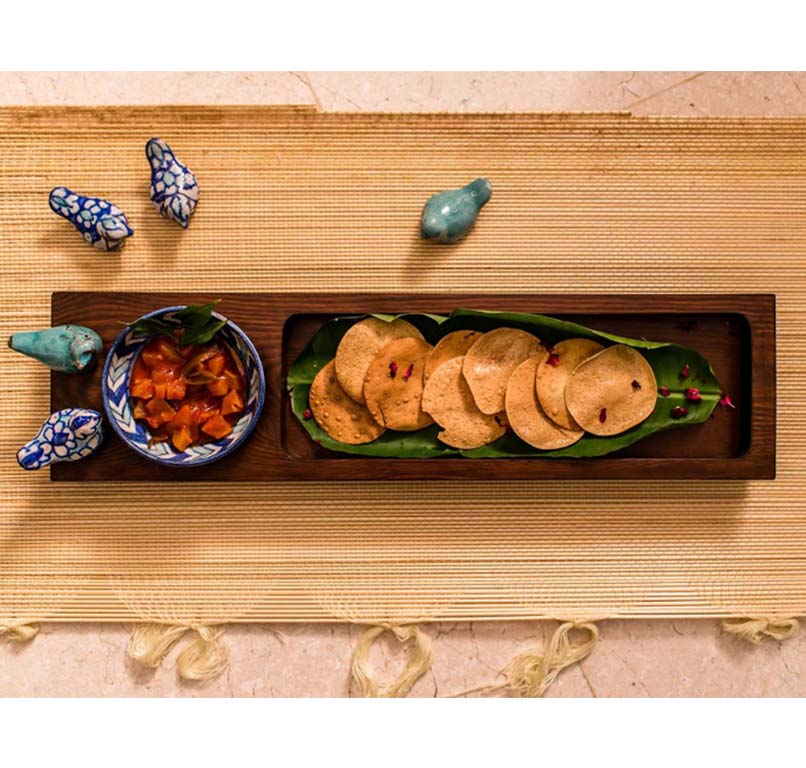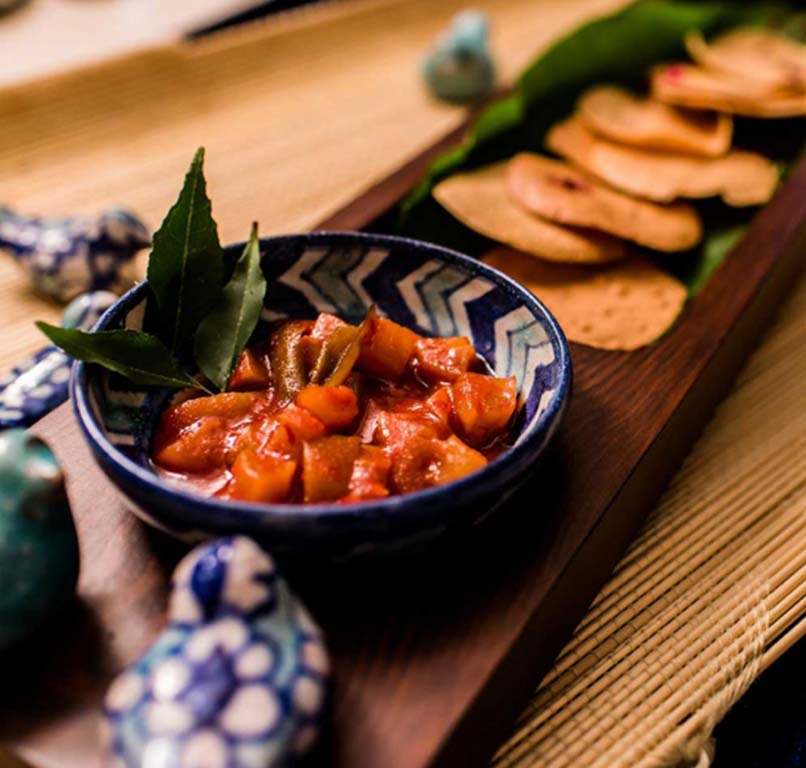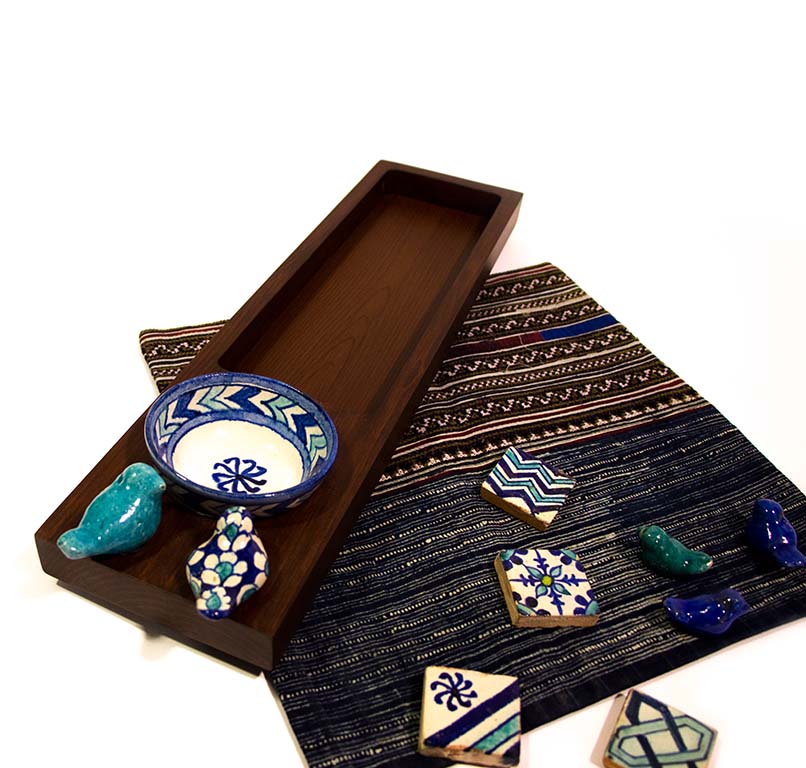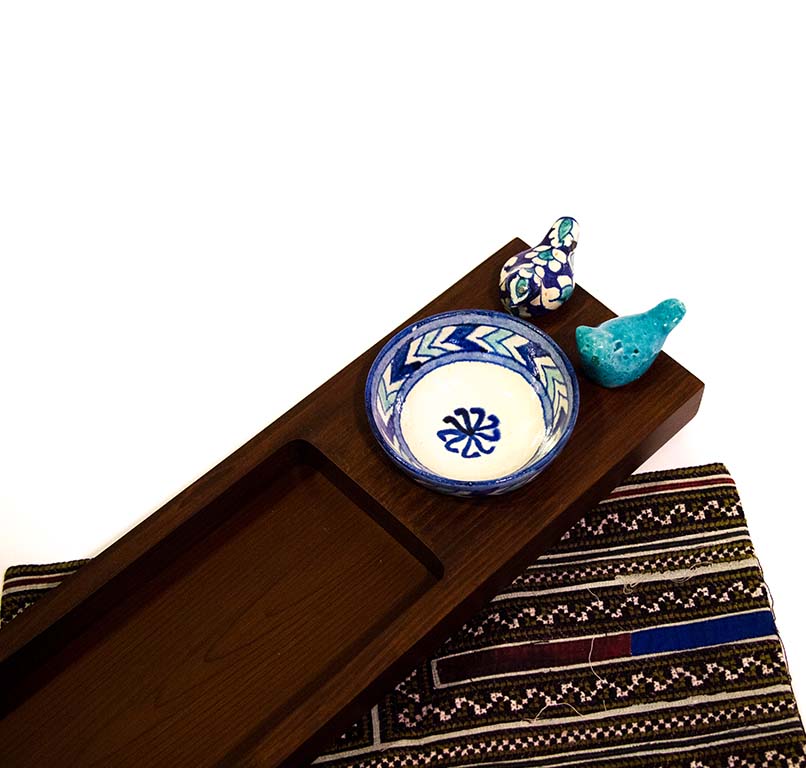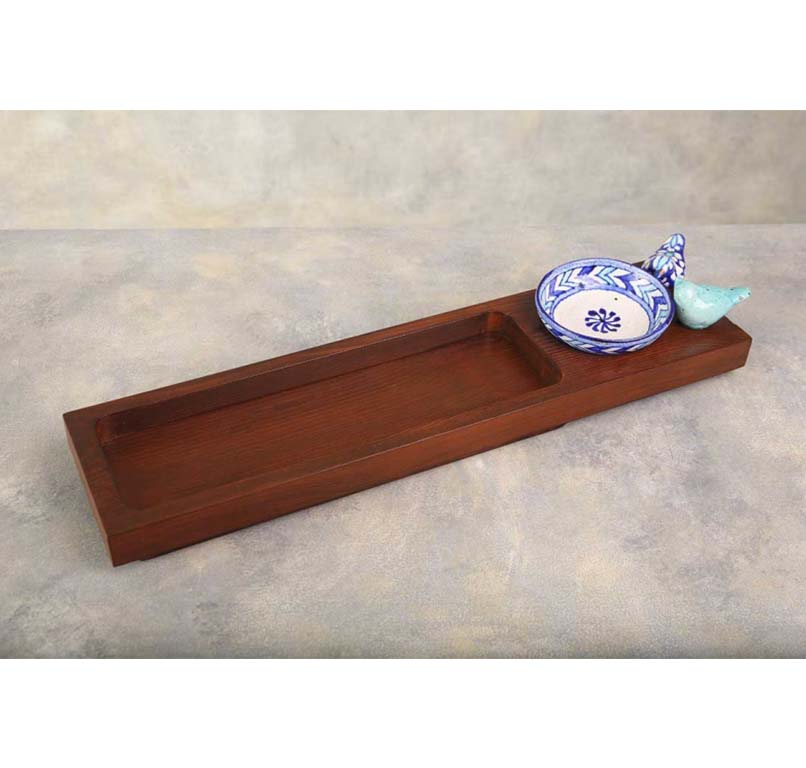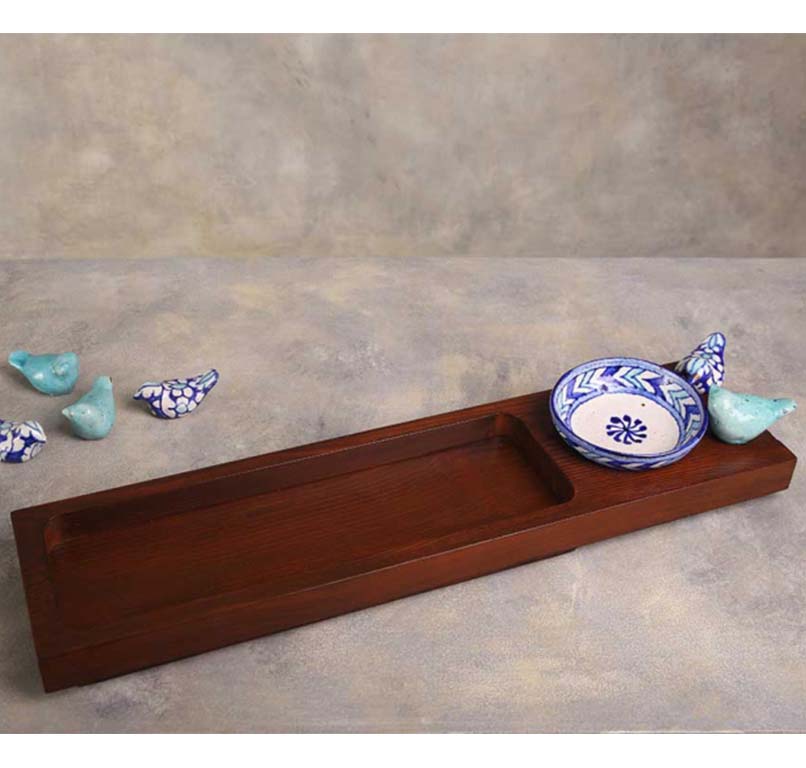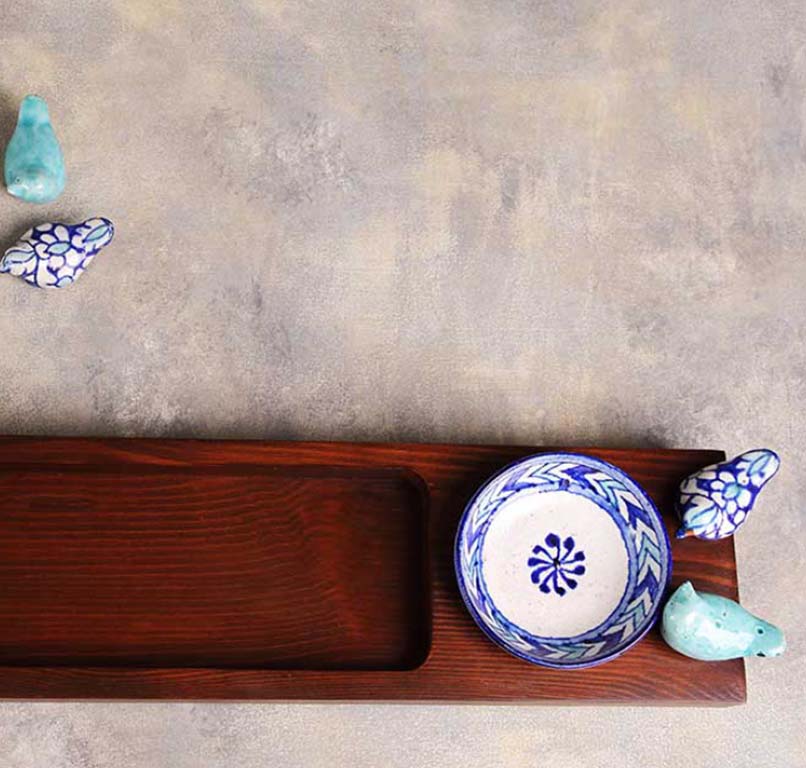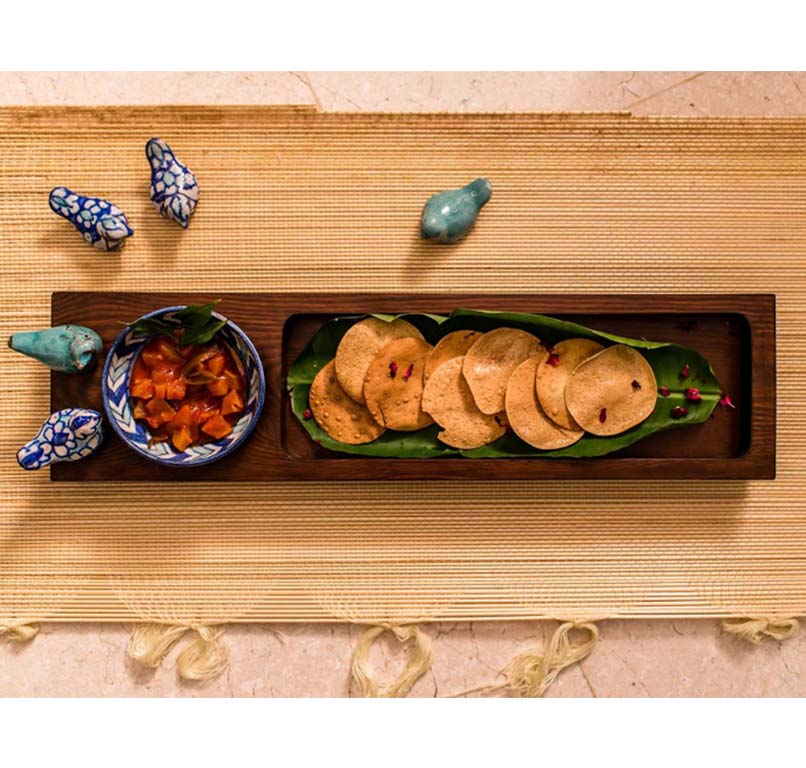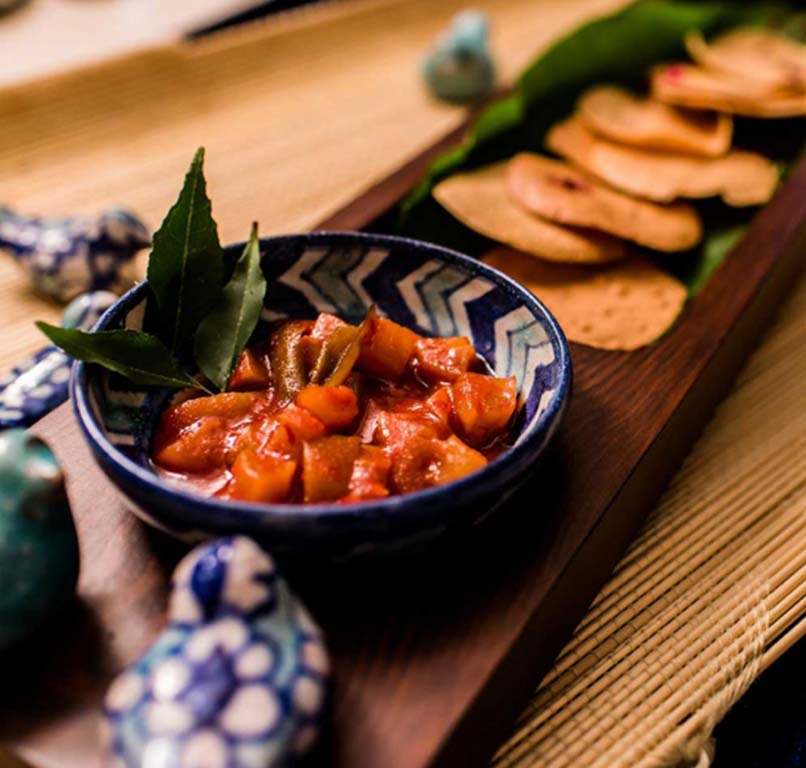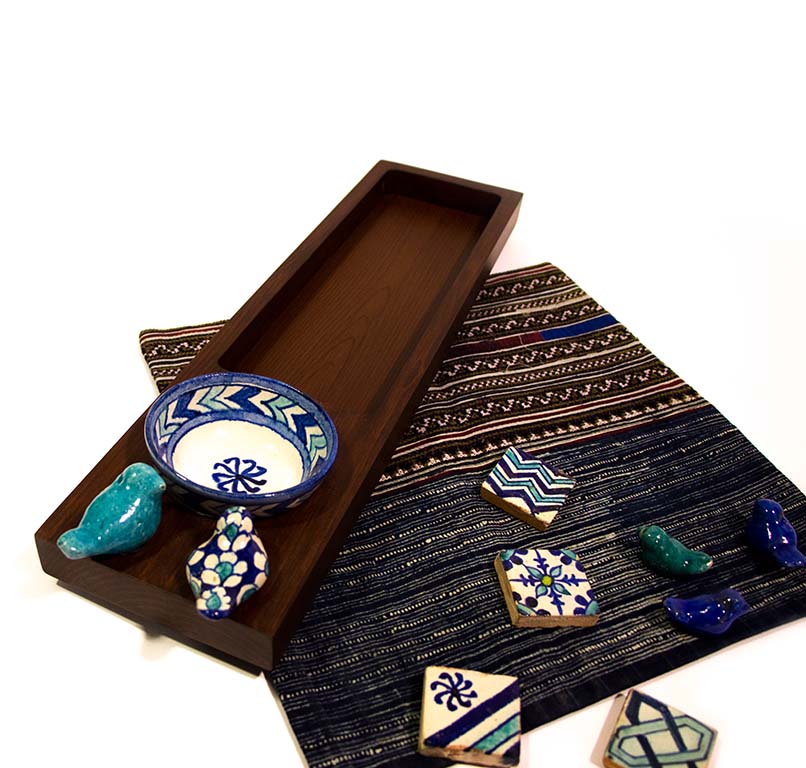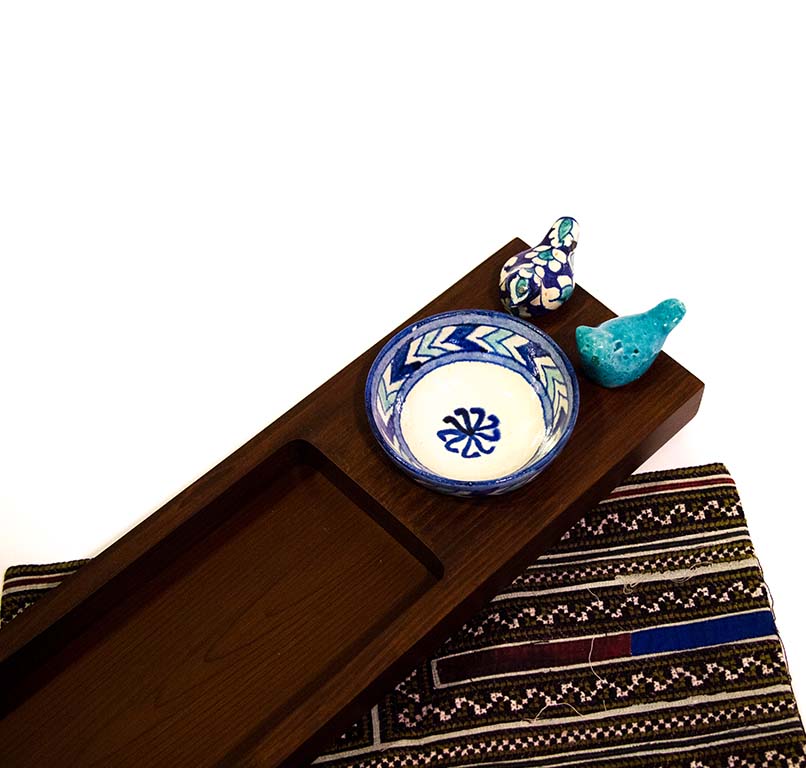 Piyasi Chirya - Chip n Dip
Celebrating Pakistani craftsmen, the birds and the bowl in indigenous designs from Hala in the province of Sindh, perch beautifully on this chip and dip platter. The hand-made bowl is perfect for sauces and chutney and can be removed easily to be washed. Up your style quotient and promote Pakistani artisans with this beautiful chip and dip platter.
Care

Clean with a soft damp cloth. Use Clear Furniture Polish occasionally to maintain the wood's natural finish.
The bowl is washable with a light detergent.
Felt pads at the bottom keep all surfaces scratch free.
Material:
Kale Wood
Ceramic bowl (removable)
Ceramic Bird ( Small )
Felt pads
Size:
Length 23'' , Width 5.75'' , Height 3''
Price:
5,500 + 18% Sales Tax = PKR 6,490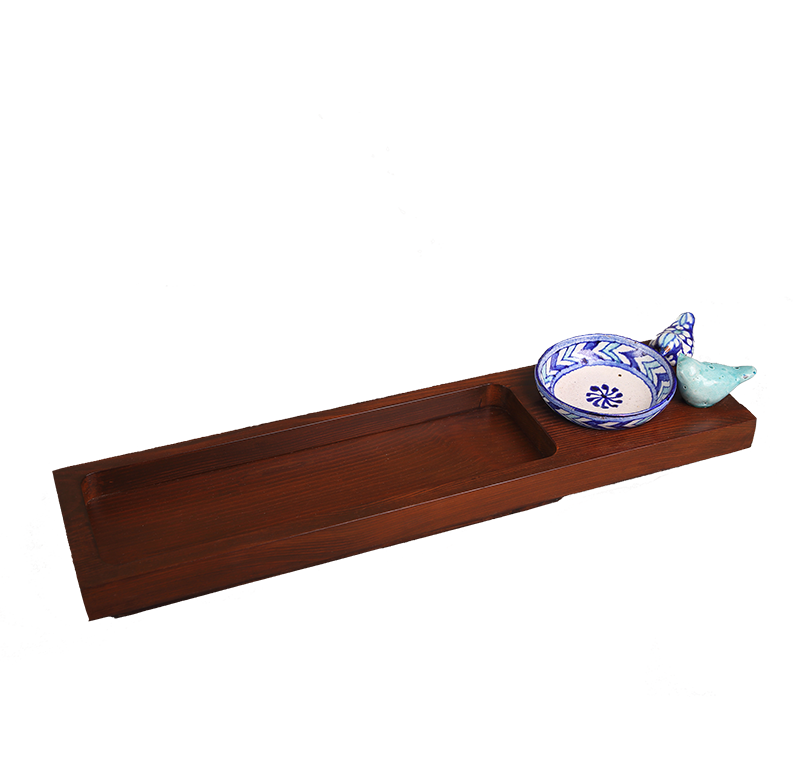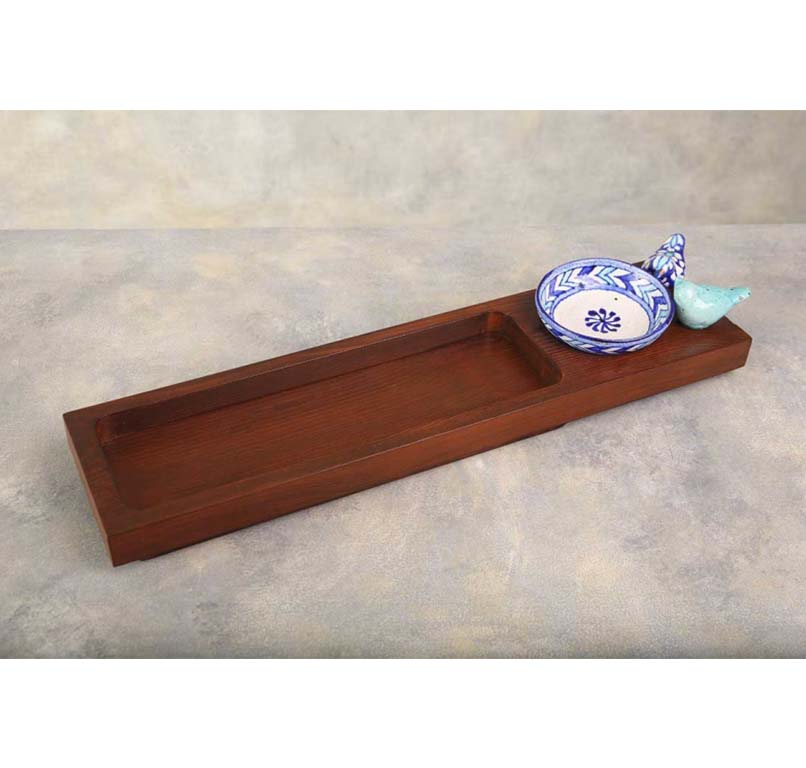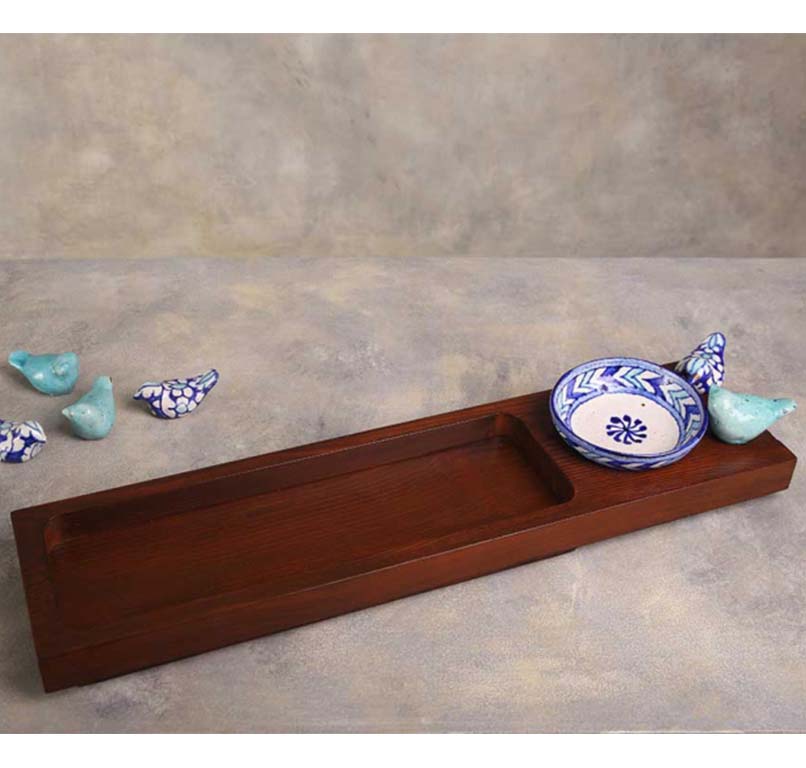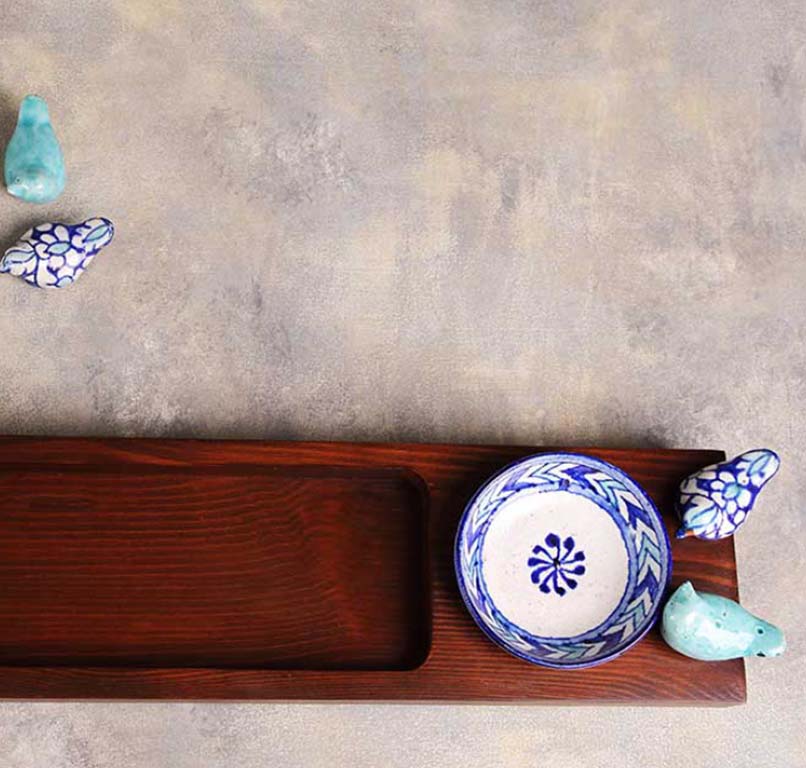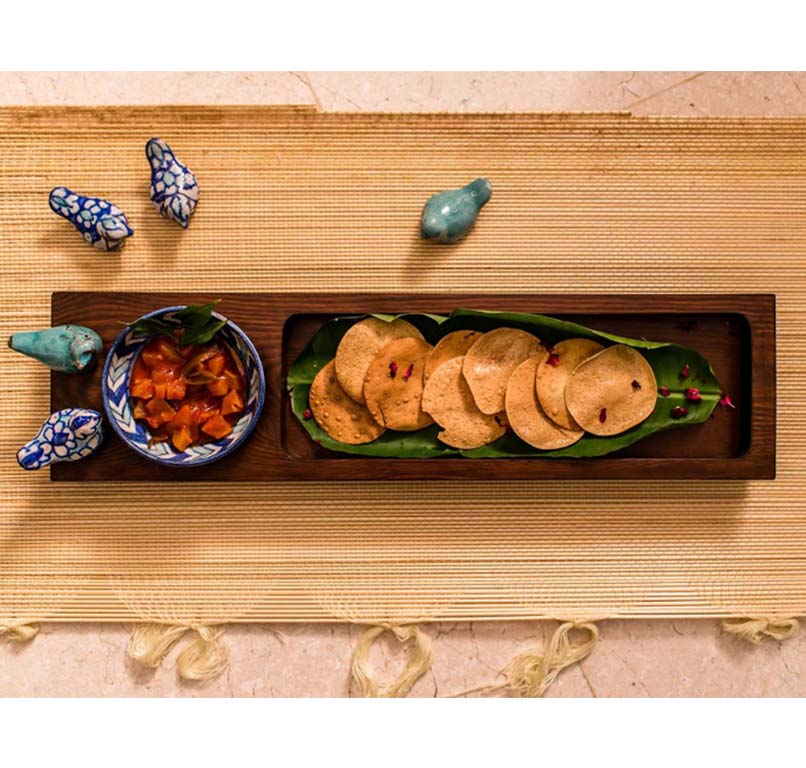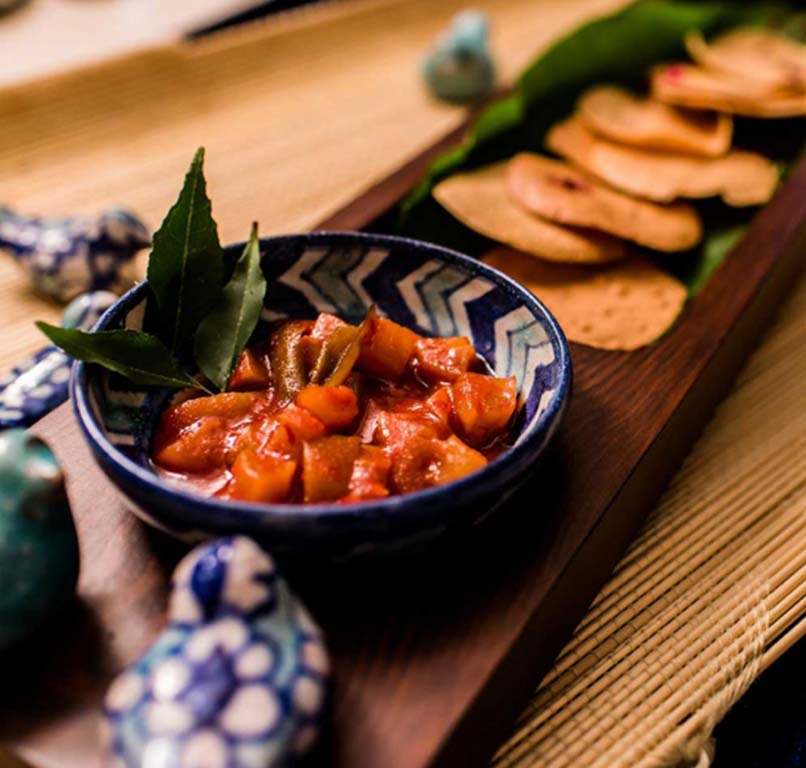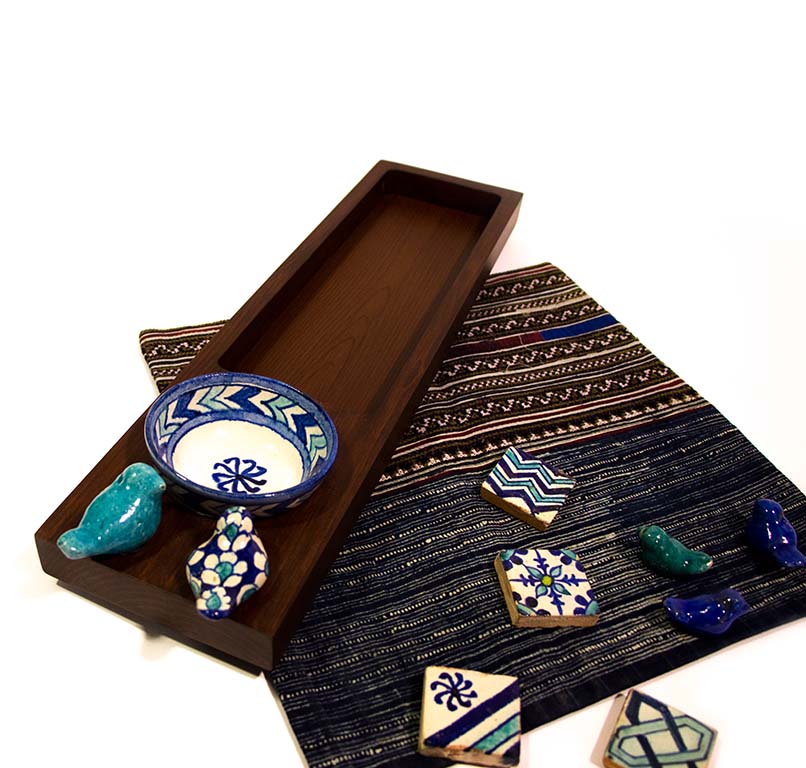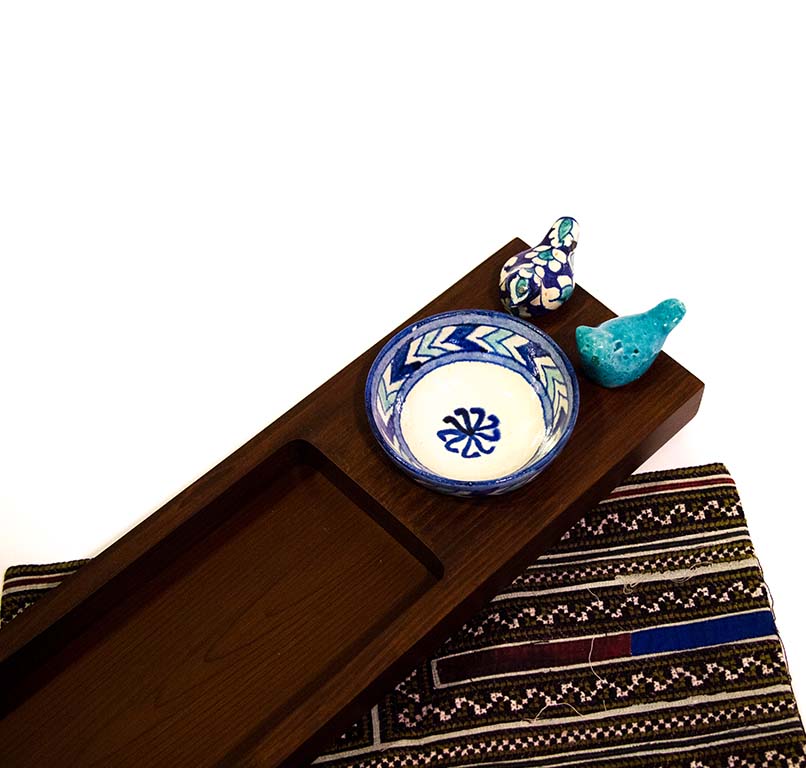 Price is subject to change
Price is subject to change