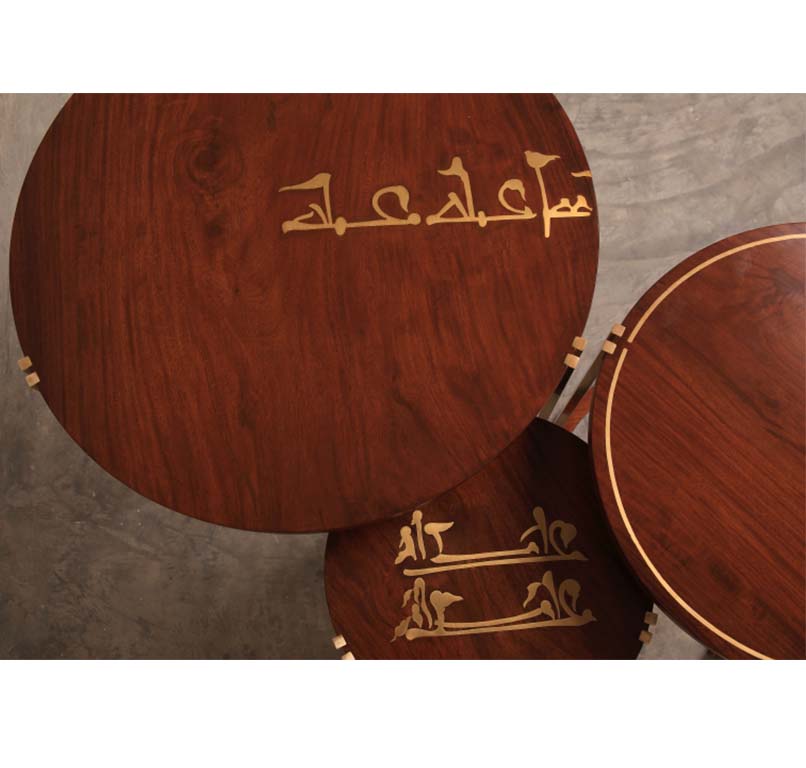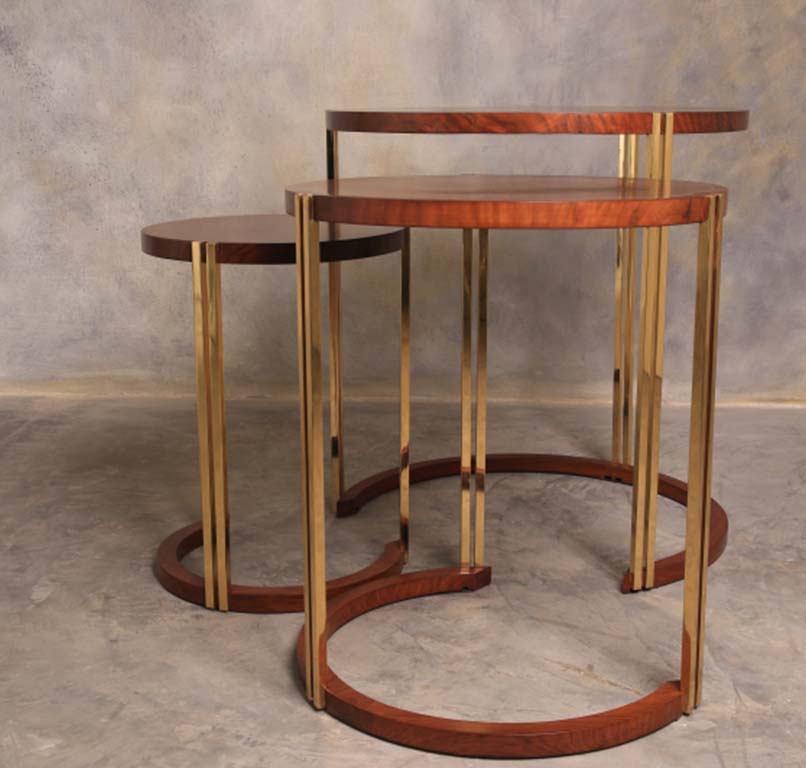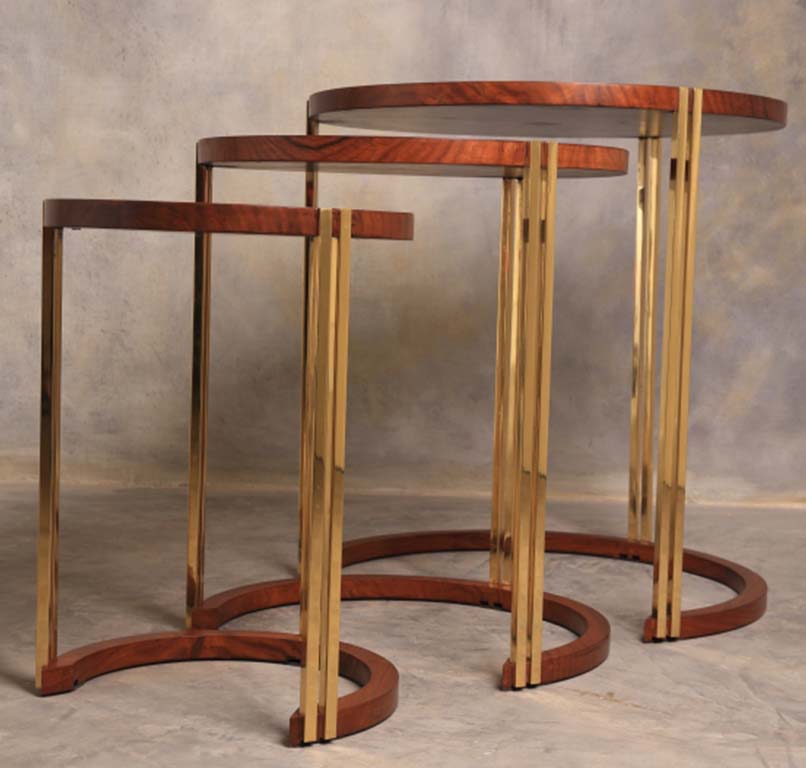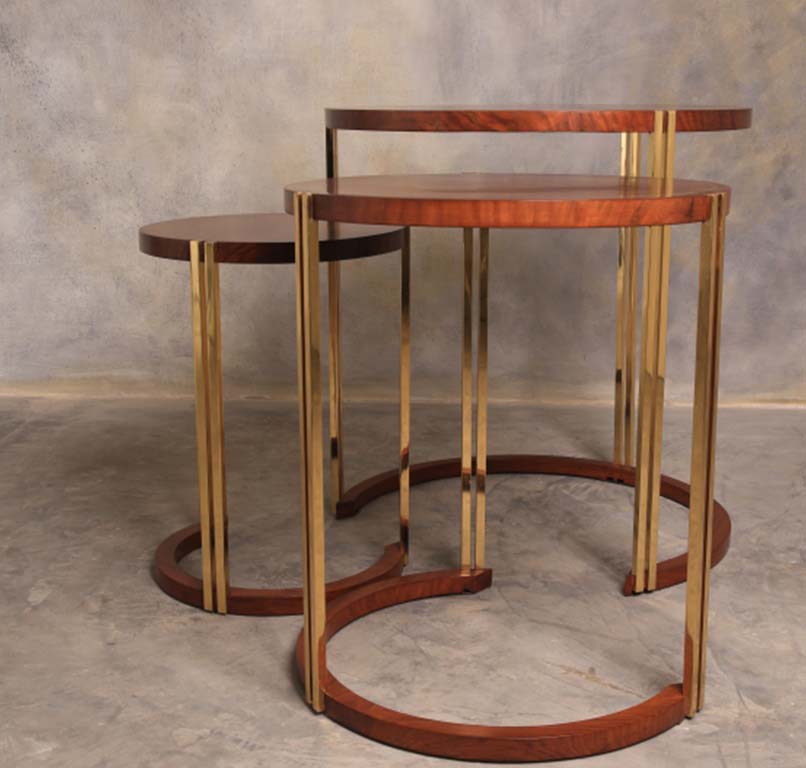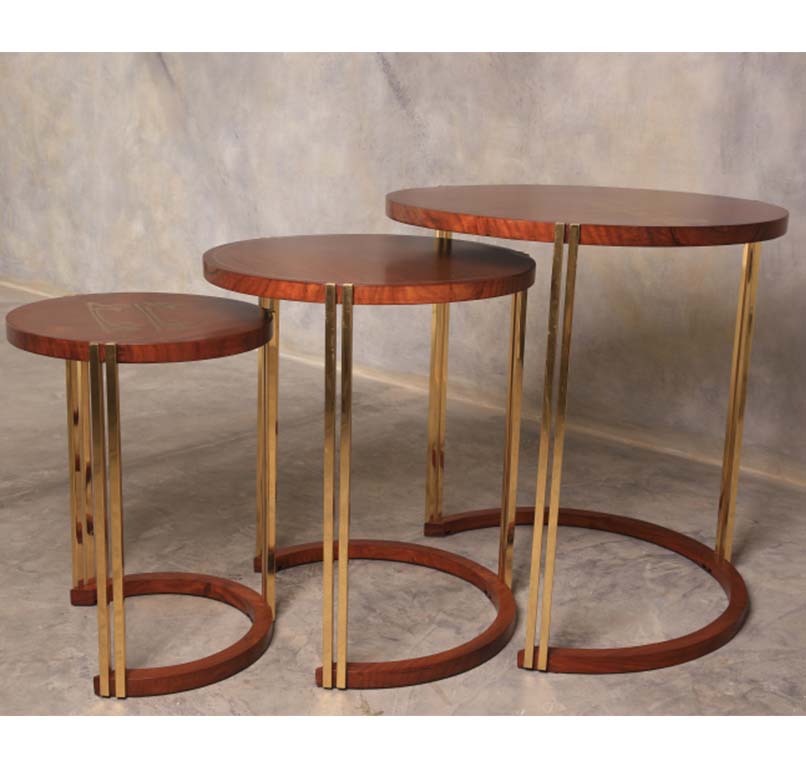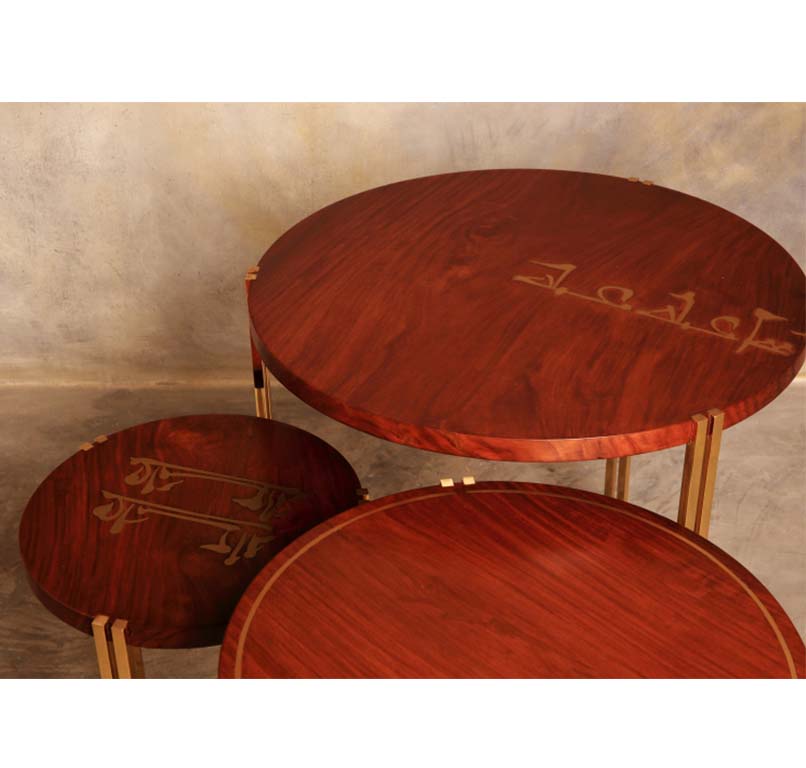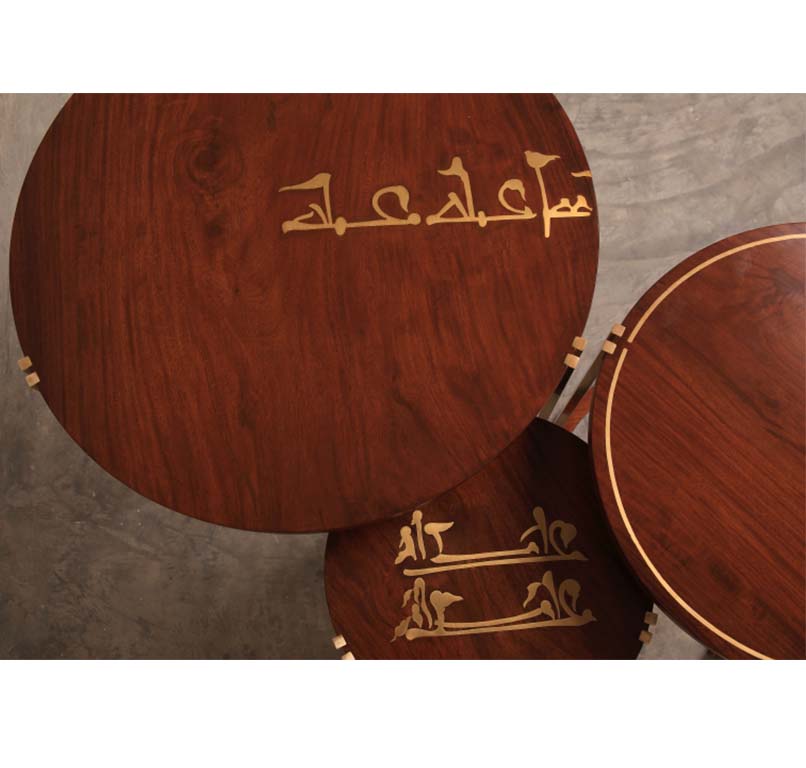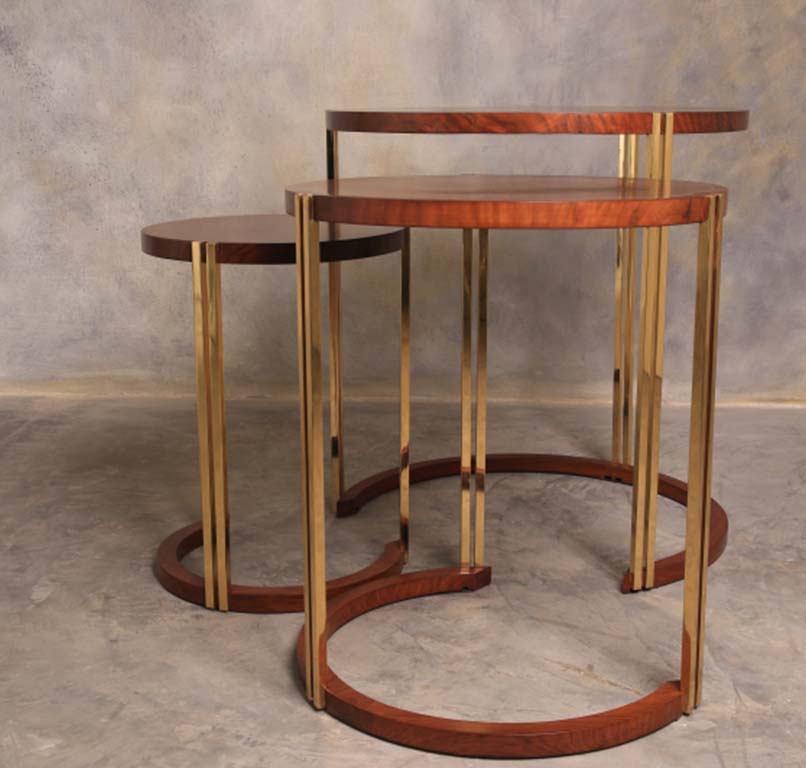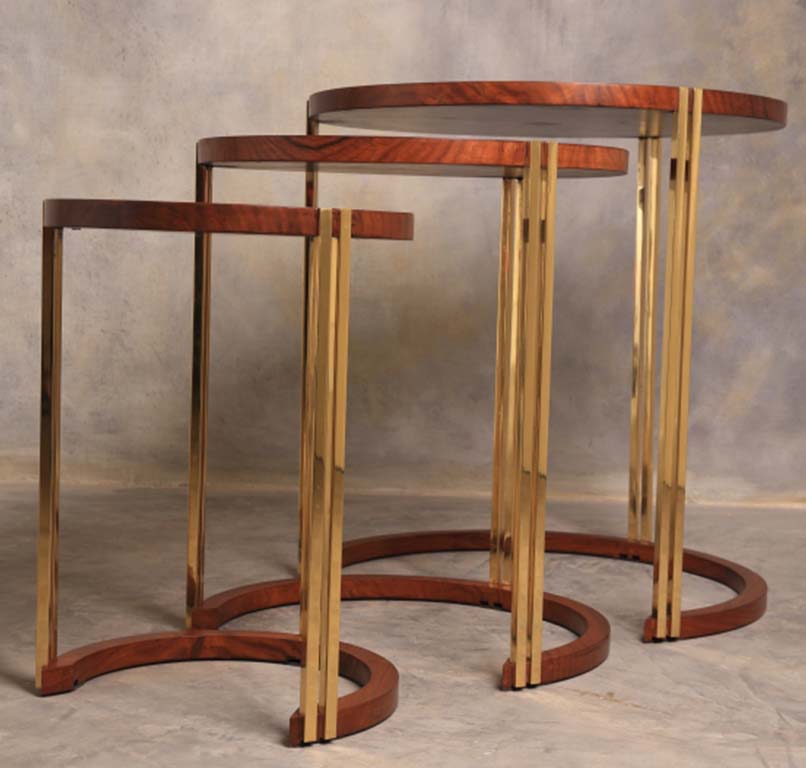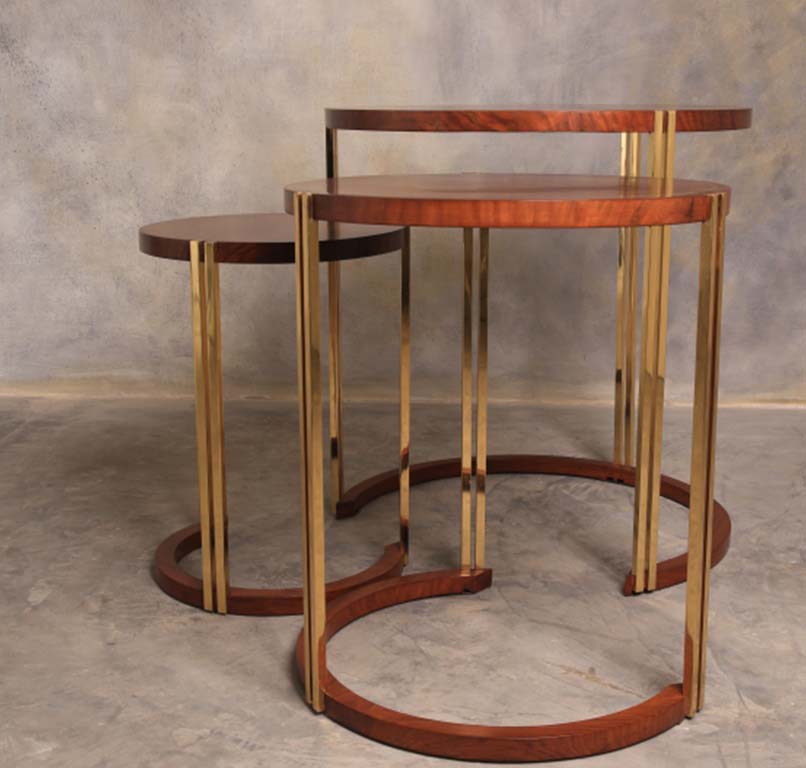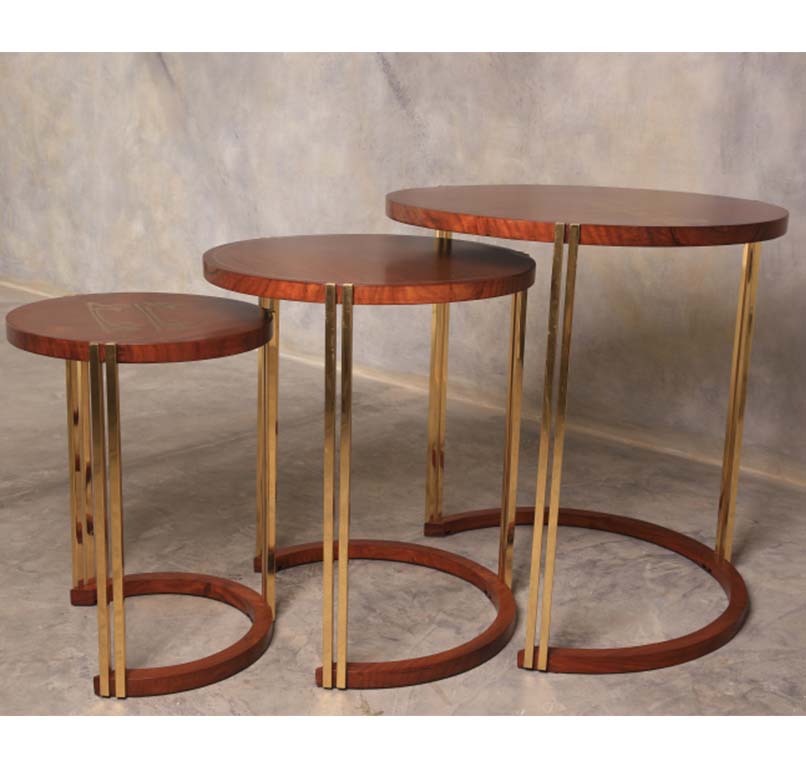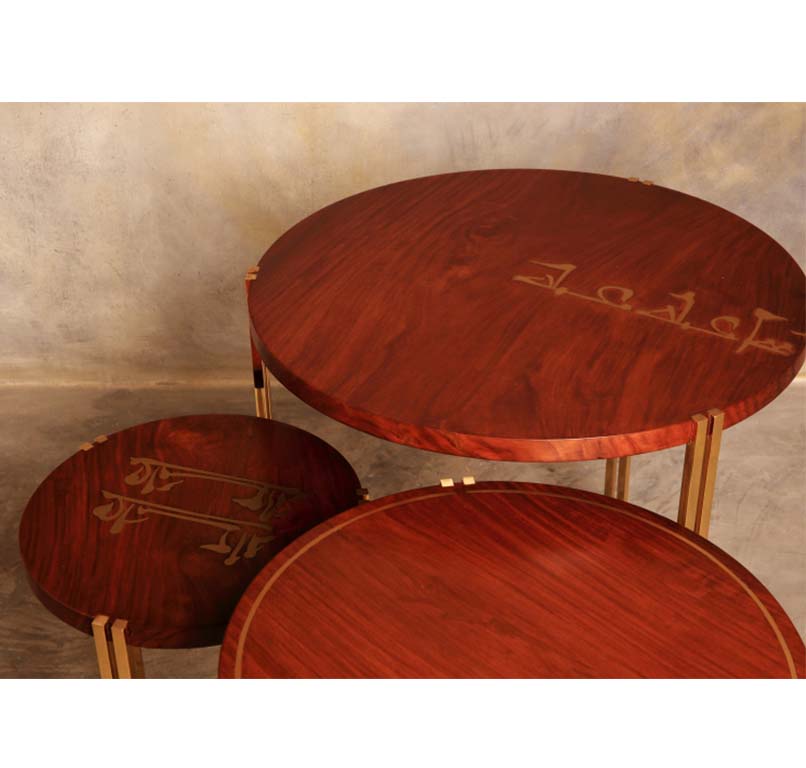 Blessings - Nest of 3 tables
The Decorative use of calligraphy has been the most distinctive element in Islamic art. On Domestic pottery from the 9th and 10th centuries the inscriptions are usually blessings. Here, we have used the technique of Brass inlay to recreate the designs from  antique pottery pieces. The calligraphy is first traced on brass sheets and then carefully cut out. These are then inserted into depressions carved out into the surface of the wood and finally sanded down to result in the exquisite finish.
This gorgeous set of tables is an interesting conversation piece; light enough to be moved around a room whilst entertaining.
*White tin glazed ceramic bowl with design paintedin cobaltblue.Iraq, 9th-10thcenturies. Private Collection.
**Tin glazed and Stained ceramic bowl. This is one of the first examples to incorporate calligraphy as the main element of decoration where the word "Ghitba" (happiness) is repeated in the center. Iraq, 9th century. Metropolitan Museum of Art, New York. (63.159.4)
Care
Clean with a soft damp cloth. Use Clear Furniture Polish occasionally to maintain the wood's natural finish. Felt pads at the bottom keep all surfaces scratch free.
Material:
Sheesham Wood
Brass inlay
Brass-coated Stainless Steel
Size:
Length L: 23.5, M: 19, S: 14'' , Width L: 23.5, M: 19, S: 14'' , Height L: 25, M: 22, S: 19''
Price:
125,000 + 18% Sales Tax = PKR 147,500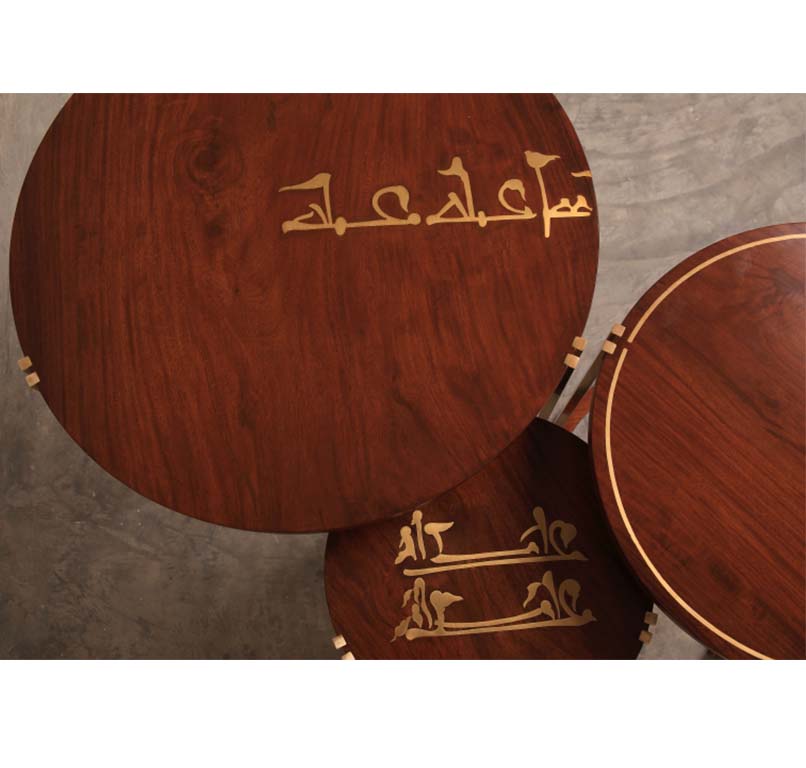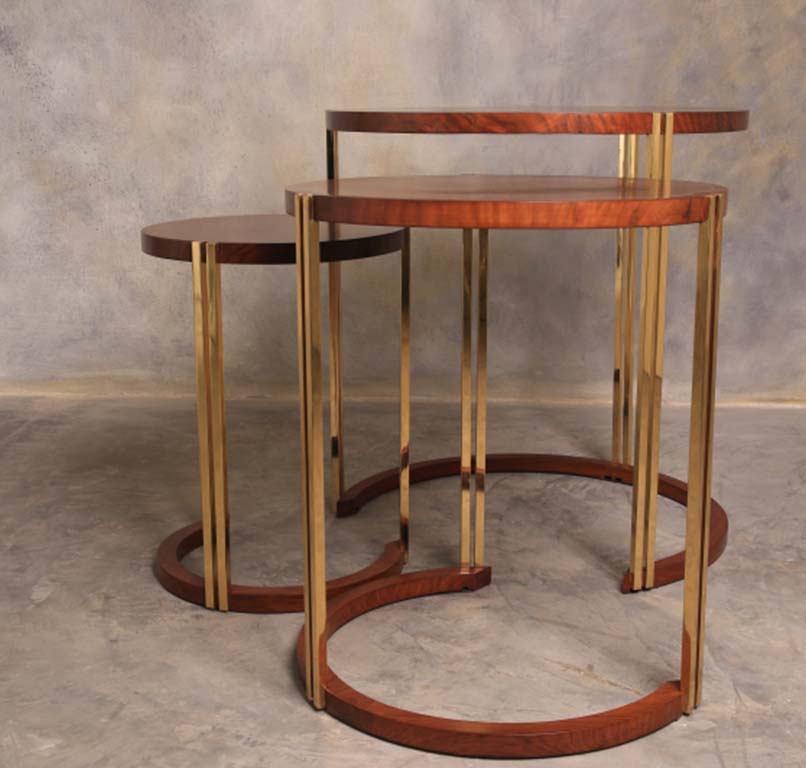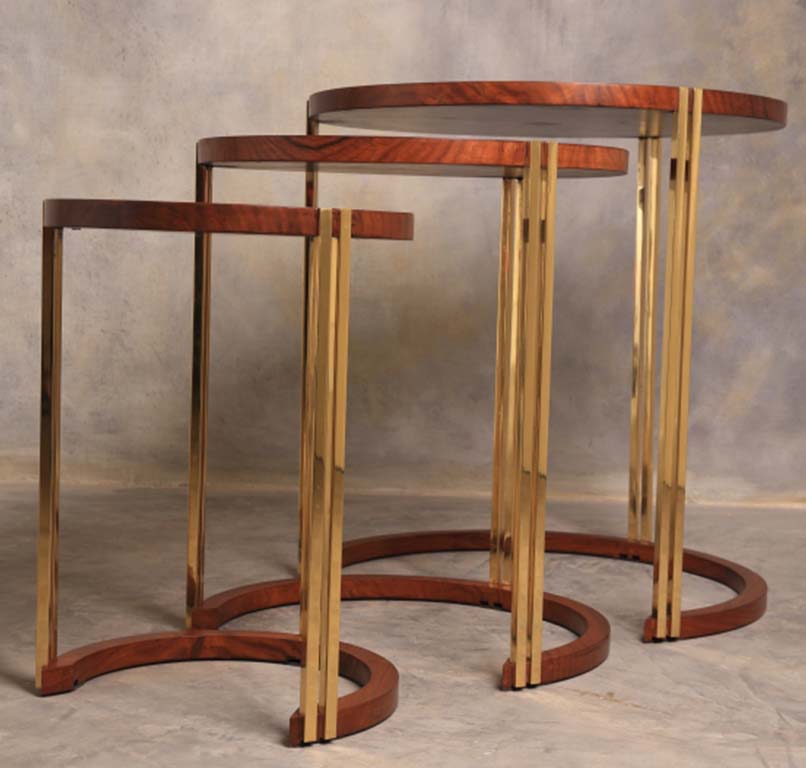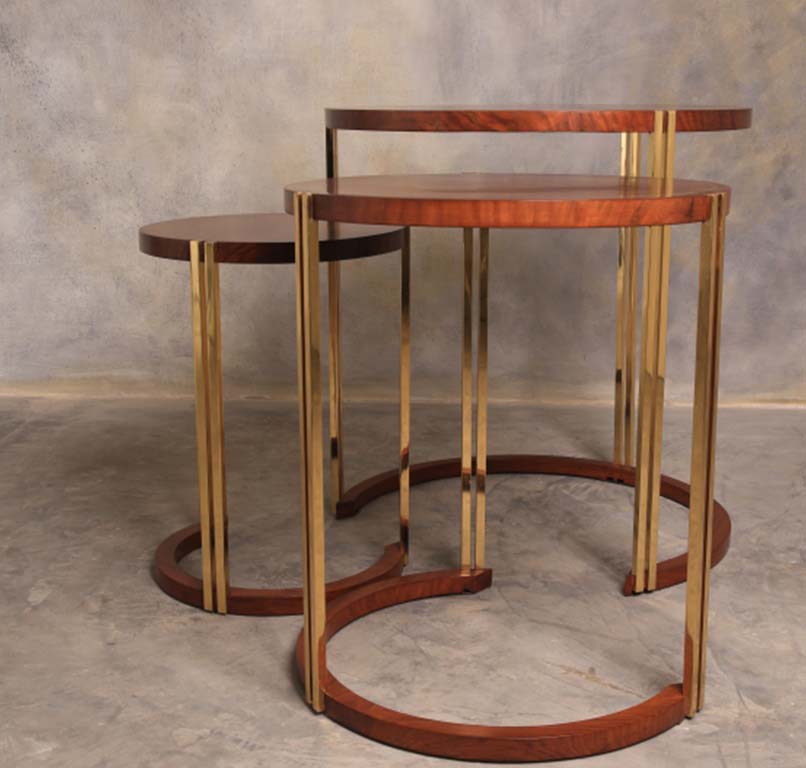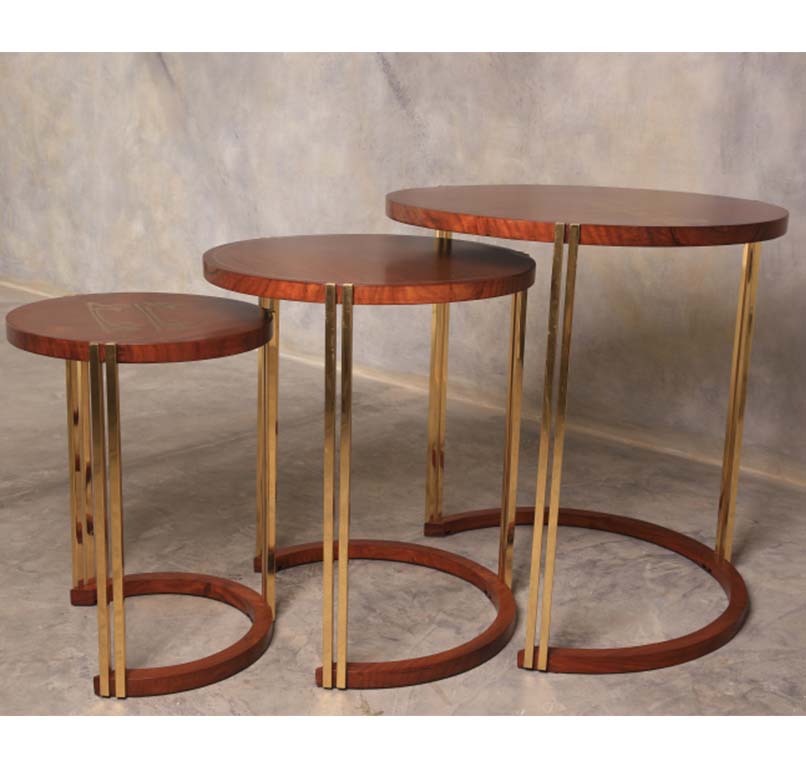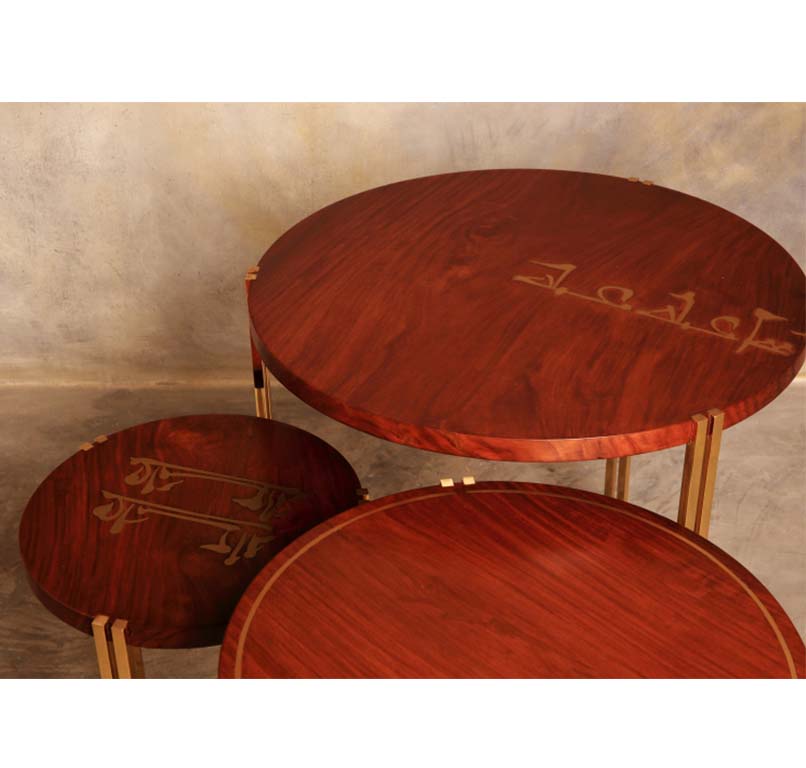 Price is subject to change
Price is subject to change