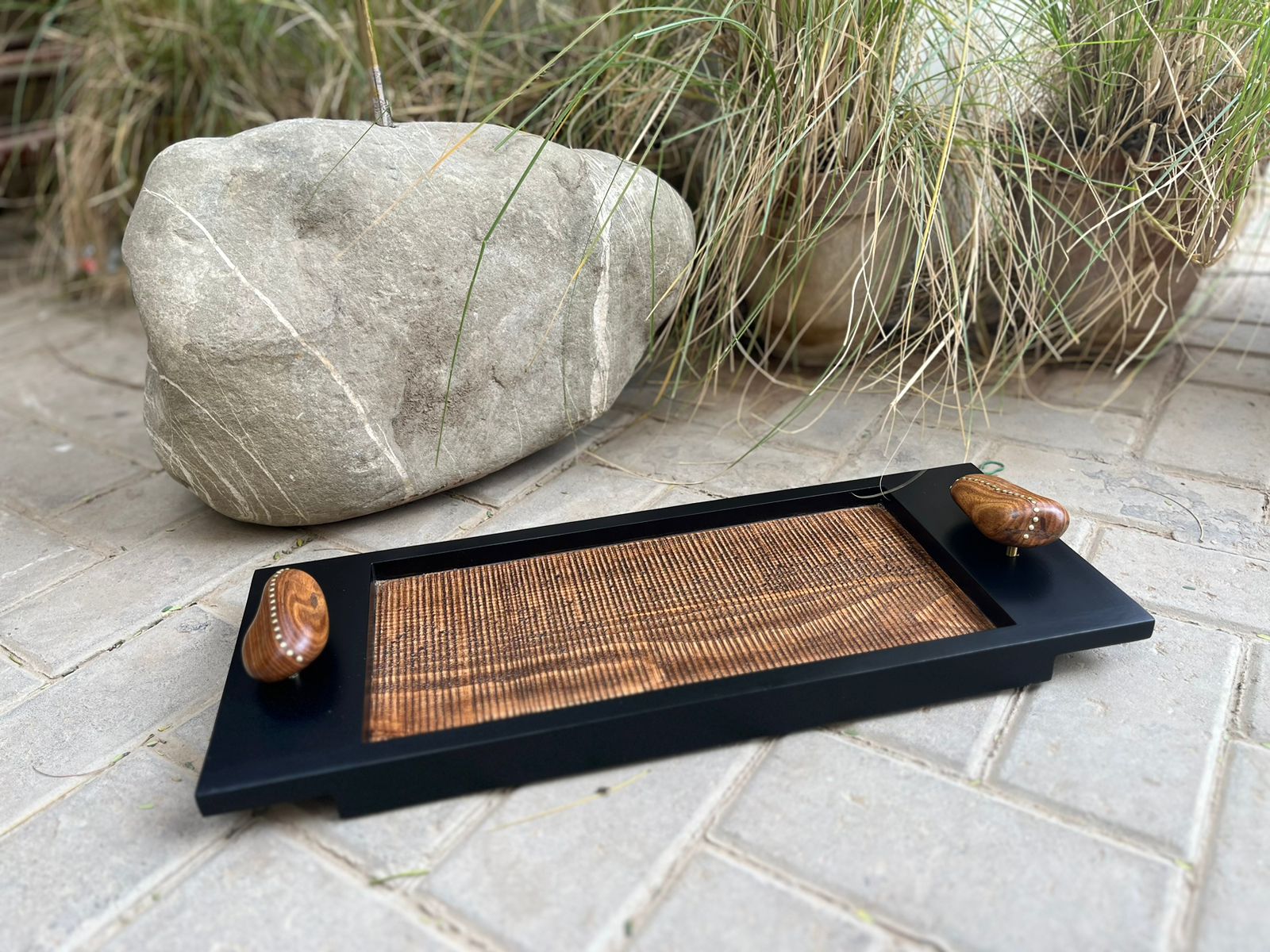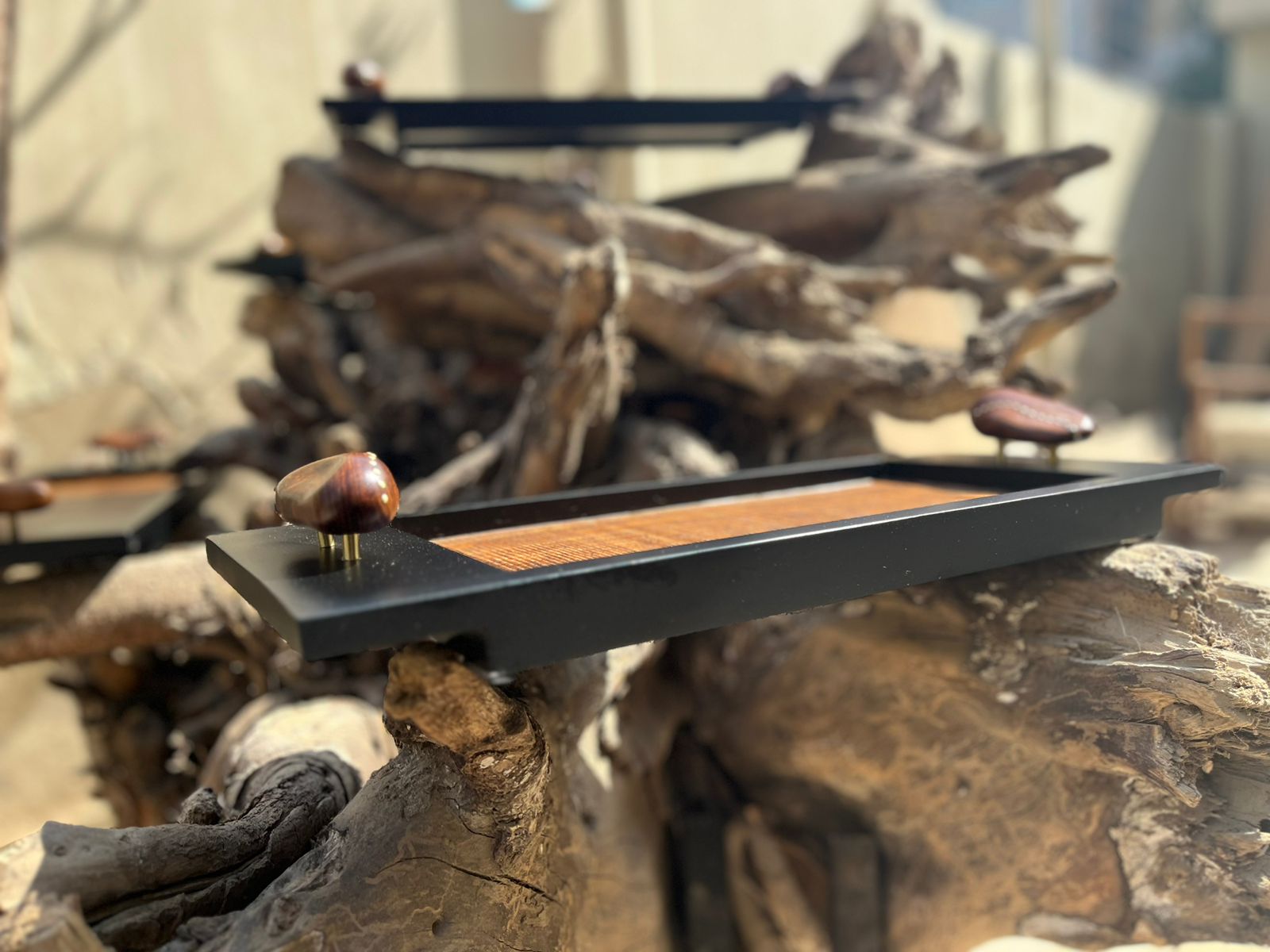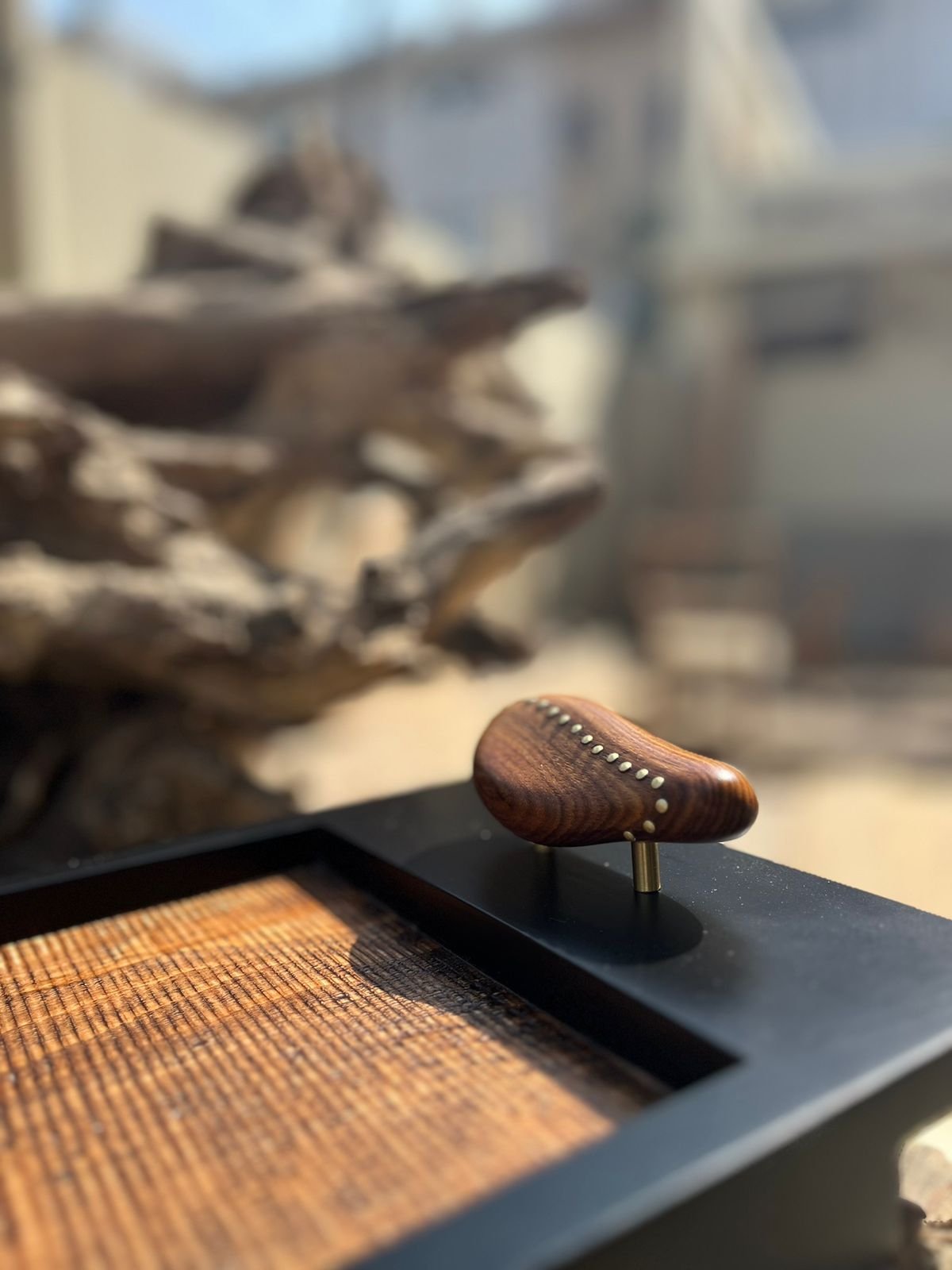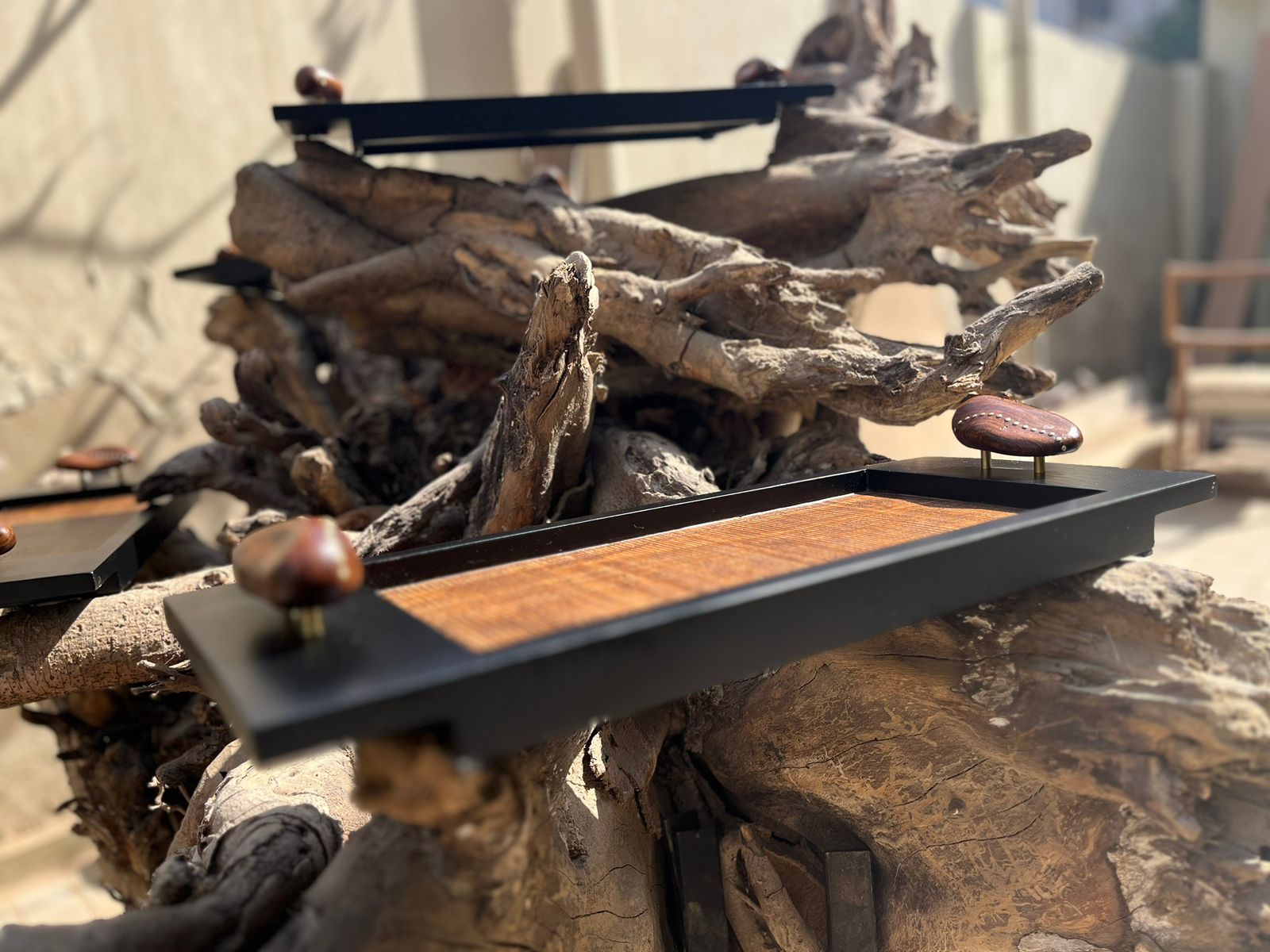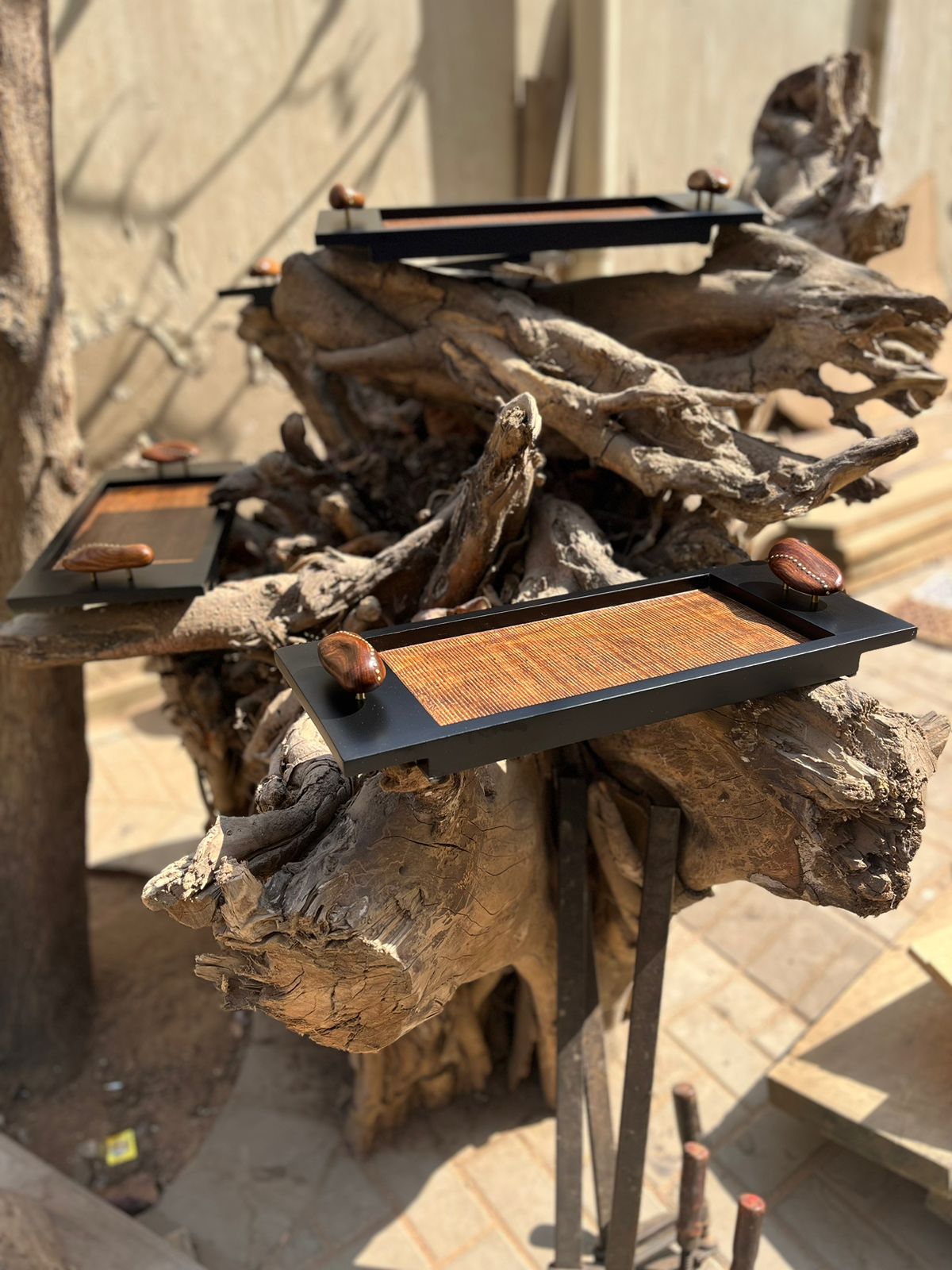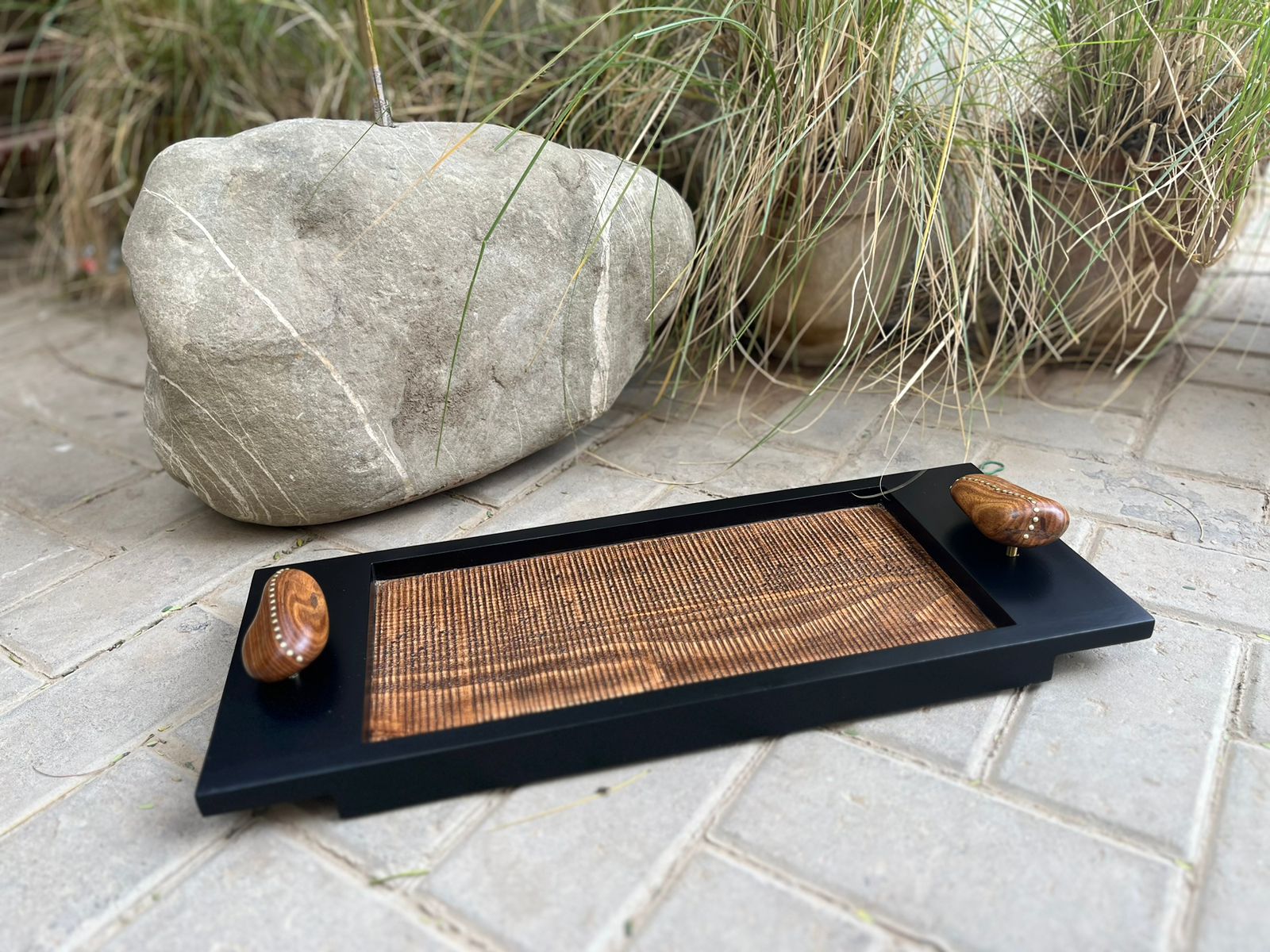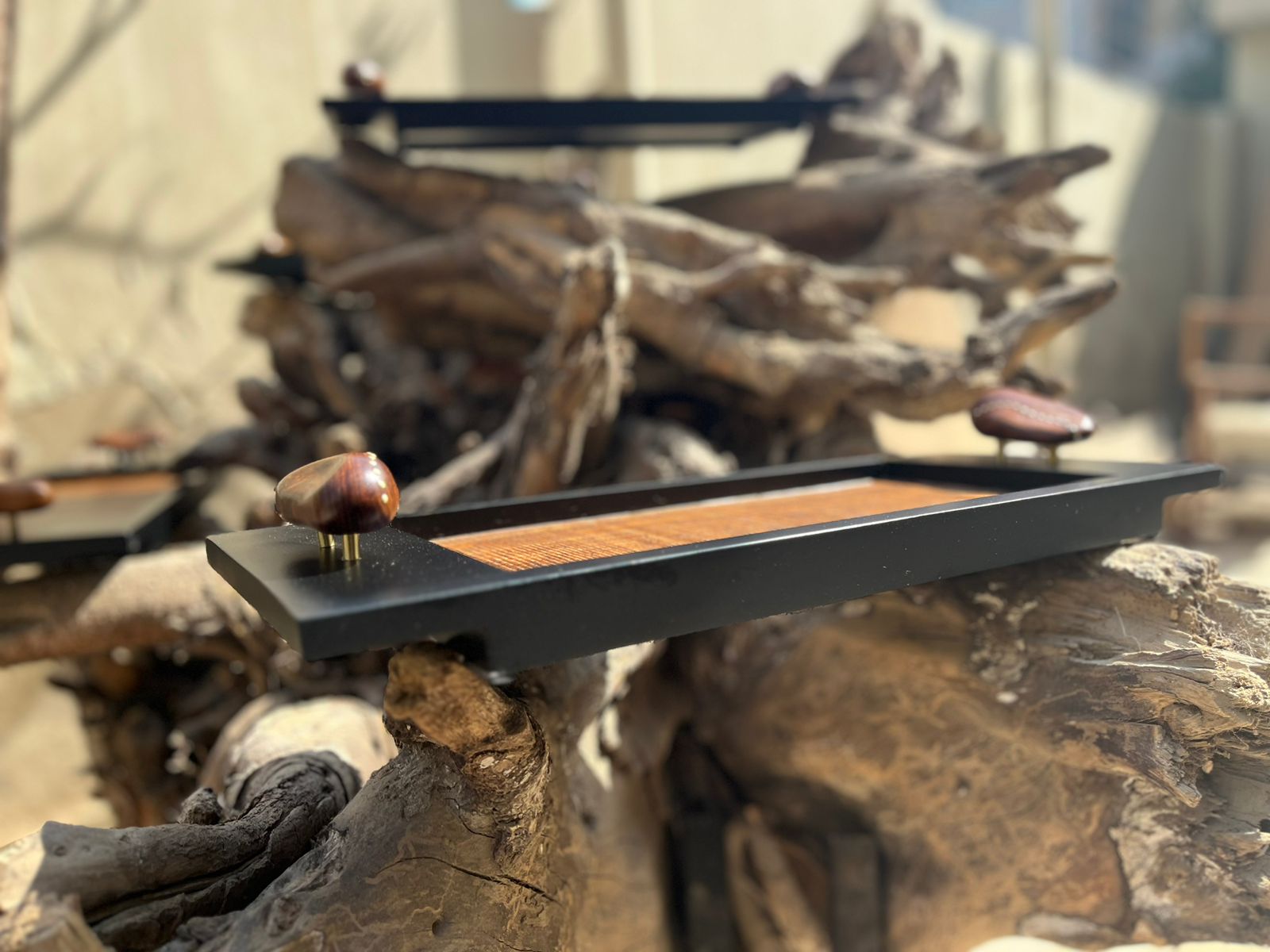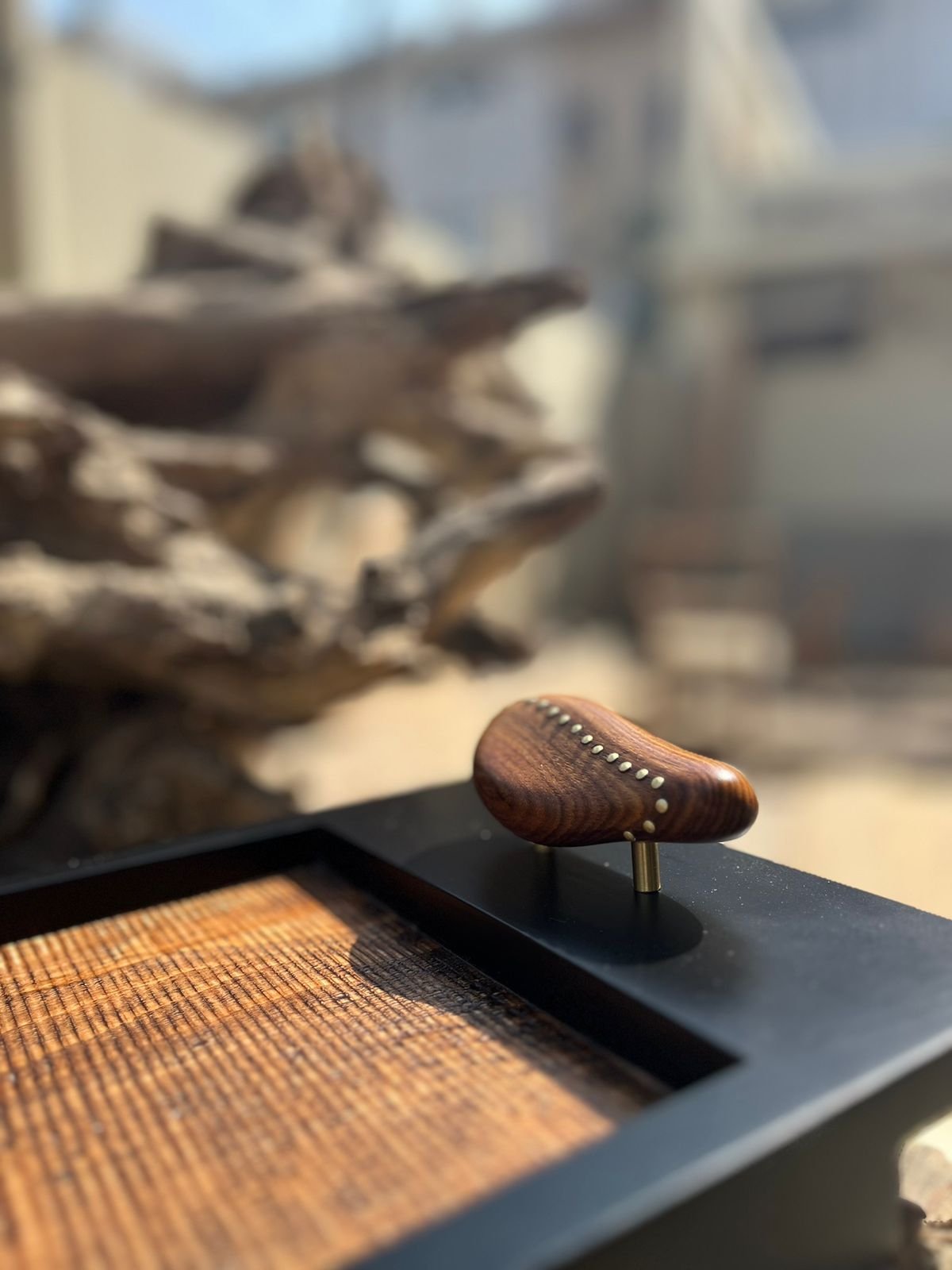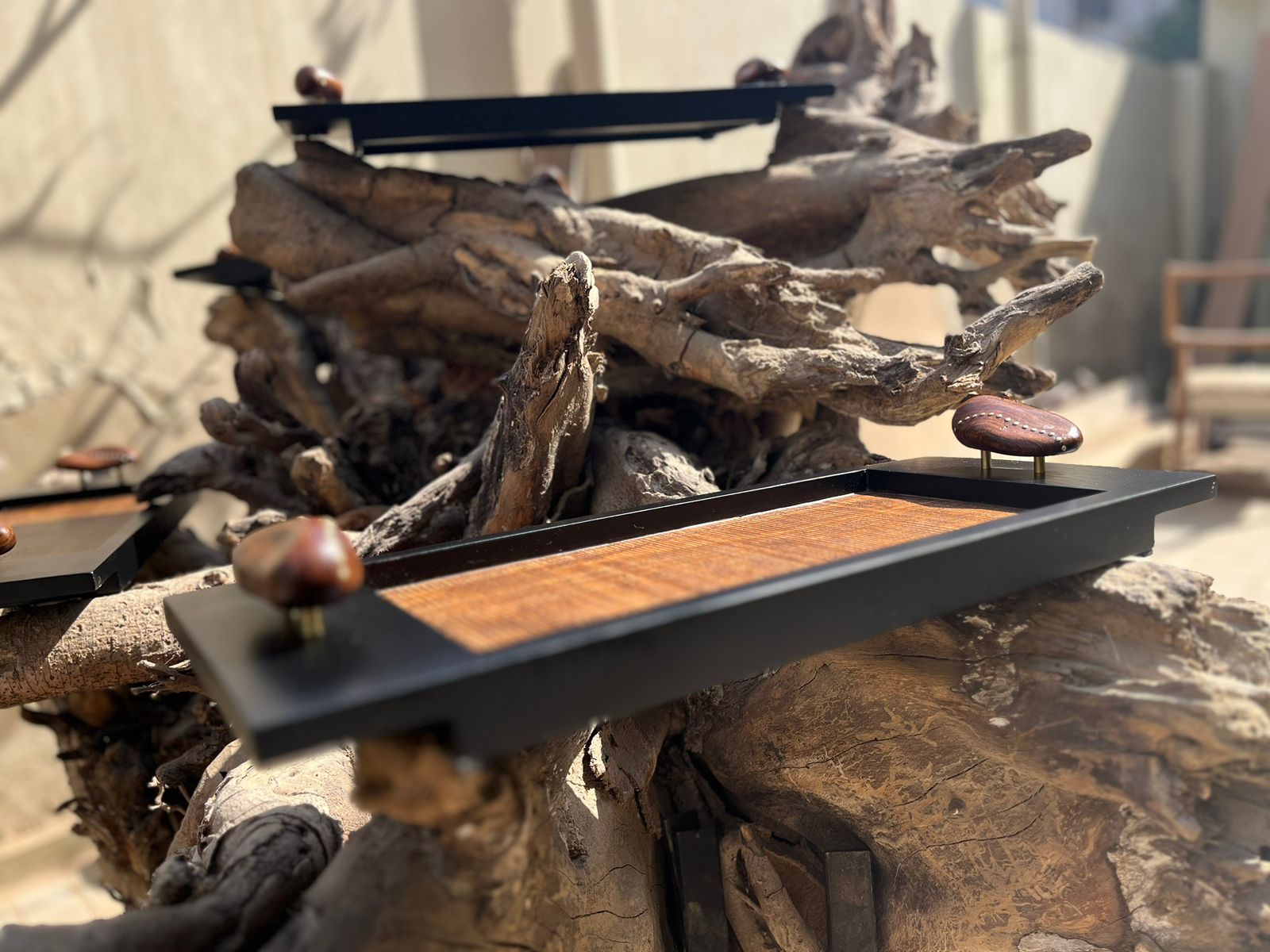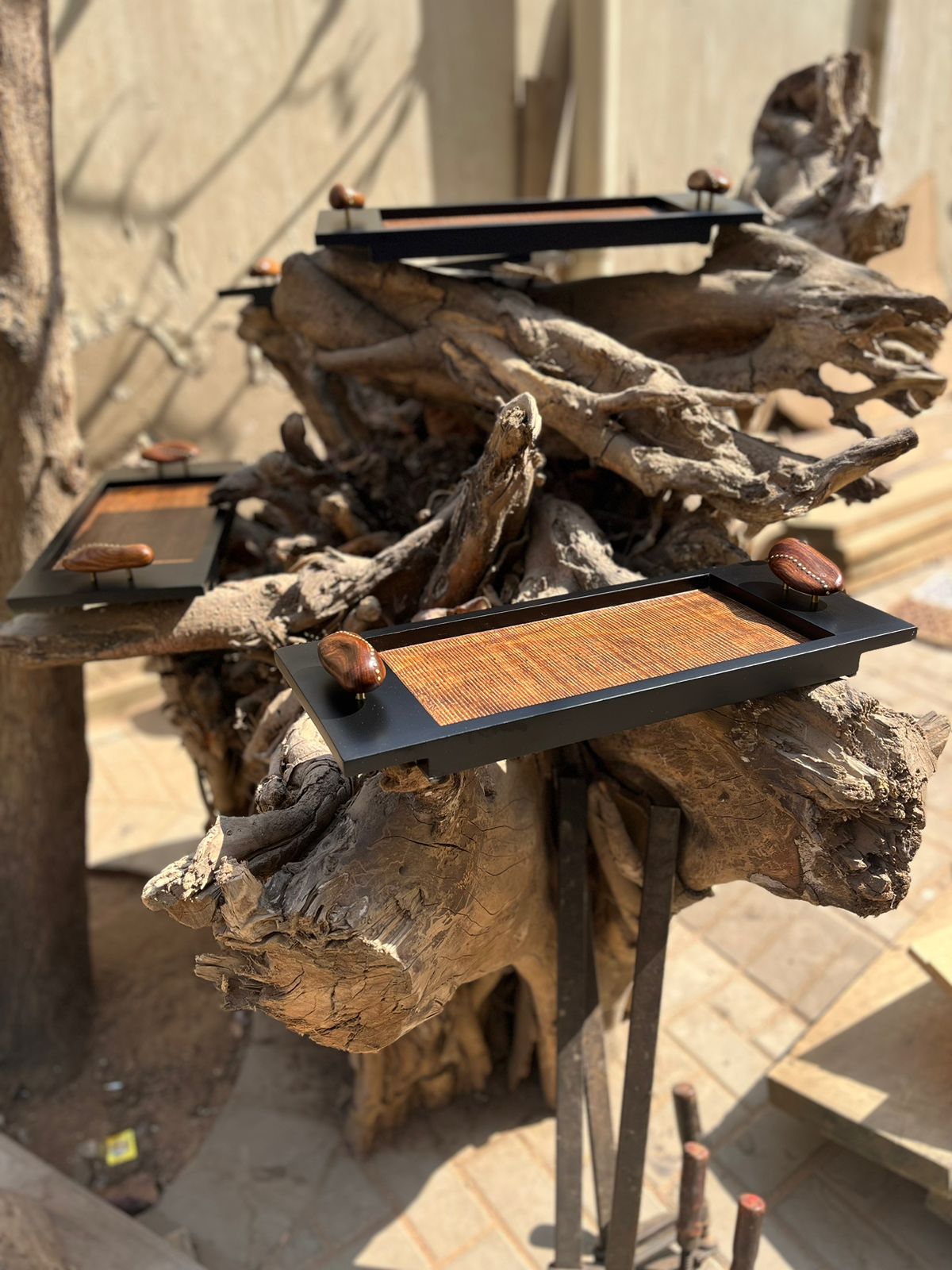 Pebble Webble - Tray
Hand carved Sheesham Pebbles from our waste material are wonderfully crafted from wood; each piece unique in form. The grain of the wood is further enhanced by a line of brass nails.
The aari cut surface is easy to maintain making this tray a wonderful twist to our customer favourite Chai-time tray.
Care
Clean with a soft damp cloth.Use Clear Furniture Polish occasionally to maintain the wood's natural finish. A water-based coating makes the surface resistant to scratches, abrasions and chemical agents making this tray easy to maintain. Felt pads at the bottom keep all surfaces scratch free.
Material:
Kale Wood
Sheesham Wood
Brass Nails
Brass Rods
Felt pads
Size:
Length 20'' , Width 8'' , Height 3''
Price:
5,800 + 18% Sales Tax = PKR 6,844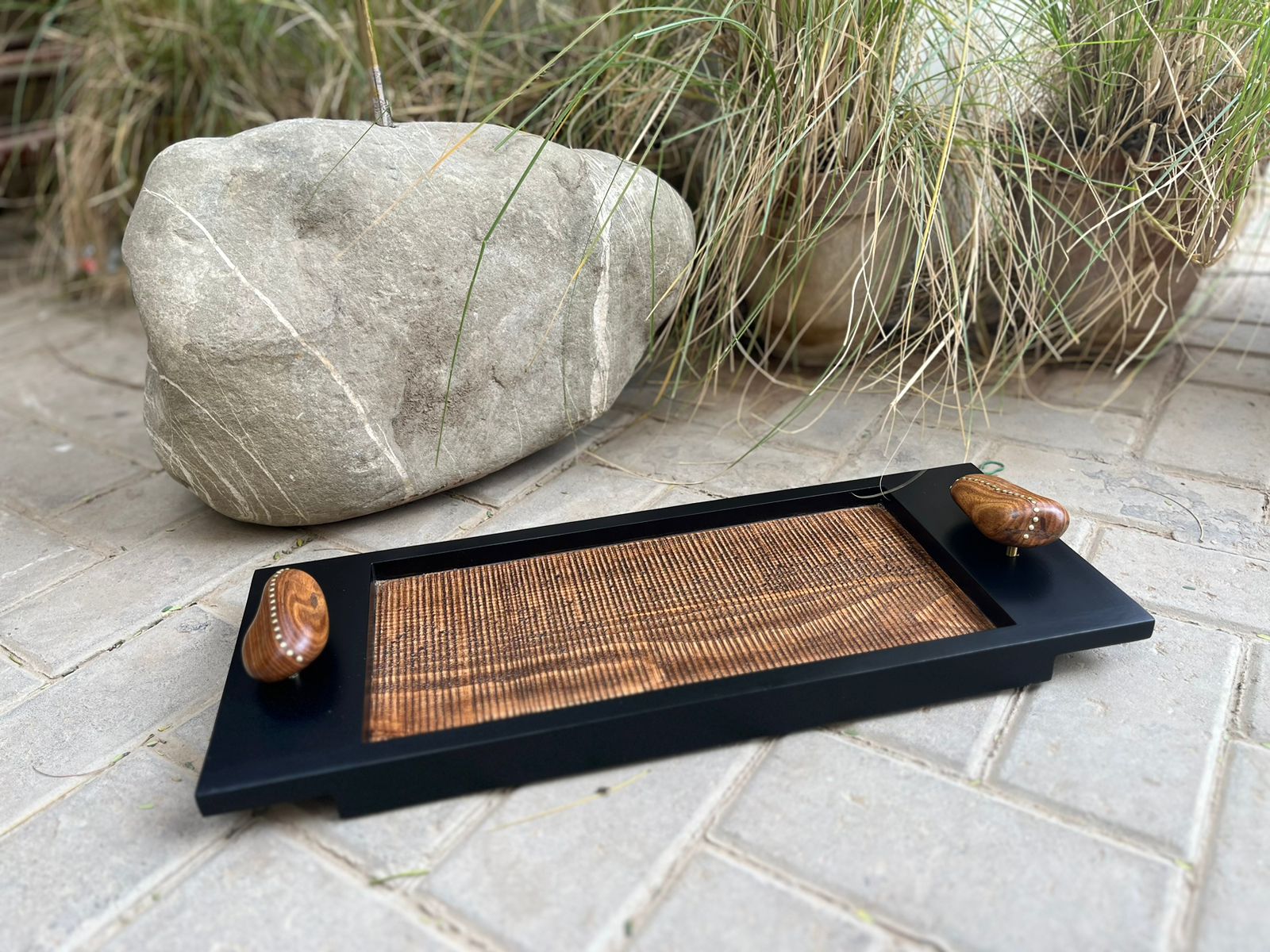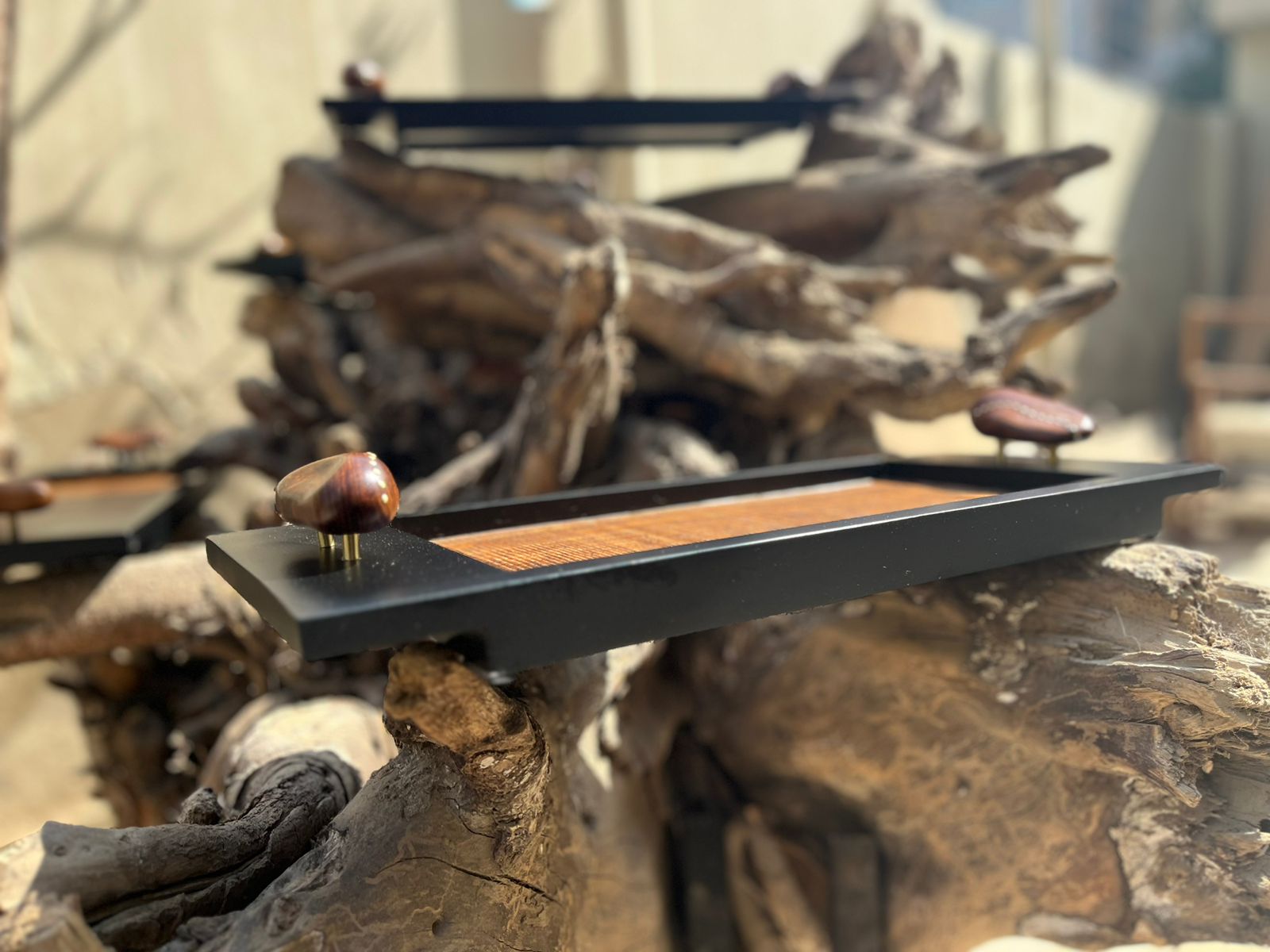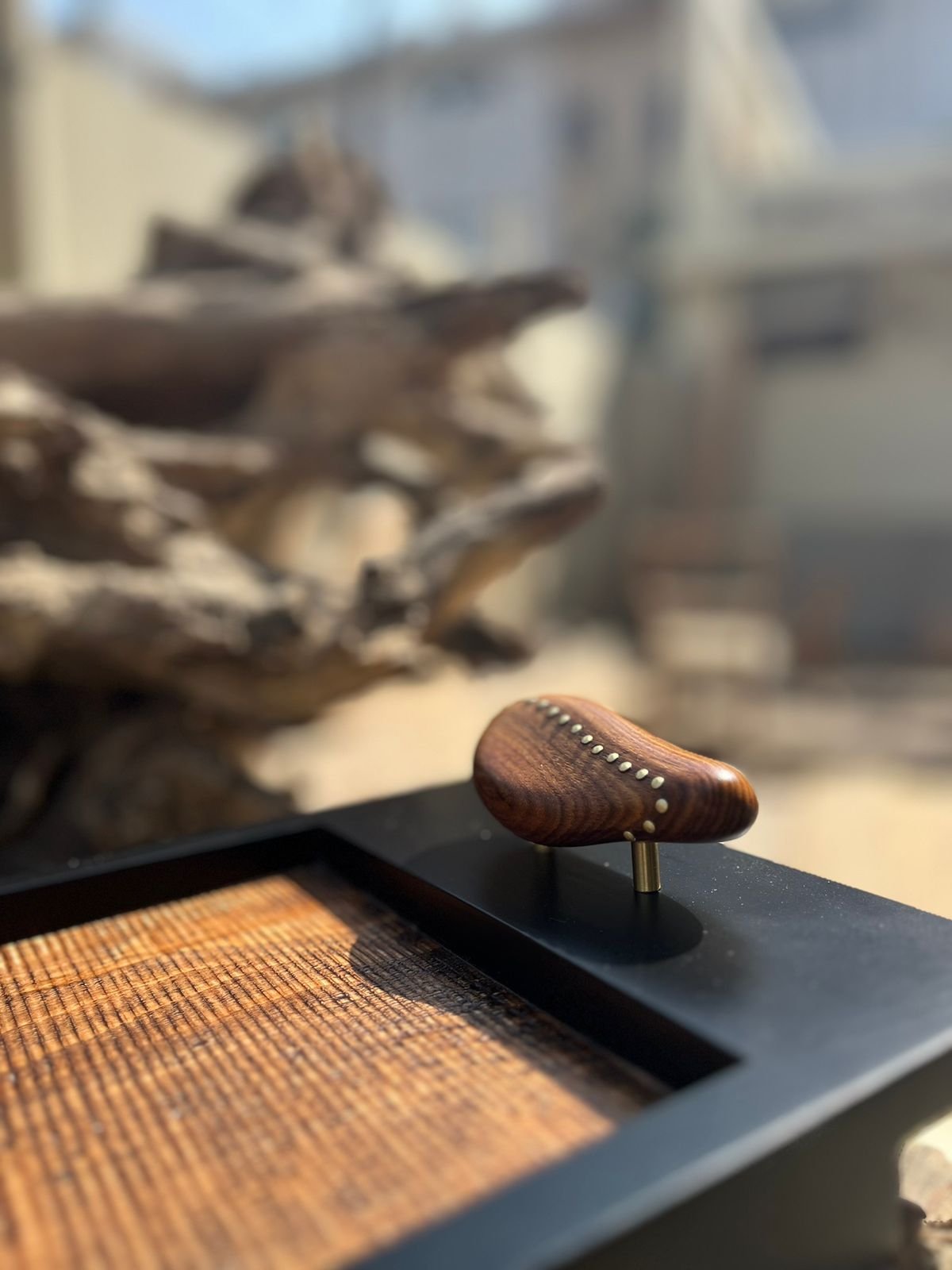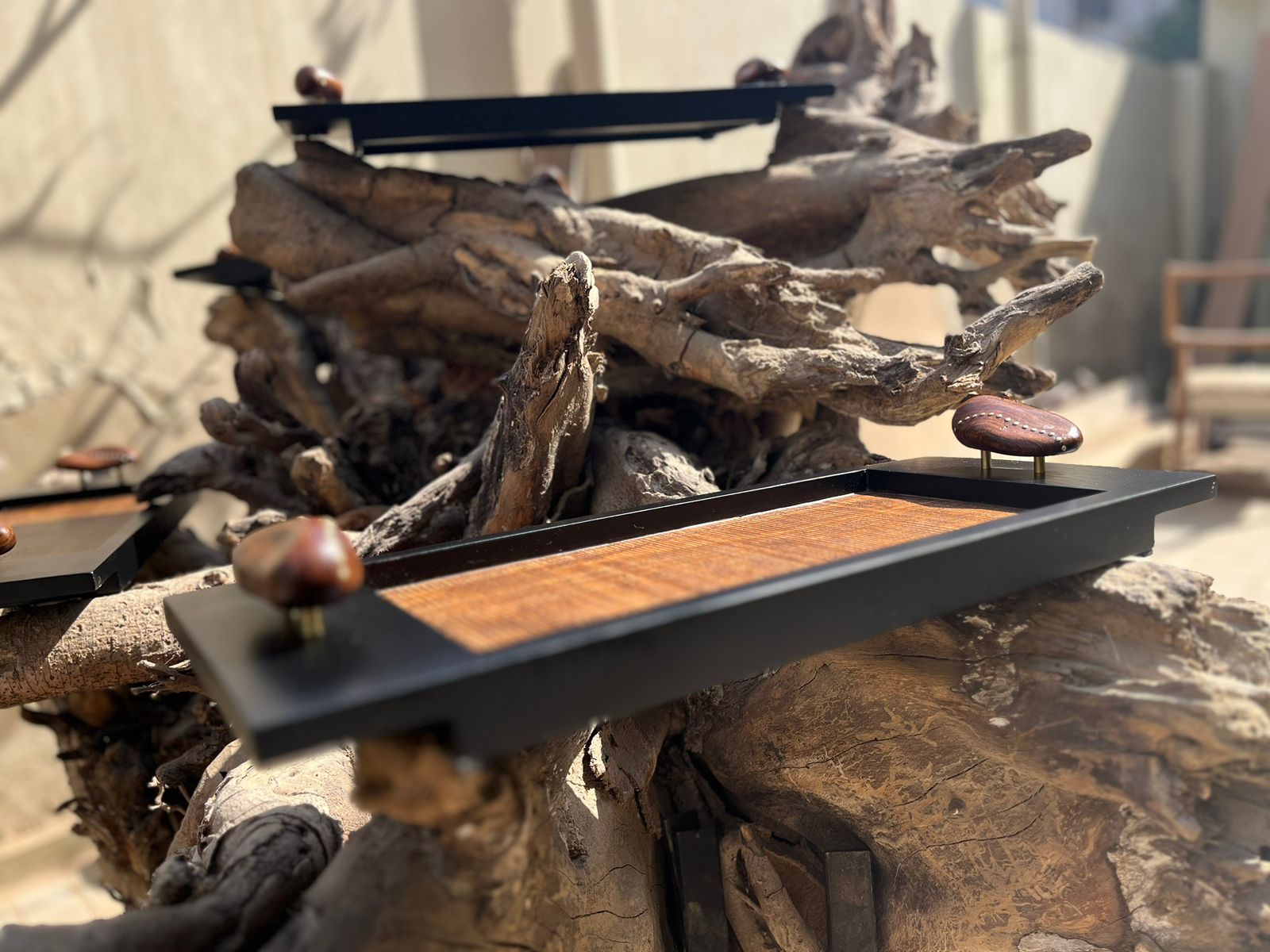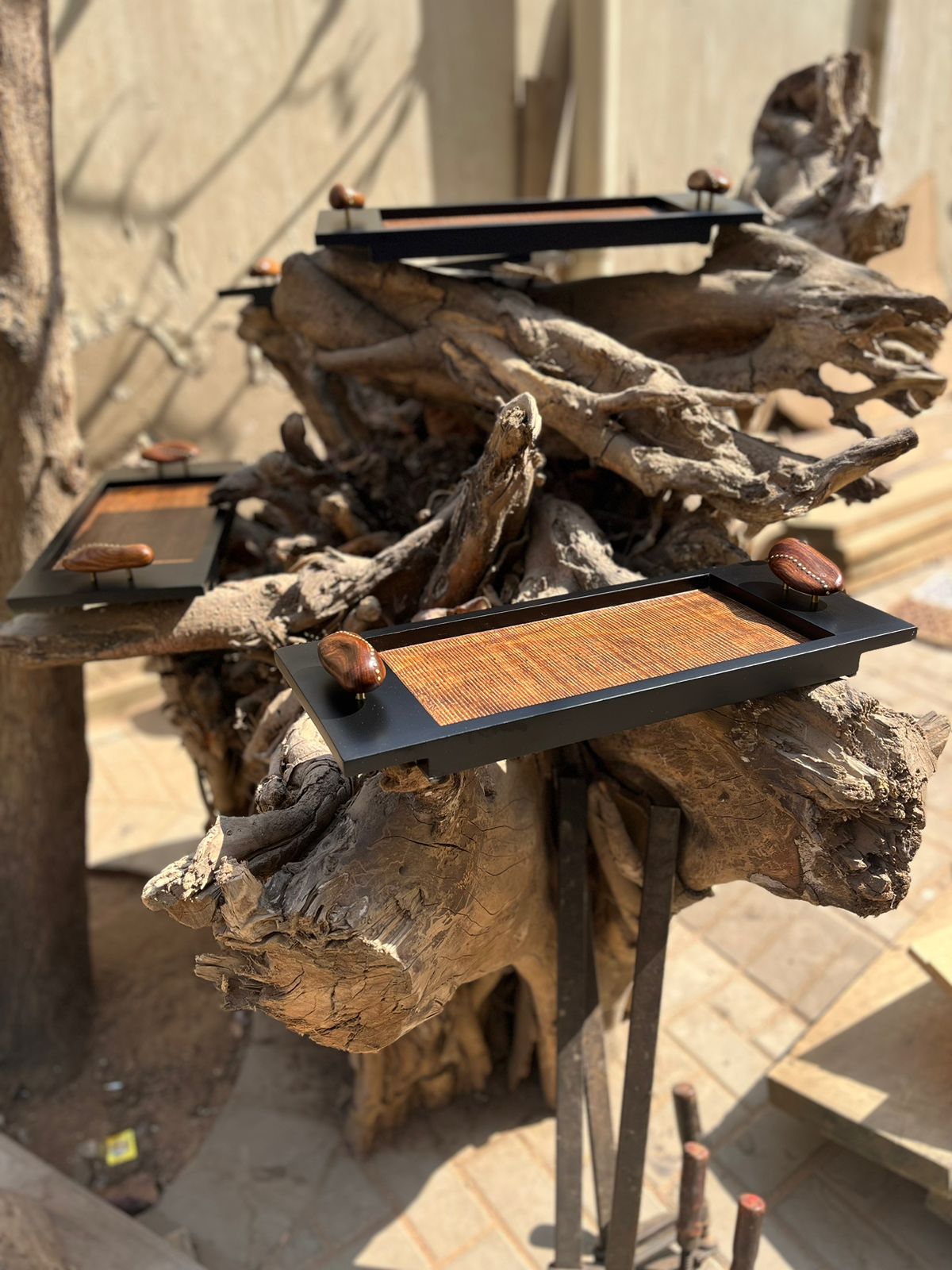 Price is subject to change
Price is subject to change