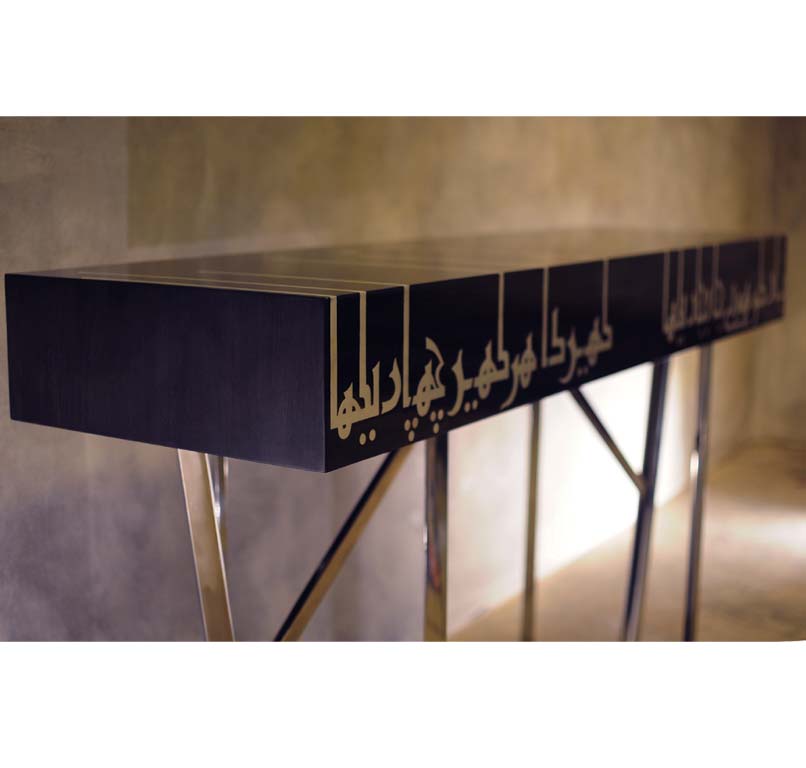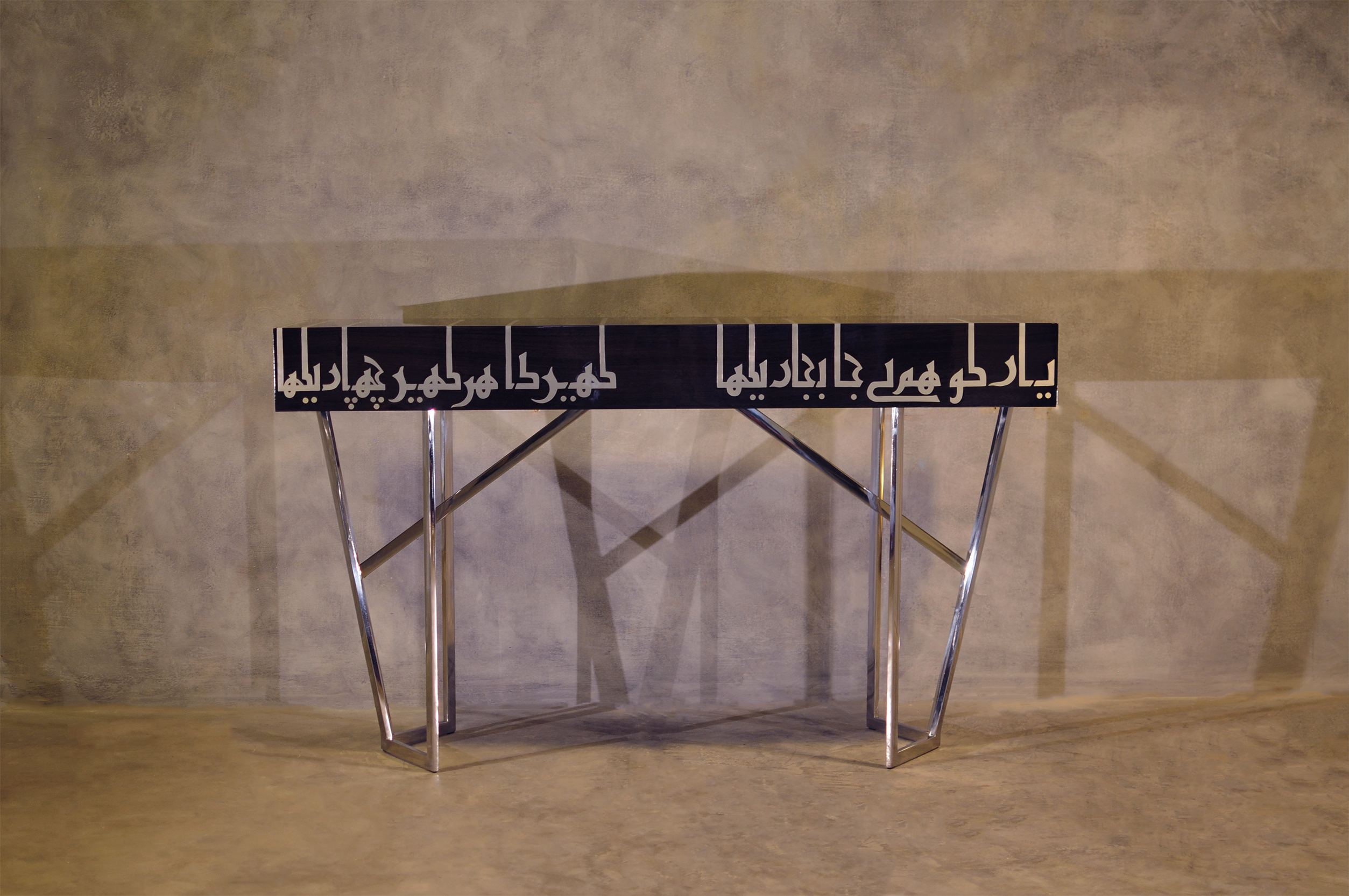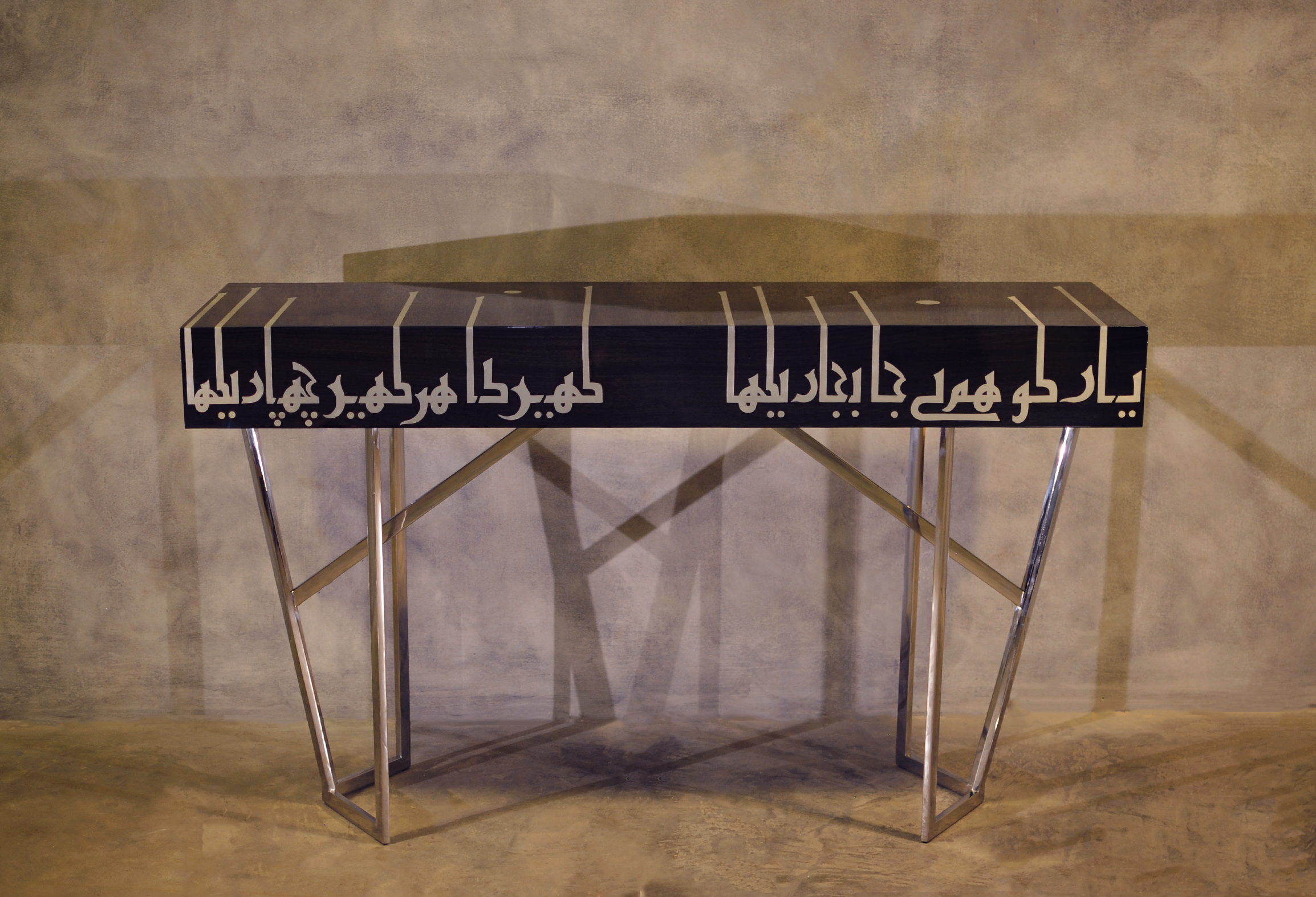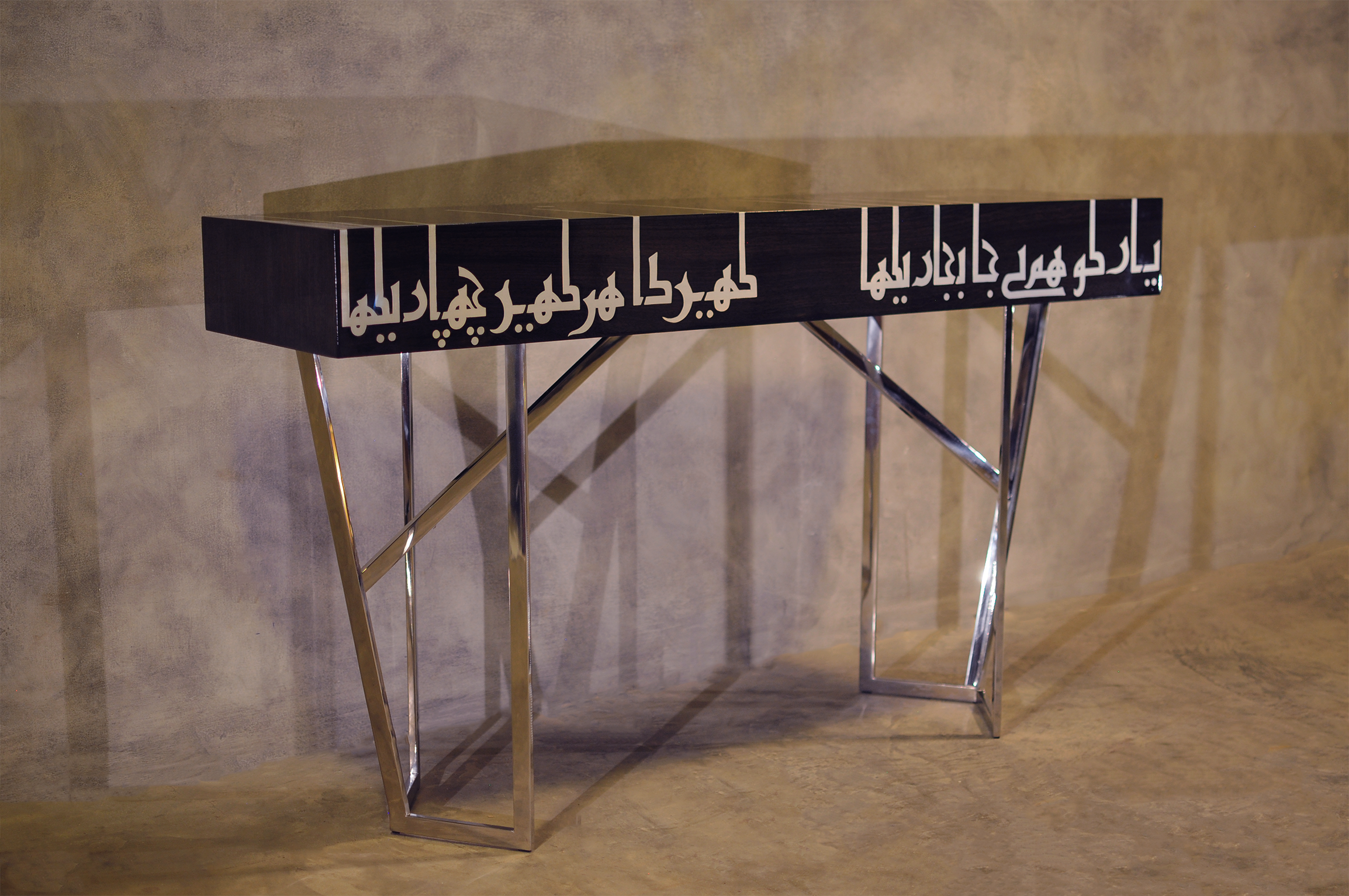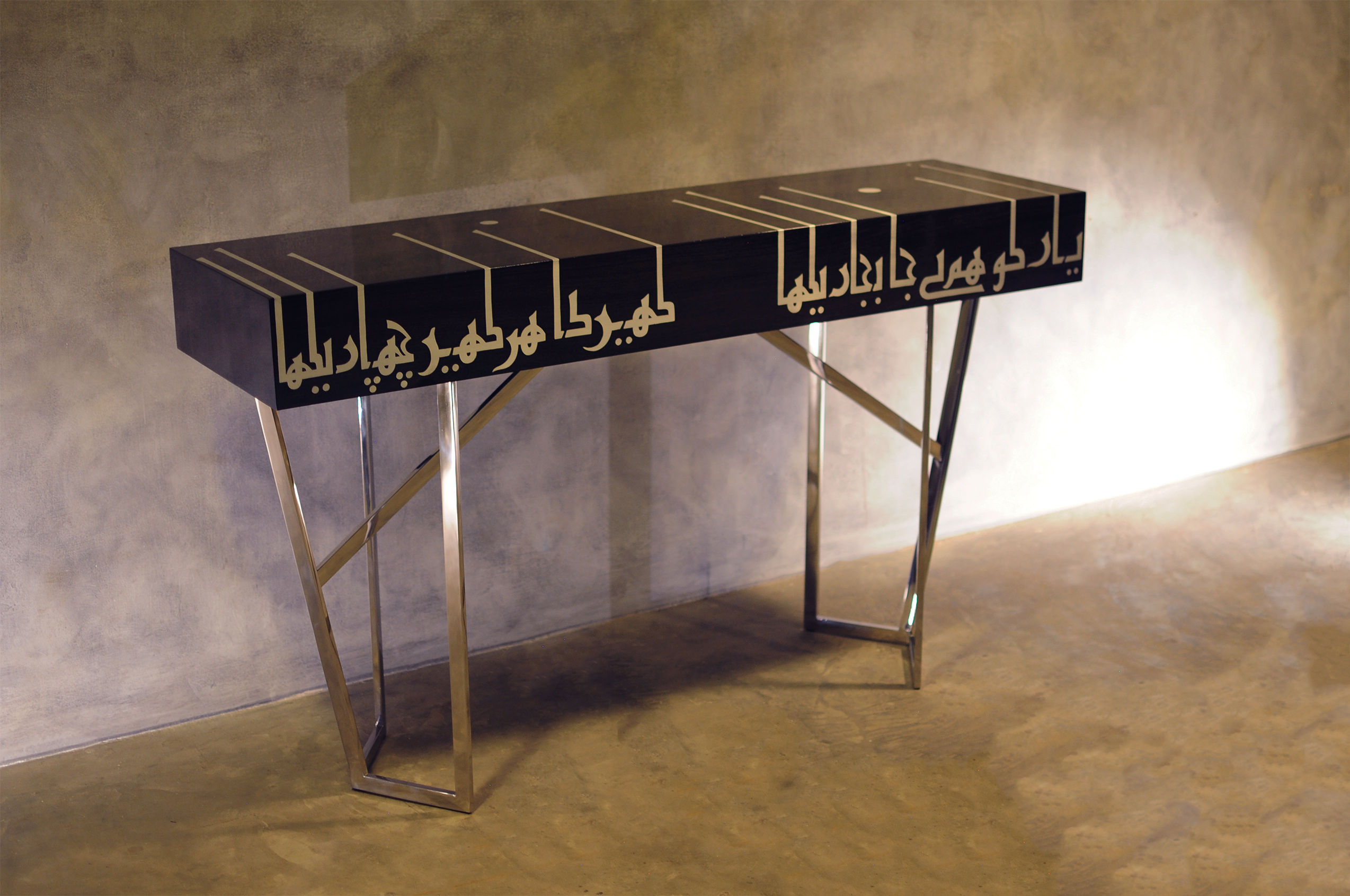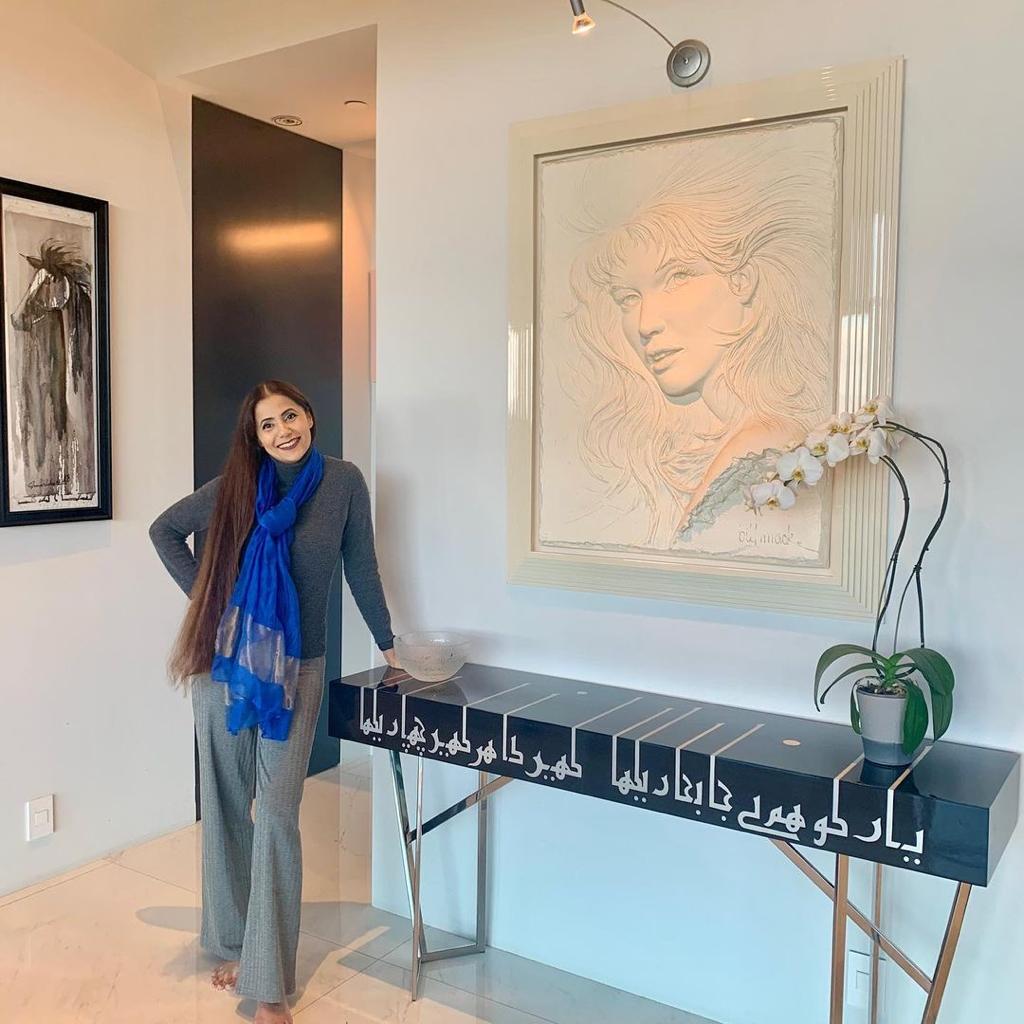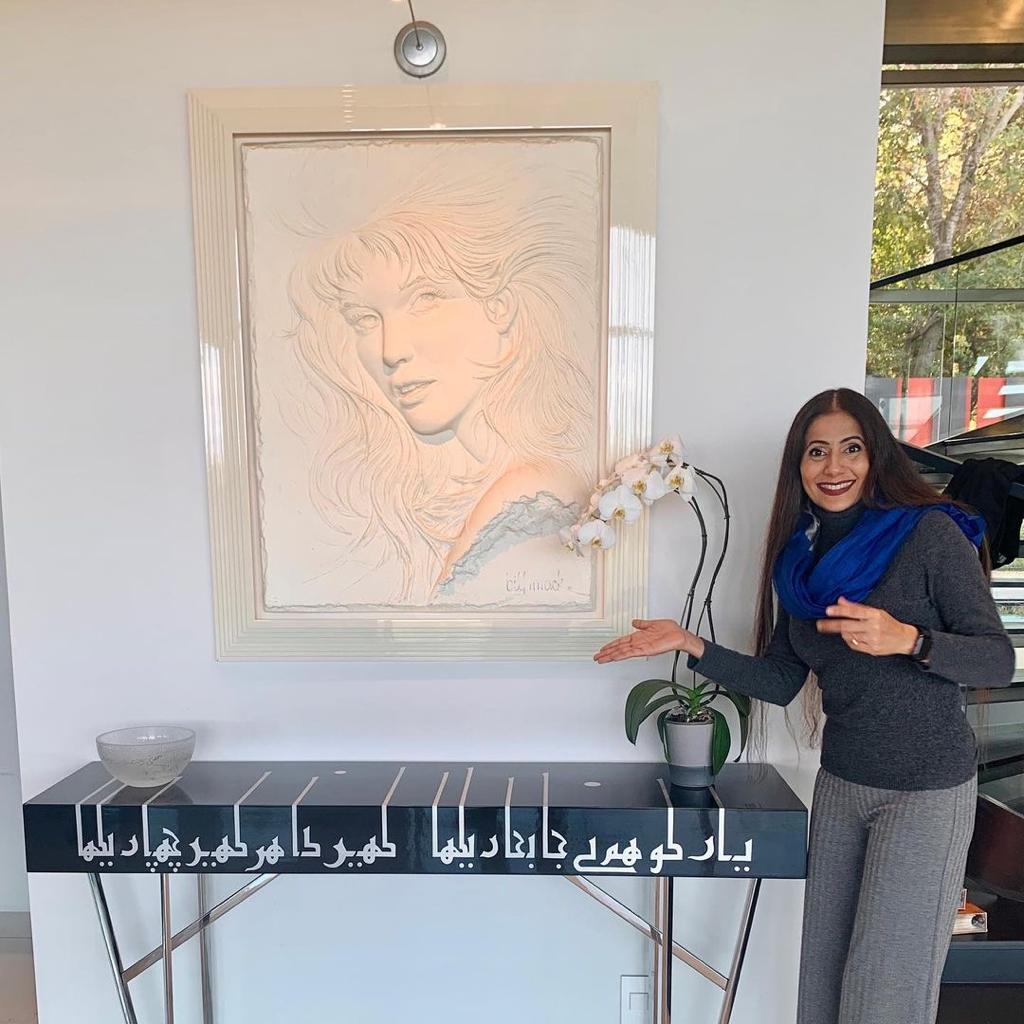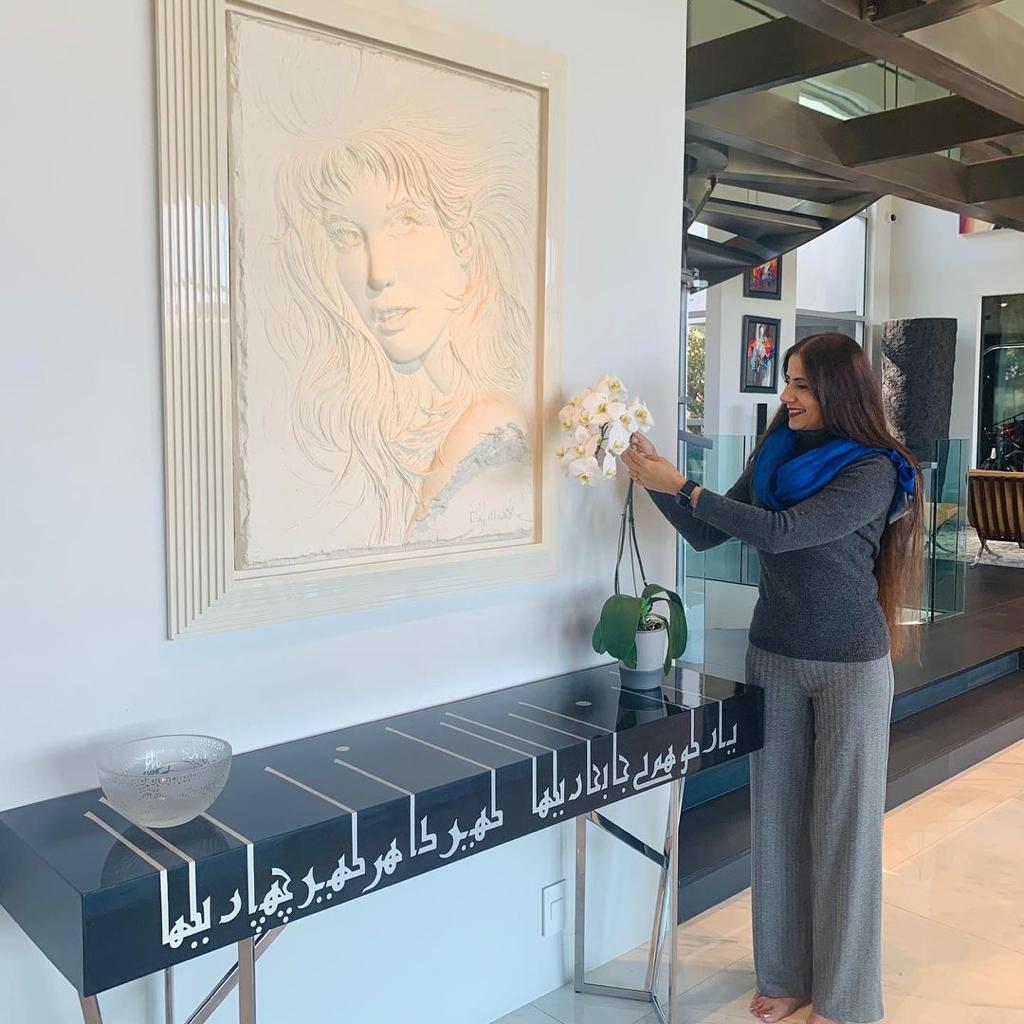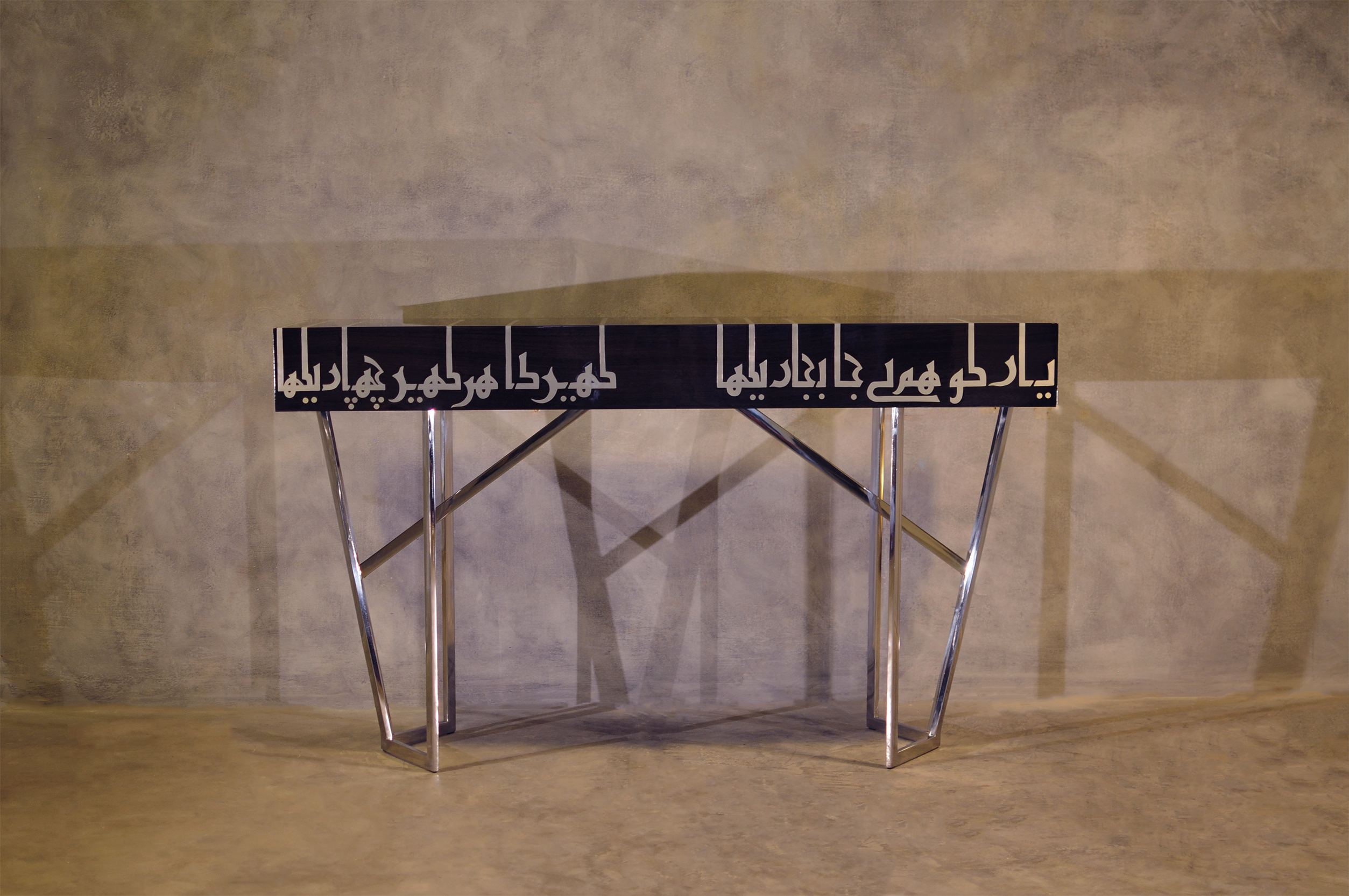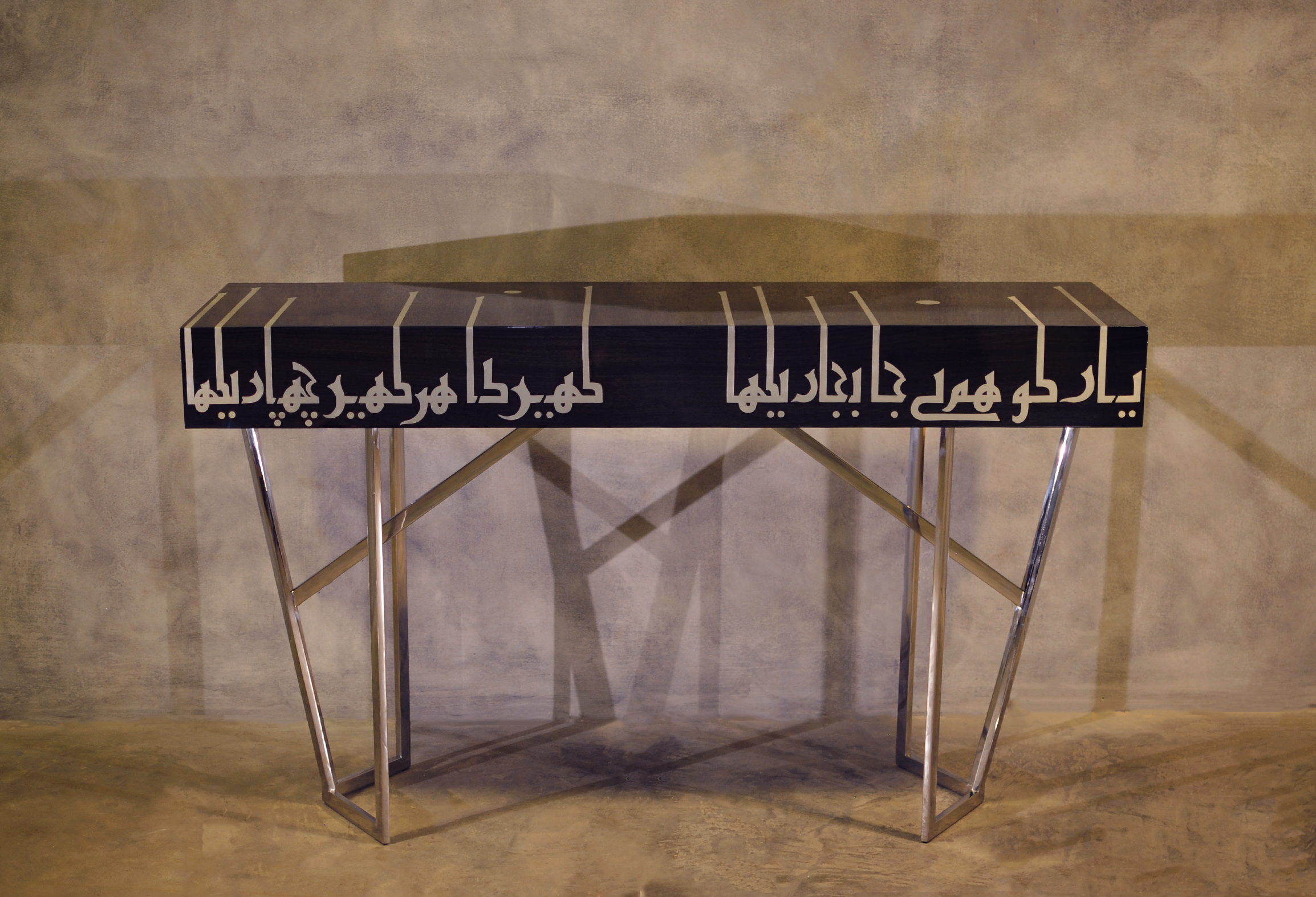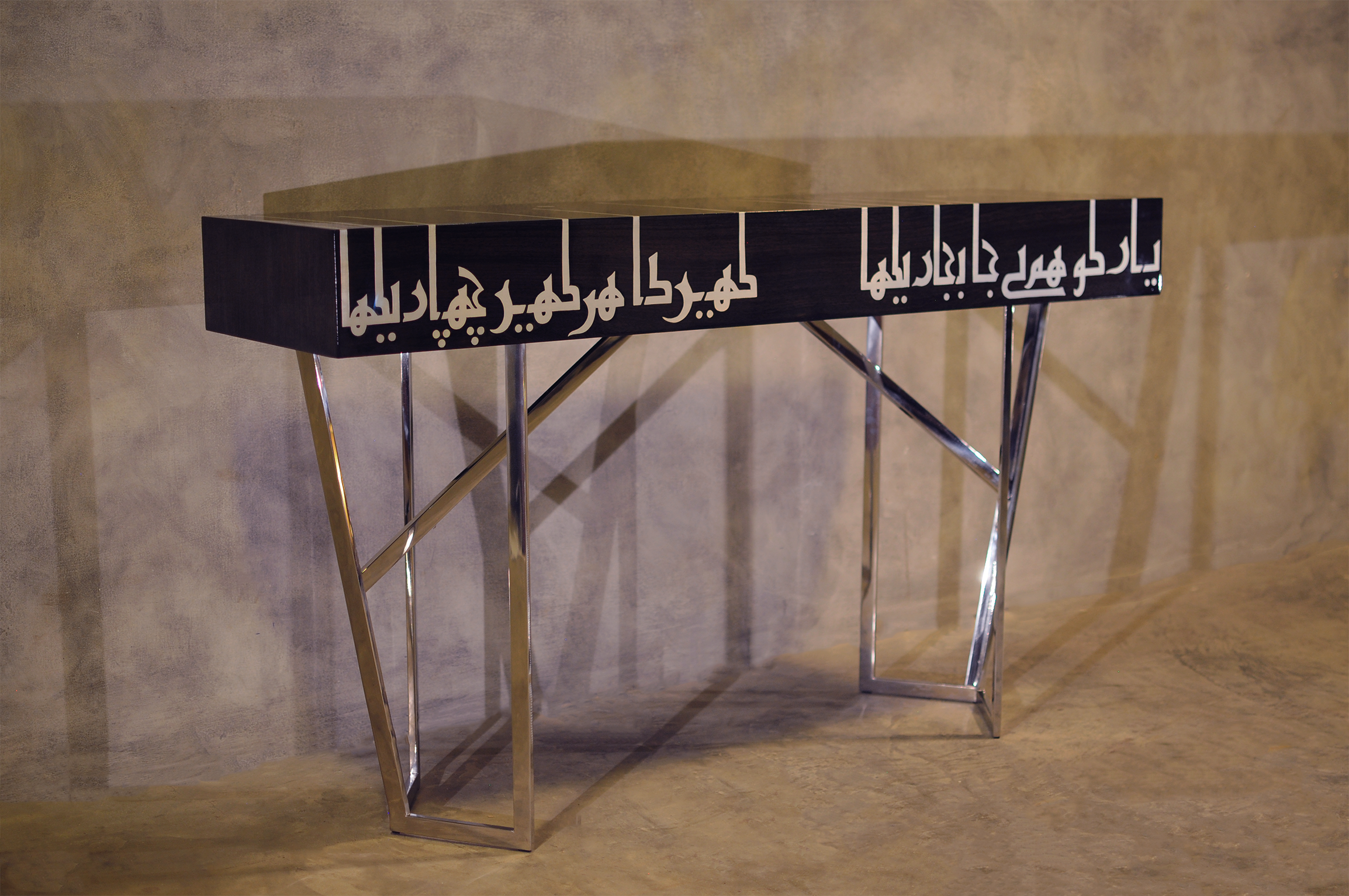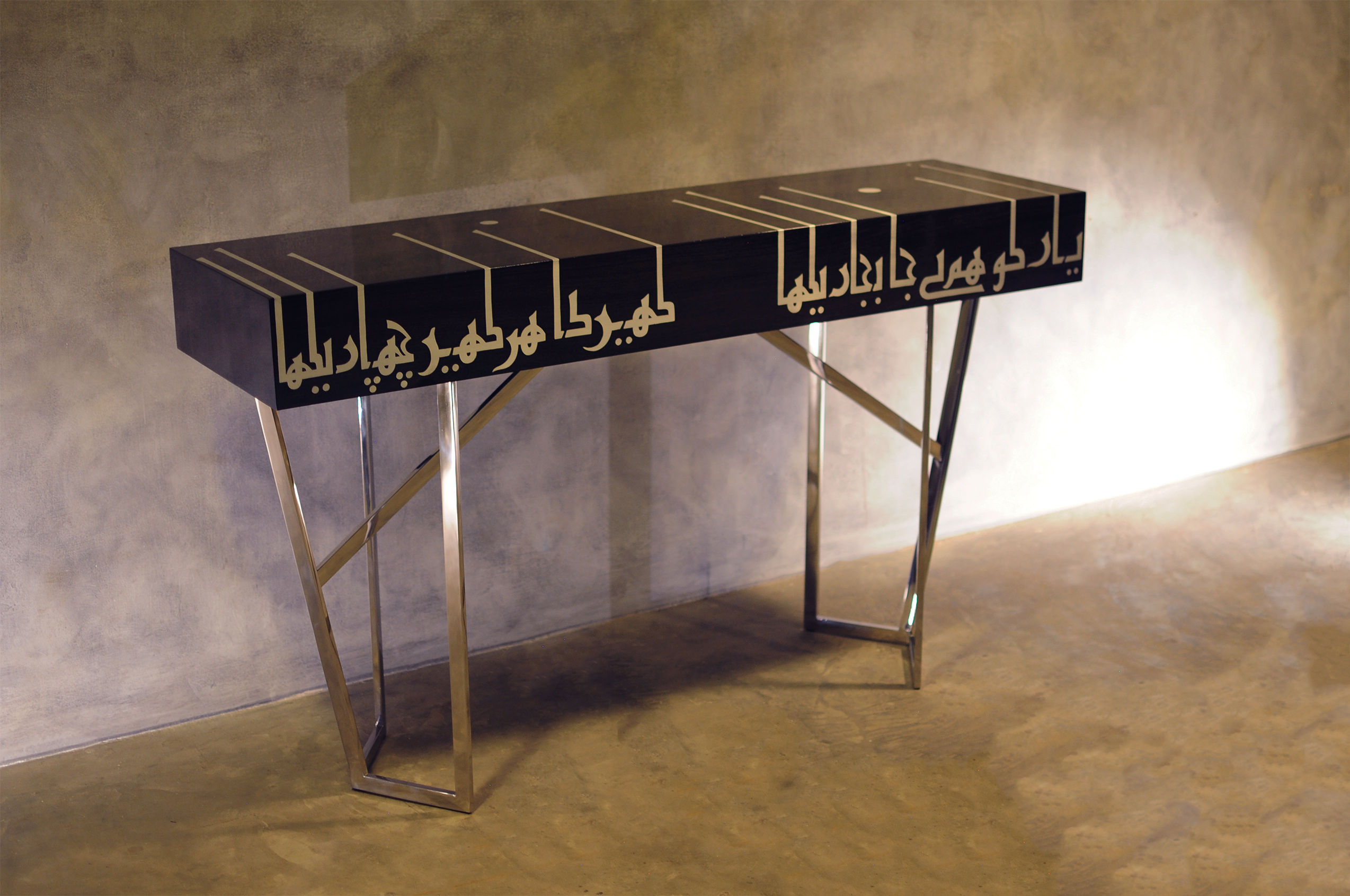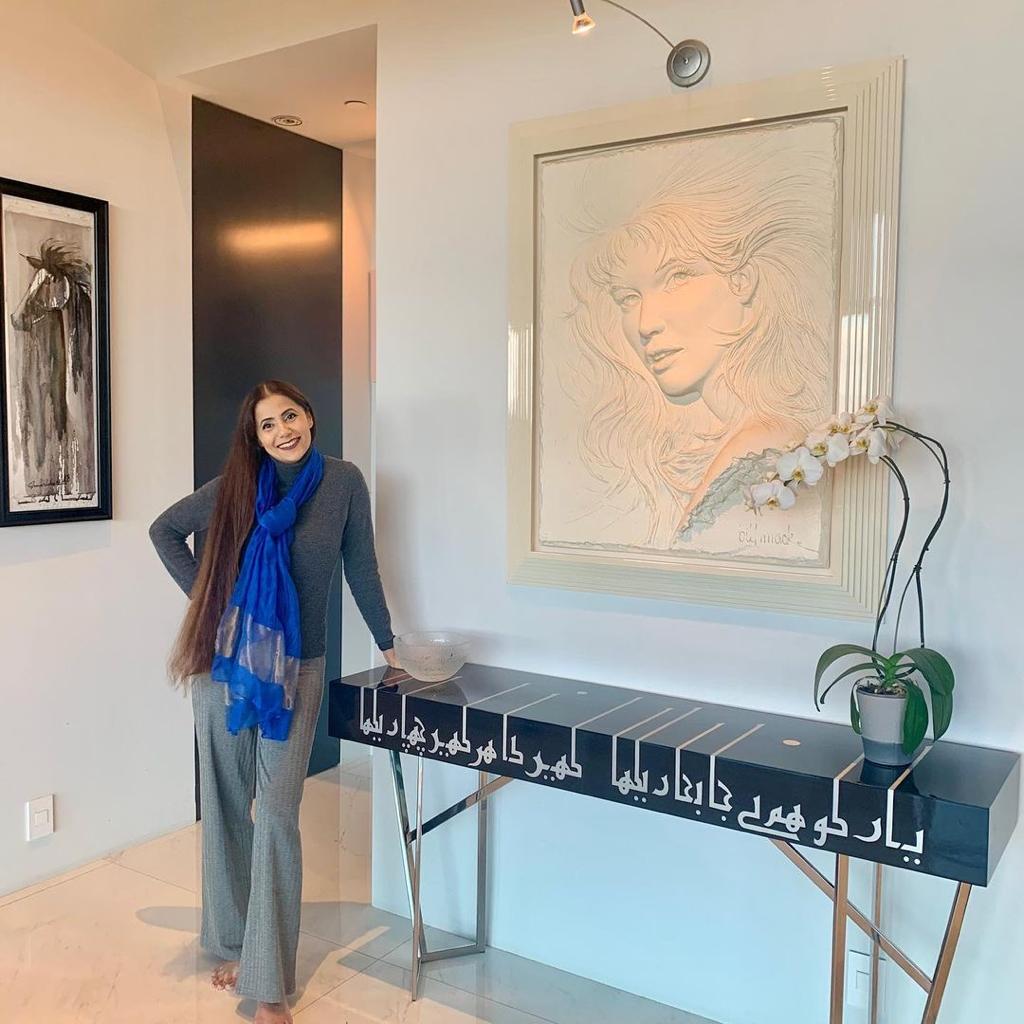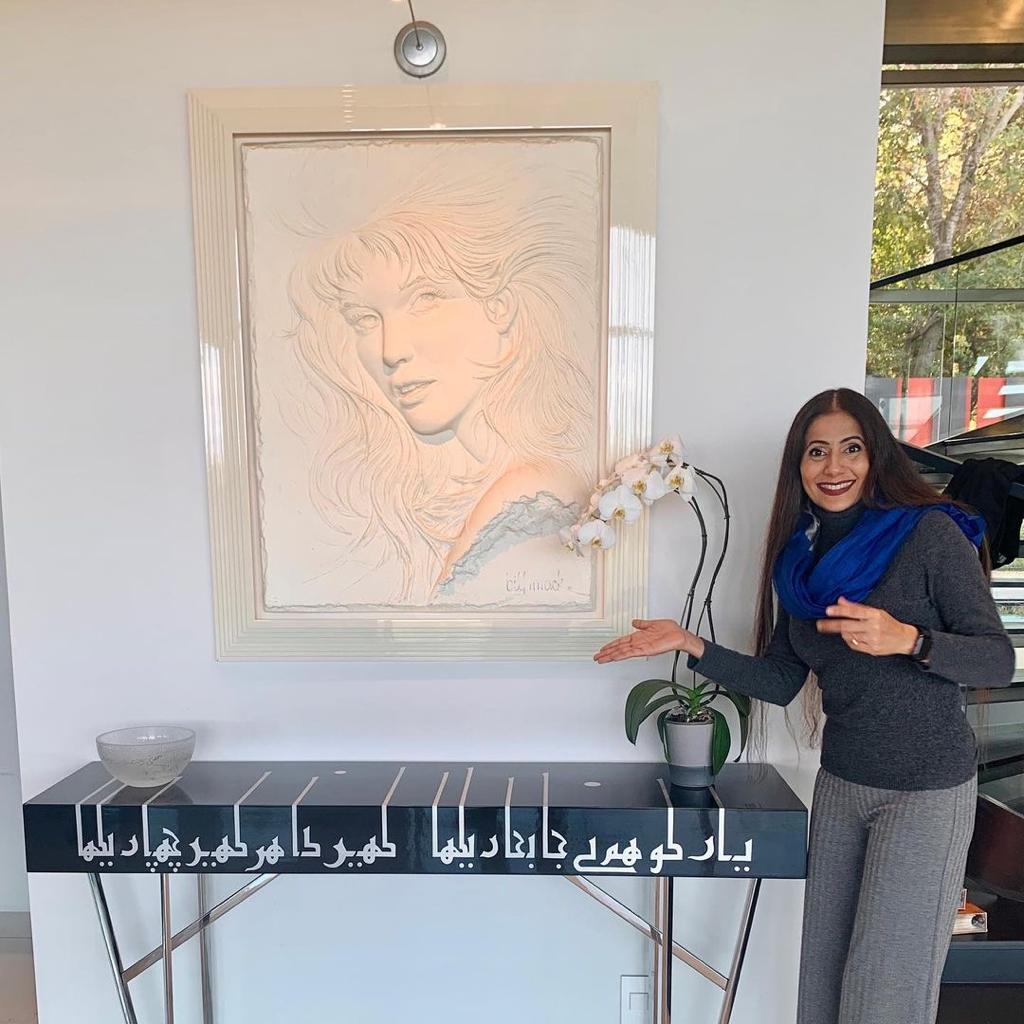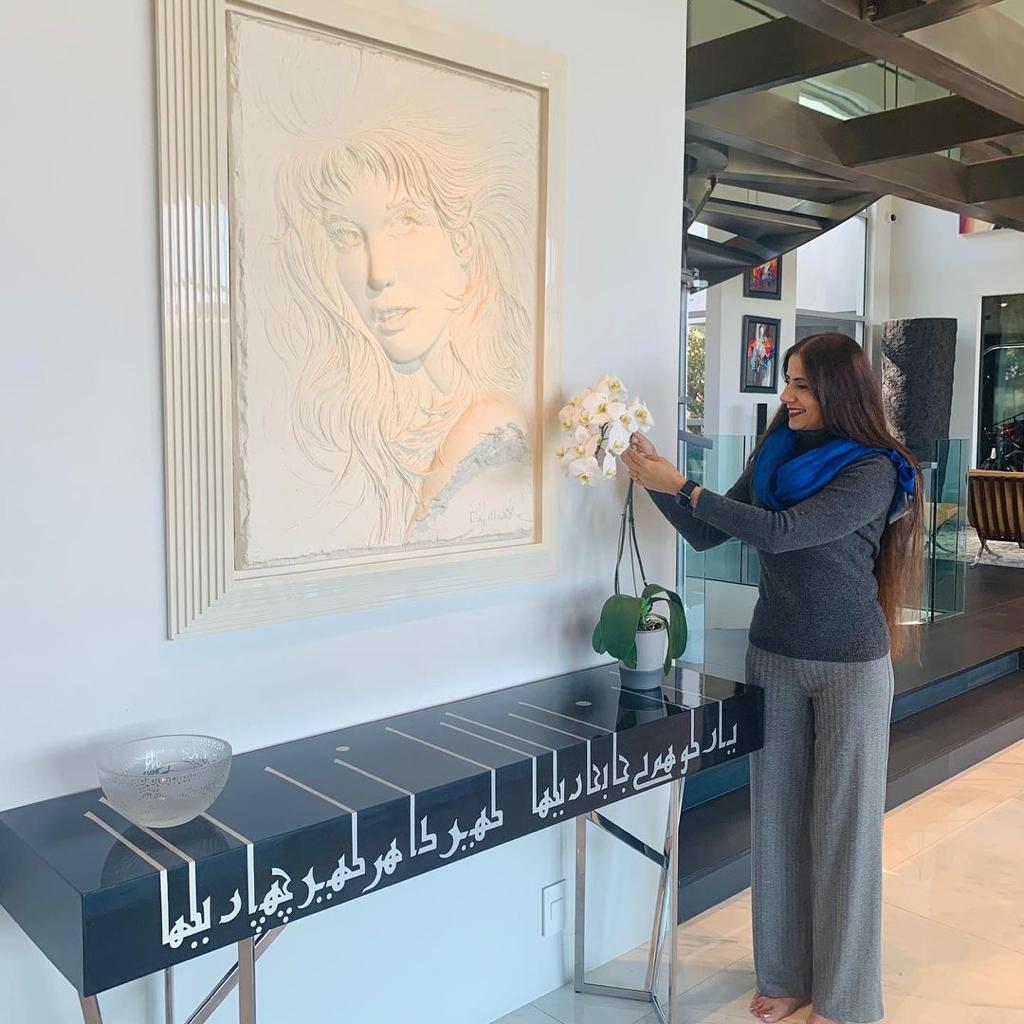 Khatt Console (Charcoal and SS)
Yaar ko hum ne ja baja dekha          Kaheen zahir kaheen chupa dekha.
 The timeless poetry of Hazrat Sah Niaz has been meticulously composed in Khatt e Kufi. 
Using the technique of Inlay the calligraphy is first traced on Alluminium sheets and then carefully cut out These are then inserted into depressions carved out into the surface of the wood and finally sanded down to give an exquisitely smooth finish. The avant-garde Stainless Steel legs wonderfully offset the straight lines of the Kufic script on the Console top.
Care:
Clean with a soft damp cloth. Use Clear Furniture Polish occasionally to maintain the wood's natural finish.
Felt pads at the bottom keep all surfaces scratch free.
 Weight of Console: 30 kg
Dismantles into 2 legs and top.
Material:
Sheesham Wood
Stainless Steel
Alluminium Inlay
Brass Sheet
Size:
Length 56'' , Width 16'' , Height 32''
Price:
176,000 + 18% Sales Tax = PKR 207,680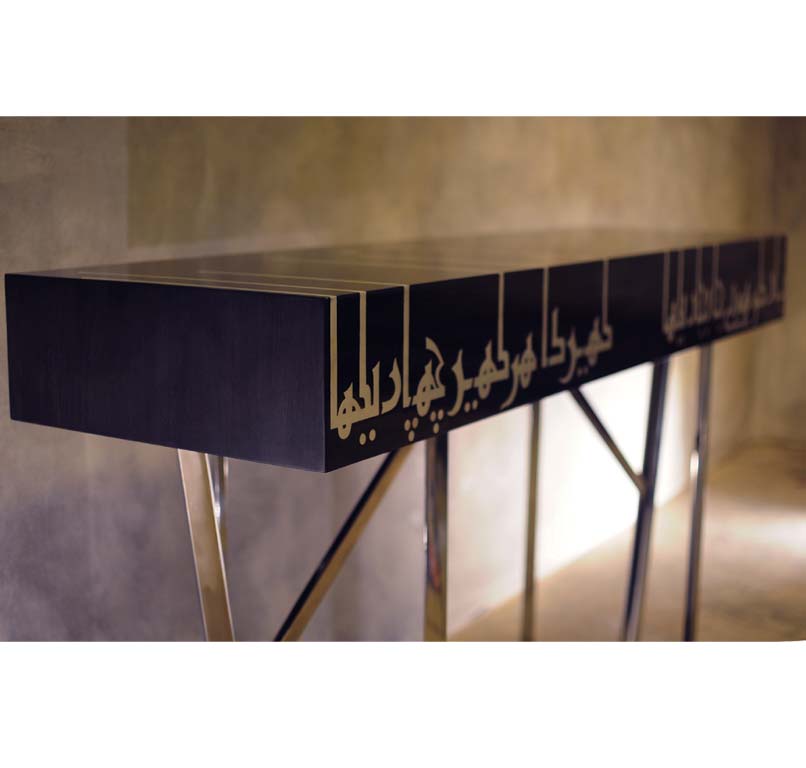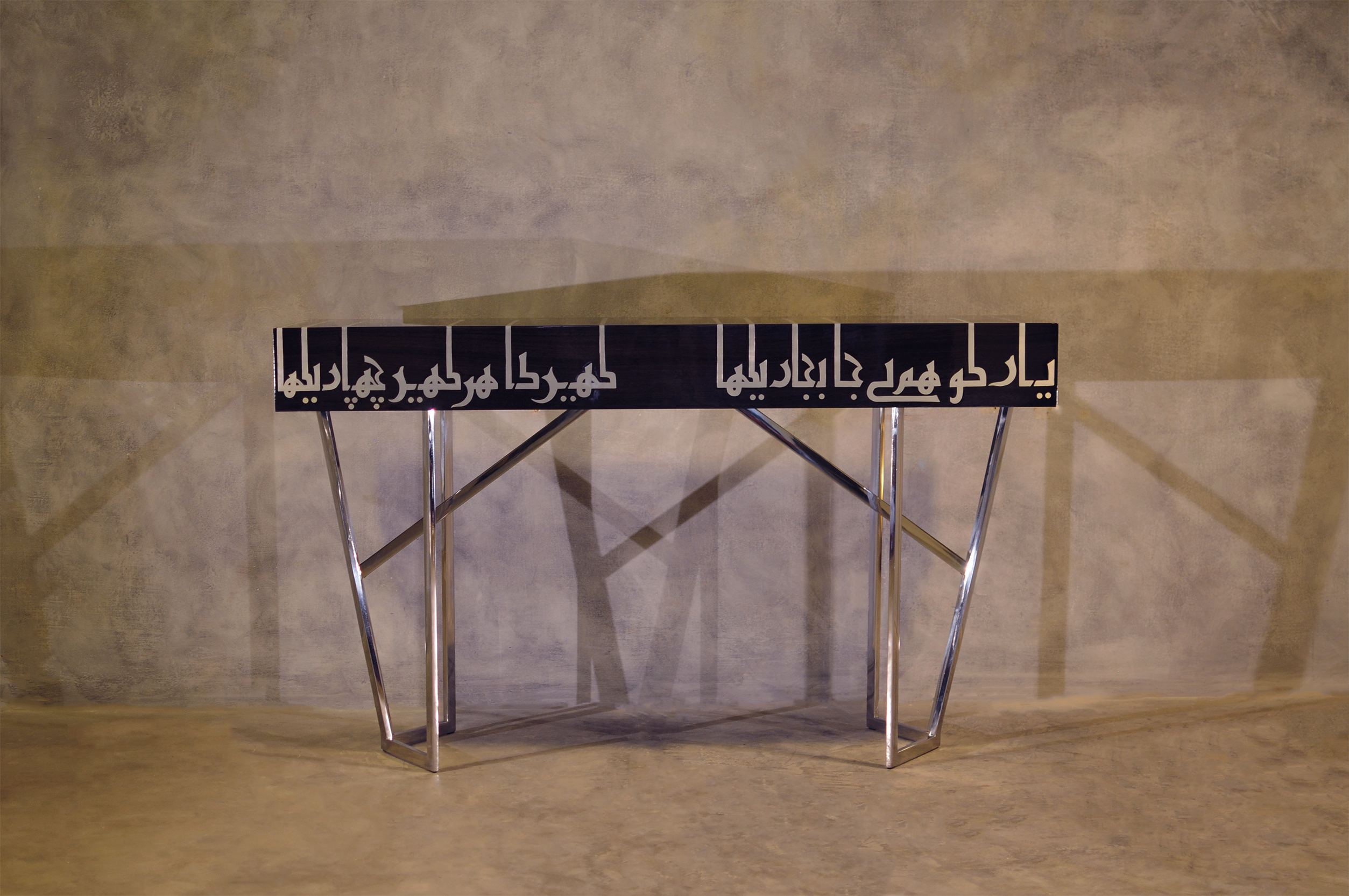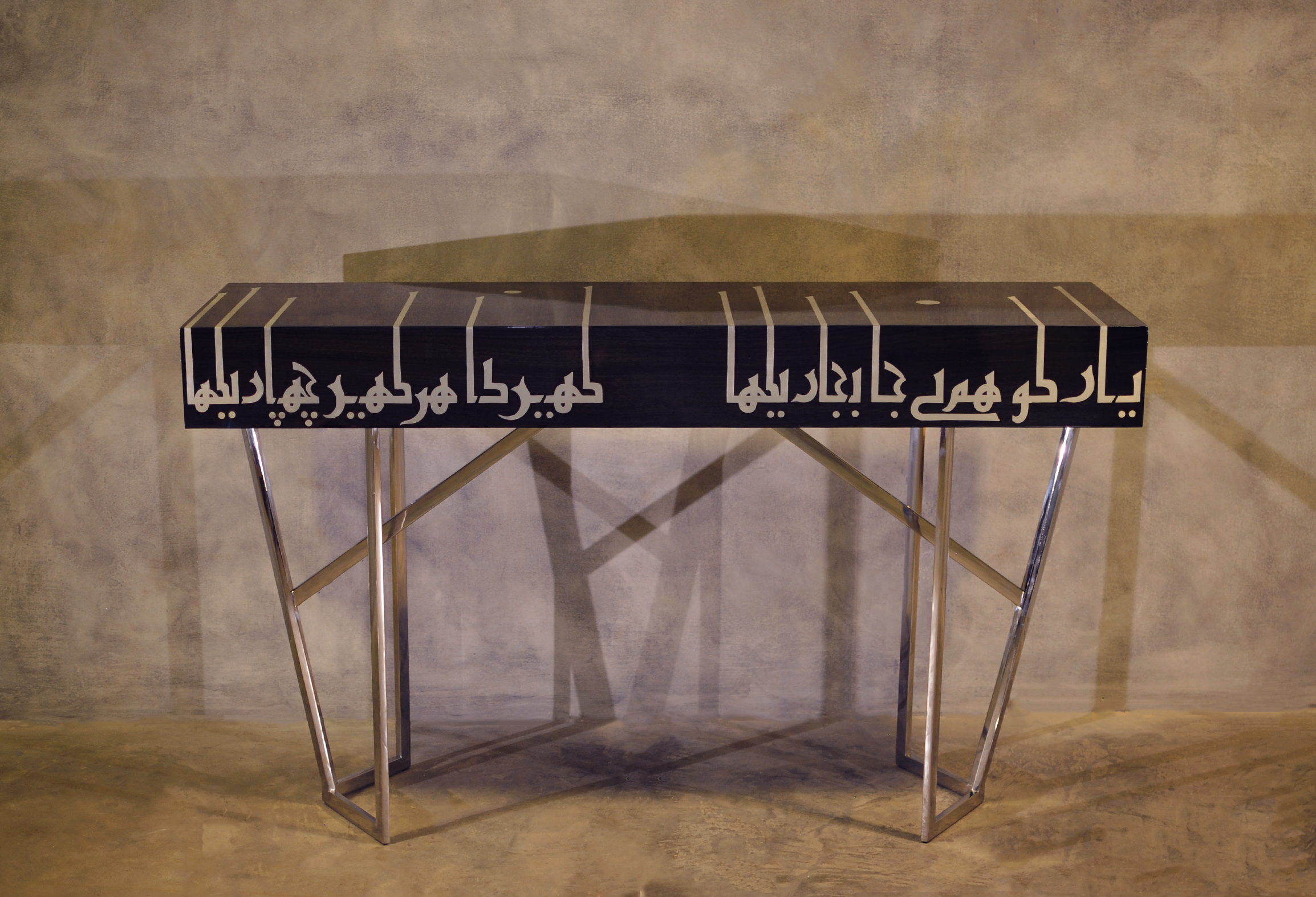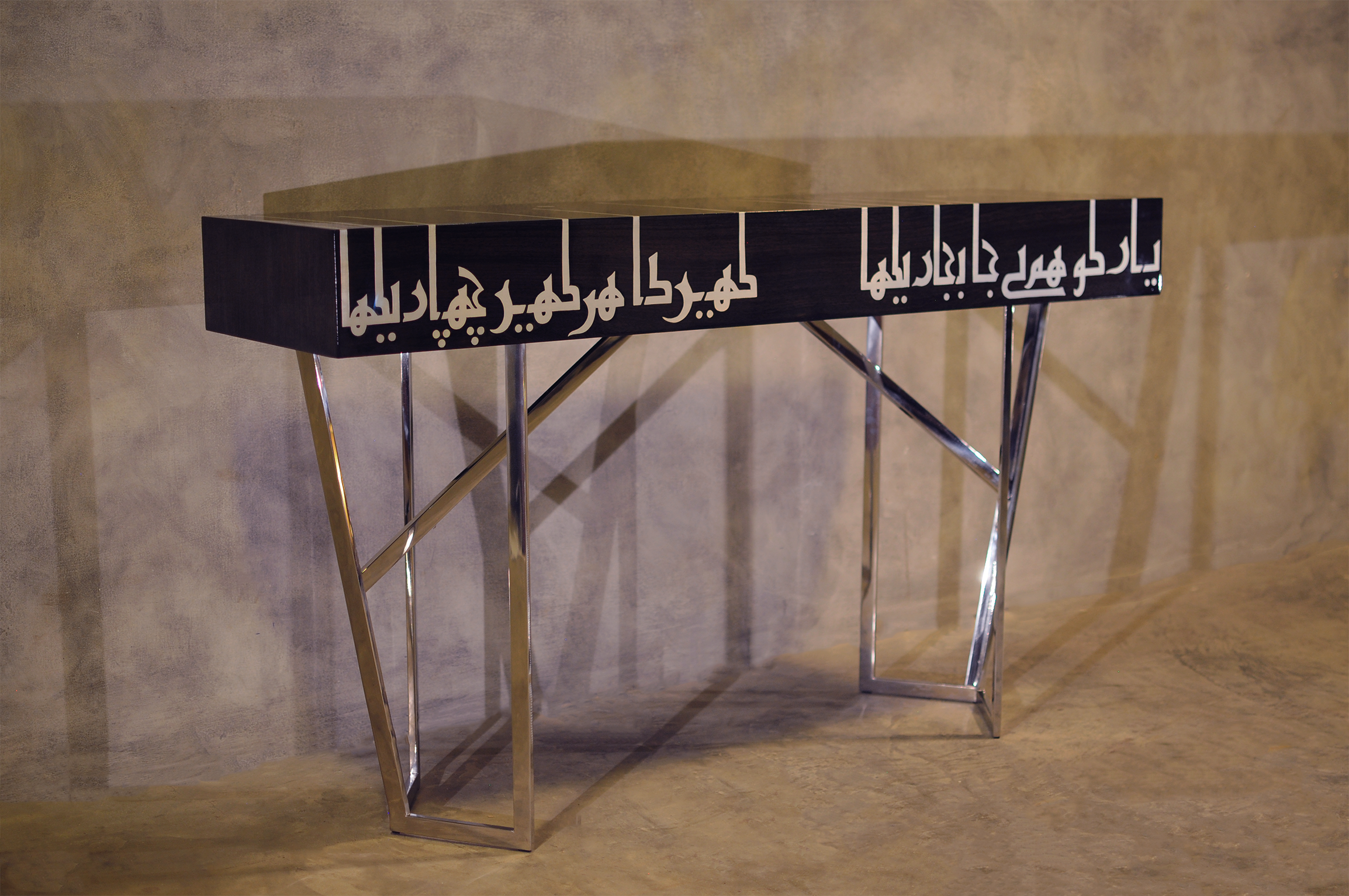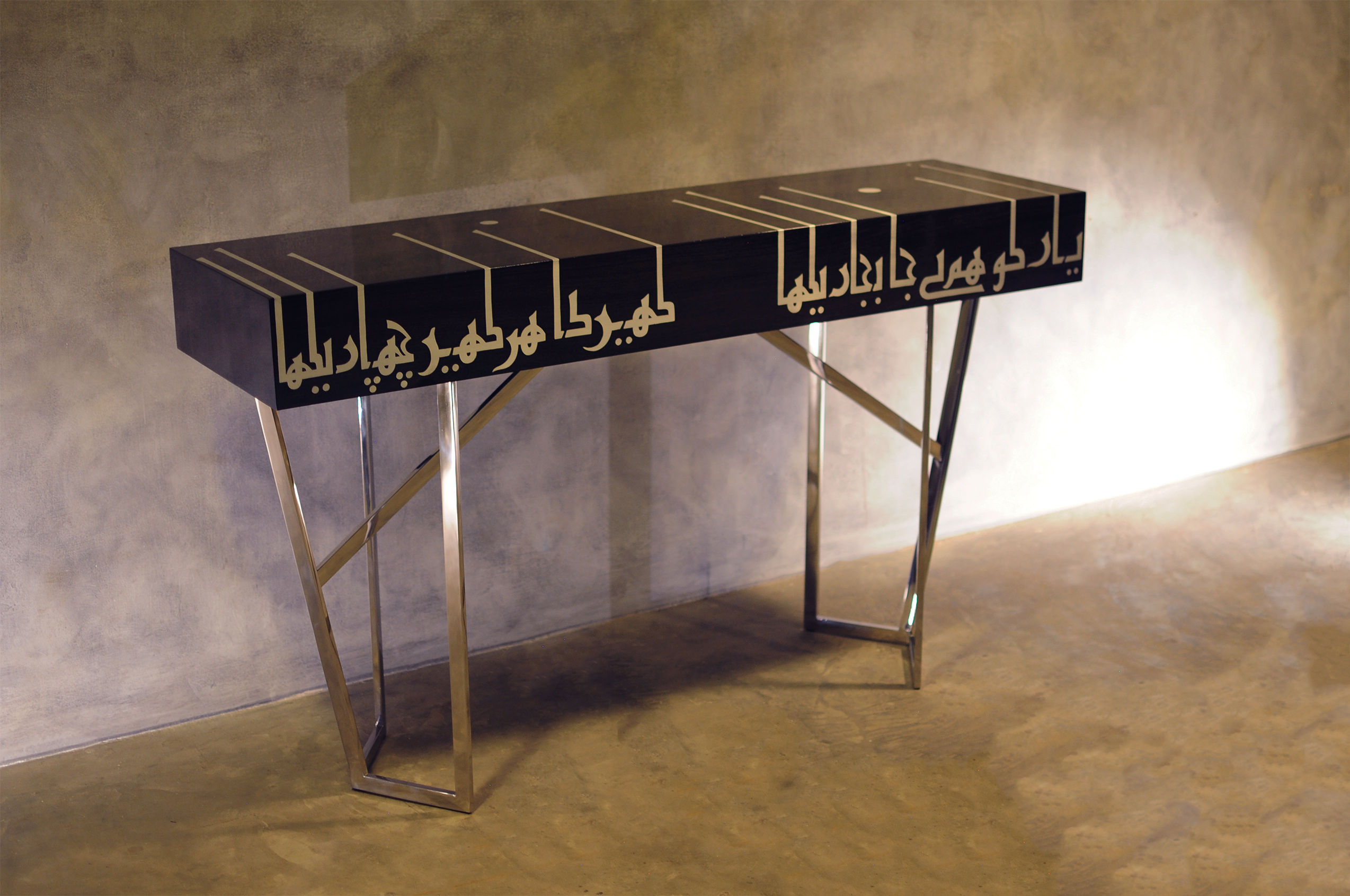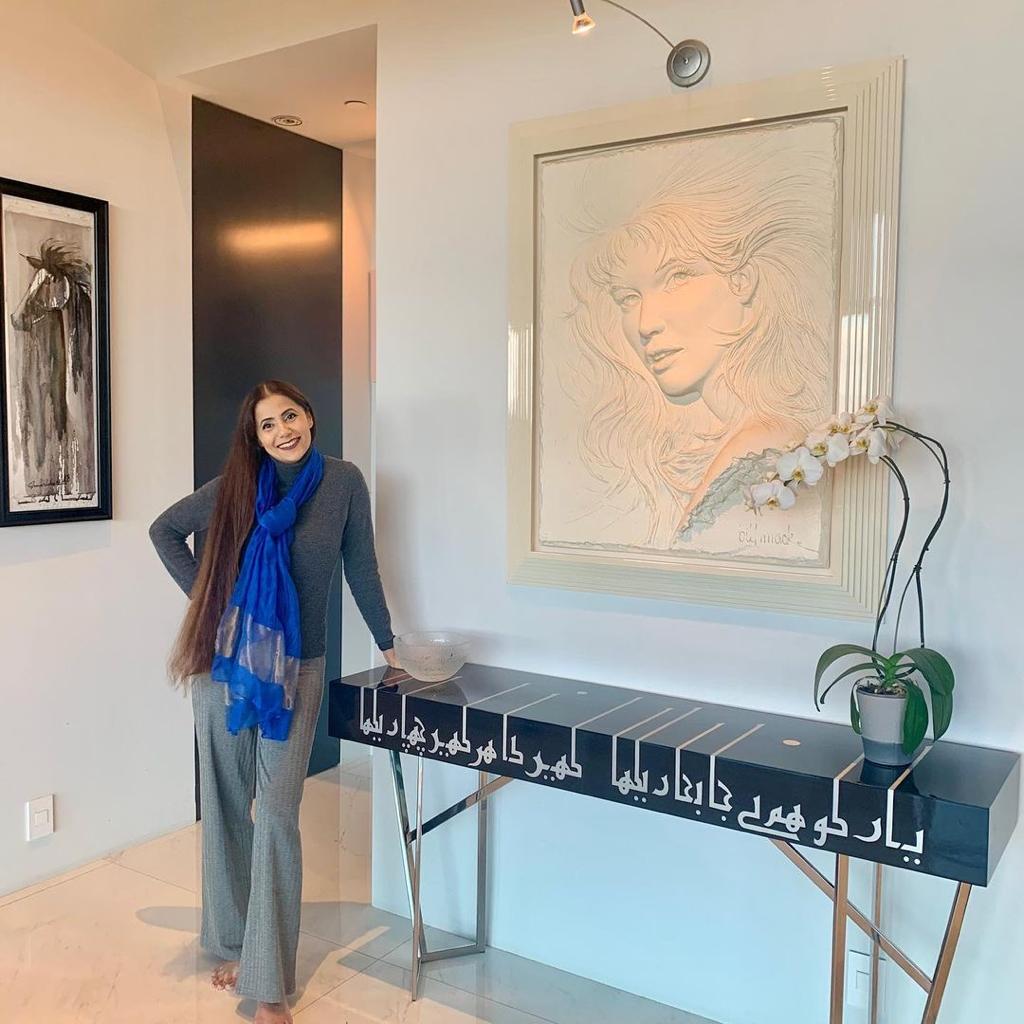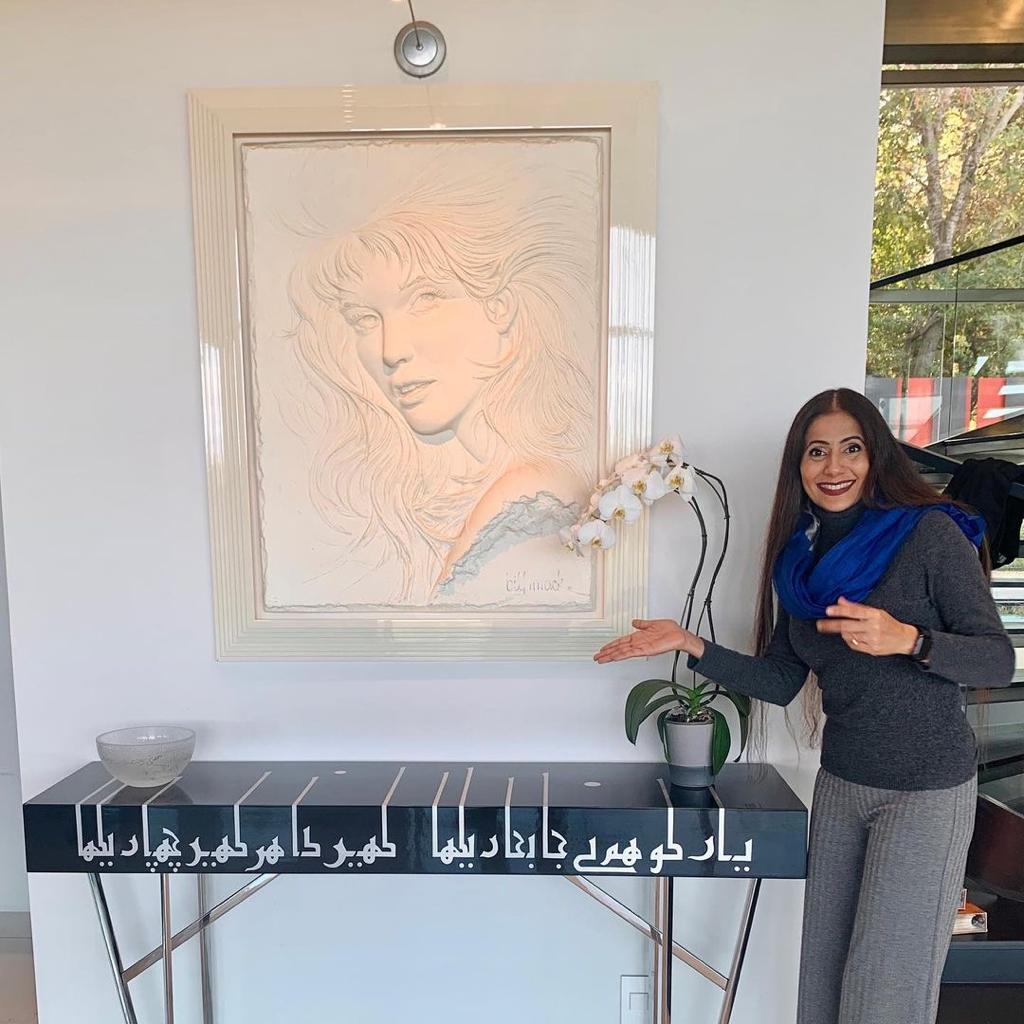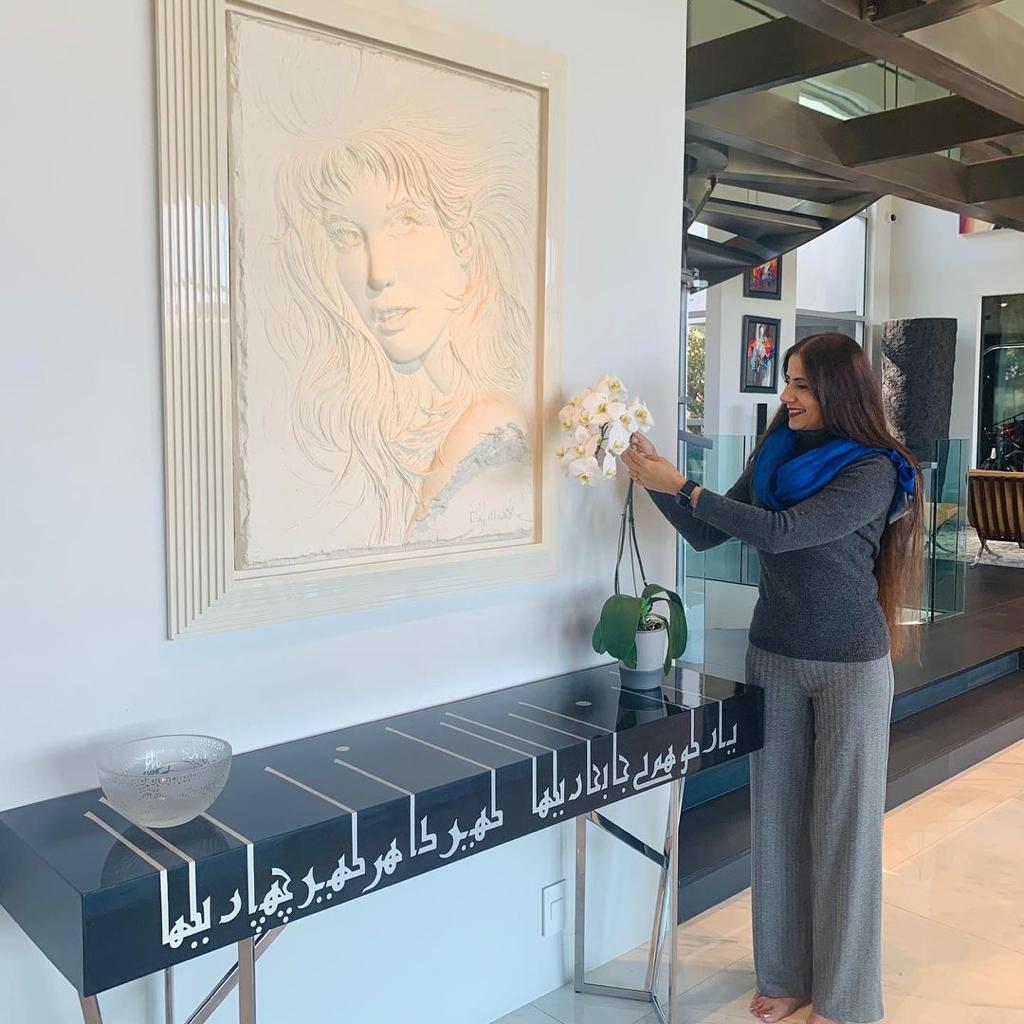 Price is subject to change
Price is subject to change