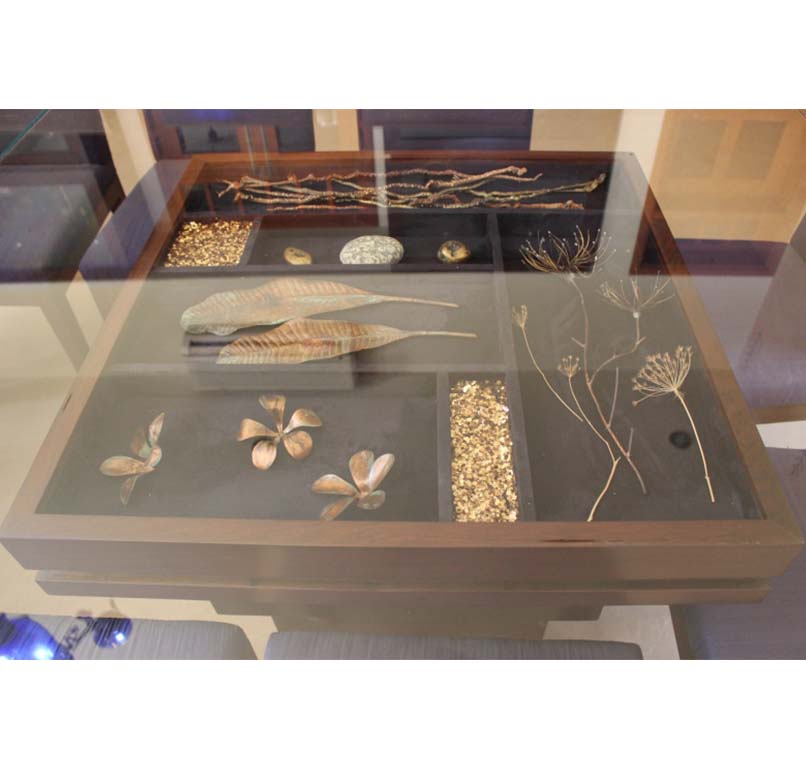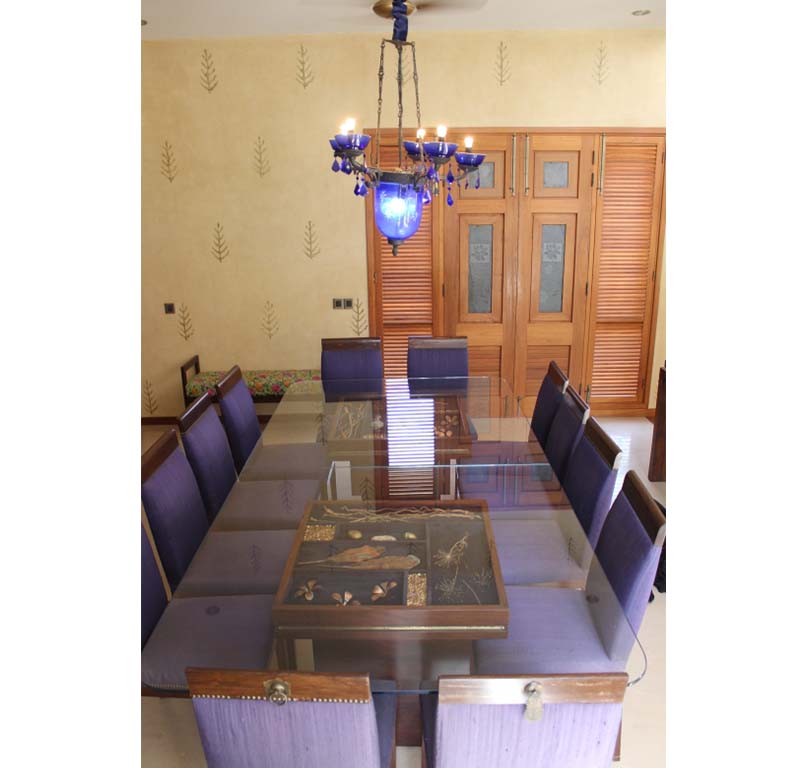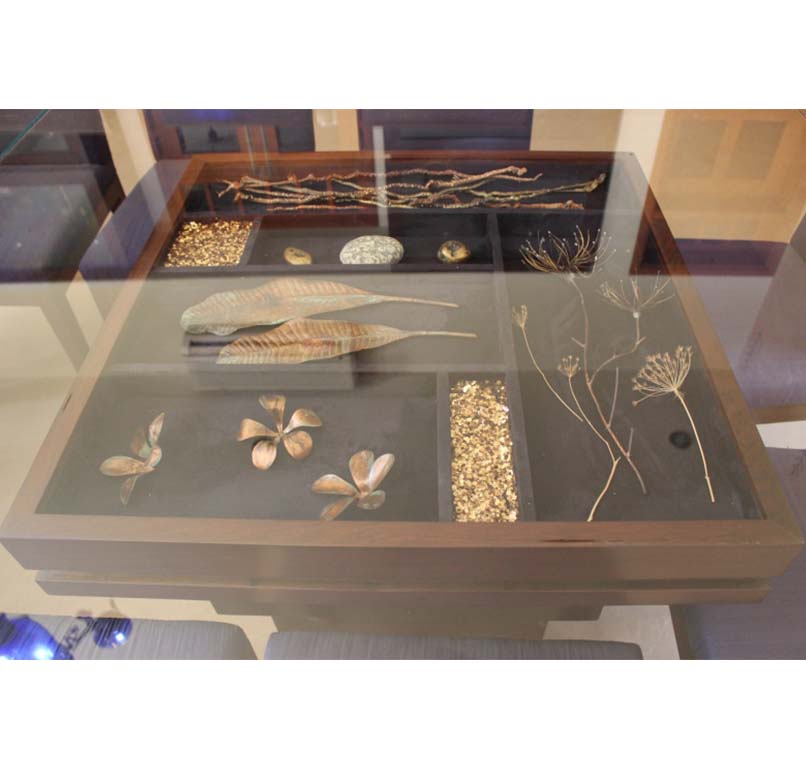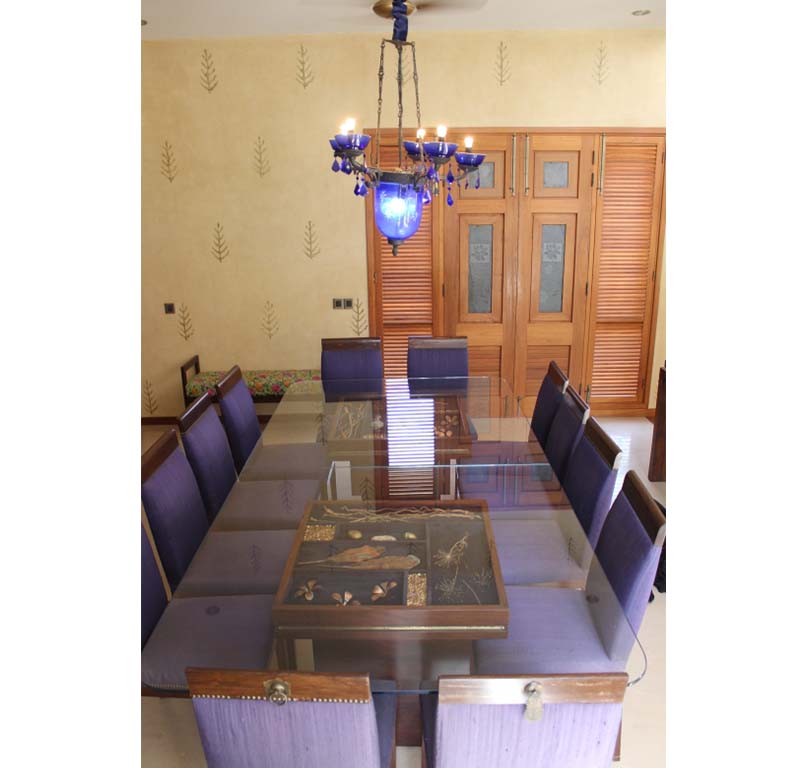 Ecolage - Dining Table Square (set of 2)
Two Square Glass tops put side by side balance on two gorgeous stepped pedestals. Under the glass, and inside the suede lined base is an assemblage of brass and copper ornaments. A wonderful dining table to seat 12 to 14 persons.
Can be done in 19mm glass top too.
Material:
Sheesham Wood
Ply wood
Suede Lining
Lacquered Brass
Lacquered Copper
Brass Filigree
12 mm Tempered Crystal glas
Farma Cutting + Sharp Nos Edges + Gola + Marble Hole (28 x 79)
Size:
Length 60 + 60'' , Width 60 + 60'' , Height 30''
Price:
305,556 + 18% Sales Tax = PKR 360,556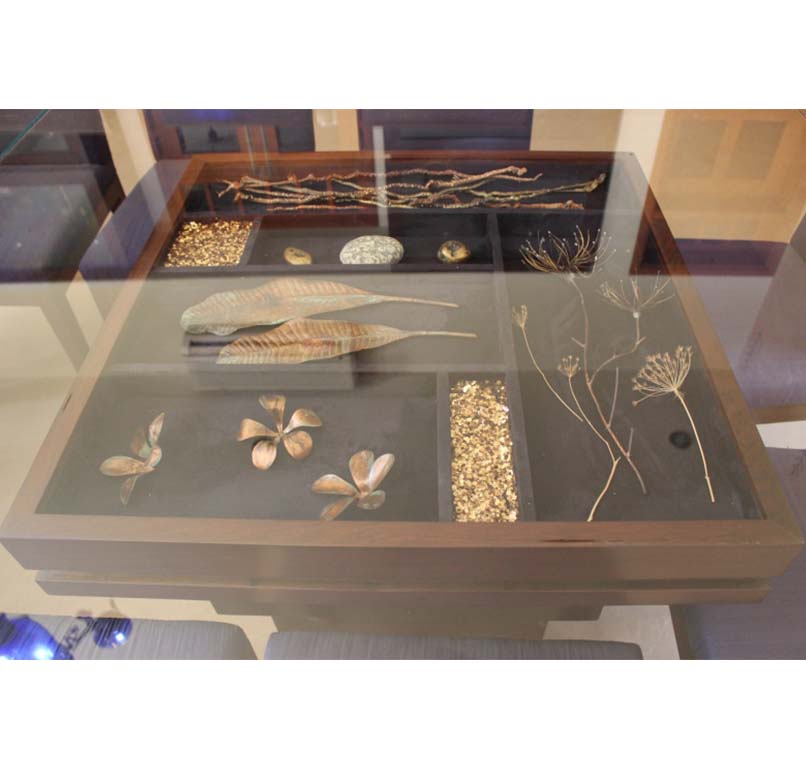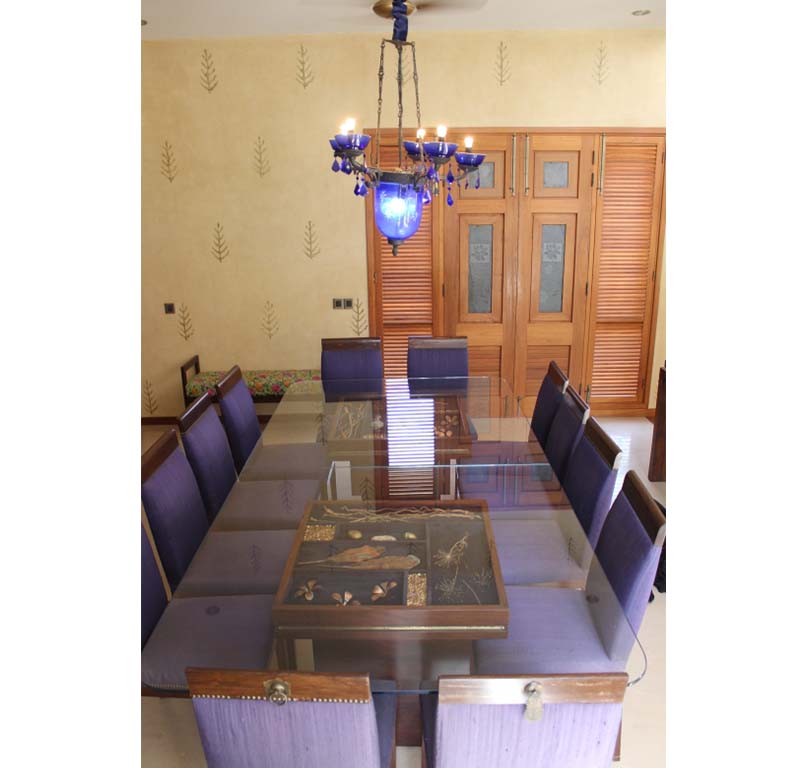 Price is subject to change
Price is subject to change