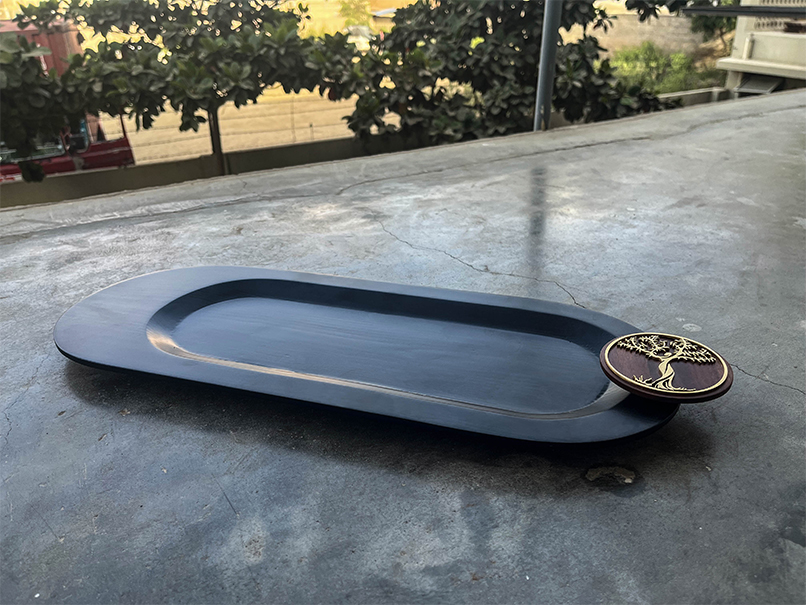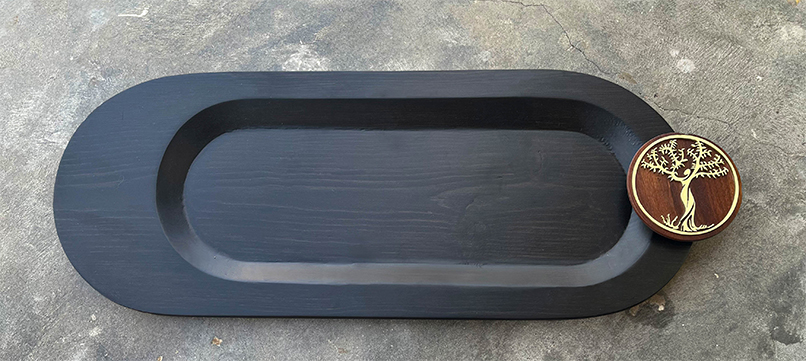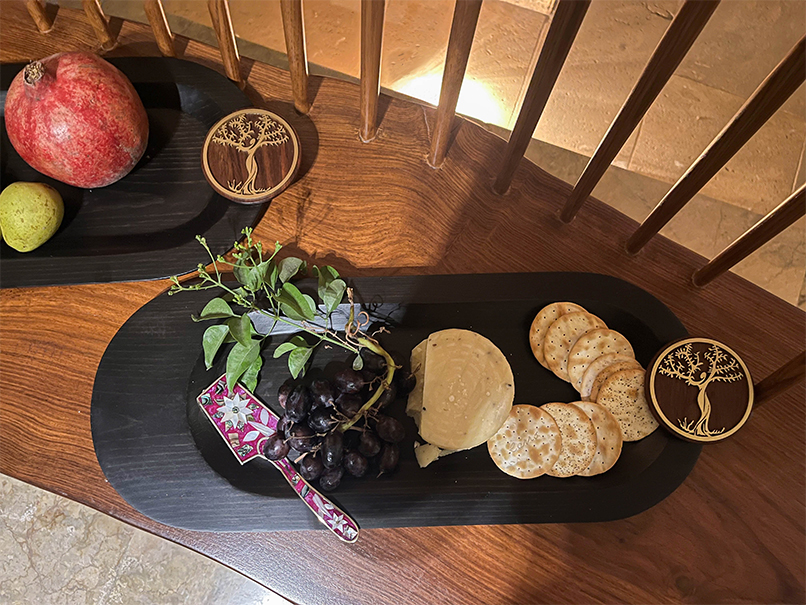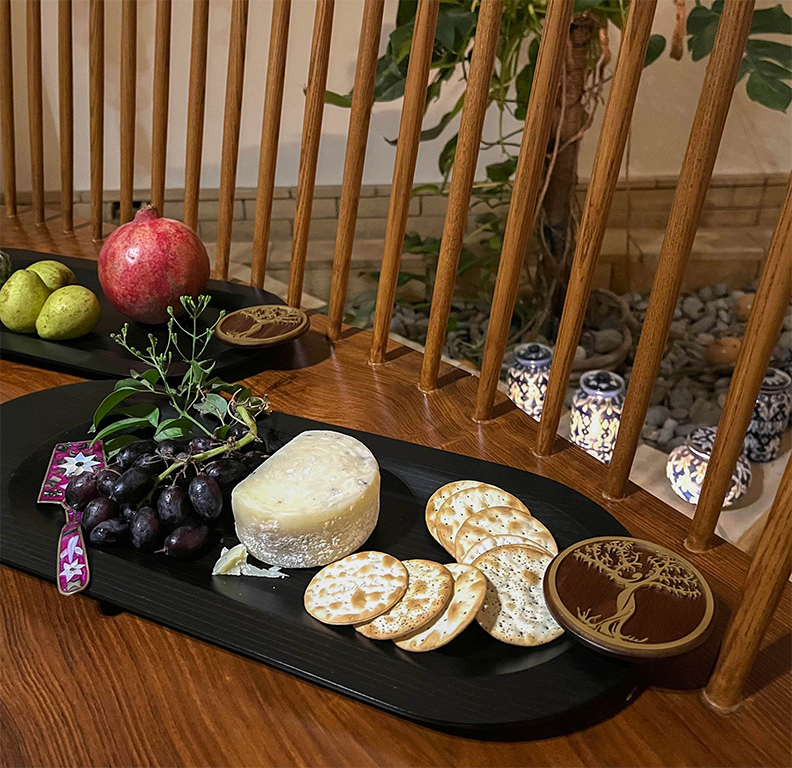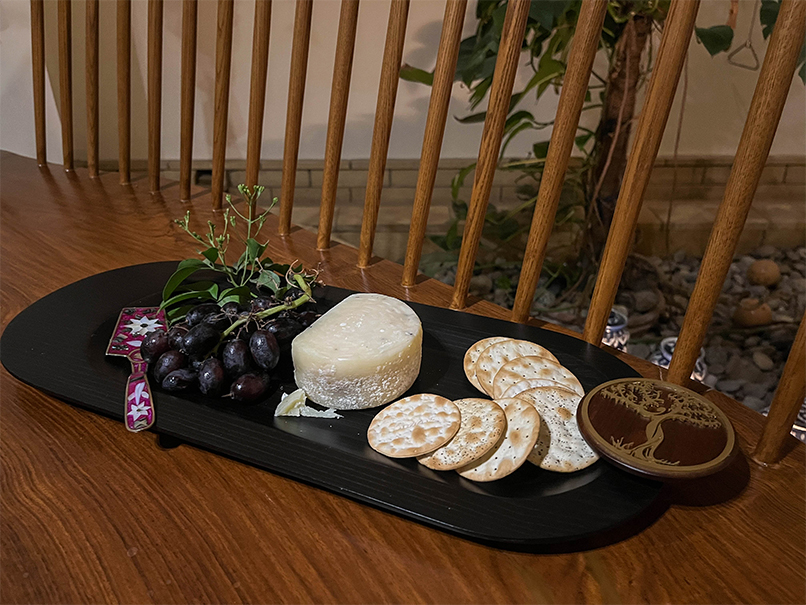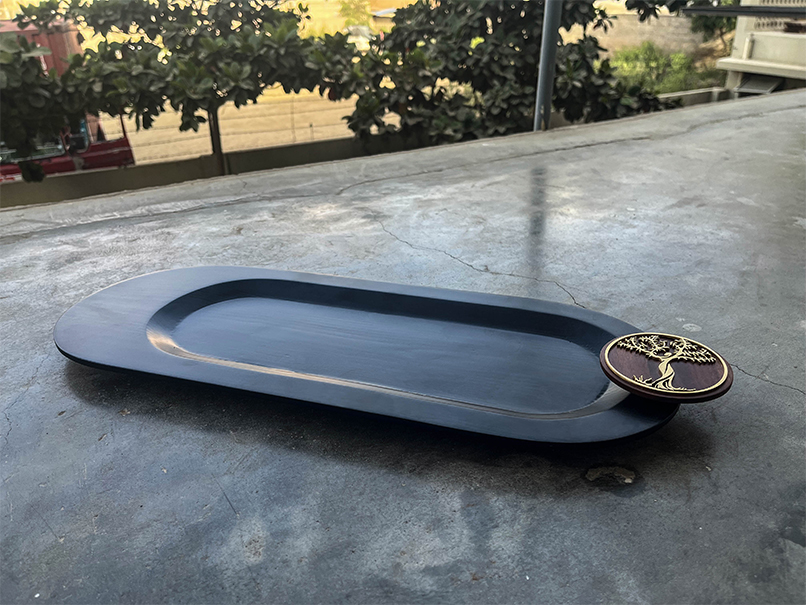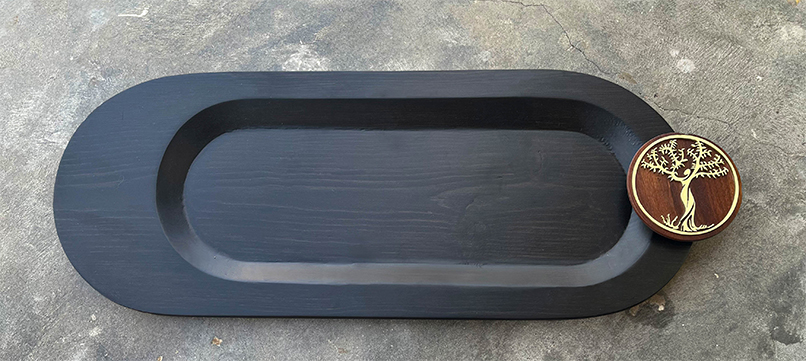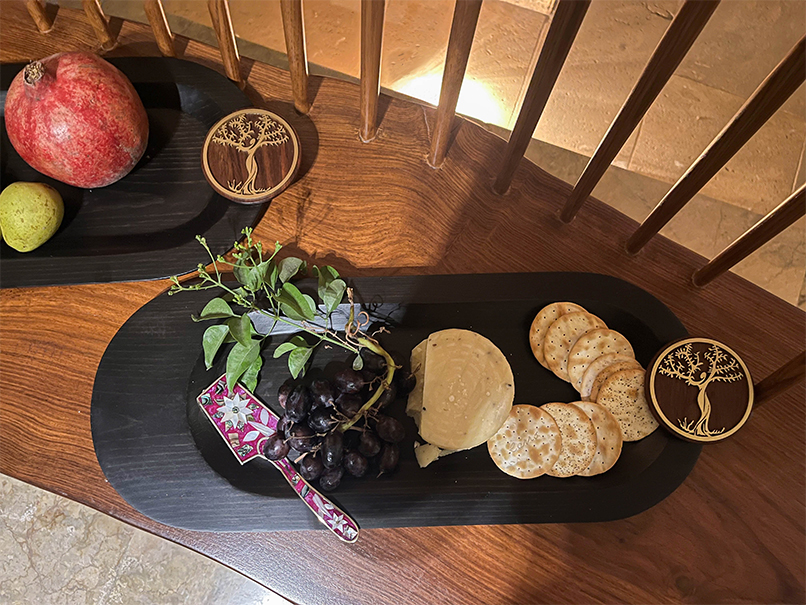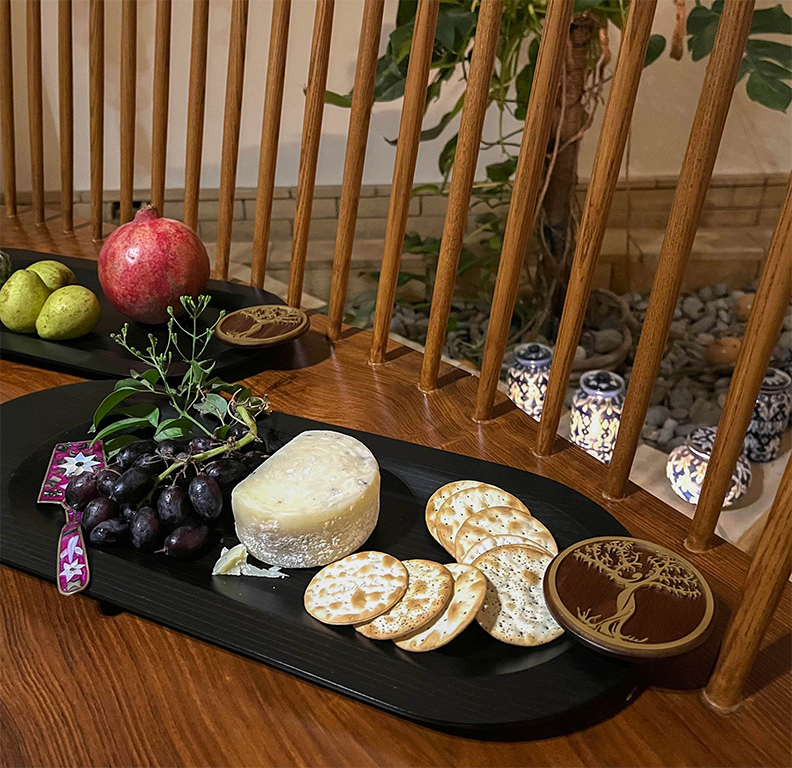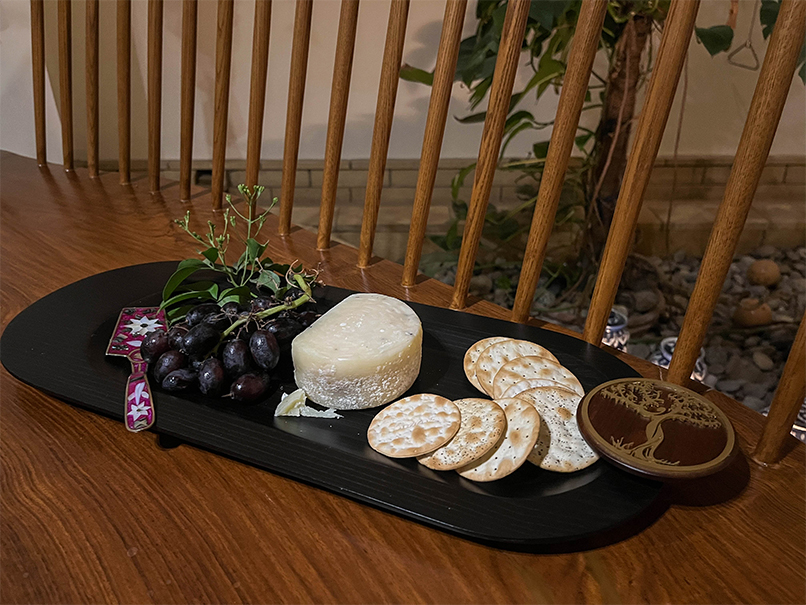 Tree of Life - Tray
The tree of life, a motif that traverses geographies, cultures and religions is a powerful reminder that our wellbeing is inextricably intertwined with the wellbeing of all living things. Expertly traced and cut in brass and inlaid into Sheesham wood this light-weight tray is perfect as a platter to serve food or a tray to serve.
Care
Clean with a soft damp cloth. Use Clear Furniture Polish occasionally to maintain the wood's natural finish.
Felt pads at the bottom keep all surfaces scratch free.
Material:
Kale Wood
Sheesham Wood
Brass inlay
Size:
Length 20'' , Width 8'' , Height 1.25''
Price:
13,000 + 18% Sales Tax = PKR 15,340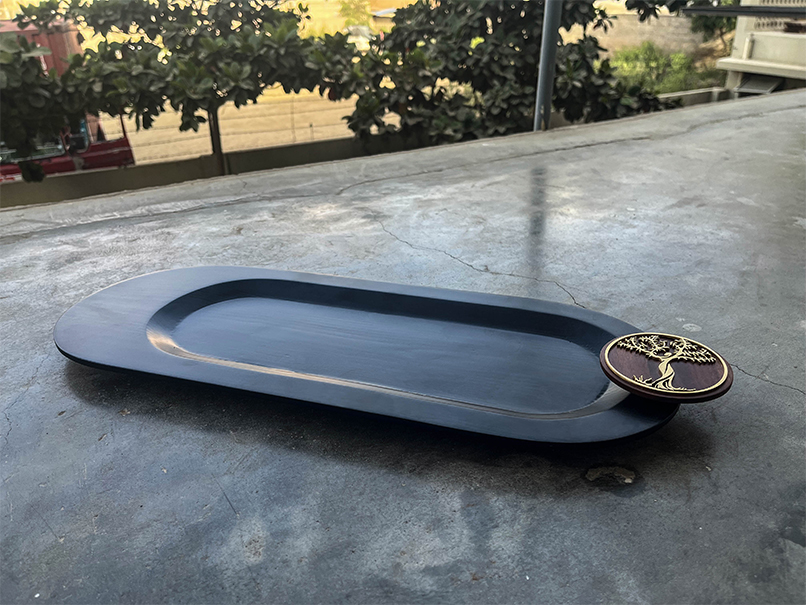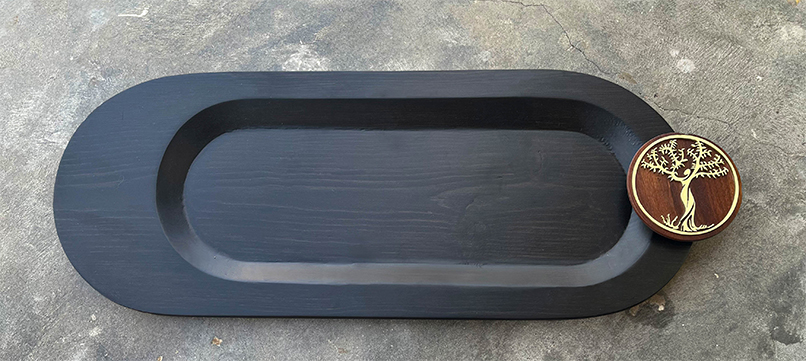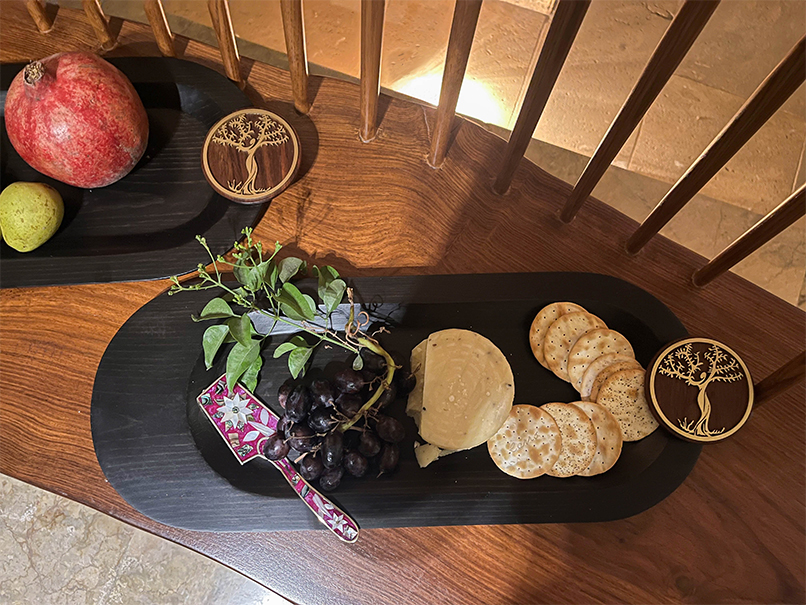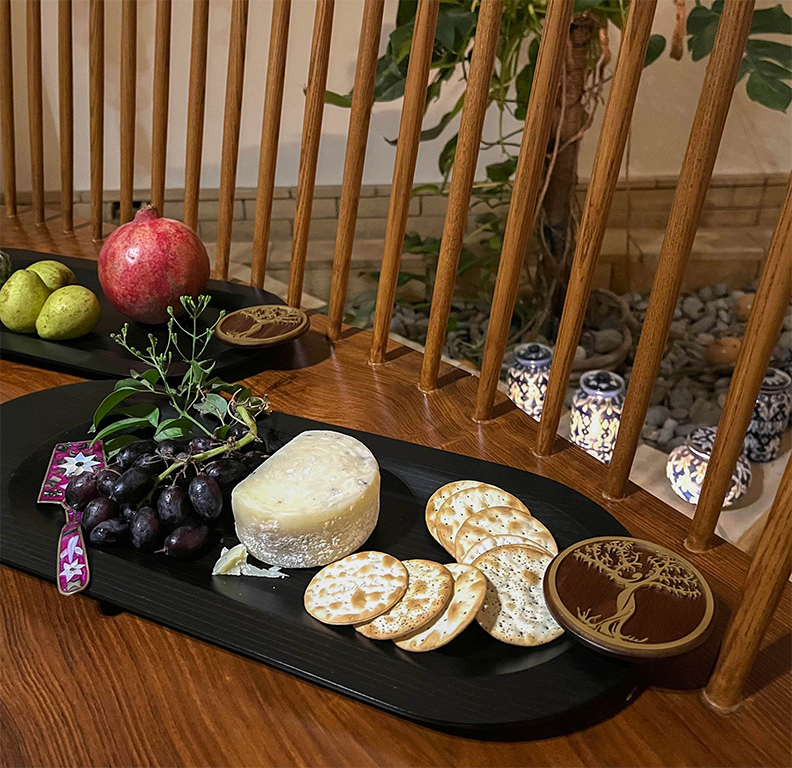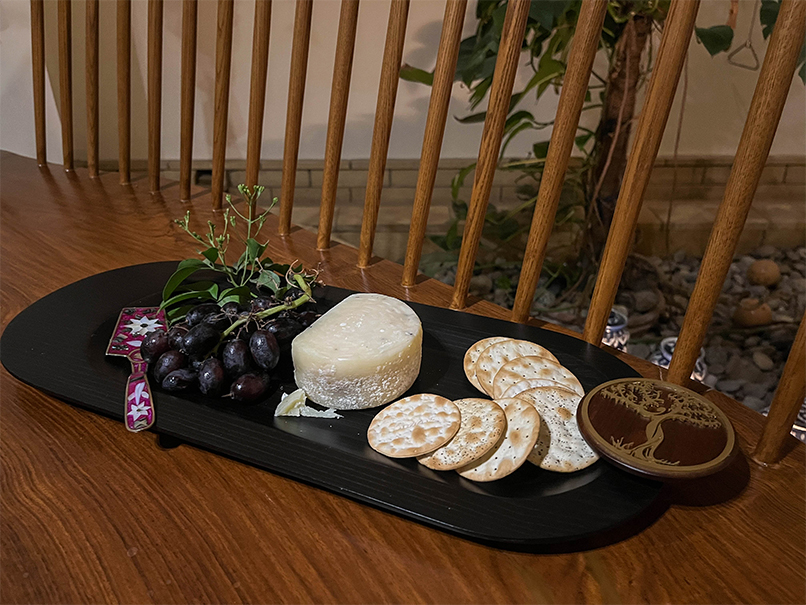 Price is subject to change
Price is subject to change