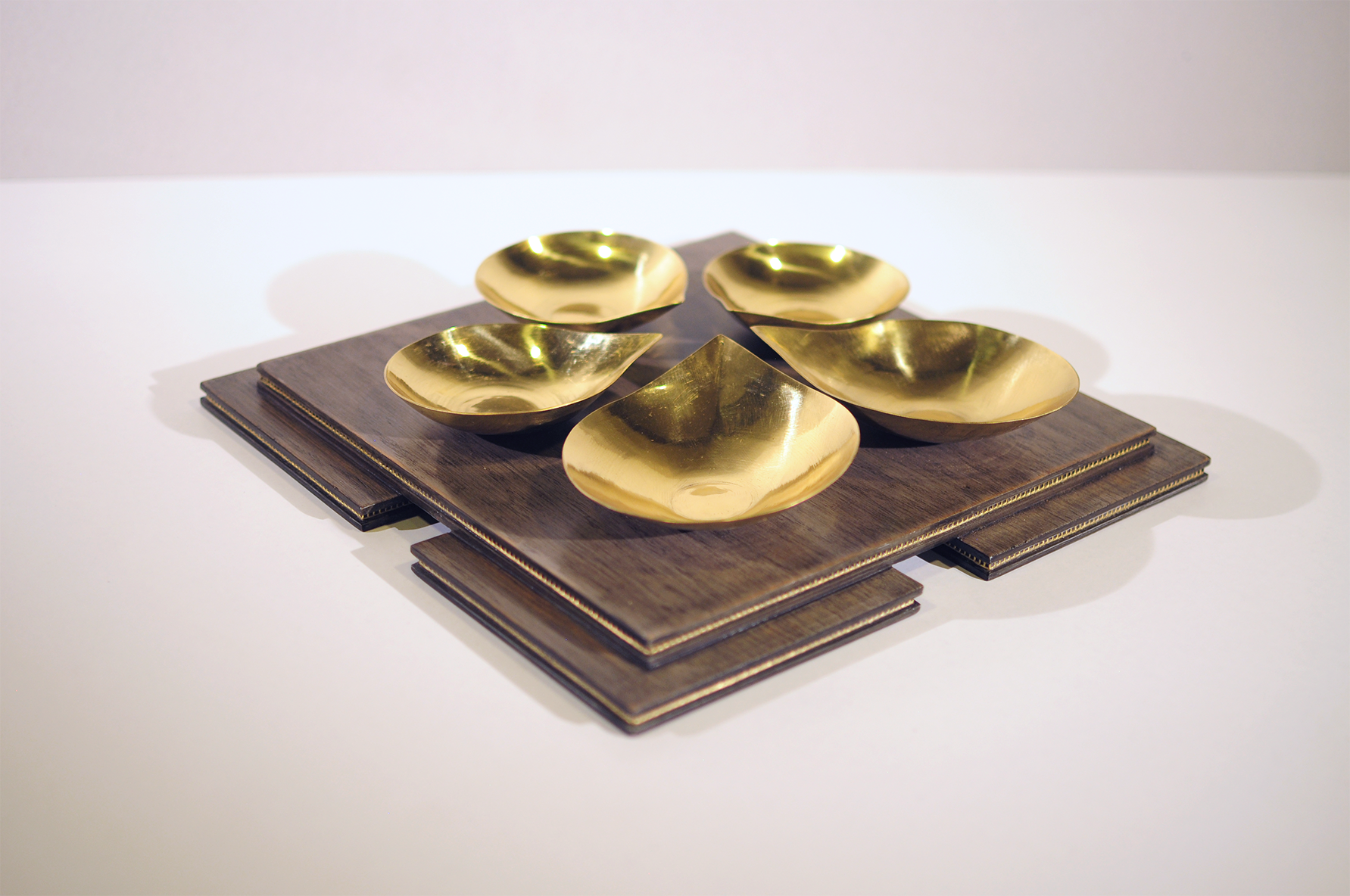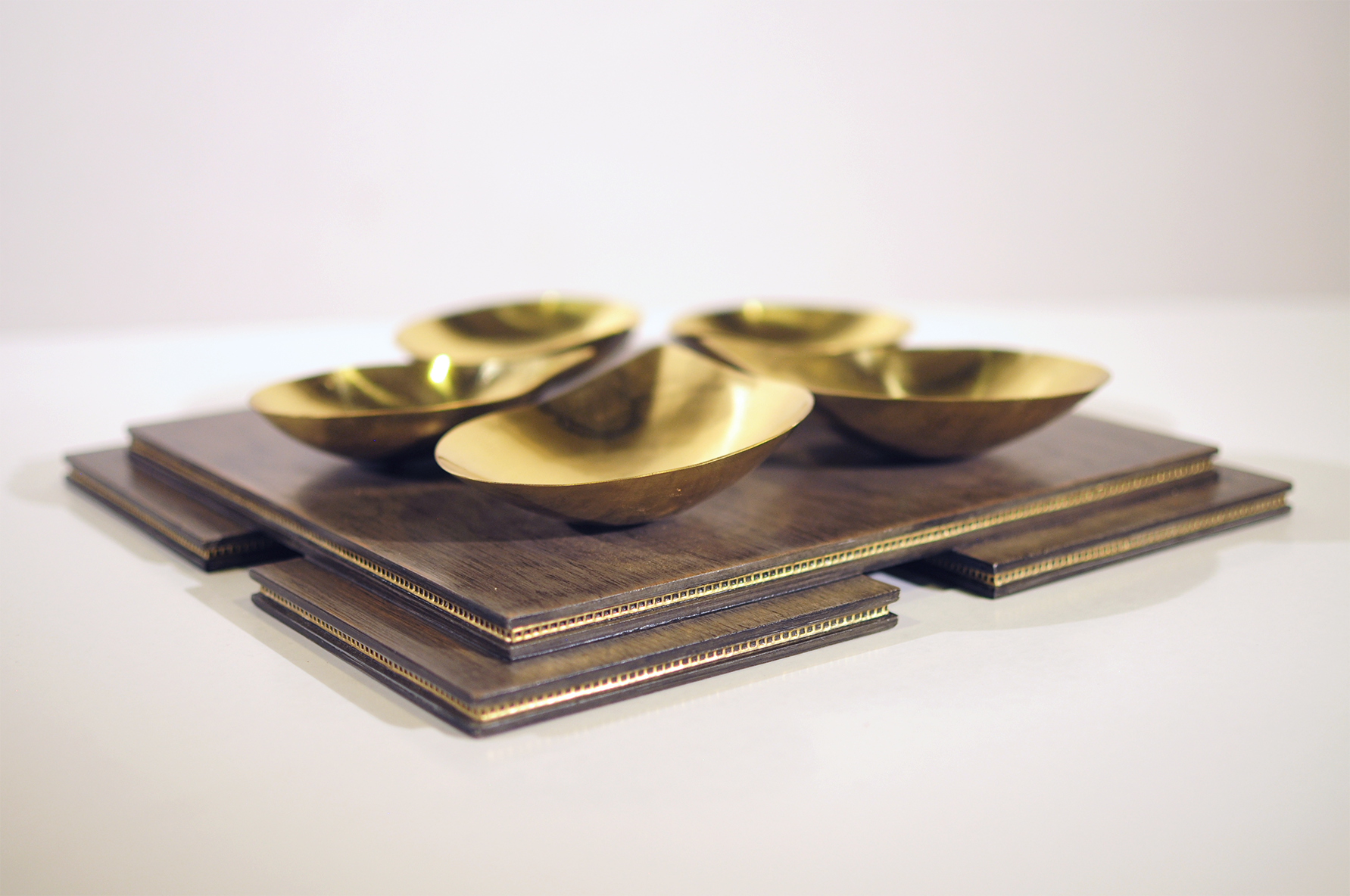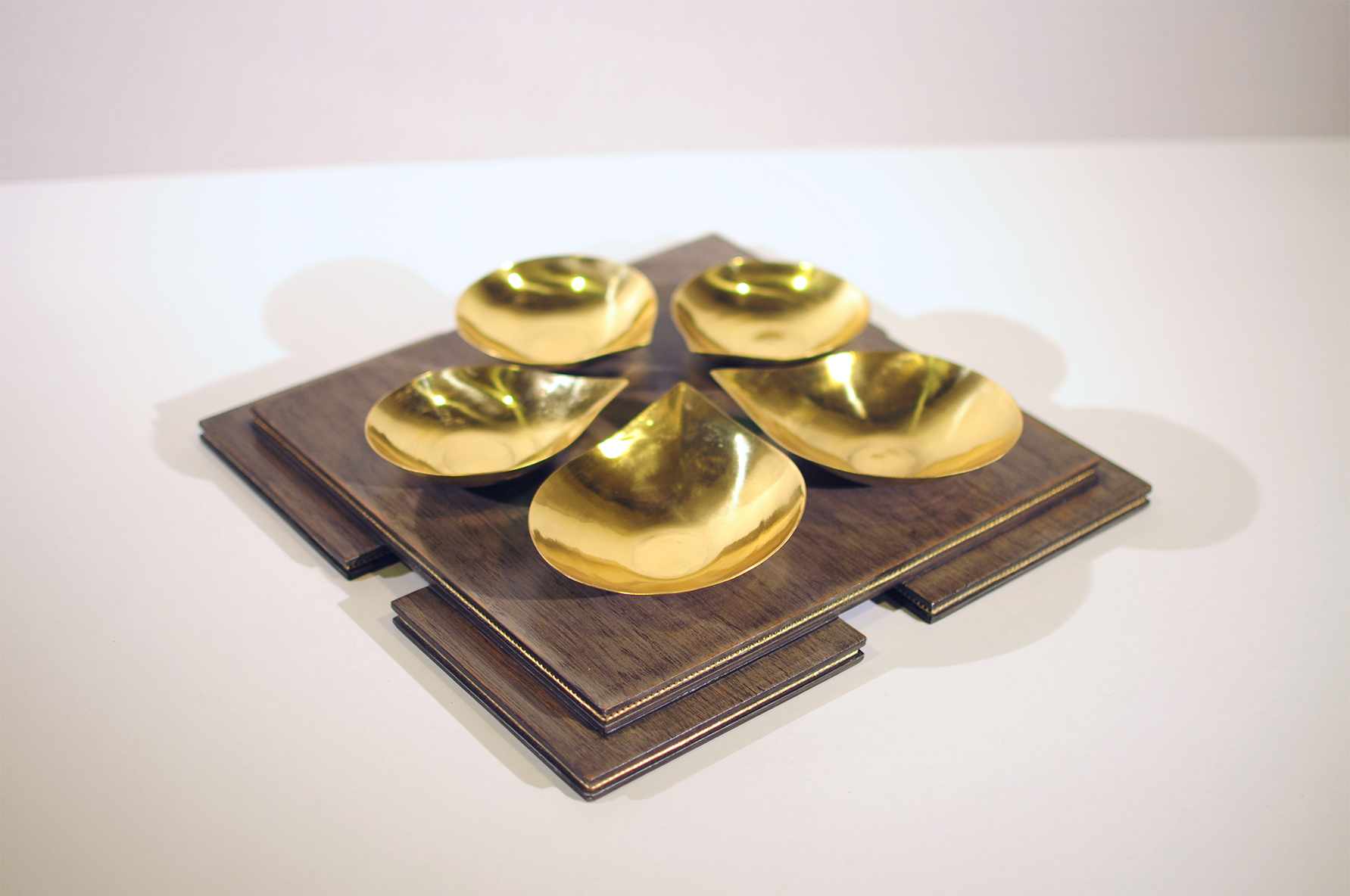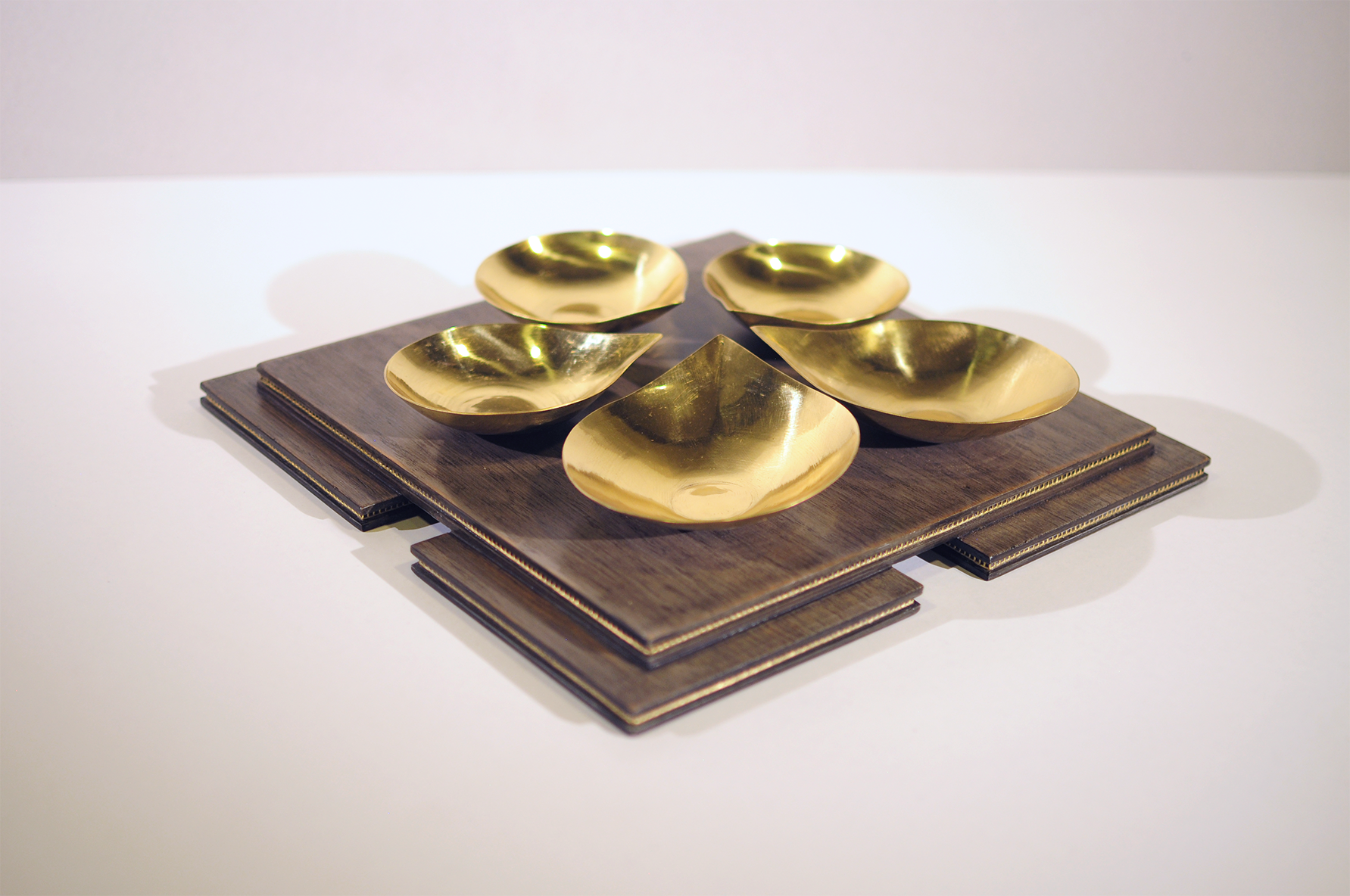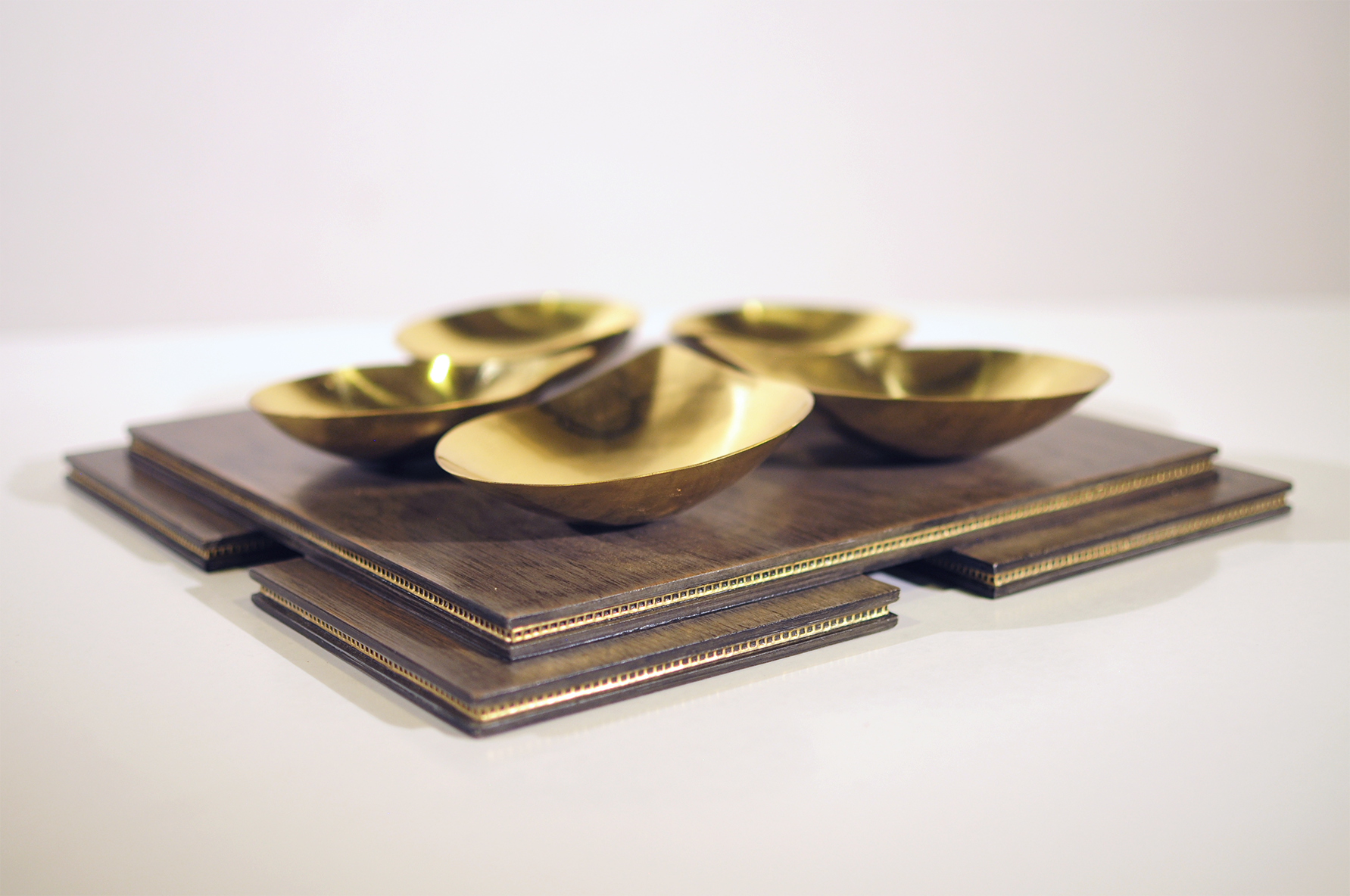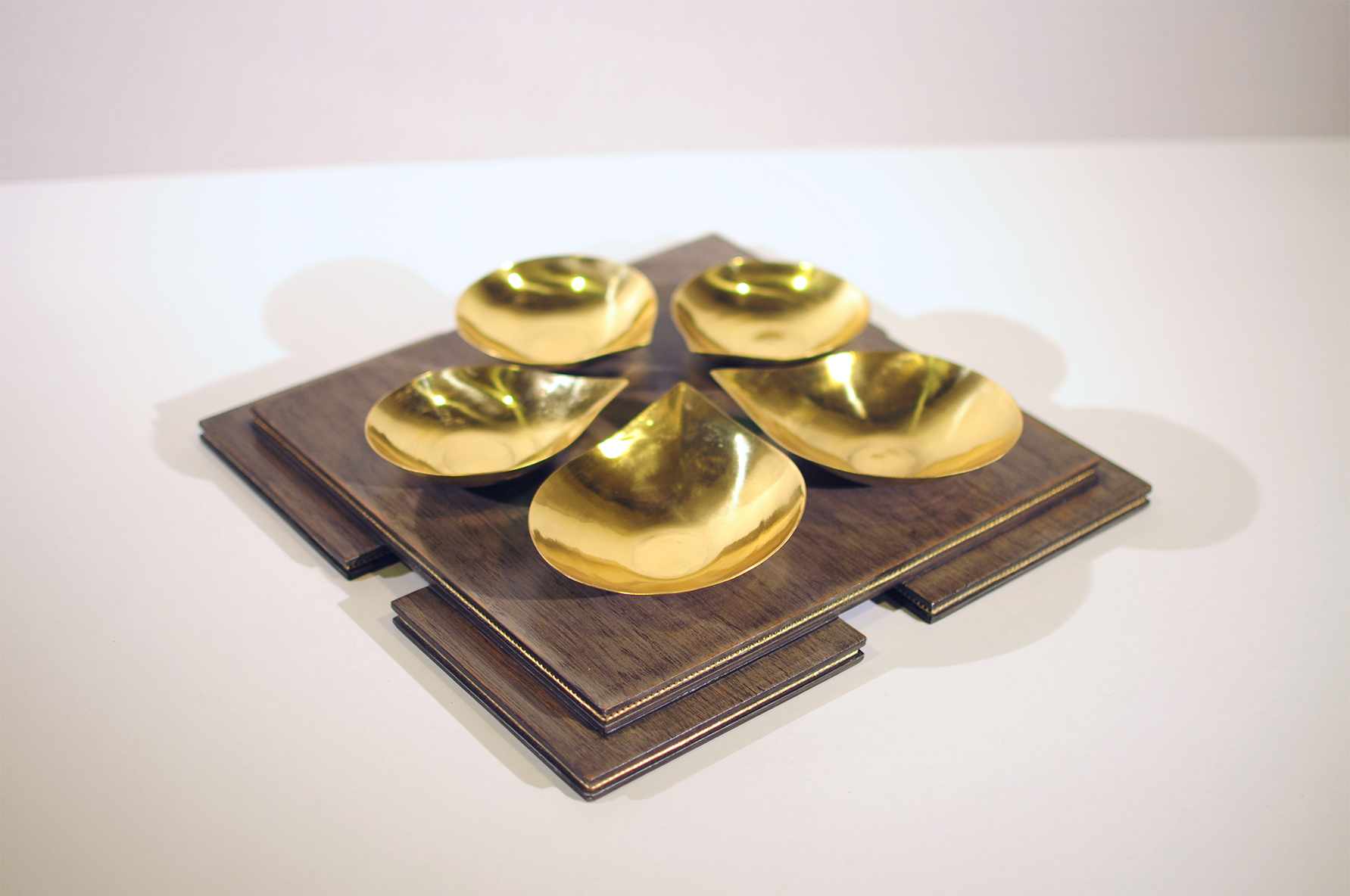 Diya Phool - Platter with 5 Diyas
Copper Diyas (traditional oil lamps), an indispensable part of celebrations across the Subcontinent are inventively arranged to form a flower pattern. This is ideal to serve nuts or dry condiments with Haleem, Khowsay or whatever you may fancy.
Care
Clean with a soft damp cloth. Use Clear Furniture Polish occasionally to maintain the wood's natural finish. The Diyas are removable and can be washed but must be wiped dry immediately.
 Felt pads at the bottom keep all surfaces scratch free.
Material:
Kale Wood
Brass Filigree
Lacquered Copper diya (removable)
Felt pads
Size:
Length 12.5'' , Width 12.5'' , Height 2.5''
Price:
11,880 + 18% Sales Tax = PKR 14,018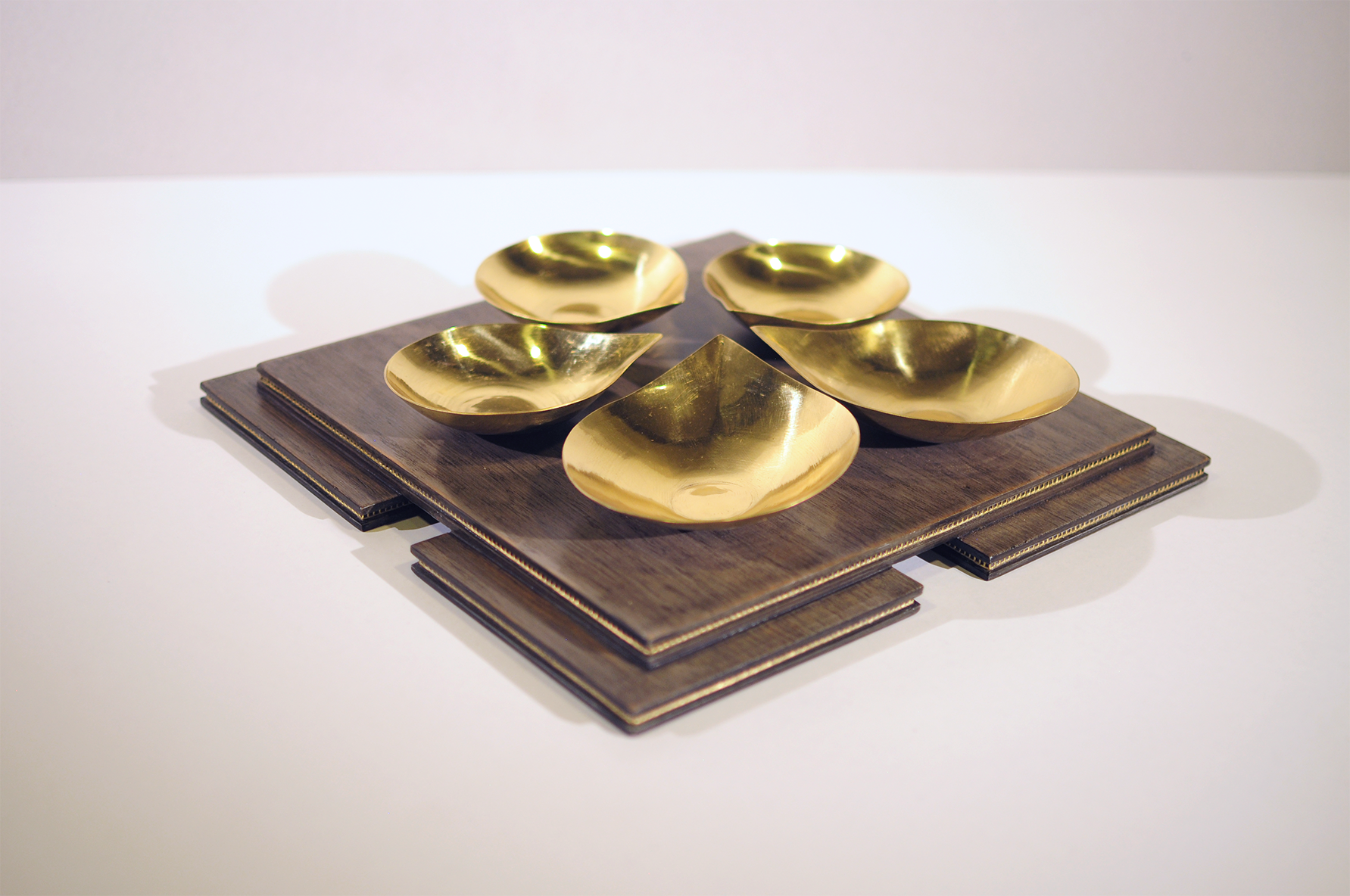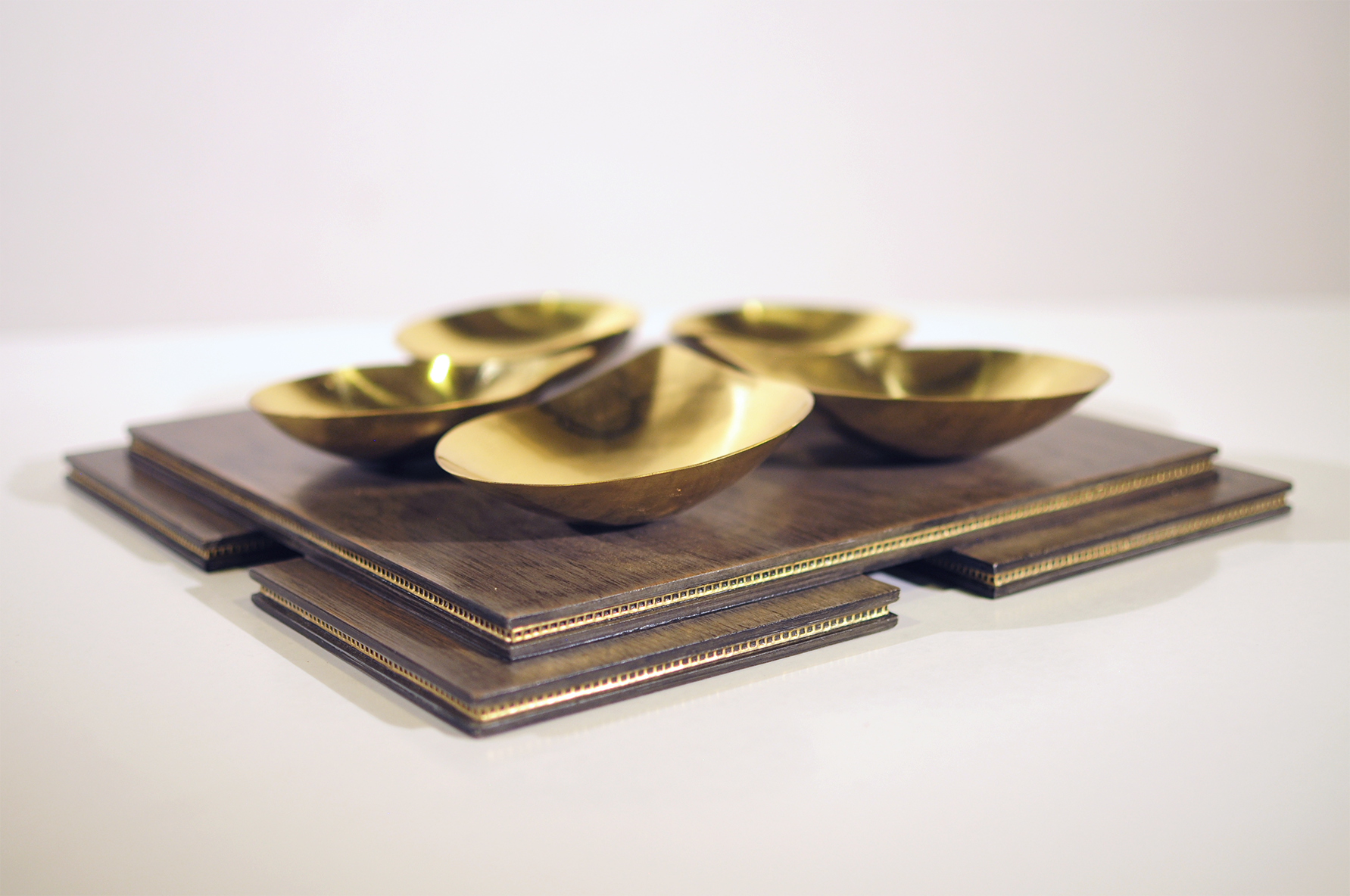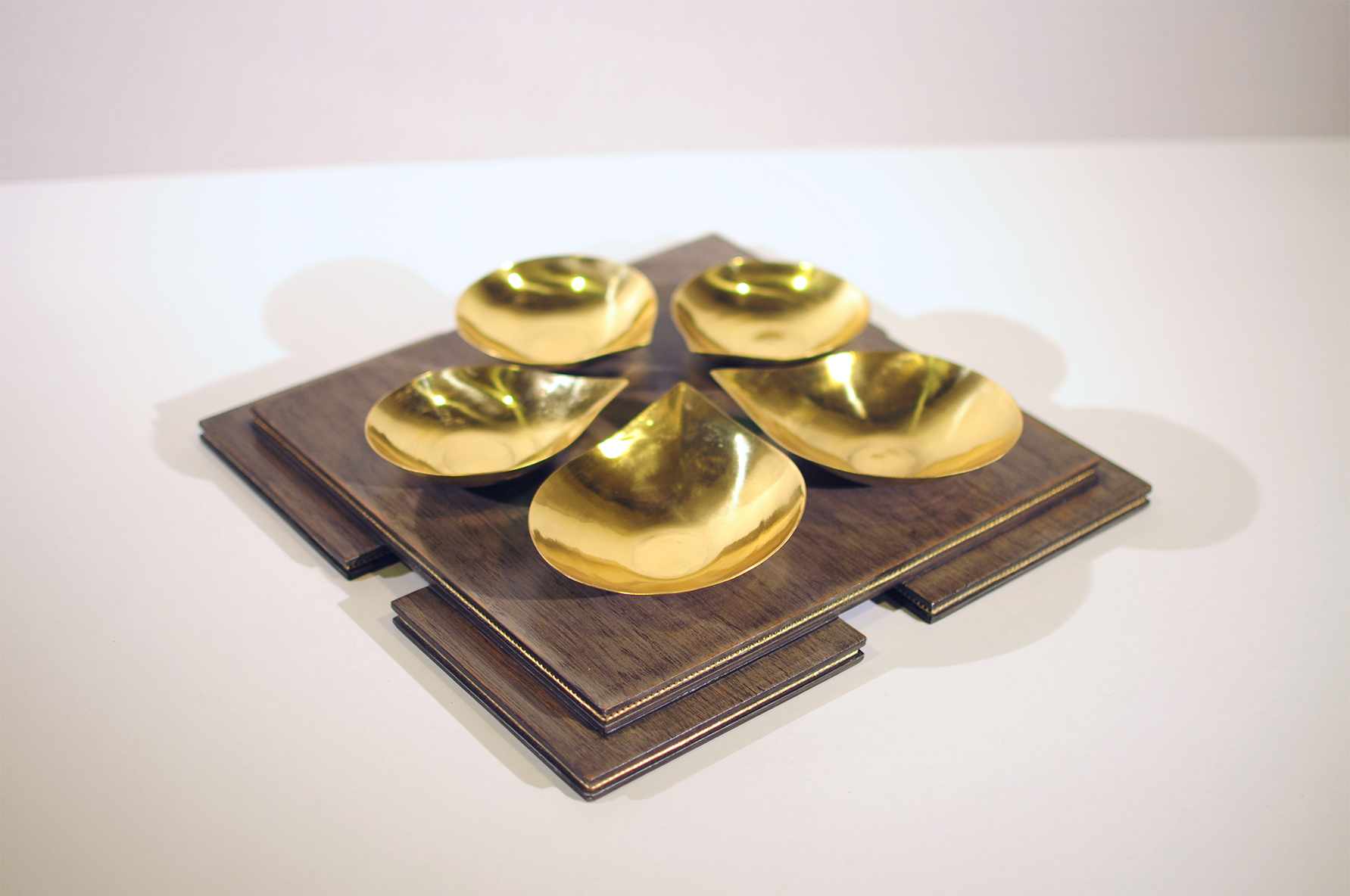 Price is subject to change
Price is subject to change