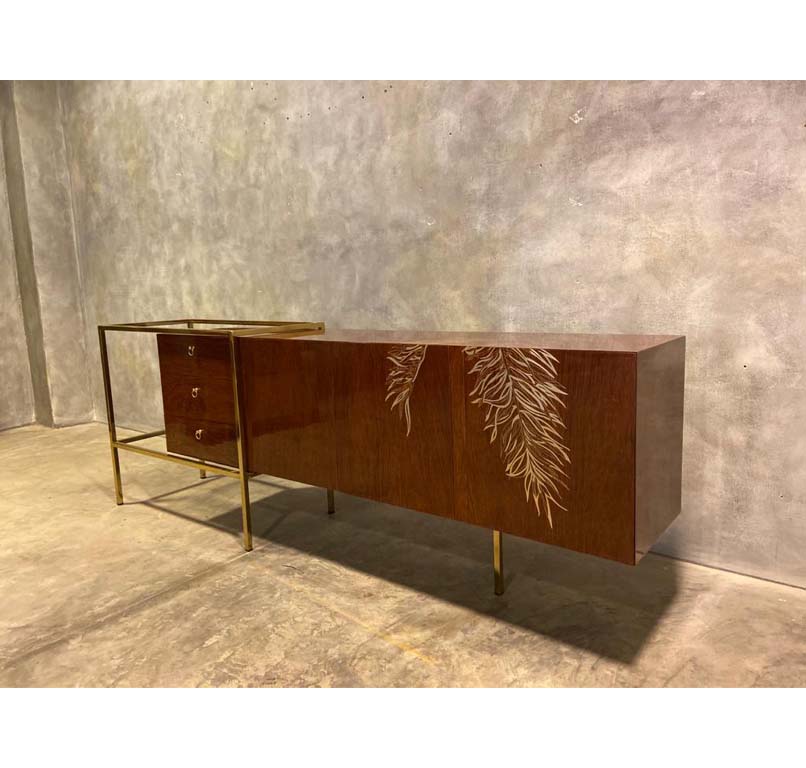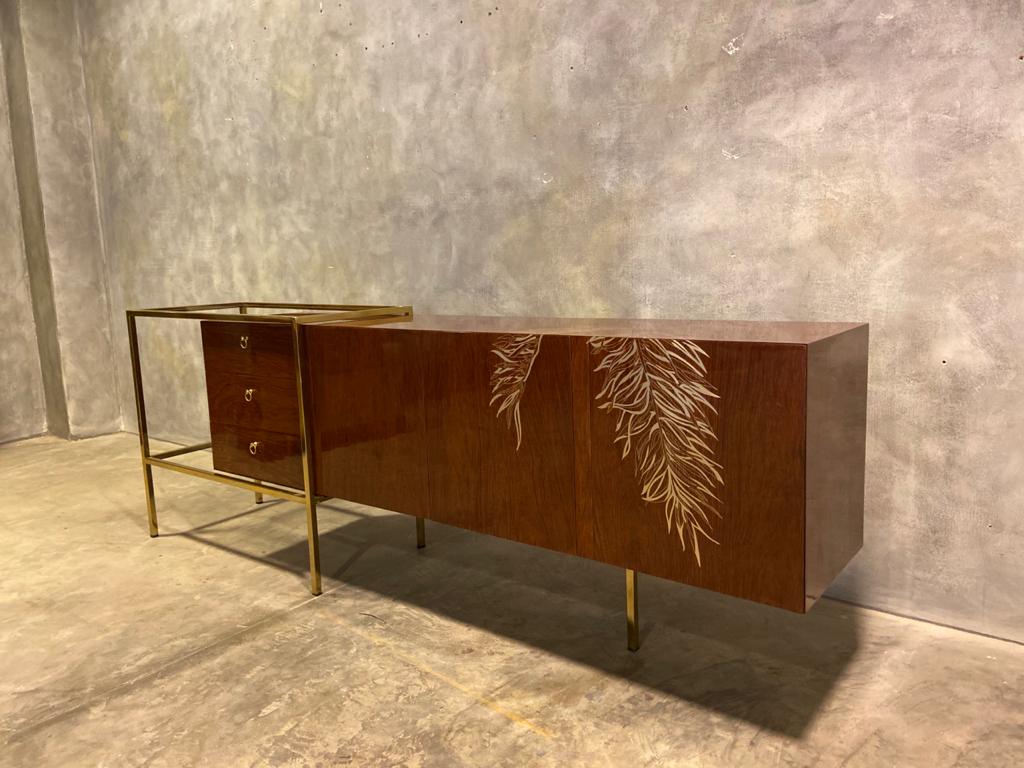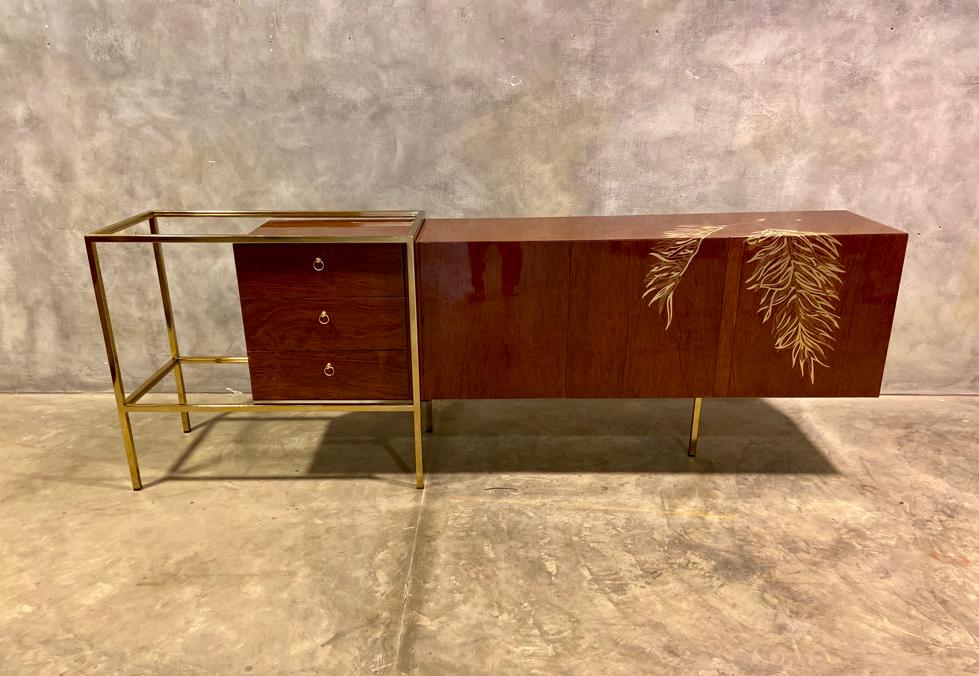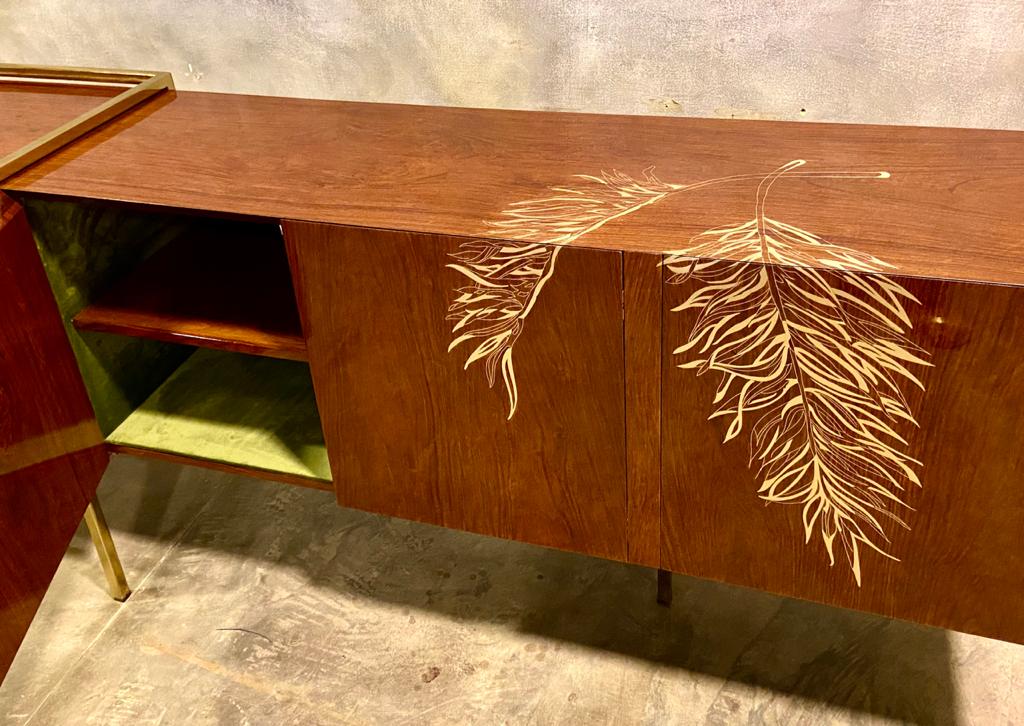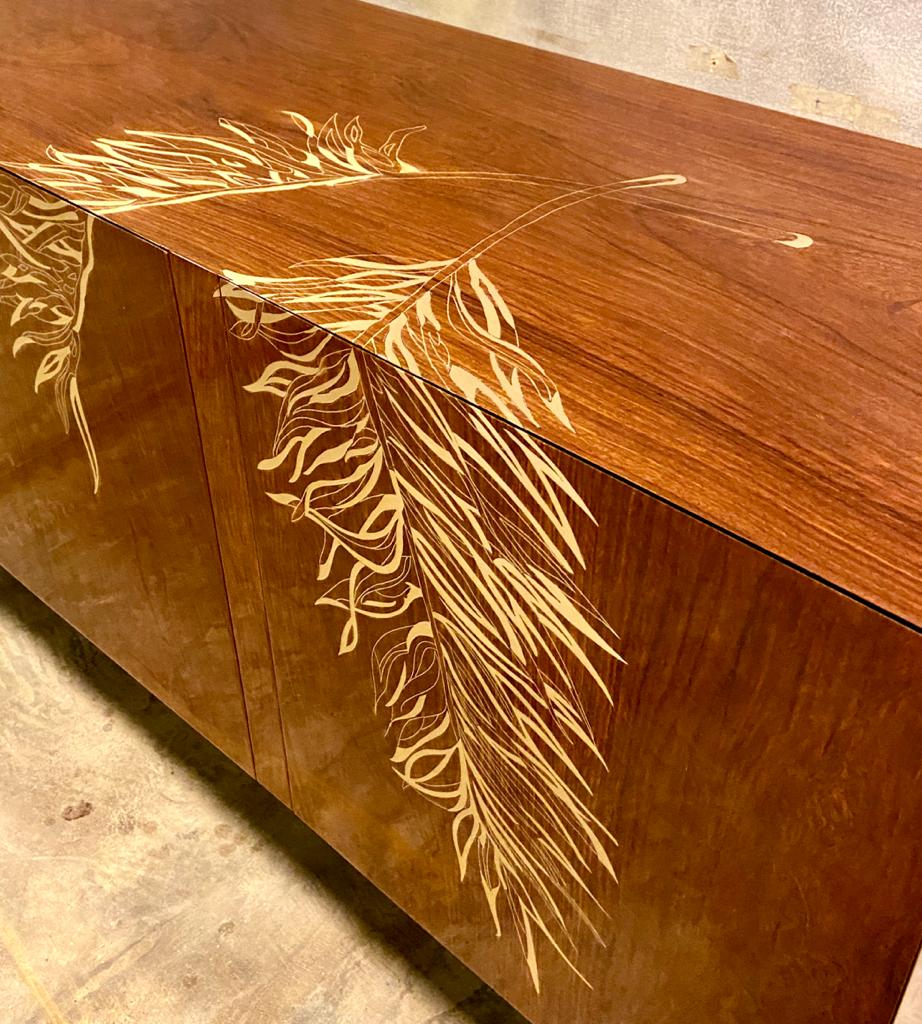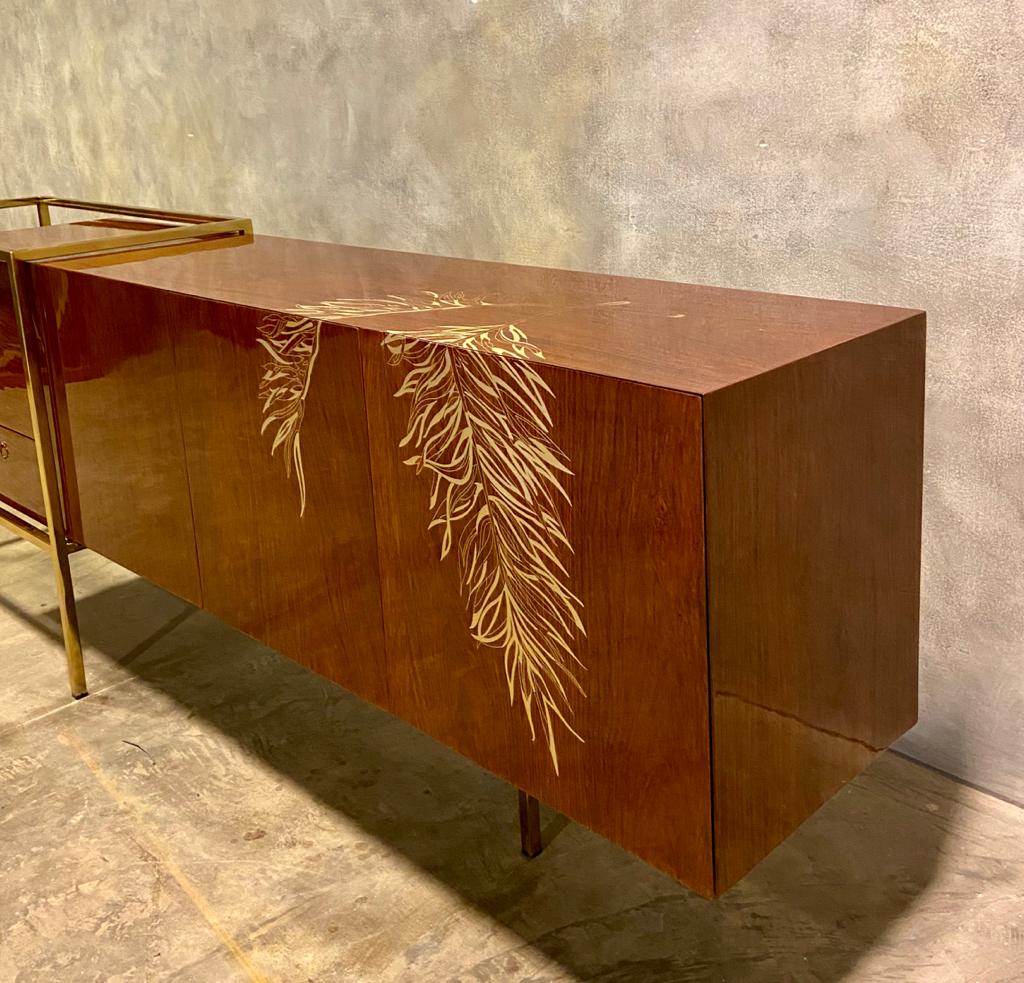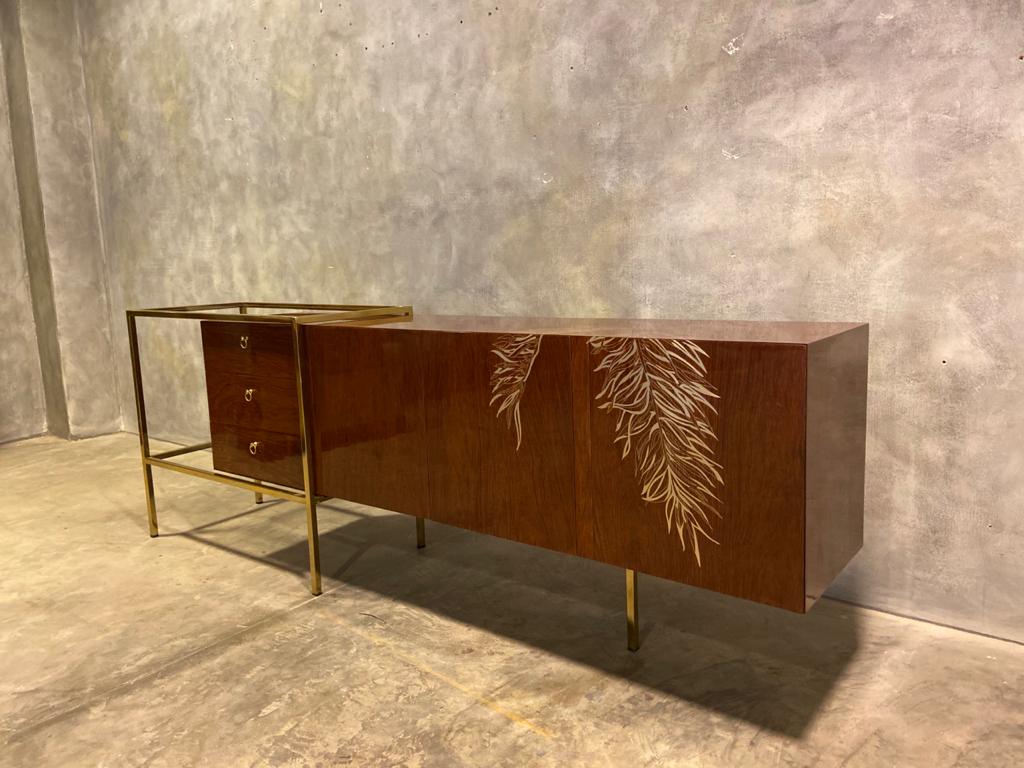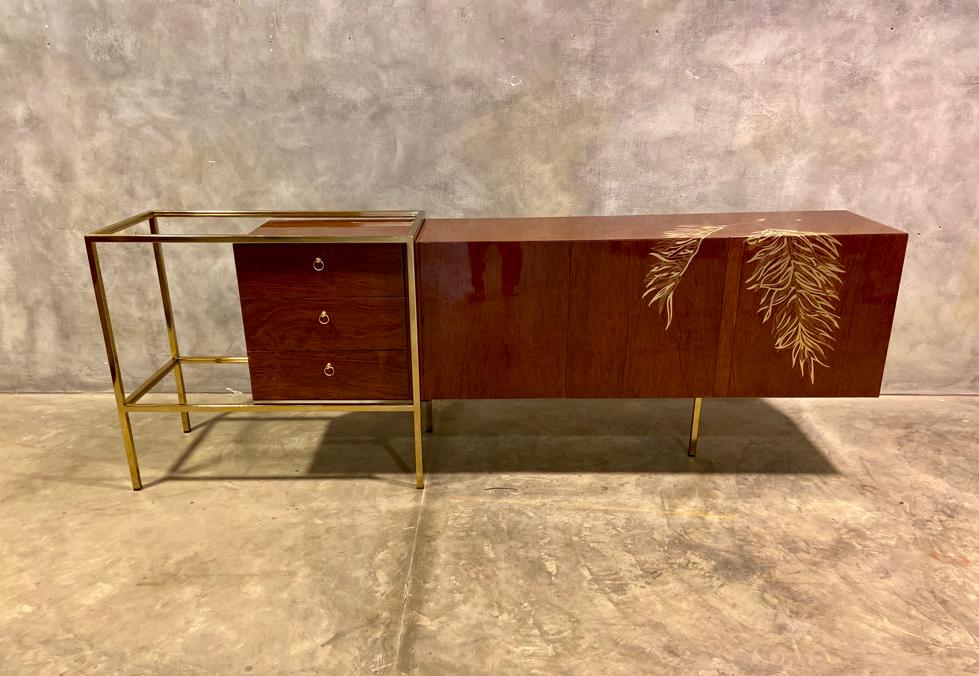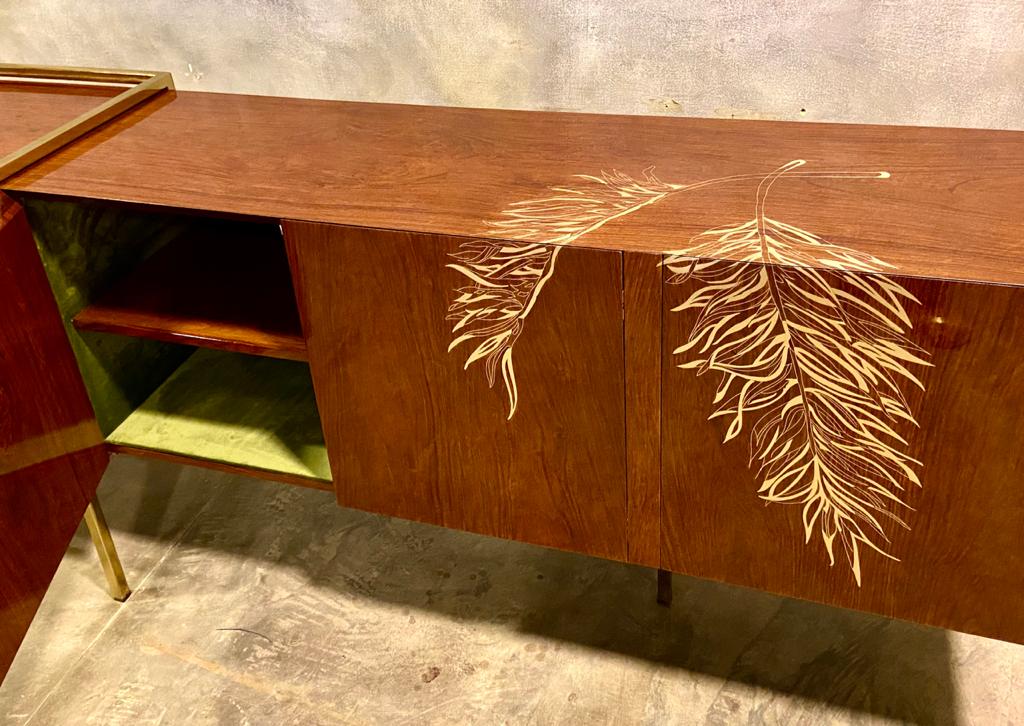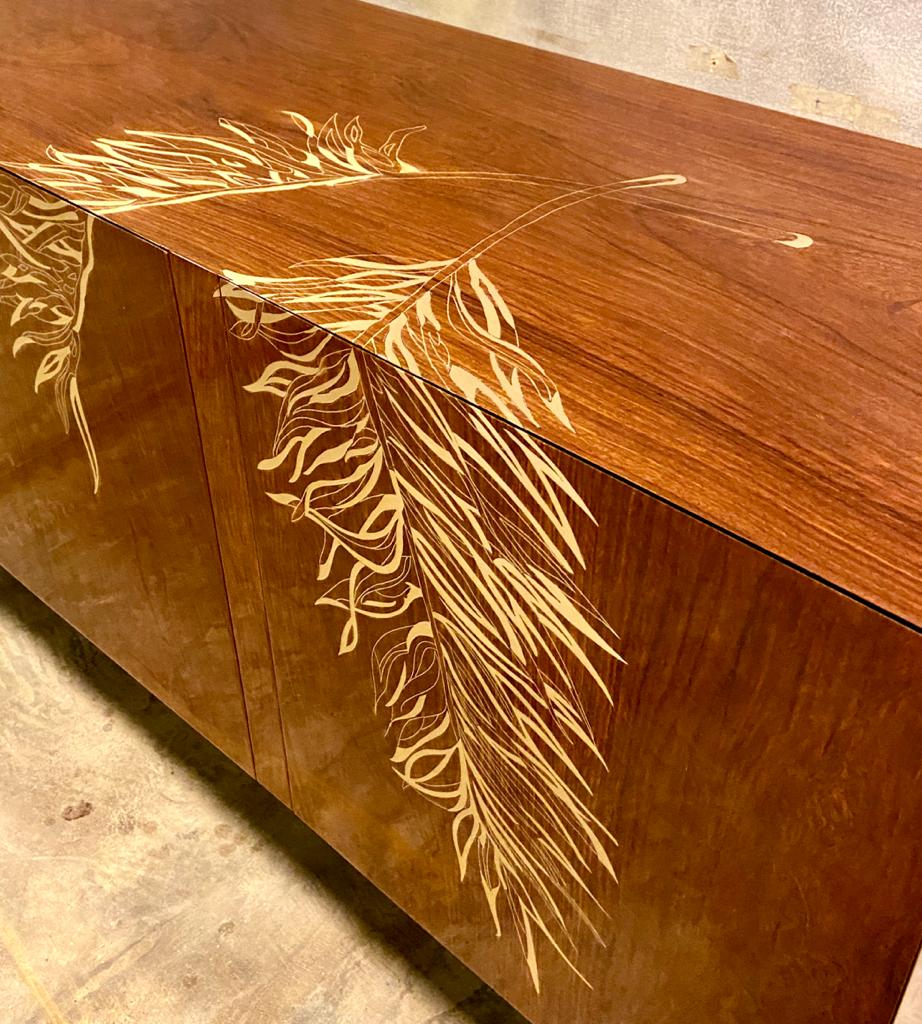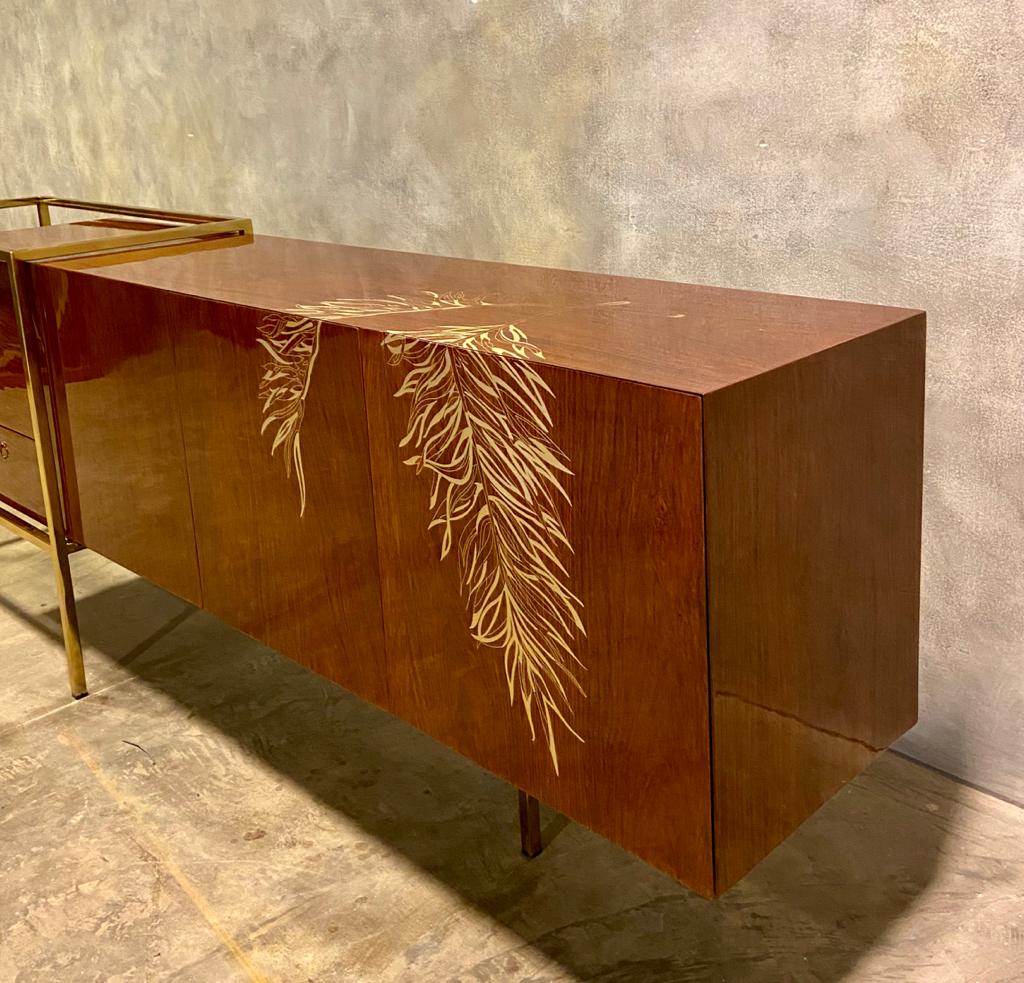 Dhoop Chaon Credenza
The craft of inlaying brass on wood has been practiced over centuries in our land. 
We are fascinated by the quality of varying the thickness of the inlaid brass to create depth and shadow and thus choose forms where this play is possible.
The palm leaves have been inlaid in varying thicknesses to create a dhoop chaoon (light and shade) effect. The inlay pattern turns along the face of our piece giving a seamless flow. 
Lined in our favourite moss green velvet and balanced on one side on a glass and brass coated SS stand, this credenza provides ample storage.
Care
Our signature full gloss Italianlacquer is easy to maintain using furniture polish to clean the surface occasionally. The insides may be vacuumed to clean the velvet. The brass coated stainless steel requires no maintenance.
Material:
Sheesham Wood
Brass inlay
Brass coated Stainless steel sheet
Suede interior
Size:
Length 85'' , Width 16.5'' , Height 30''
Price:
253,000 + 18% Sales Tax = PKR 298,540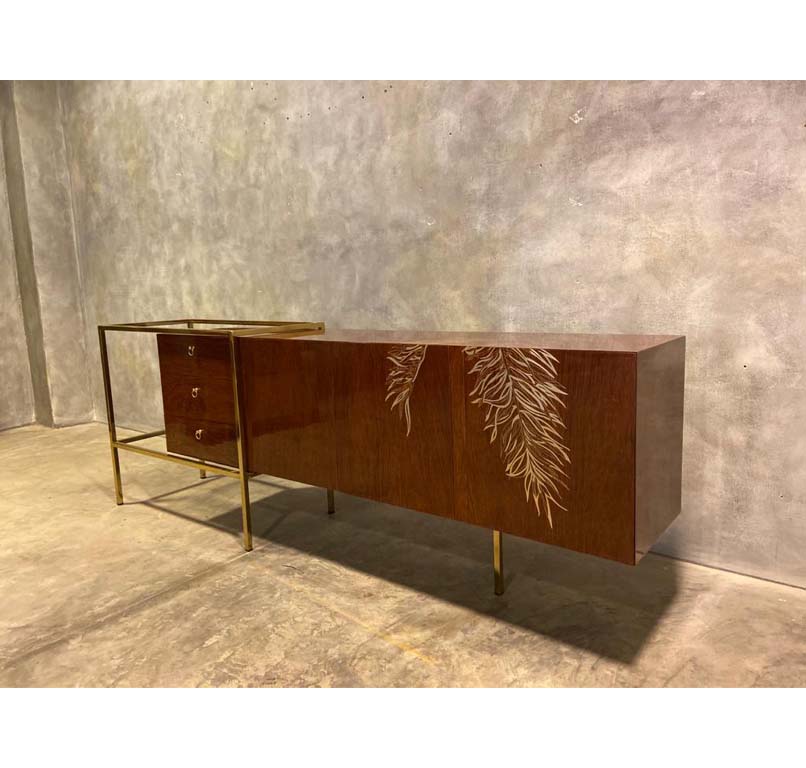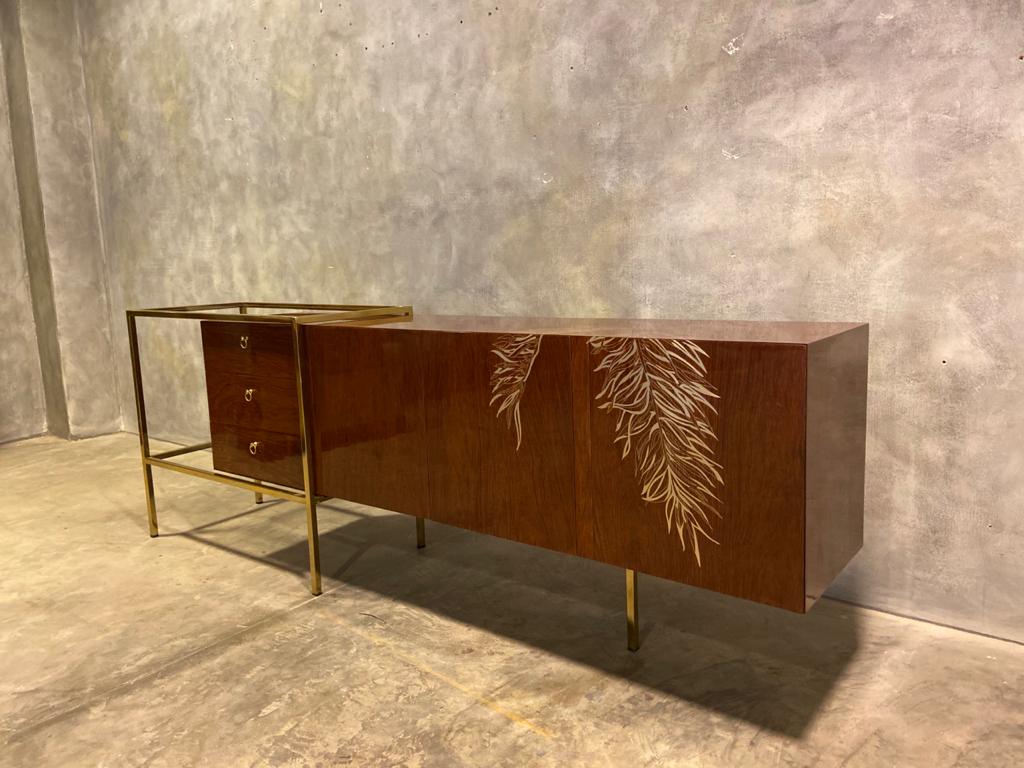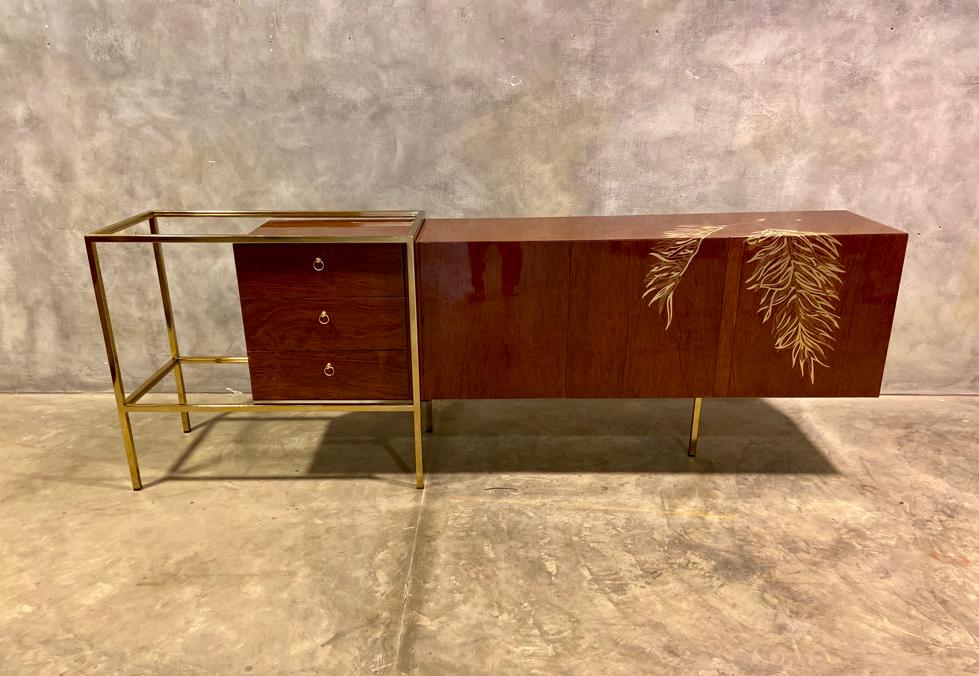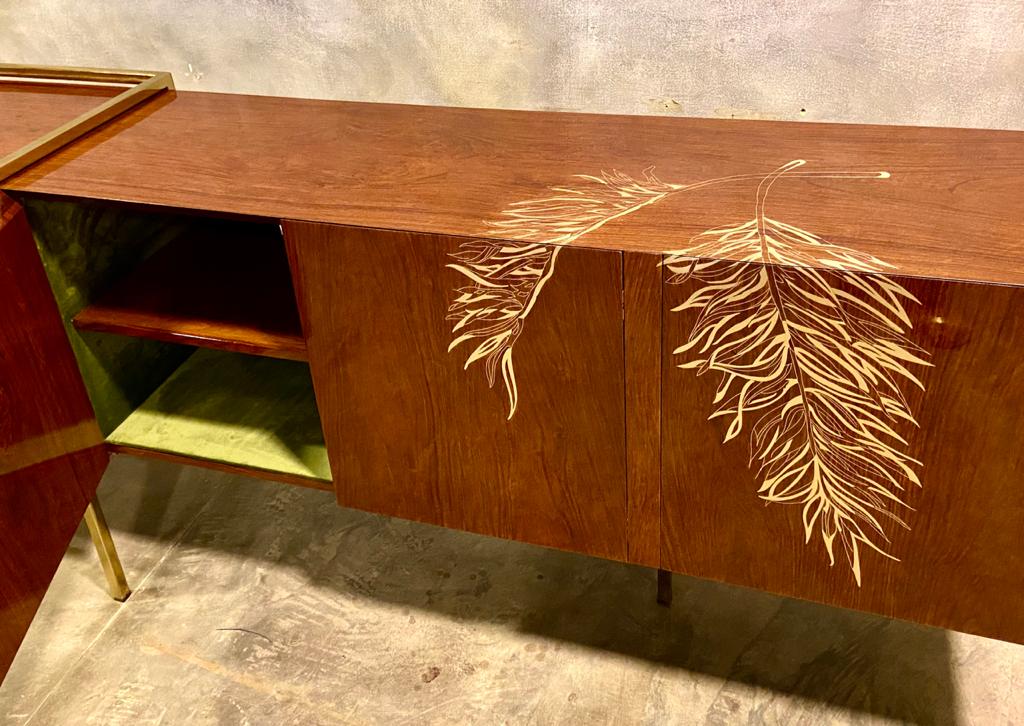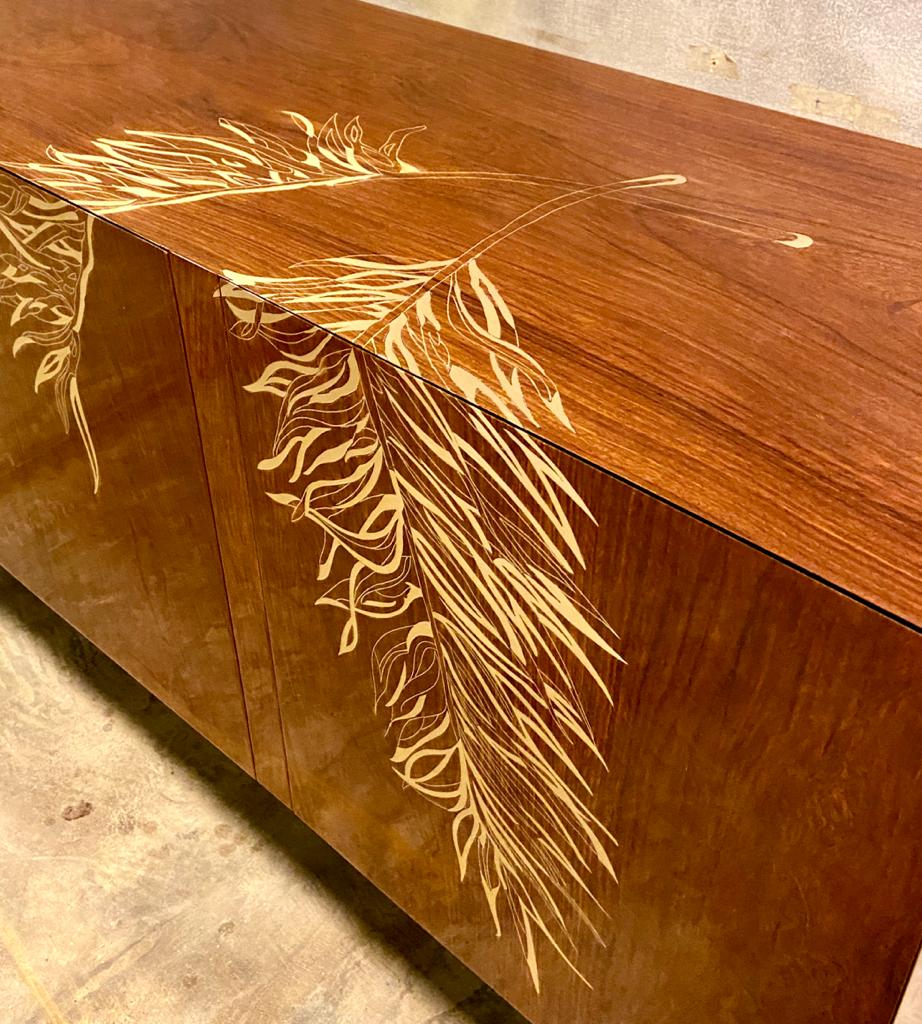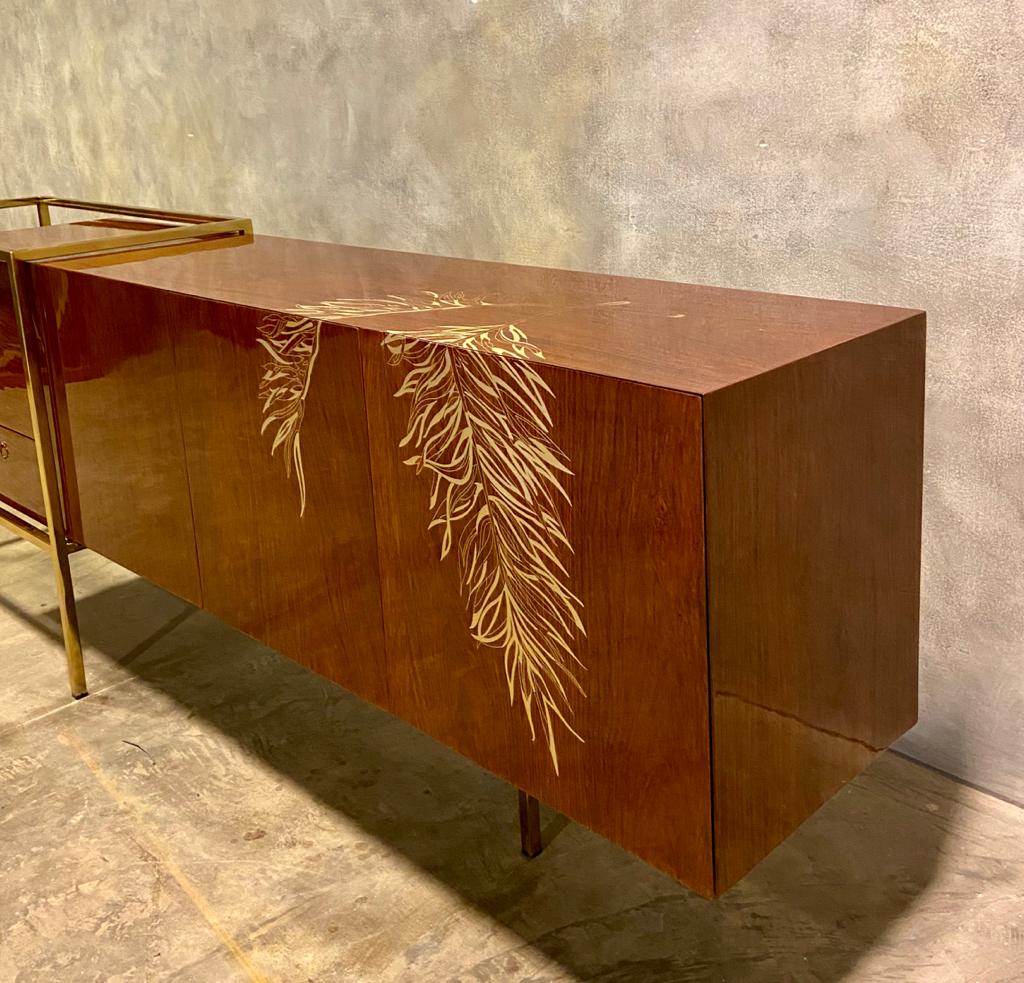 Price is subject to change
Price is subject to change