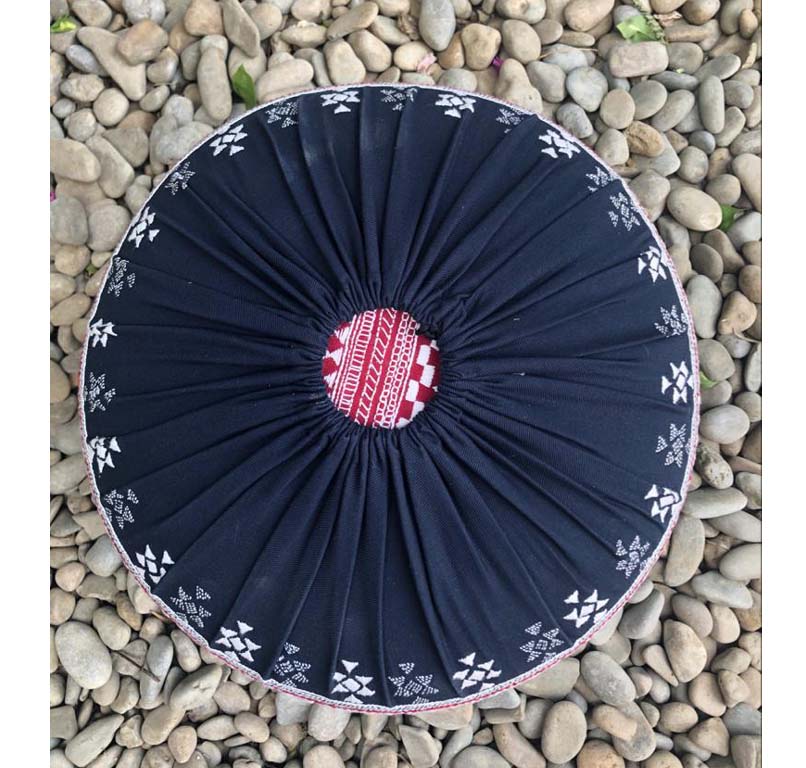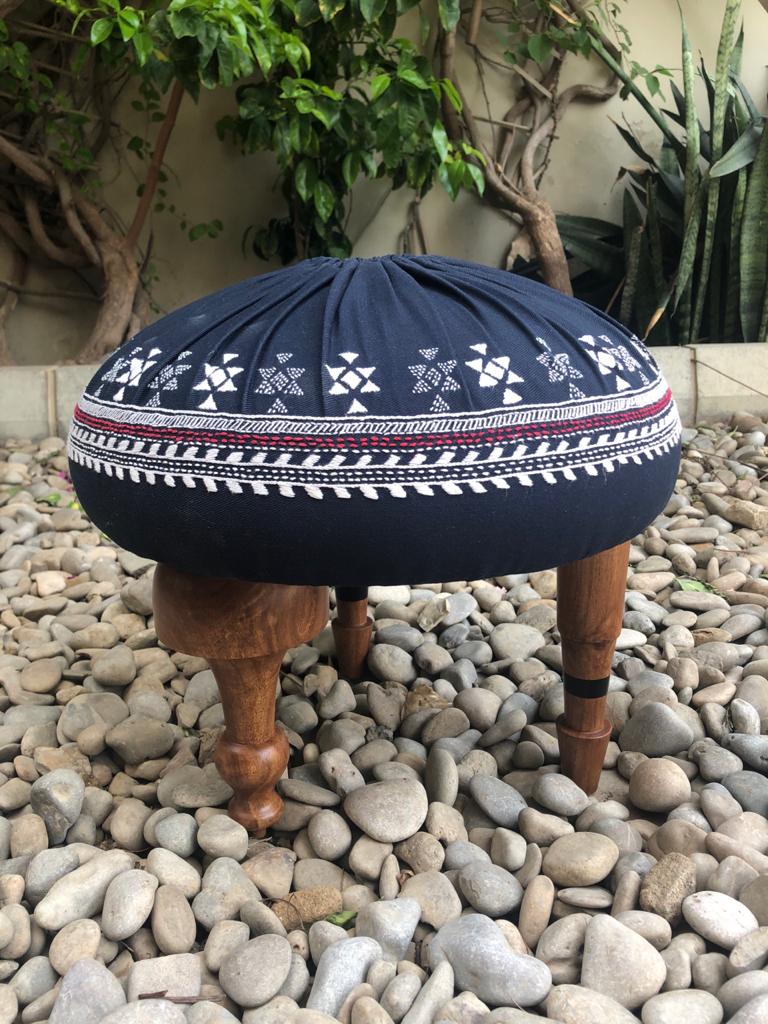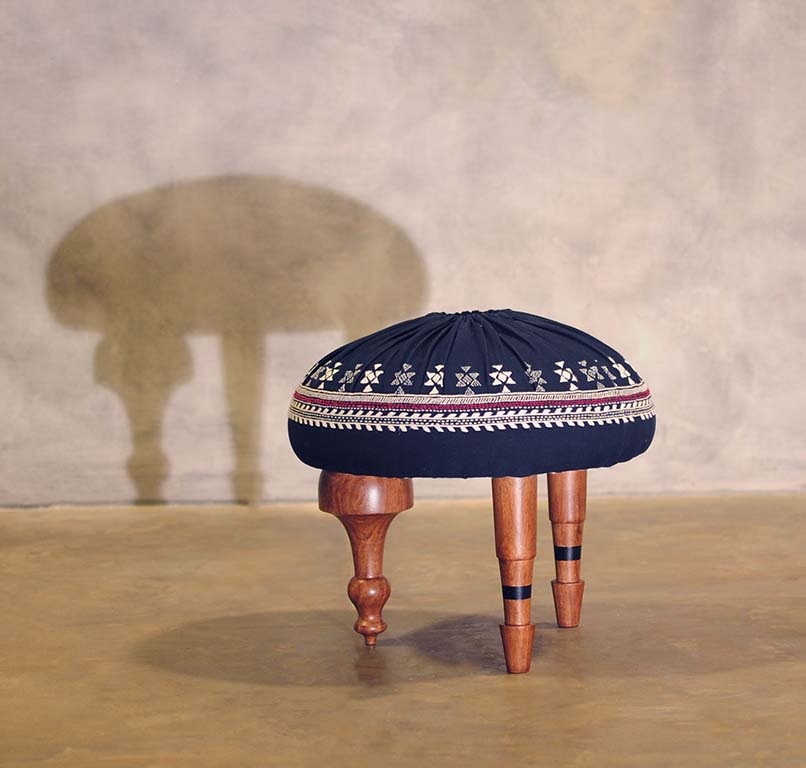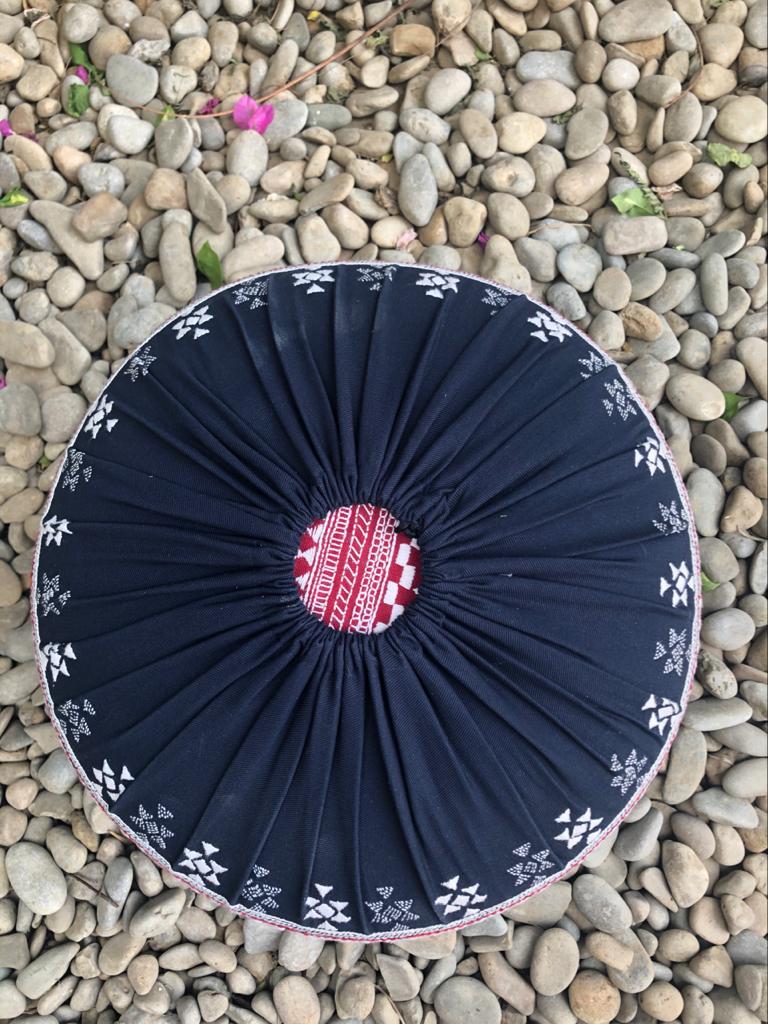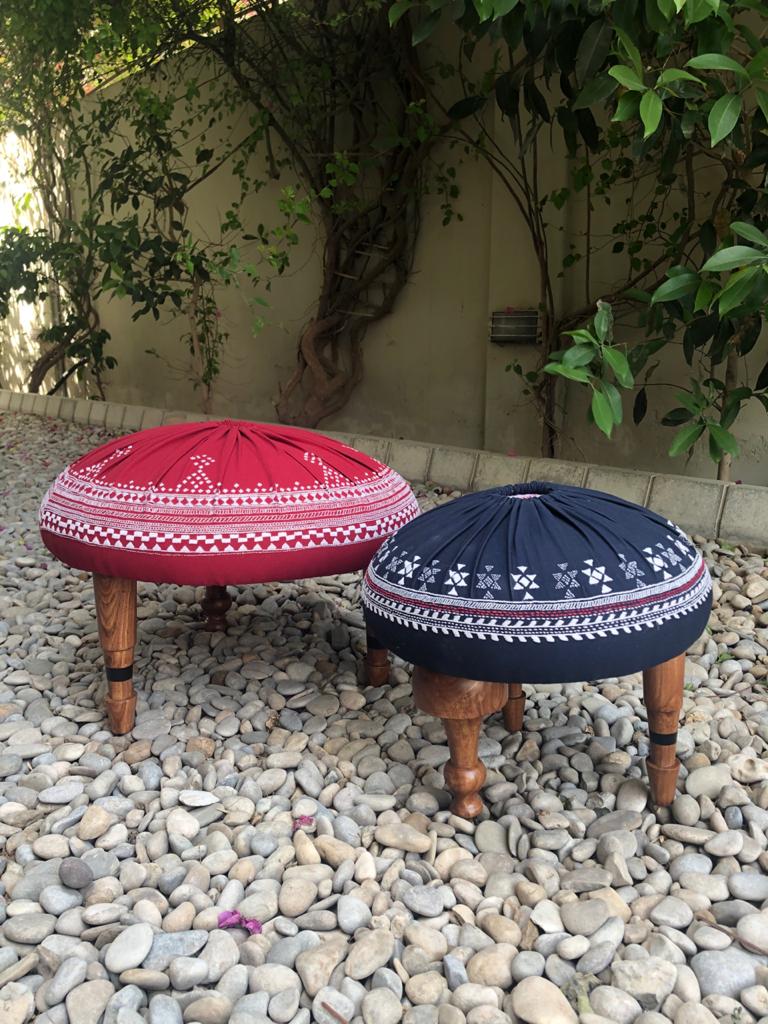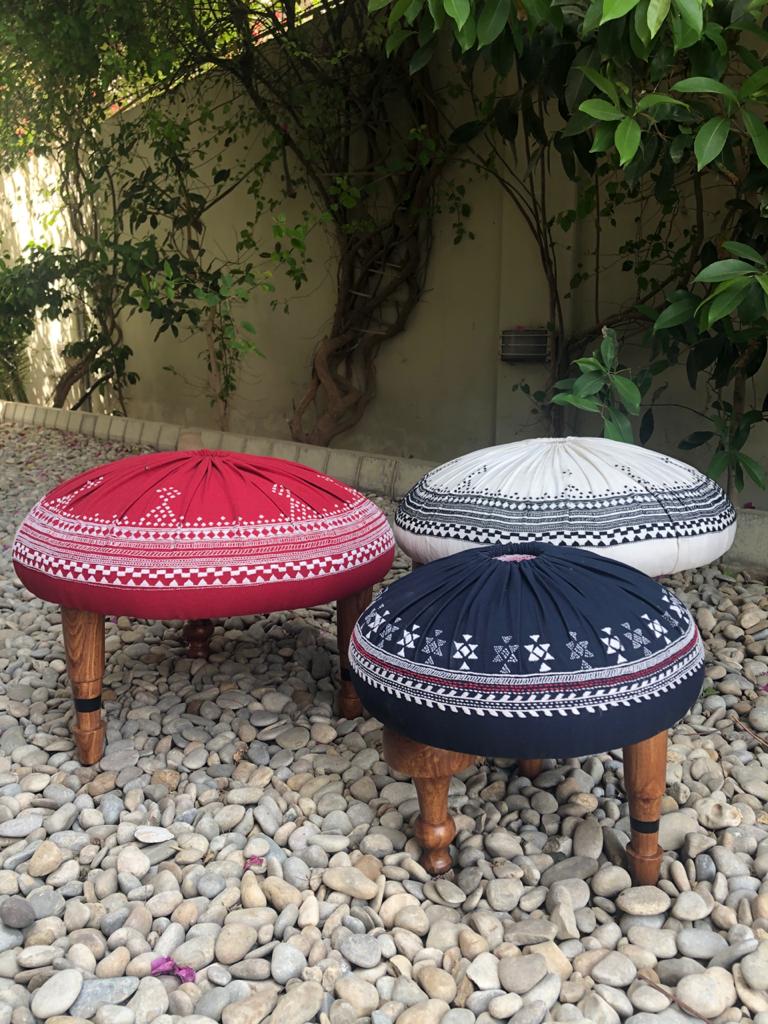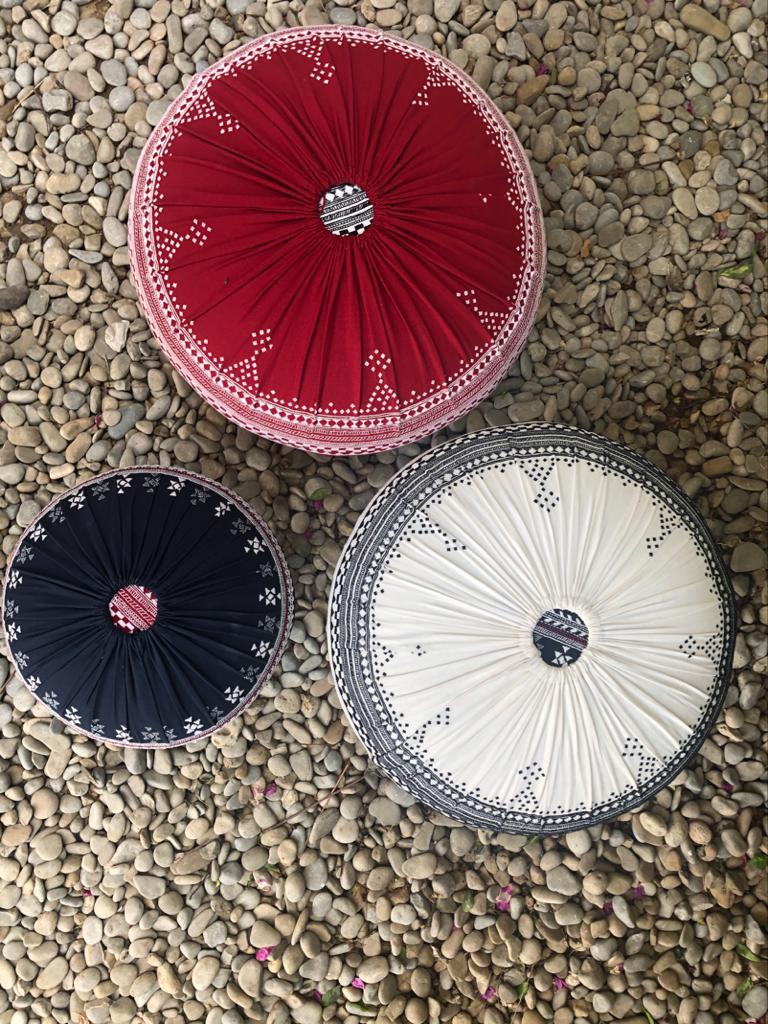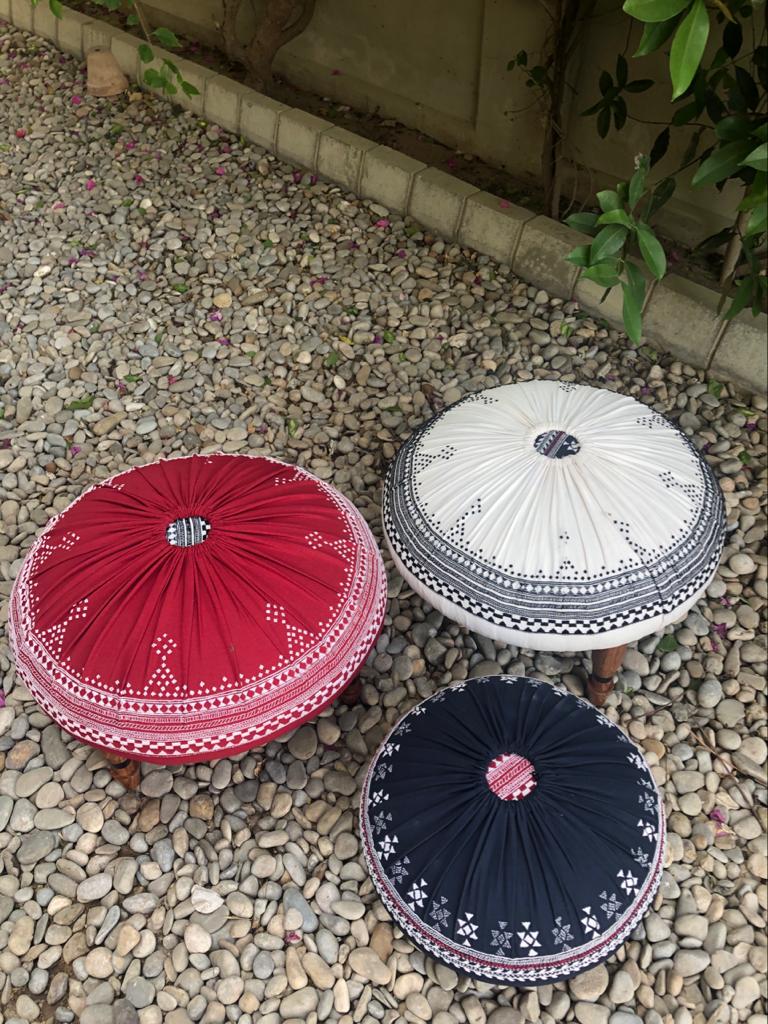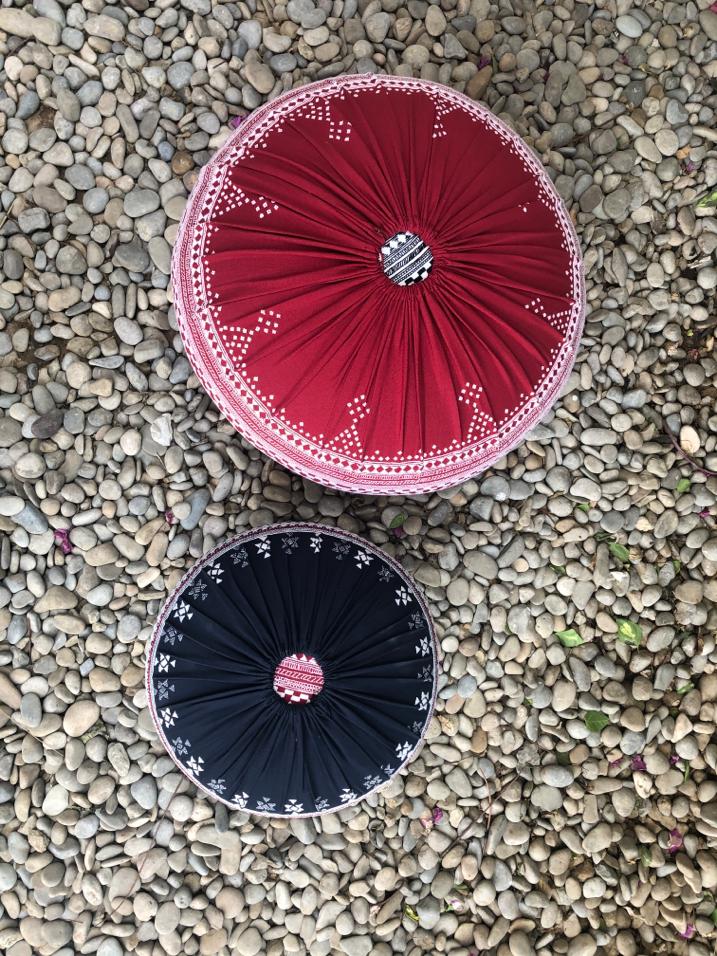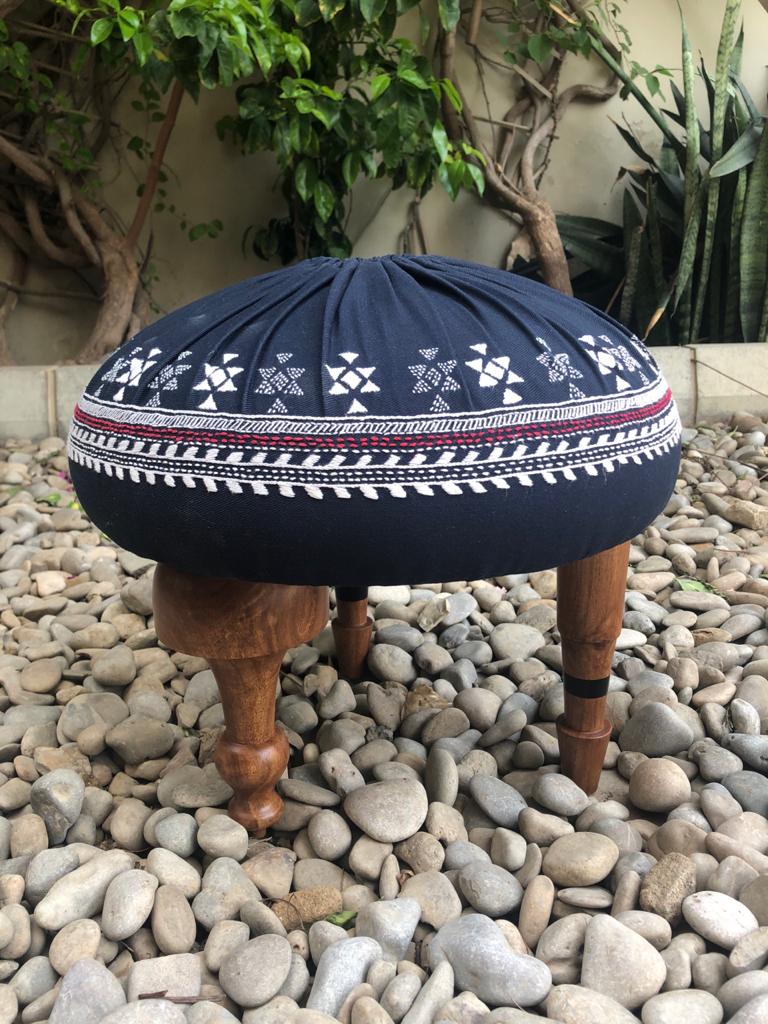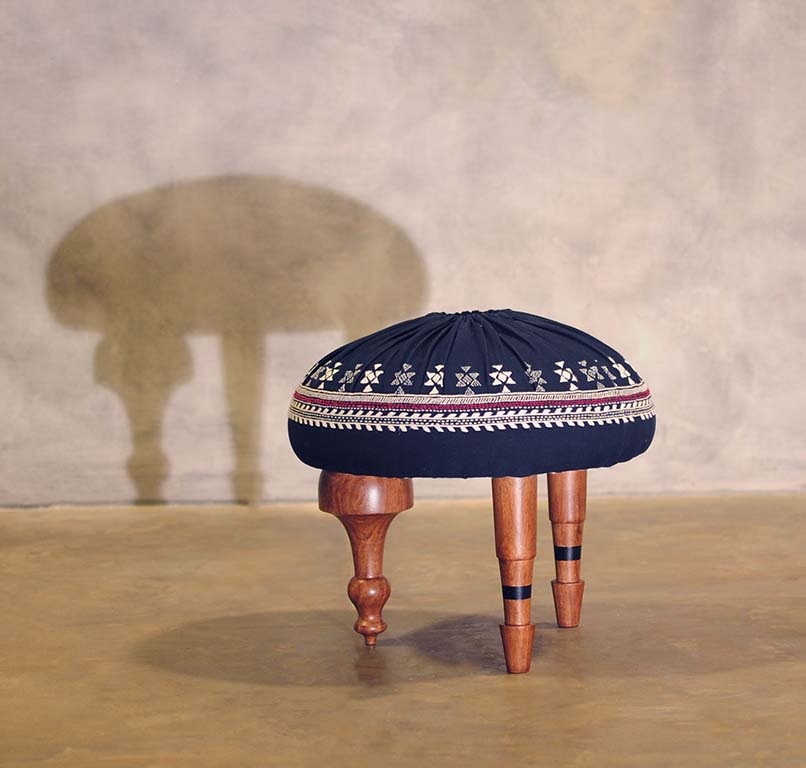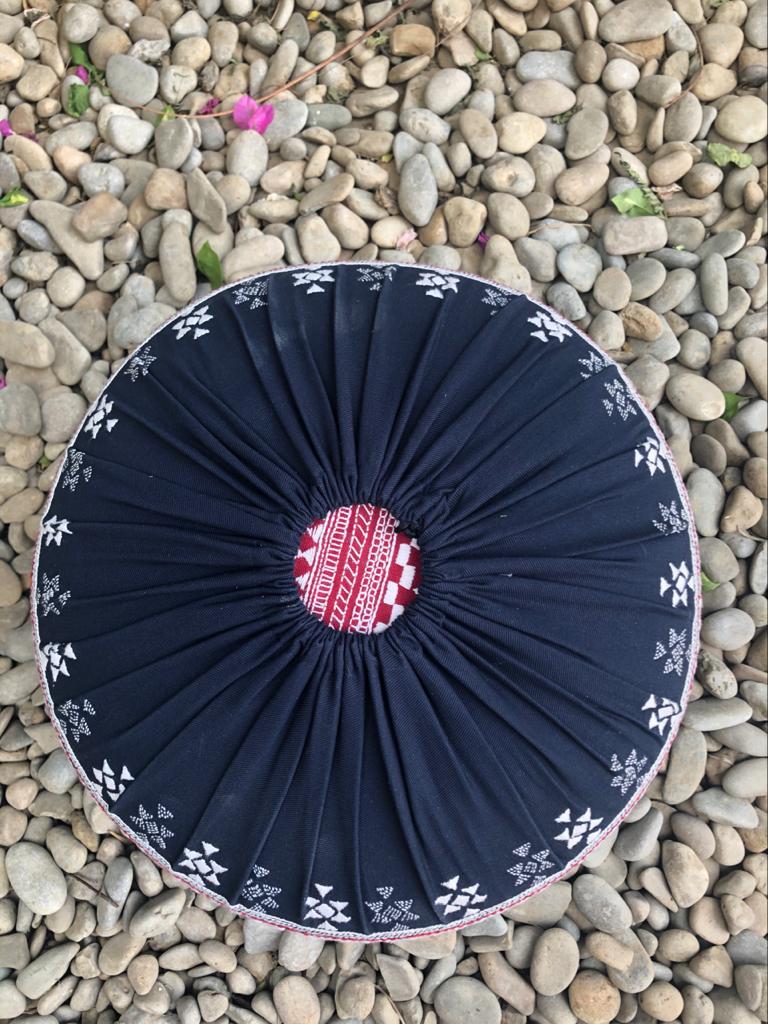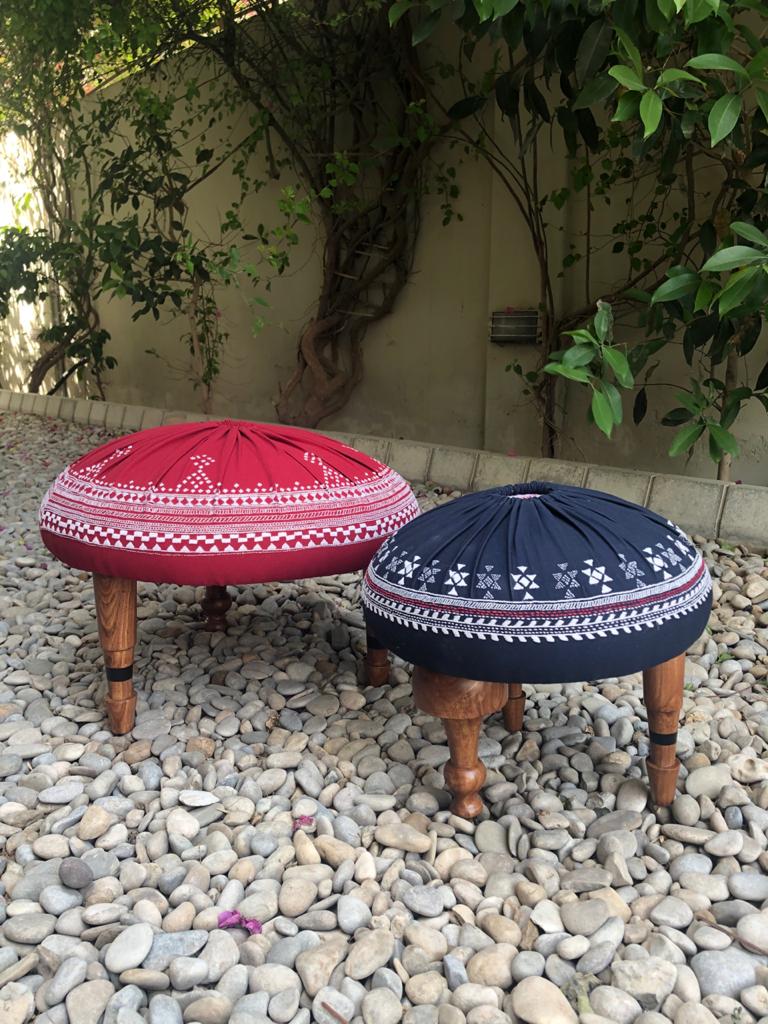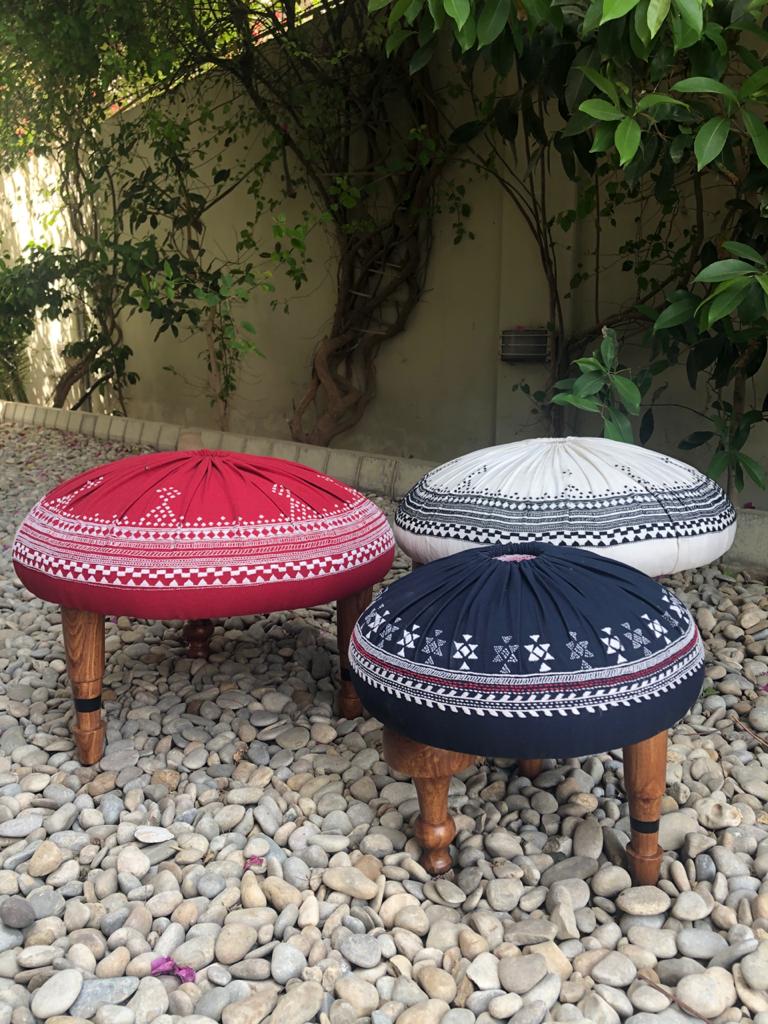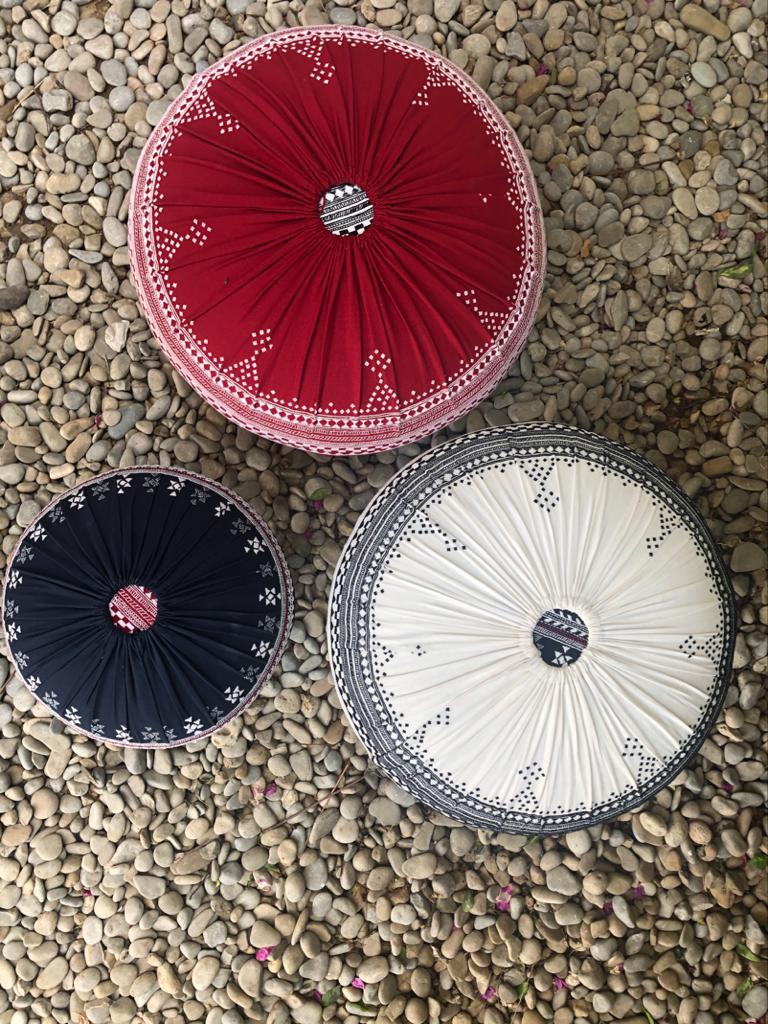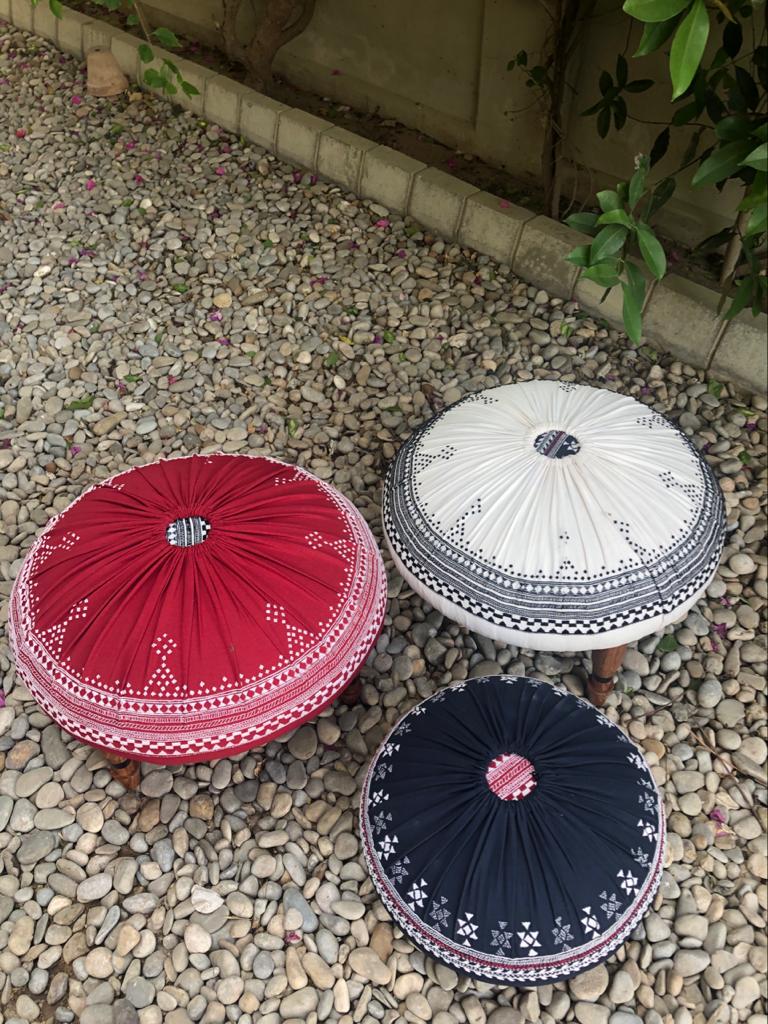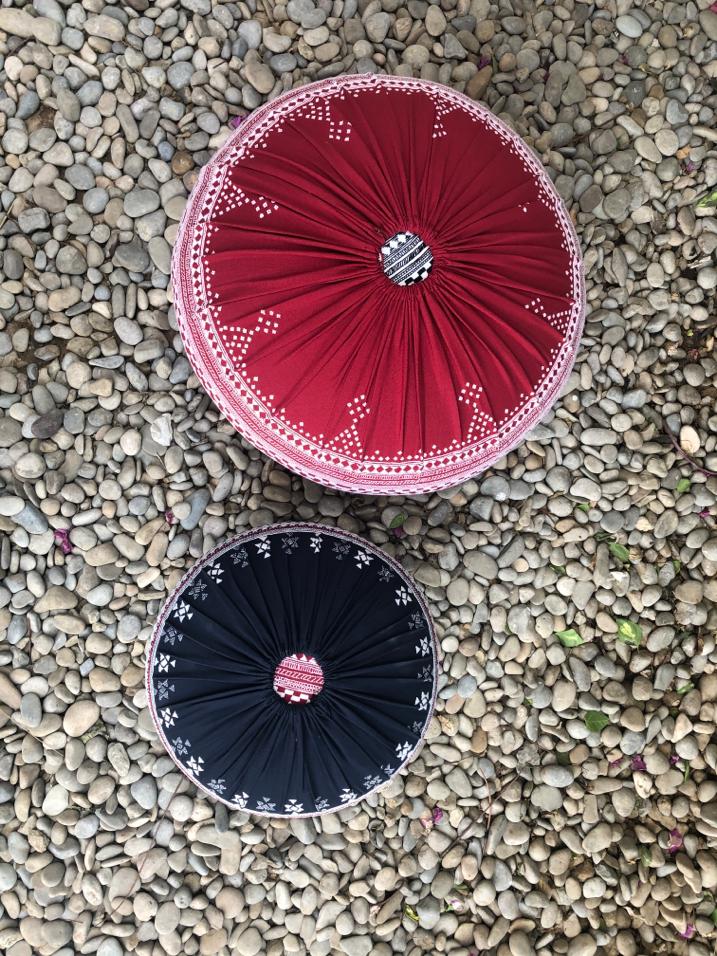 Pagg Footstool - Small
Myriad influences come together in the design of these funky statement stools. The gorgeous embroidery on the upholstered seat has been developed in partnership with Indus Heritage Trust and handcrafted by women artisans working in Punjab under IHTs innovative "Rang" project. 
Inspired by the local pagg (head-dress), our stools are balanced on legs influenced by lattoos (tops). These stools add the perfect pop of colour in any room, and allow for flexible seating or may be used as footstools. 
The Small pagg stool  balances on three legs. One of the legs is stylised, adding to the quirkiness of this footstool.
The stools look best when arranged side by side in varying sizes.
Care:
Use Clear Furniture Polish occasionally to maintain the wood's naturalfinish. The fabric has been scotch guarded in order to minimise stains. Felt pads at the bottom keep all surfaces scratch free.
Material:
Sheesham Wood
Foam
Hand Embroidered Cotton
Size:
Length 16'' , Width 16'' , Height 12''
Price:
14,850 + 18% Sales Tax = PKR 17,523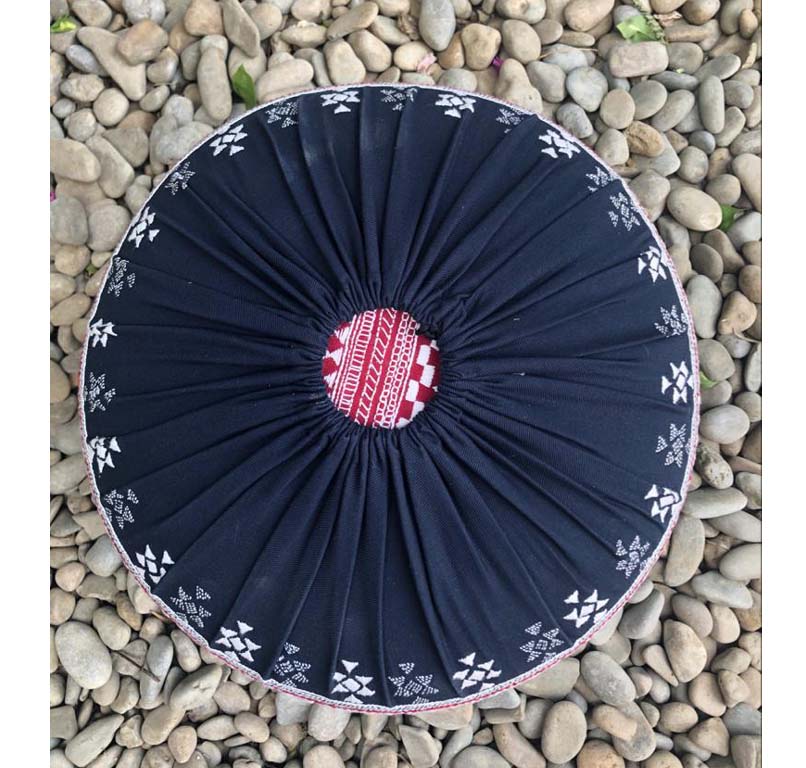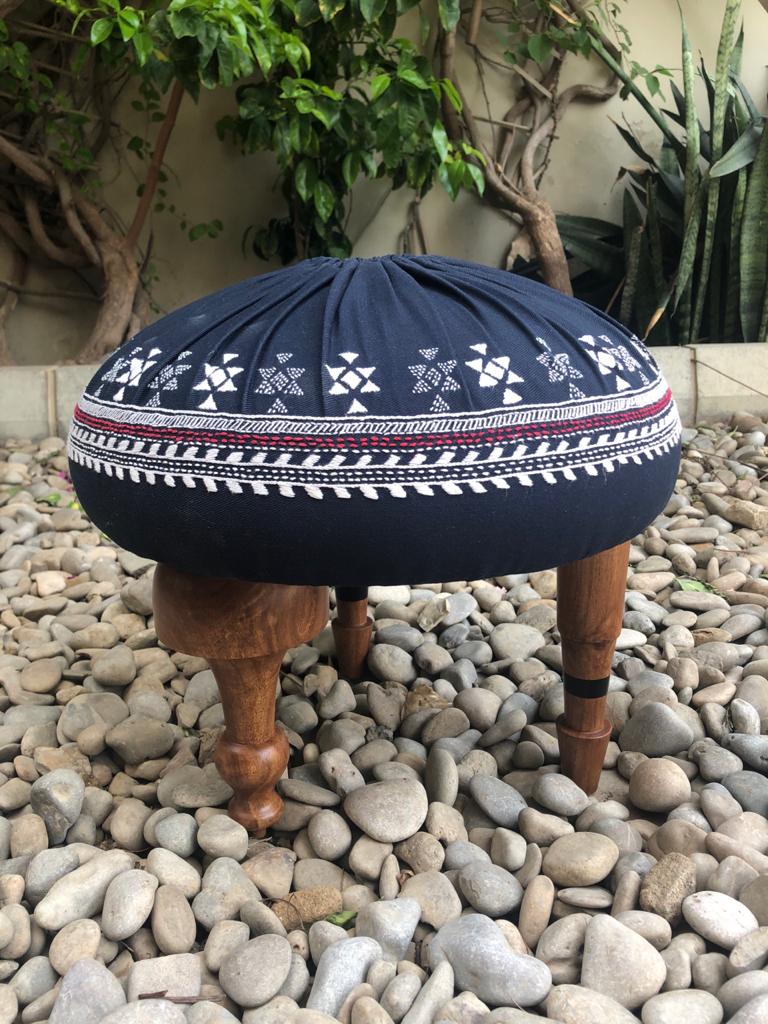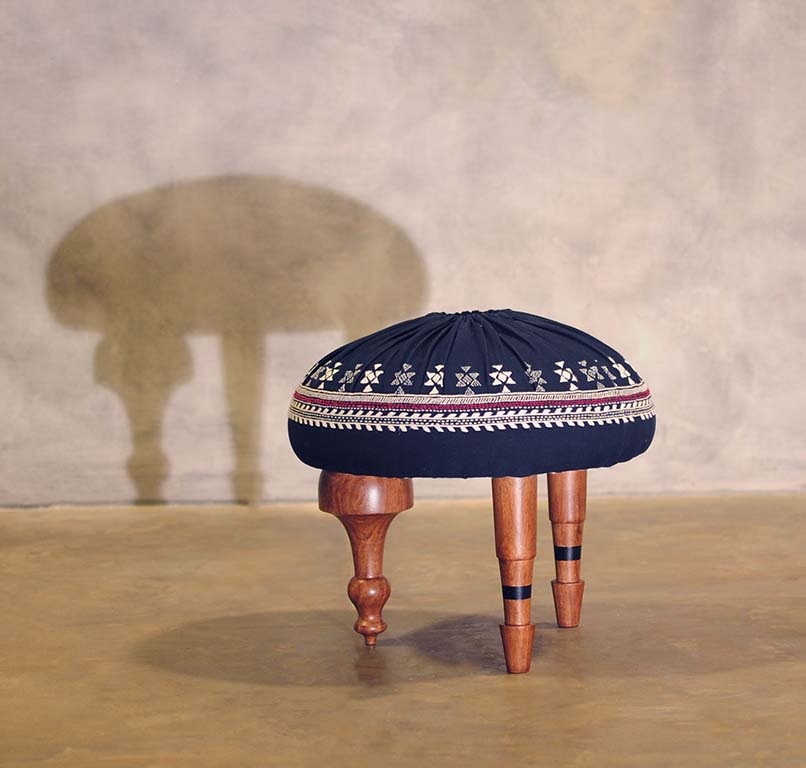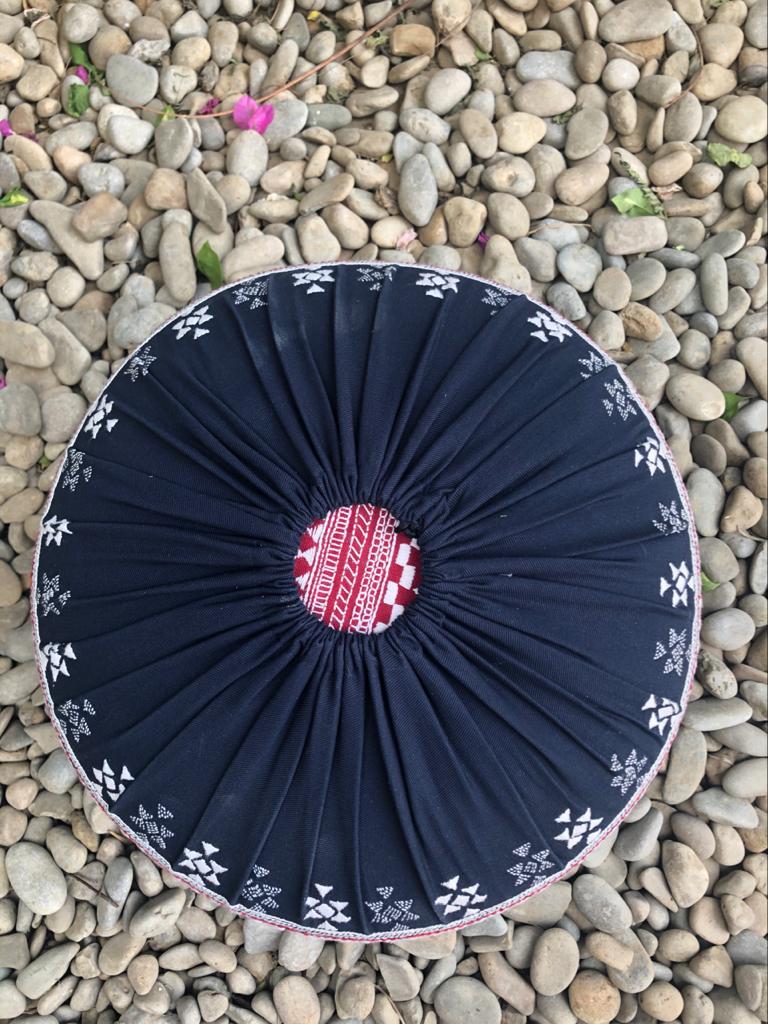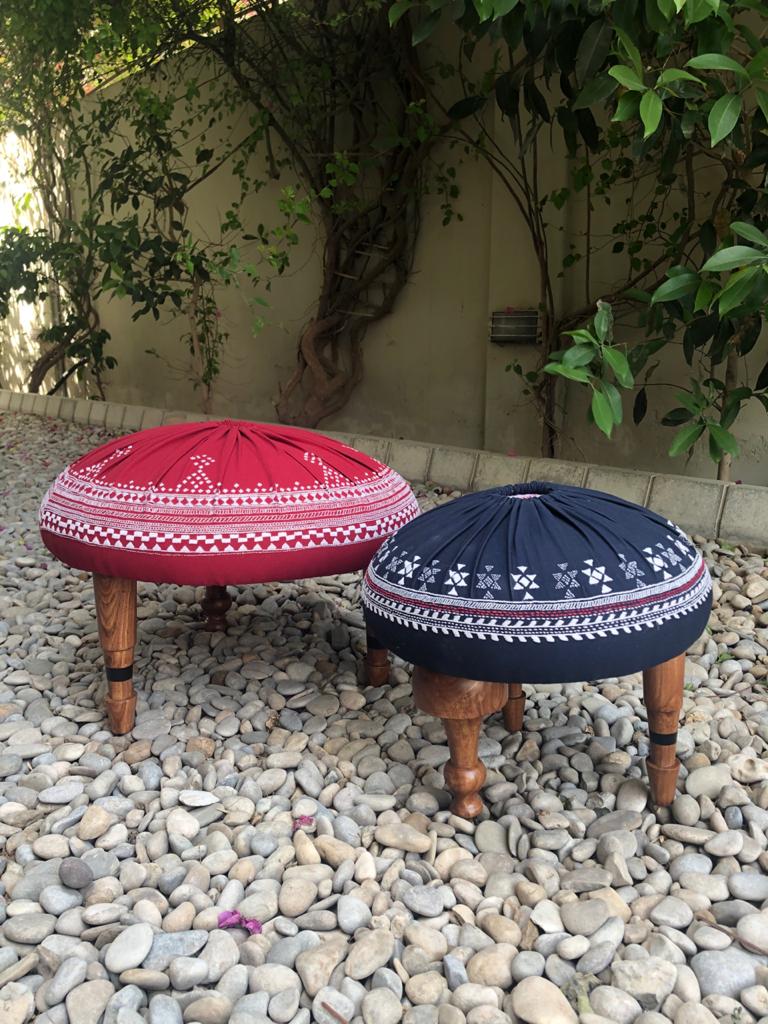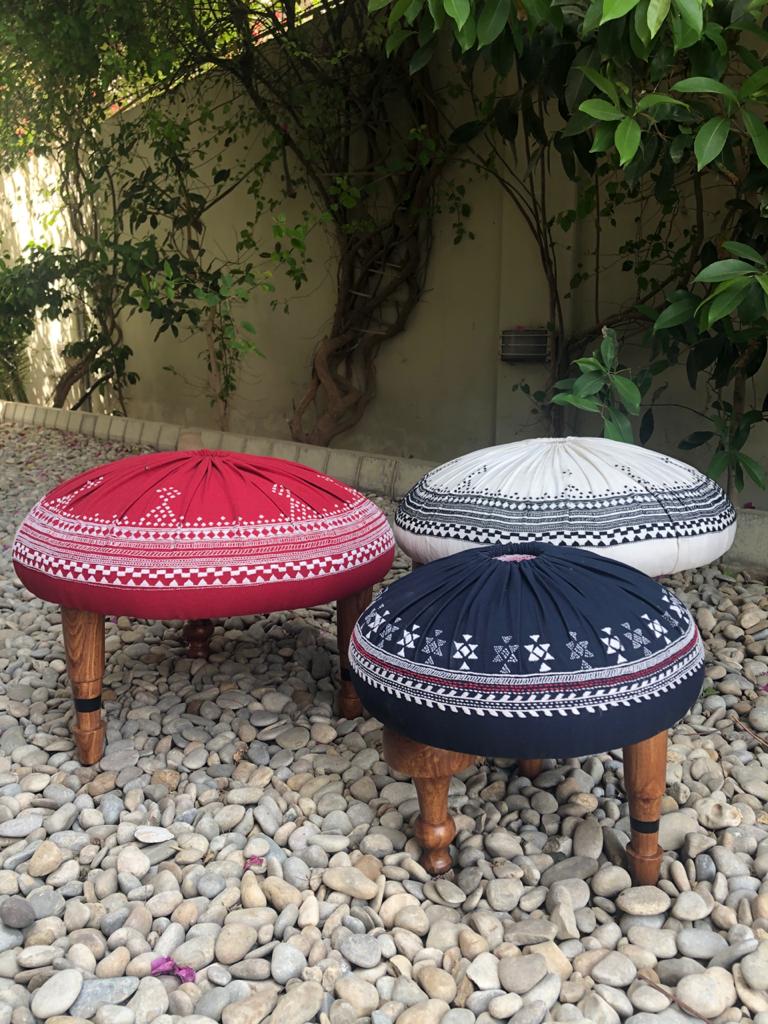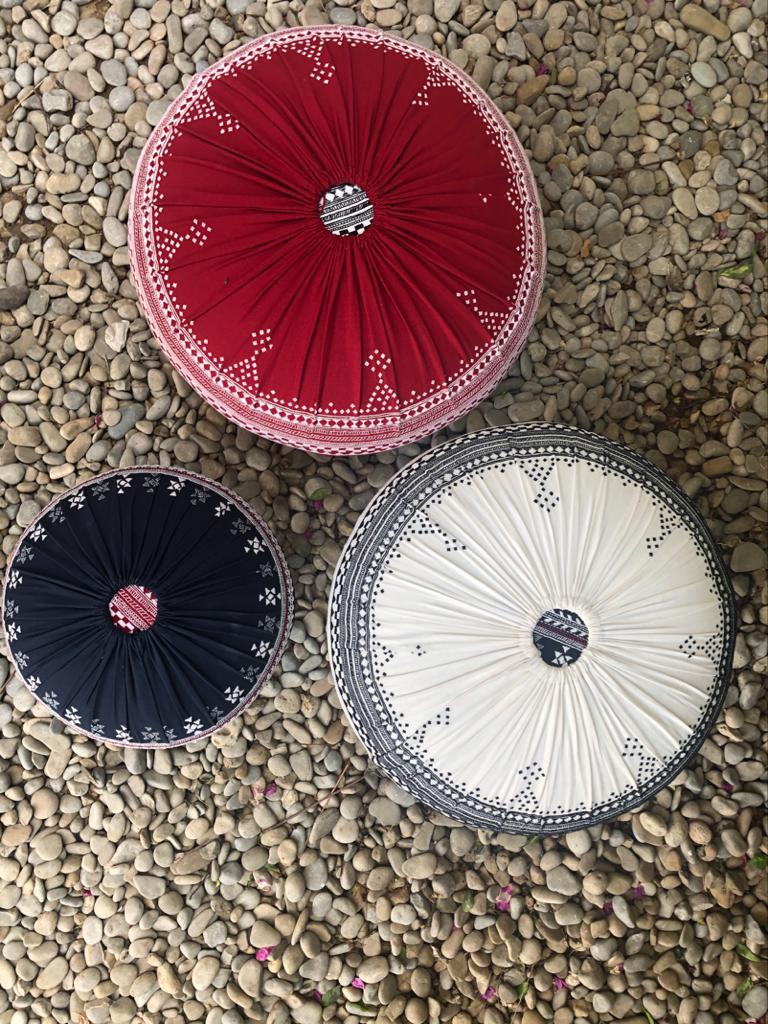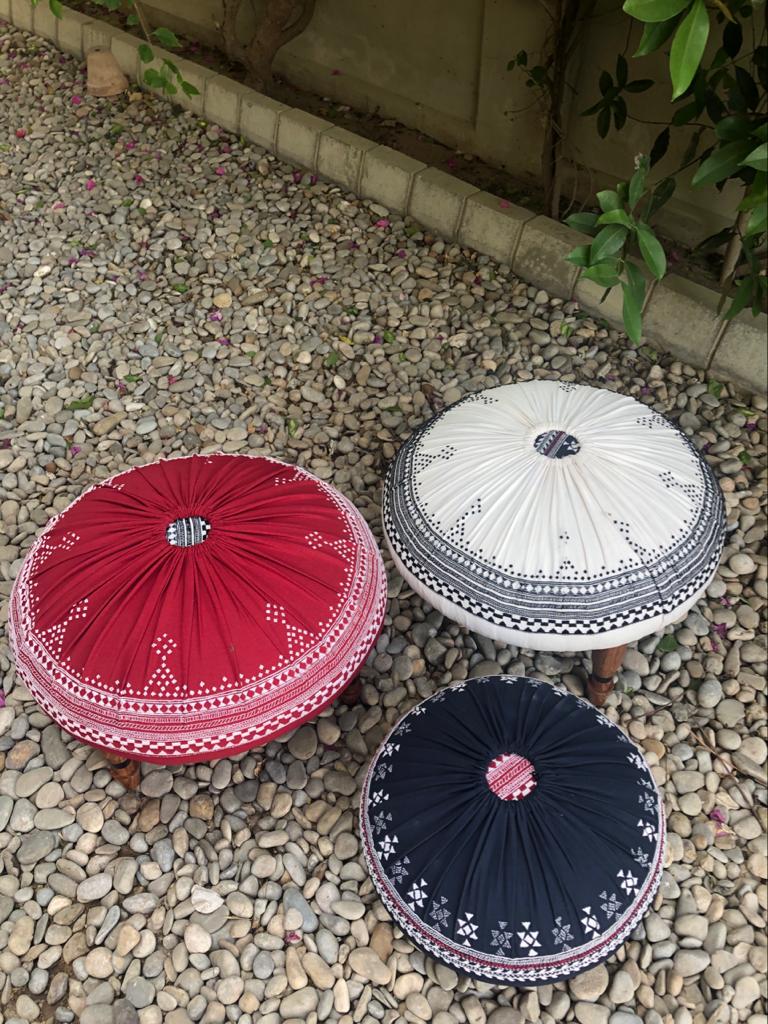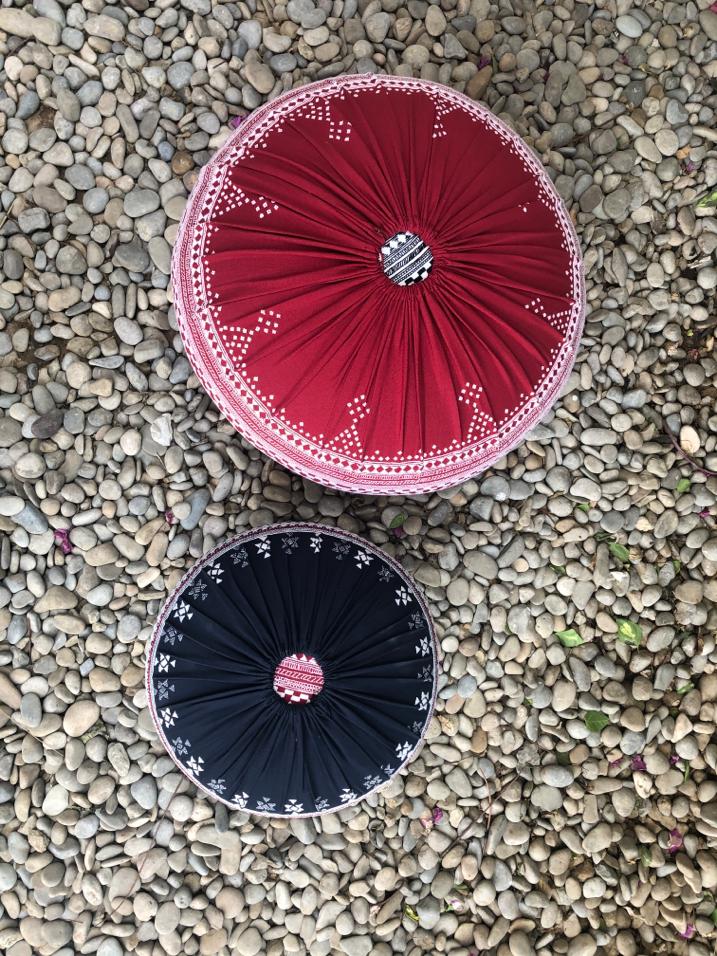 Price is subject to change
Price is subject to change