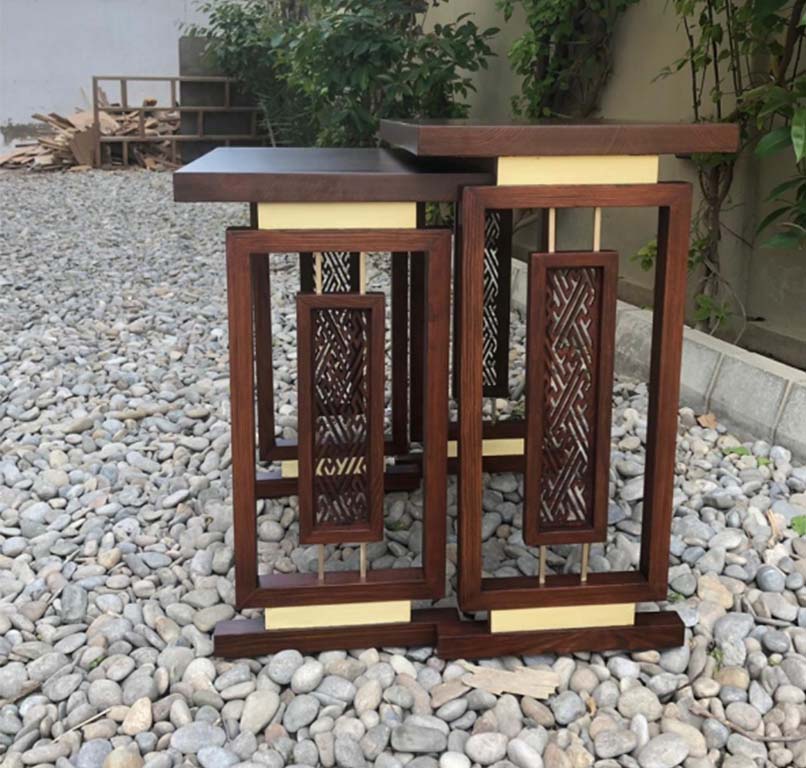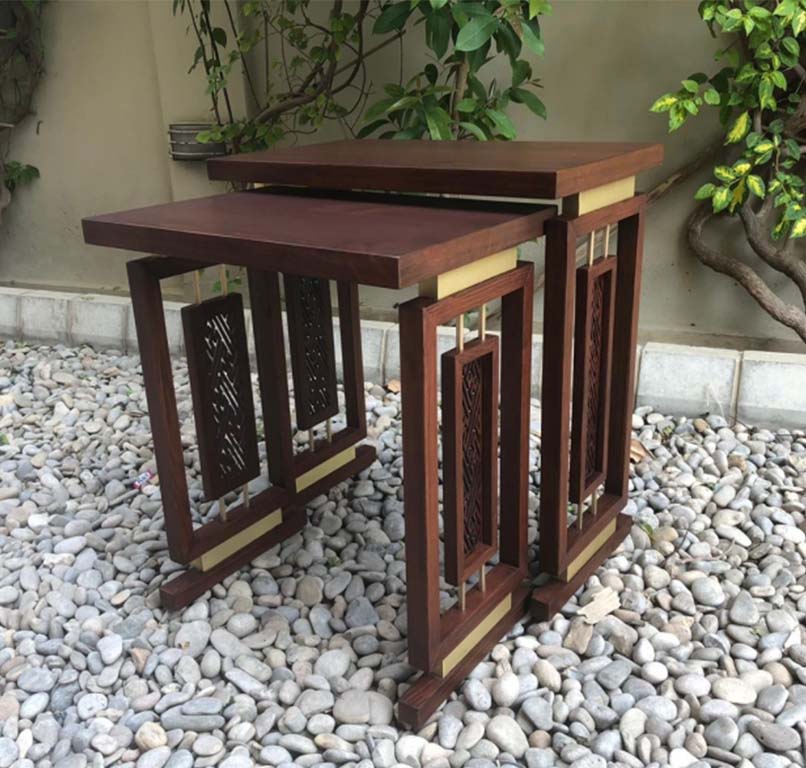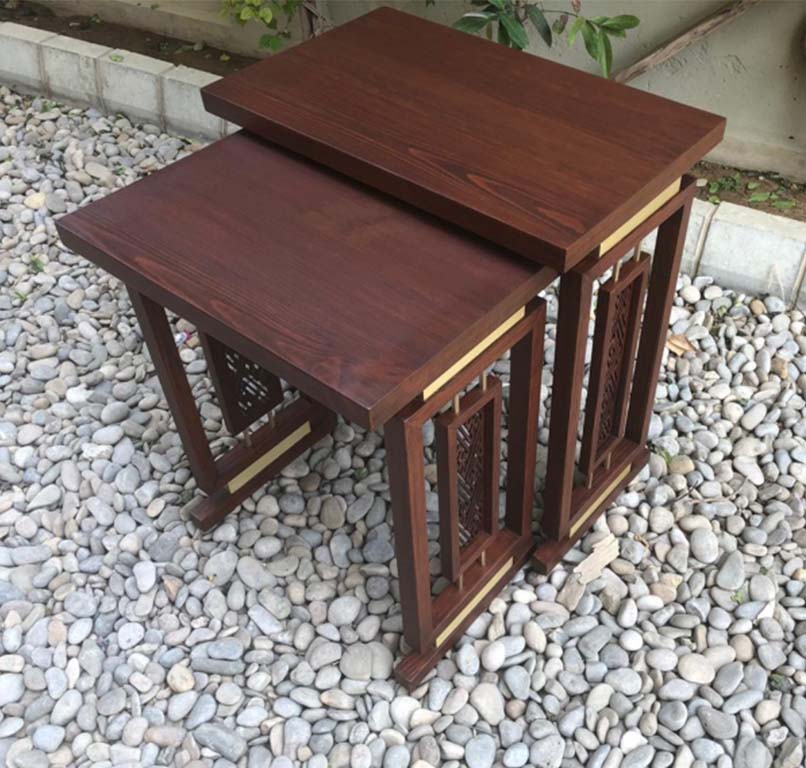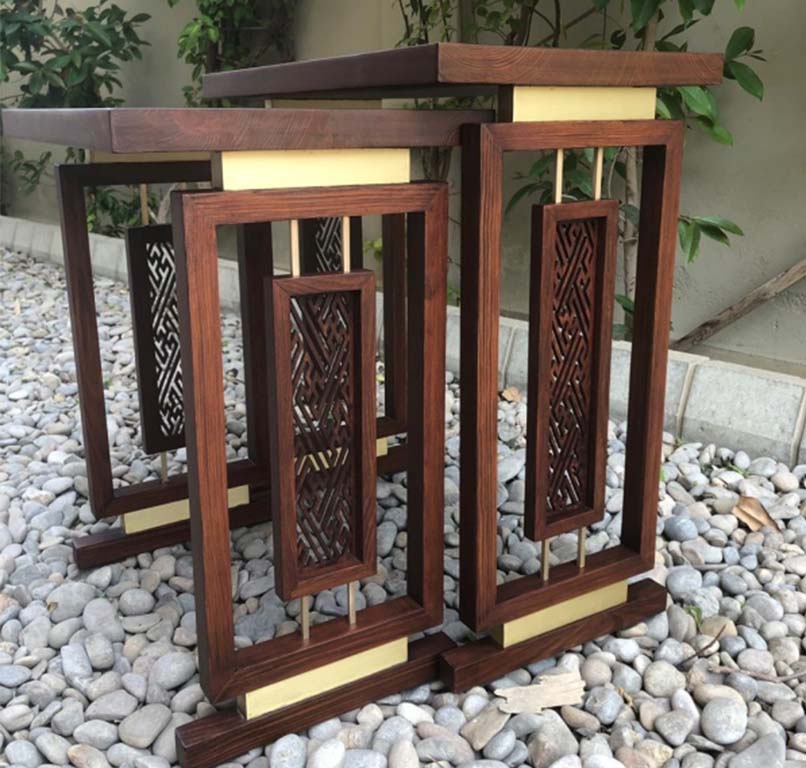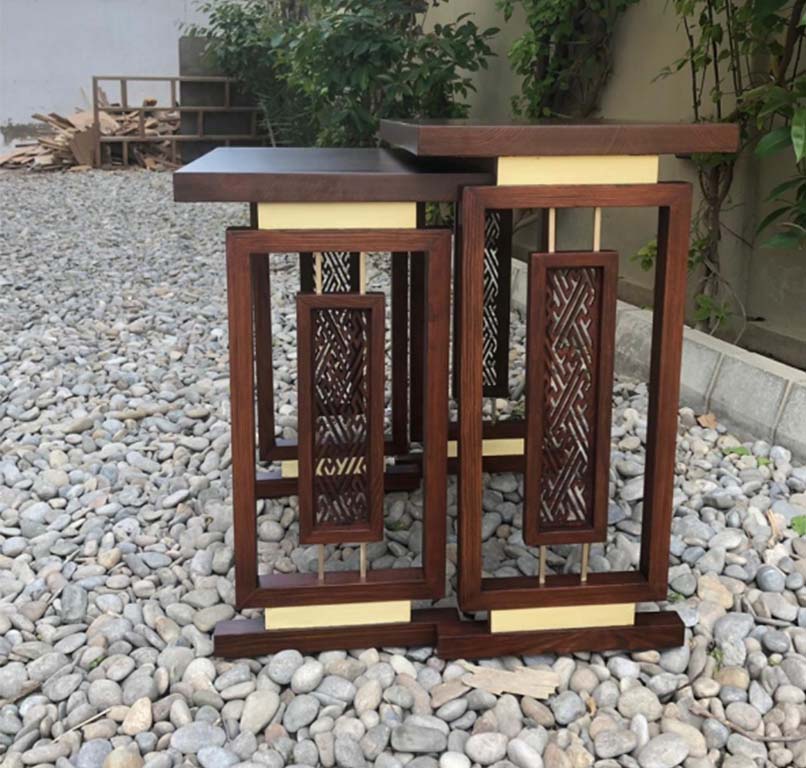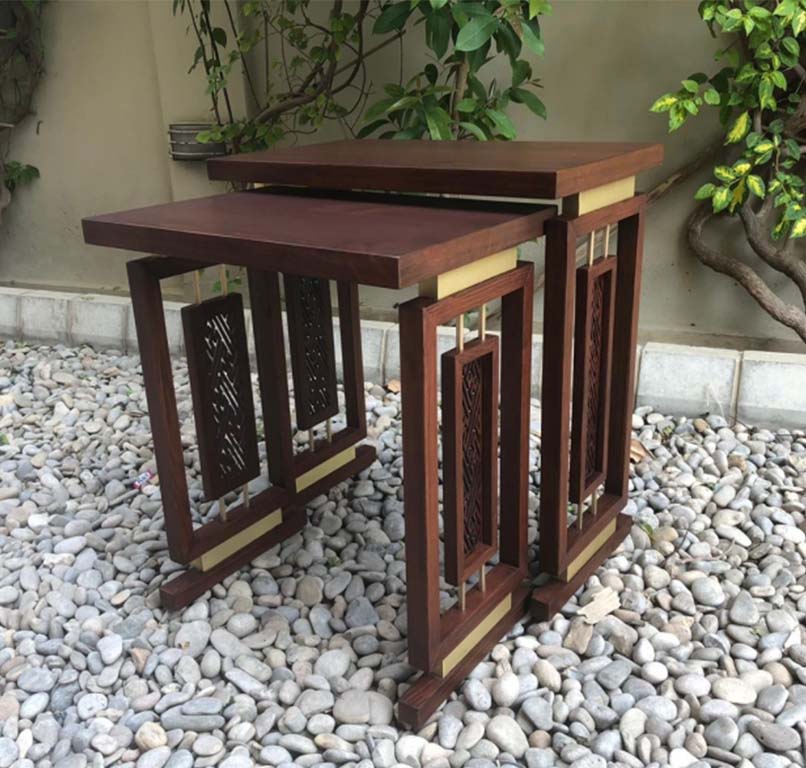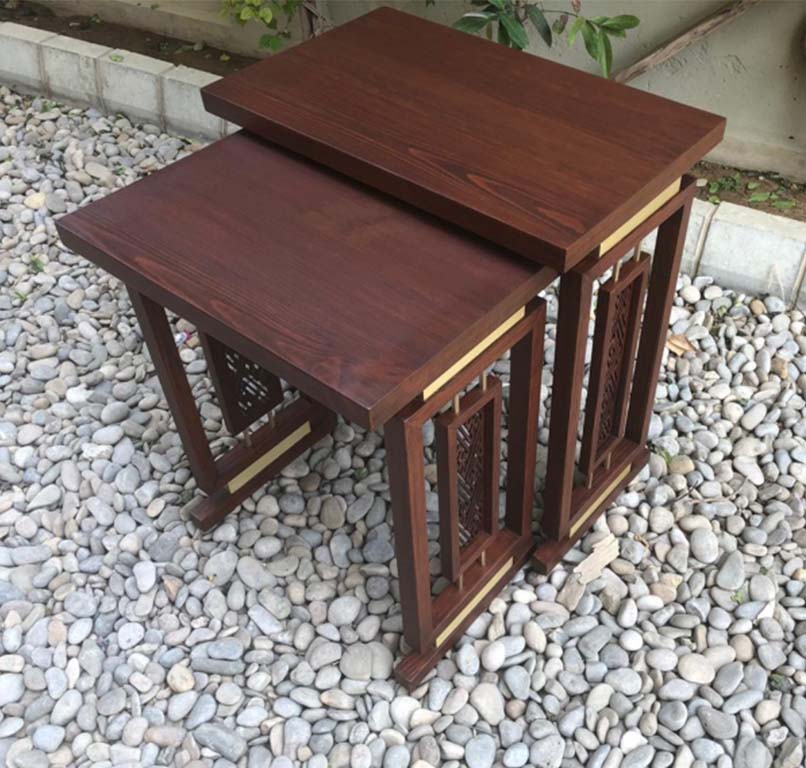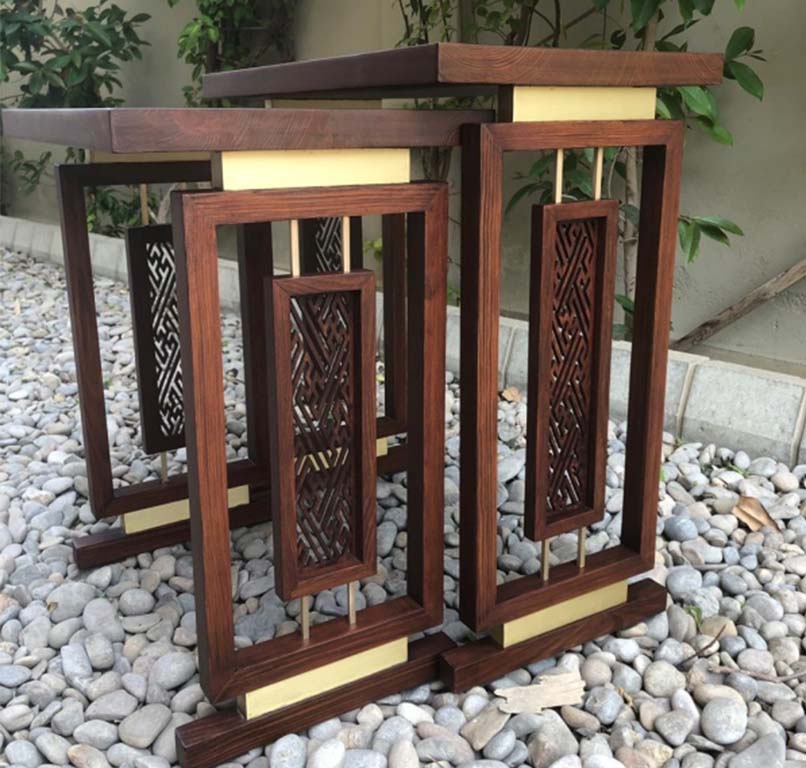 Enframed Twosome - Nest of 2 Tables
Our tables are lightweight and the easy to move around making them ideal for tea parties and entertaining guests. A delicately carved wooden lattice-work pattern is framed to form the main design element of this set of tables.
Care
Clean with a soft damp cloth. Use Clear Furniture polish occasionally to maintain the wood's natural finish.
Felt pads at the bottom keep all surfaces scratch free.
Material:
Filigree in Sheesham wood
Kale Wood
Lacquered Brass
Brass Rods
Felt pads
Size:
Length L: 23, S: 19'' , Width L: 14, S: 14'' , Height L: 25, S: 23.5''
Price:
78,000 + 18% Sales Tax = PKR 92,040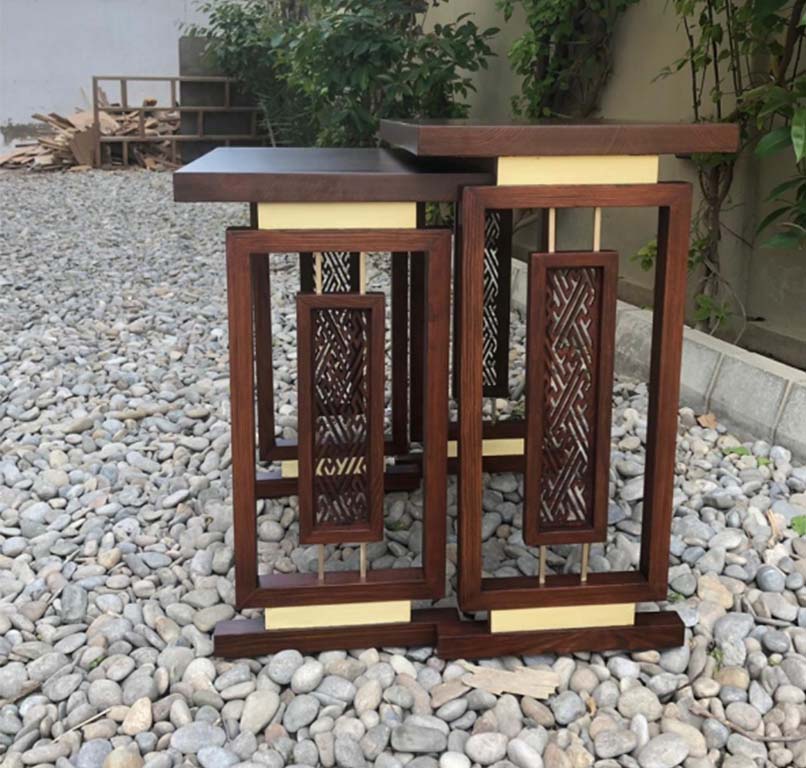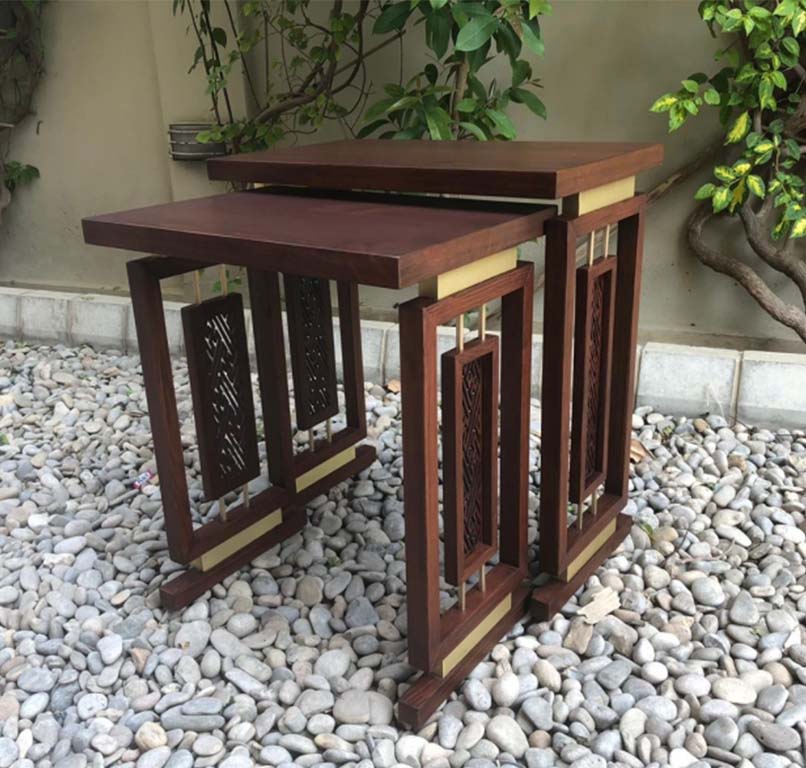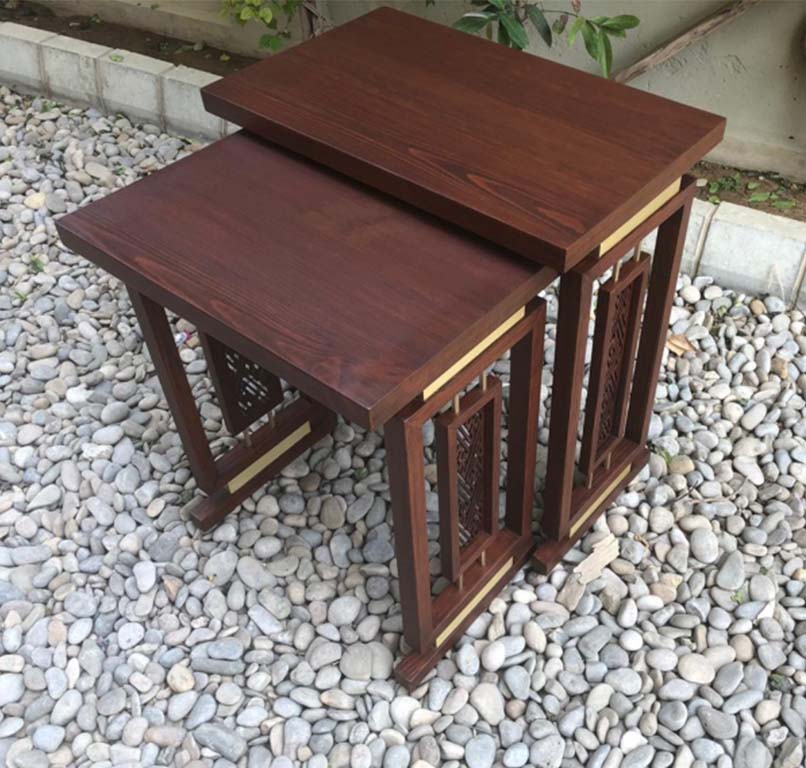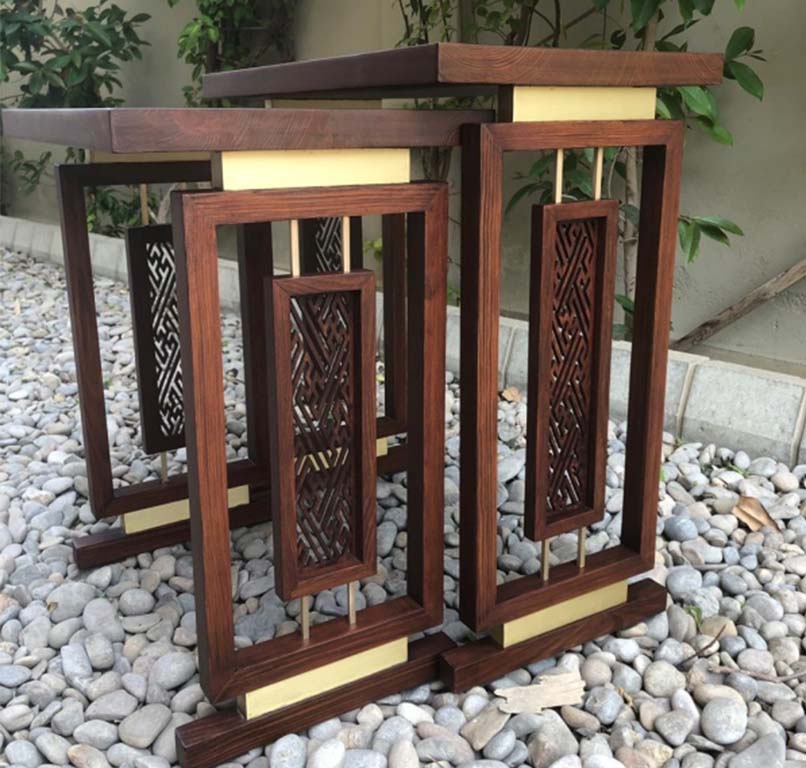 Price is subject to change
Price is subject to change