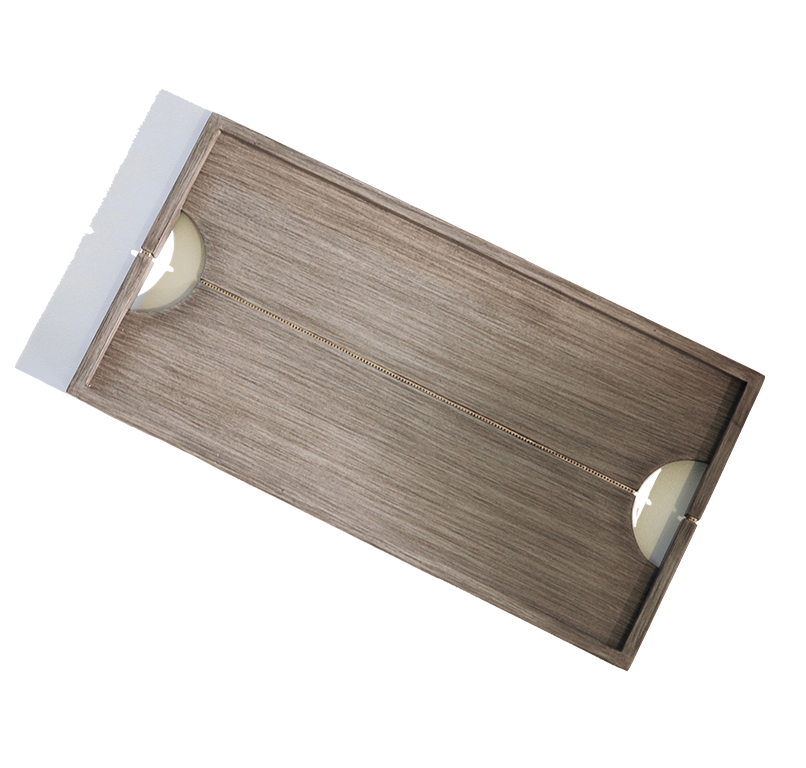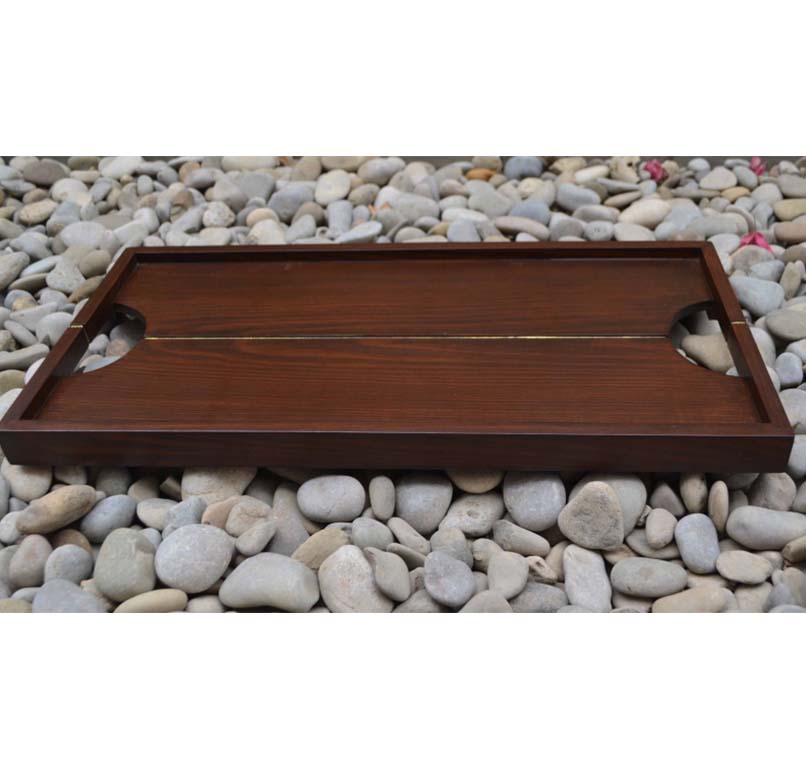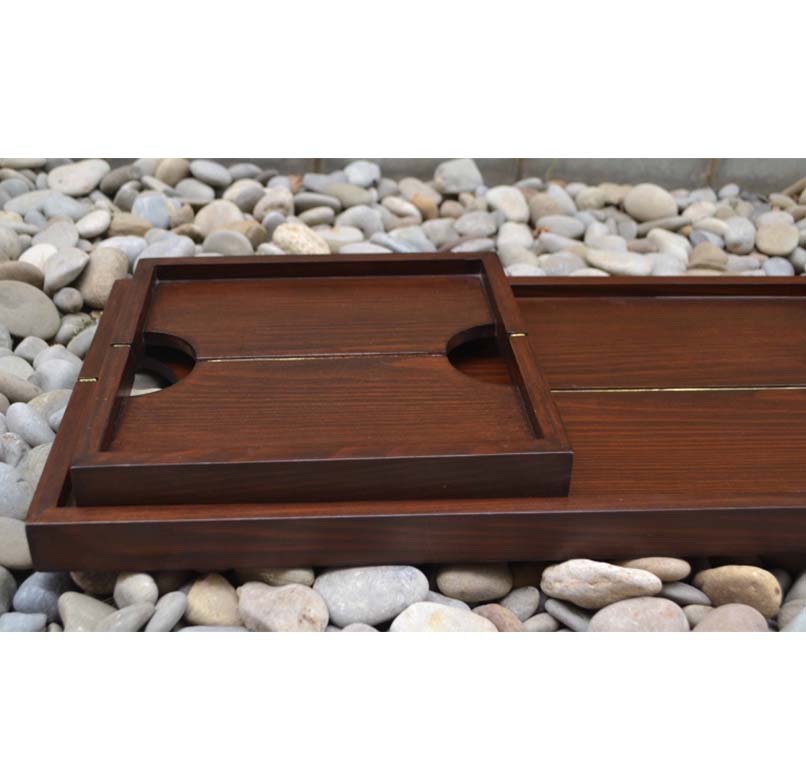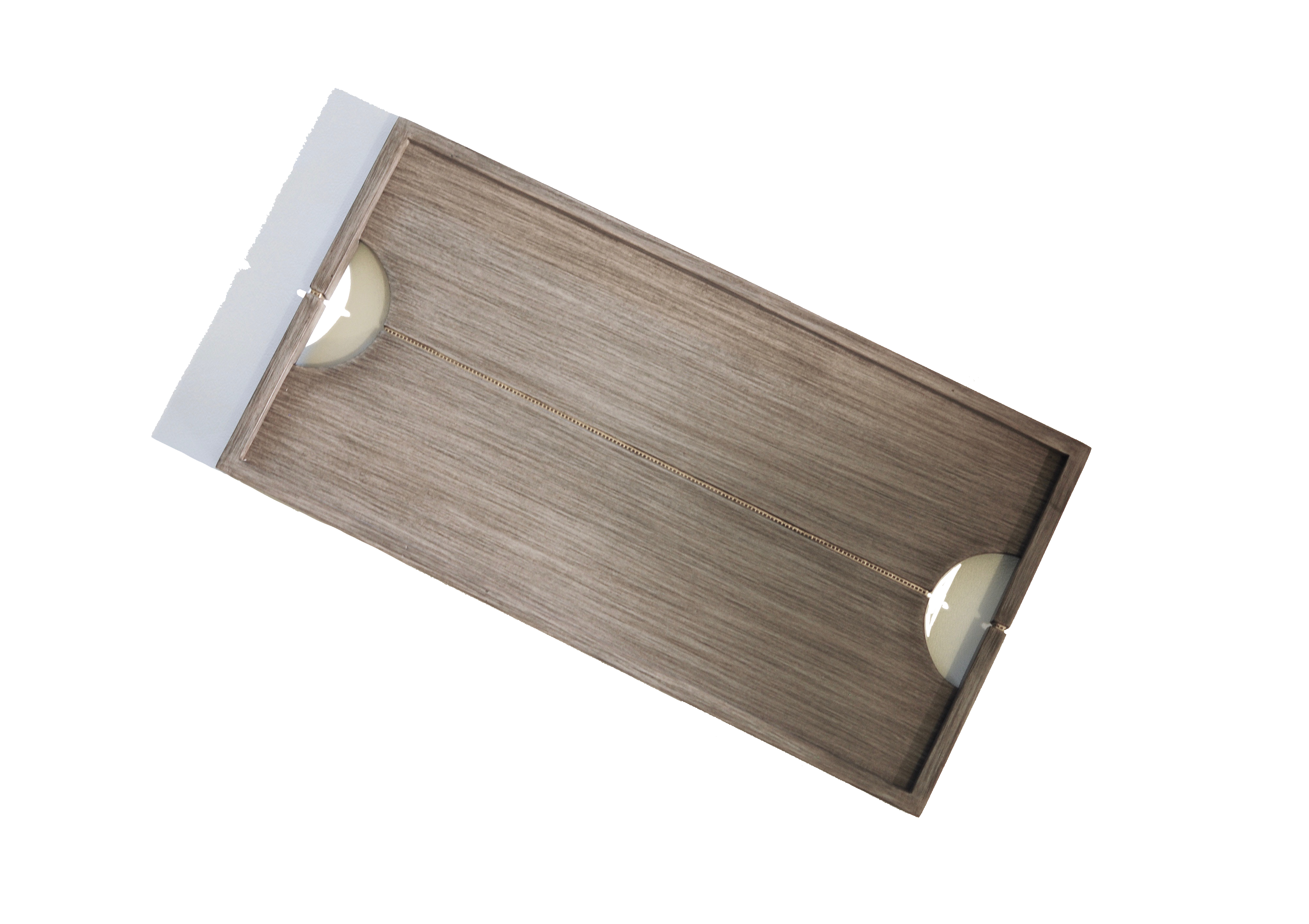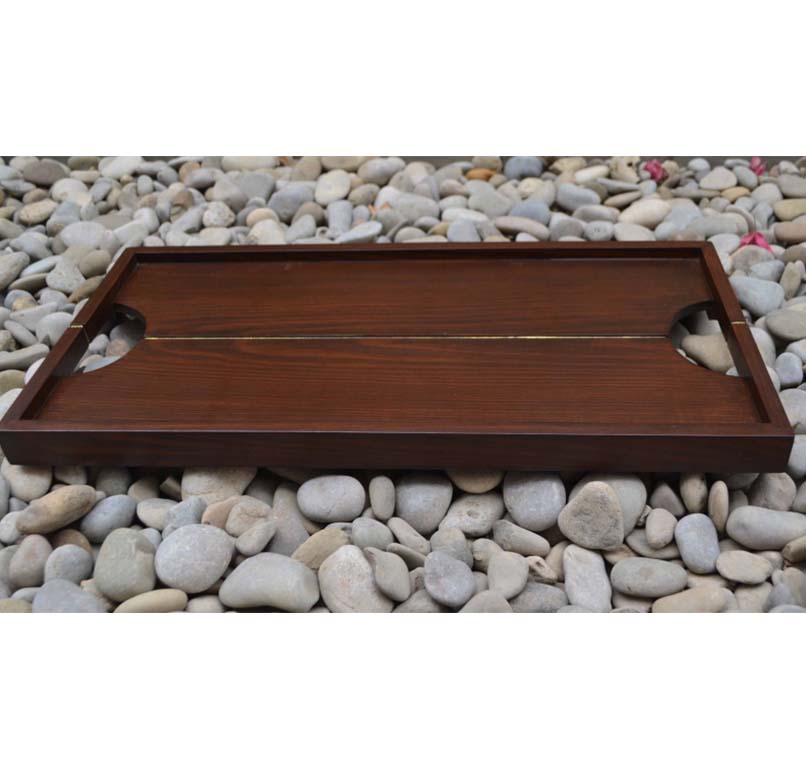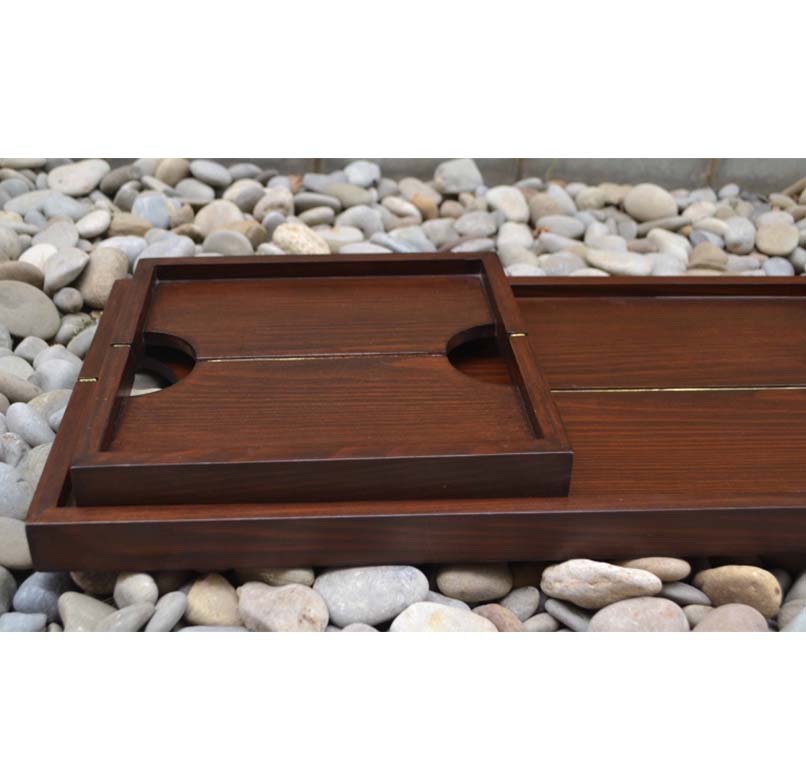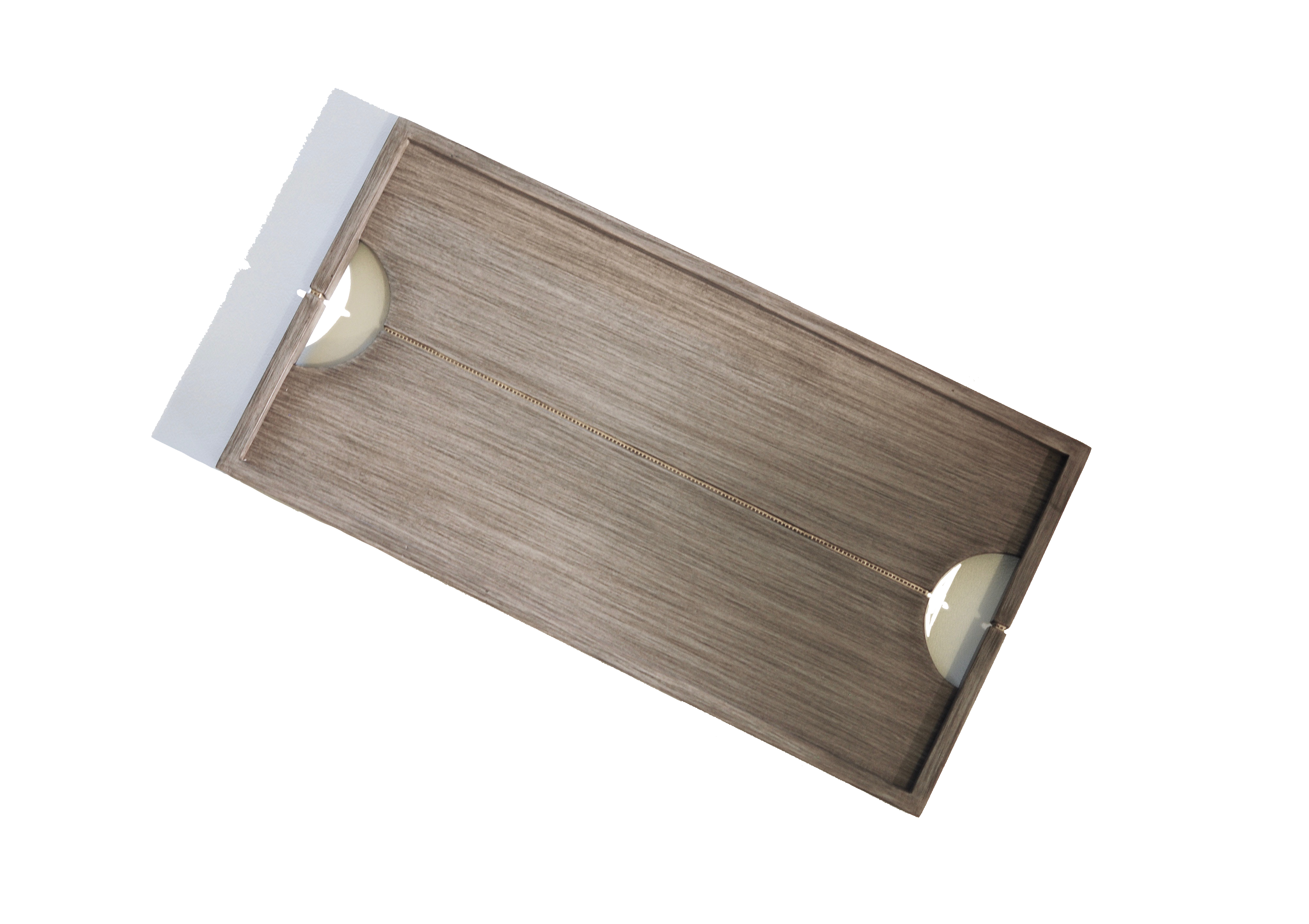 Railway Line Large - Tray
When a punched filigree brass strip cuts across the surface like a railway track and semi-circular cut-outs within the wood serve as handles. Celebrating minimalism!
Care
Clean with a soft damp cloth. Use Clear Furniture Polish occasionally to maintain the wood'snatural finish.
 Felt pads at the bottom keep all surfaces scratch free.
Material:
Kale Wood
Brass Filigree
Size:
Length 21'' , Width 11'' , Height 1.25''
Price:
4,800 + 18% Sales Tax = PKR 5,664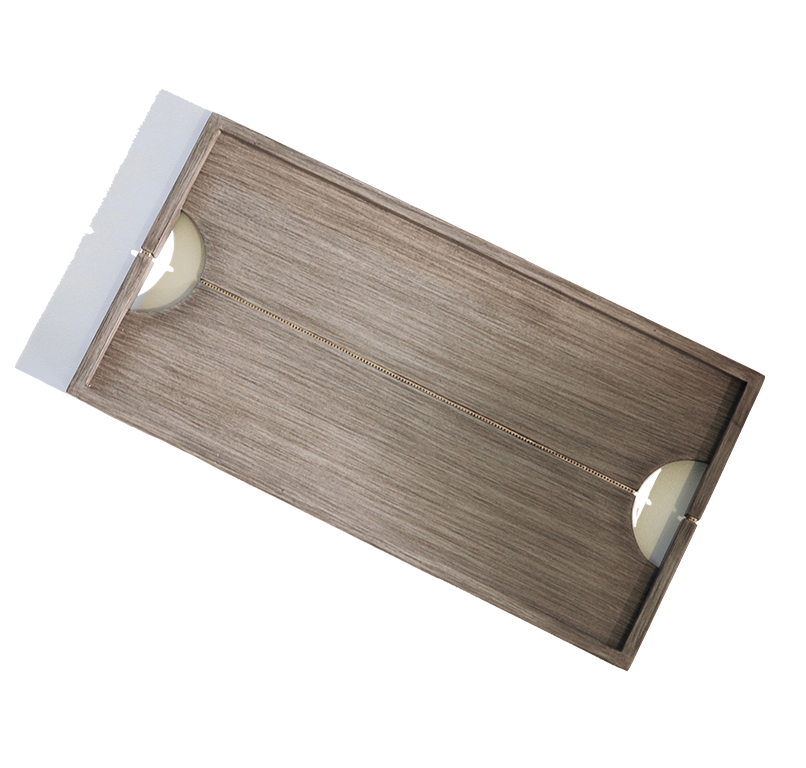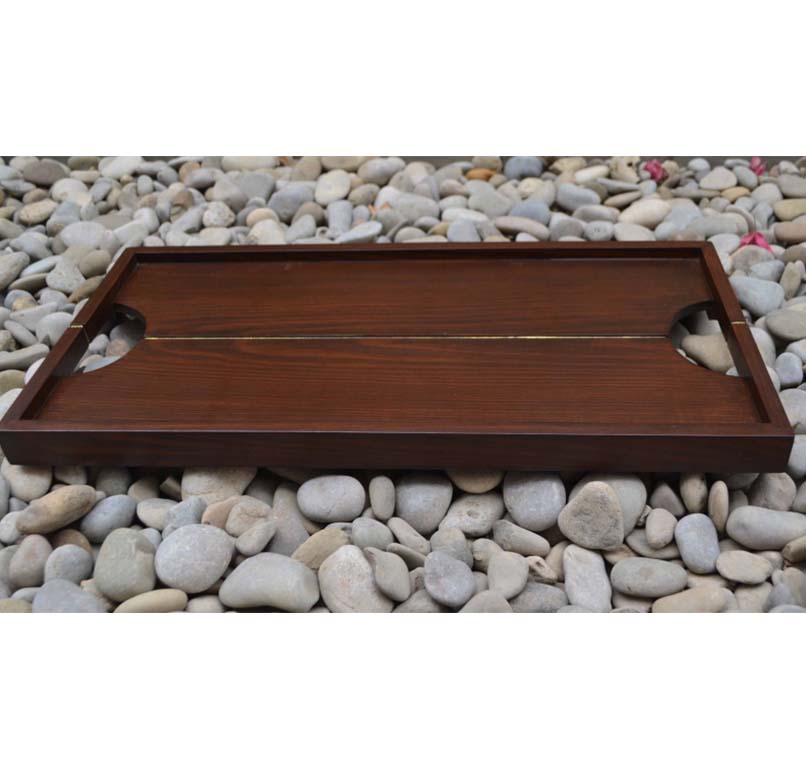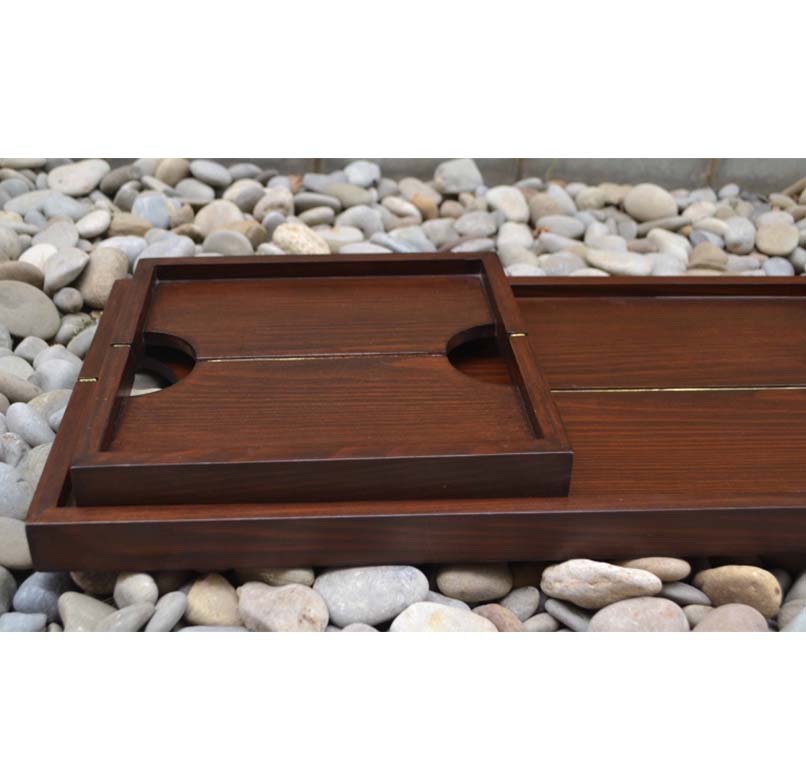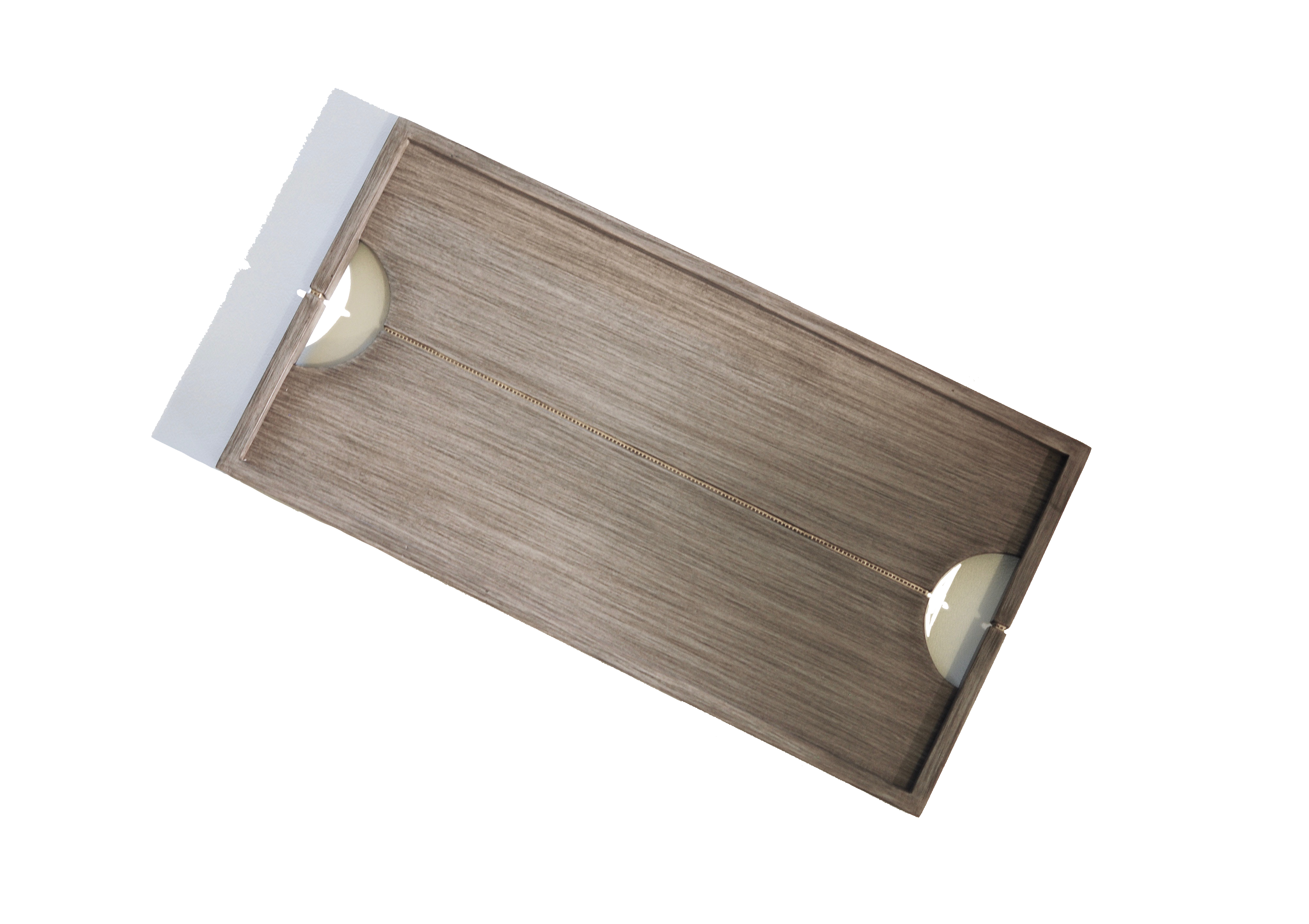 Price is subject to change
Price is subject to change