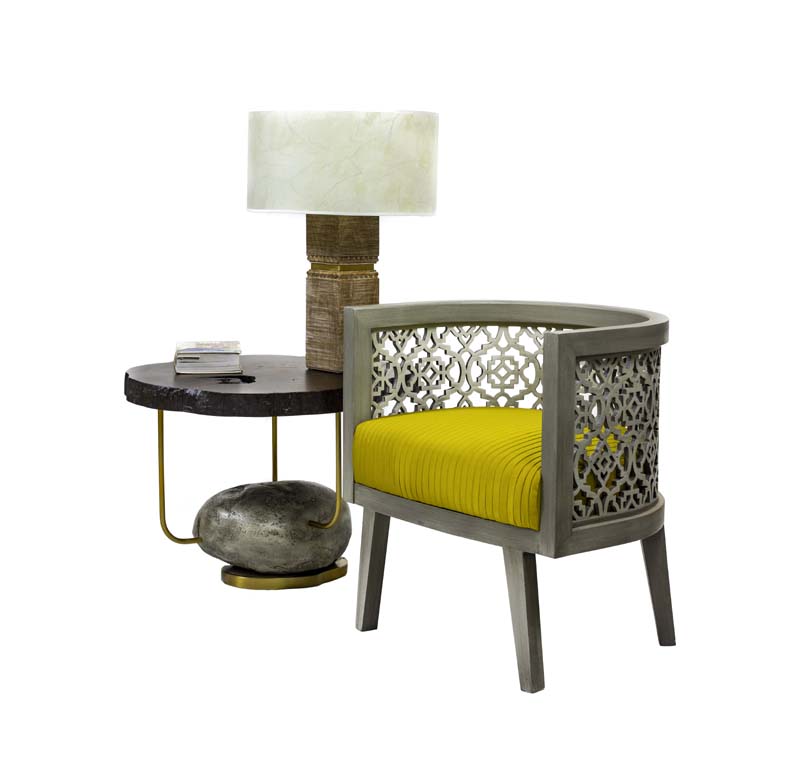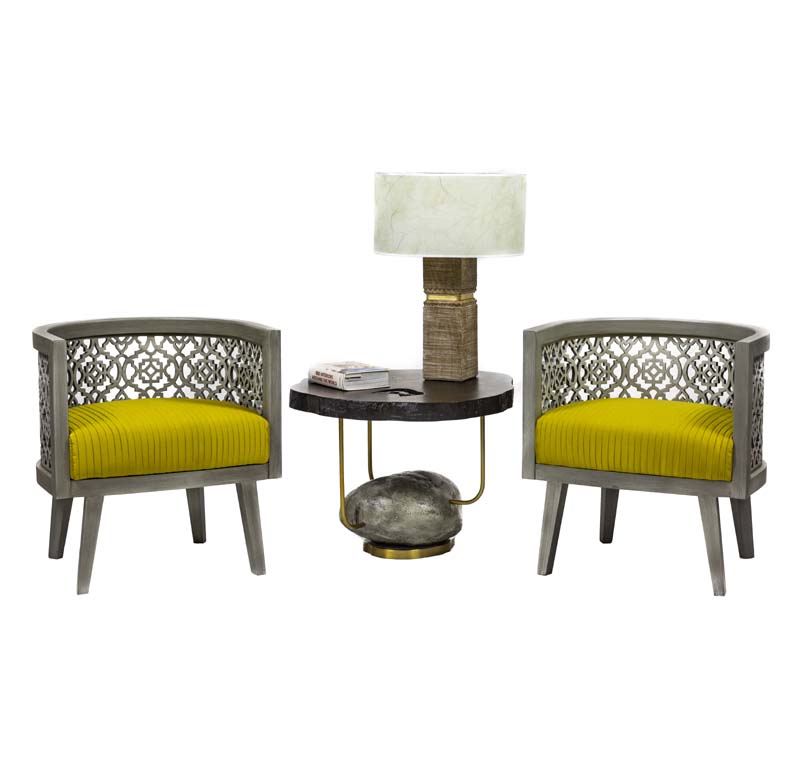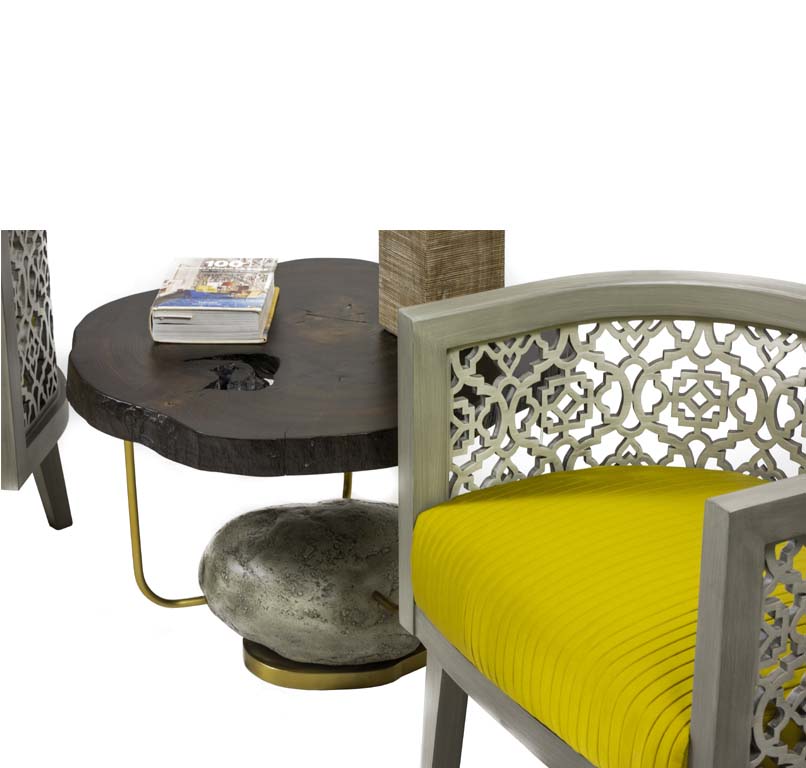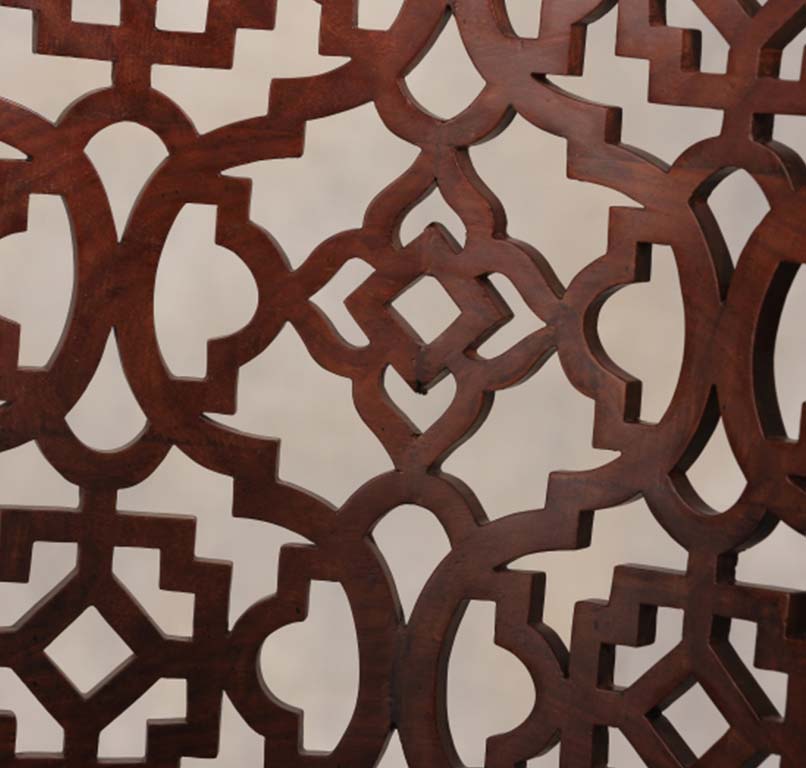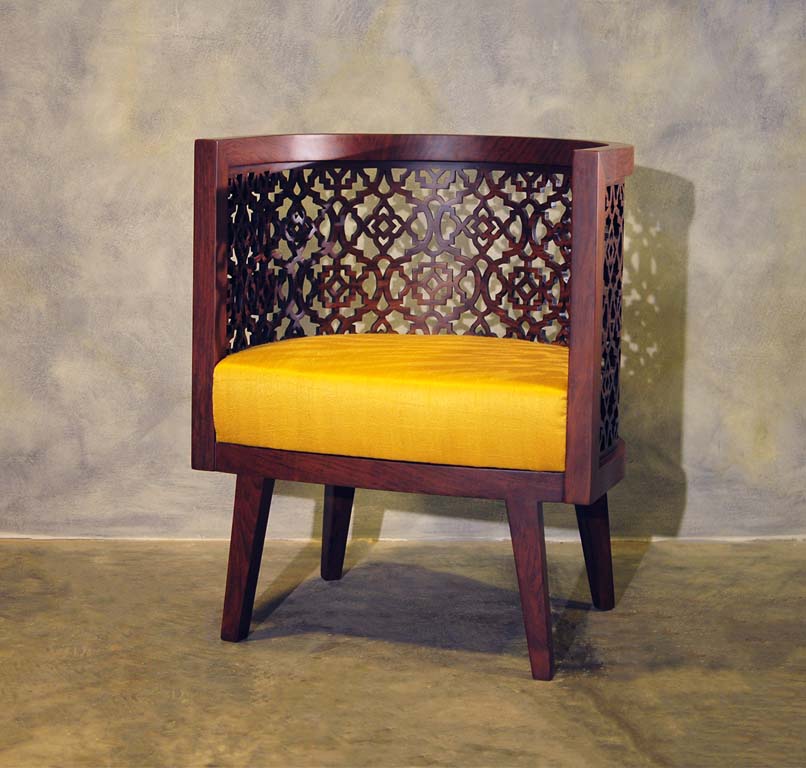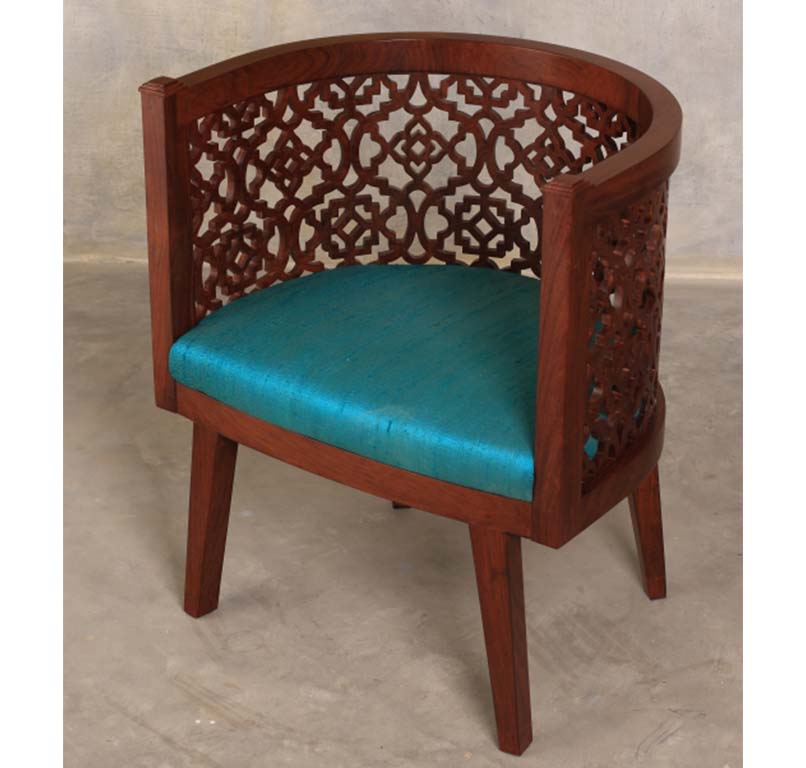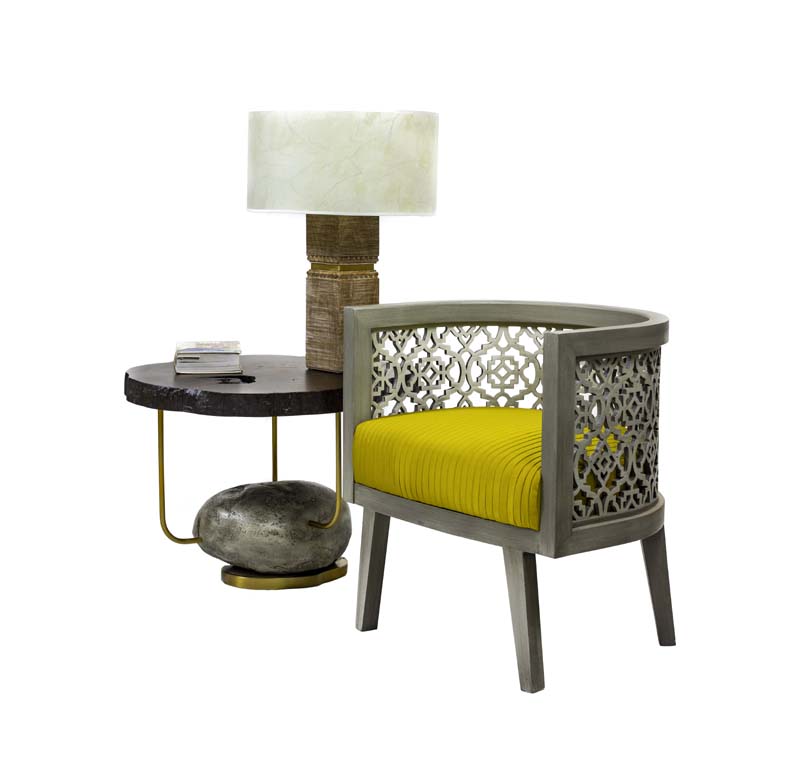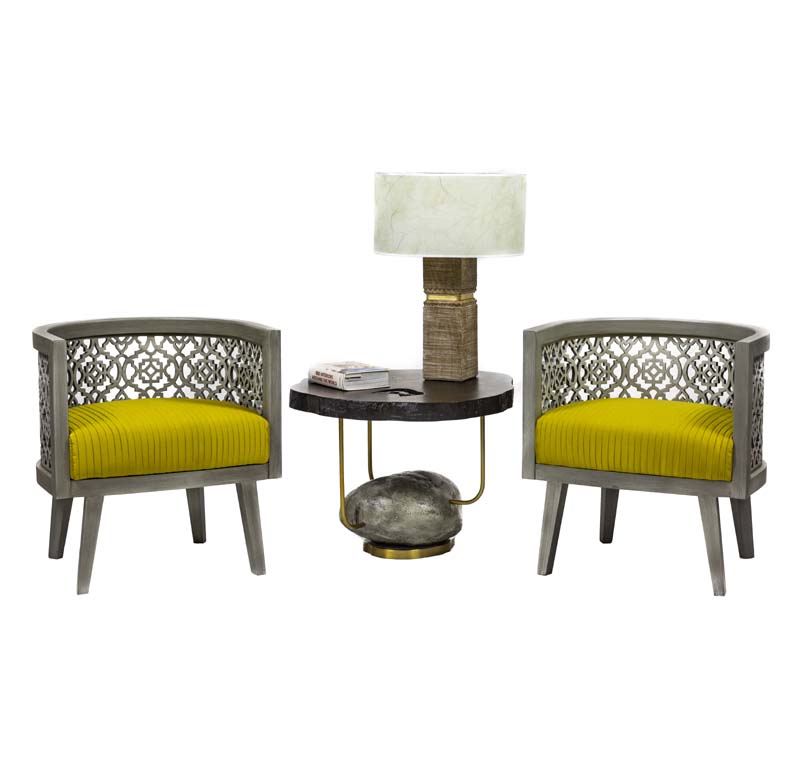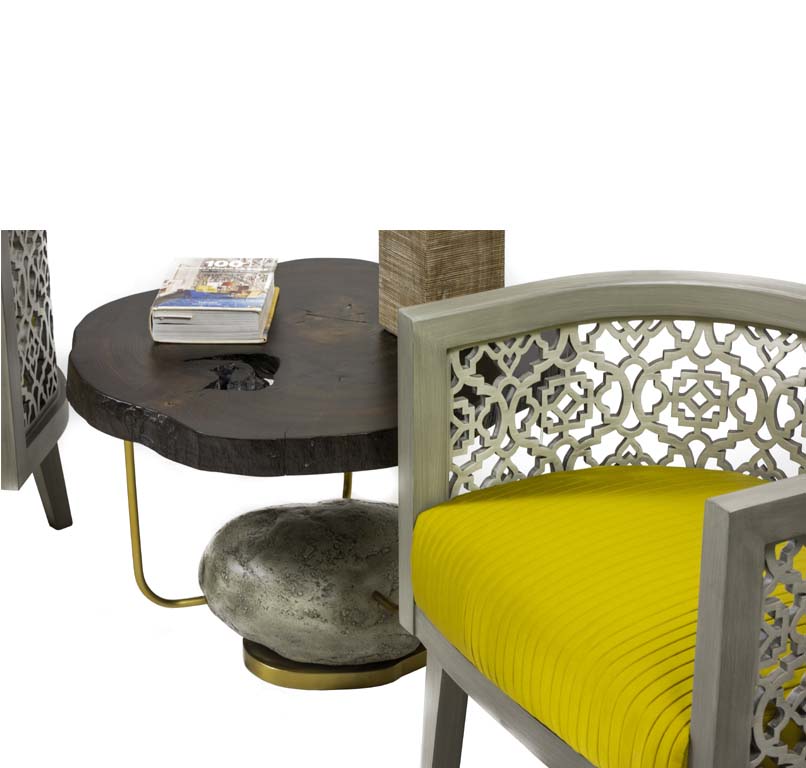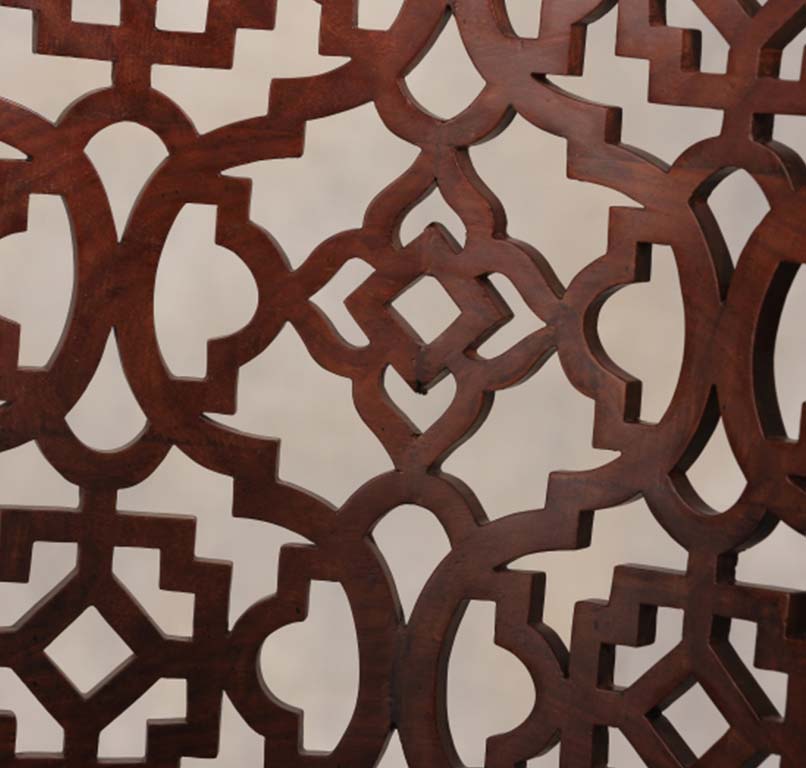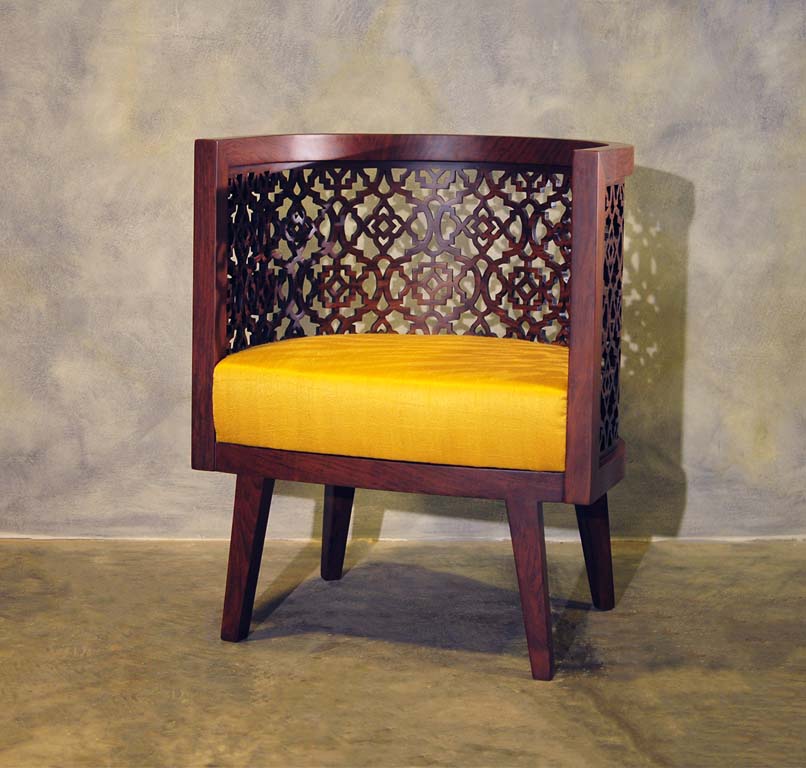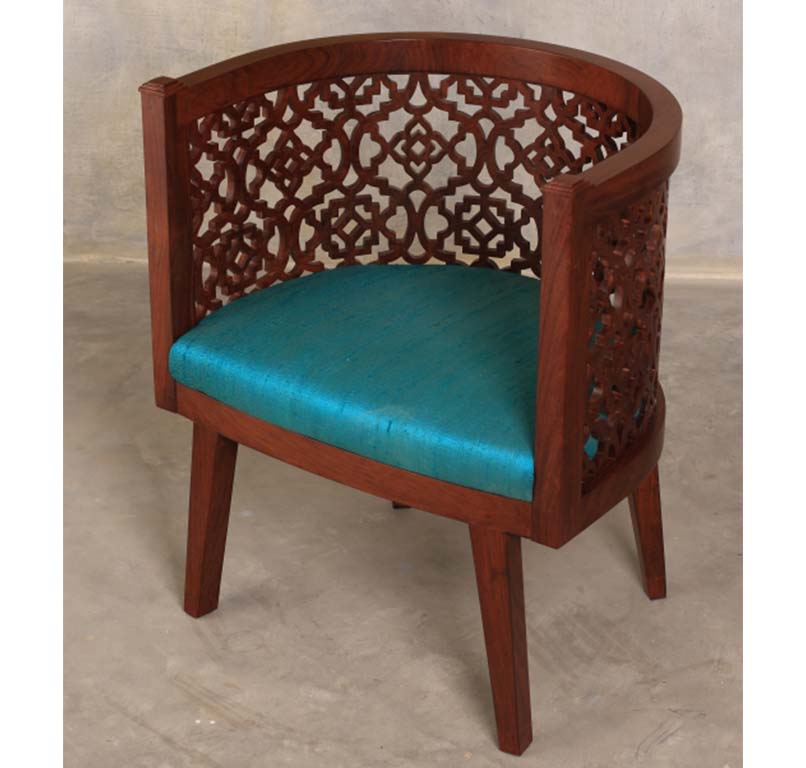 Jaipur Twin - Each
The handmade Filigree pattern cut into solid
Sheesham
wood makes these chairs wonderfully see through and may be used in the middle of a space for an uninterrupted visual divide. 
Care
Dont worry about cleaning the filigree pattern. Douse it with furniture polish and clean with a painting brush. The rawsilk upholstery has been scotch-guarded for protection.
Felt pads at the bottom keep all surfaces scratch free.
Material:
Sheesham Wood
Filigree in Sheesham wood
Upholstery fabric
Felt pads
Size:
Length 24'' , Width 20'' , Height 26''
Price:
58,000 + 18% Sales Tax = PKR 68,440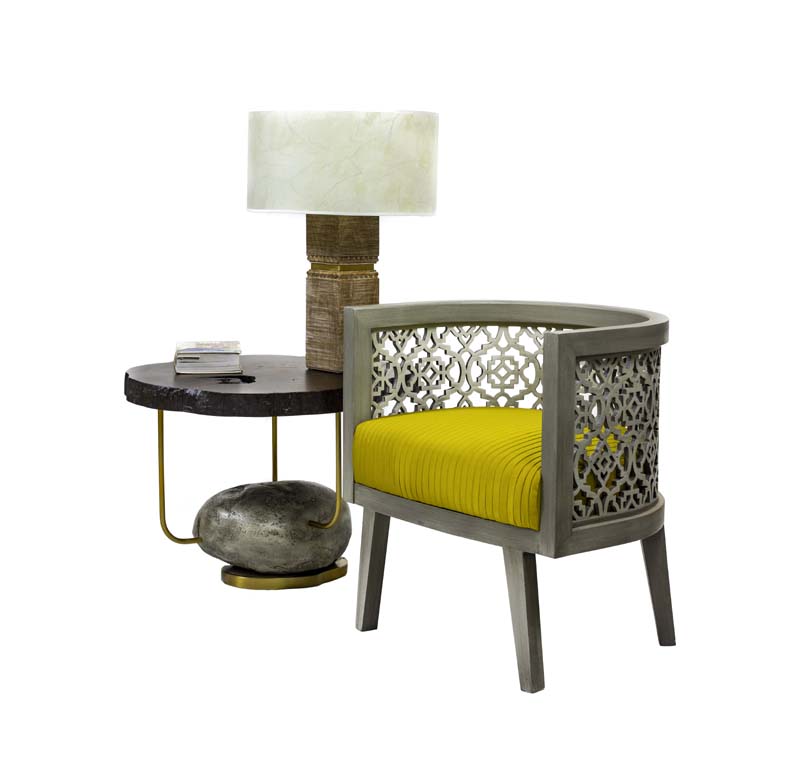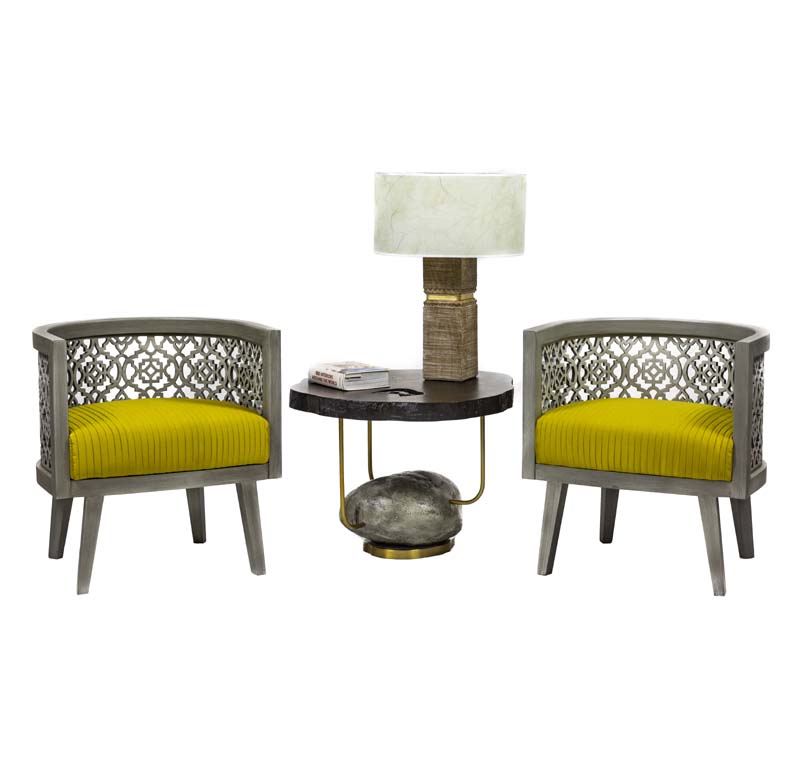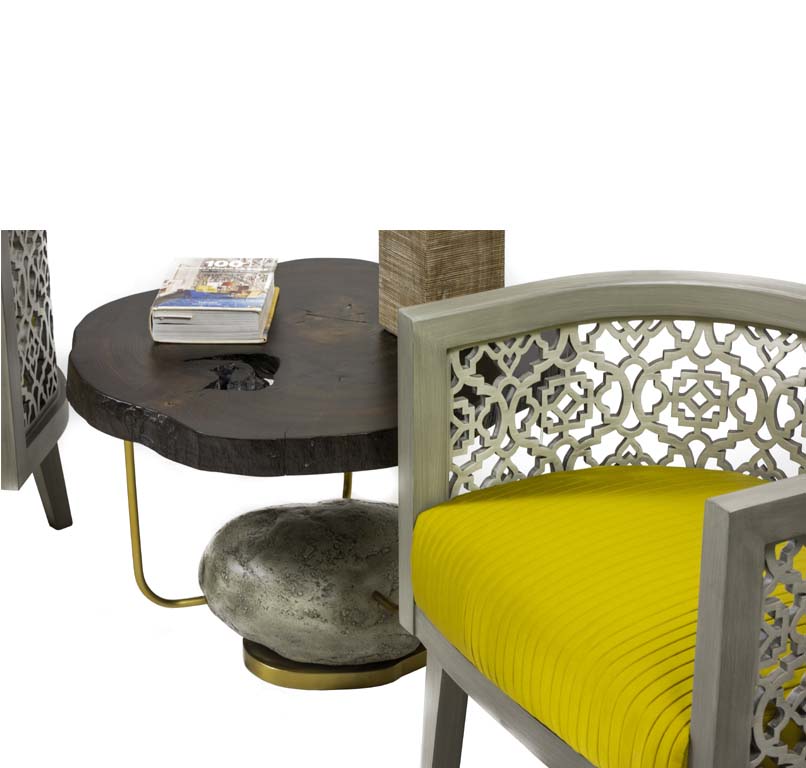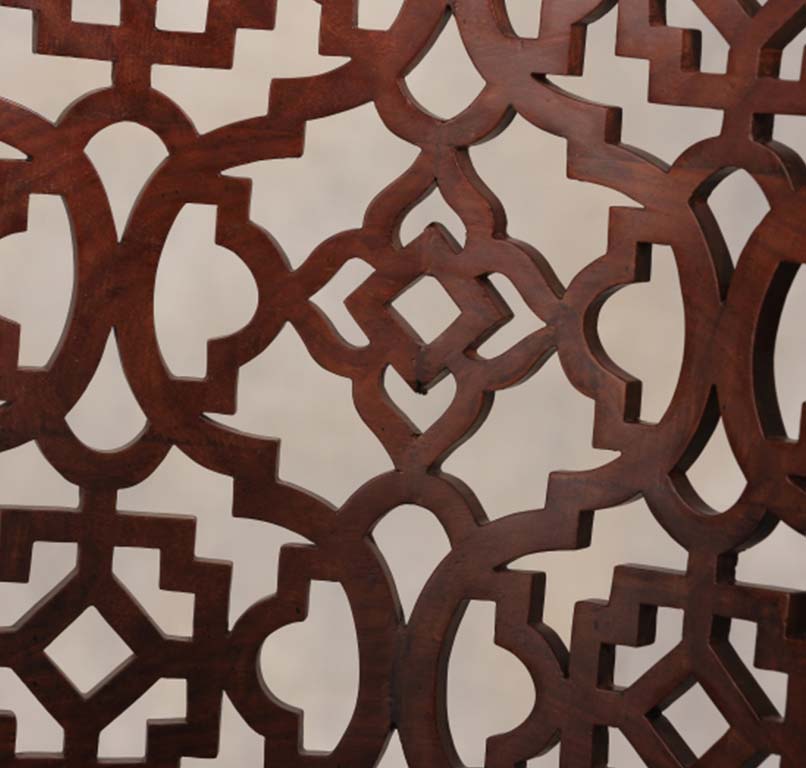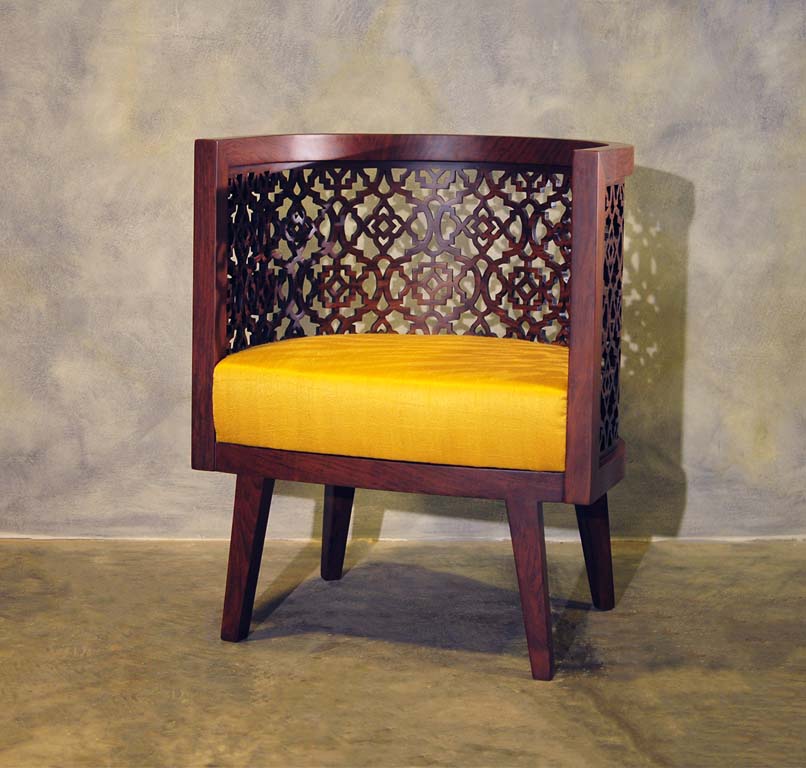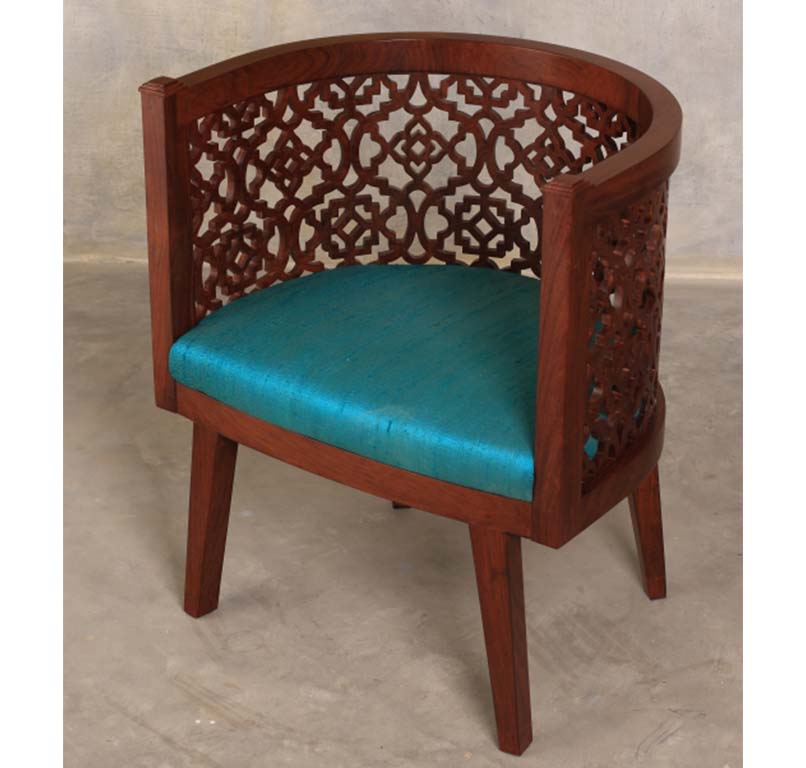 Price is subject to change
Price is subject to change