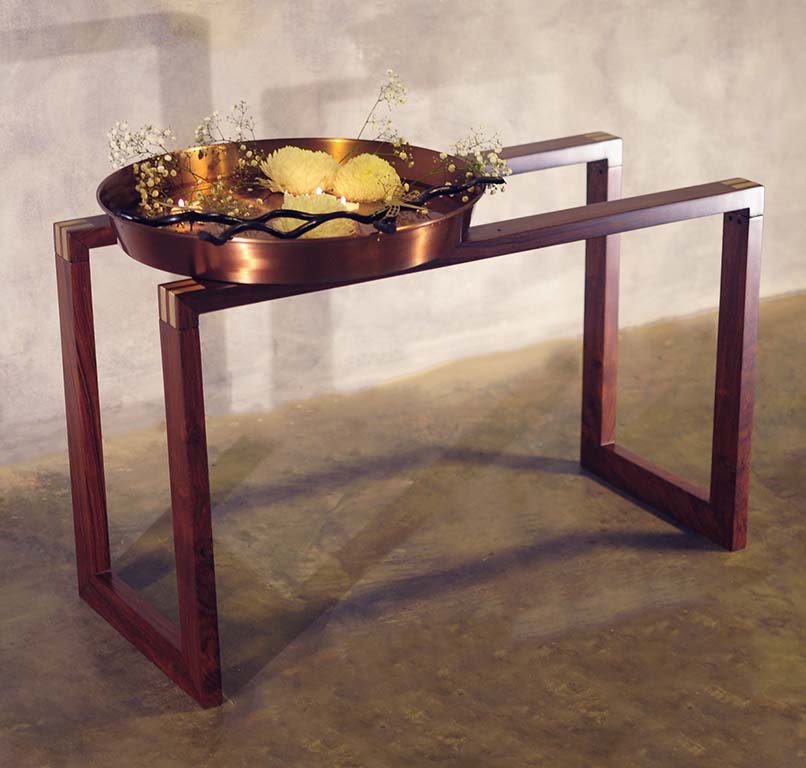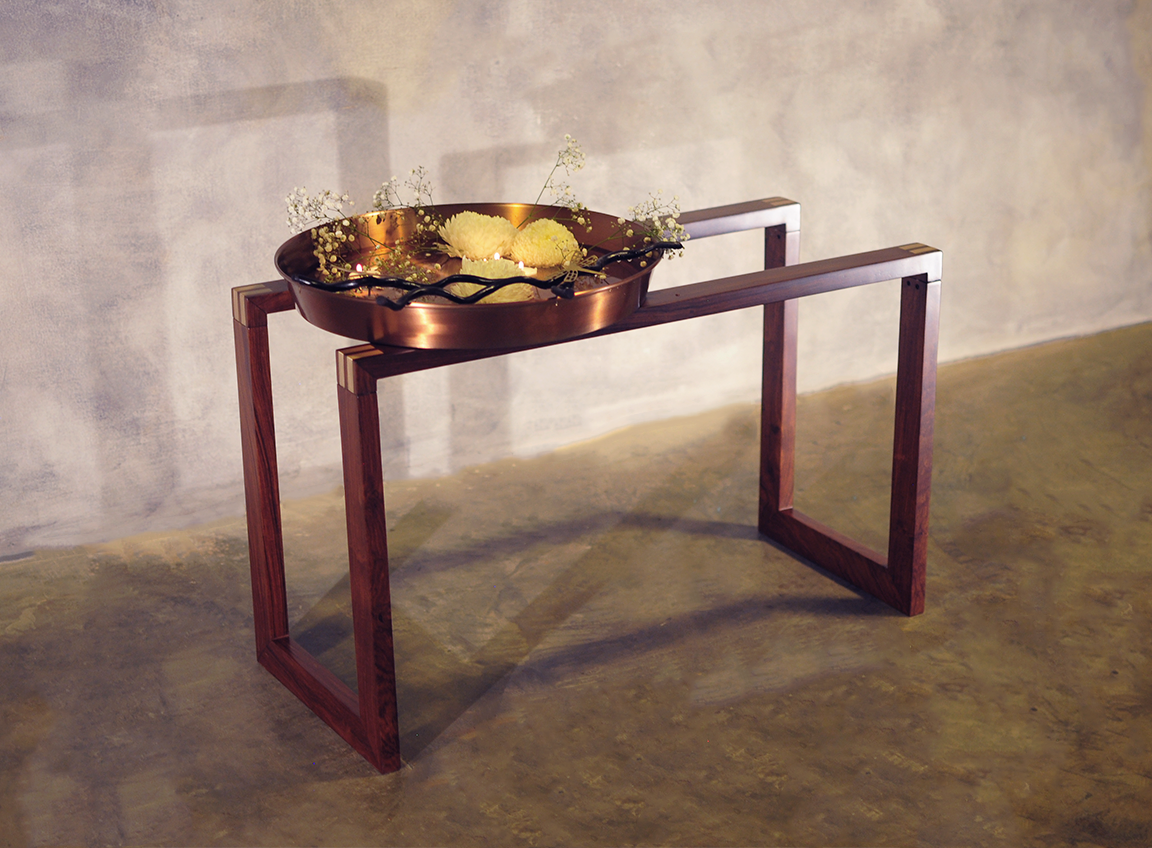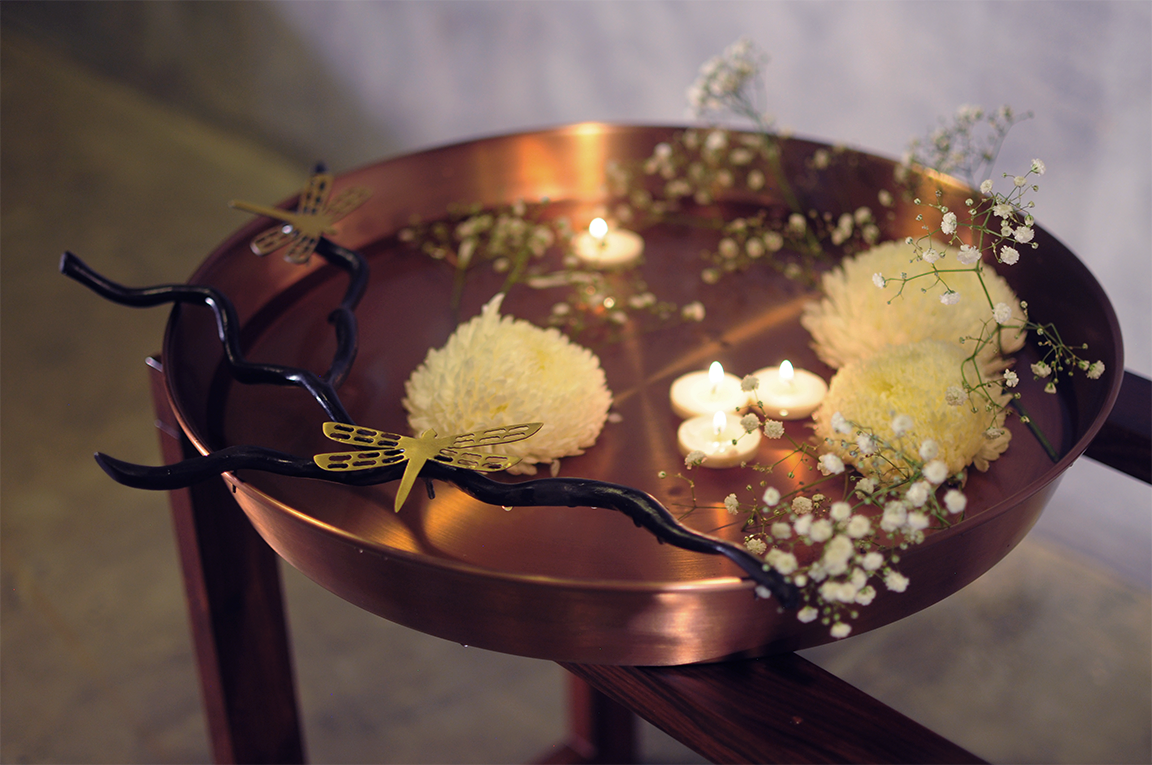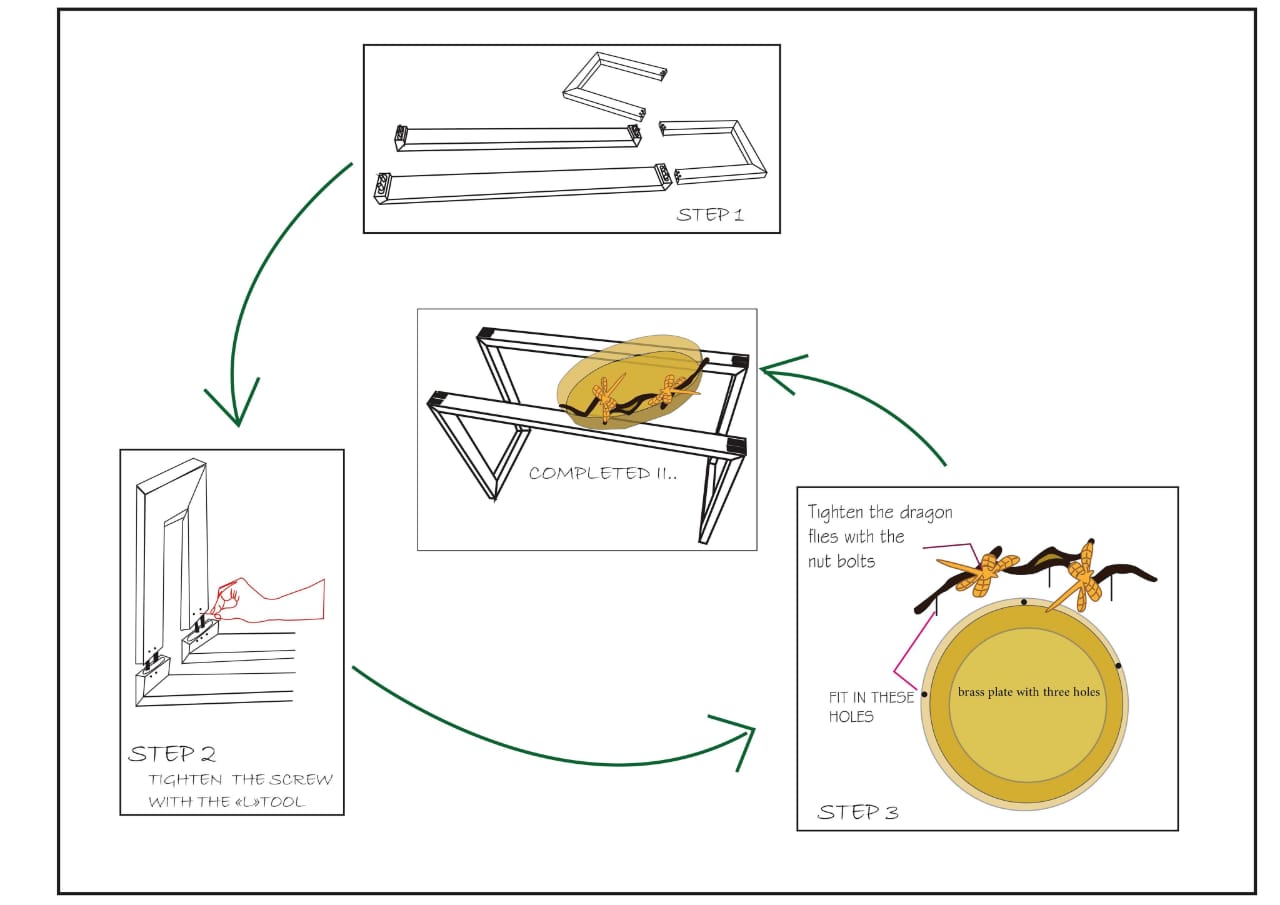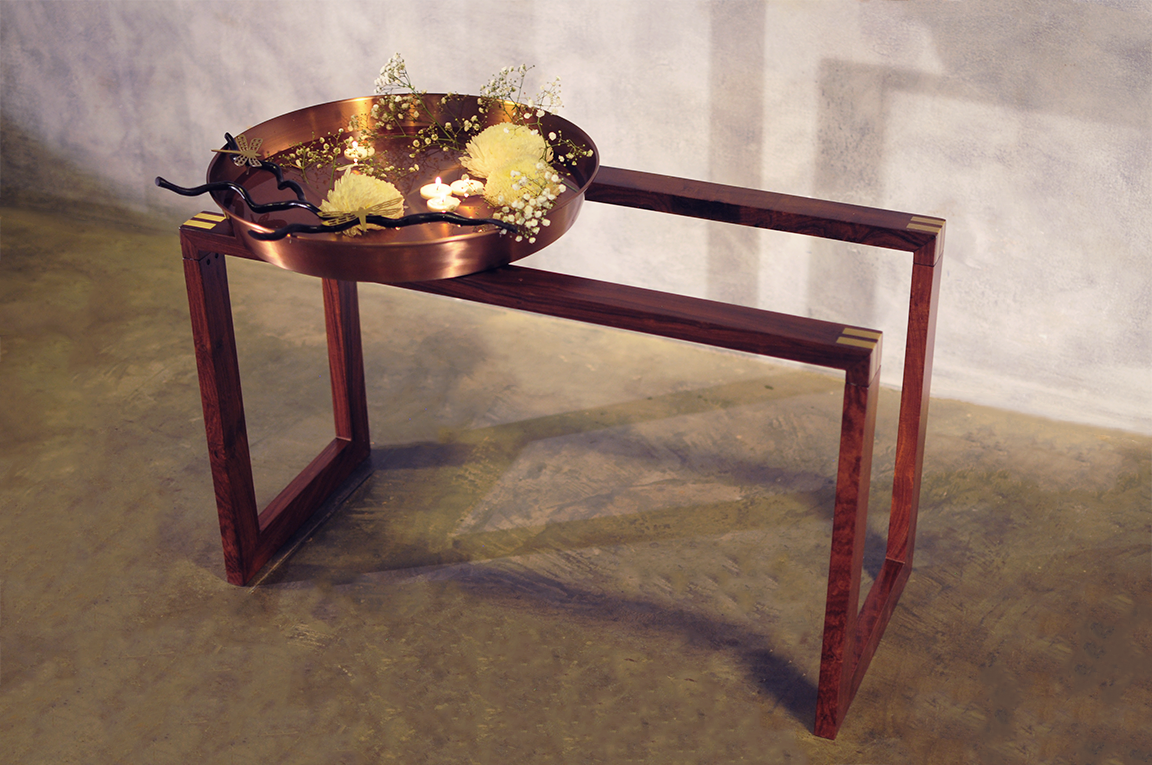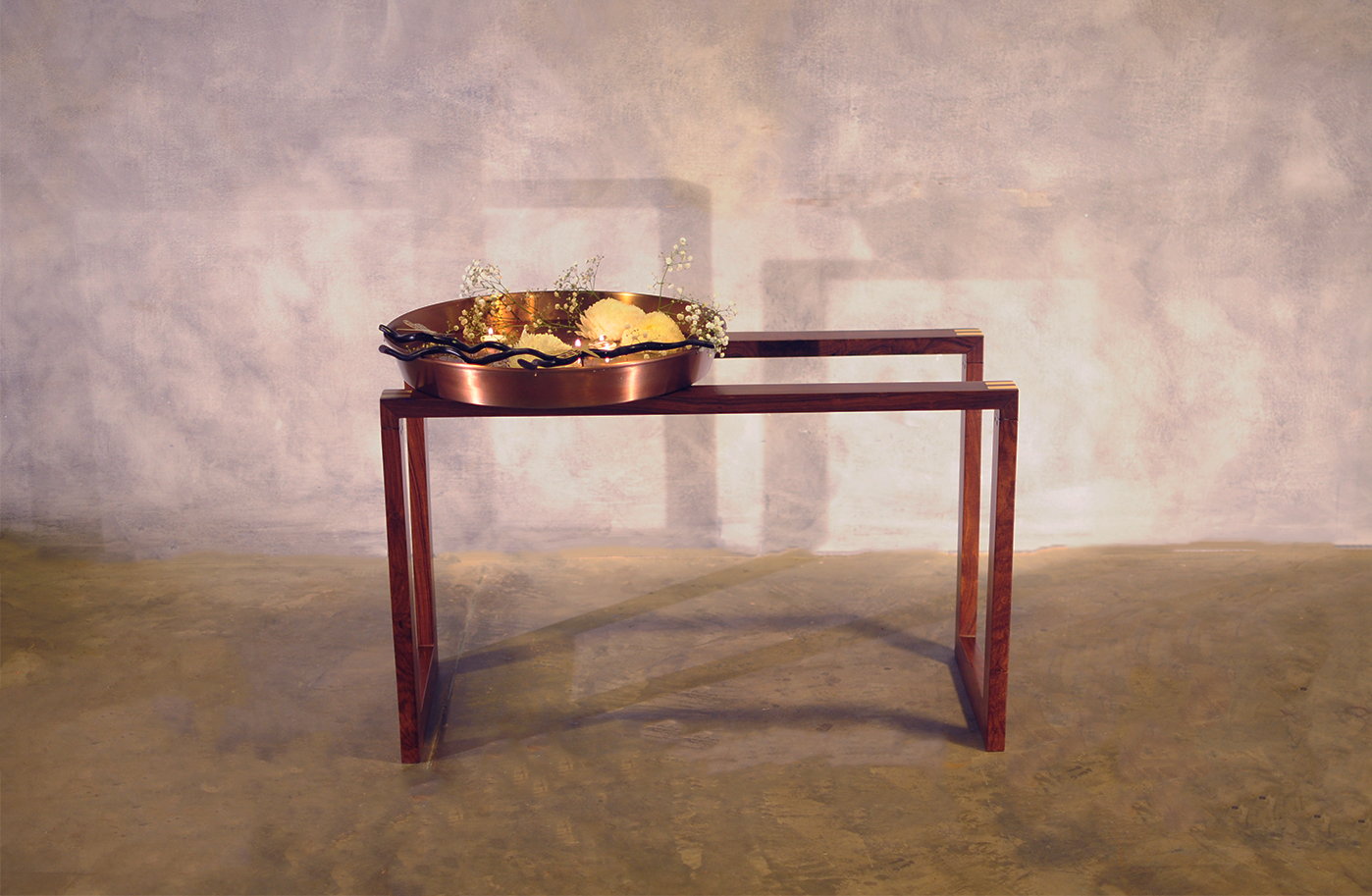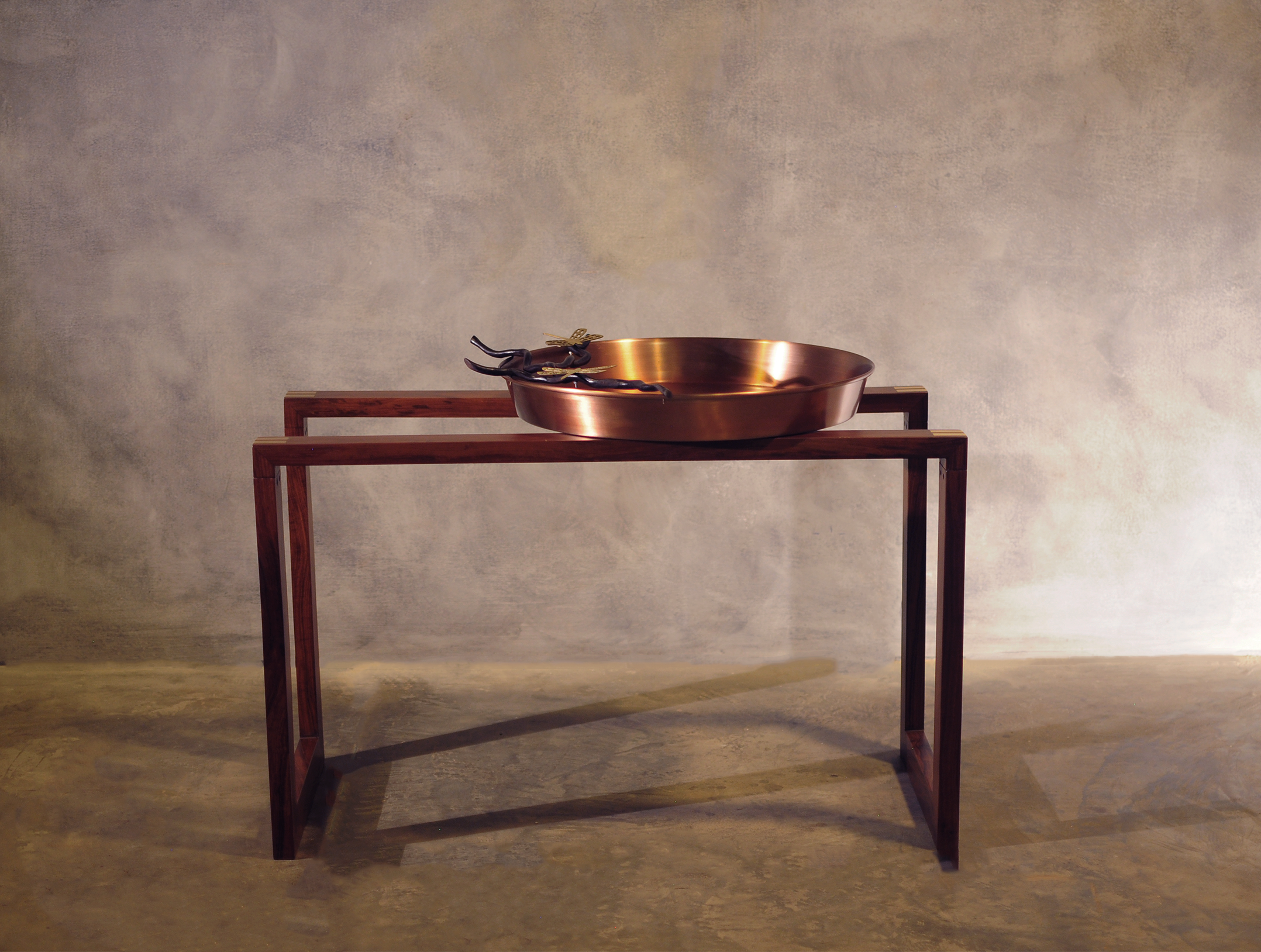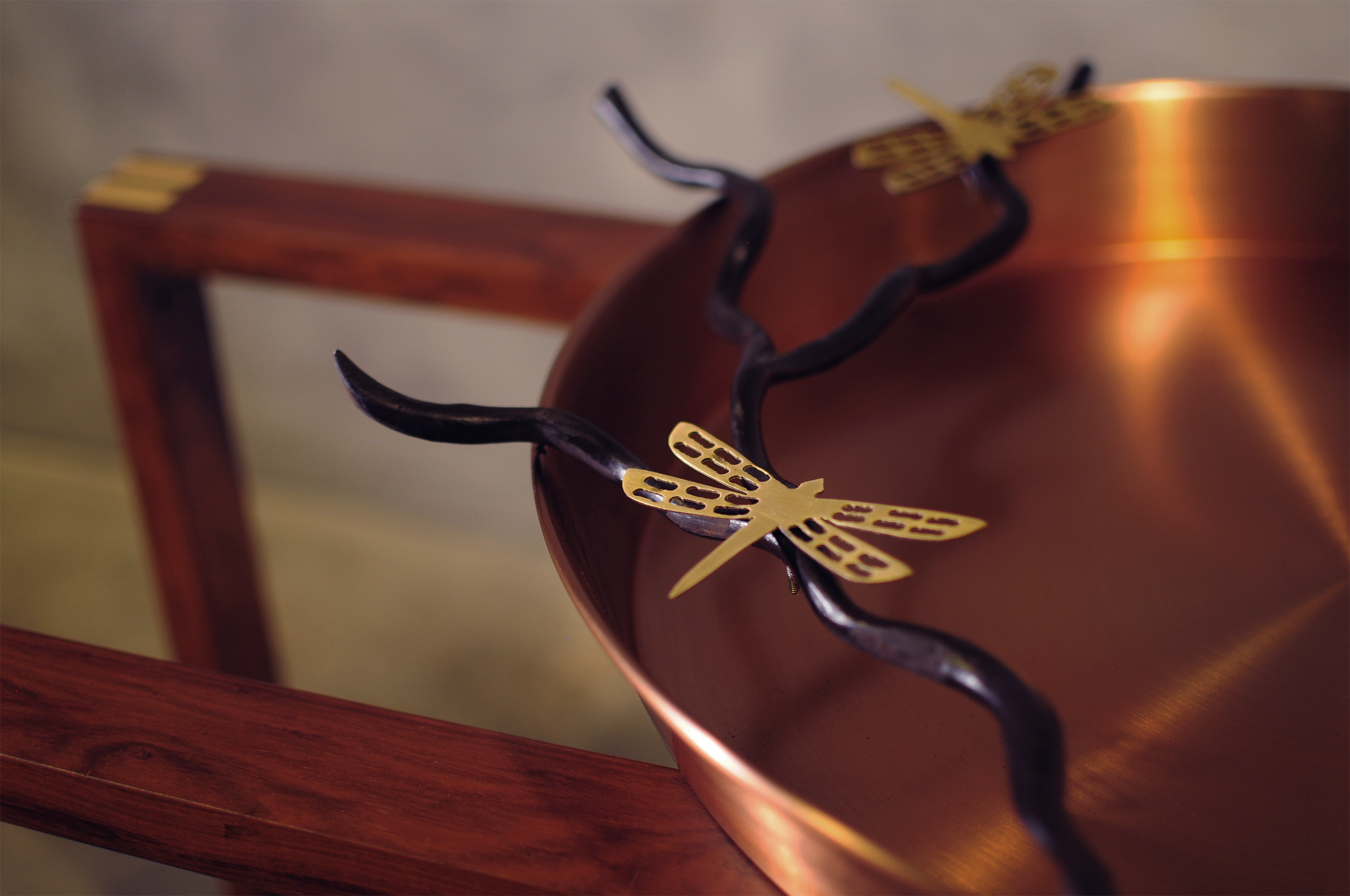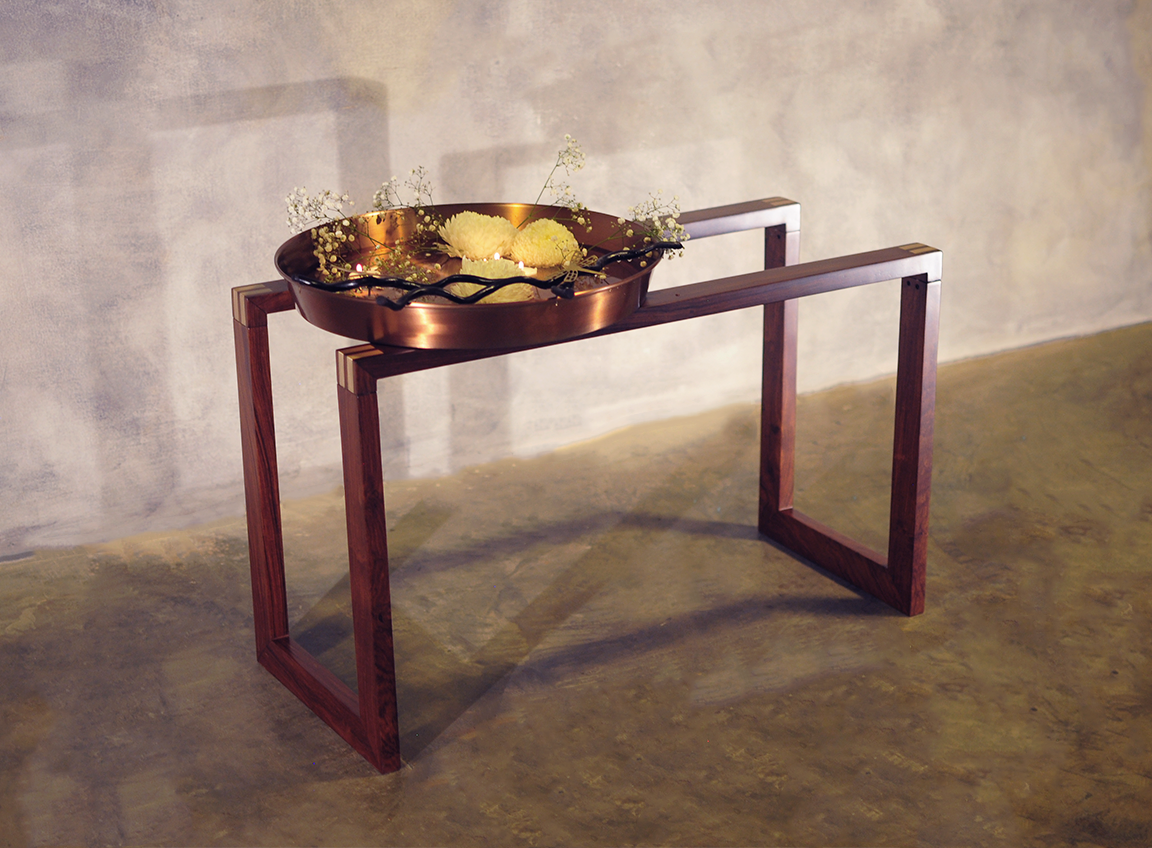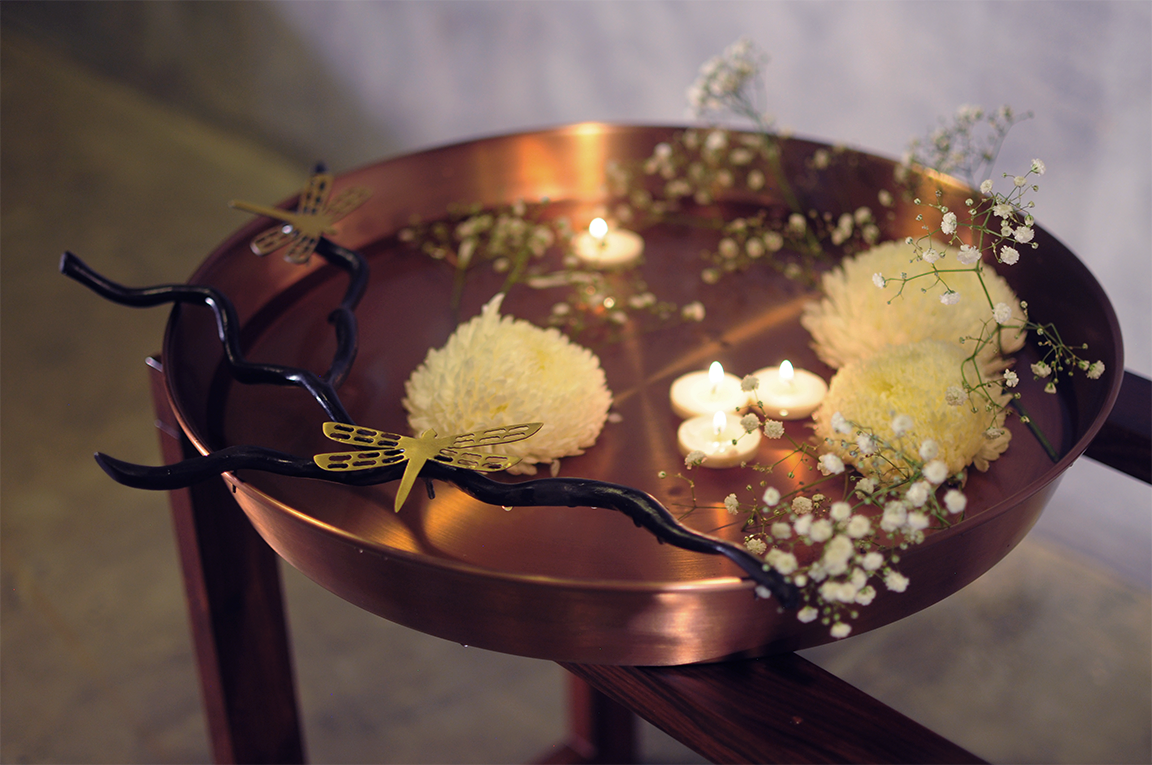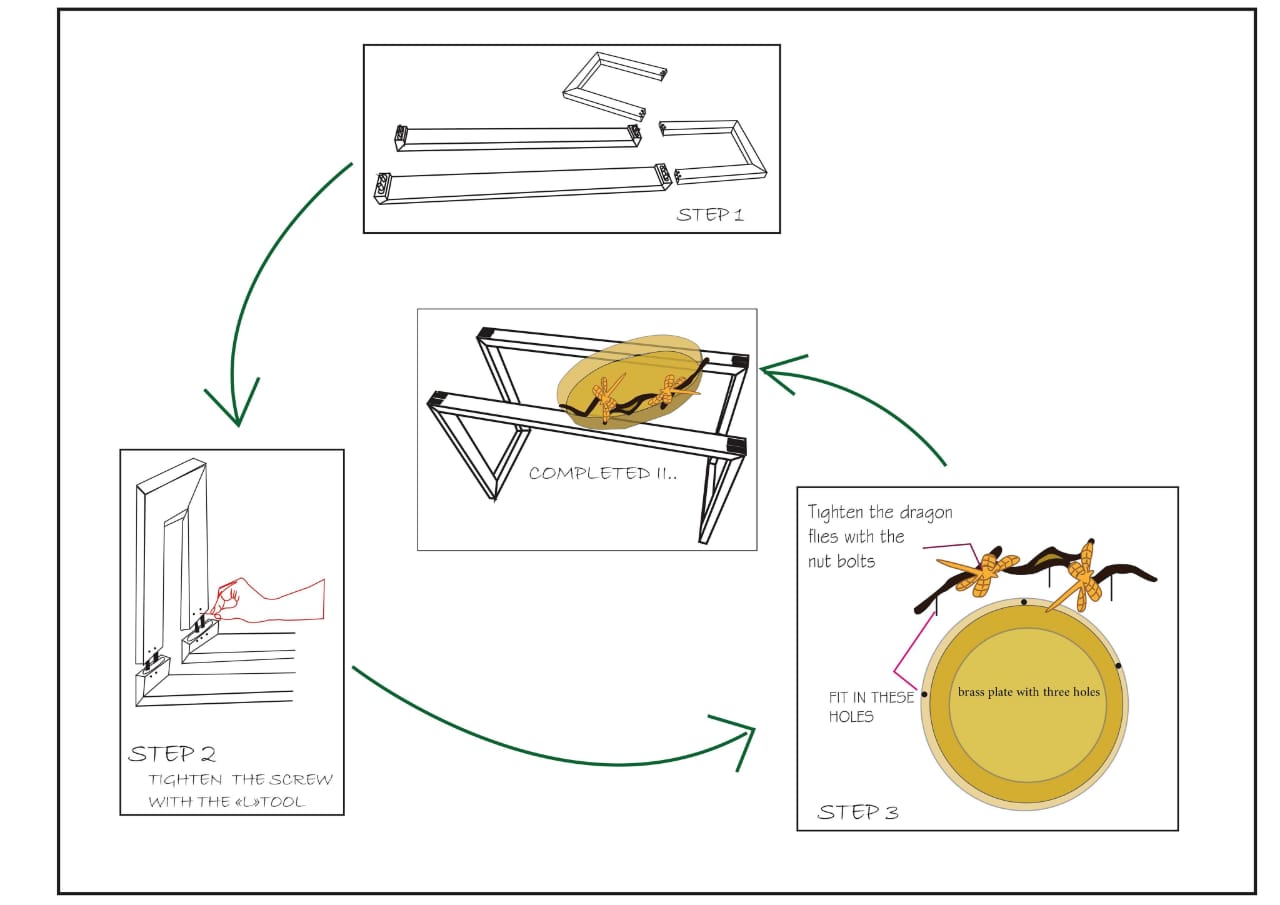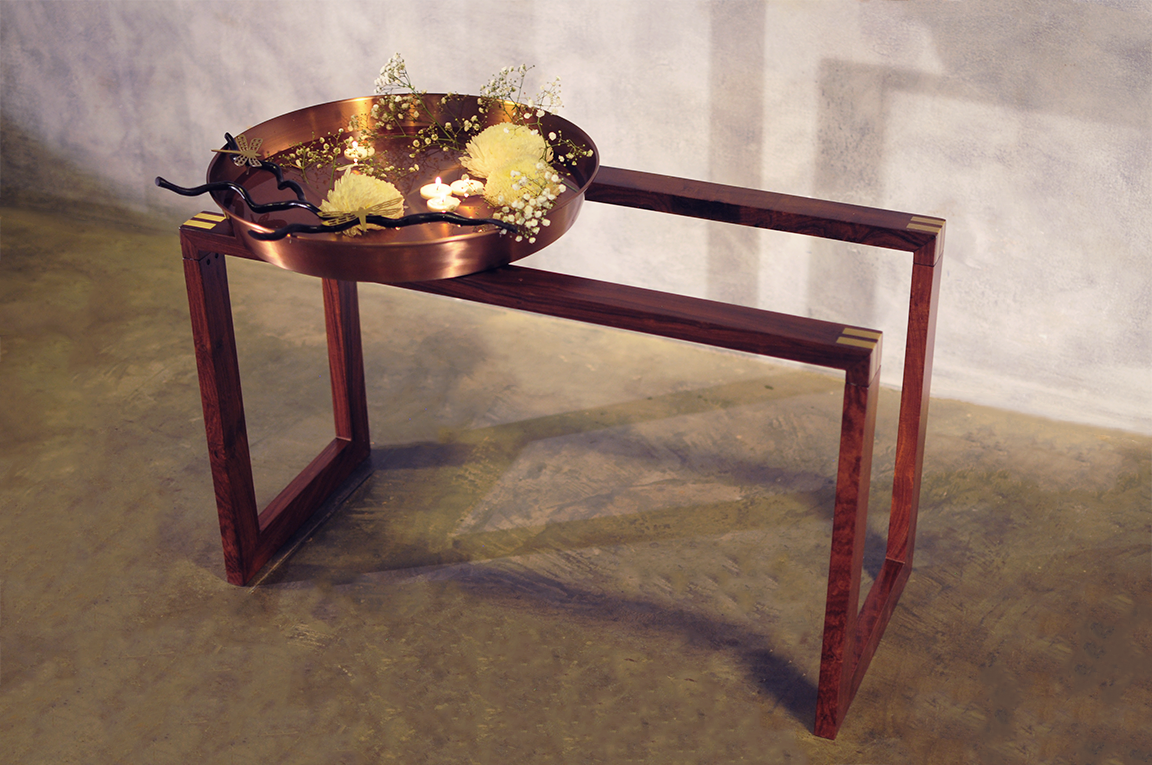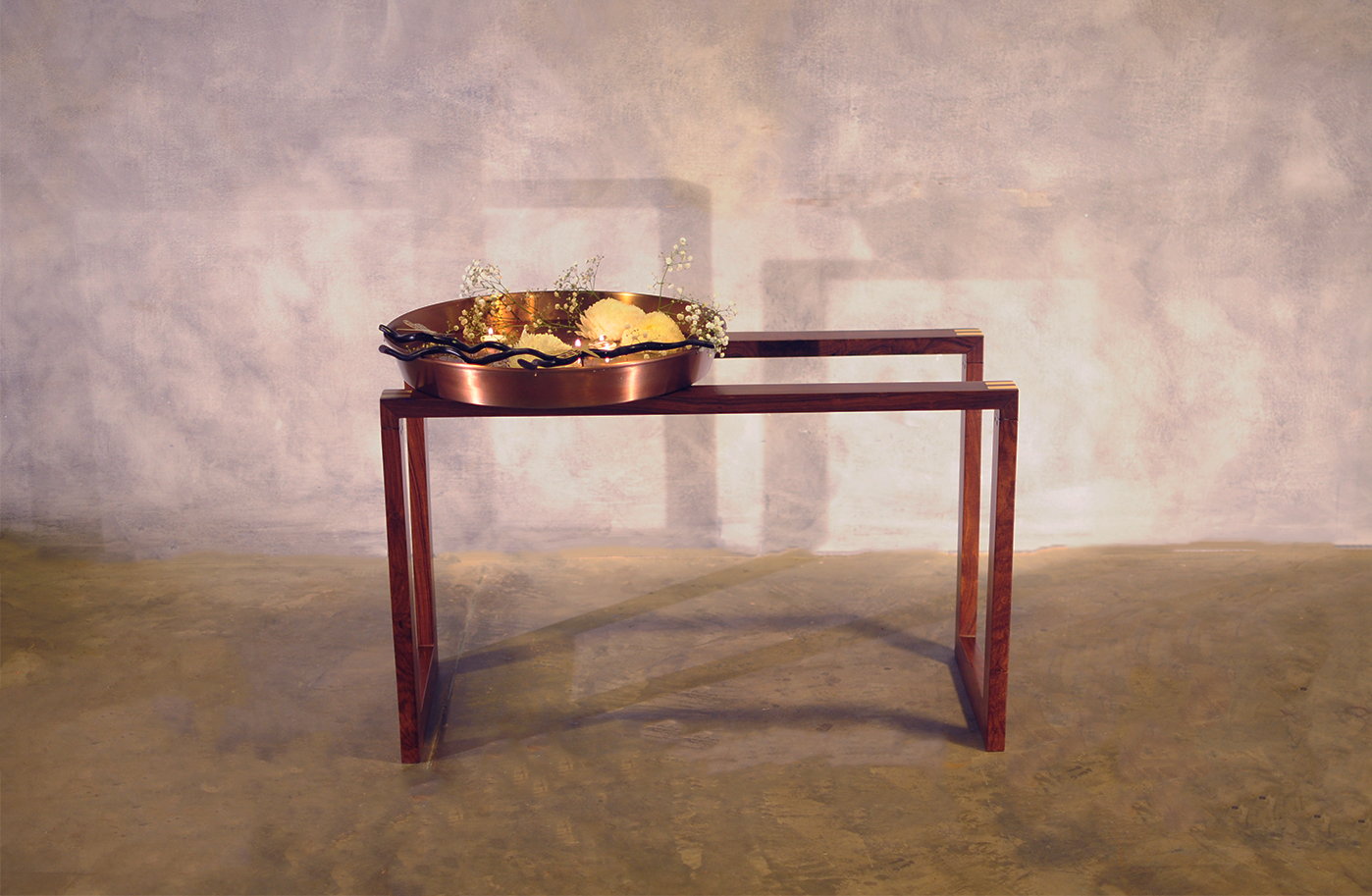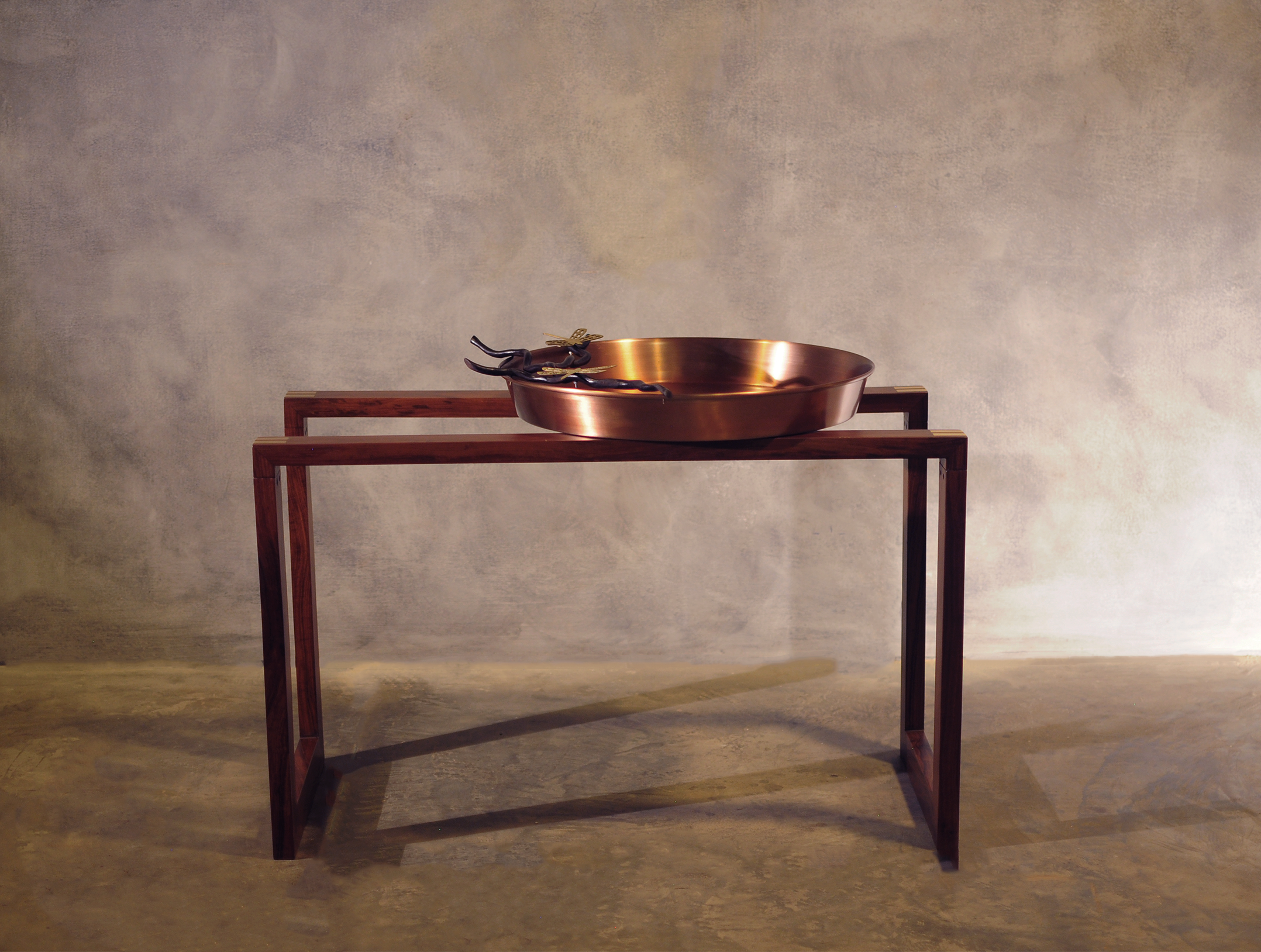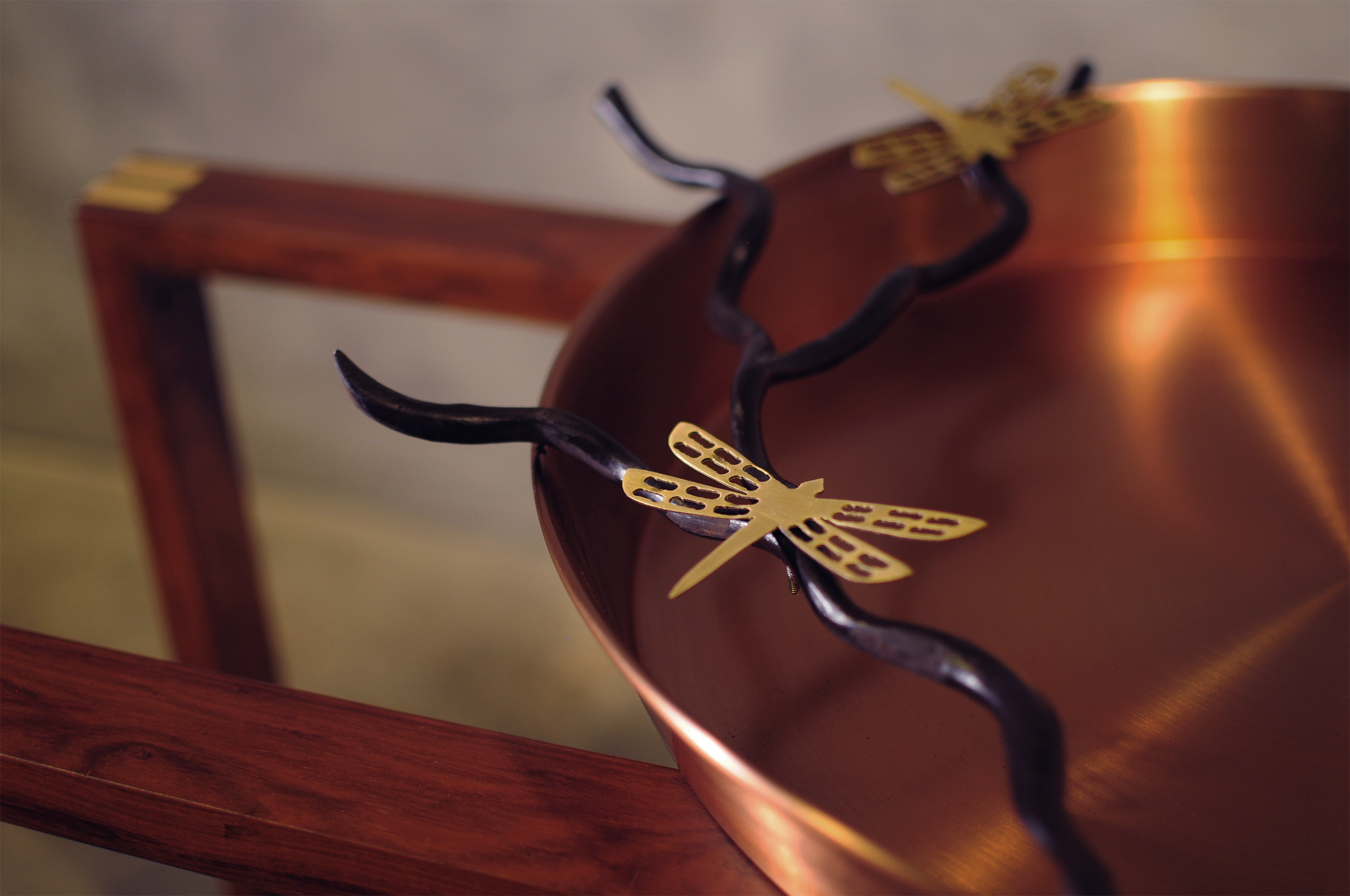 Balancing Act - Folding (Flat pack)
Inspired by nature, our
thaal
on a rectangular base is a quaint assemblage of various elements. Perched on the
thaal
is a metal branch with delicate hand-crafted brass dragonflies. The base can be disassembled making this easy to flat pack and carry on an airplane. 
Ideal for bringing oomph to an entryway or a boring corner. 
Care
 Use Clear Furniture Polish occasionally to maintain the wood's natural finish.
The brass thaal is lacquered to keep it low maintenance. Please do not leave water in the thaal indefinitely.
Felt pads atthe bottom keep all surfaces scratch free.
Material:
Kale Wood
Brass inlay
Copper Thaal
Felt pads
Brass Dragonfly
Metal branch
Size:
Length Stand: 32.5, Thaal: 18 '' , Width Stand: 14, Thaal: 18 '' , Height Stand: 20''
Price:
40,000 + 18% Sales Tax = PKR 47,200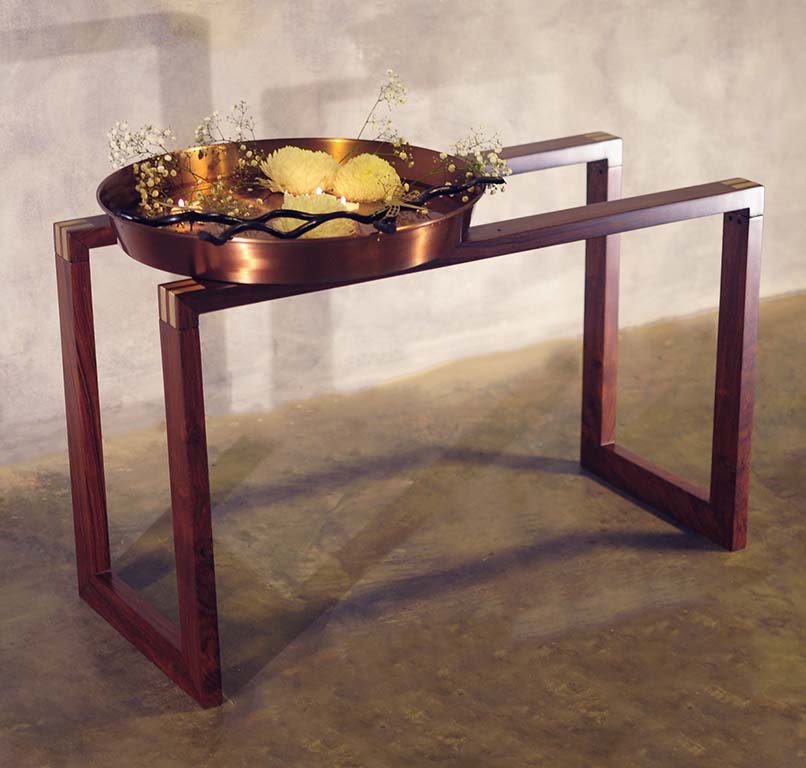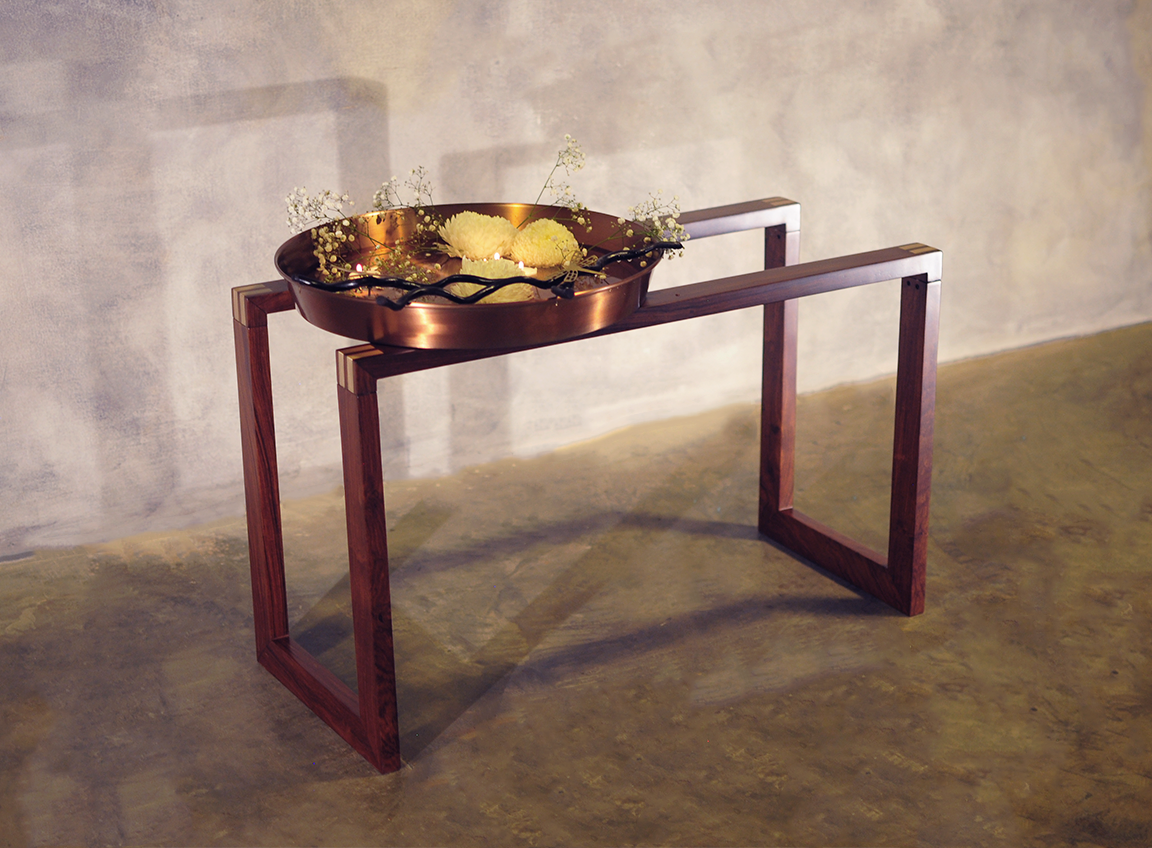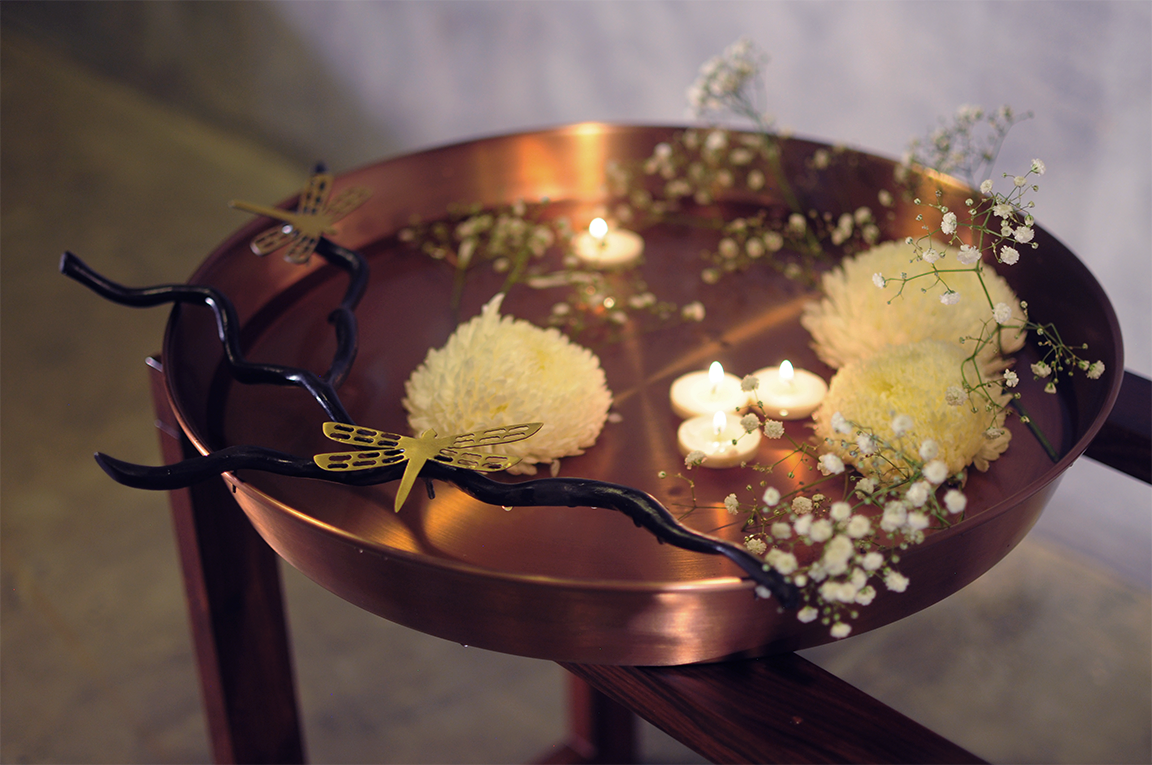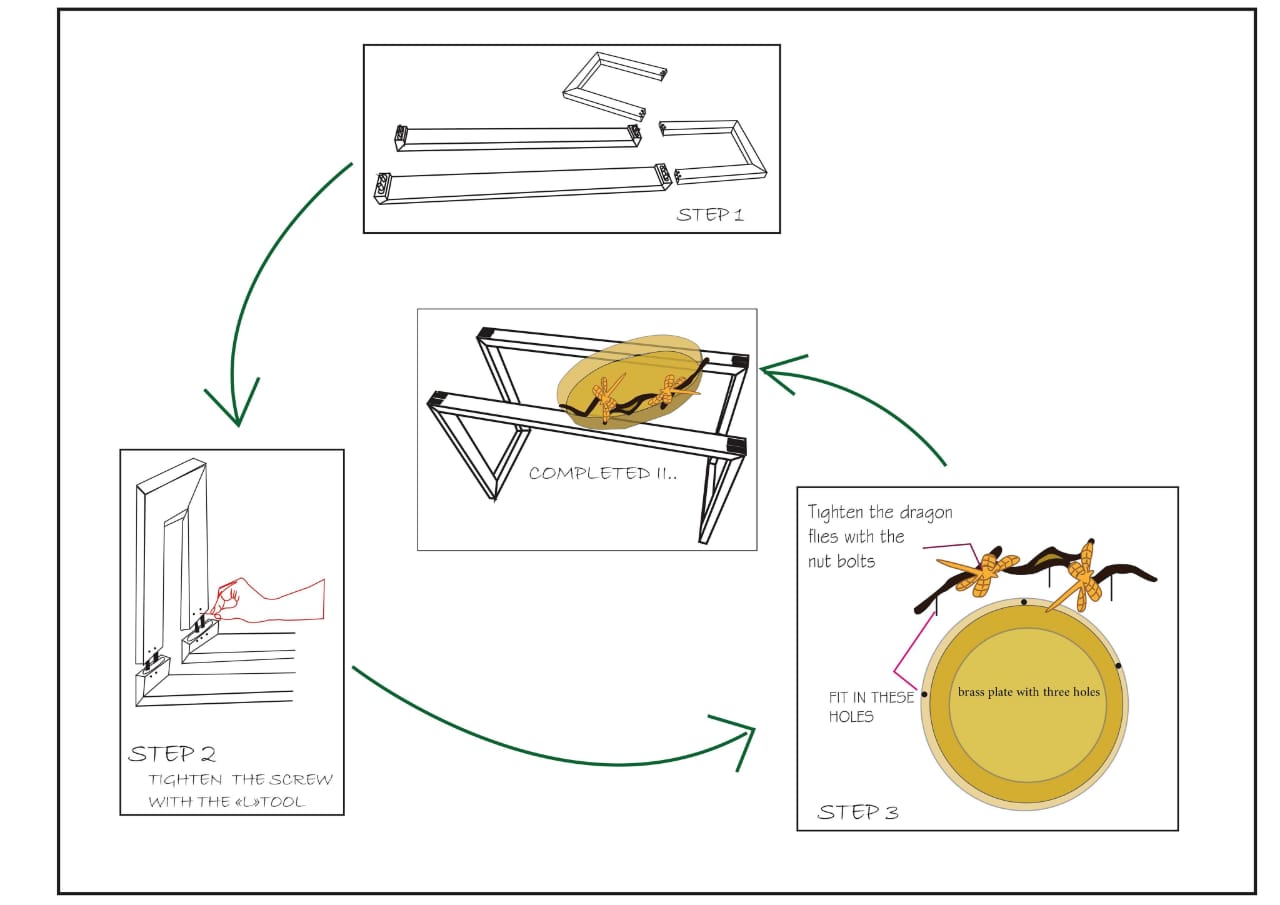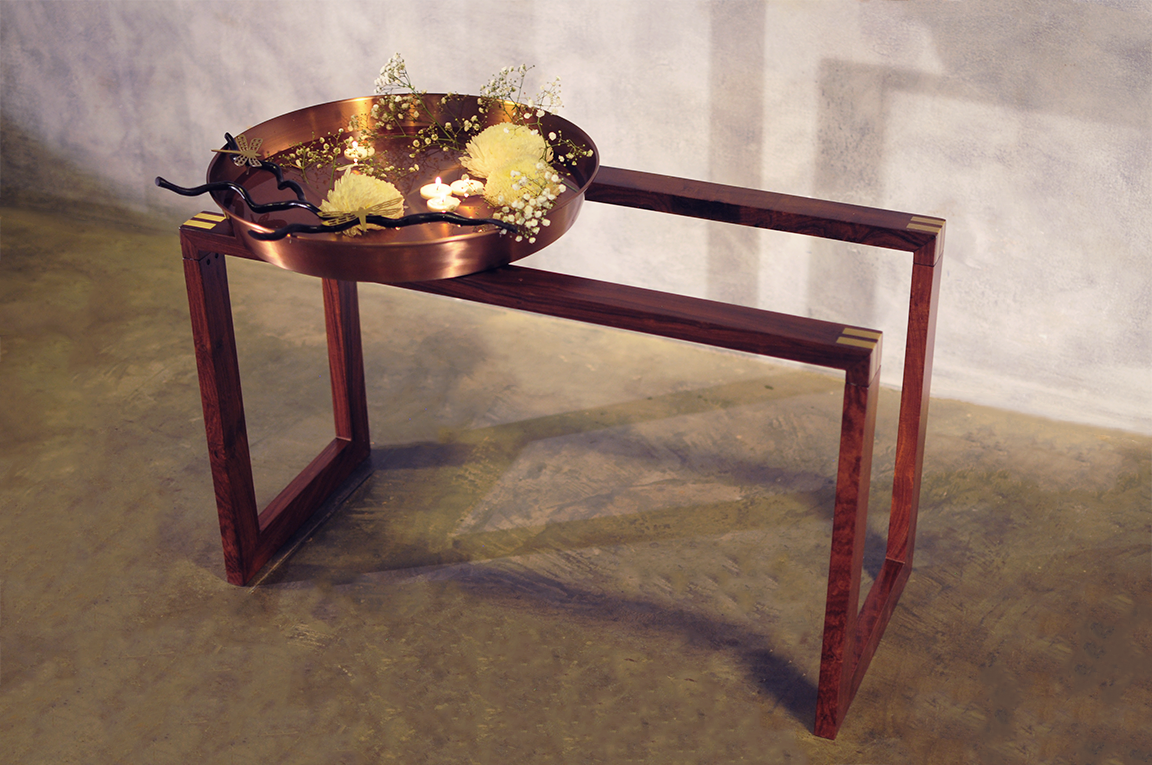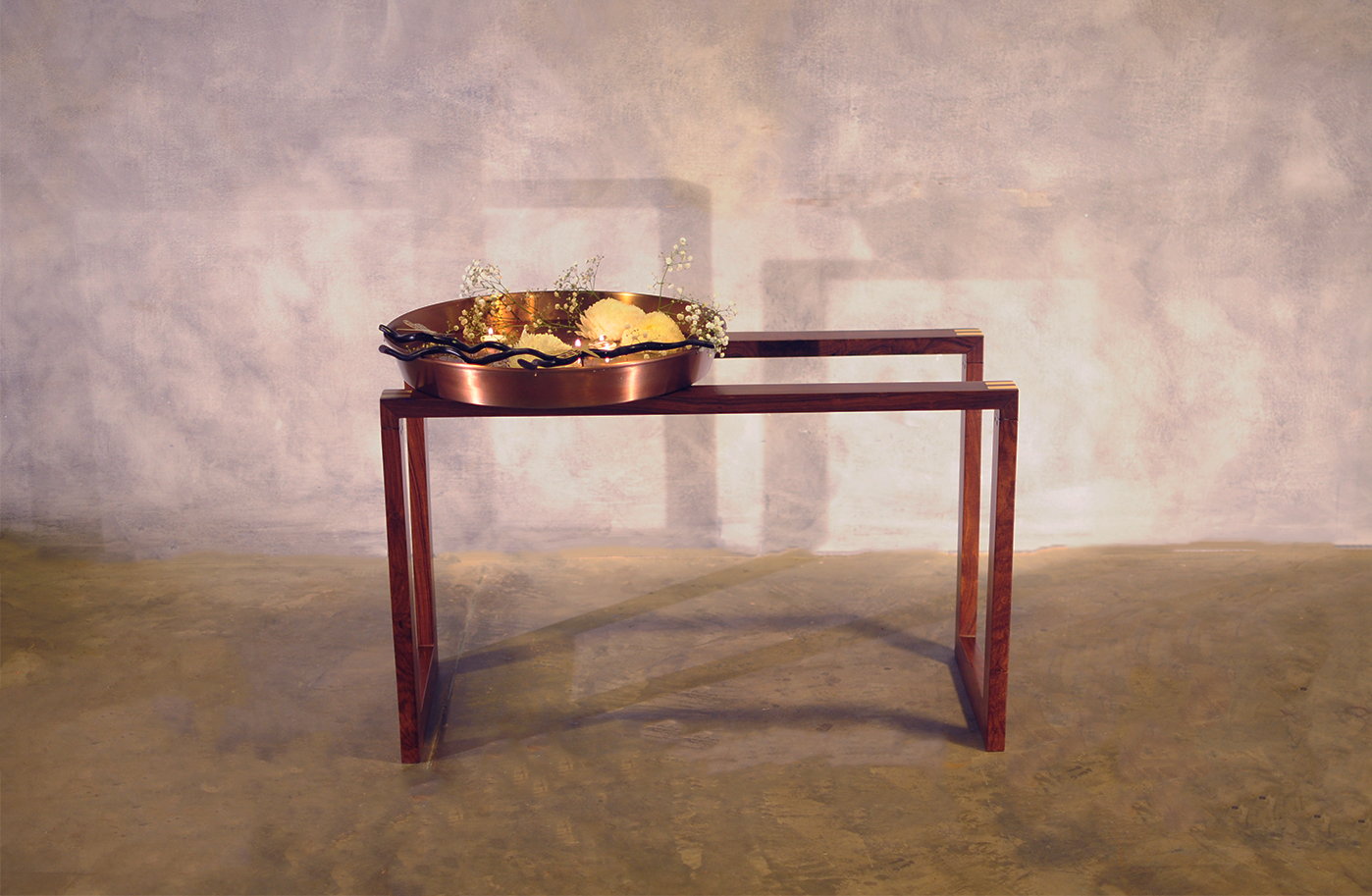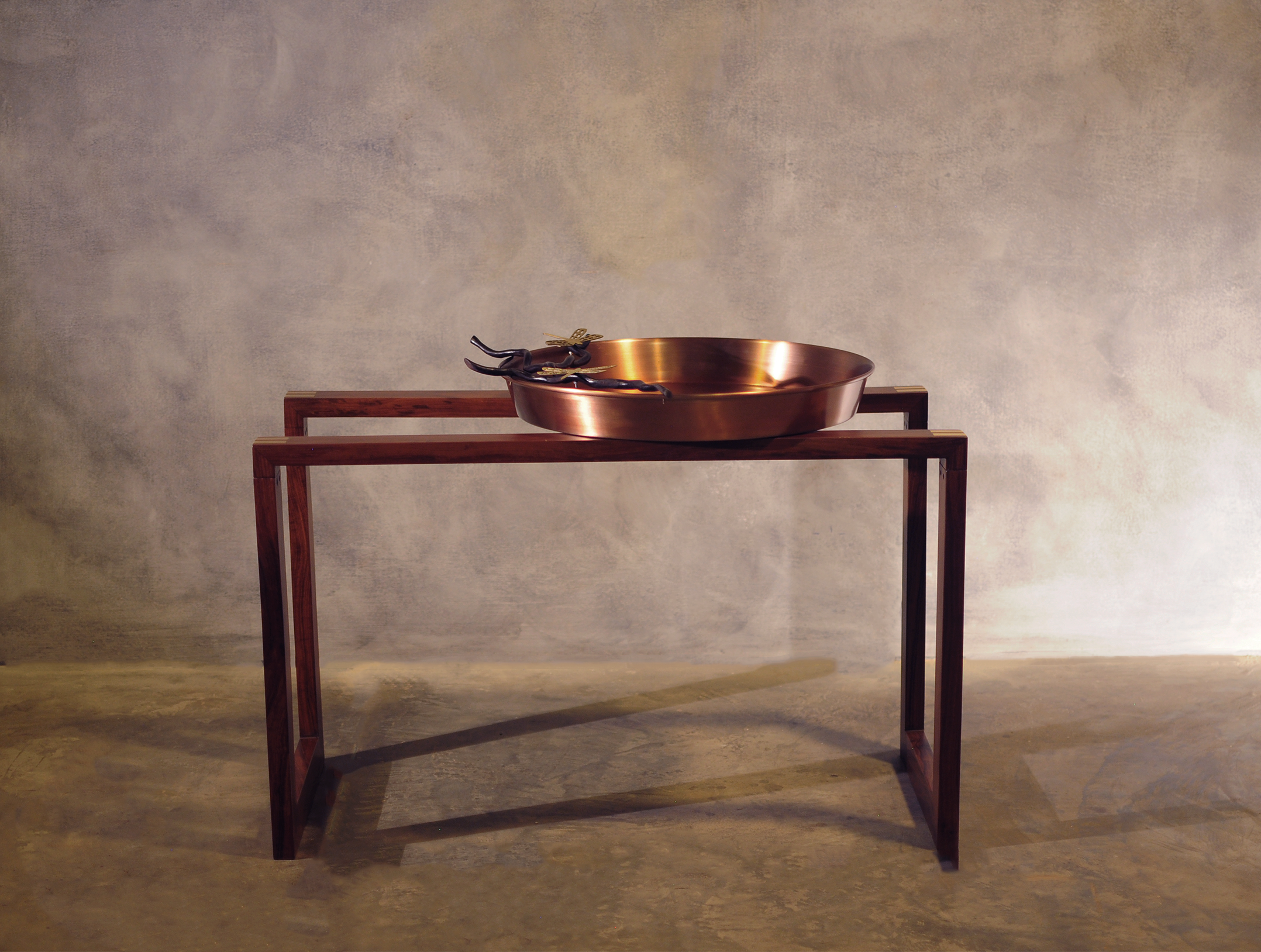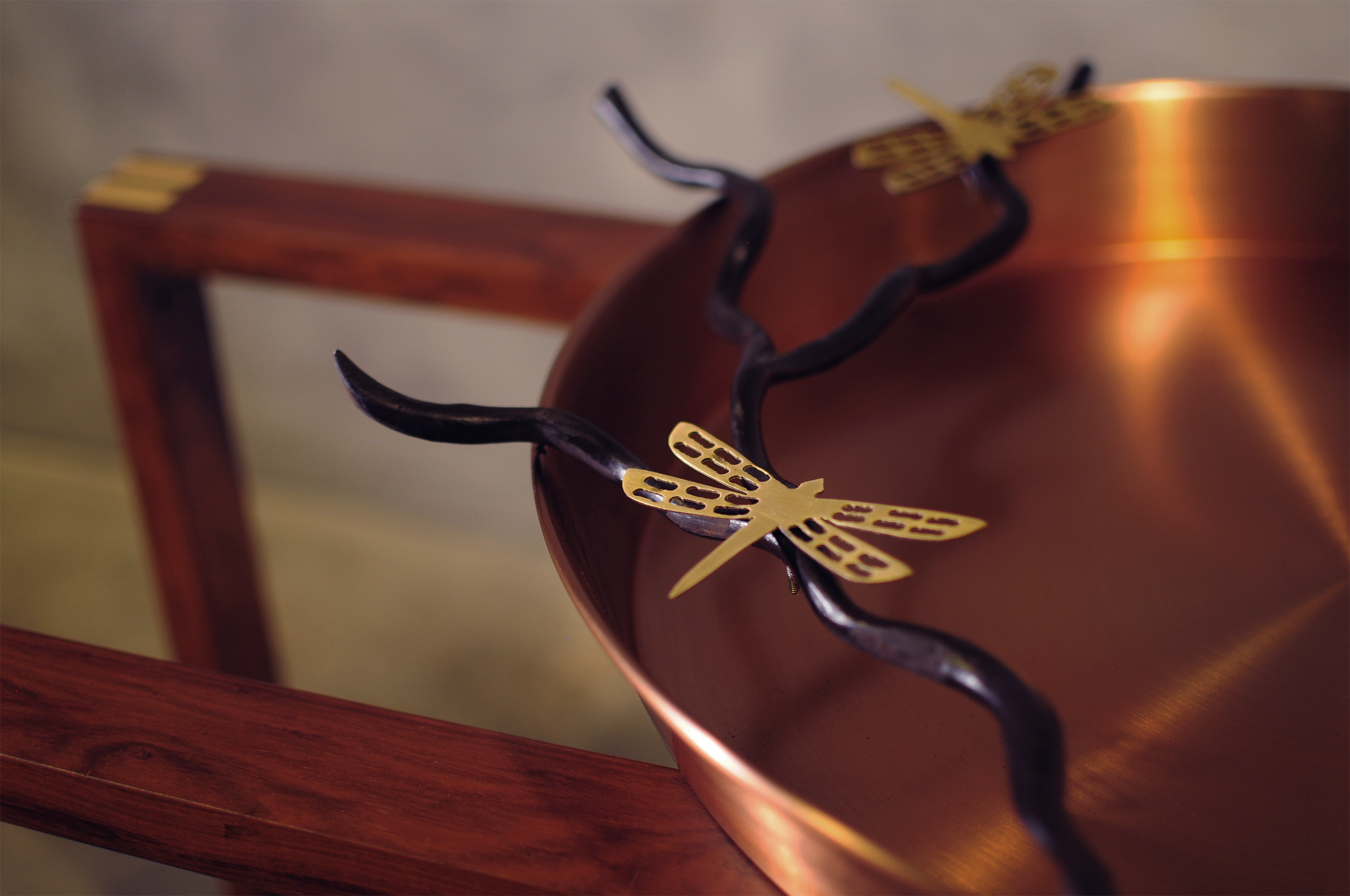 Price is subject to change
Price is subject to change