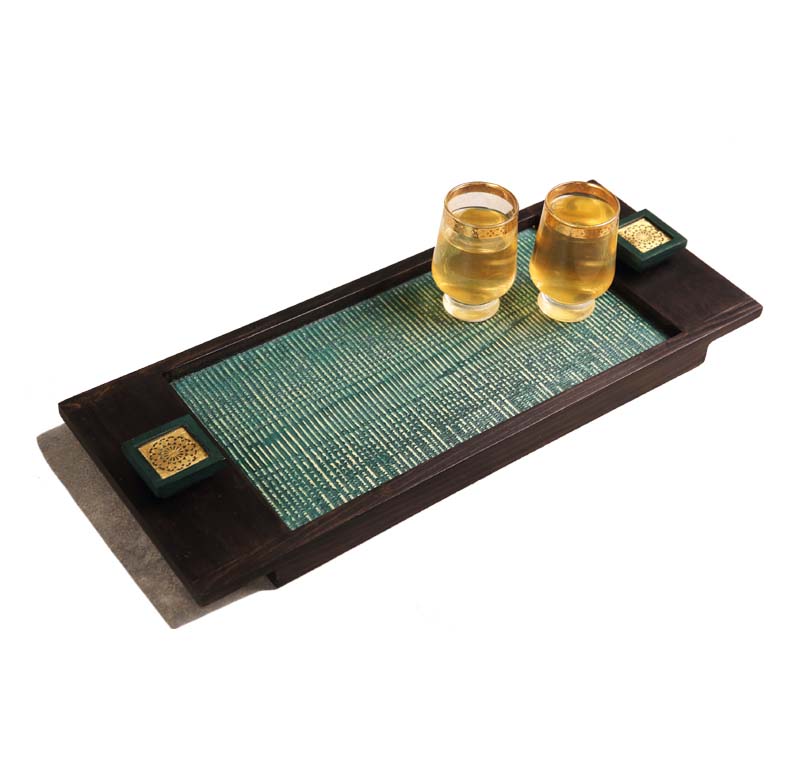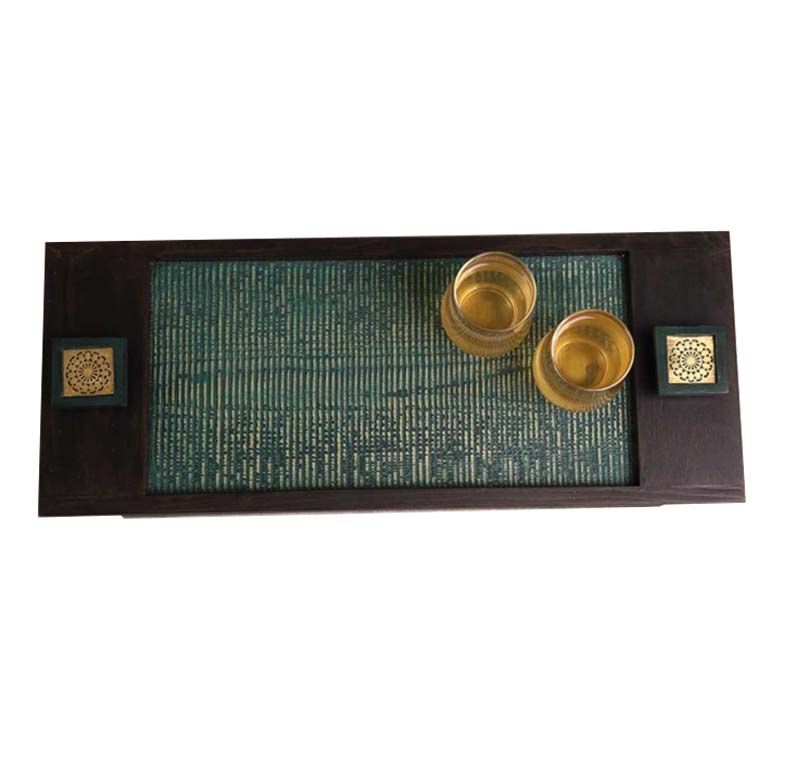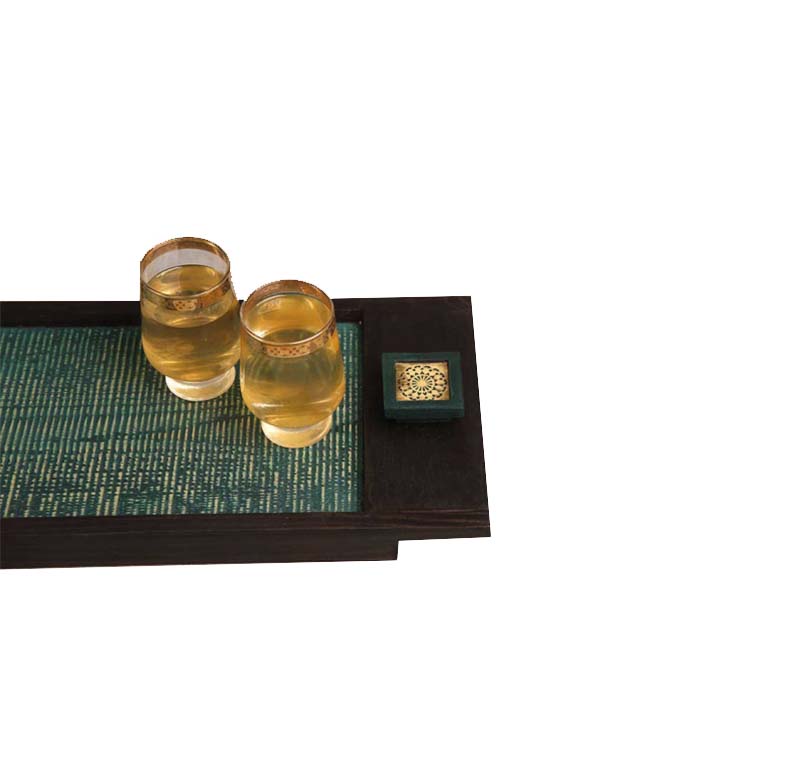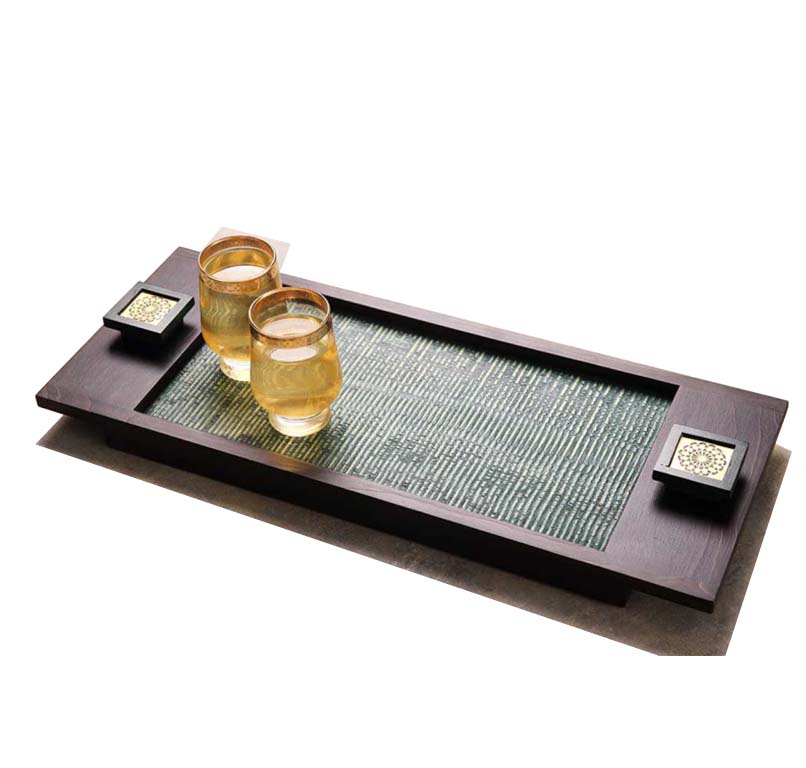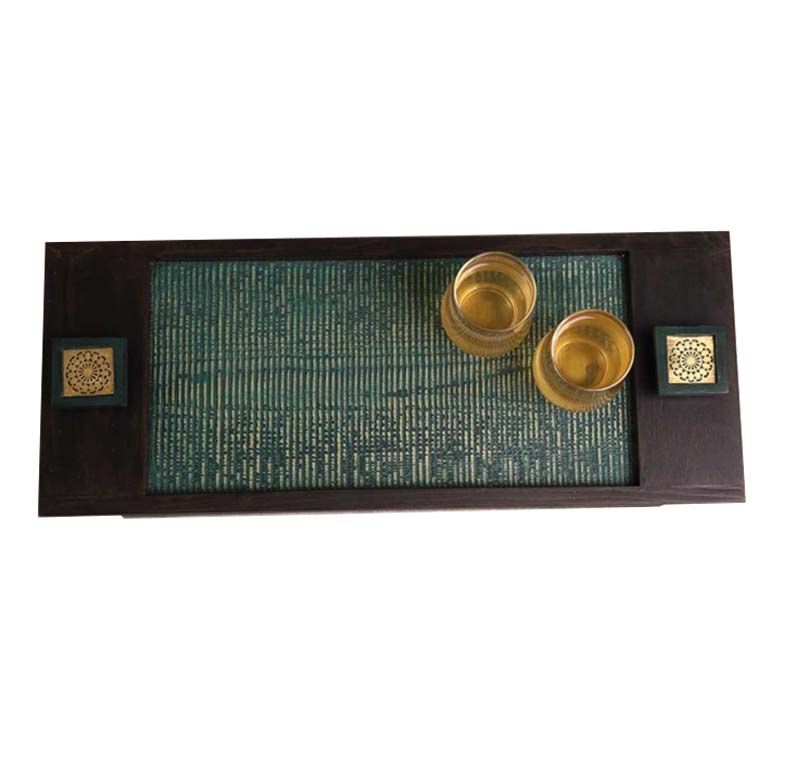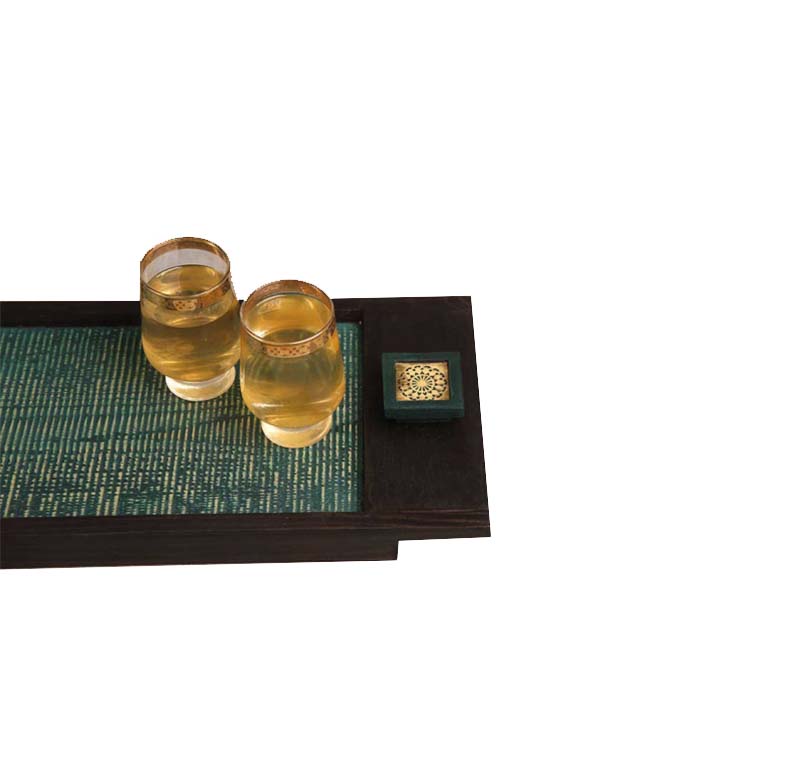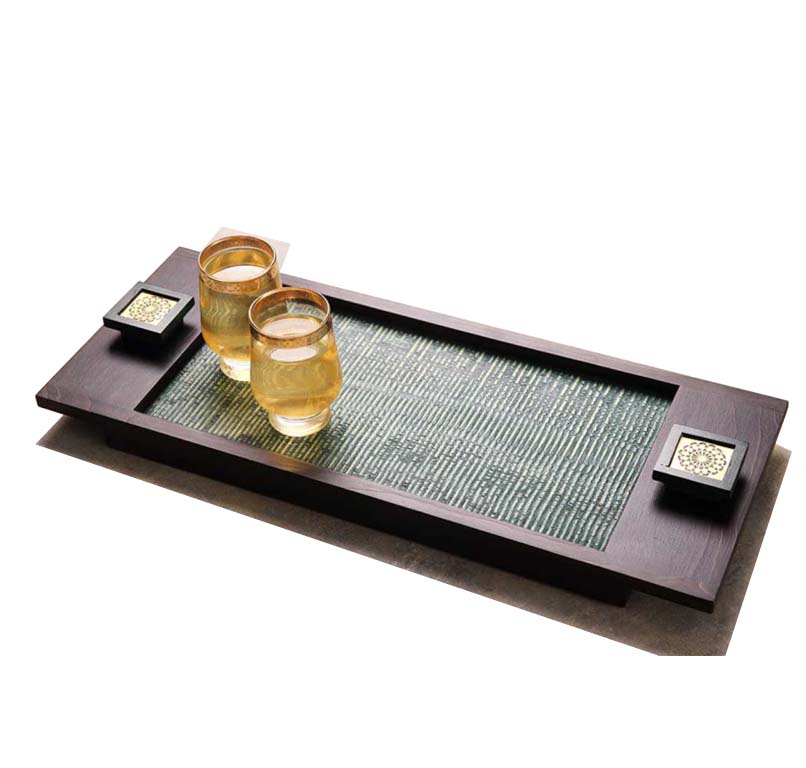 Chai-Time - Tray
Brass filigree squares used traditionally in gold jewellery are punched in brass plate using age-old techniques in the heart of Sarafa Bazaar in the bustling city of Karachi. 
Contained in wooden frames, these are the perfect embellishment to these textured trays stained in a gorgeous shade of green.
Care
Clean with a soft damp cloth.UseClear Furniture Polish occasionally to maintain the wood's natural finish.
A water-based coating makes the surface resistant to scratches, abrasions and chemical agents making this tray easy to maintain. Felt pads at the bottom keep all surfaces scratch free.
Material:
Kale Wood
Lacquered Brass Filigree
Size:
Length 20'' , Width 7.75'' , Height 2.25''
Price:
5,000 + 18% Sales Tax = PKR 5,900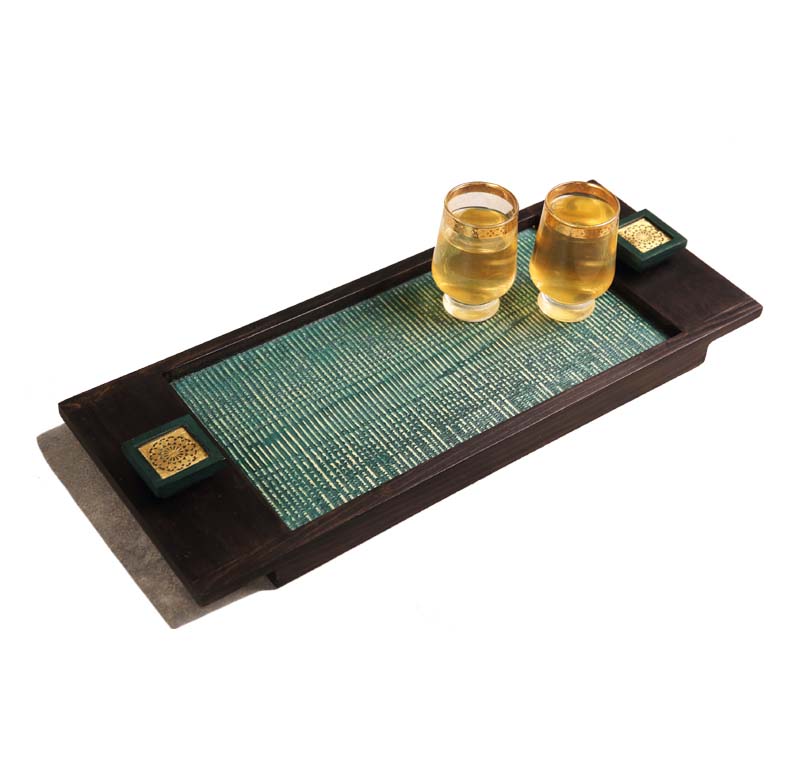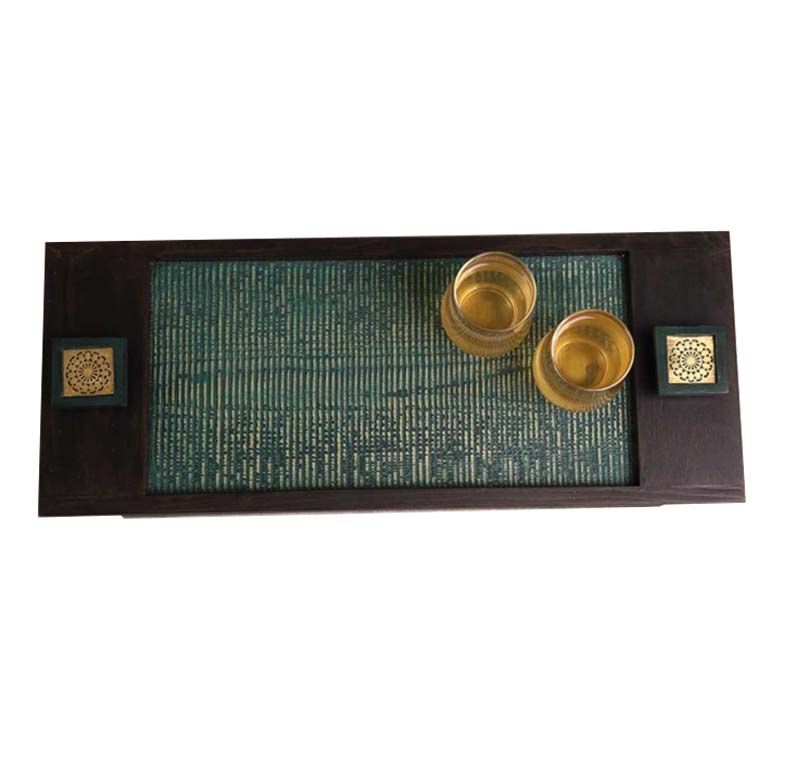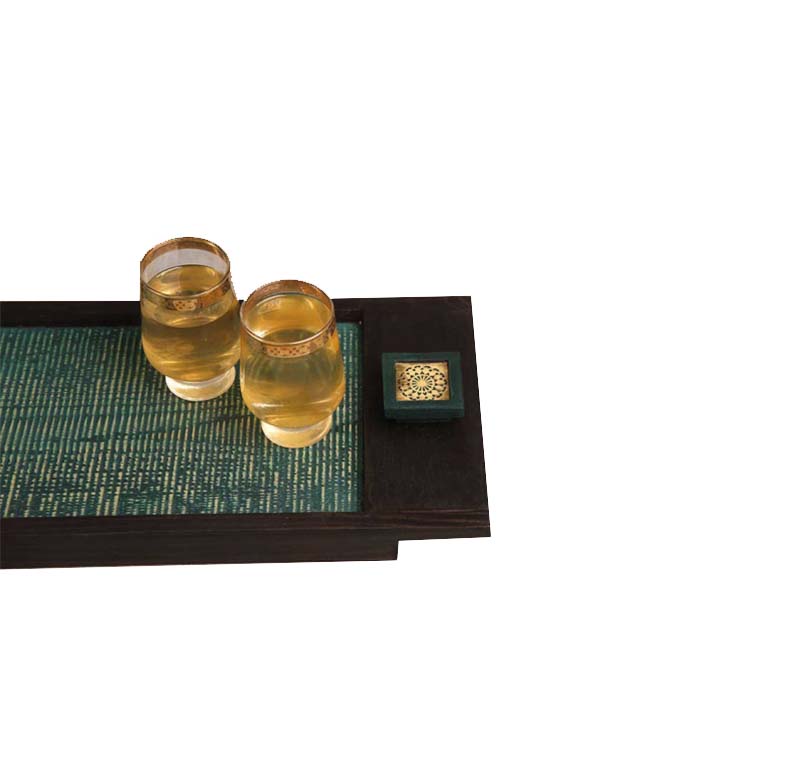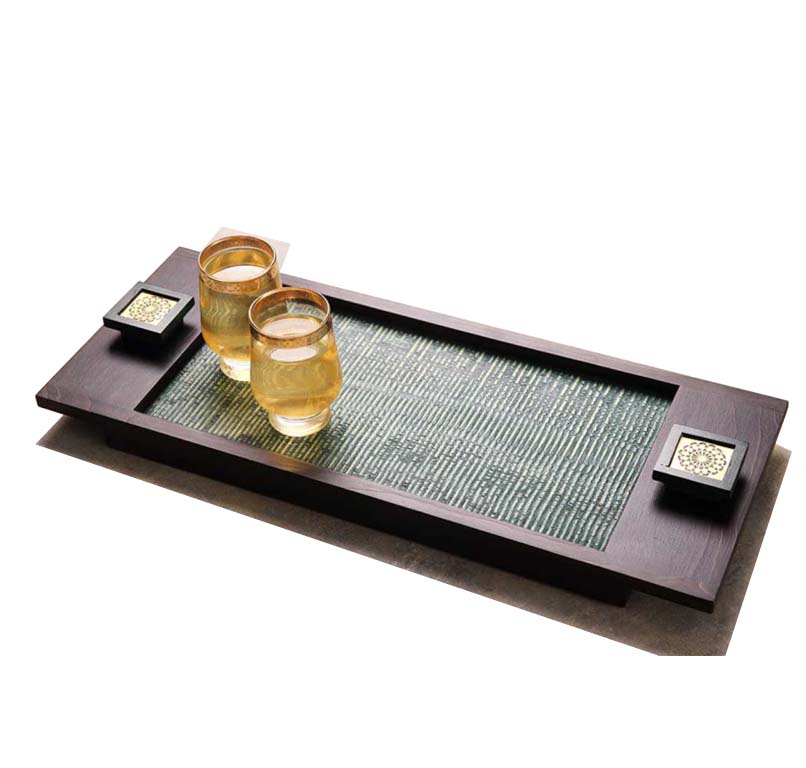 Price is subject to change
Price is subject to change