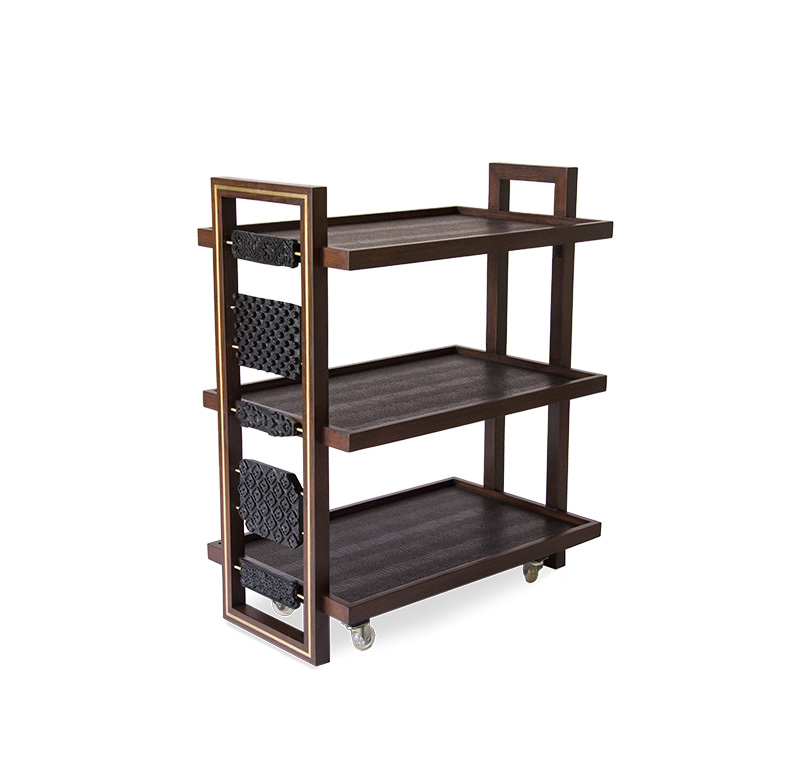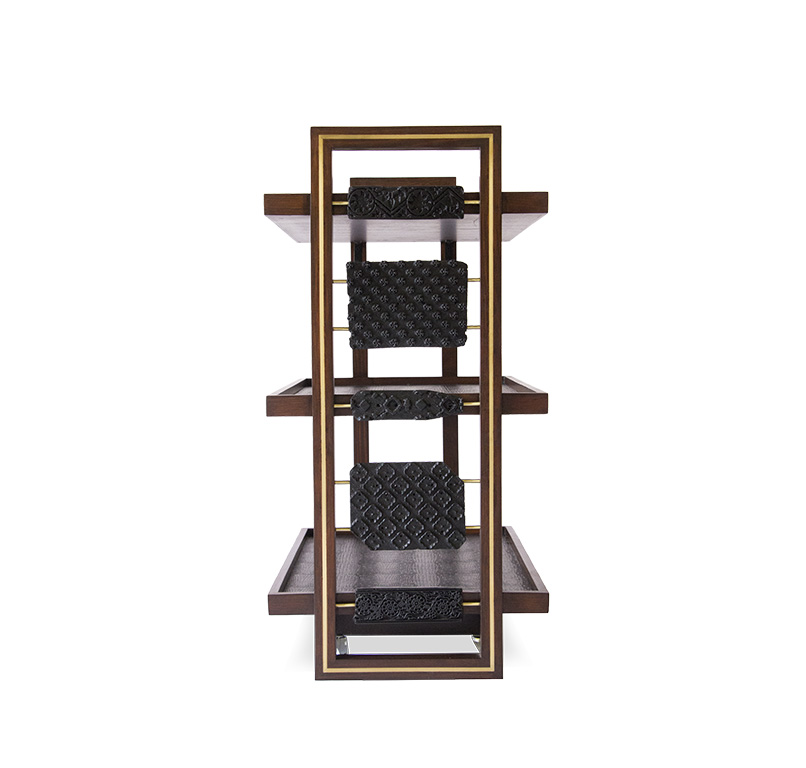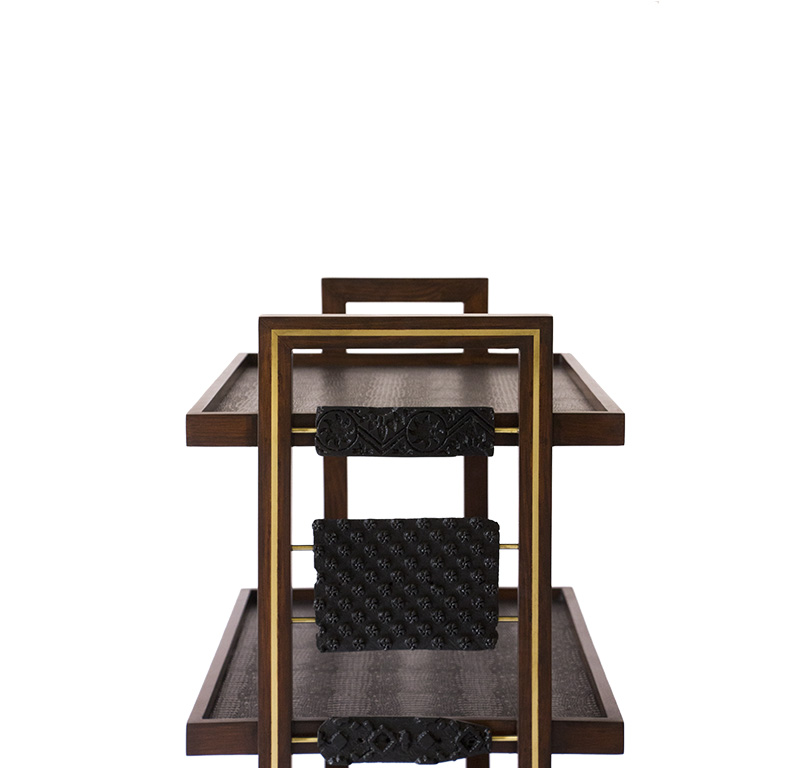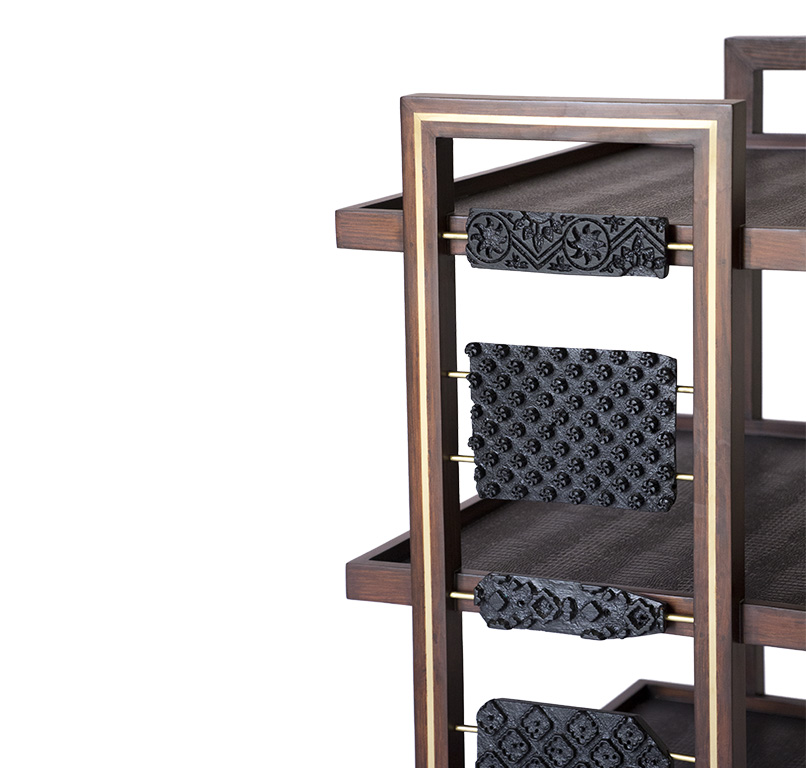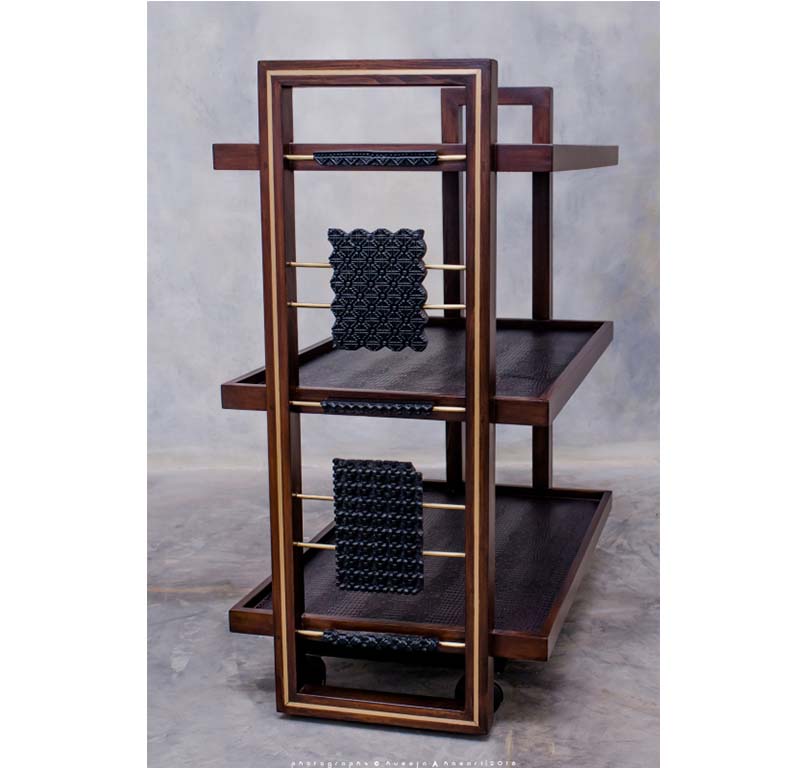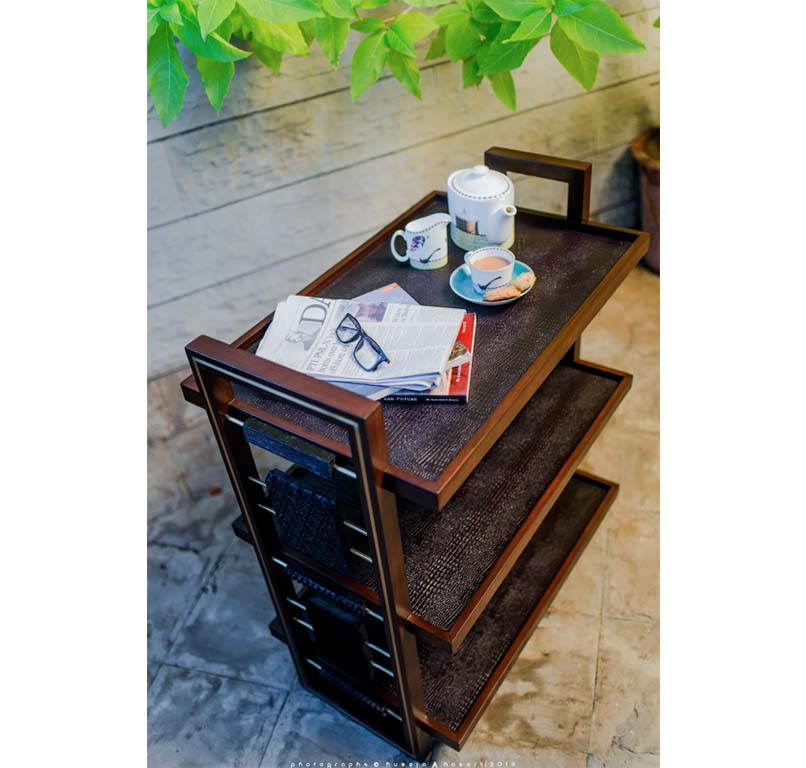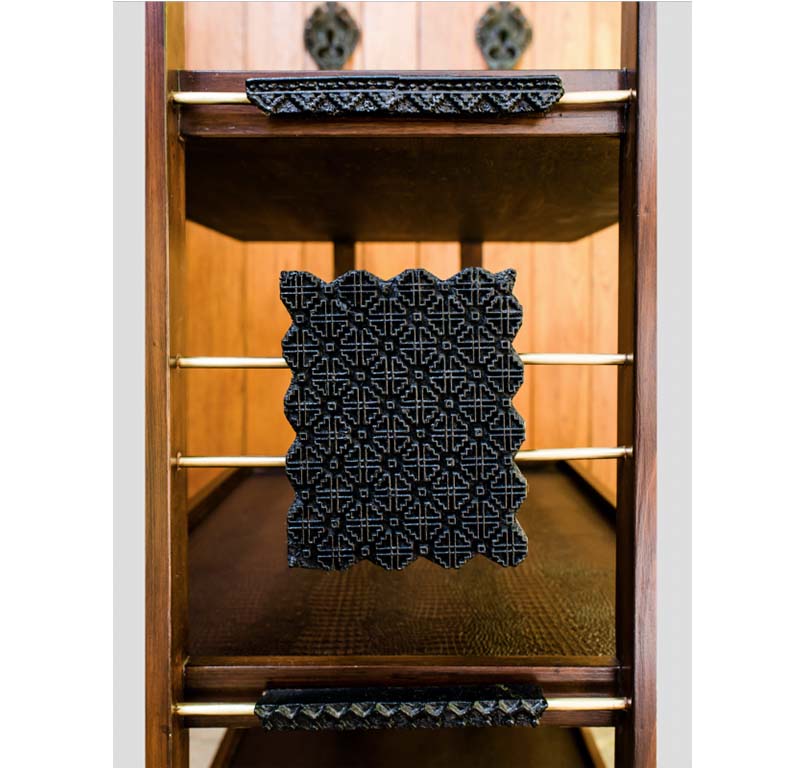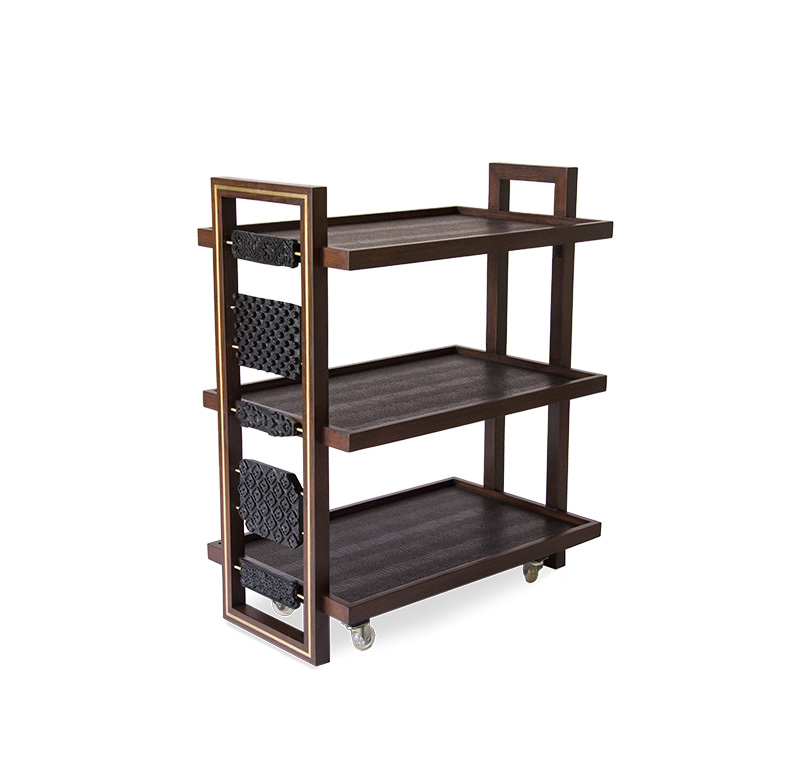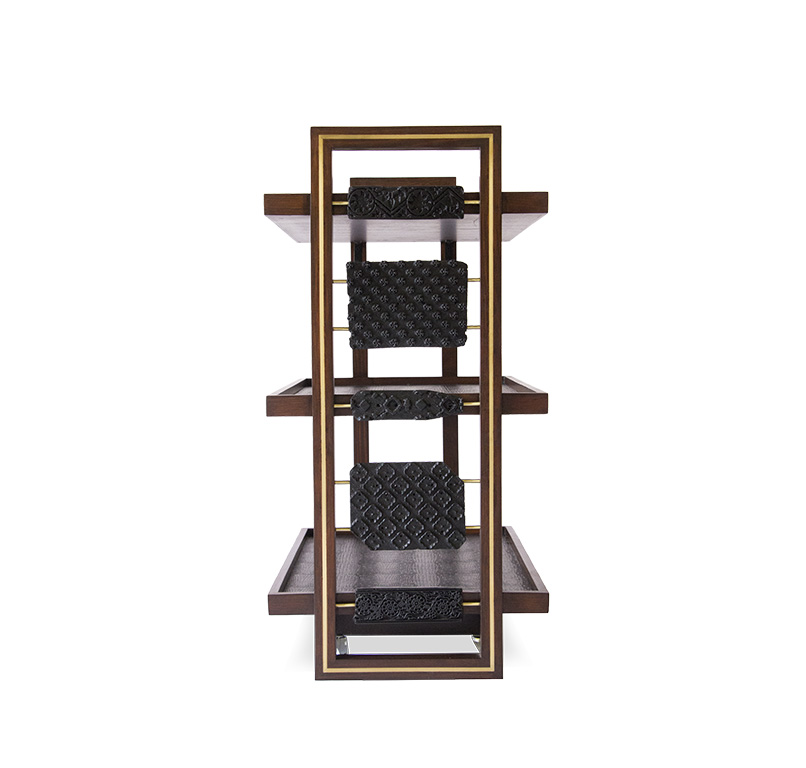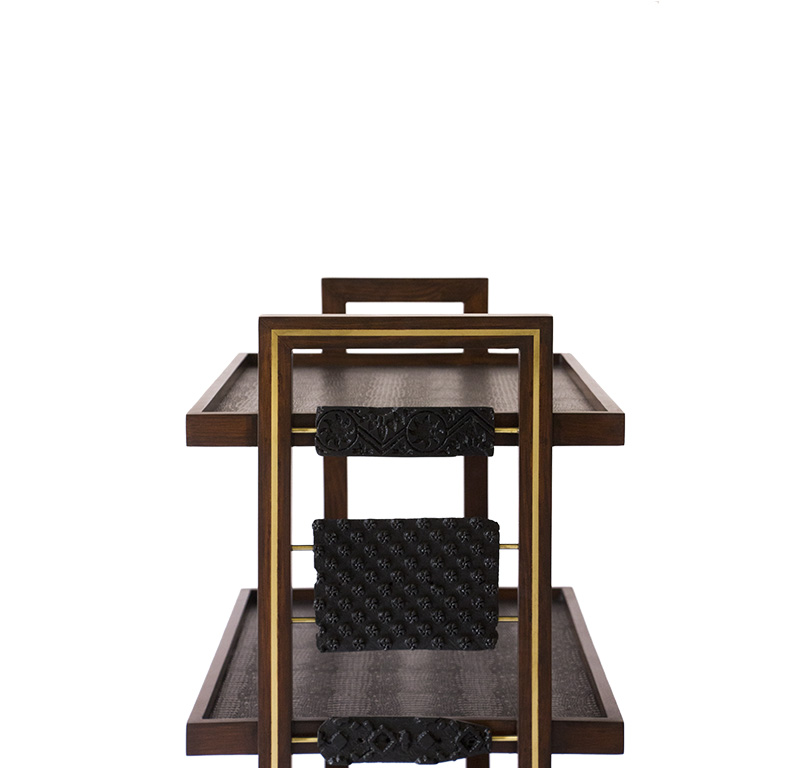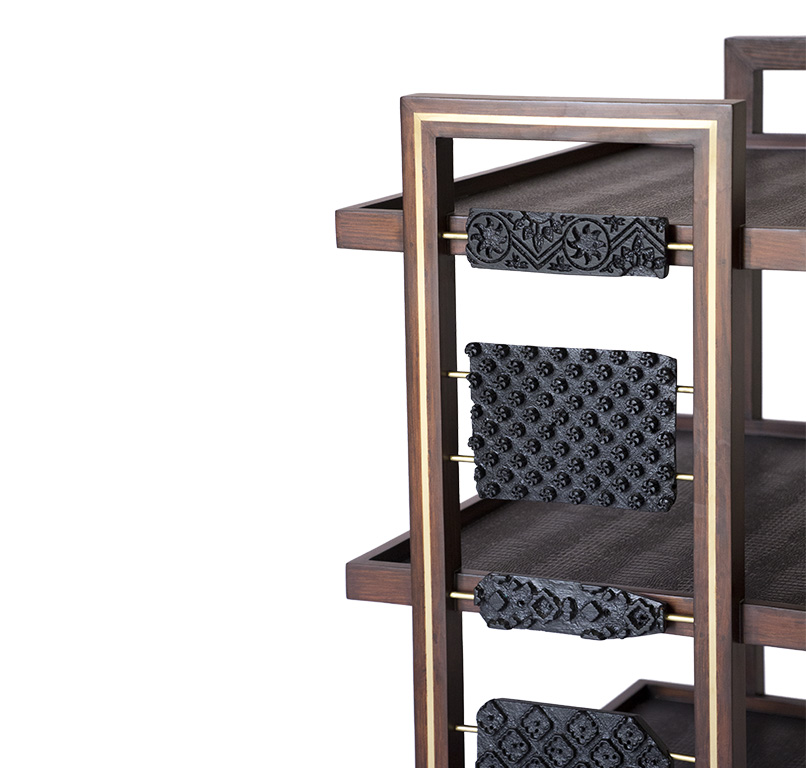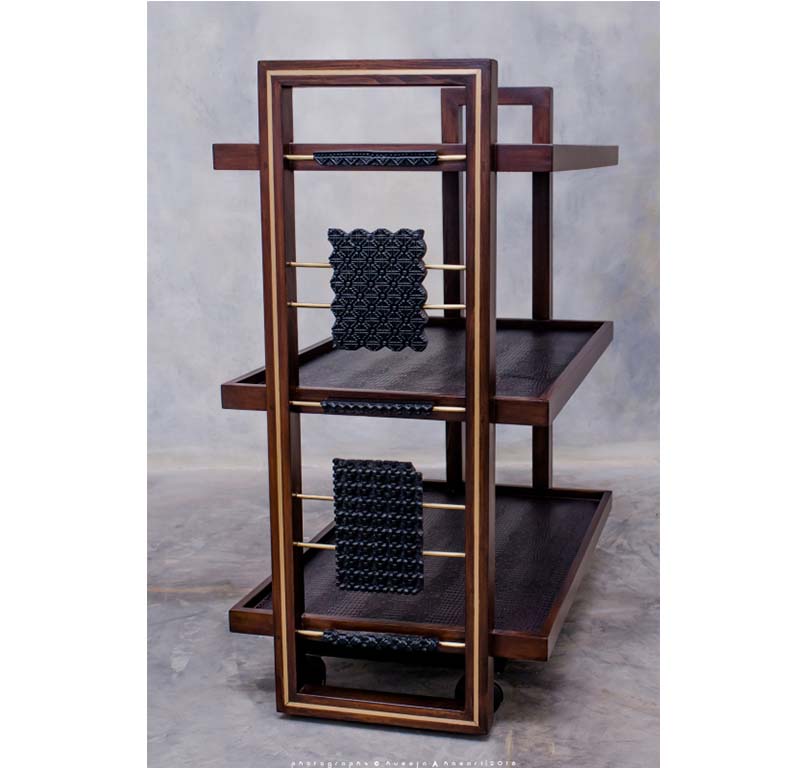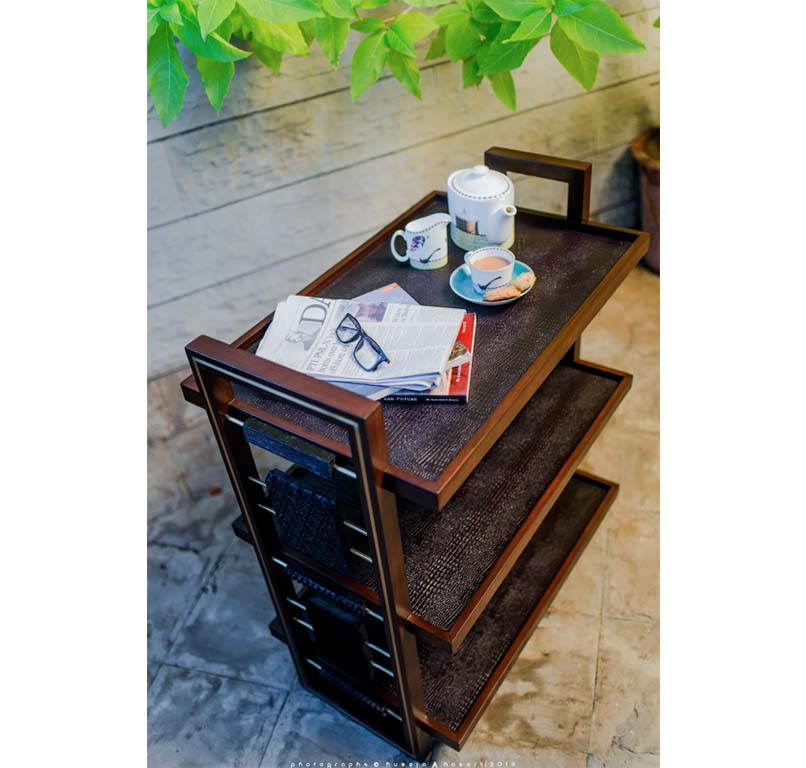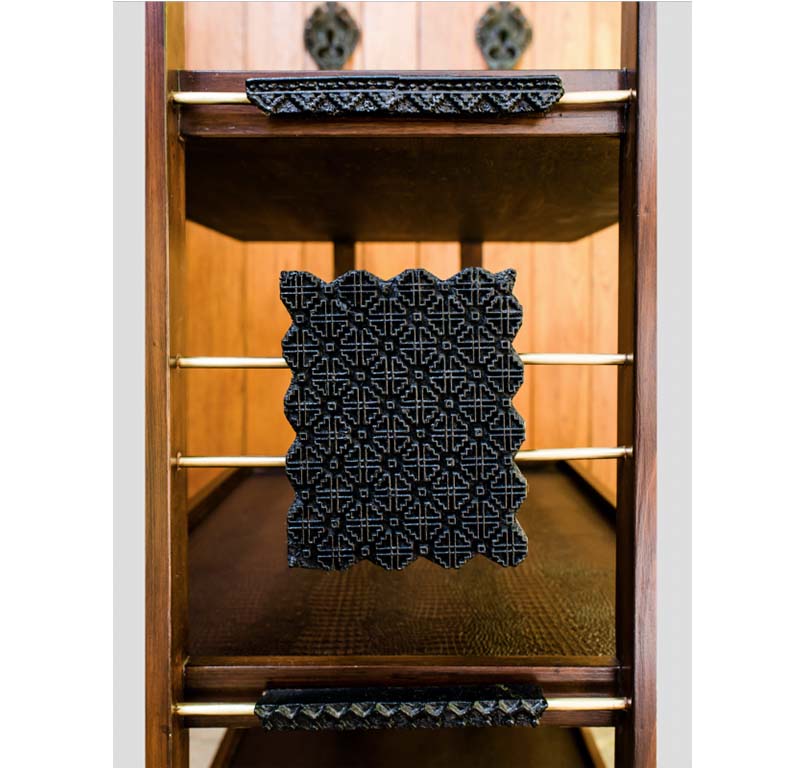 Chaap - 3 tiered trolley
The art of carving a wooden block is known as Xylography, and although the origins of block carvings are lost in the folds of history, it is believed that this skill travelled from Sindh across the sub continent. Like Hand Block printing, Block making is an endangered craft. Many block printers are succumbing to the lure of screen-printing and digital print. 
In our Chaapcollection we have tried to find another context for this exquisite age-old craft.
Care:
Clean the leatherette surface with a soft damp cloth. Use Clear Furniture Polish occasionally to maintain the wood's natural finish. 

Material:
Kale Wood
Brass Rods
Handcarved Sheesham Block
Croc Leatherette
Brass inlay
Commercial ply
Wheels X 4
Size:
Length 29'' , Width 18'' , Height 36''
Price:
39,600 + 18% Sales Tax = PKR 46,728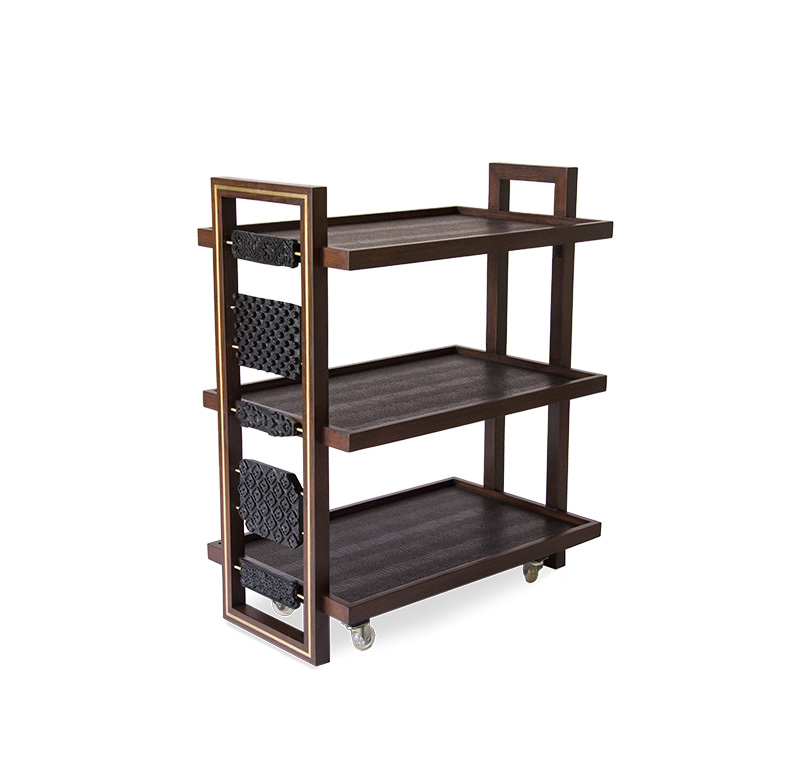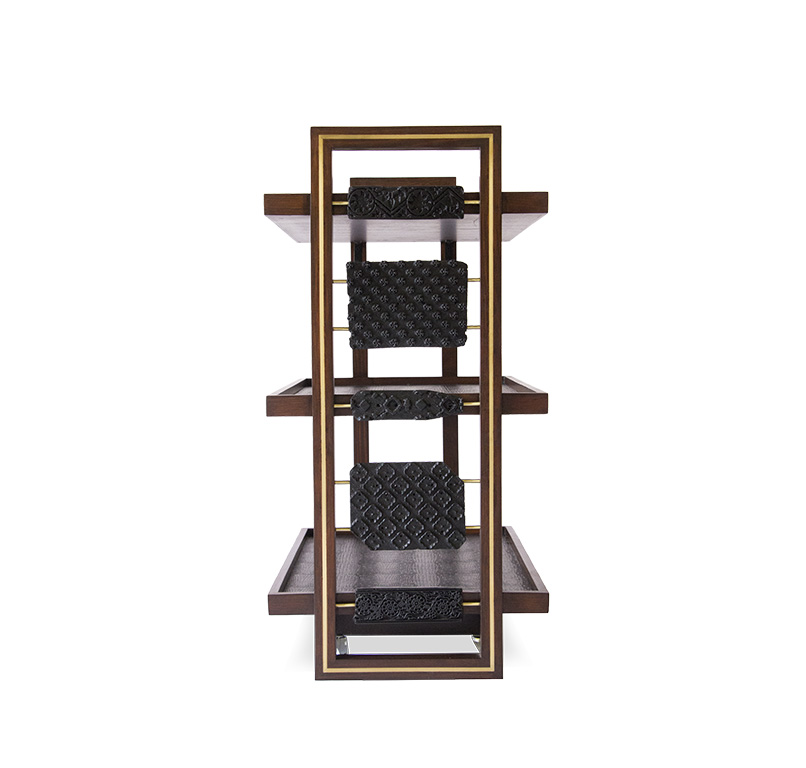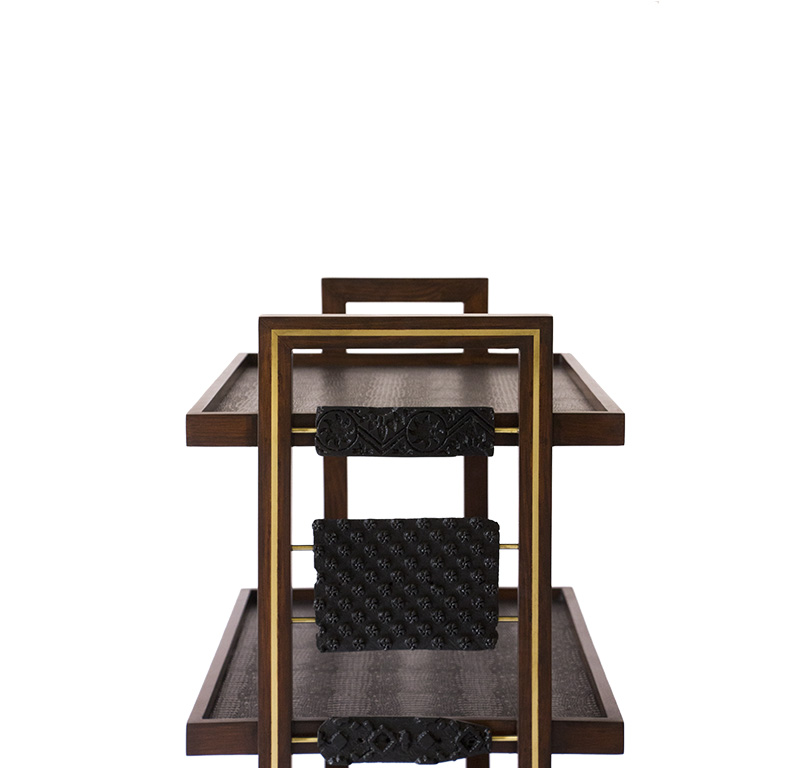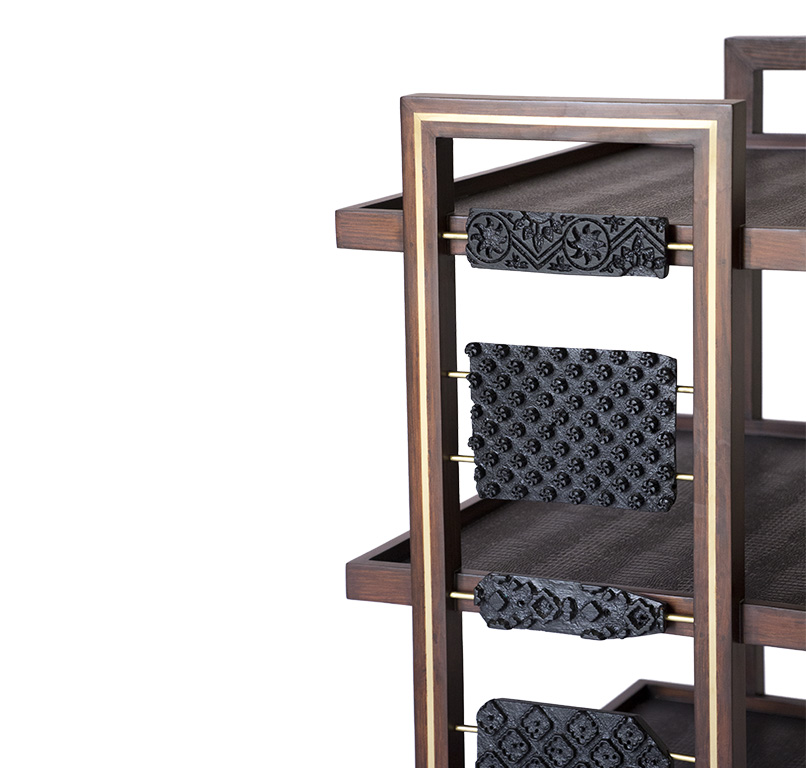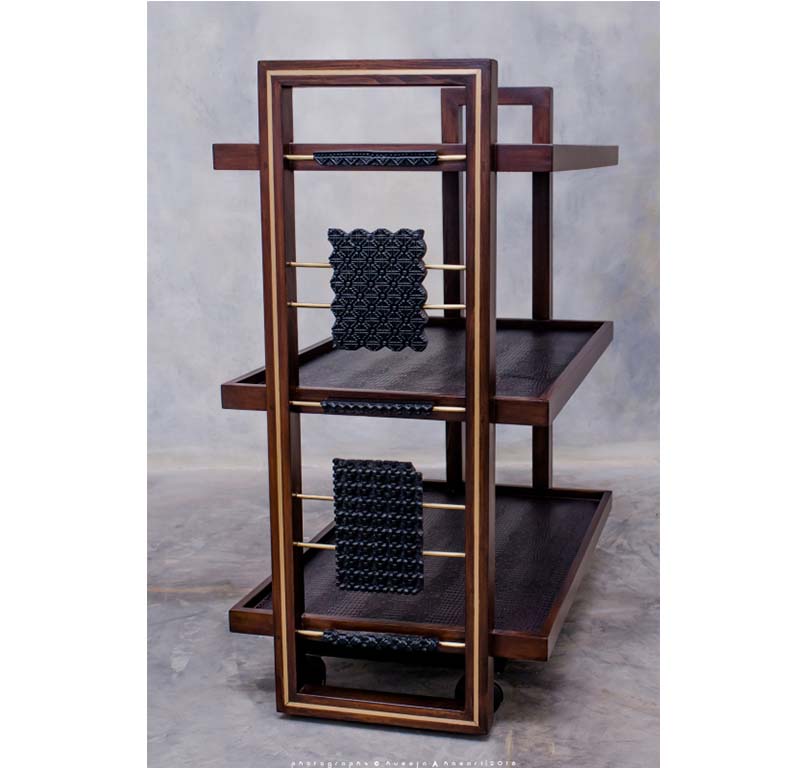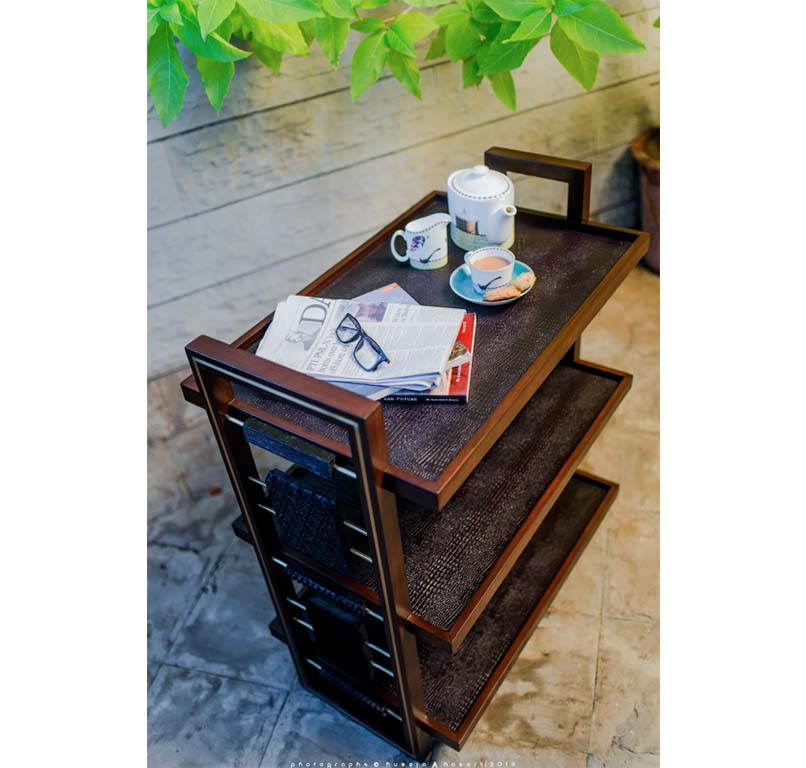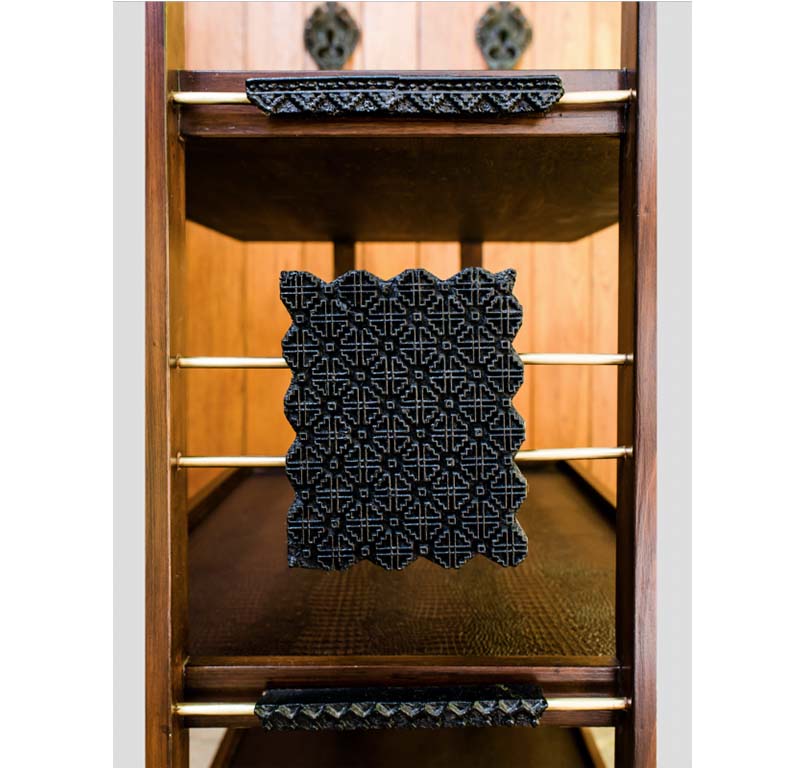 Price is subject to change
Price is subject to change