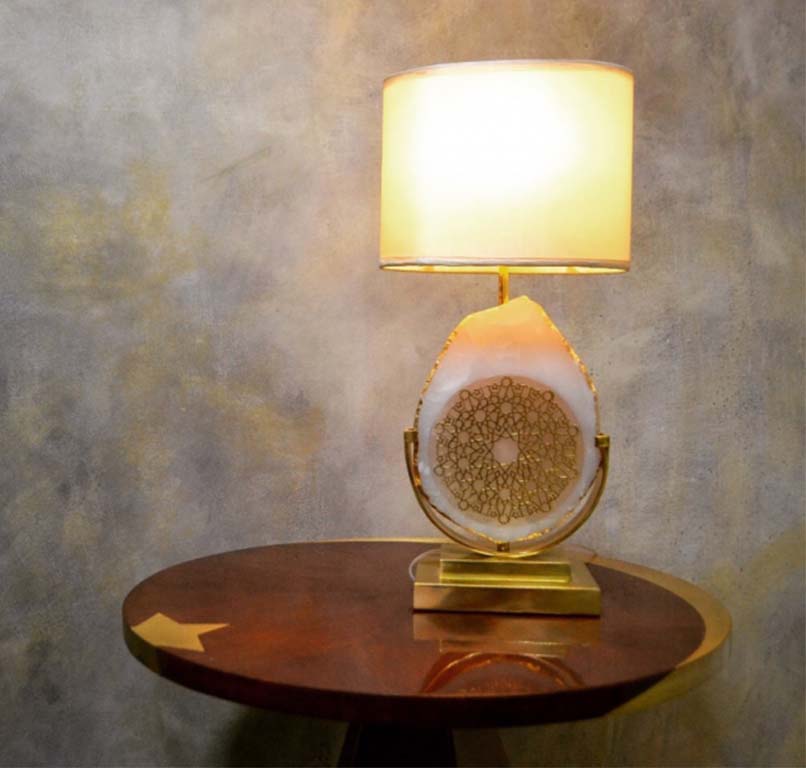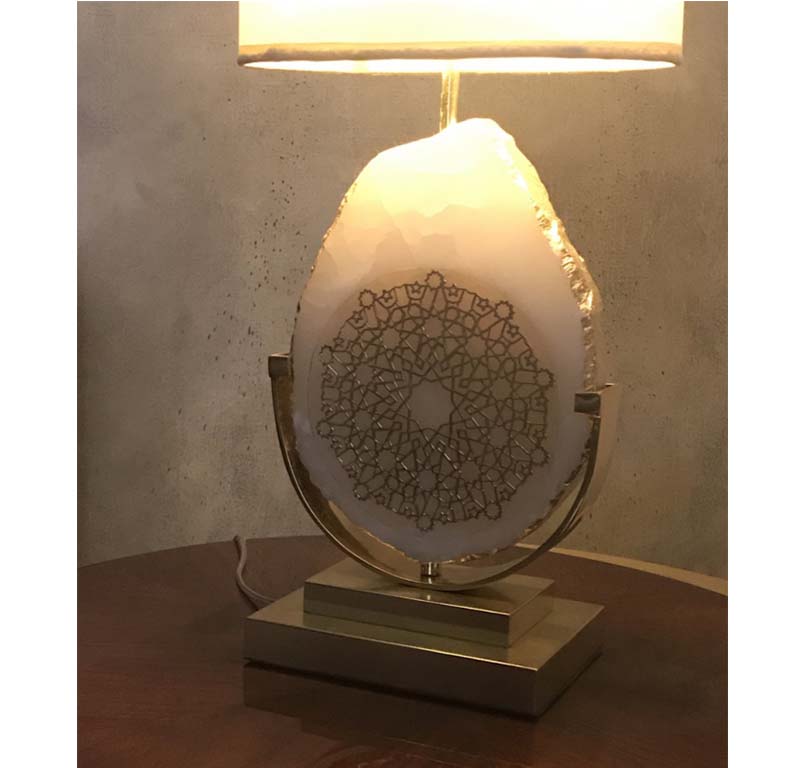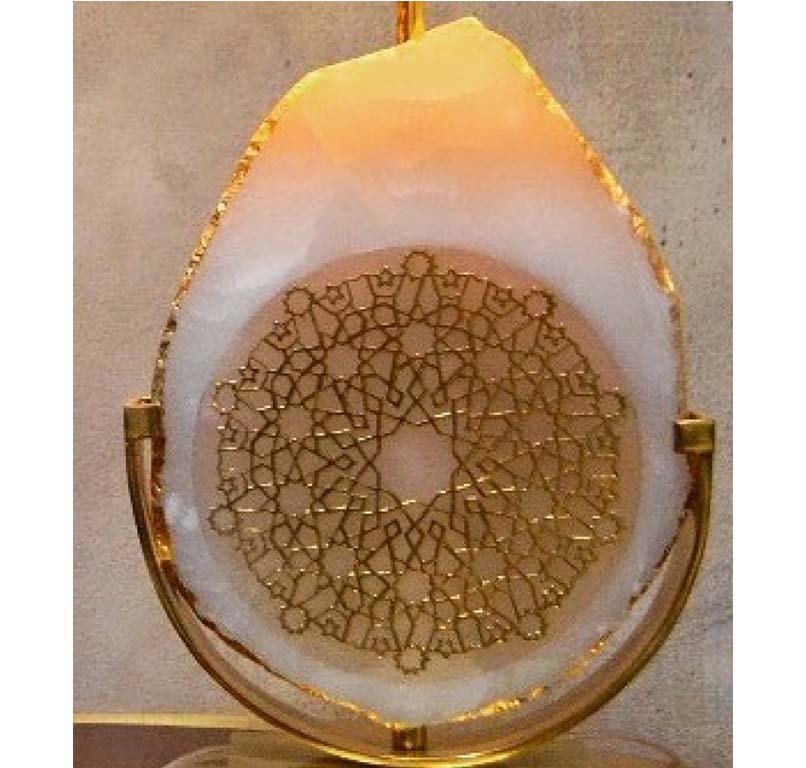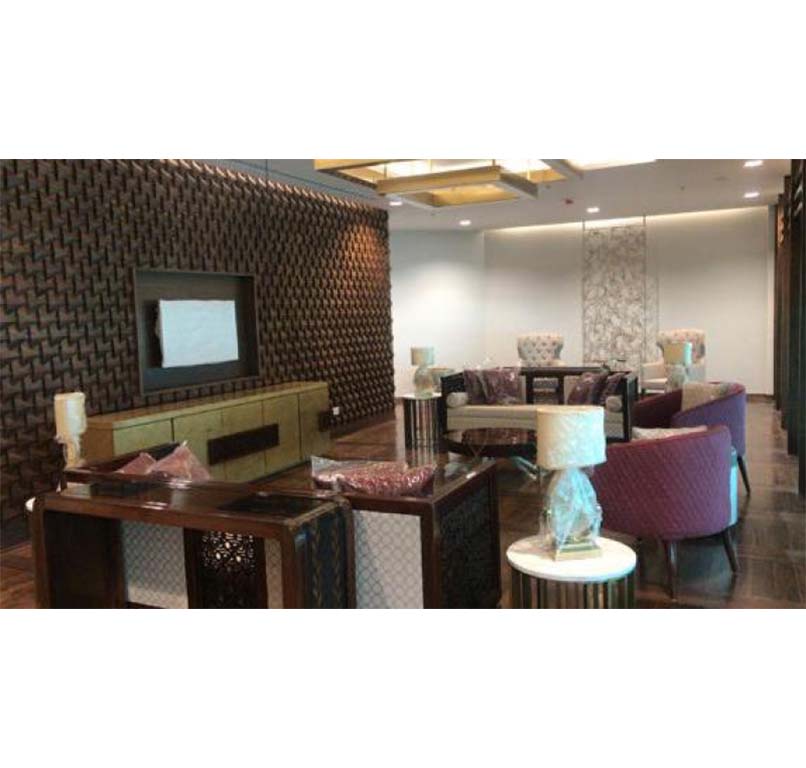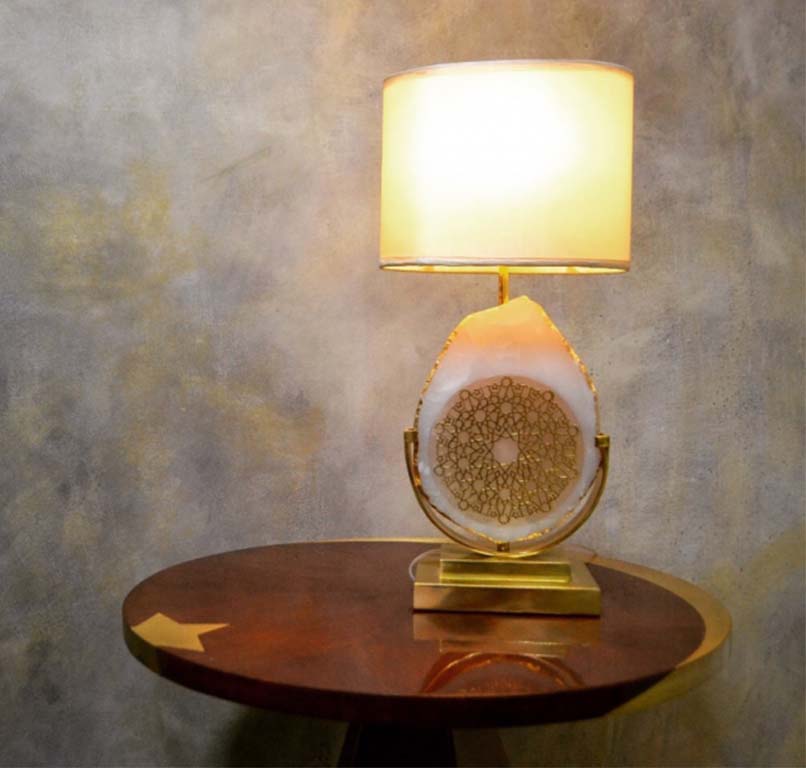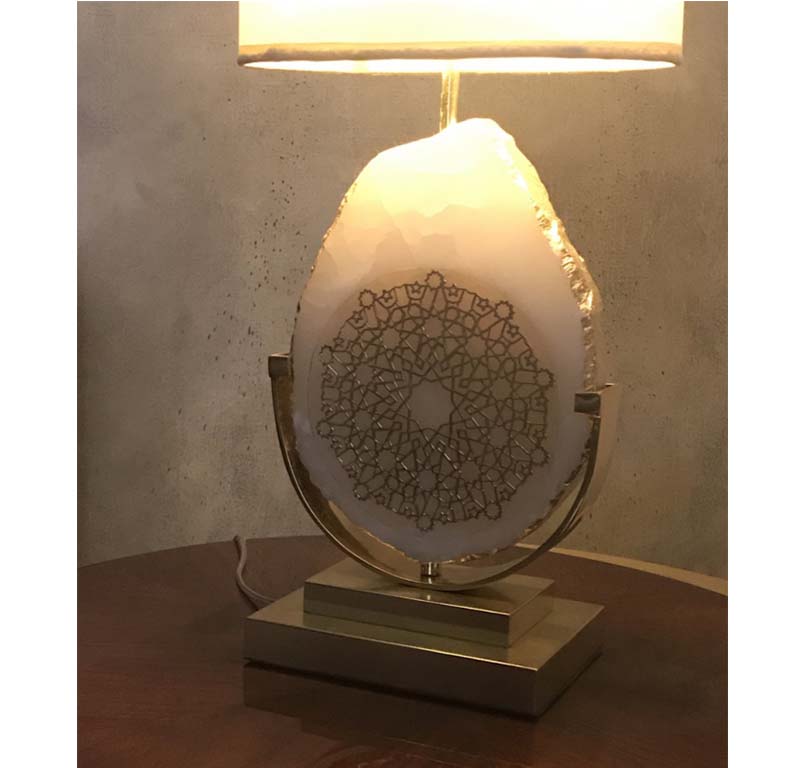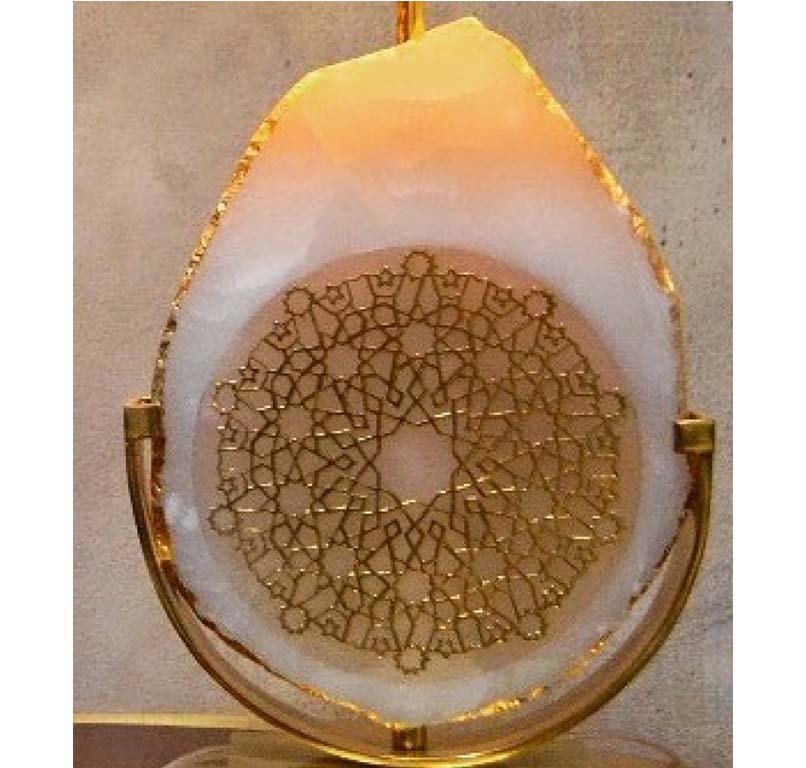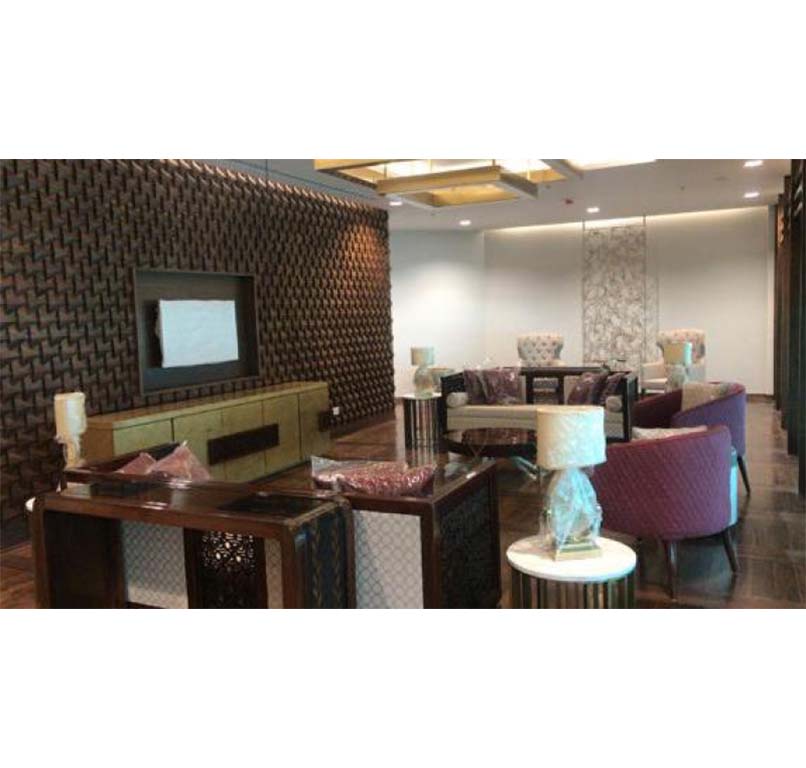 Ujala - Onyx Table Lamp (Limited Edition)
'Ujaala', an urdu word meaning awakening of light.
Designing for the State Lounge at the New Islamabad airport was an honor and privilege. Our focus was to not only use local materials and techniques but to come up with a design sensibility that could be a unifying factor for our vast nationThe 5-pointed star having long been associated with Islam and its presence on our national flag is a symbol for our country, which is rooted in our history. We decided to work with the geometry of a pentagram based on the 5-pointed star. Using sacred geometry, we arrived upon our motif with concentrically juxtaposed 5 pointed stars made of intrinsic brass inlay work. This is a technique is used extensively in Pakistan.
Onyx, a type of crystalline quartz is found extensively in Pakistan. Well known for itstherapeutic quality and connection with the crown chakra, we thought it was the perfect material for the design of table lamps for the prestigious State lounge in our capital Islamabad's newly built international airport. The base of the lamp and its supporting bracket is completely of polished brass. The shade is of Fabric in off white.
Material:
Lacquered Brass
Lacquered Brass Filigree inlay
Felt pads
Fabric shade
Clear wire
LED bulbs
Onyx
Electrical fitting
Size:
Length Base: 7, Shade: 7'' , Width Base: 5, Shade: 7'' , Height Base: 10, Shade: 9''
Price:
70,180 + 18% Sales Tax = PKR 82,812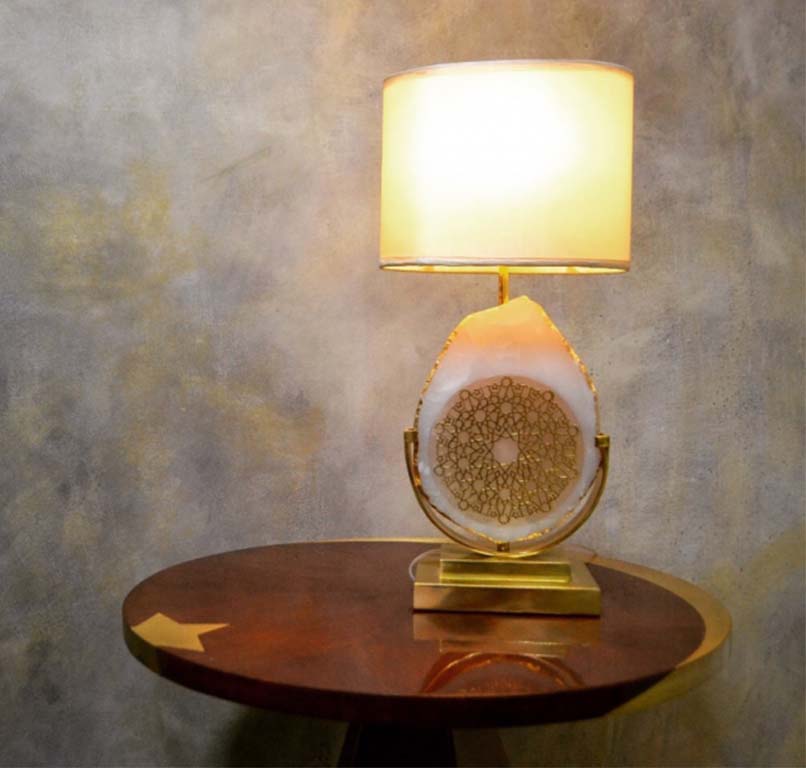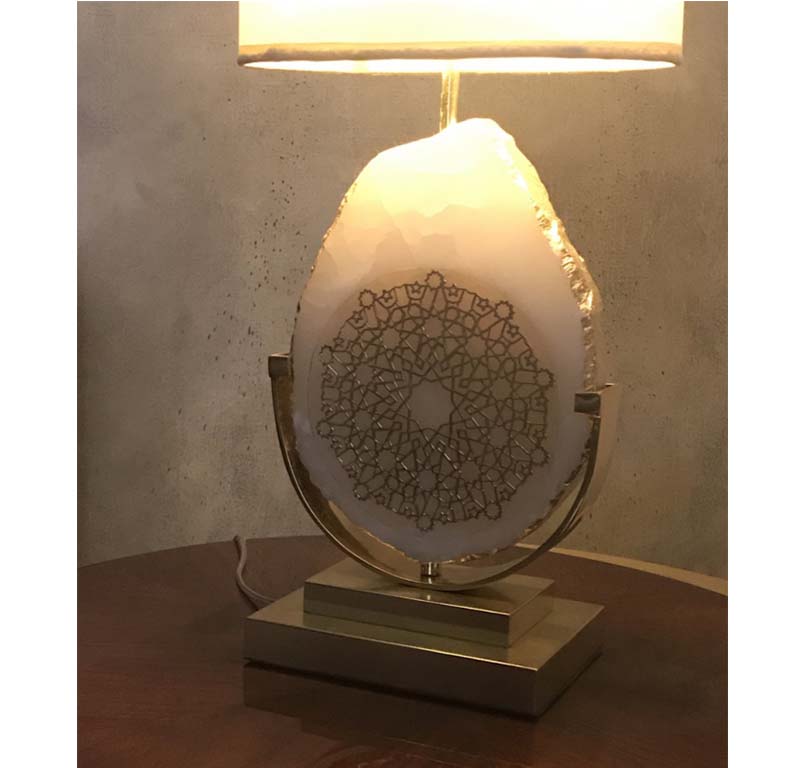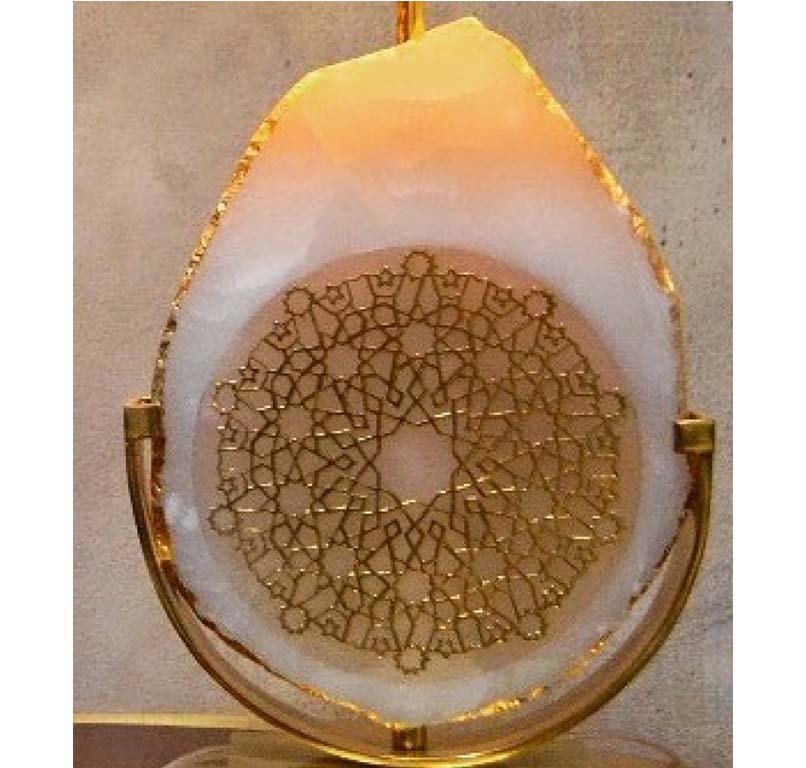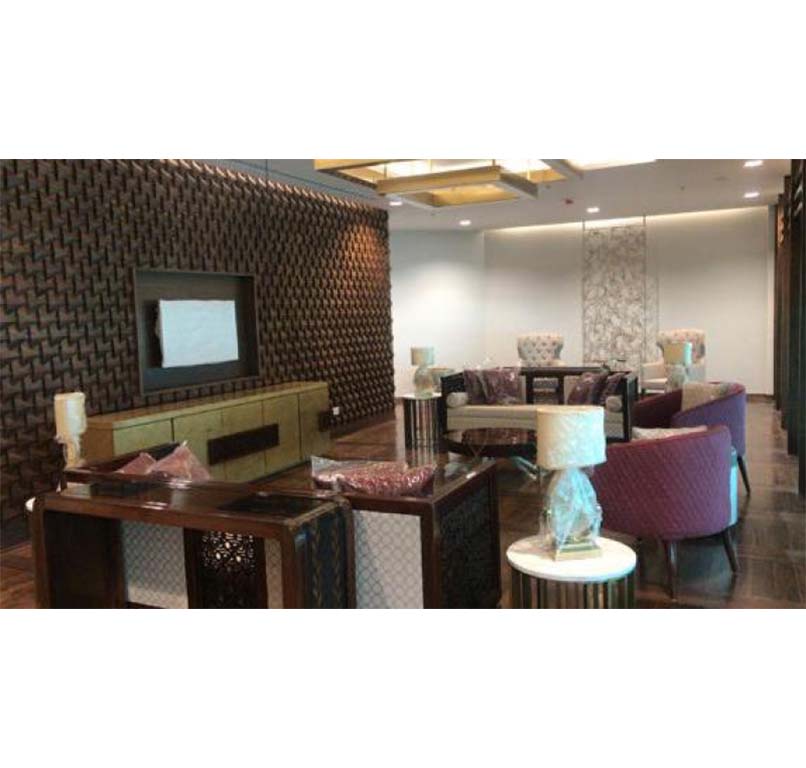 Price is subject to change
Price is subject to change