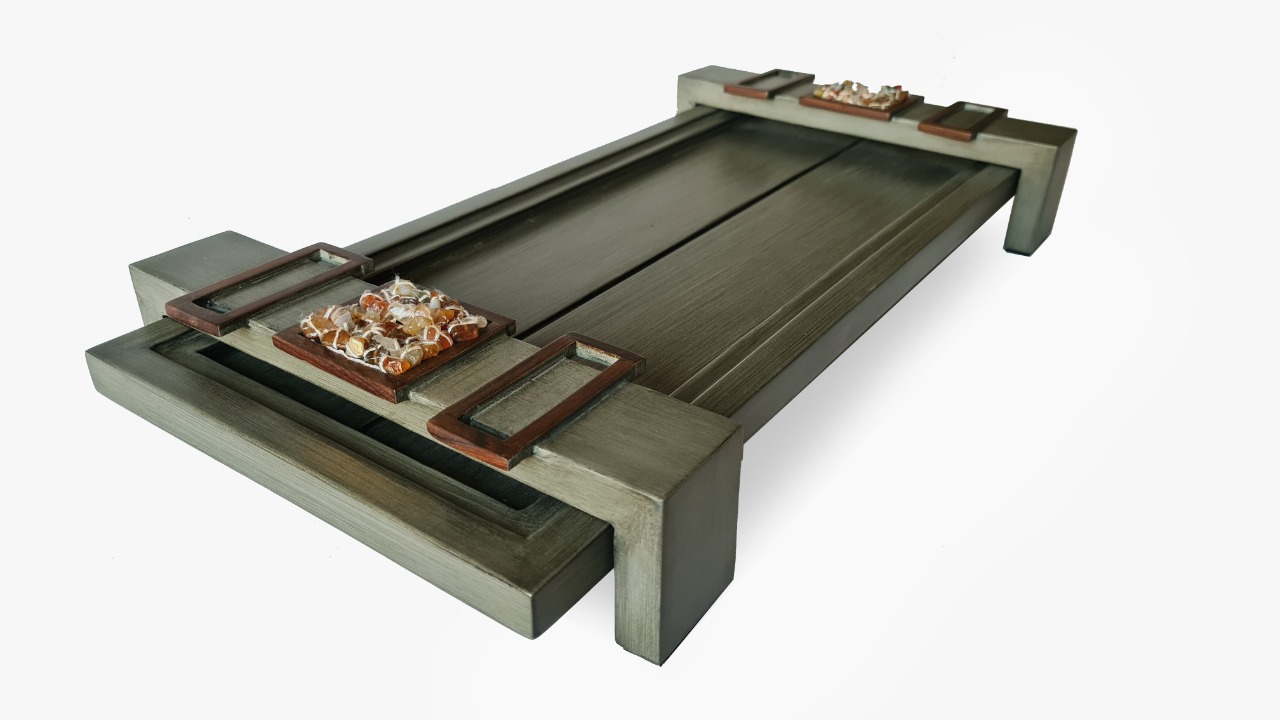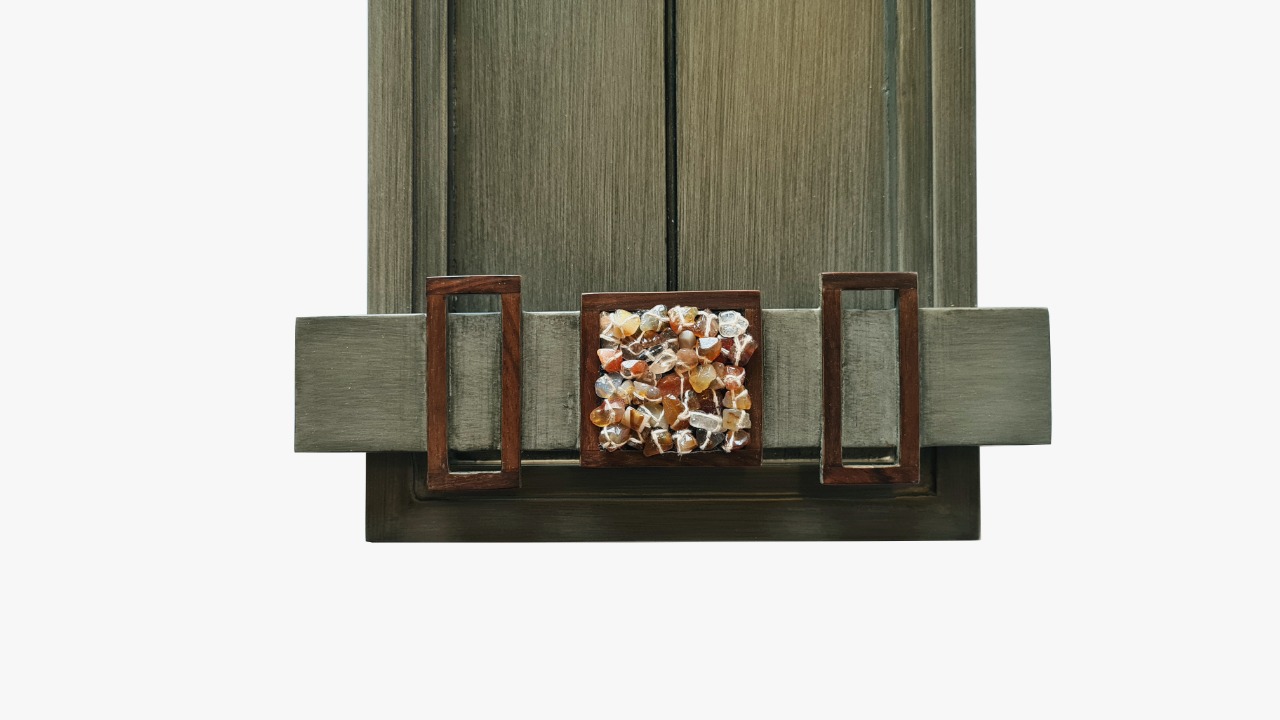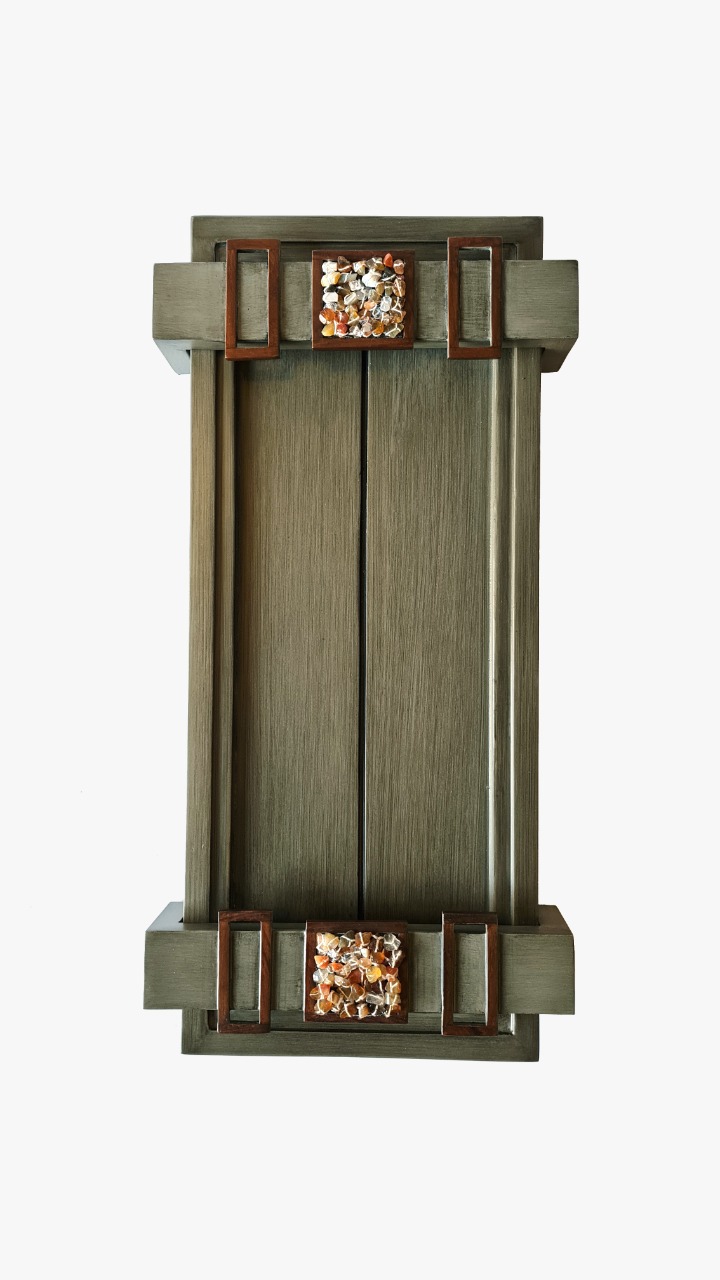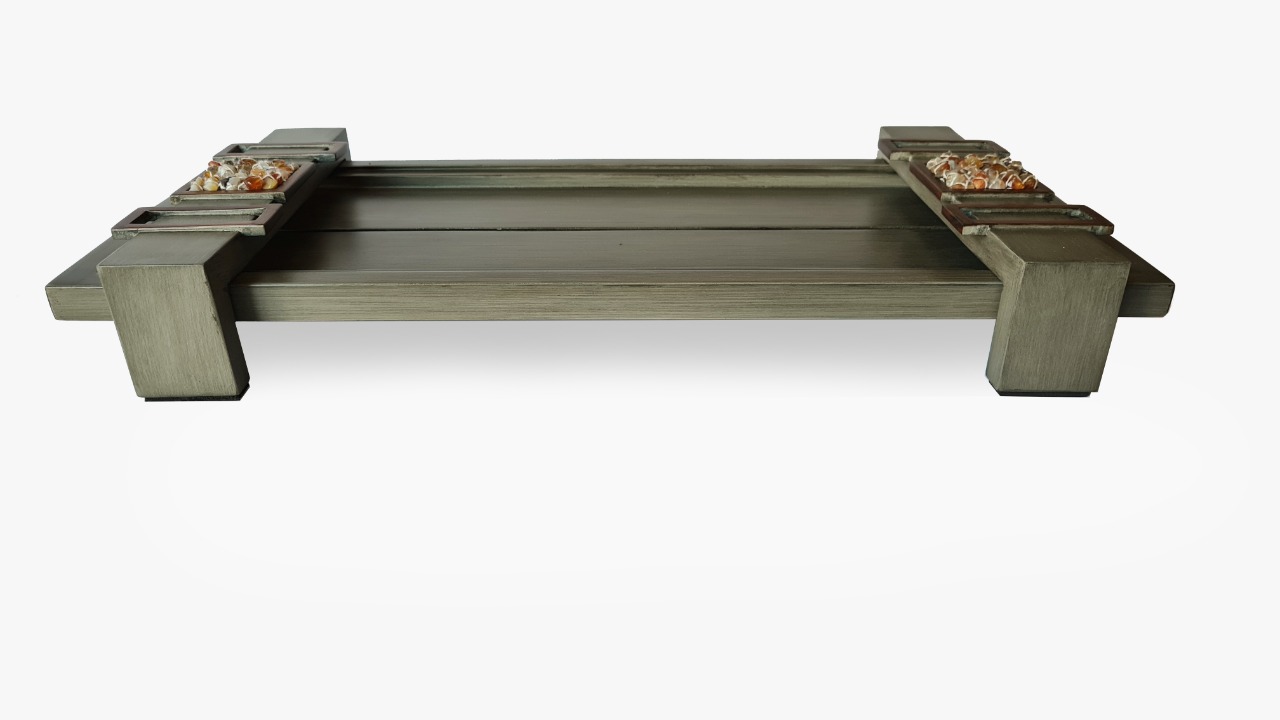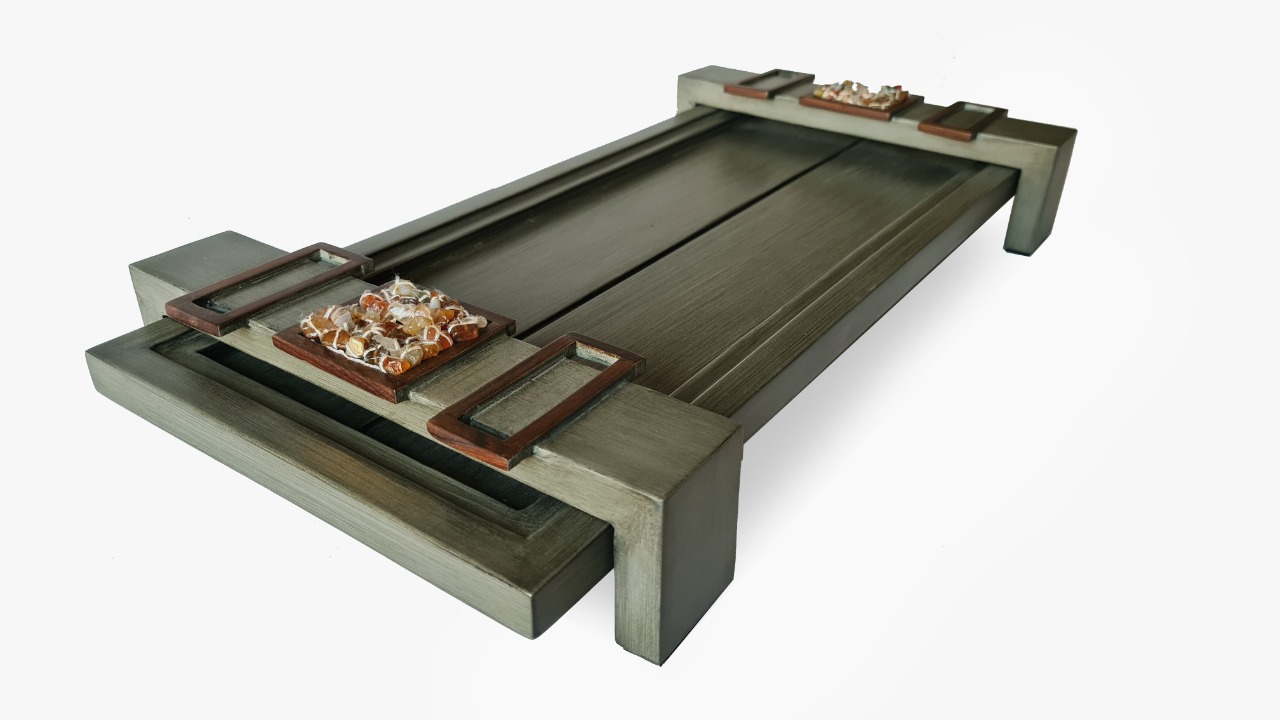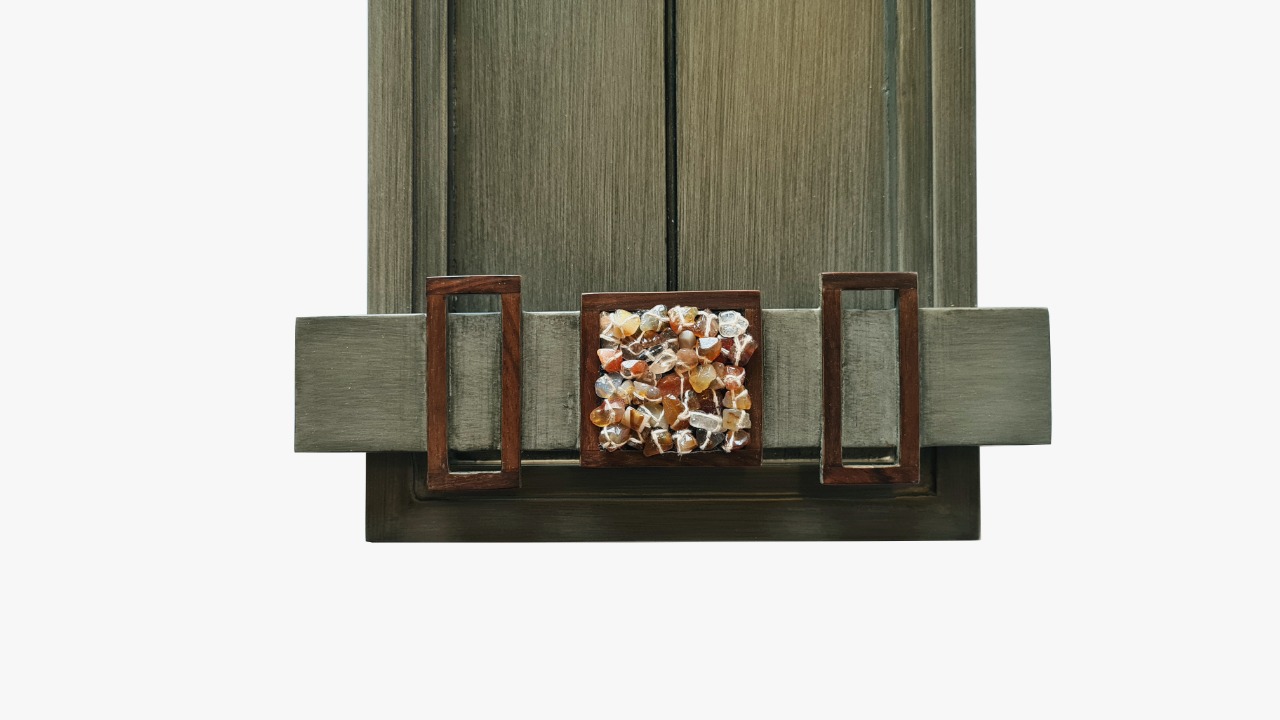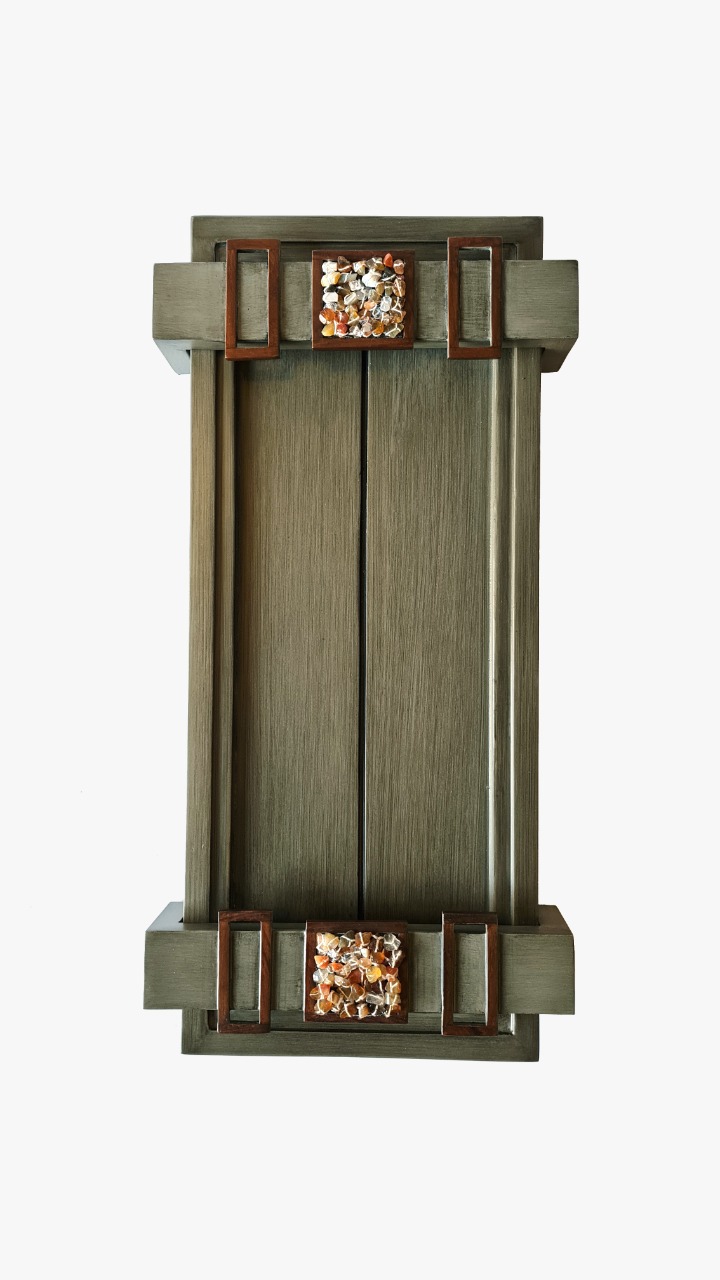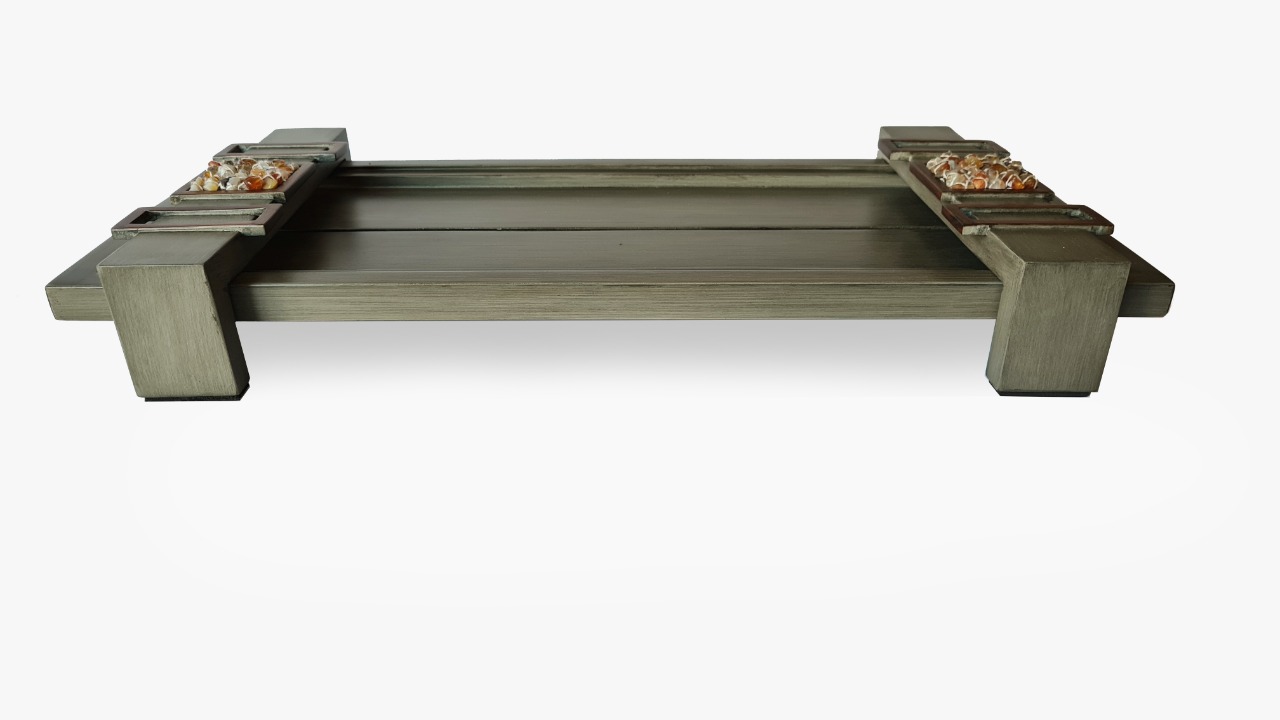 Bajri Greys - Tray
We team with some very enterprising women working from their homes to craft these gorgeous Bajri Greys trays. They skilfully stitch beads on leather squares to craft the wonderful flourish on each of the handles of this beautiful tray.
Care
Clean with a soft damp cloth. Use Clear Furniture Polish occasionally to maintain the wood's natural finish.
A water-based coating makes the surface resistant to scratches, abrasions and chemical agents making this tray easy to maintain. Felt pads at the bottom keep all surfaces scratch free.
Material:
Kale Wood
Stitched Beads
Size:
Length 19'' , Width 9.25'' , Height 2.5''
Price:
4,840 + 18% Sales Tax = PKR 5,711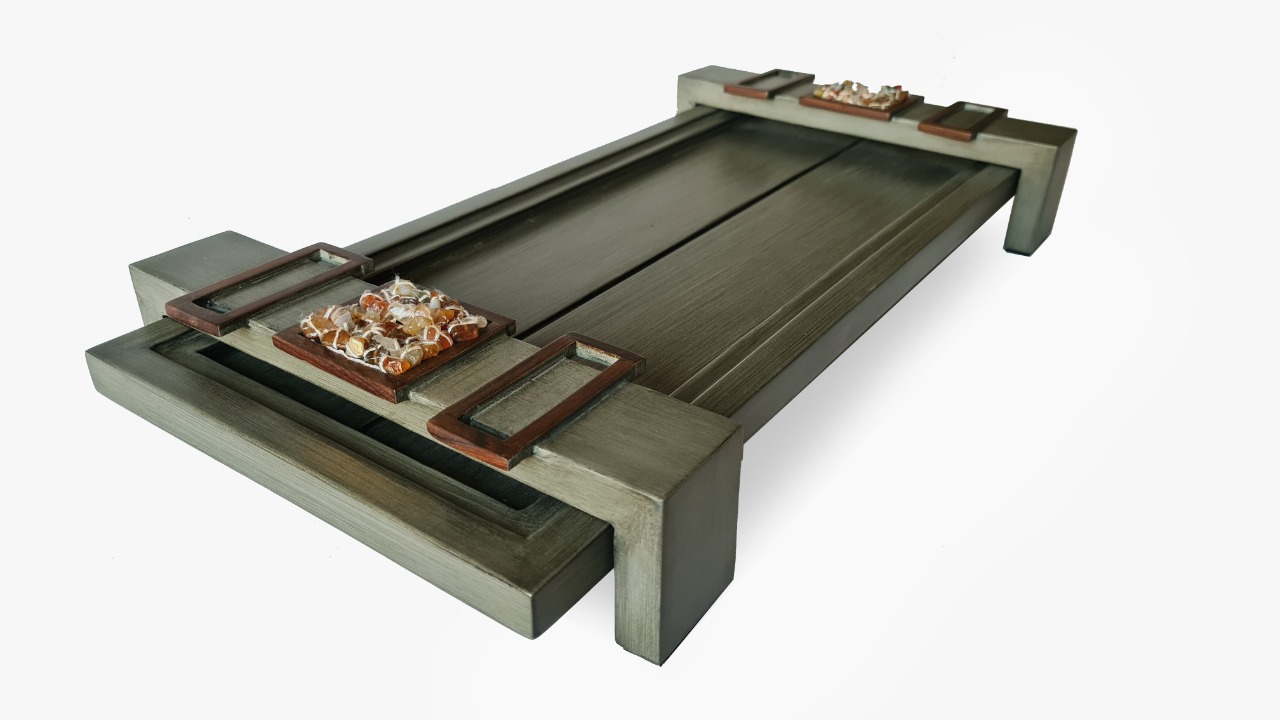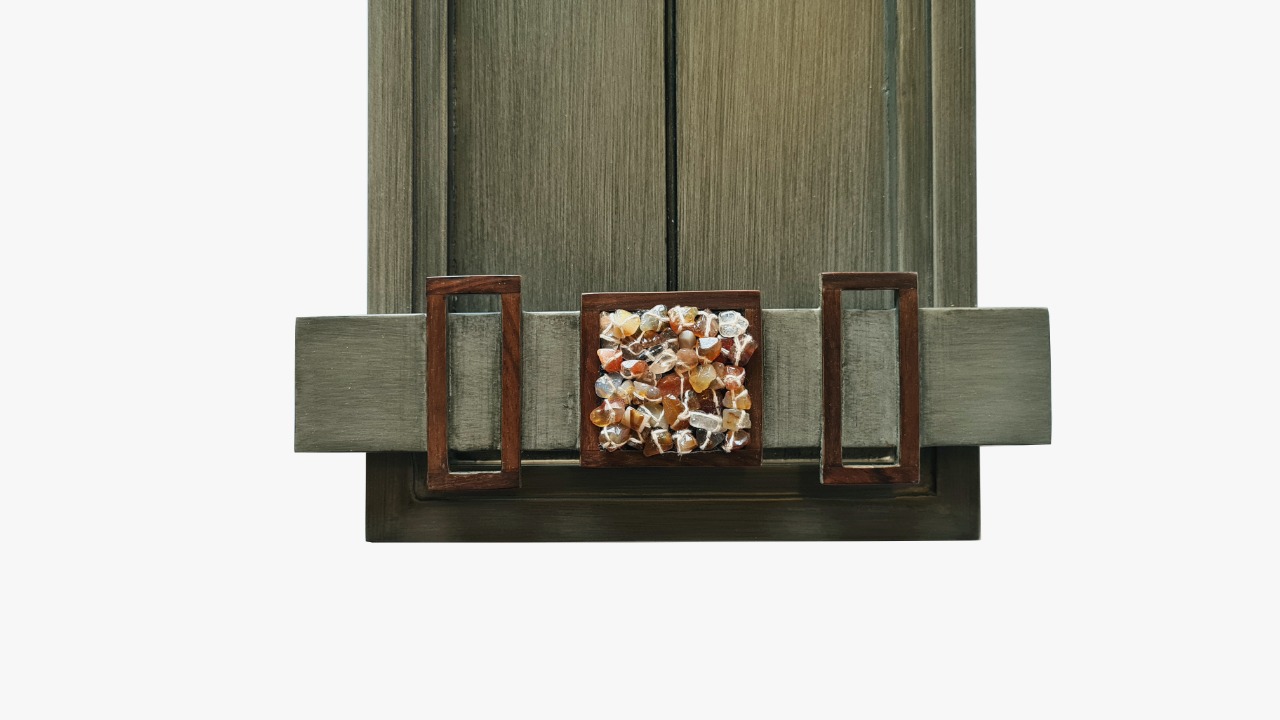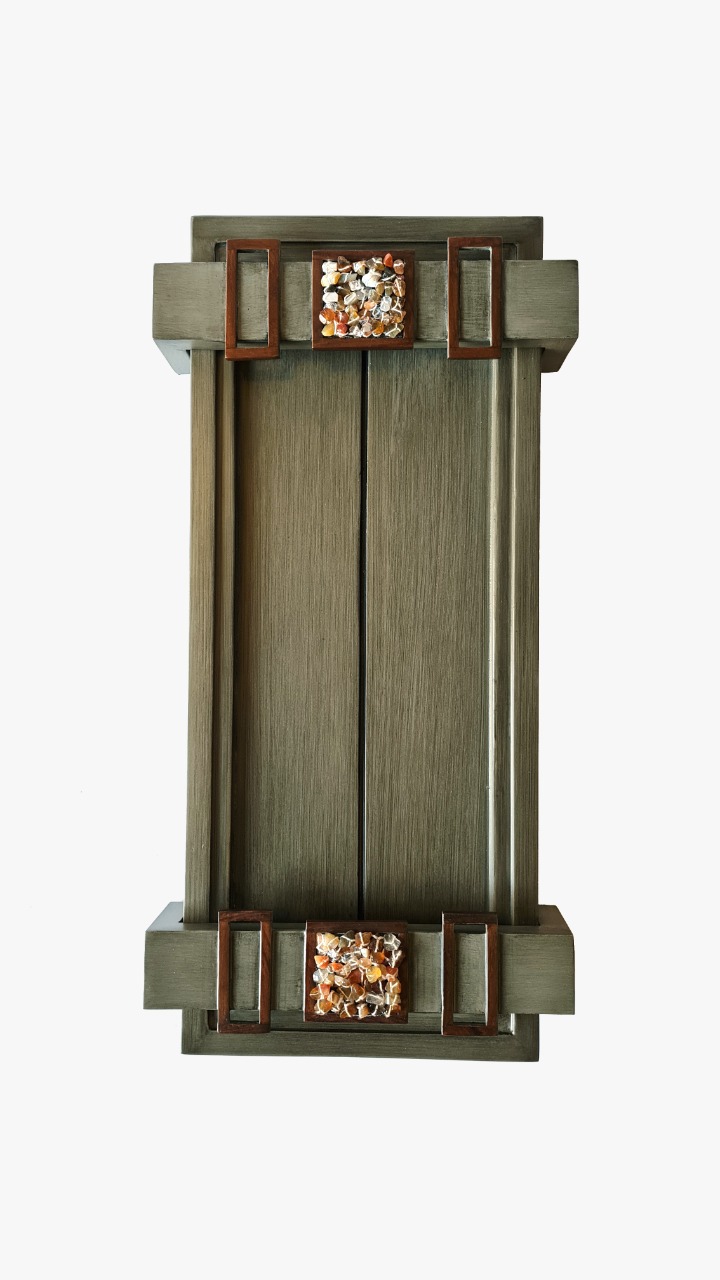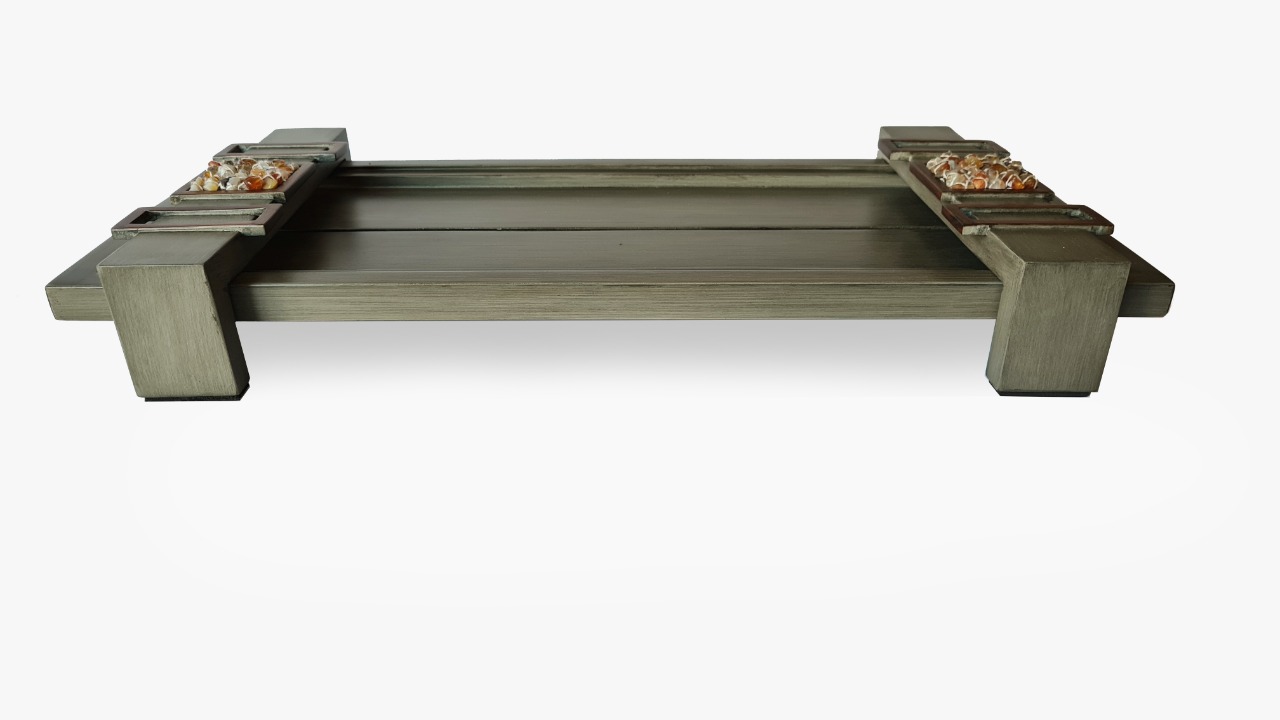 Price is subject to change
Price is subject to change