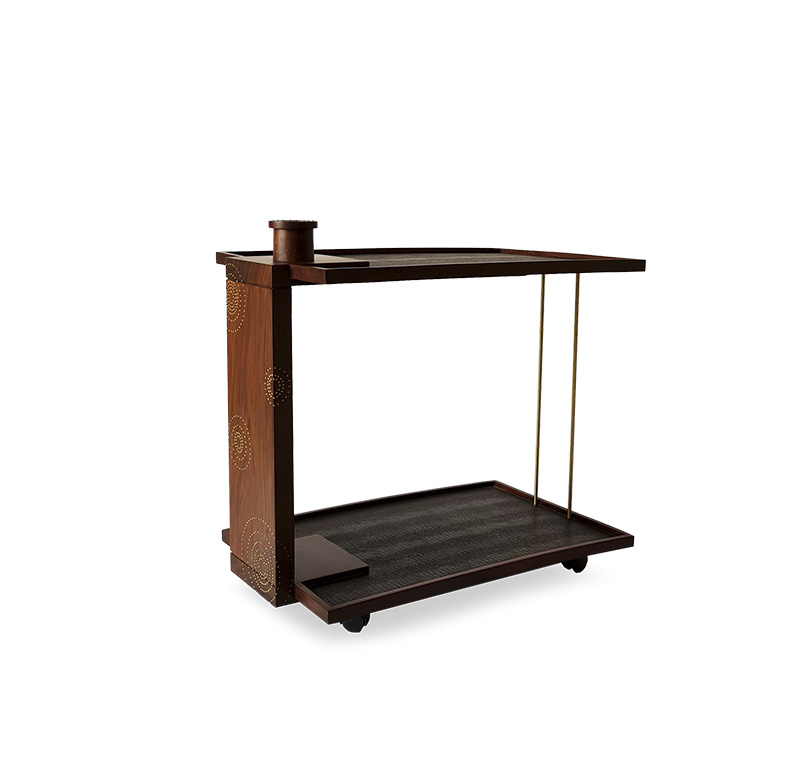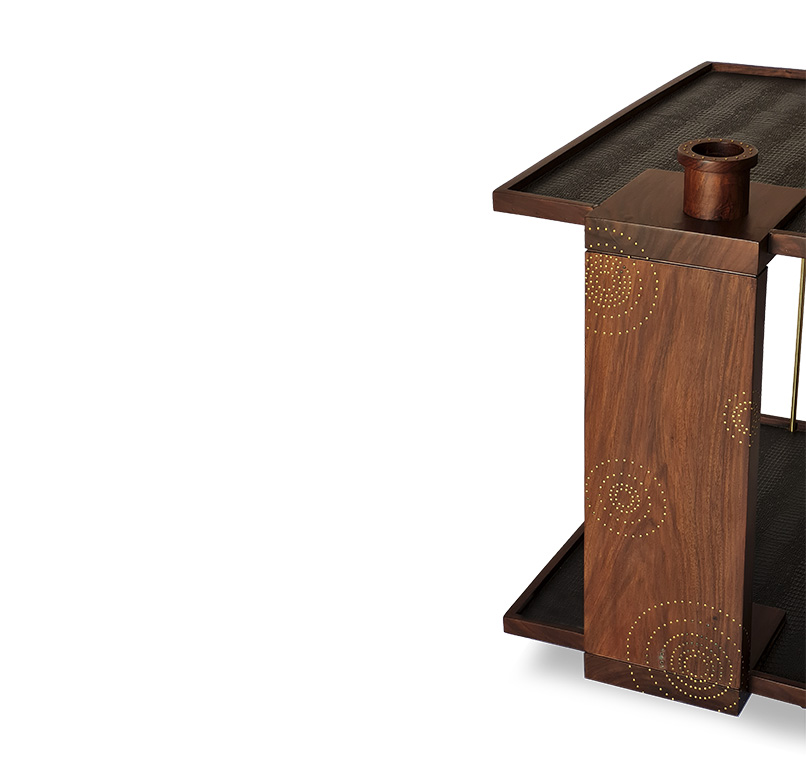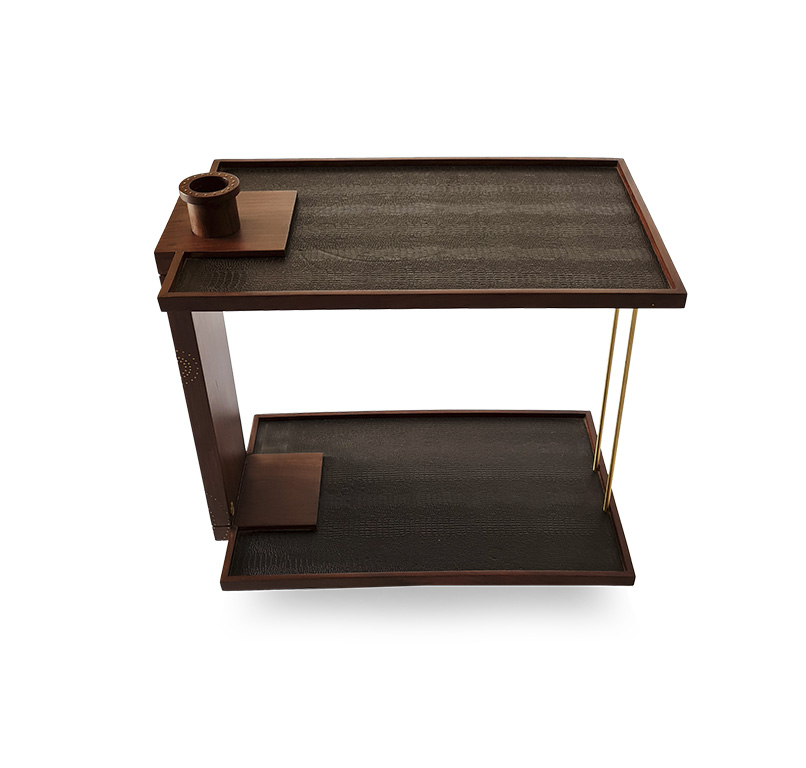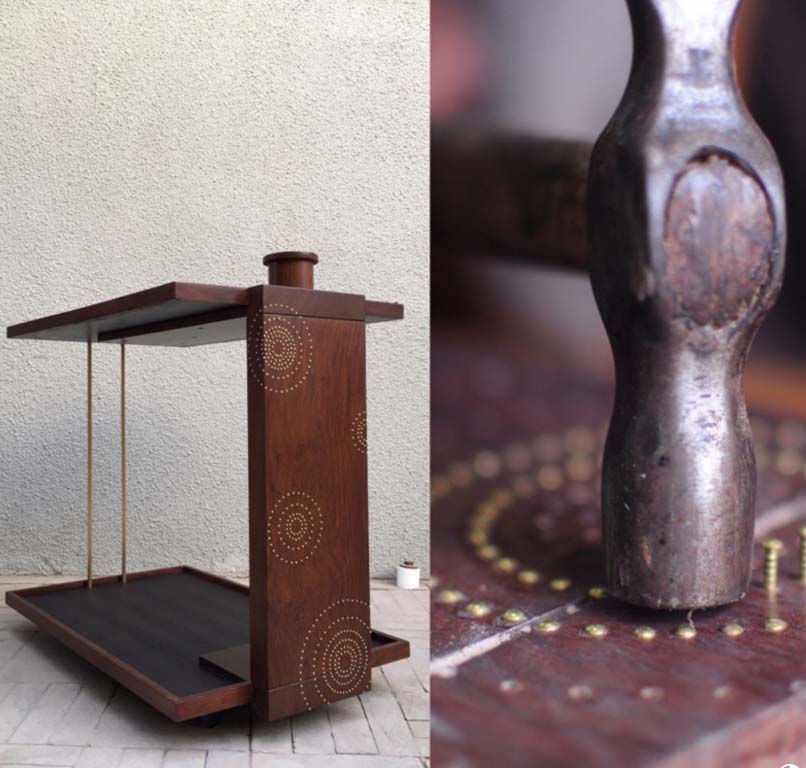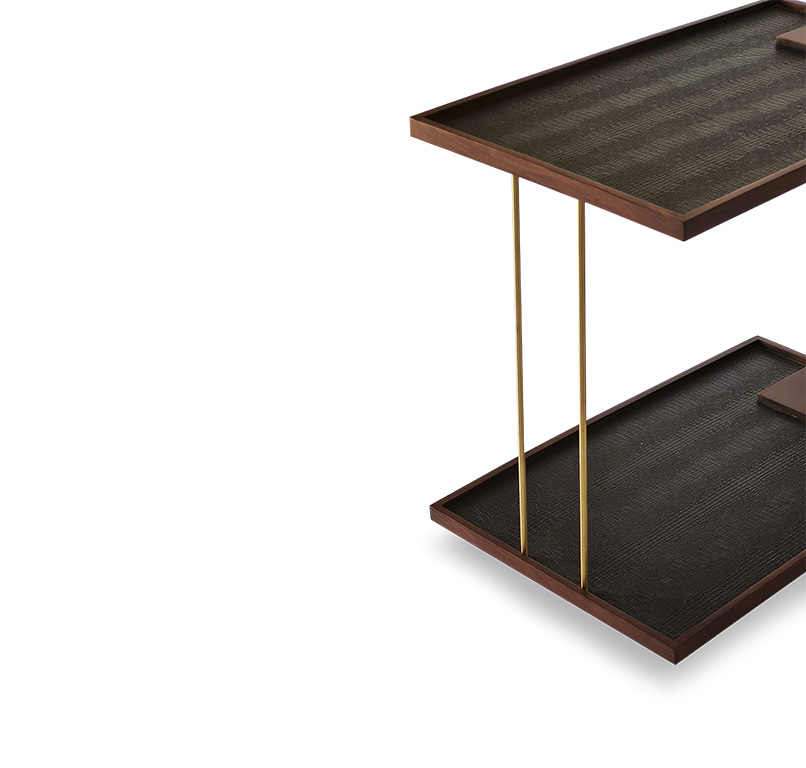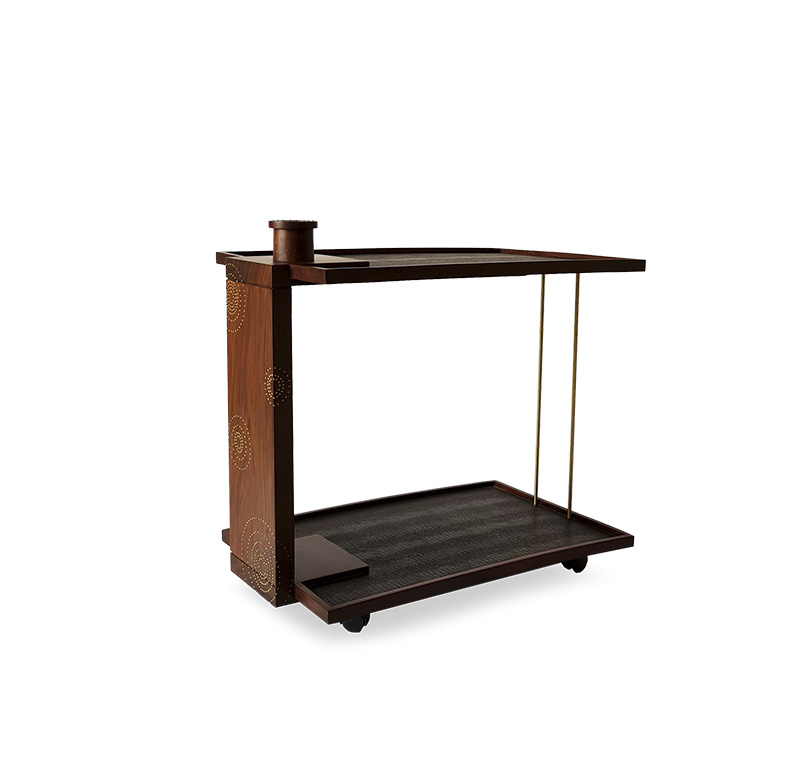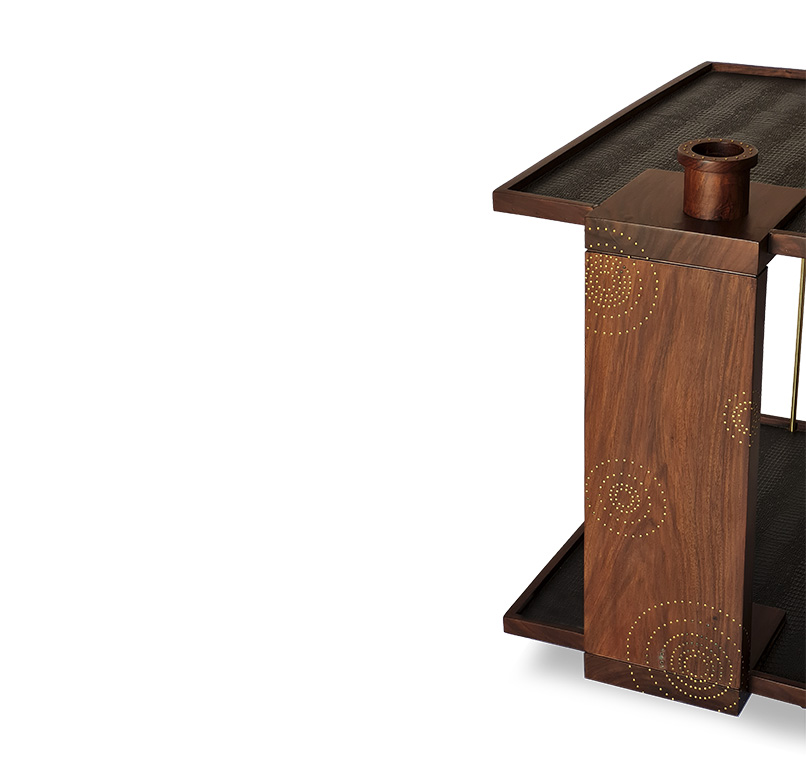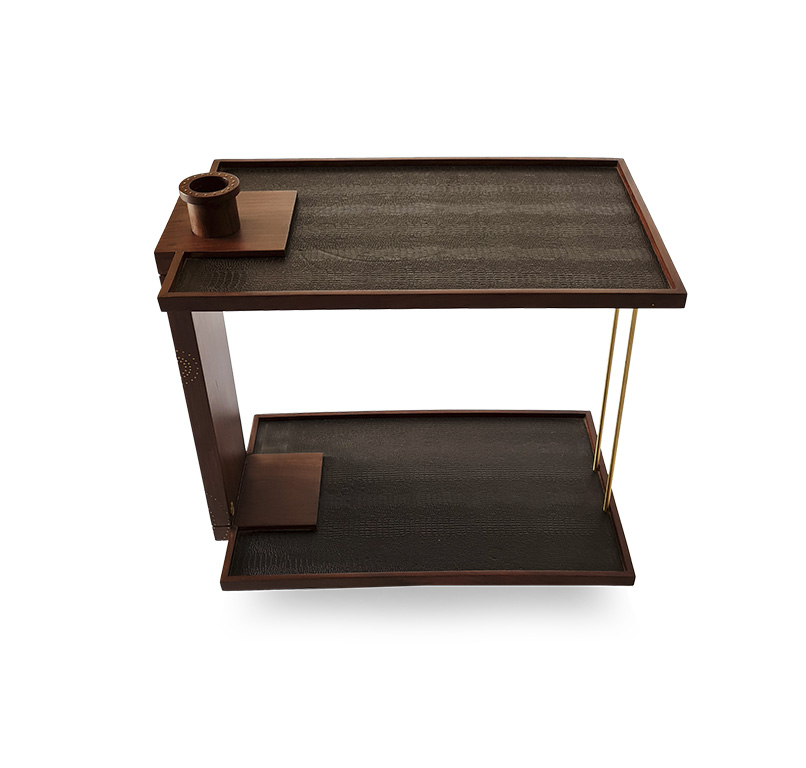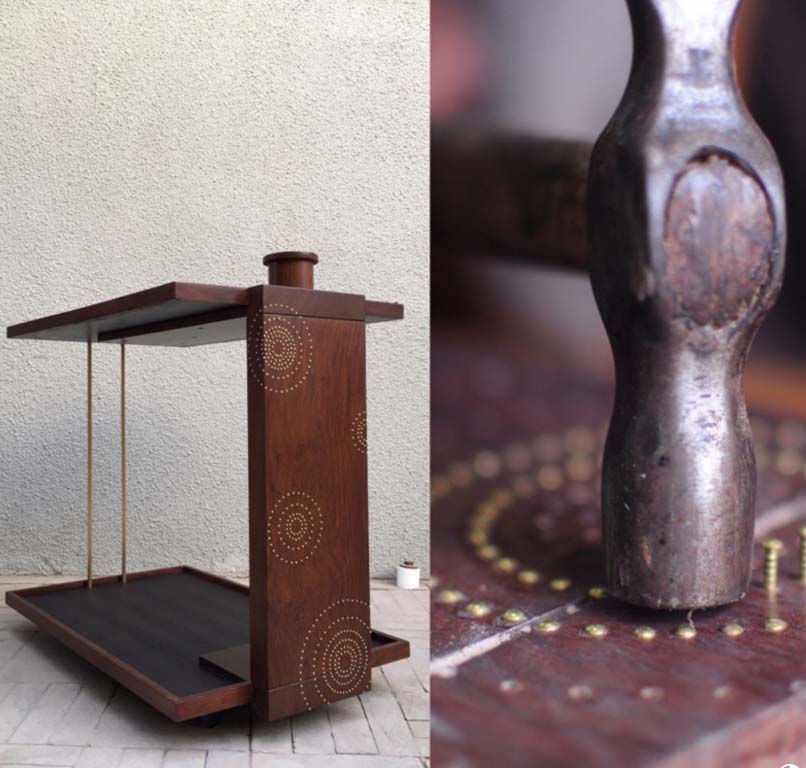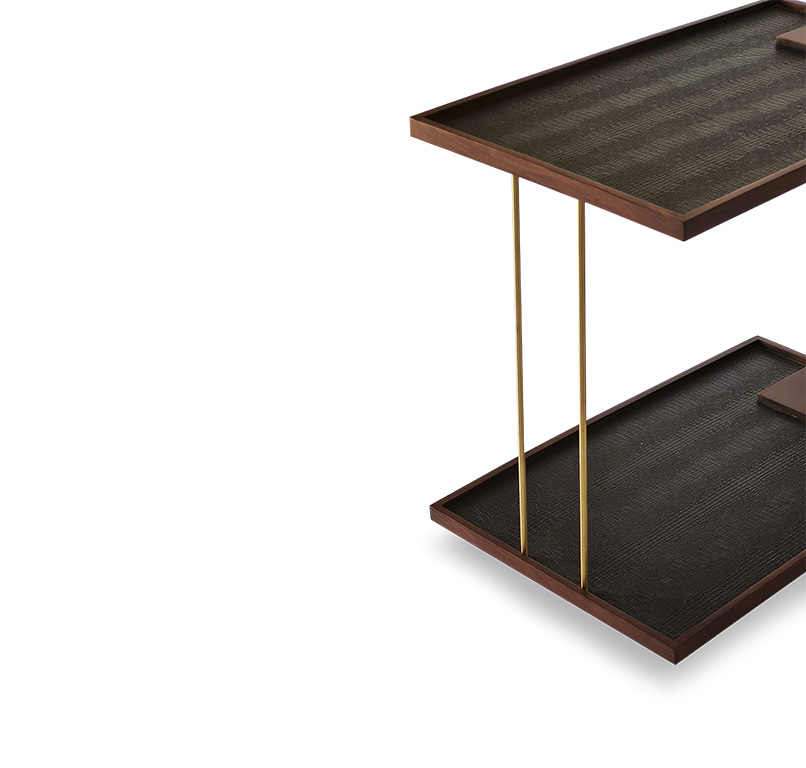 Galactica - 2 tiered trolley
Round heads of brass nails form gorgeous design patterns. Our distinct take on Pointillism, the 2 tiered Galactica trolley can be your inspiration to existential musings.
Care
Clean the leatherette surface with a soft damp cloth. Use Clear Furniture Polish occasionally to maintain the wood's natural finish. Felt pads keep all surfaces scratch free.

Material:
Kale Wood
Sheesham Wood
Brass Nails
Brass Rods
Leatherette
Commercial ply
Wheels X 4
Size:
Length 30'' , Width 18'' , Height 29''
Price:
44,000 + 18% Sales Tax = PKR 51,920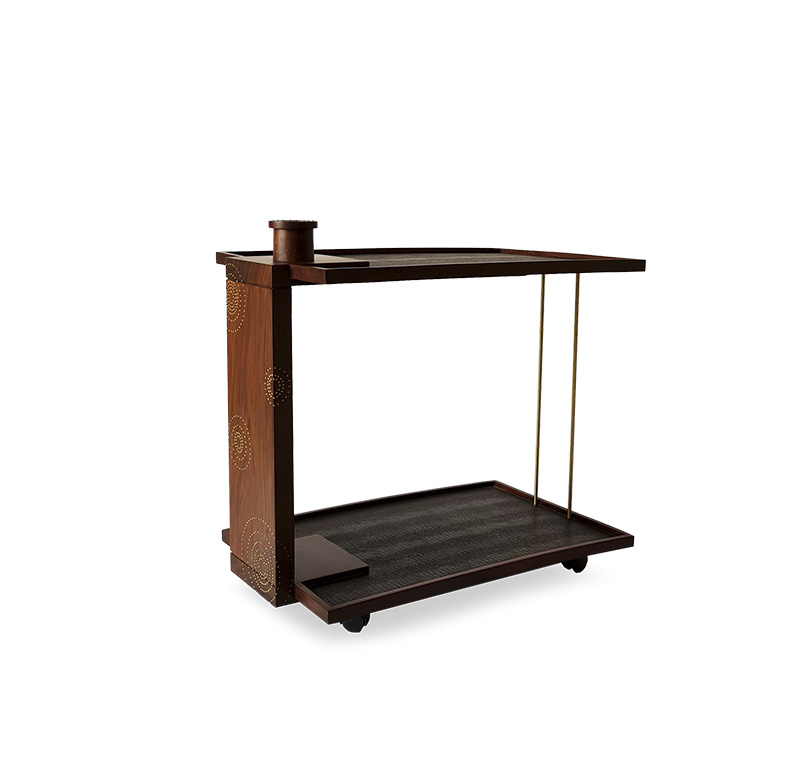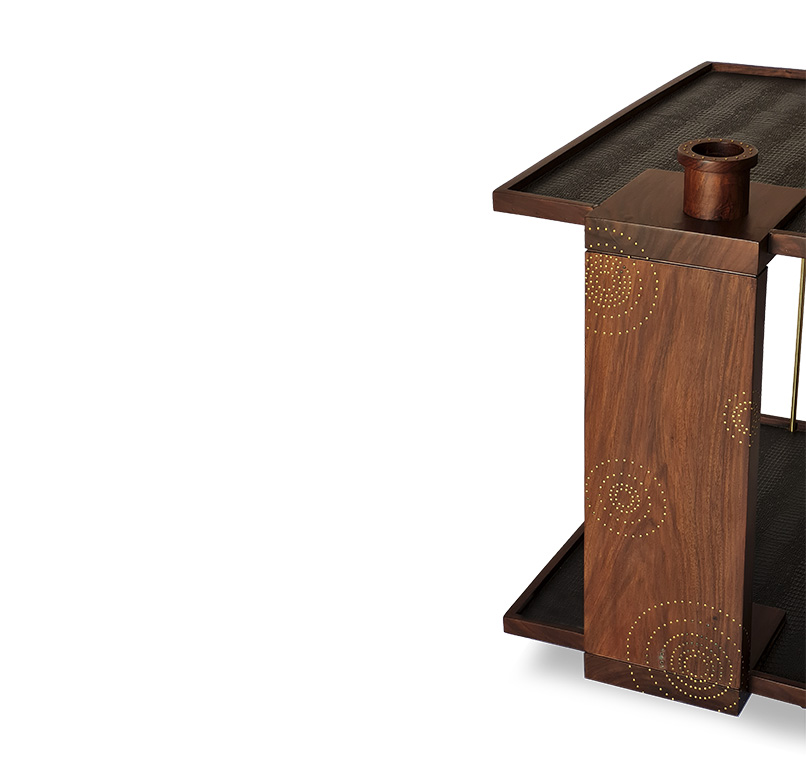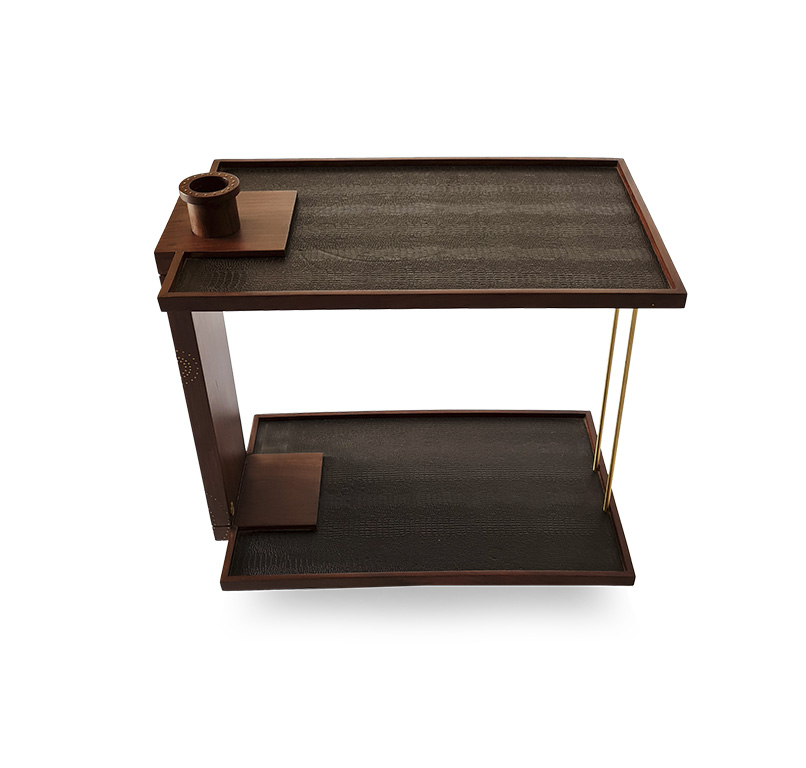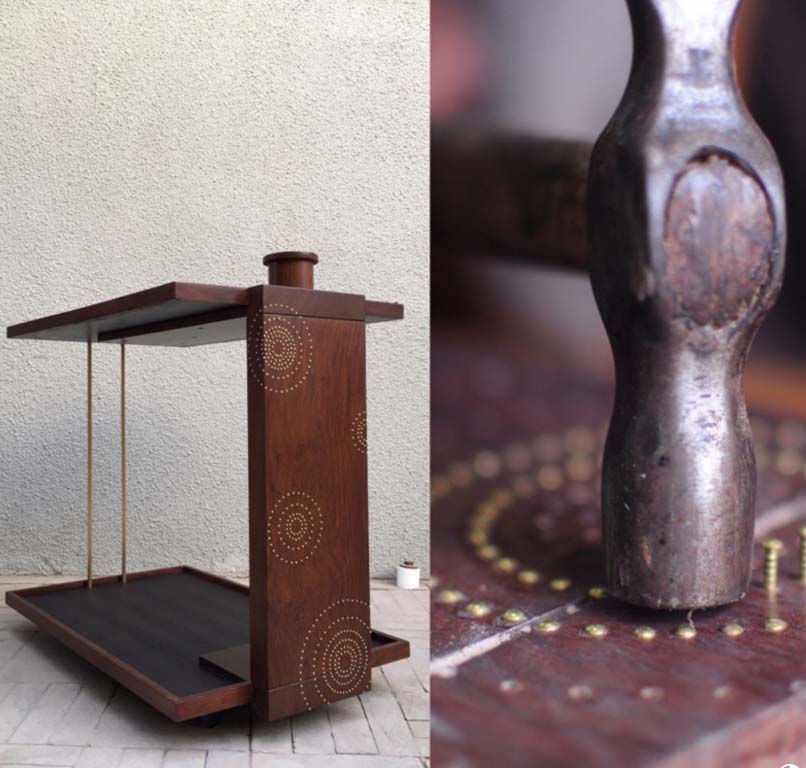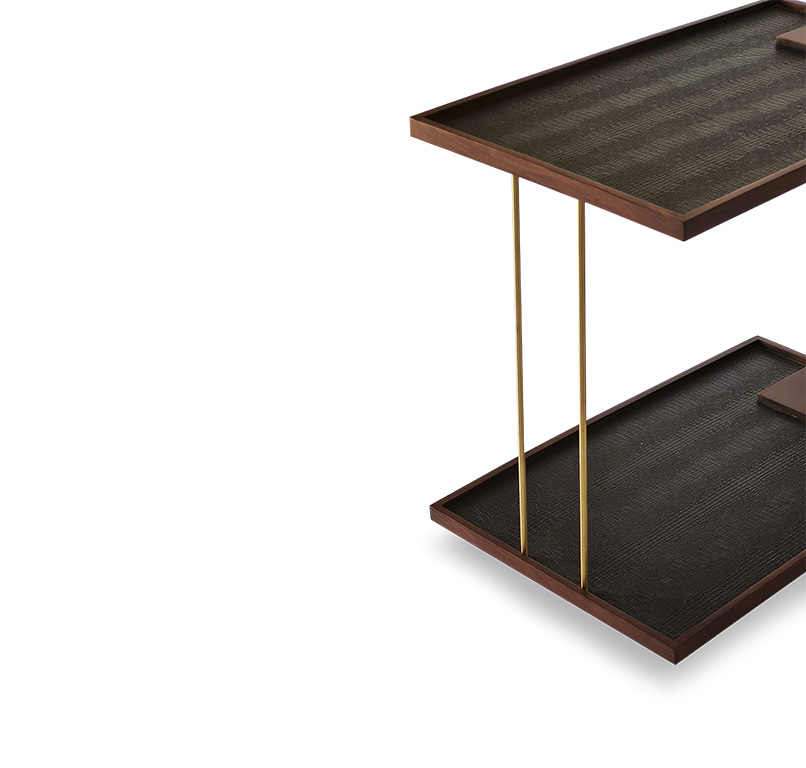 Price is subject to change
Price is subject to change