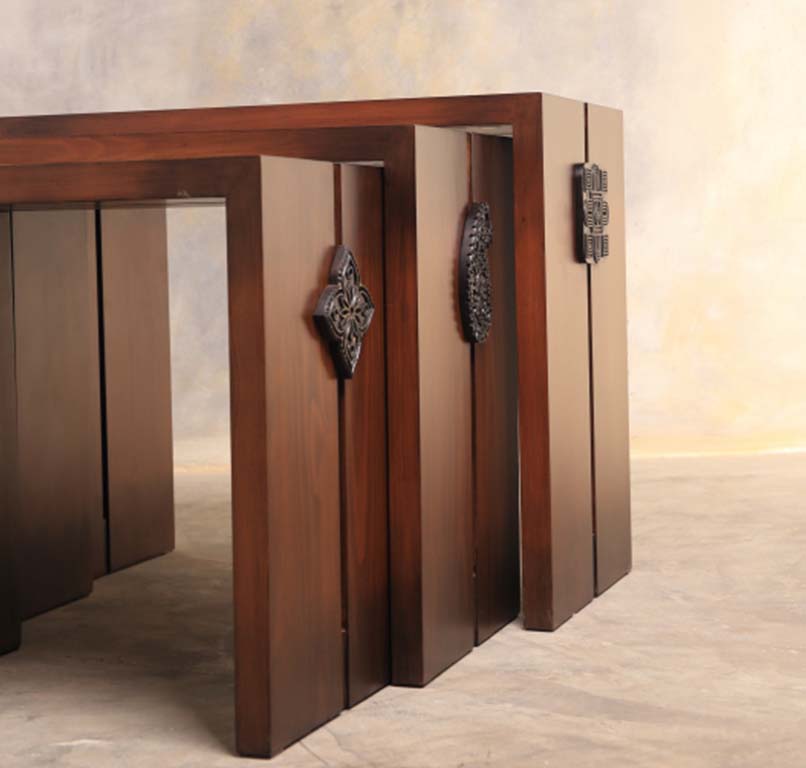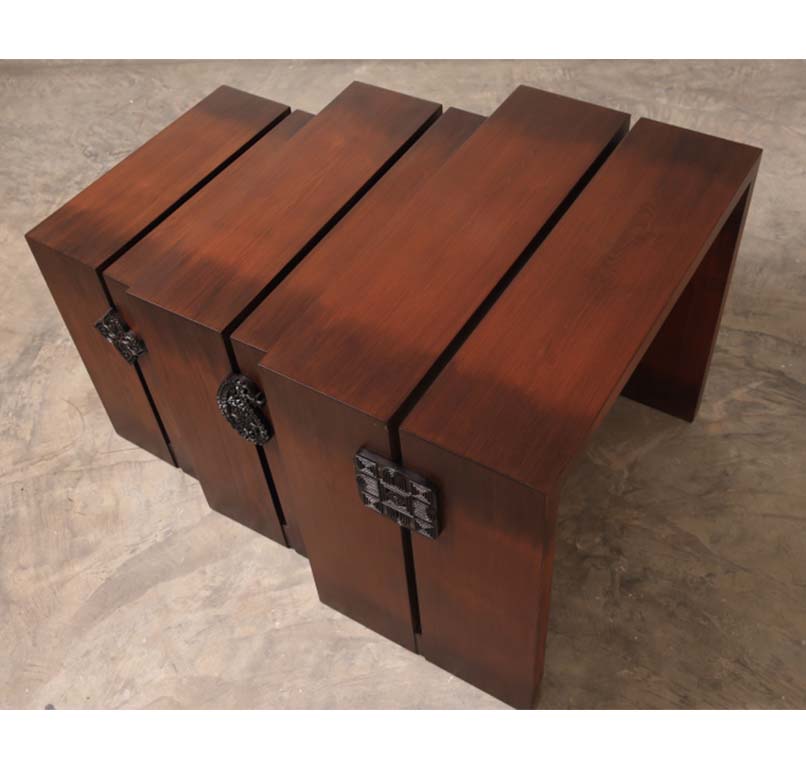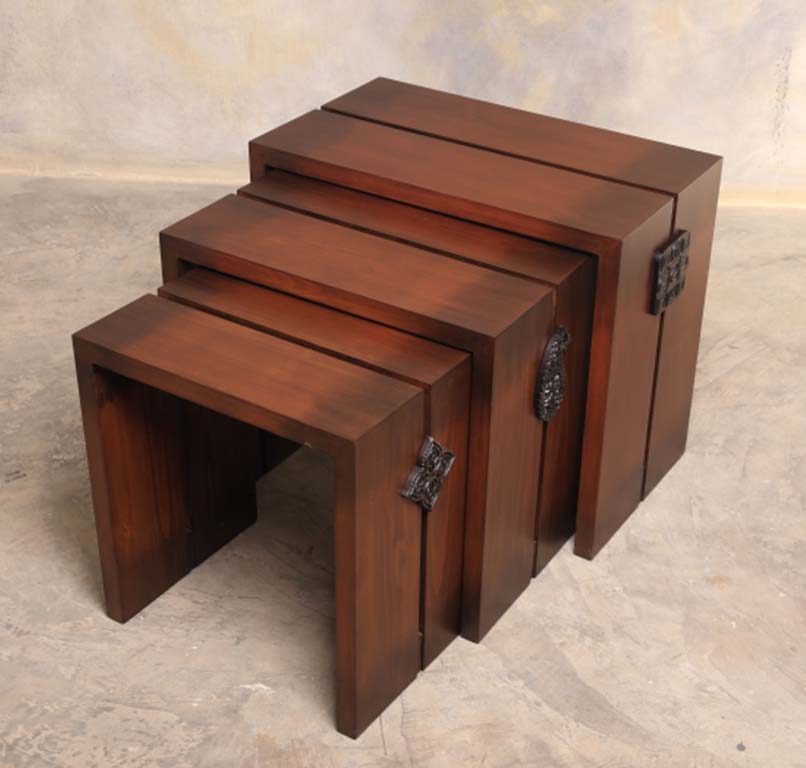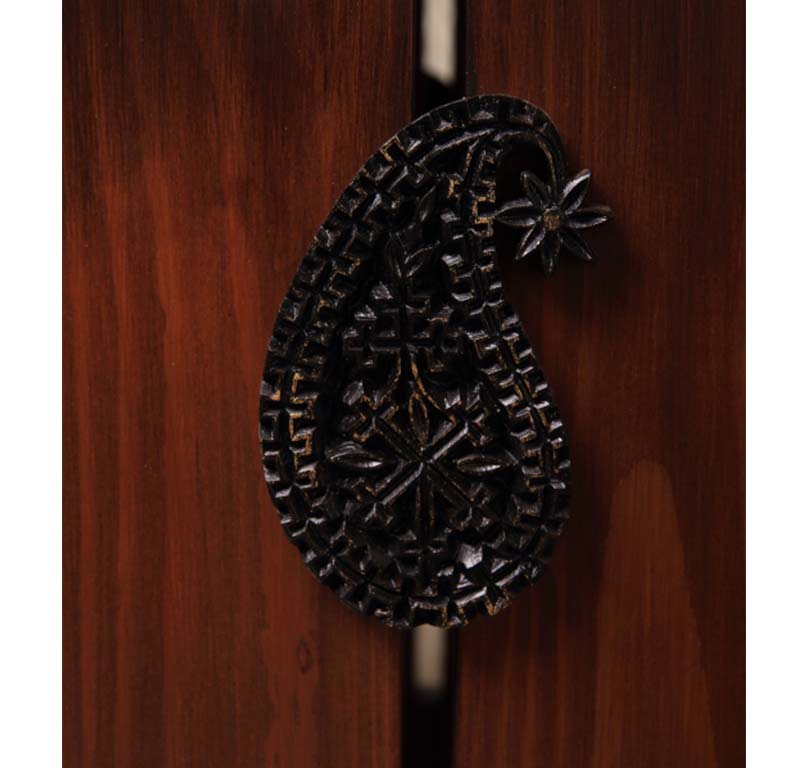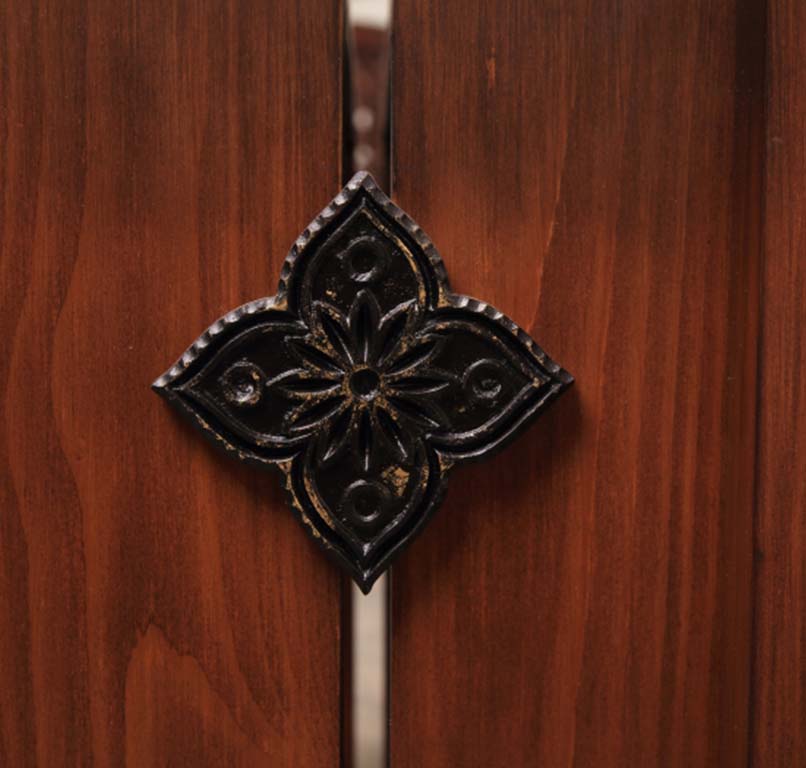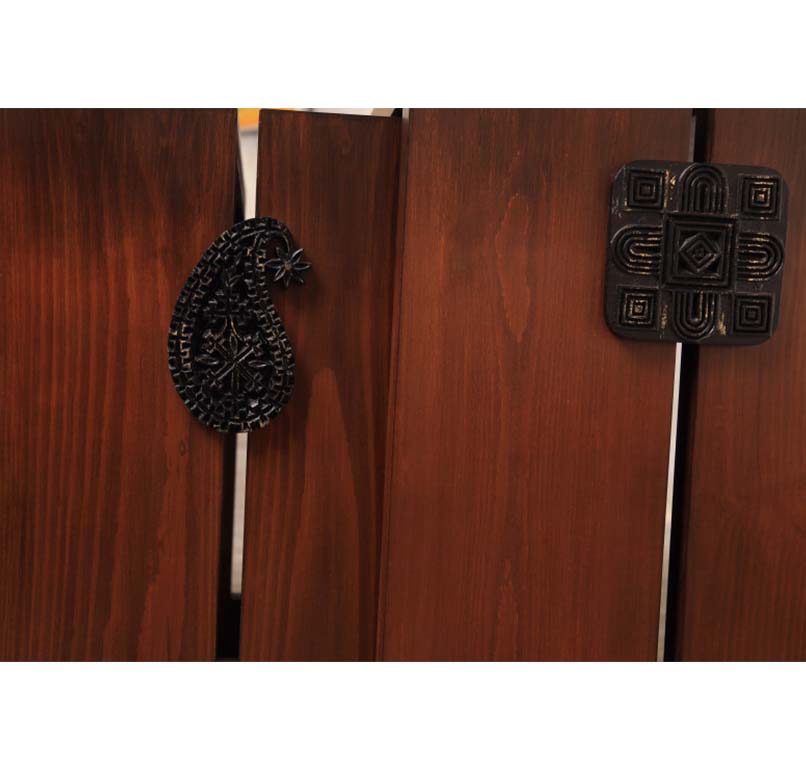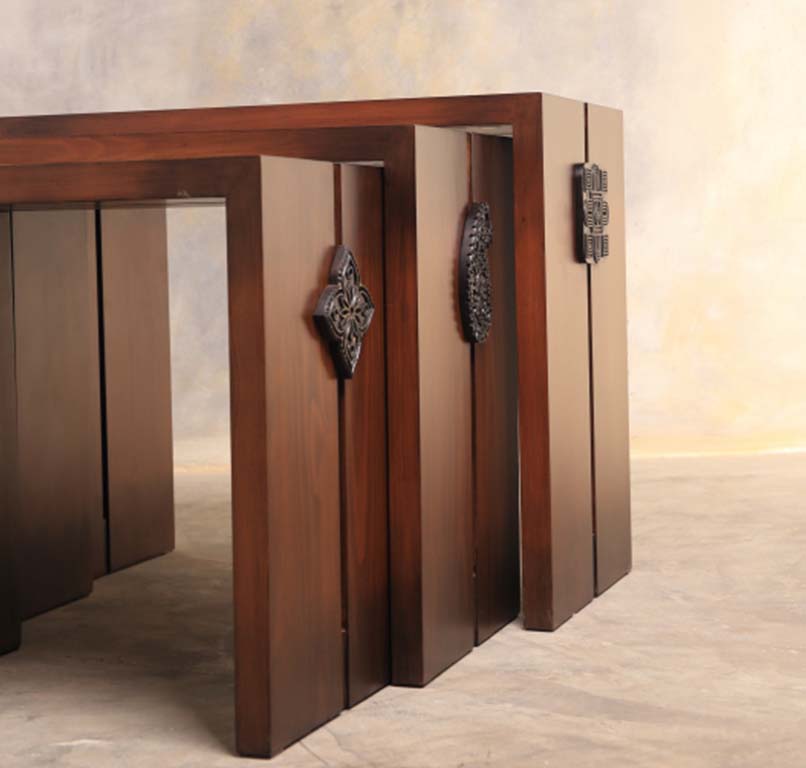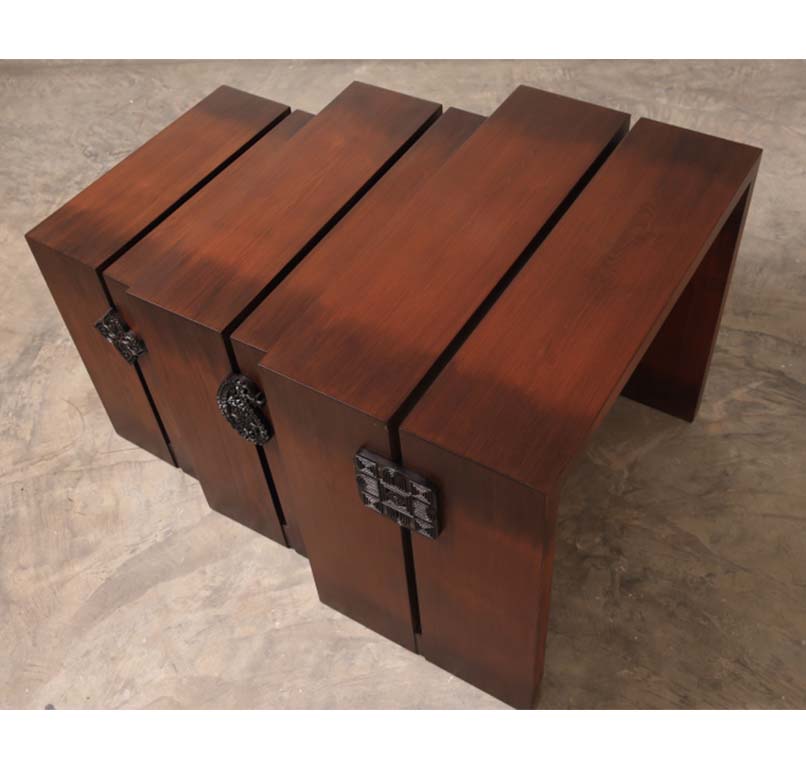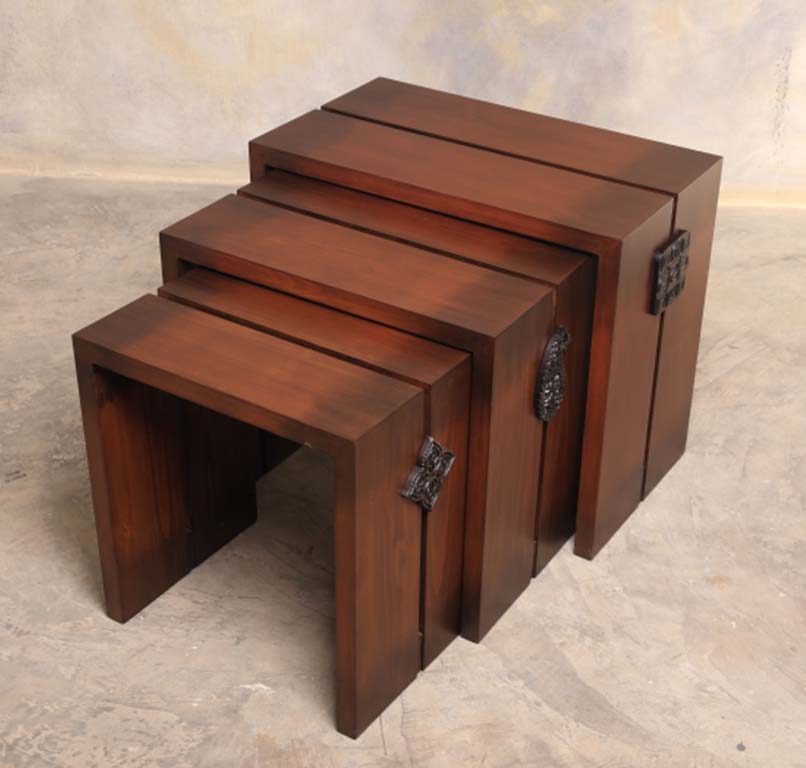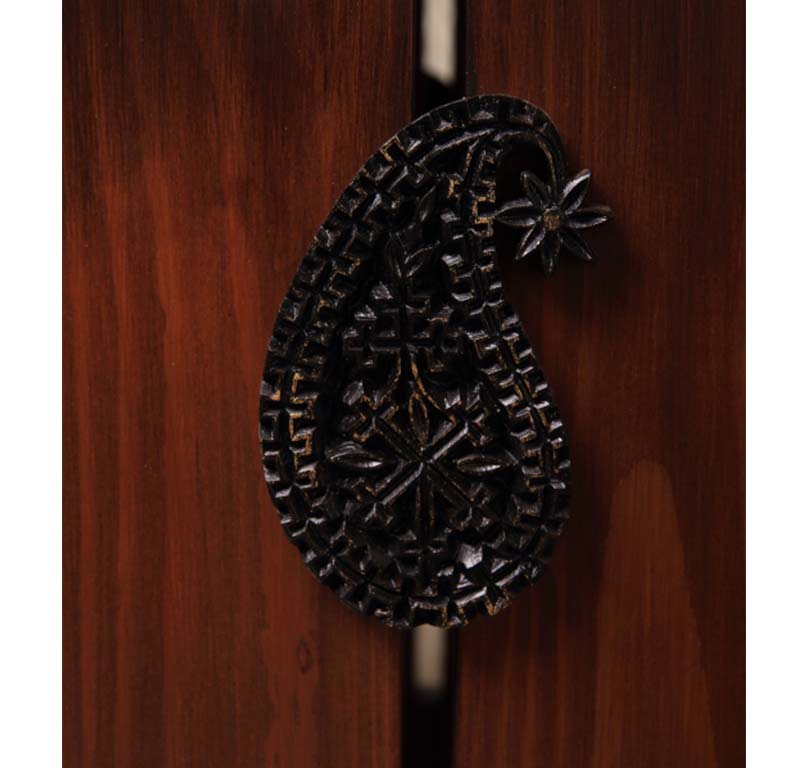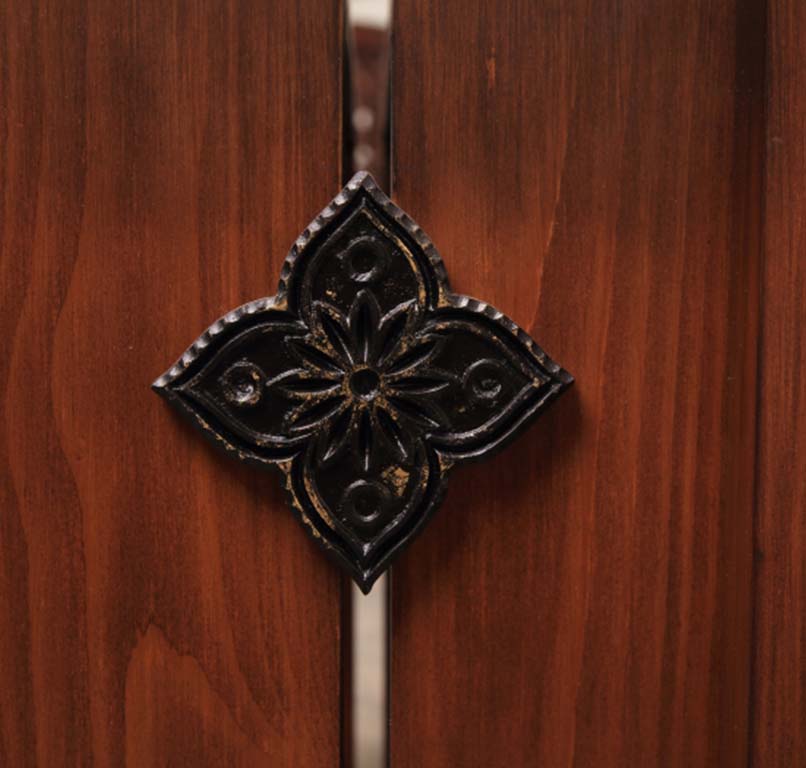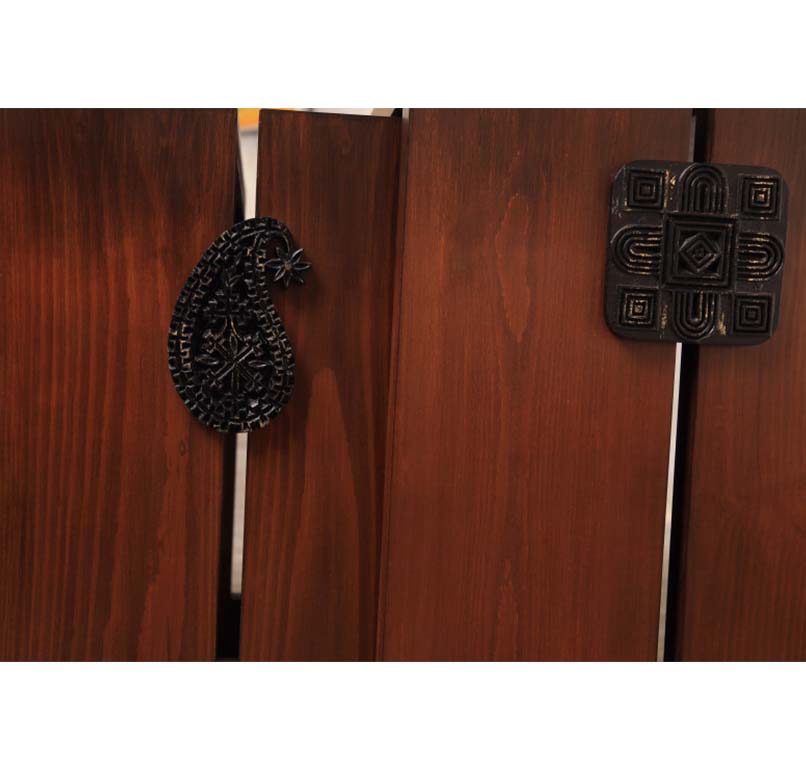 Chaap - Nest of 3 tables
Our tables are lightweight and easy to move around making them ideal for tea parties and entertaining guests Each table has a unique hand carved block inspired by traditional block print motifs. The different sized tables can be composed as you see fit for your space. 
Care
Clean with a soft damp cloth. Use Clear Furniture Polish occasionally to maintain the wood's natural finish.
A water-based coating makes the surface resistant to scratches,abrasions andchemical agents making this tray easy to maintain. Felt pads at the bottom keep all surfaces scratch free.
Material:
Kale Wood
Handcarved Sheesham Block
Felt pads
Size:
Length L: 25.5, M: 21.5, S: 17.5'' , Width L: 13.75, M: 13, S: 11.75'' , Height L: 20, M: 18.5, S: 16.75''
Price:
68,000 + 18% Sales Tax = PKR 80,240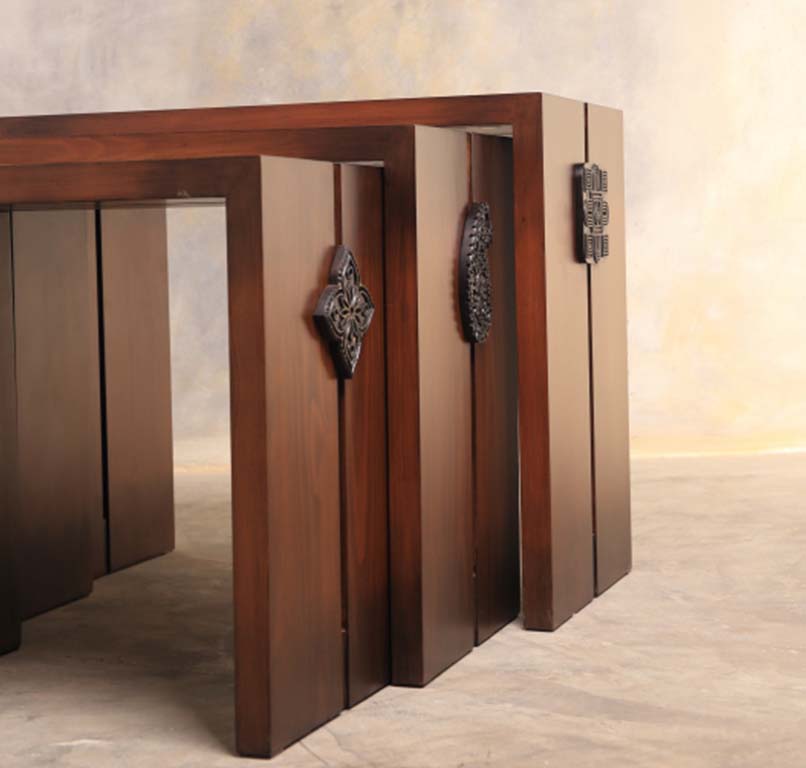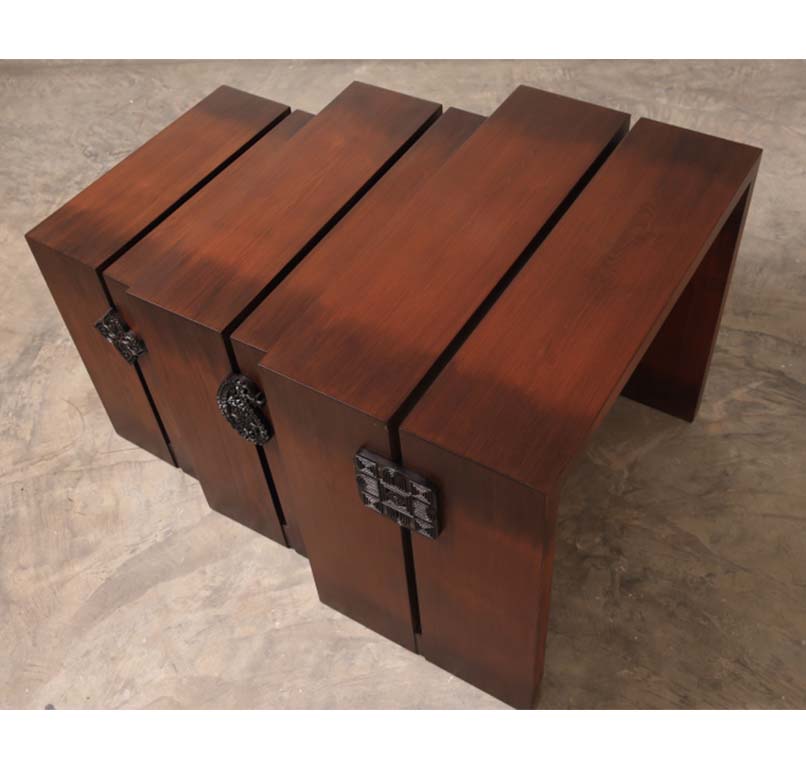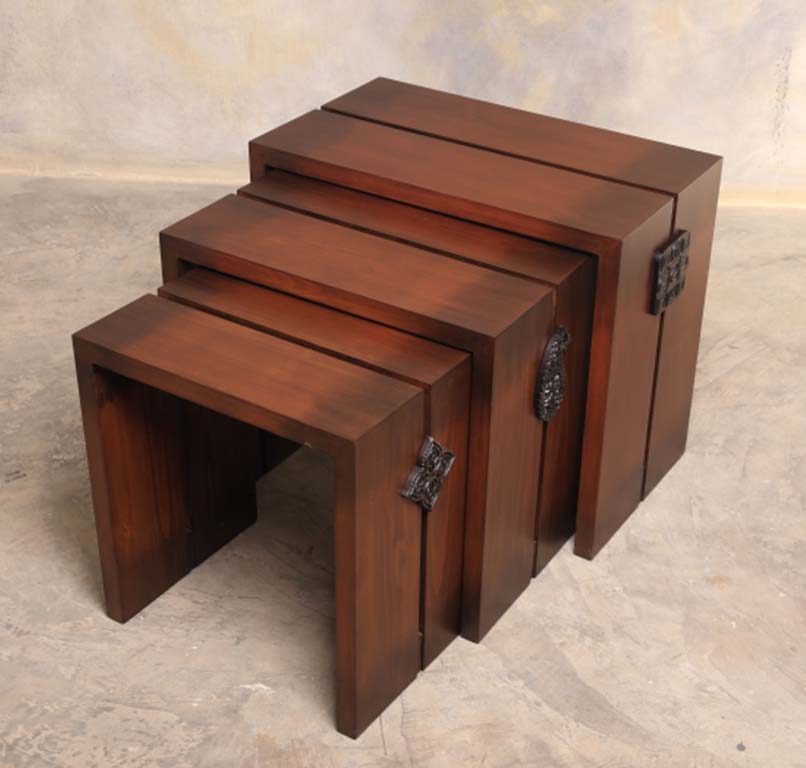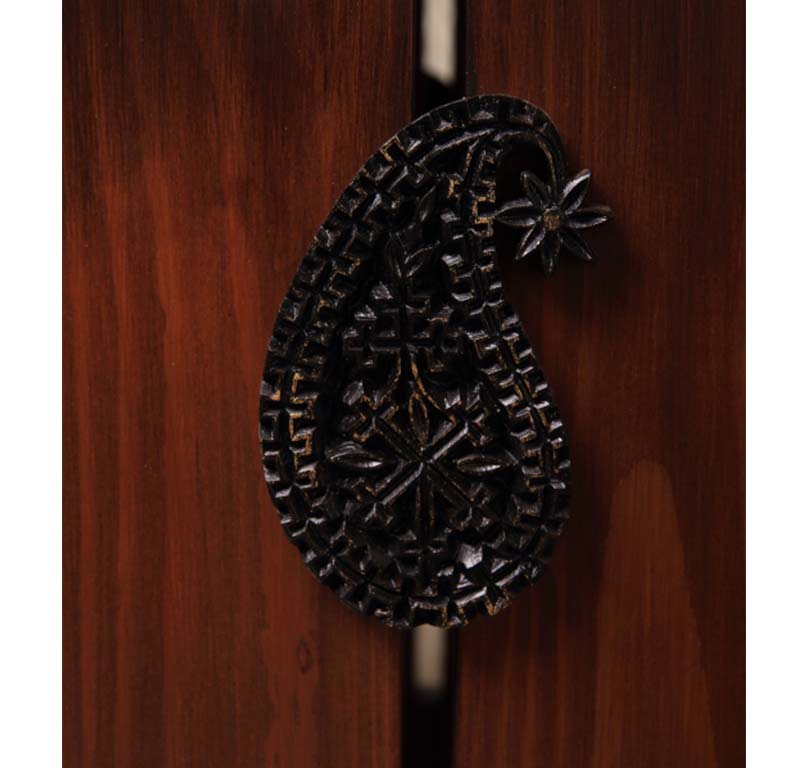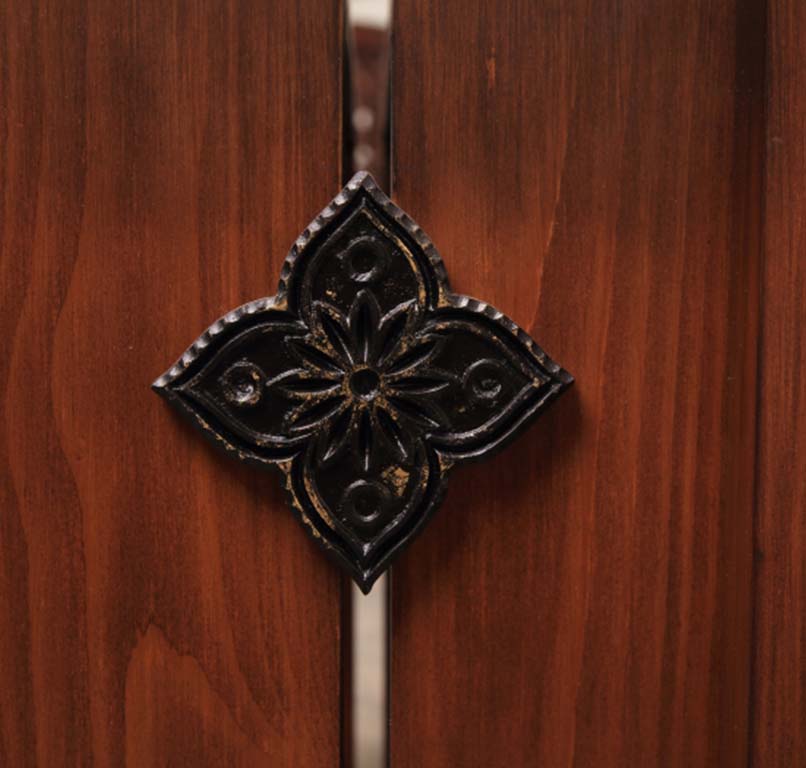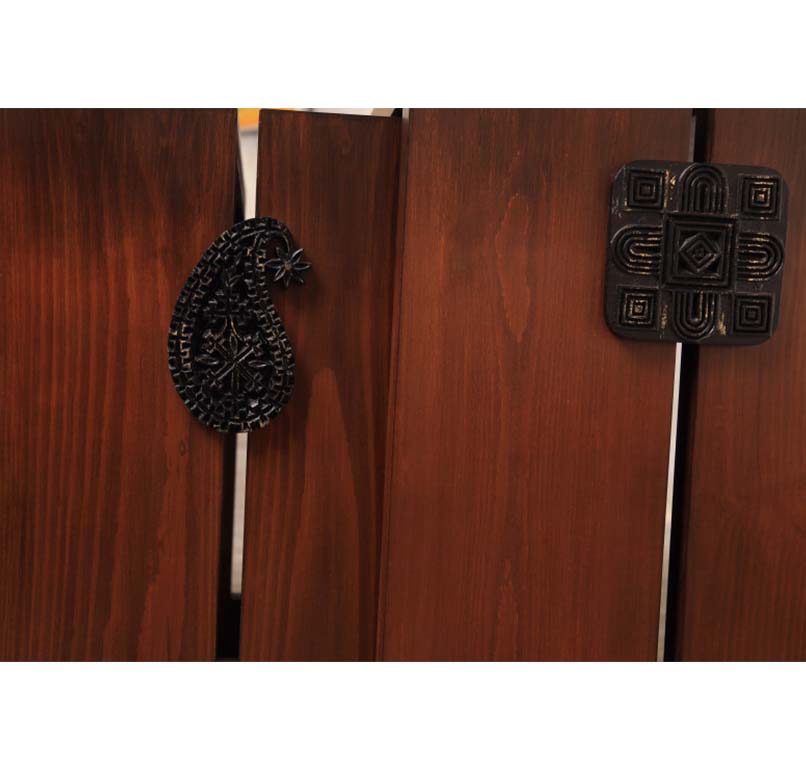 Price is subject to change
Price is subject to change