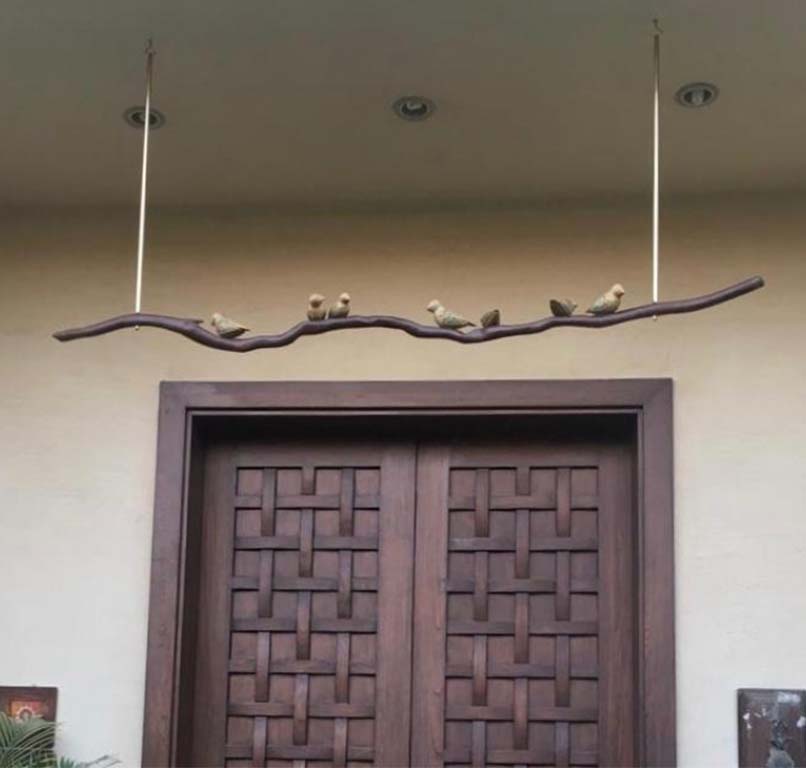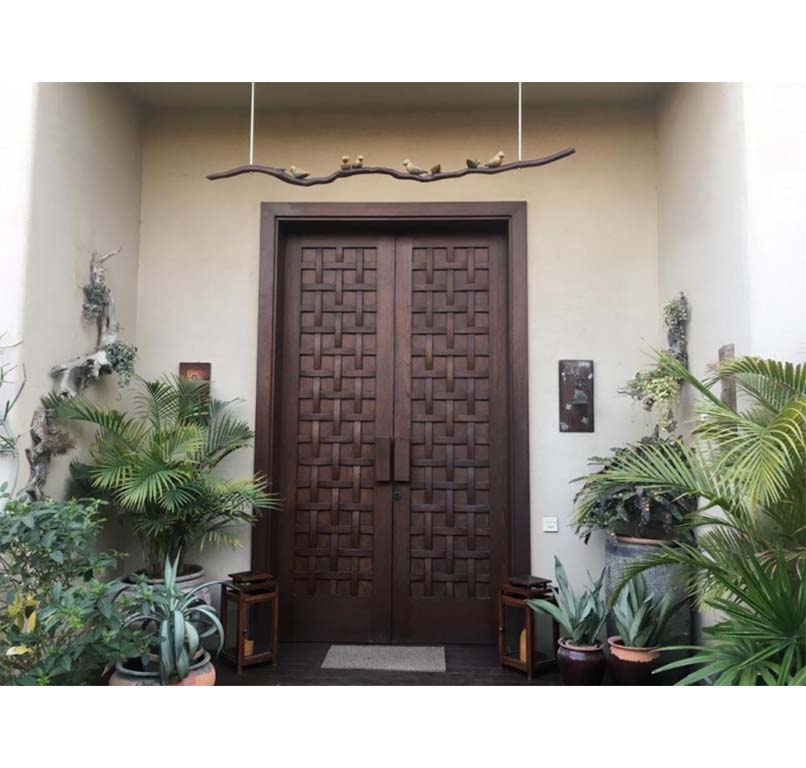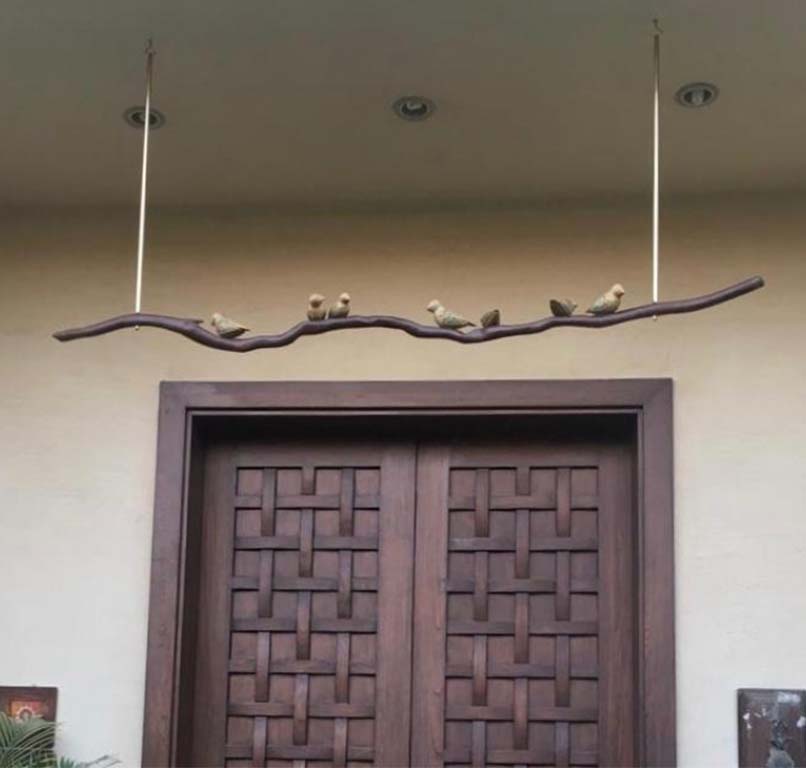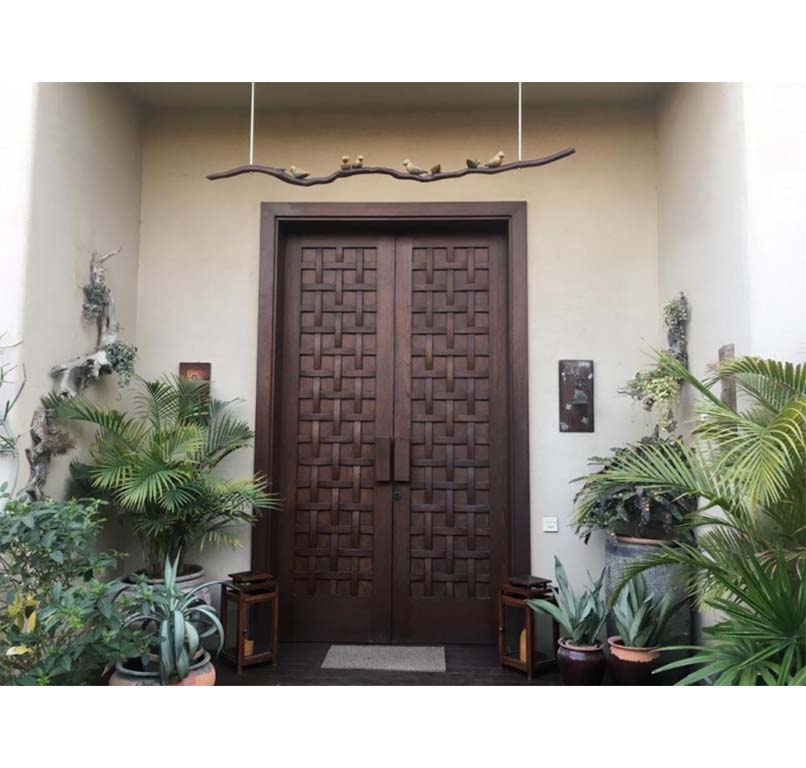 Shaakh pe Panchi - Ceiling Hung Sculptural Piece
Cast in Aluminium, our gorgeous branch is a beautiful sculptural ceiling hung piece supported by brass coated stainless steel rods. Hand-carved birds perch on the branch exuding joy and warmth to an entryway.
Care:
Clean with a soft damp cloth. A water-based coating makes the wooden surface of the birds weather resistant.
Material:
Carved Sheesham
Brass-coated Stainless Steel
Aluminium die-cast
Size:
Length 74.5'' , Width varies'' , Height varies''
Price:
50,000 + 18% Sales Tax = PKR 59,000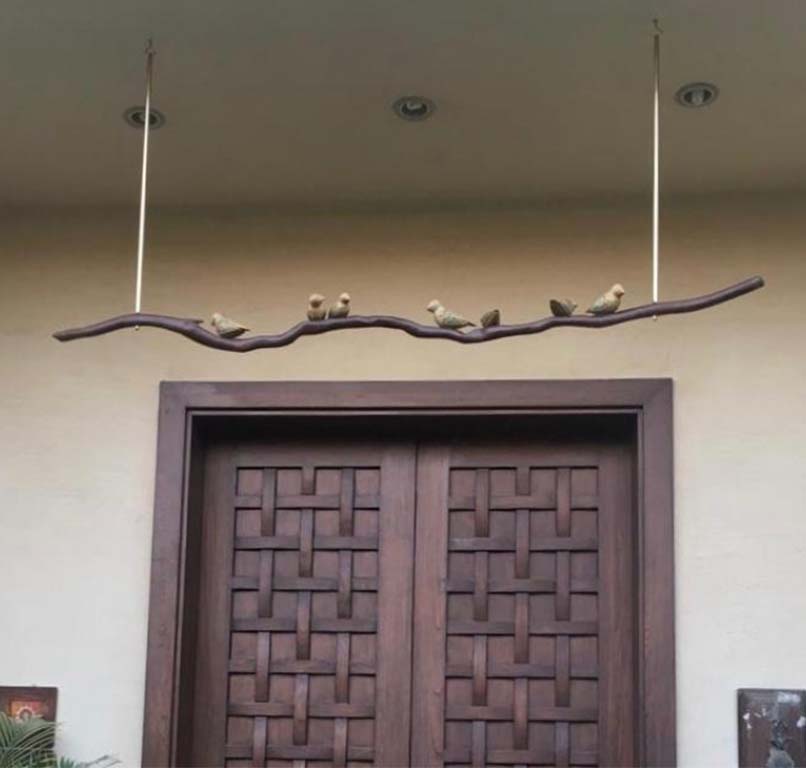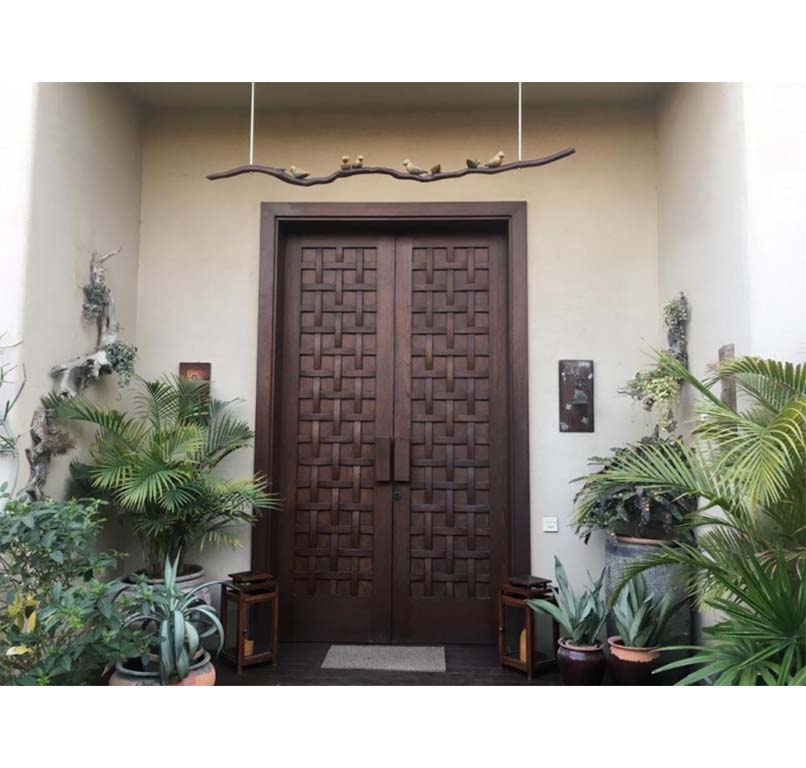 Price is subject to change
Price is subject to change