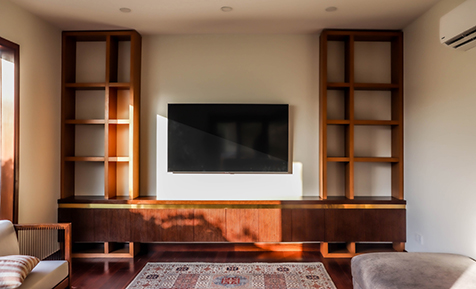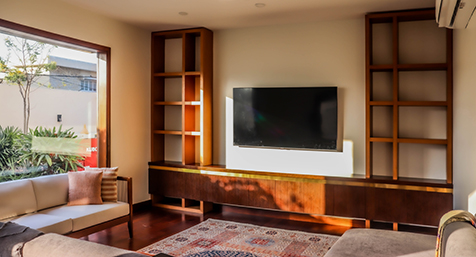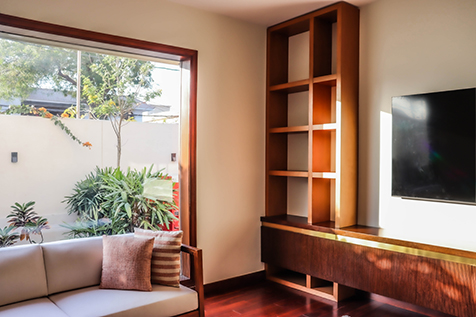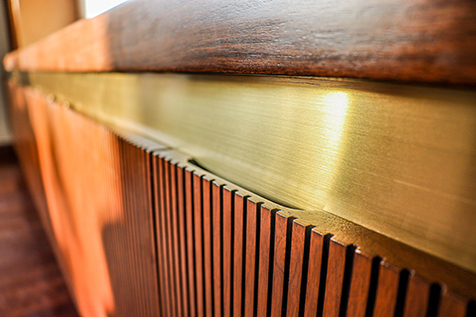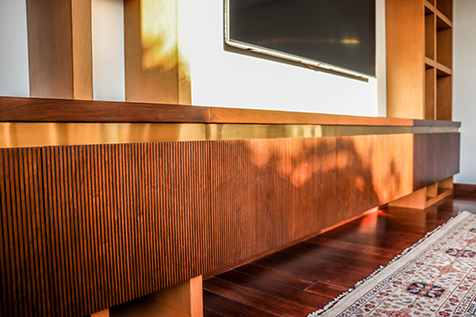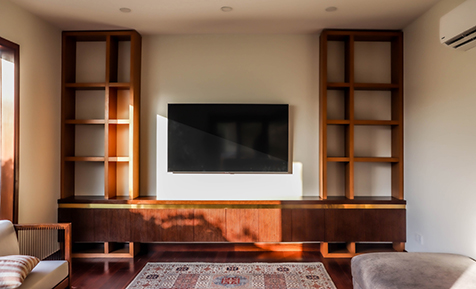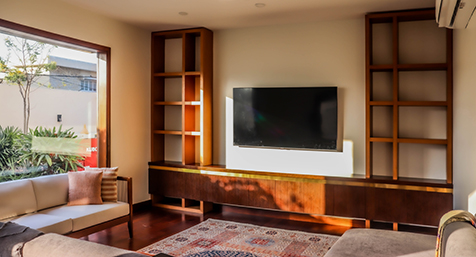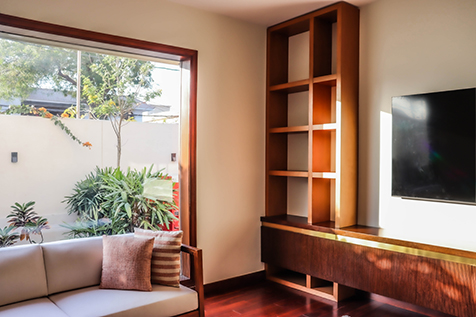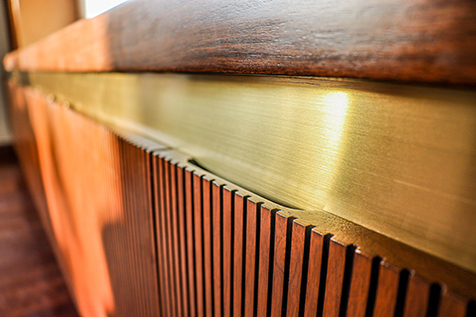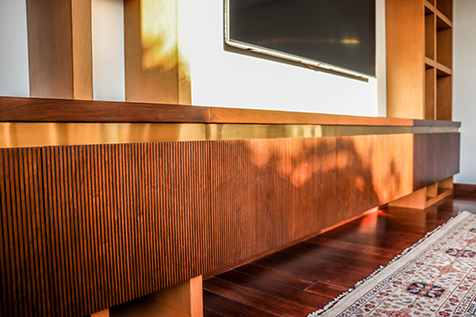 Beech and Walnut - Media unit
Media walls with a strong personality have become a must to complete the ambiance of living rooms. This custom designed simple yet effective unit is composed by juxtaposing a long suspended Walnut storage cabinet between 2 vertical floor to ceiling shelving units in Beech.
The concealed handles add to the sleekness of the piece.
Material:
Kale Wood
Sheesham Wood
walnut veneer
Brass coated Stainless steel sheet
Size:
Length Shelf: 39 , Cabinet: 172'' , Width Shelf:12 , Cabinet: 15'' , Height Shelf: 110, Cabinet: 20''
Price:
450,000 + 18% Sales Tax = PKR 531,000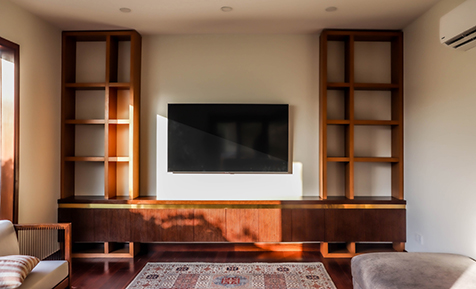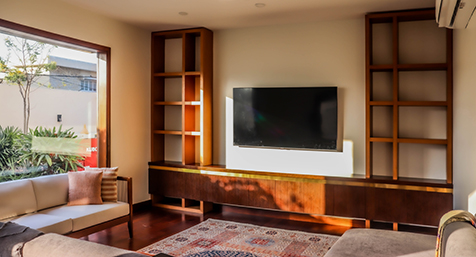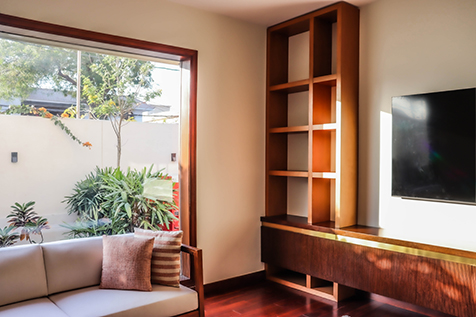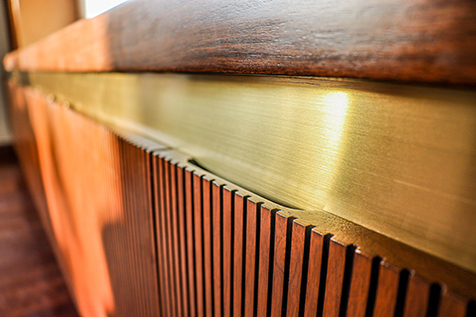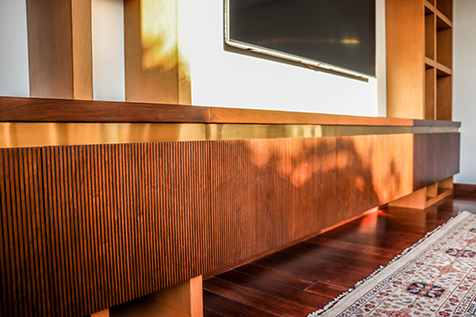 Price is subject to change
Price is subject to change