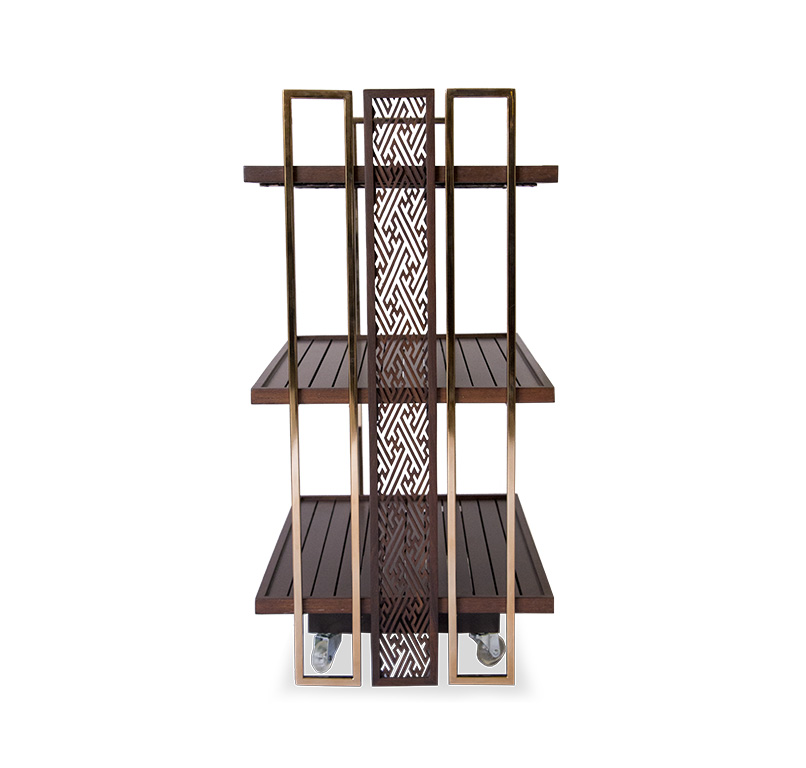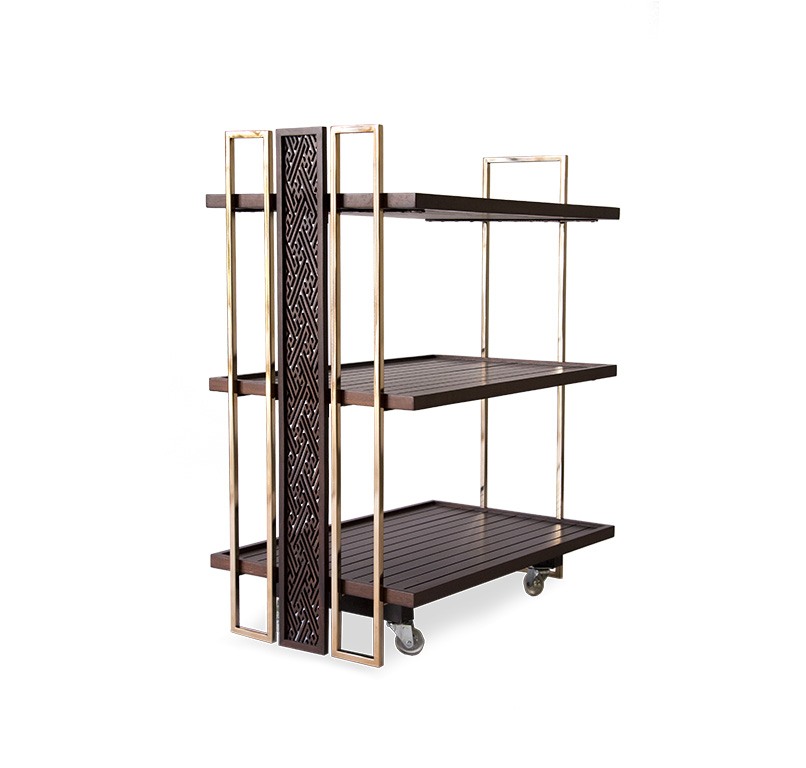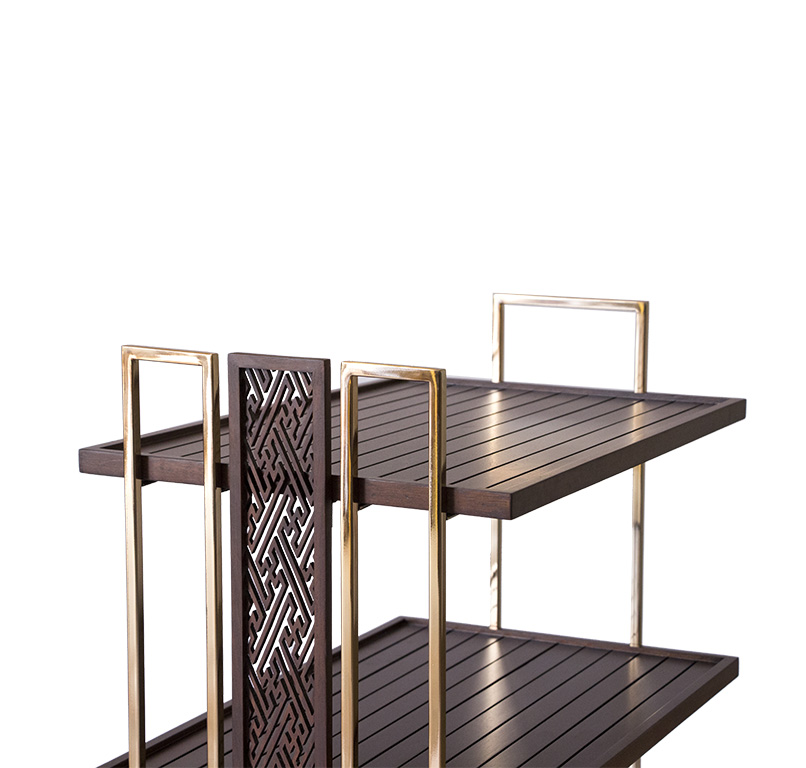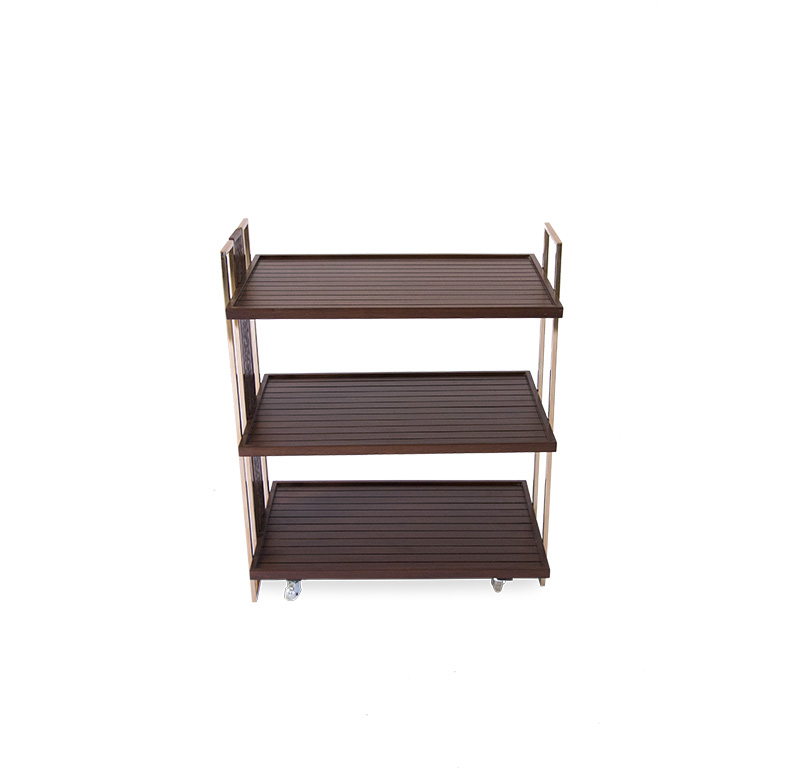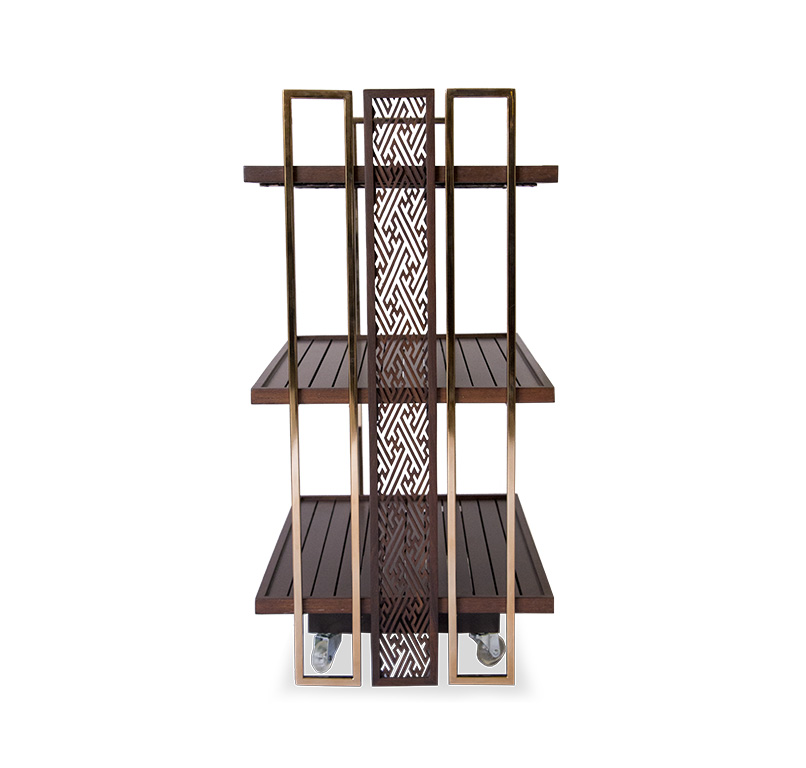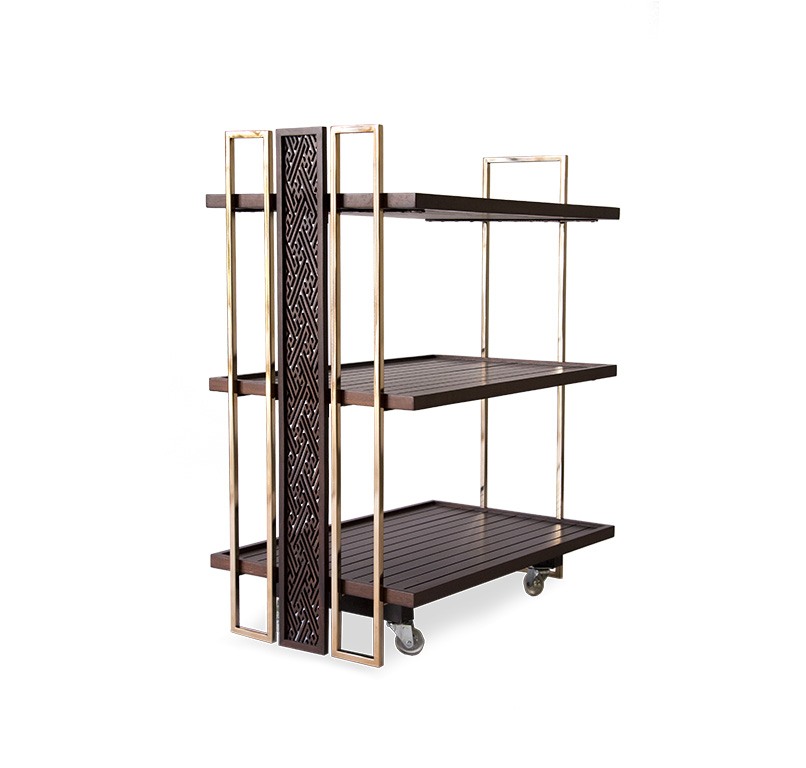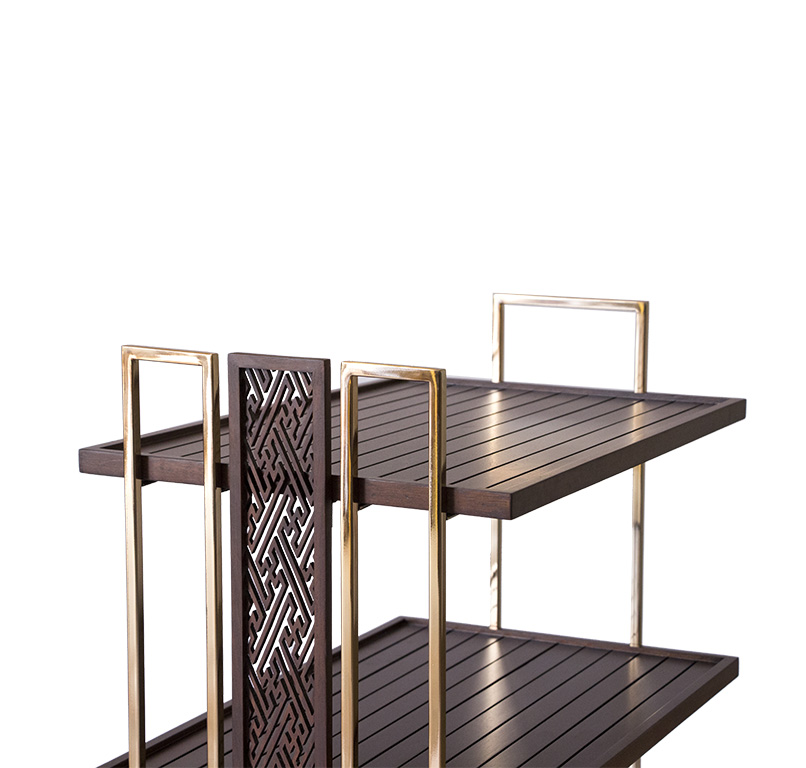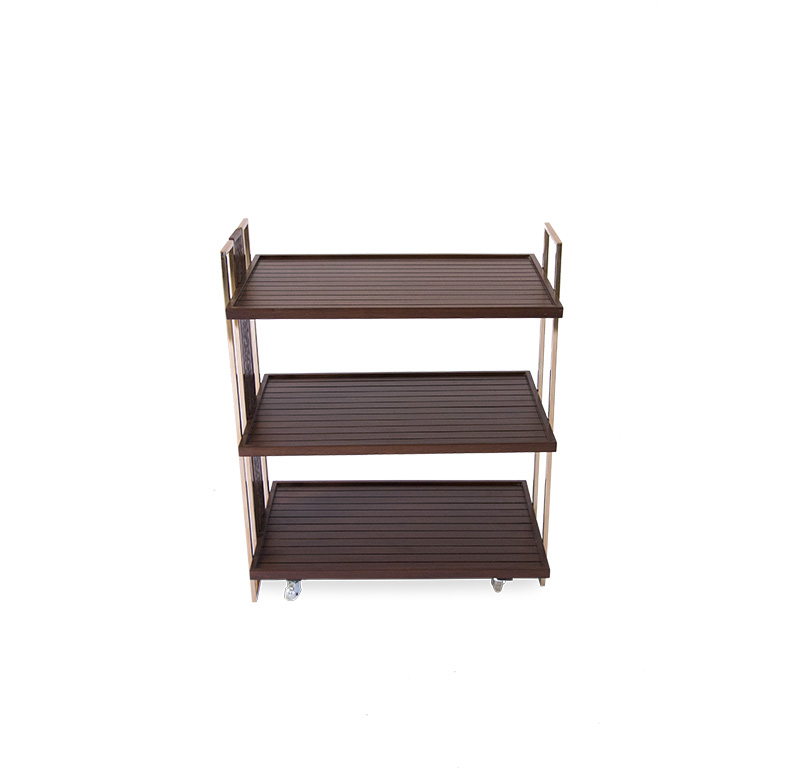 Aztec 3 Tiered trolley
A gorgeous hand-made filigree pattern in Sheesham wood framed in a copper plated frame is the focal point of our 3 tiered Aztec trolley.
This Trolley can be dismantled and then put back together by screwing the components. All you need is really just a screwdriver! Ideal for taking on as checked in baggage for our customers abroad who don't want to deal with the hassle of shipping.
Care
Clean with a soft damp cloth. Use Clear Furniture Polish occasionally to maintain the wood's natural finish. 
A water-basedcoatingmakesthe surface resistant to scratches, abrasions and chemical agents making this tray easy to maintain. Felt pads at the bottom keep all surfaces scratch free.
Material:
Sheesham Wood
Brass Filigree
Filigree in Sheesham wood
Copper Plated Stainless Steel
Wheels X 4
Size:
Length 29'' , Width 18'' , Height 35''
Price:
65,000 + 18% Sales Tax = PKR 76,700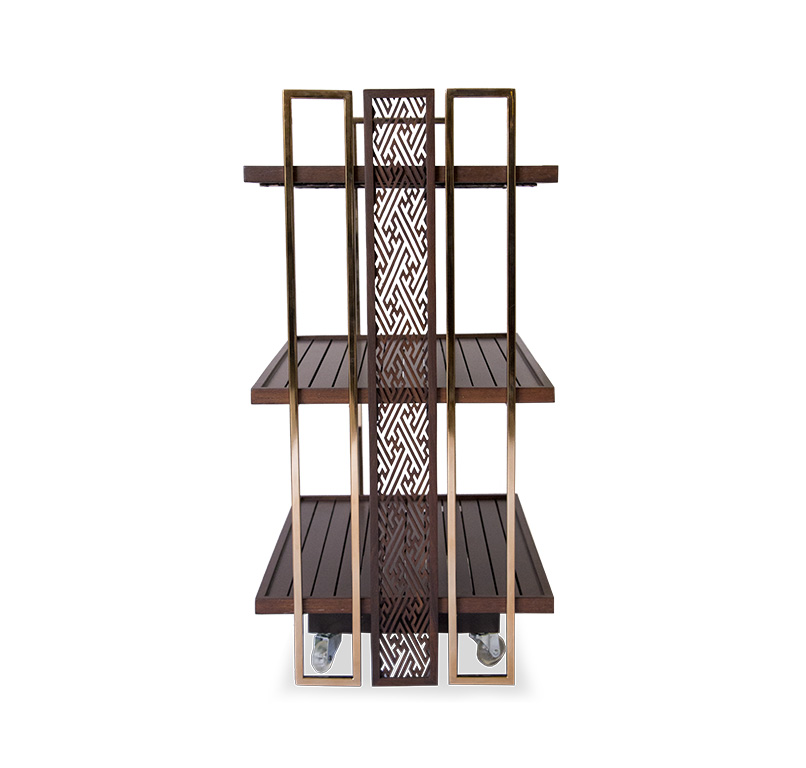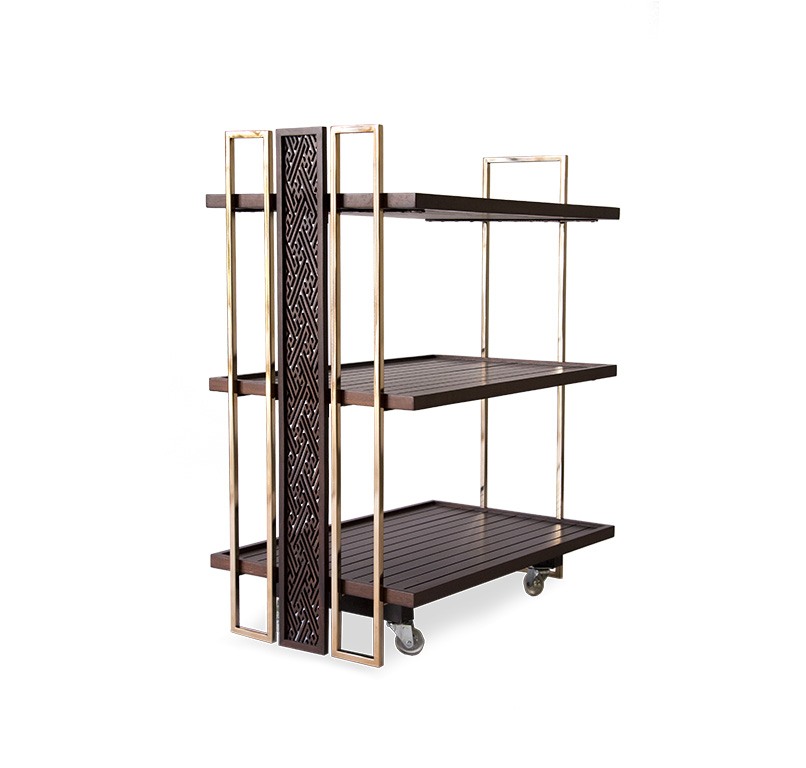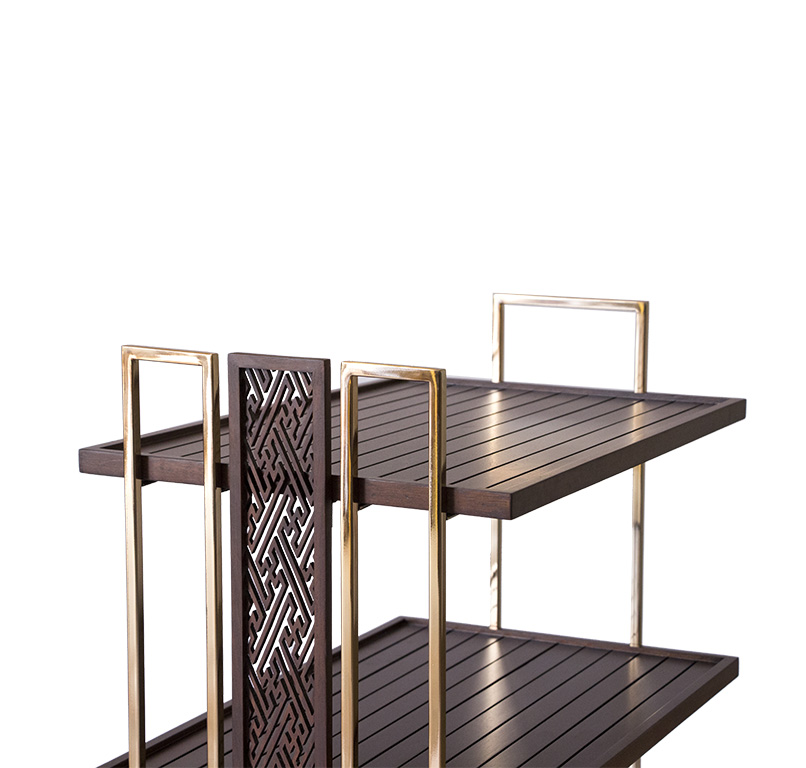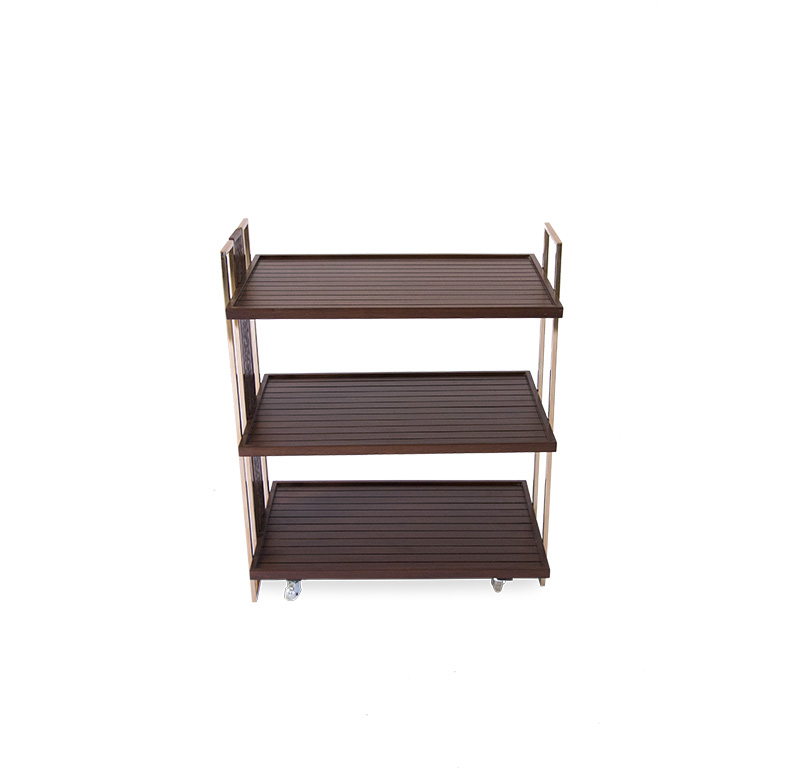 Price is subject to change
Price is subject to change