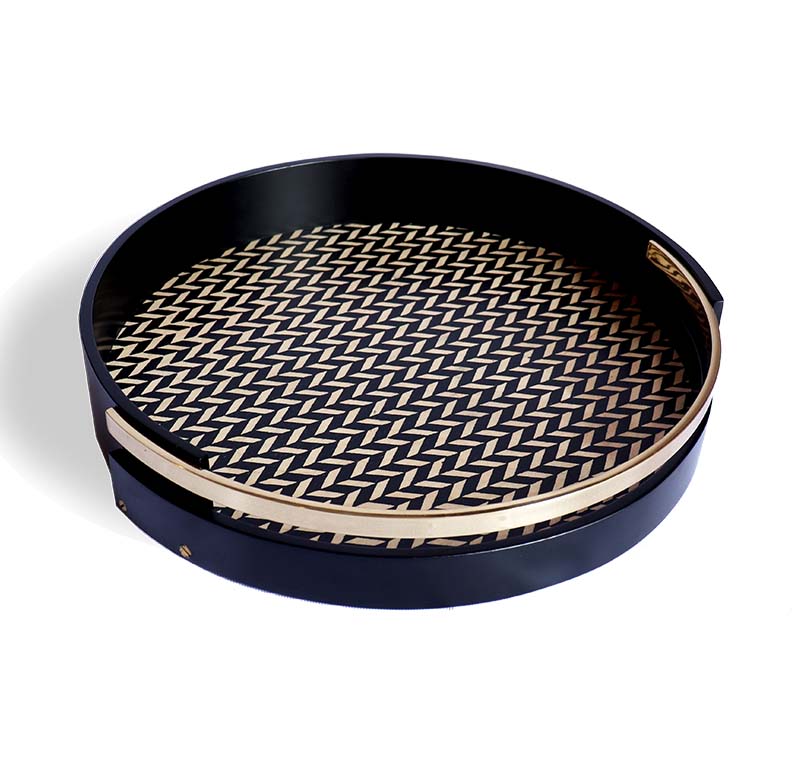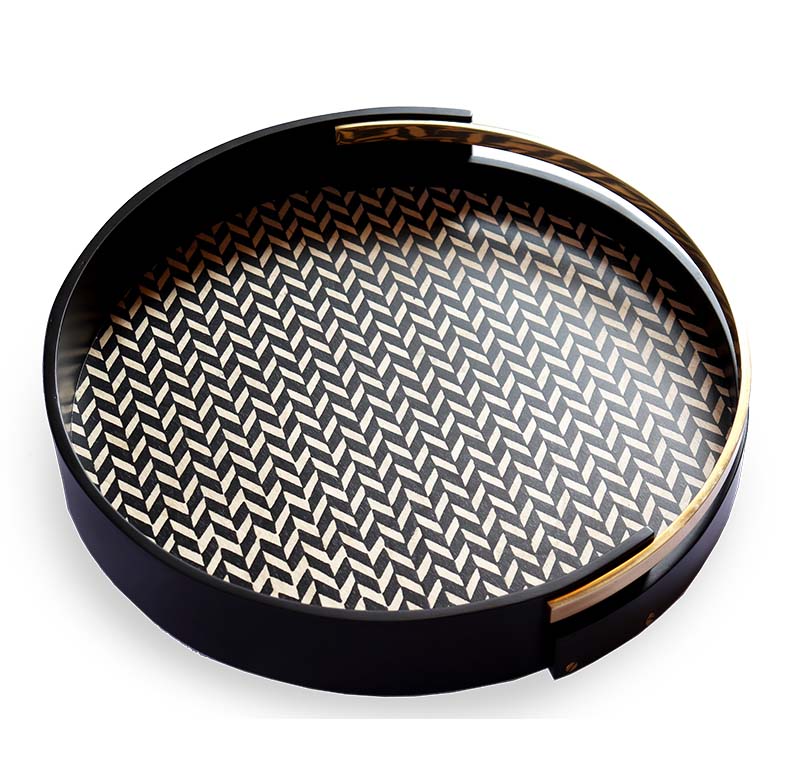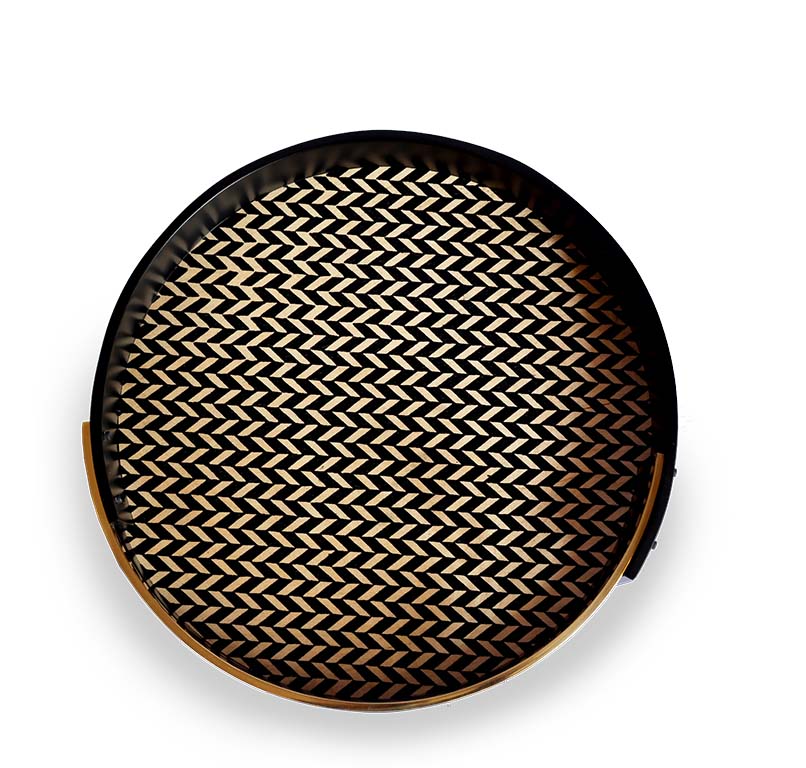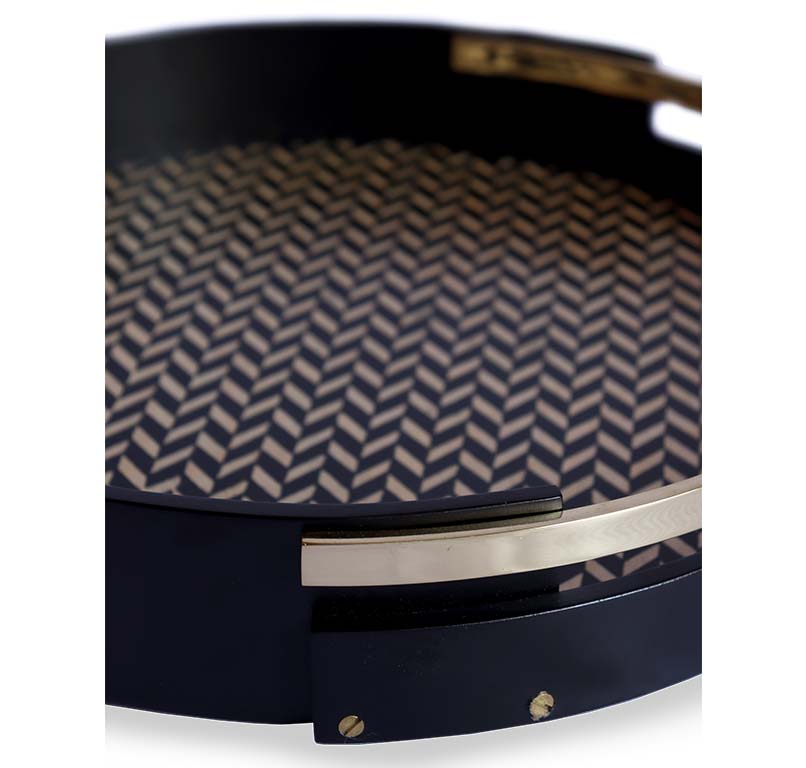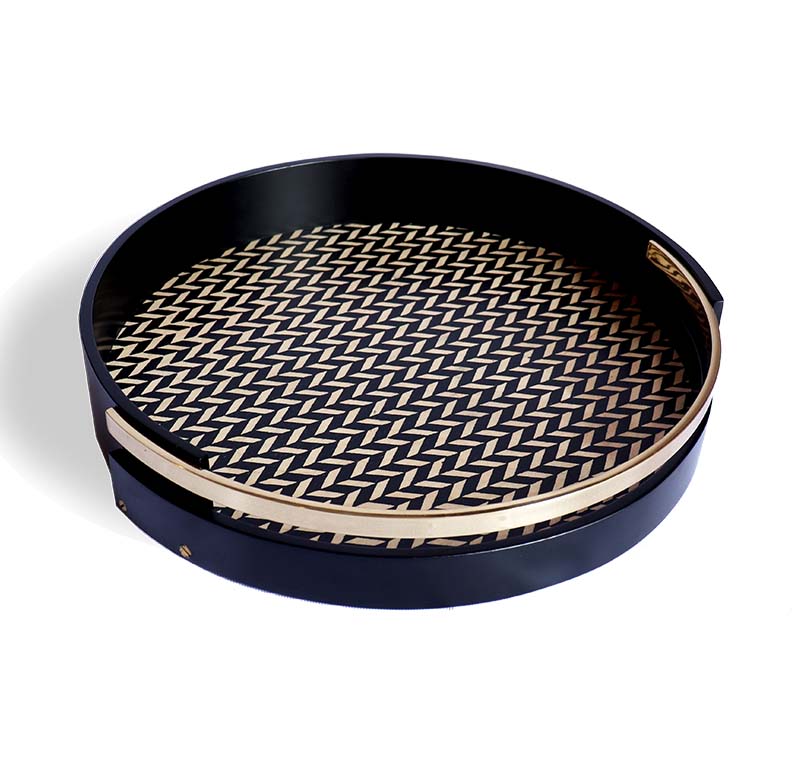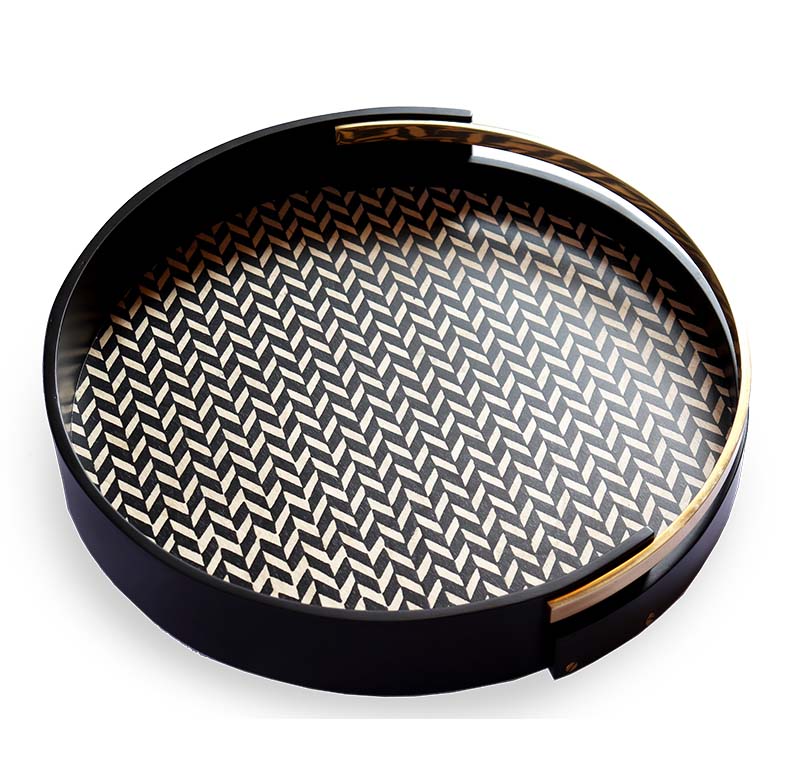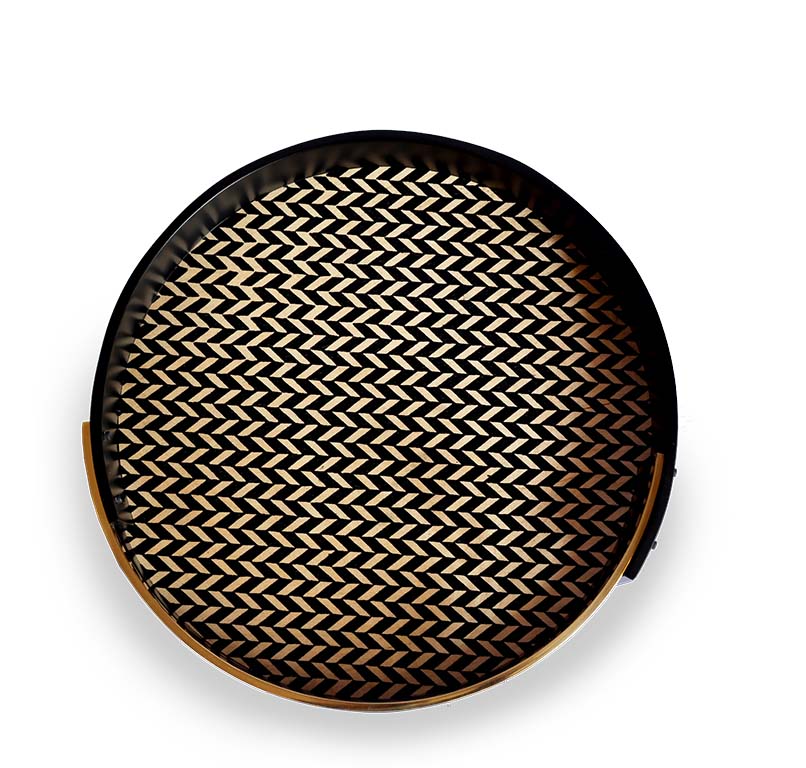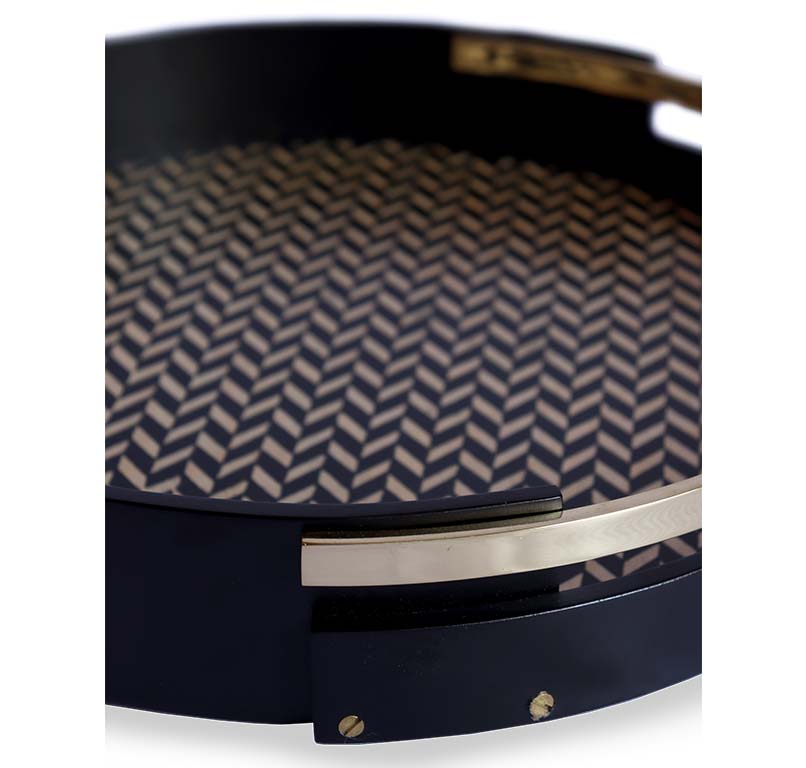 Retro Vibes - tray
"Form follows function."
The bent Brass bar fits snugly on the matte black wooden frame to form the structure and additionally act as a handle. The screen printed base enhances the art-deco vibe of this retro tray.
Care
Clean with a soft damp cloth. Use Clear Furniture Polish occasionally to maintain the wood's natural finish.
Material:
Marine Board
Lacquered Brass
Ply wood
Size:
Length 14"'' , Width 14"'' , Height 2.5"''
Price:
7,700 + 18% Sales Tax = PKR 9,086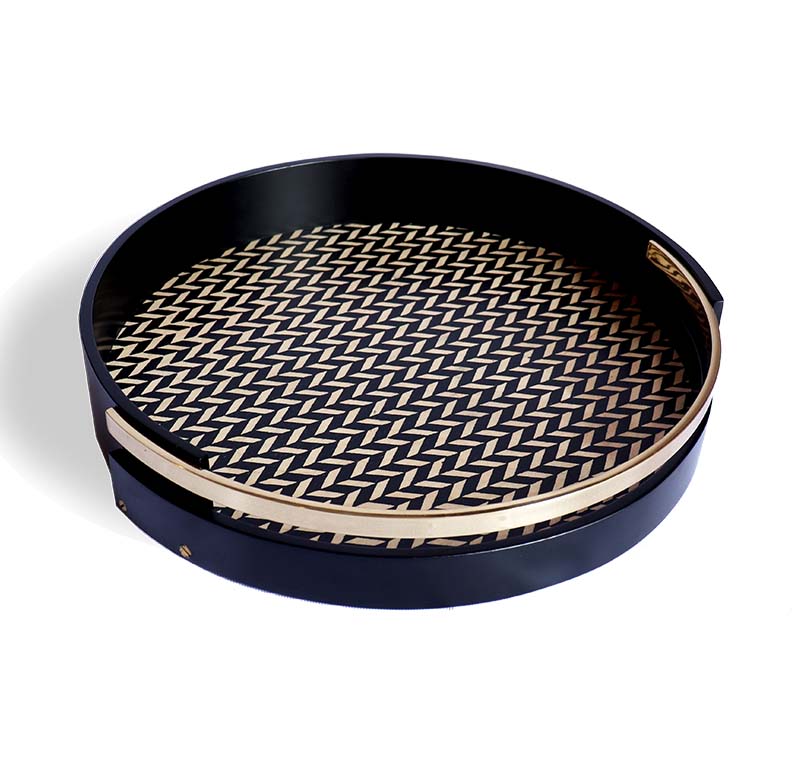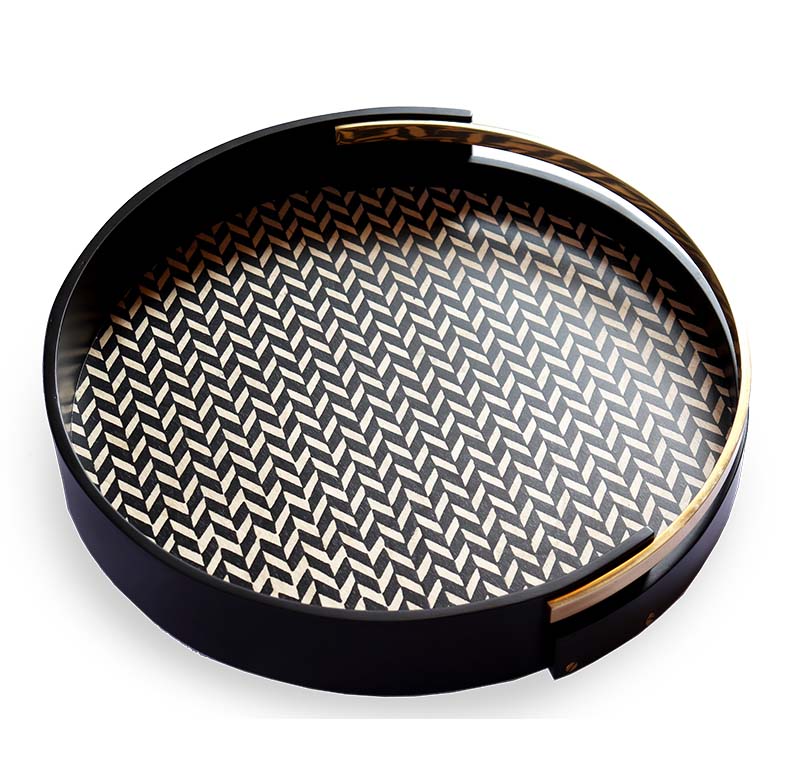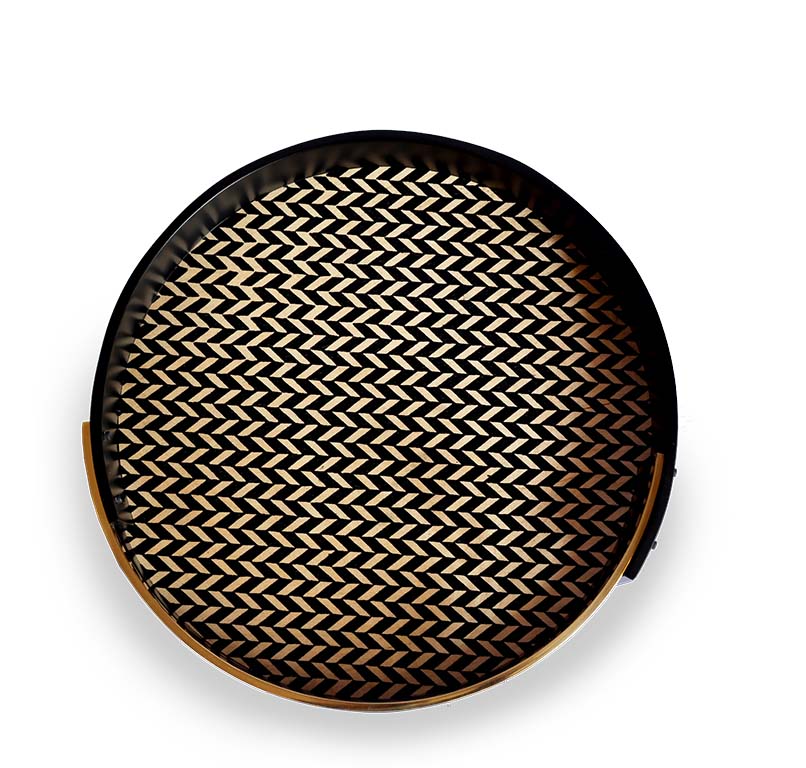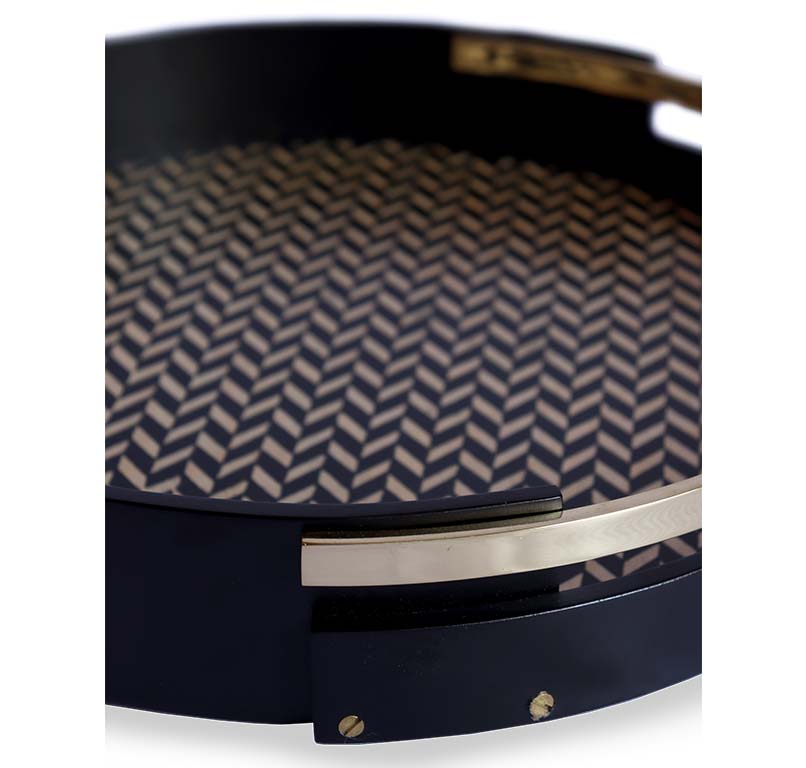 Price is subject to change
Price is subject to change