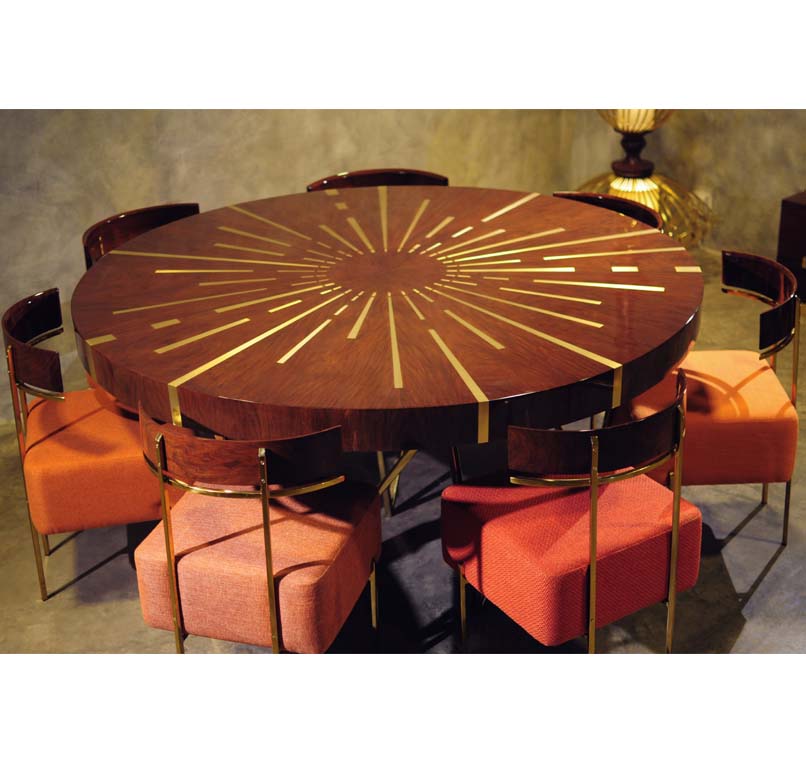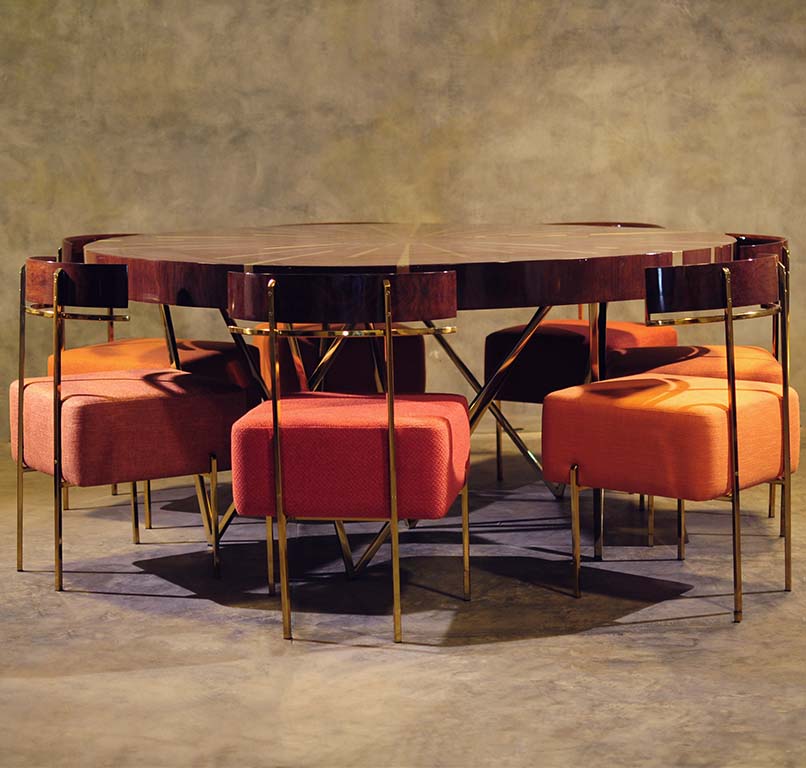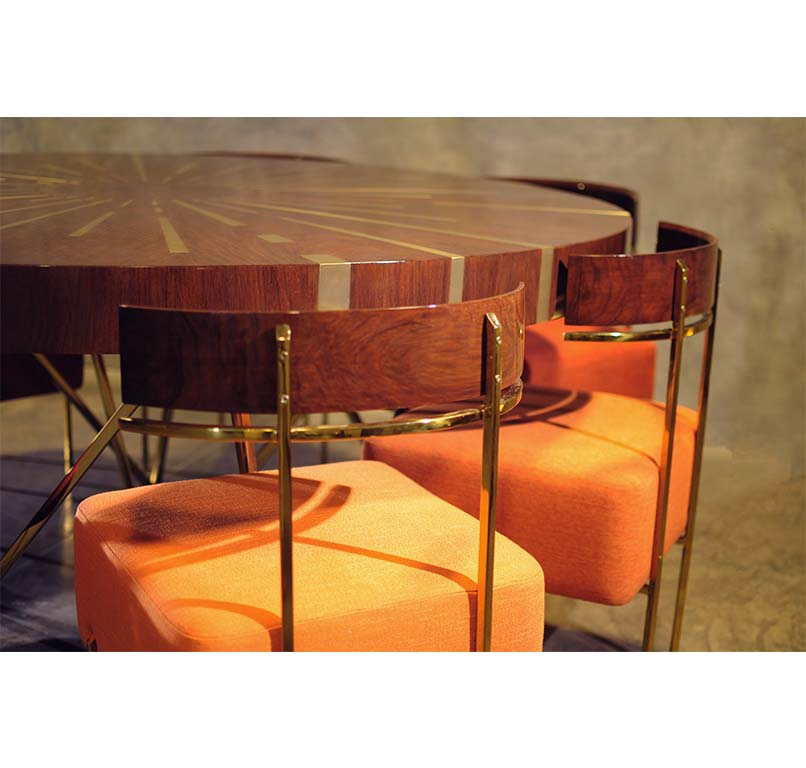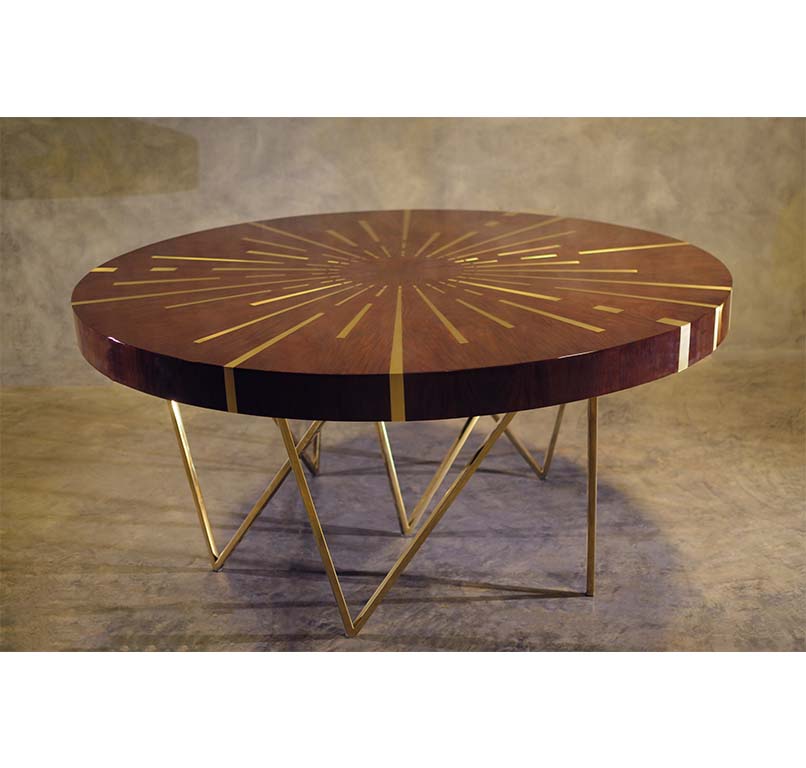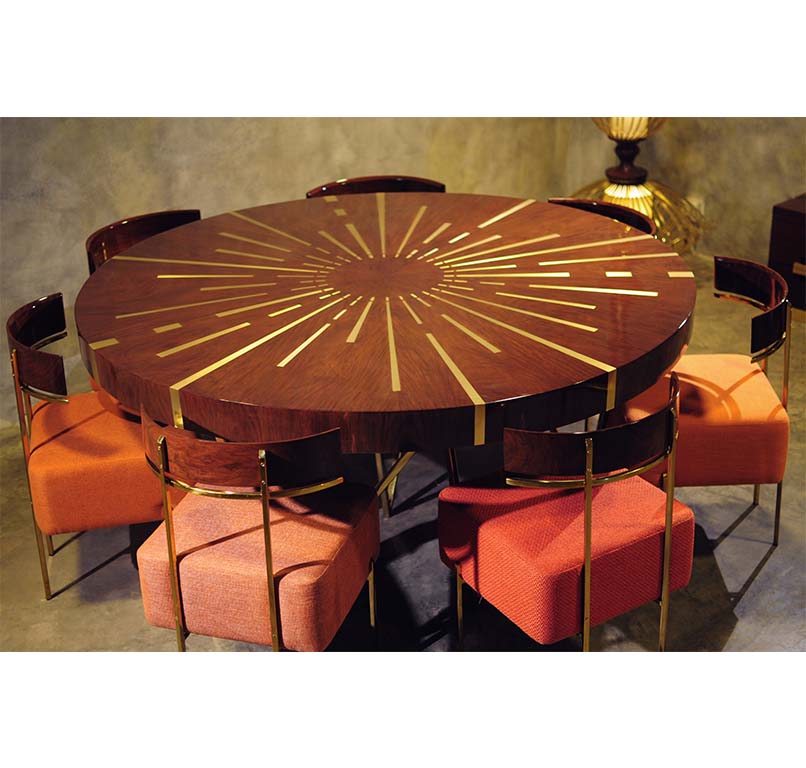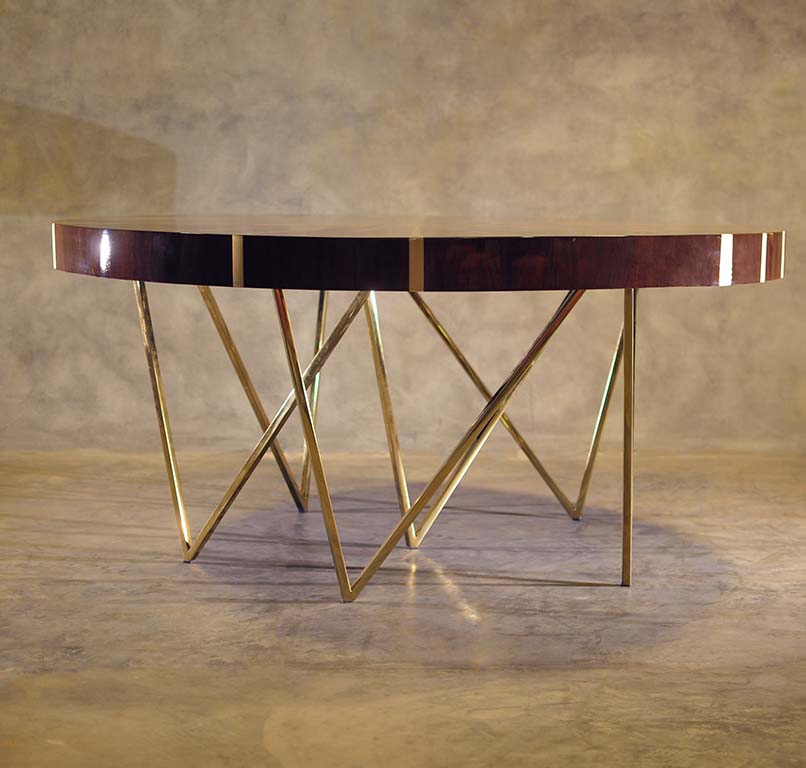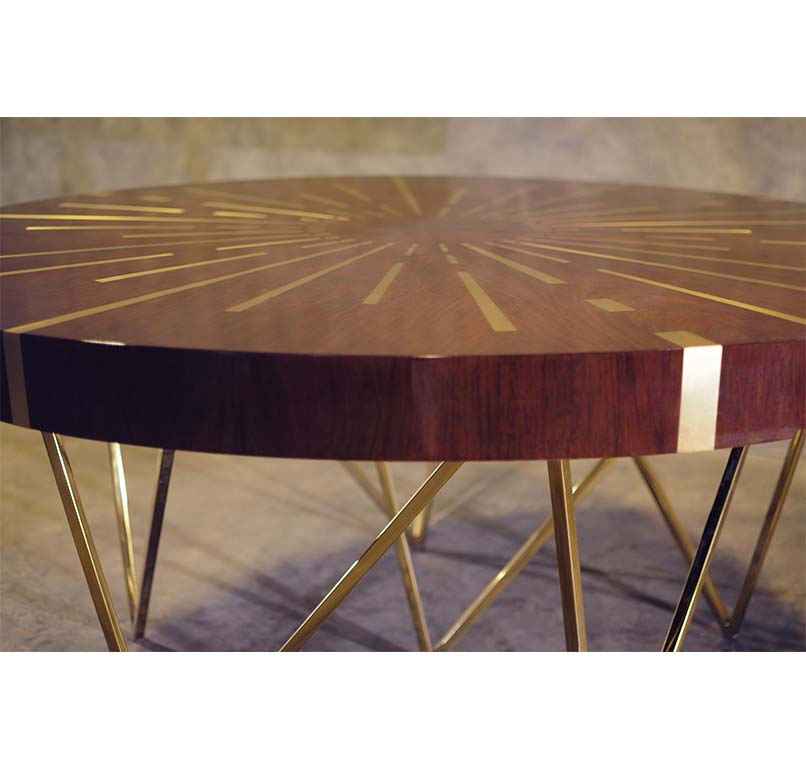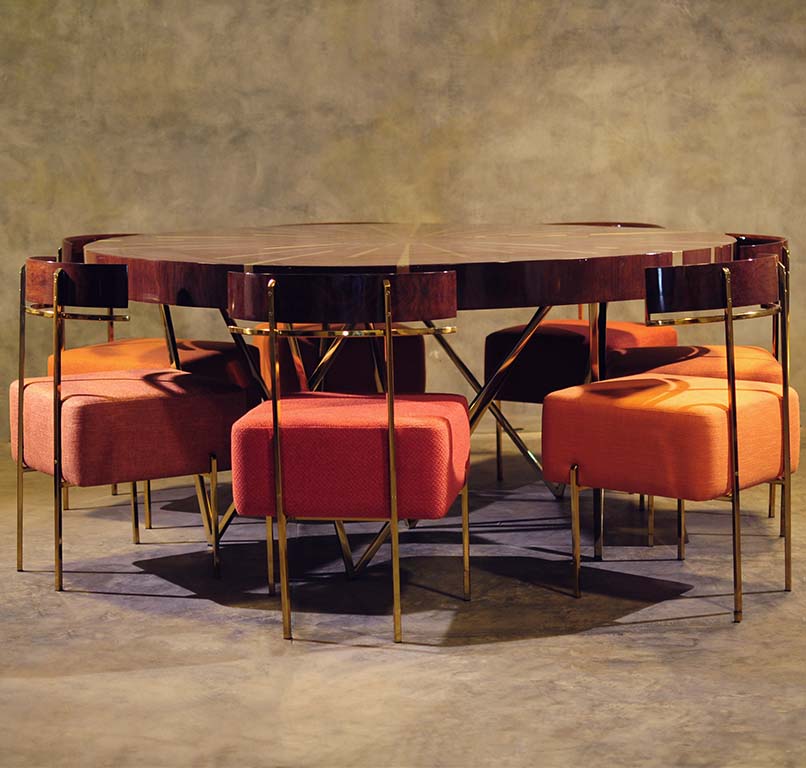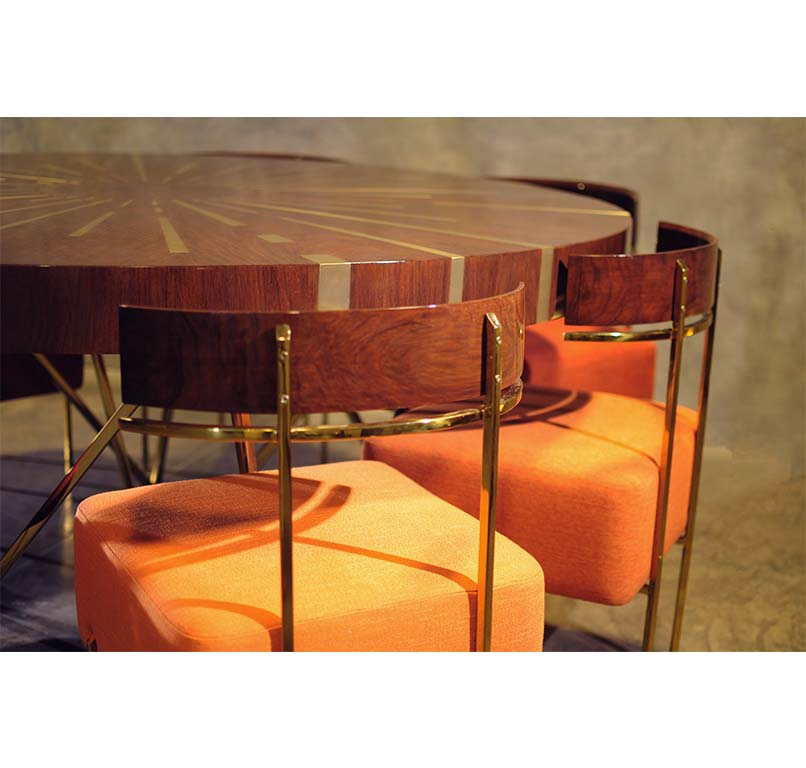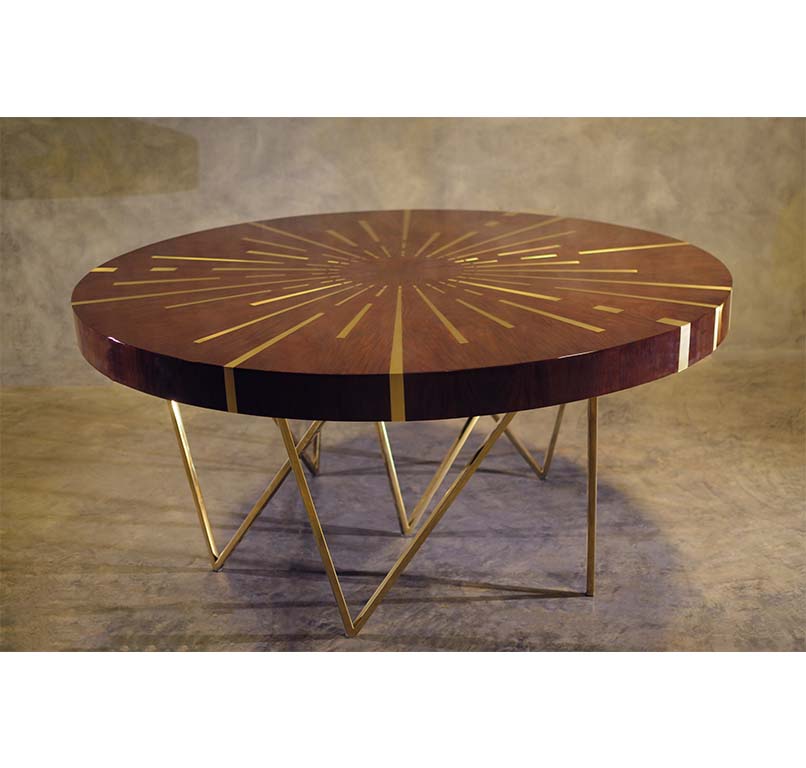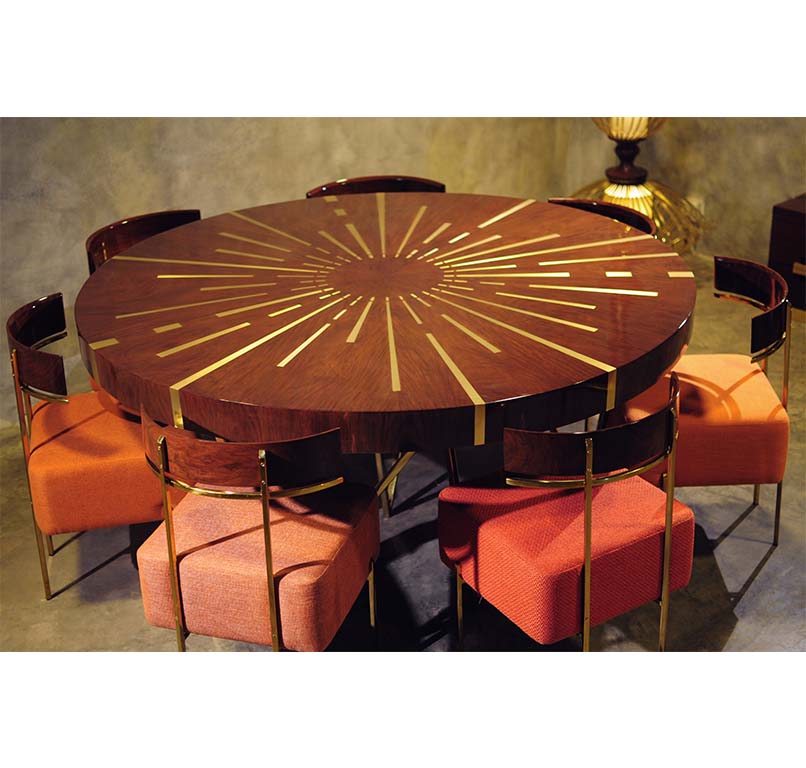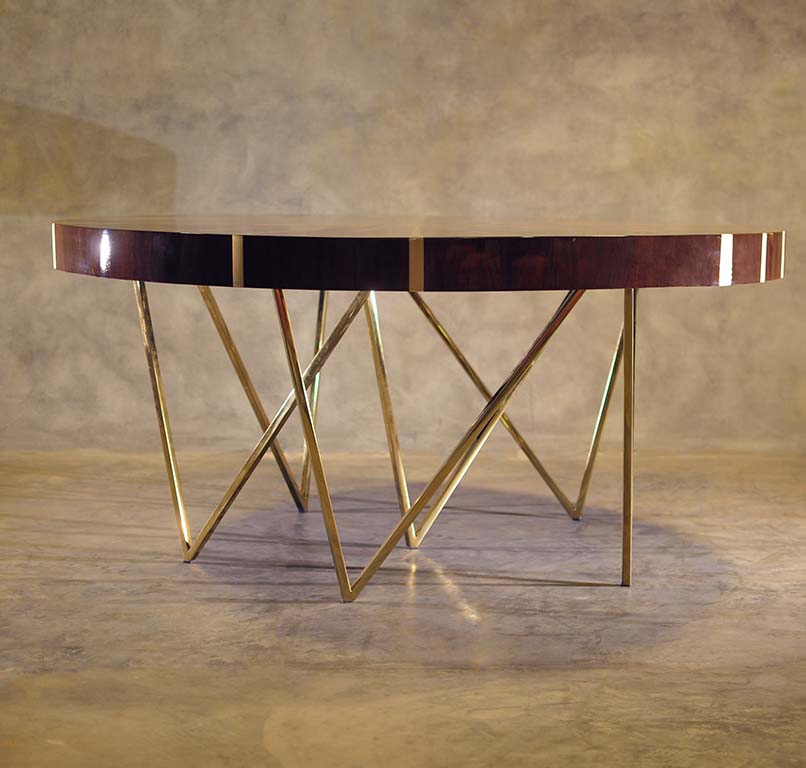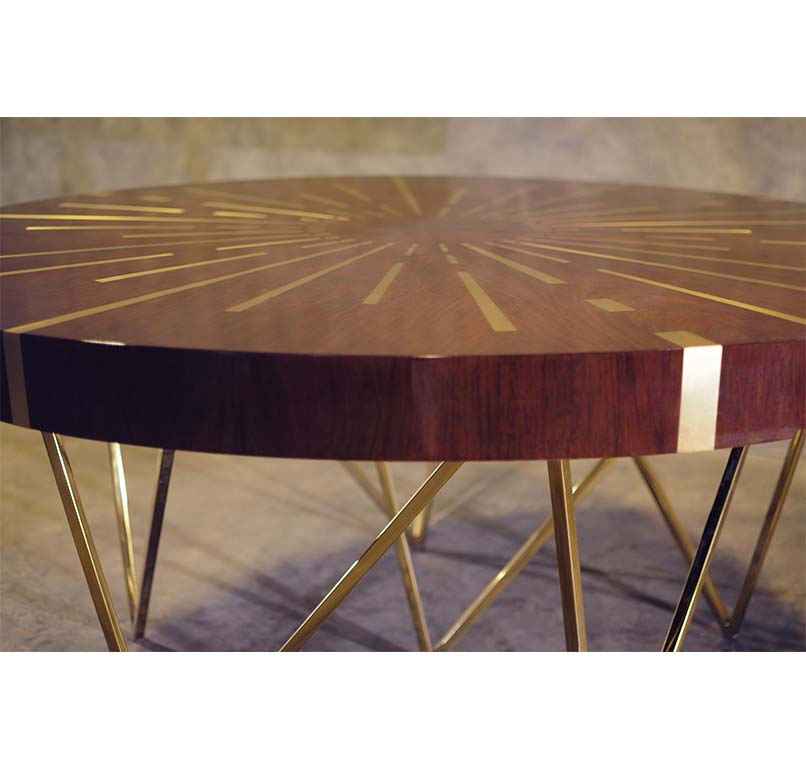 Star Burst Dining Table for 6 to 8
The brass inlay lines converge to the centre of this round dining table taking inspiration from the fascinating process of a star bursting. Finished in our signature high gloss polish this is a perfect table to gather on and enjoy a meal along with stimulating conversation. 
The chairs are 24500 + tax each.
Care:
Clean with a soft damp cloth. Use Clear Furniture Polish occasionally to maintain the wood's natural finish.
Felt pads at the bottom keep all surfaces scratch free.
Material:
Sheesham Wood
Brass inlay
Brass-coated Stainless Steel
Size:
Length 66'' , Width 66'' , Height 30''
Price:
275,000 + 18% Sales Tax = PKR 324,500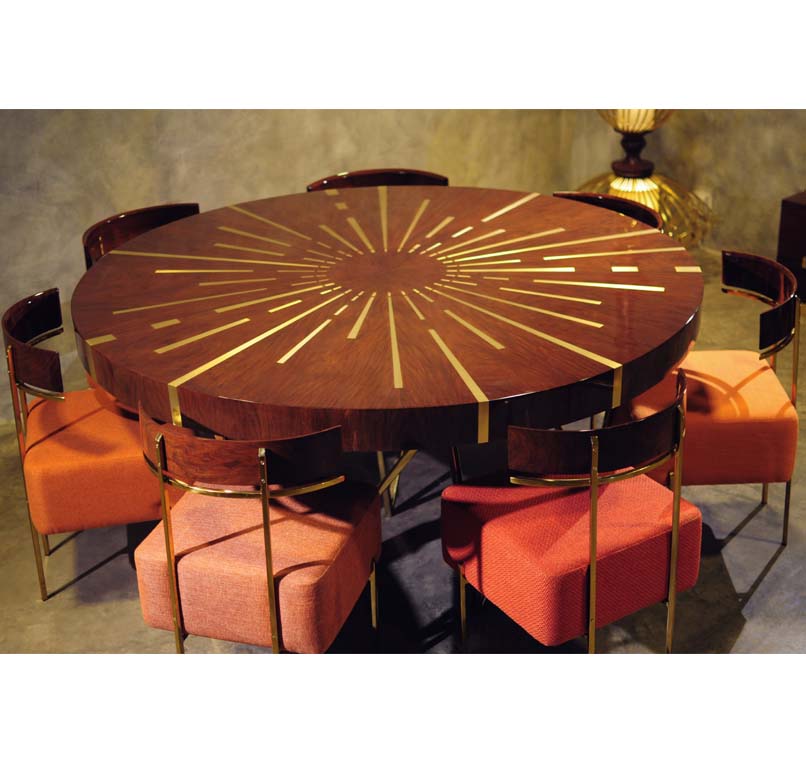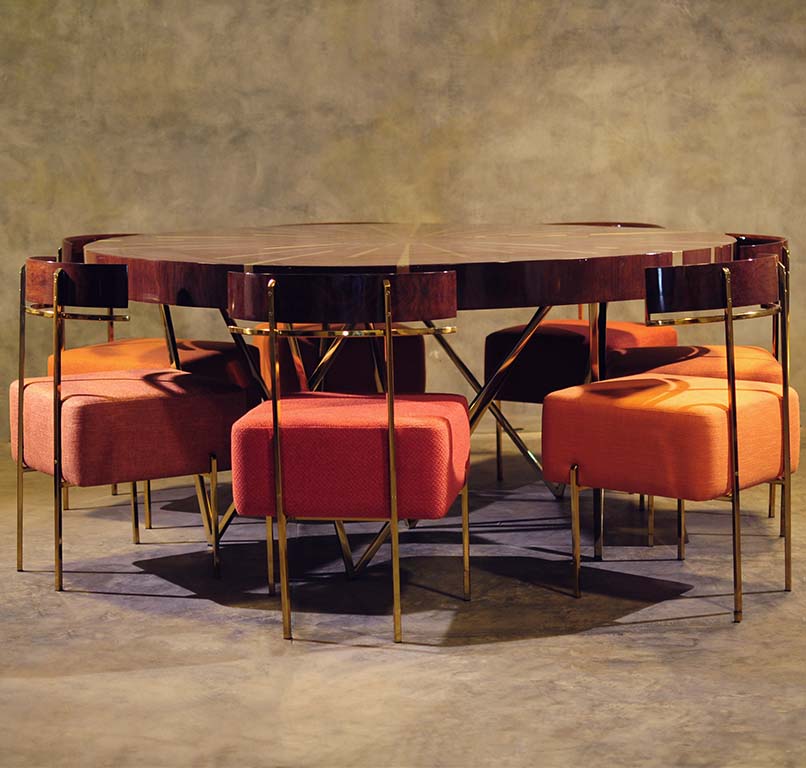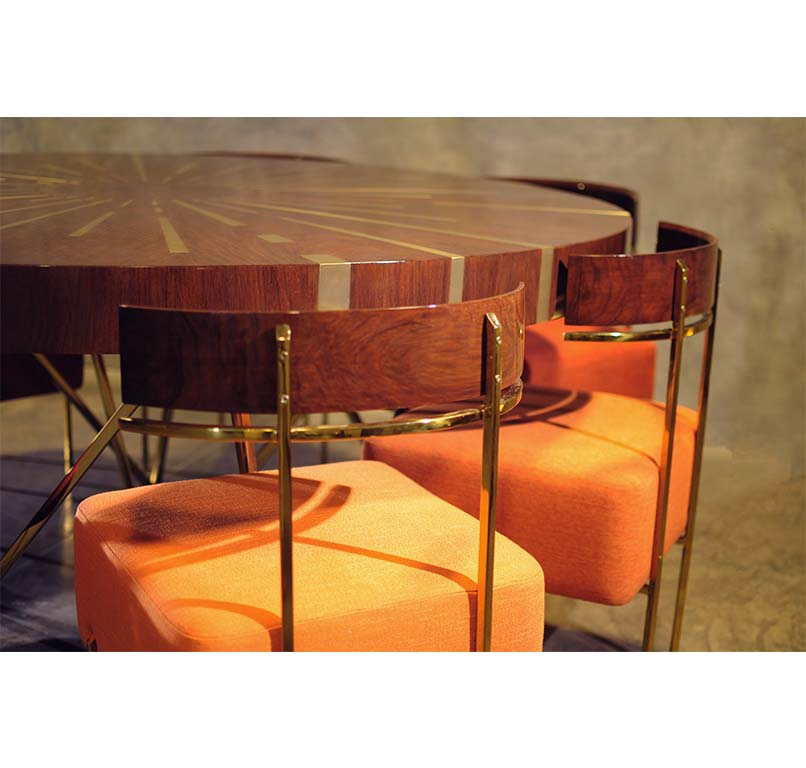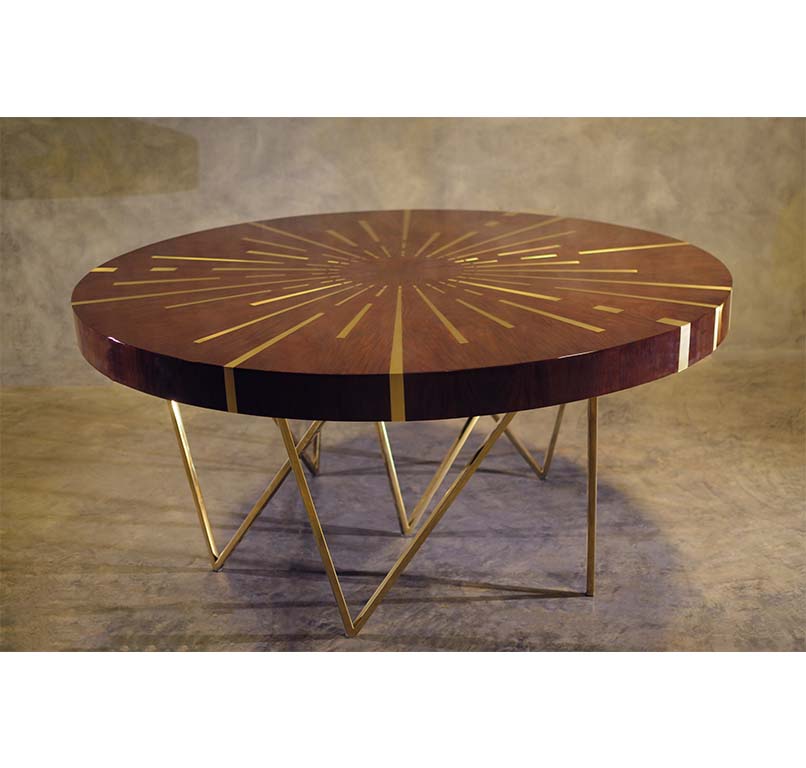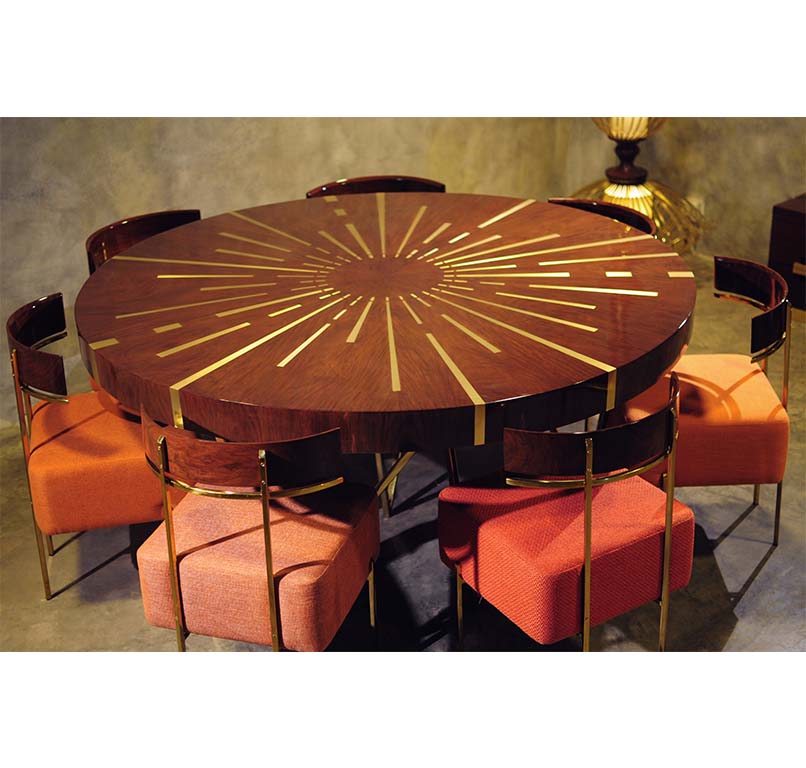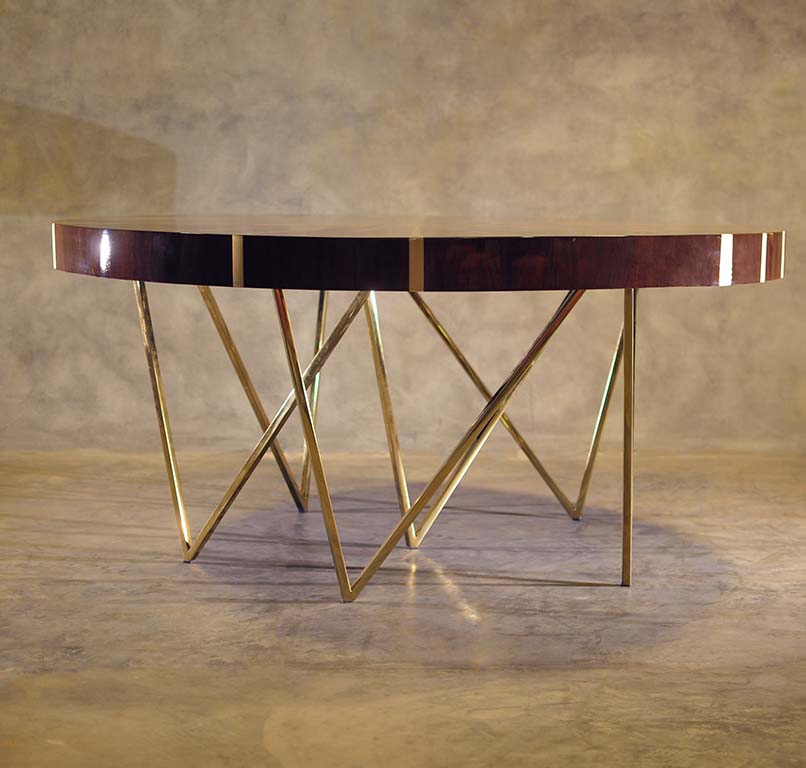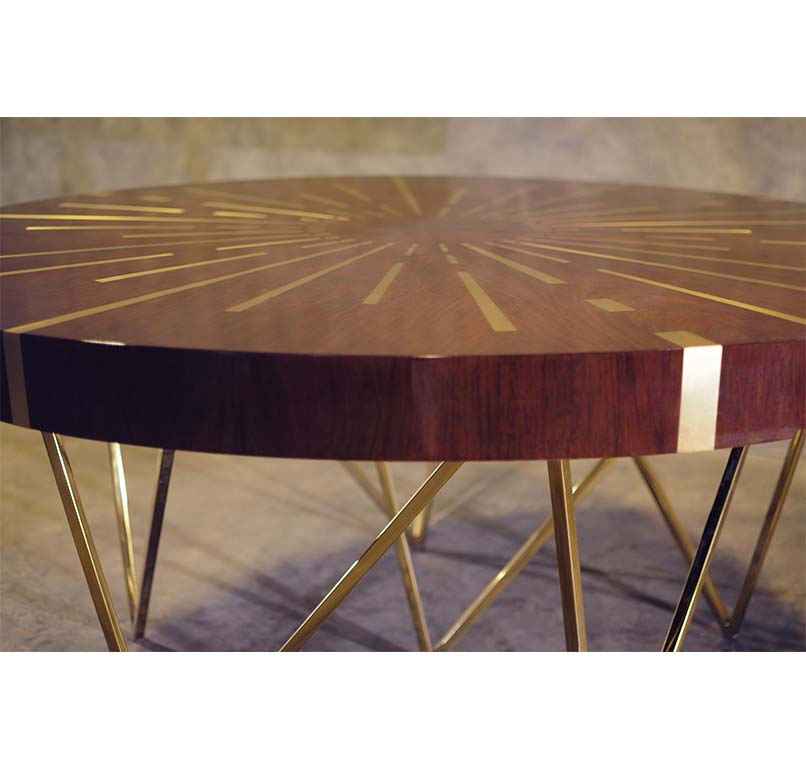 Price is subject to change
Price is subject to change