Serving Trolleys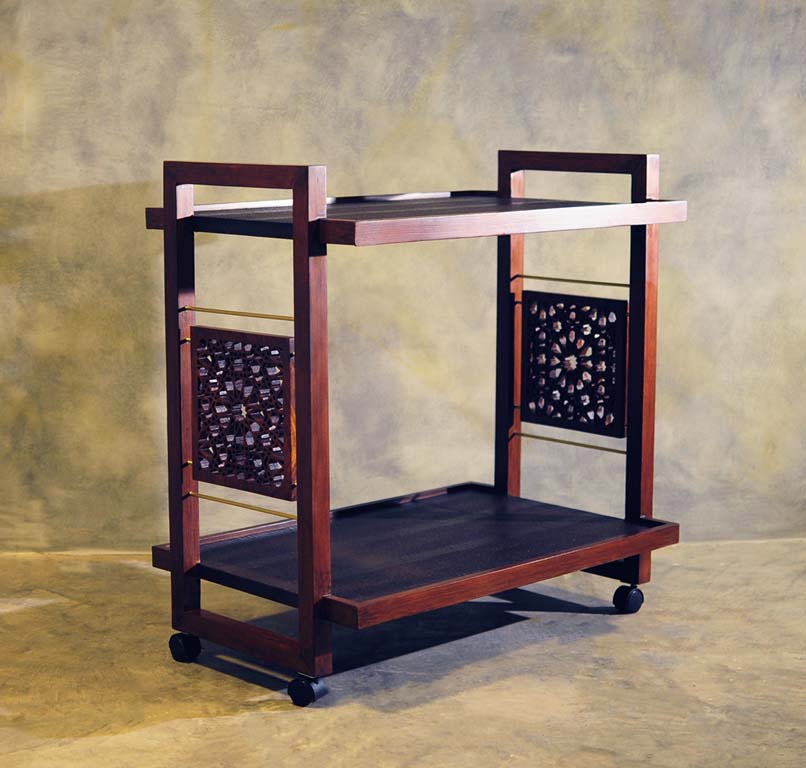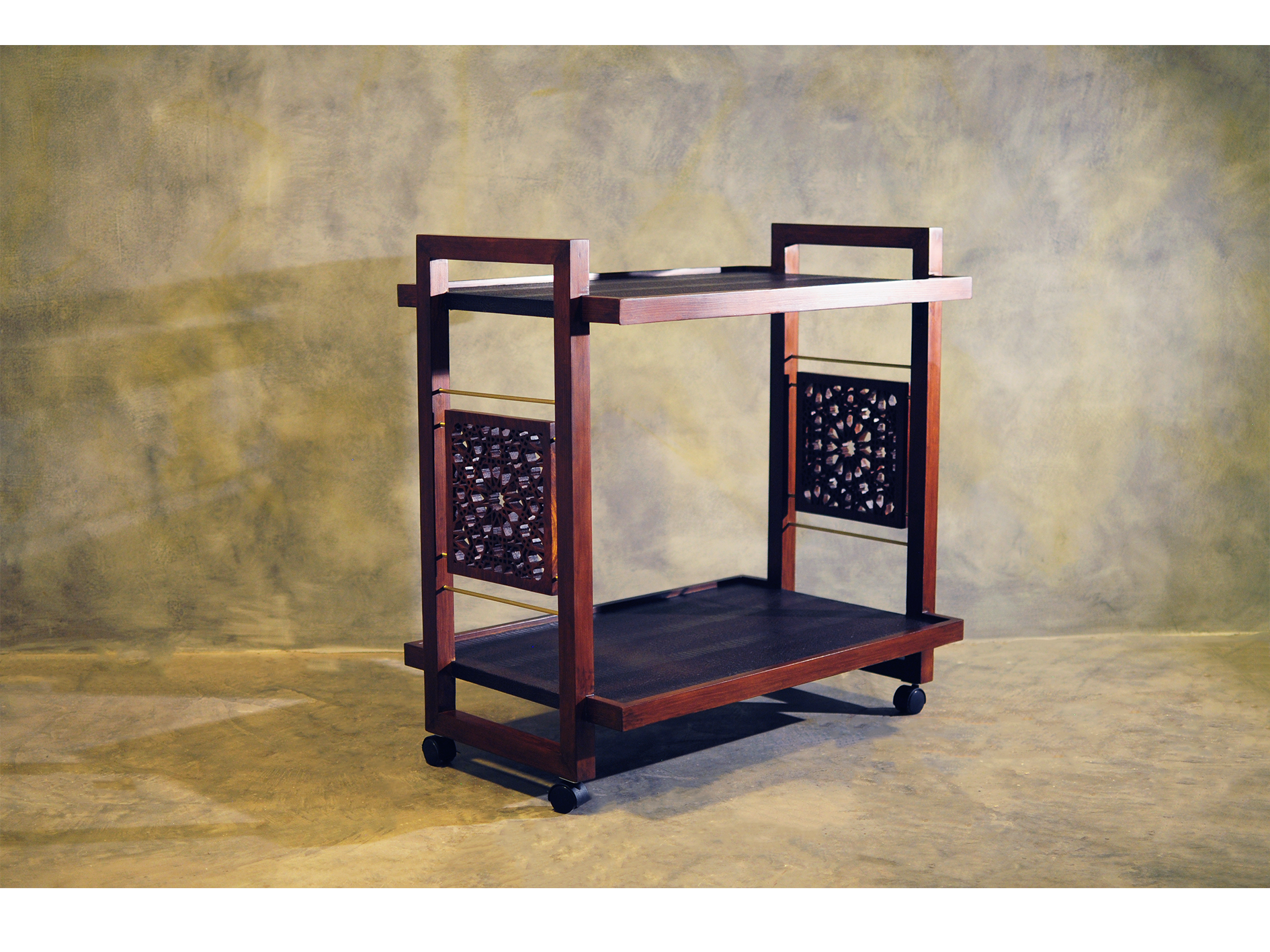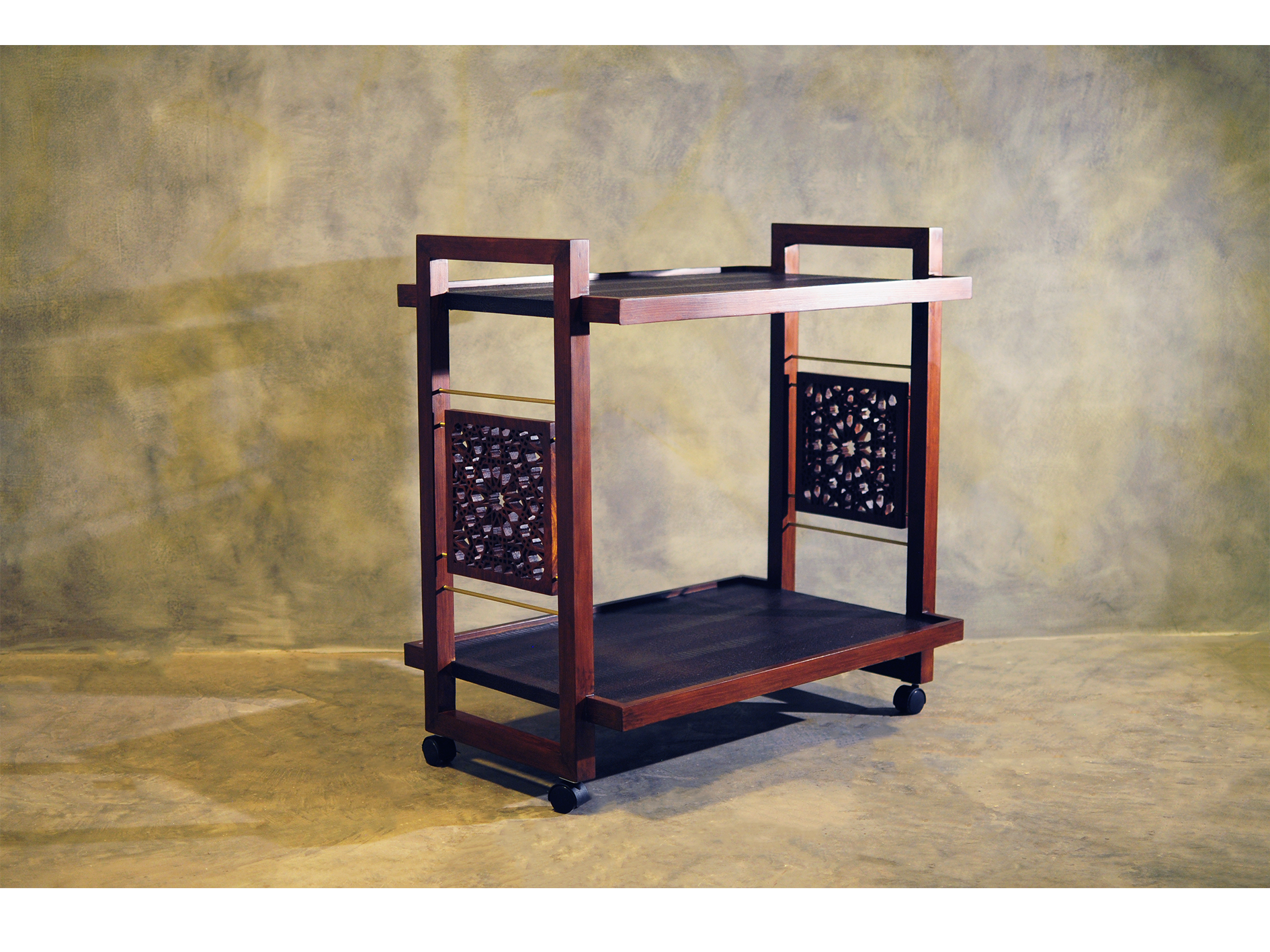 Serving Trolleys
Mashrabiya - 2 tiered trolley
Mashrabiya
is a characteristic element of Eastern architecture and have continued to symbolise the legendary mystery of the east.
Inspired by the Delicately carved wooden latticework which are integral to these traditional screens, our geometric latticework squares are crafted by hand and suspended in this 2 tiered trolley forming its main design element.
Care
Clean the leatherette surface with a soft damp cloth. Use Clear Furniture Polish occasionally to maintain the wood's natural finish. Felt pads keep all surfaces scratch free
.
Material:
Kale Wood
Brass Rods
Filigree in Sheesham wood
Croc Leatherette
Commercial ply
Wheels X 4
Size:
Length 31.5'' , Width 20.25'' , Height 32''
Price:
28,000 + 17% Sales Tax = PKR 32,760