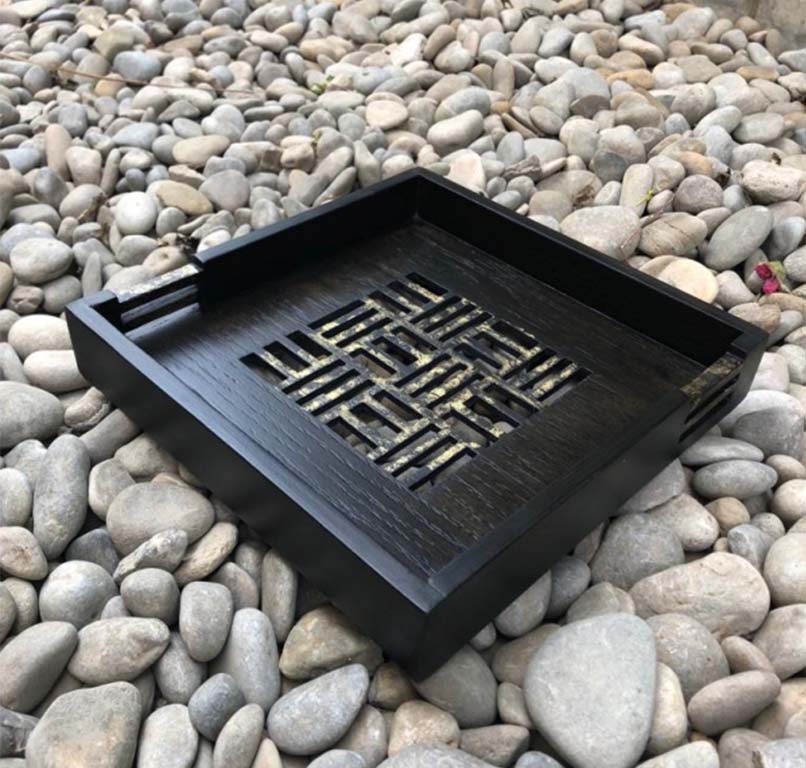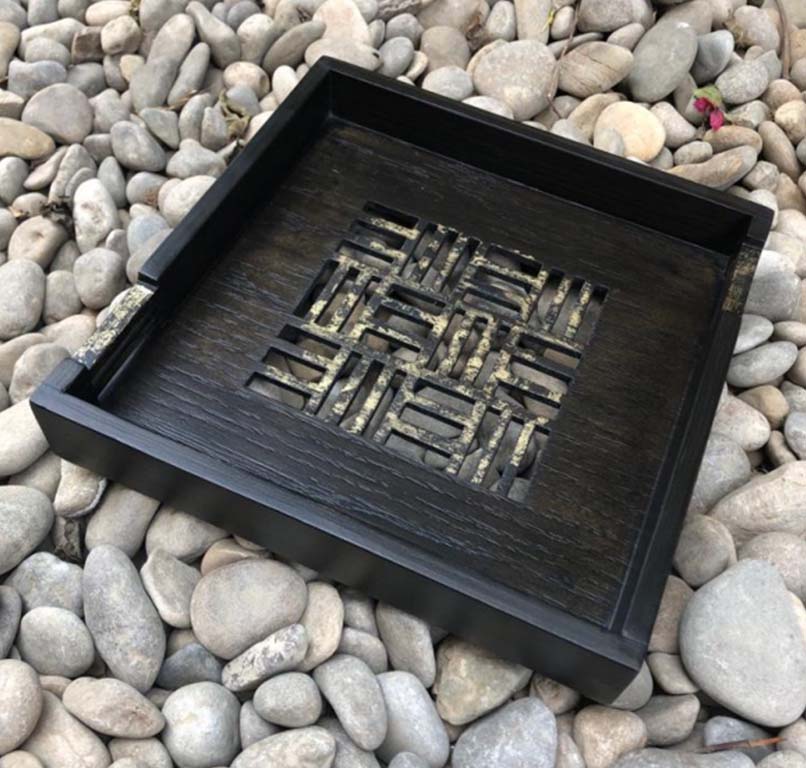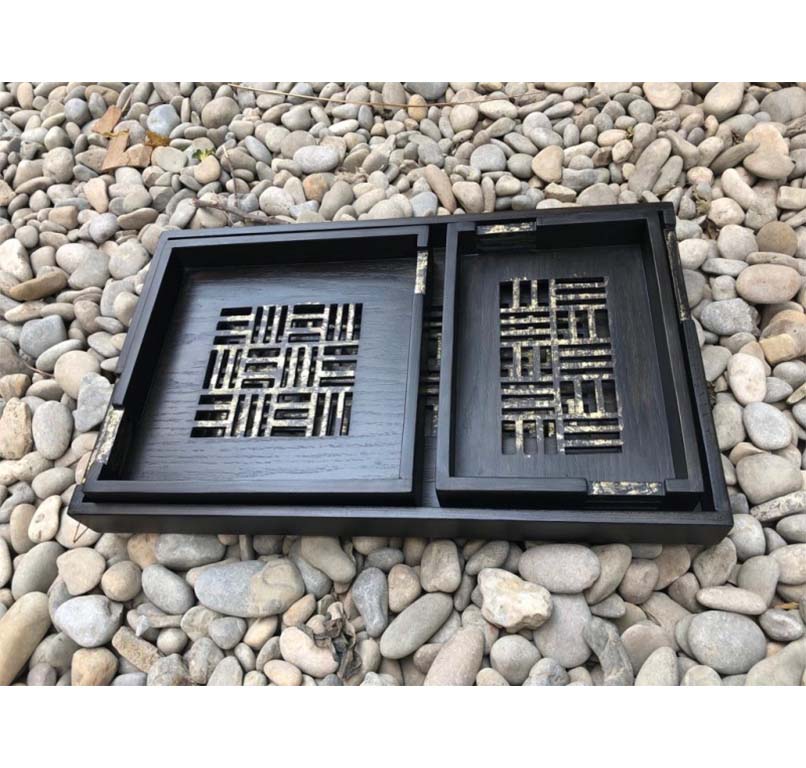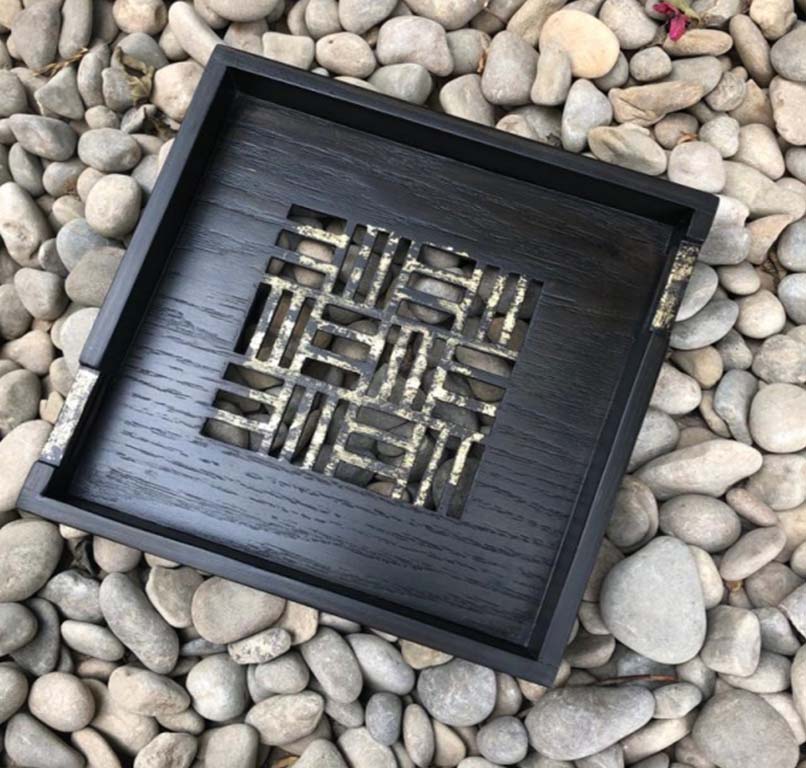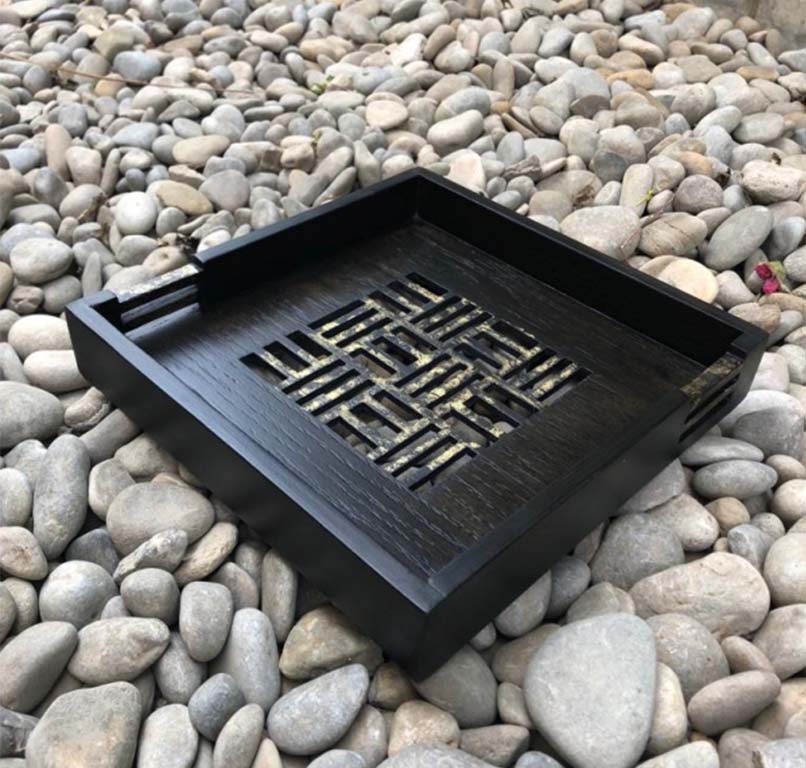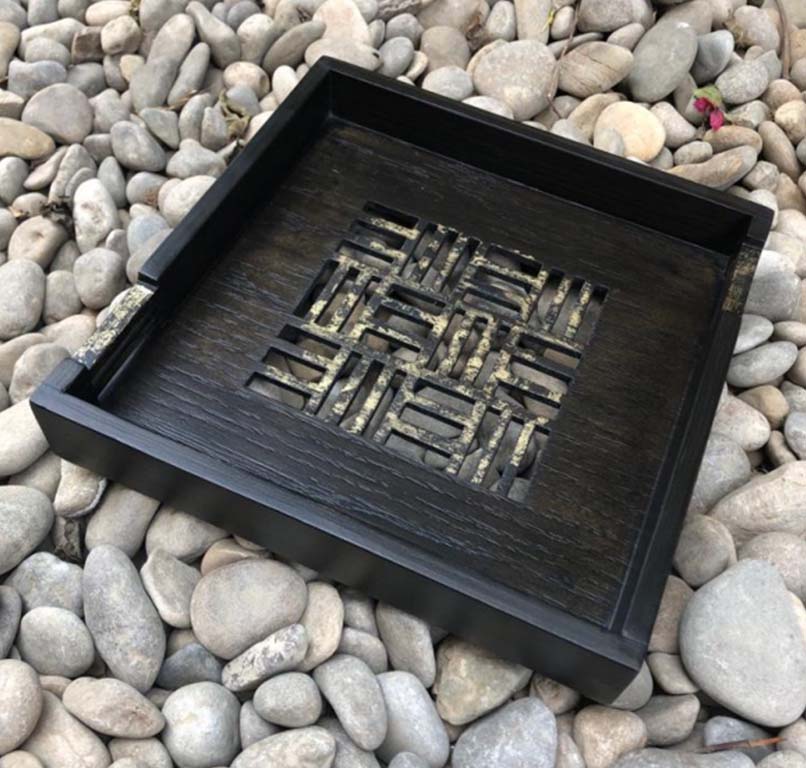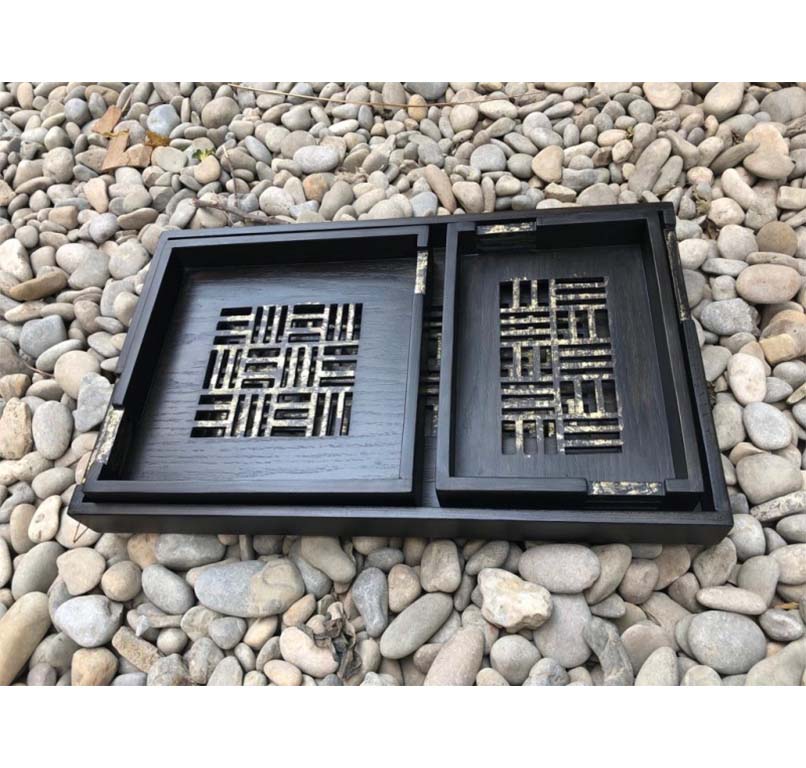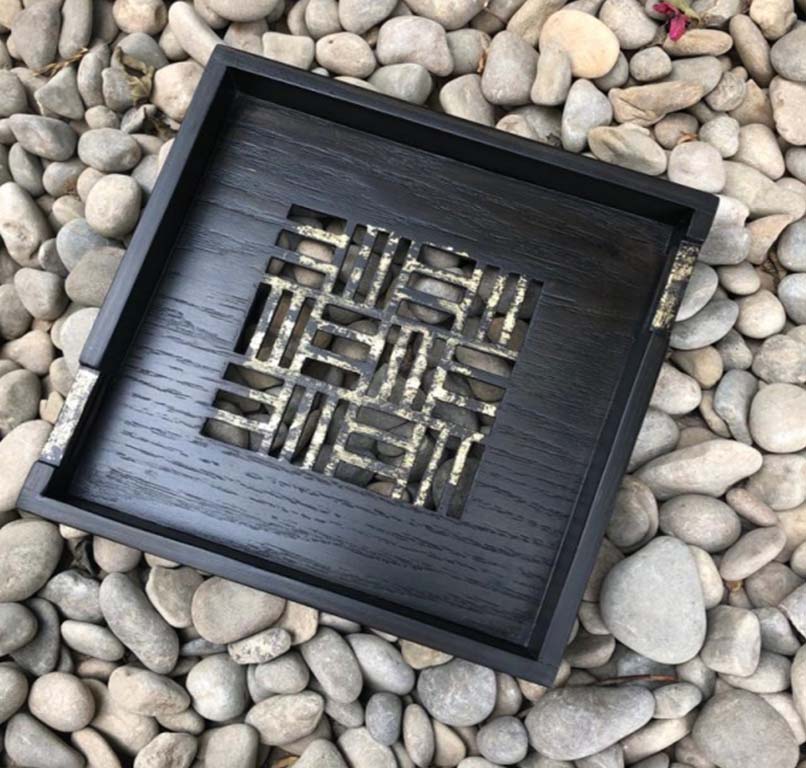 Lakeerain (Medium) - Tray
The distressed gilded filigree imitates a basketweave
at the bottom of this trays, allowing a peek at the surface below.
Care
Clean with a soft damp cloth. Use Clear Furniture Polish occasionally to maintain the wood's natural finish.
Felt pads at the bottom keep all surfaces scratch free.
Material:
Kale Wood
Plywood
Gold Leafing
Size:
Length 10'' , Width 10'' , Height 1.75''
Price:
3,080 + 18% Sales Tax = PKR 3,634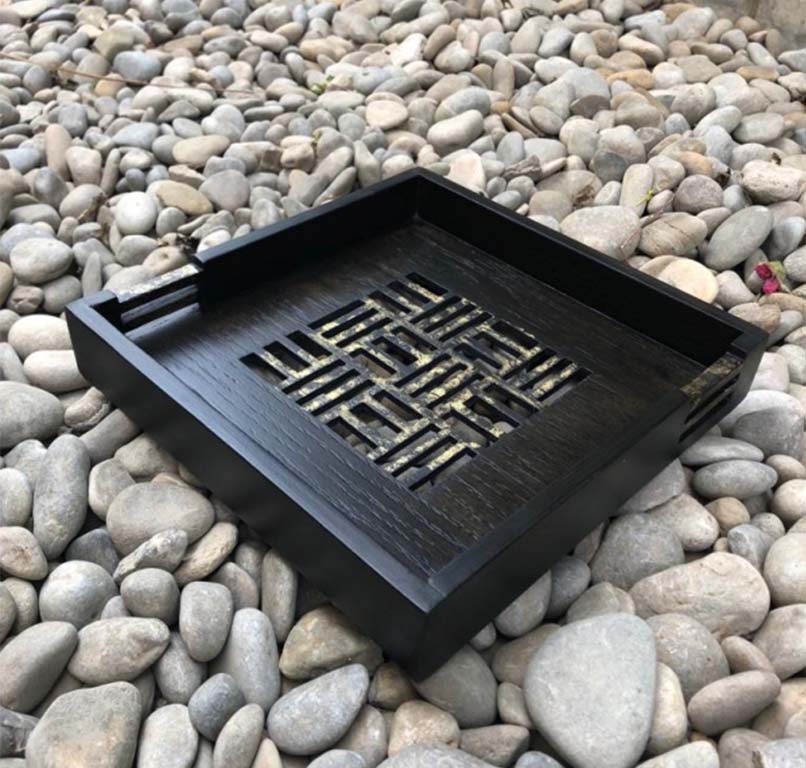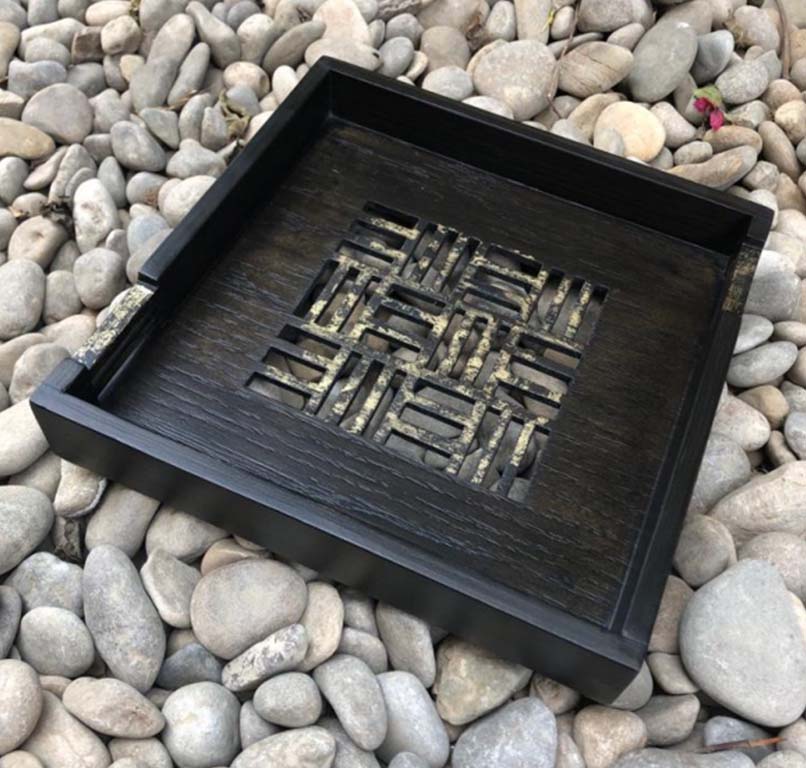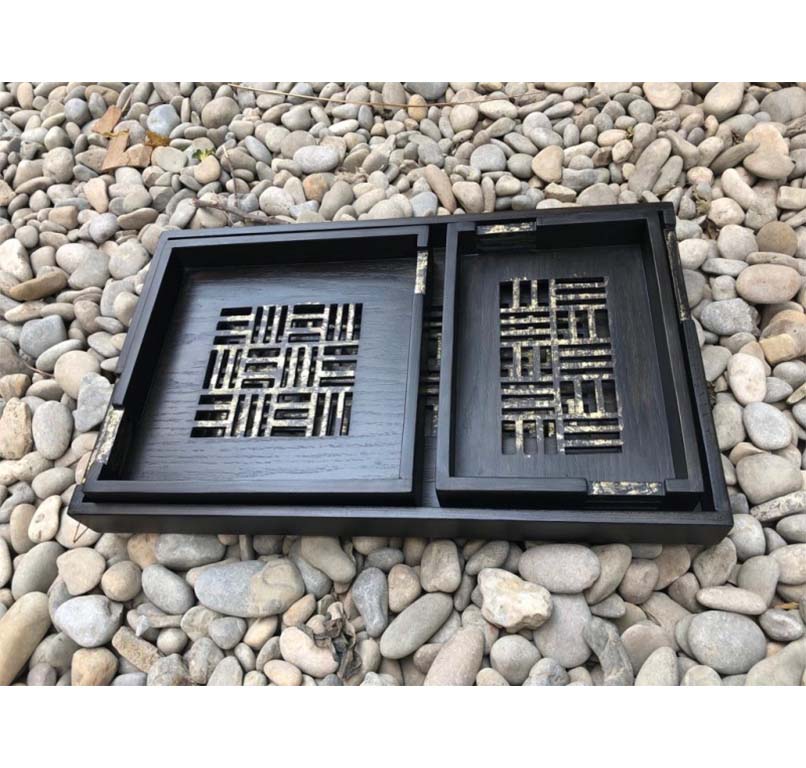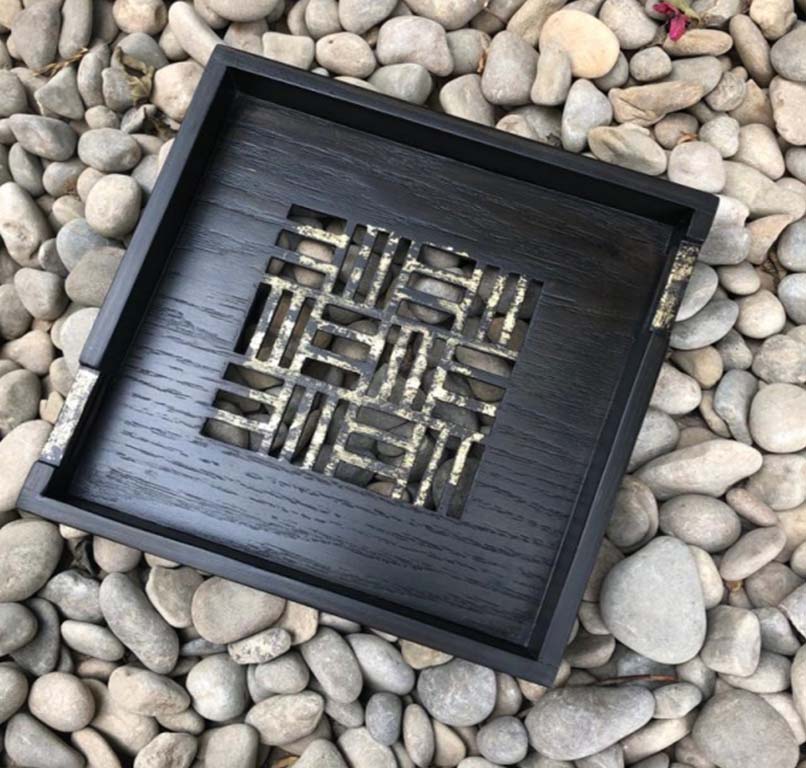 Price is subject to change
Price is subject to change