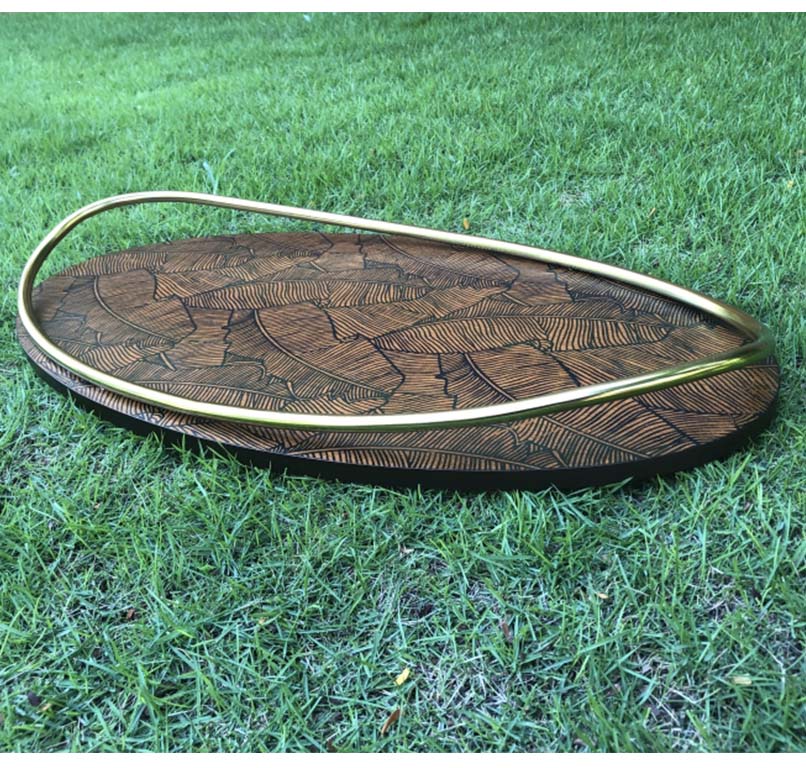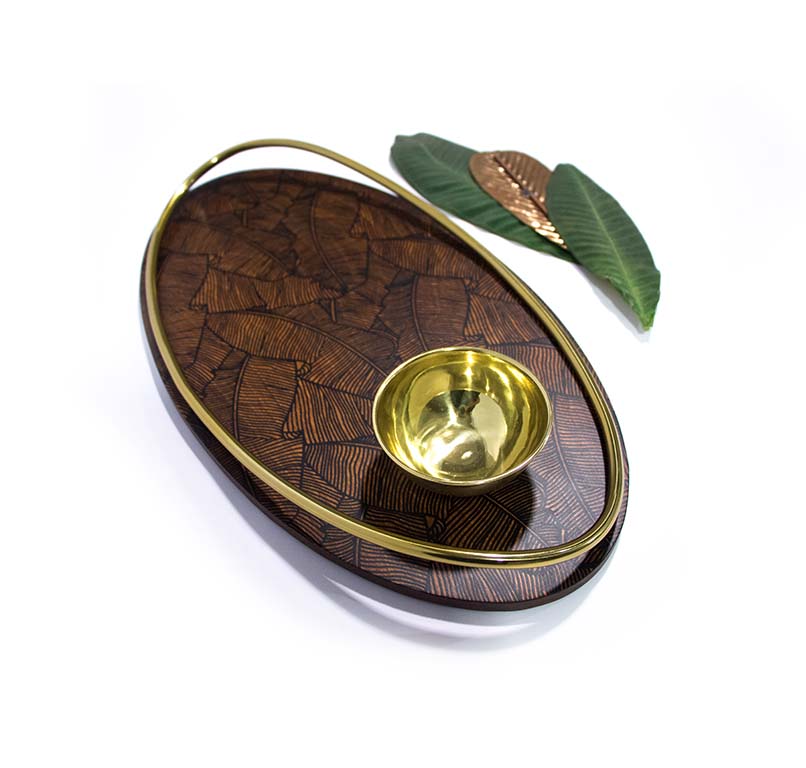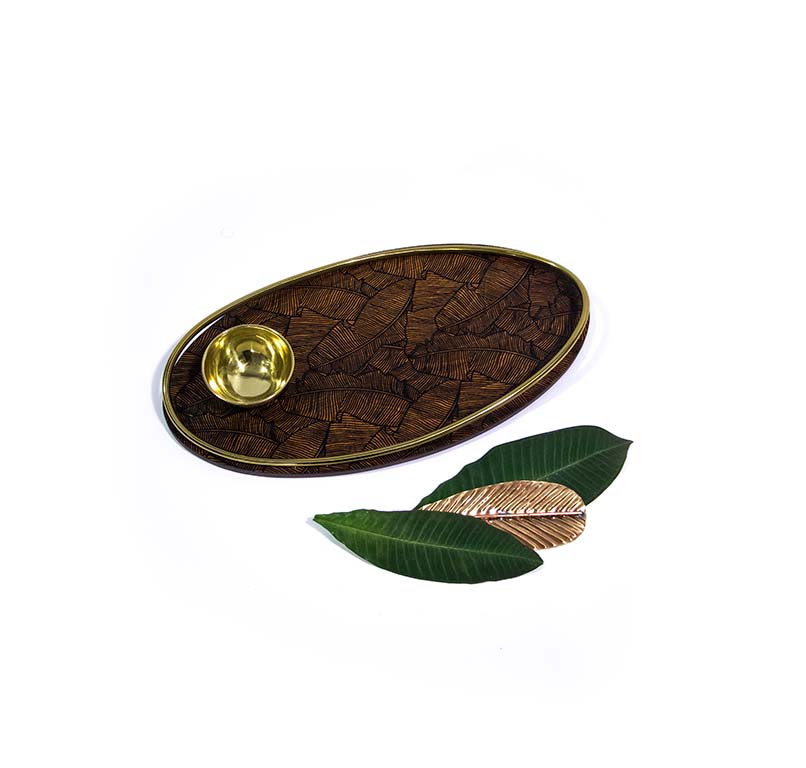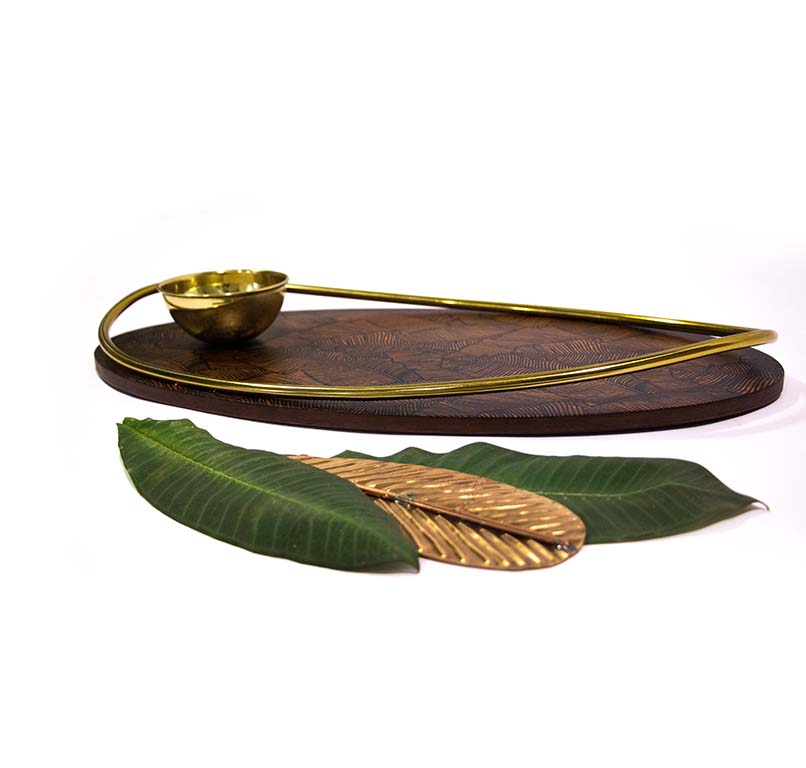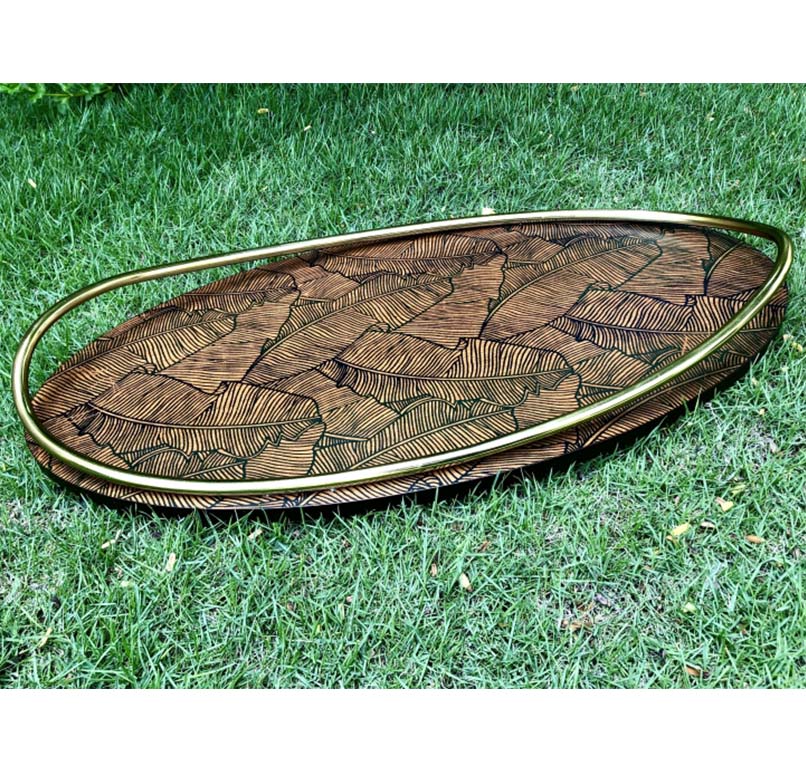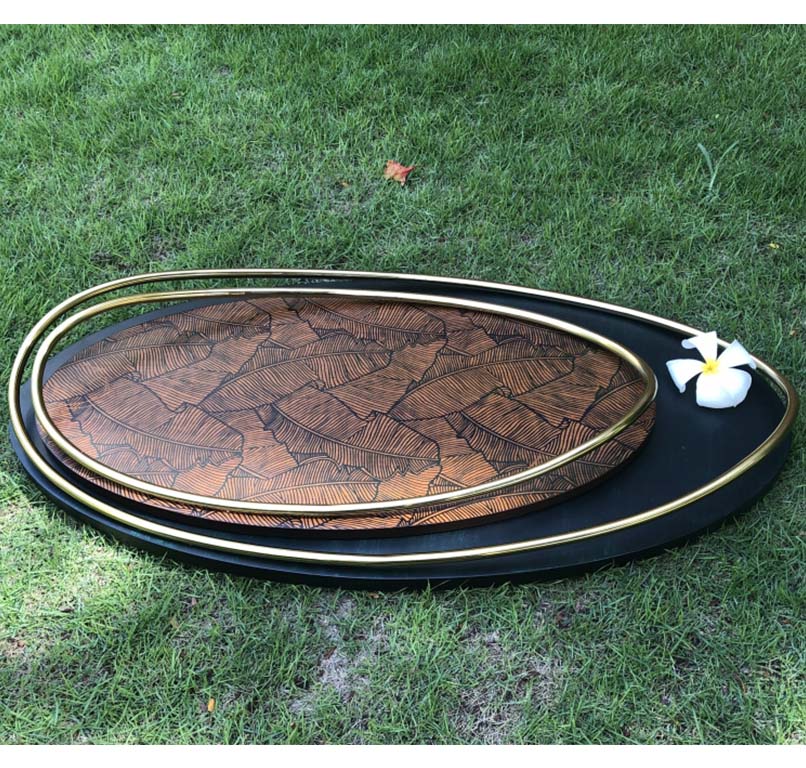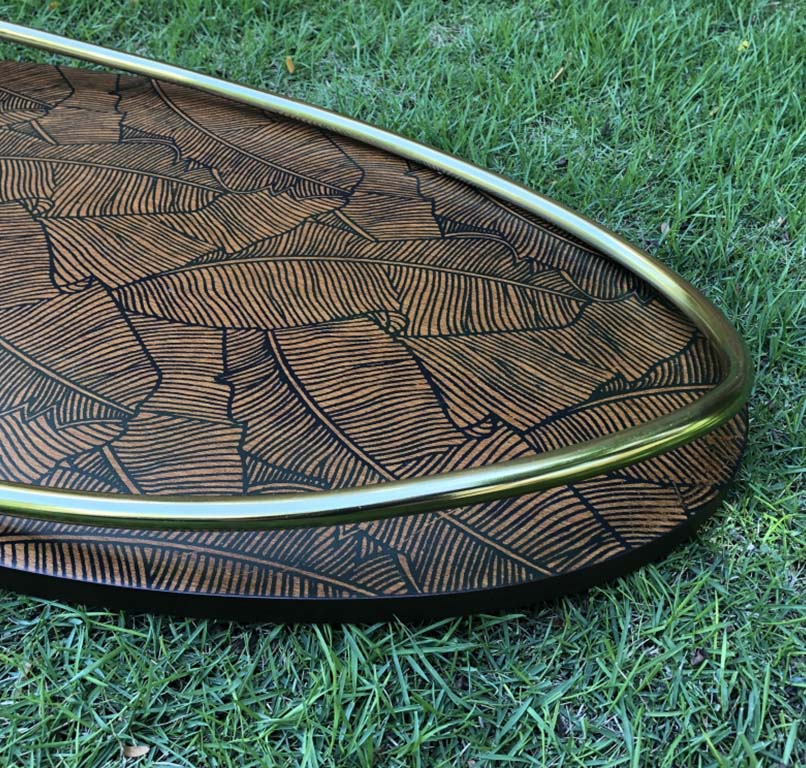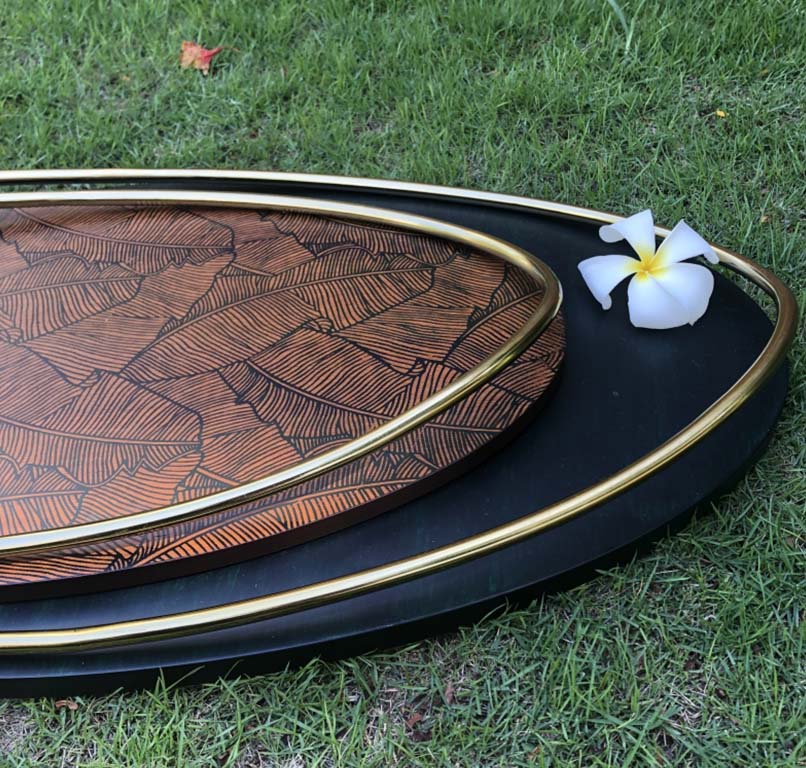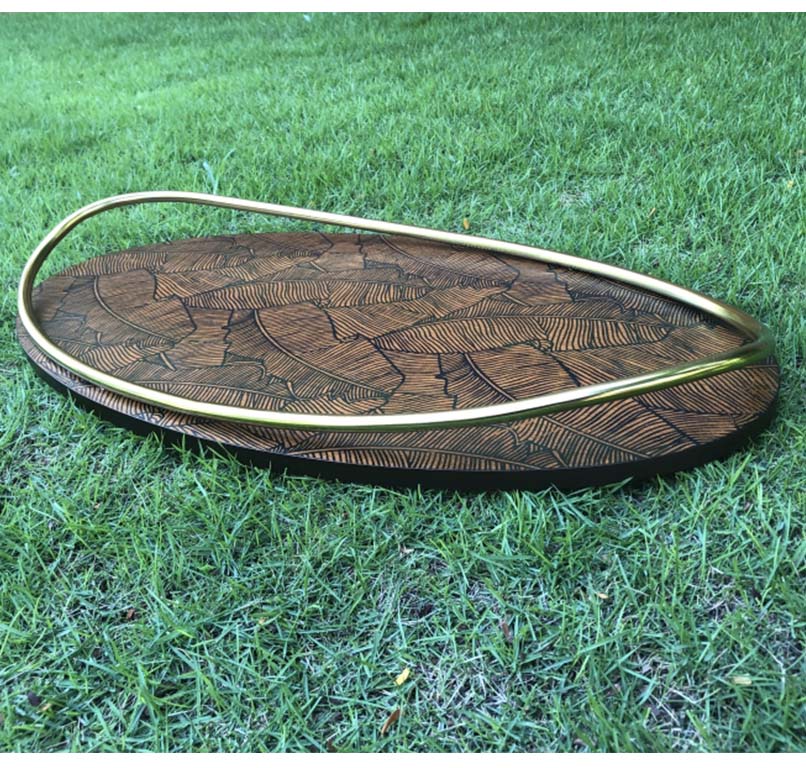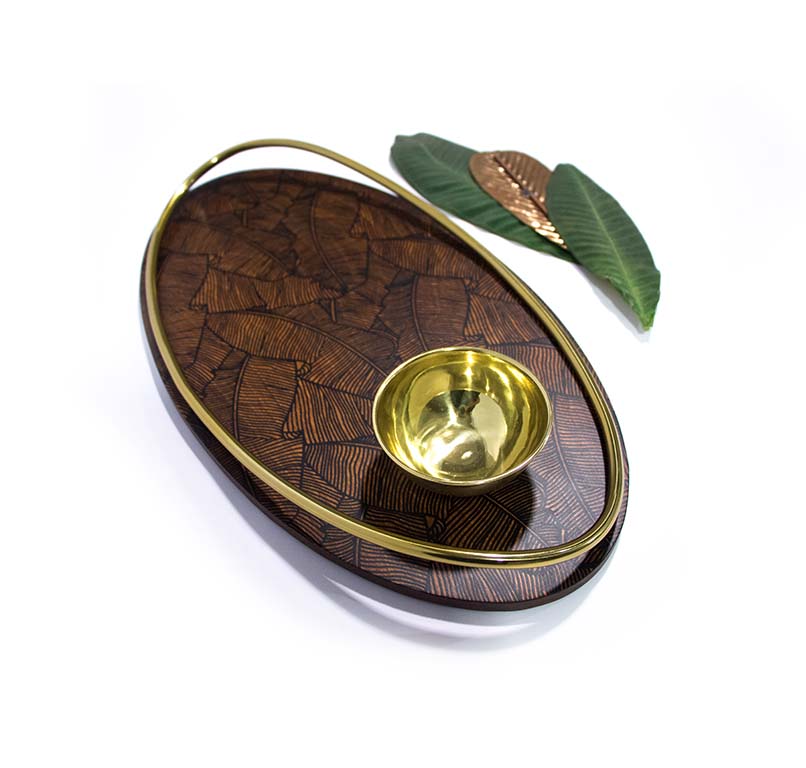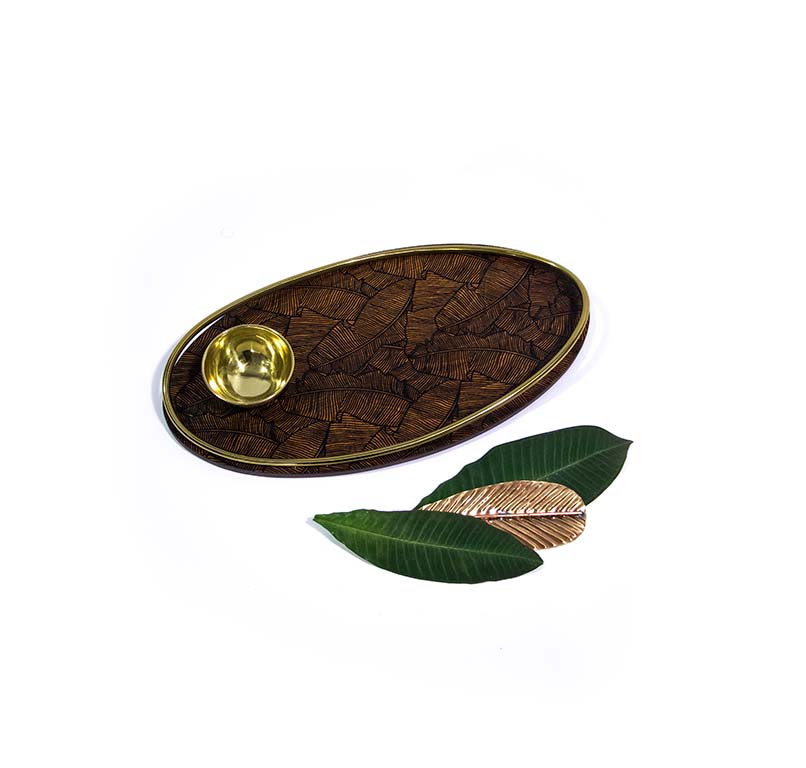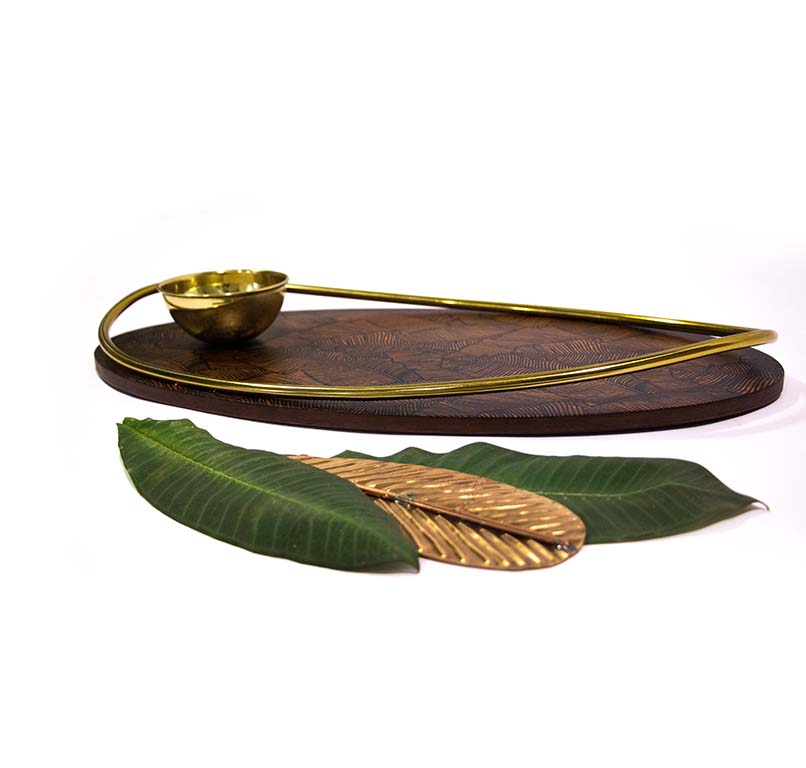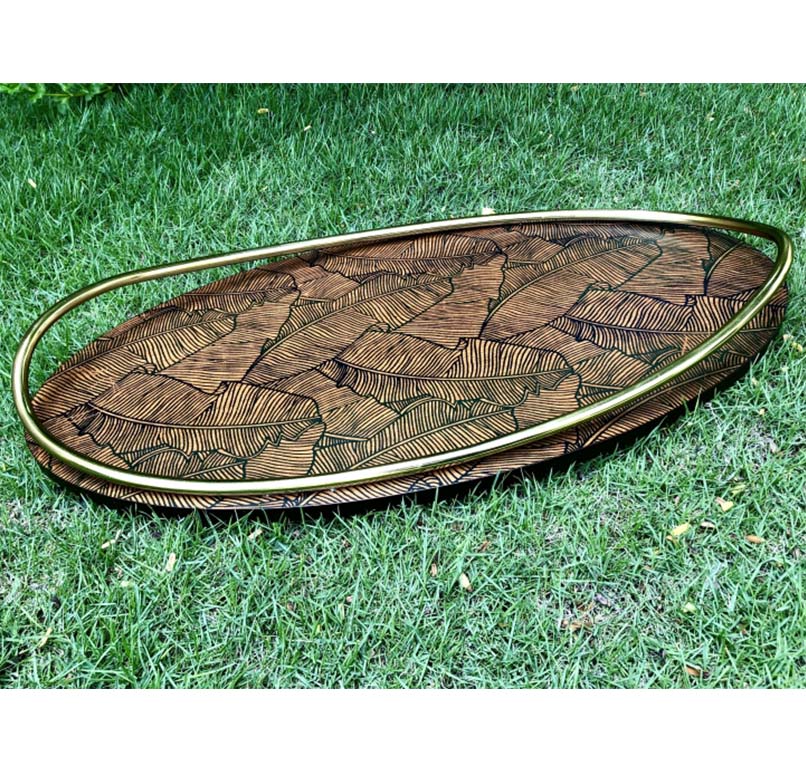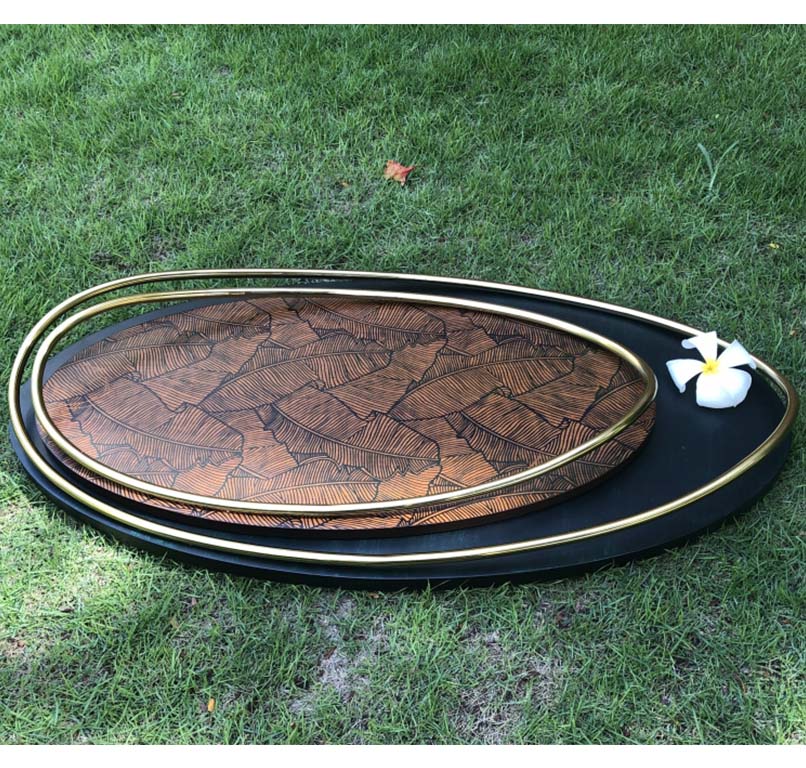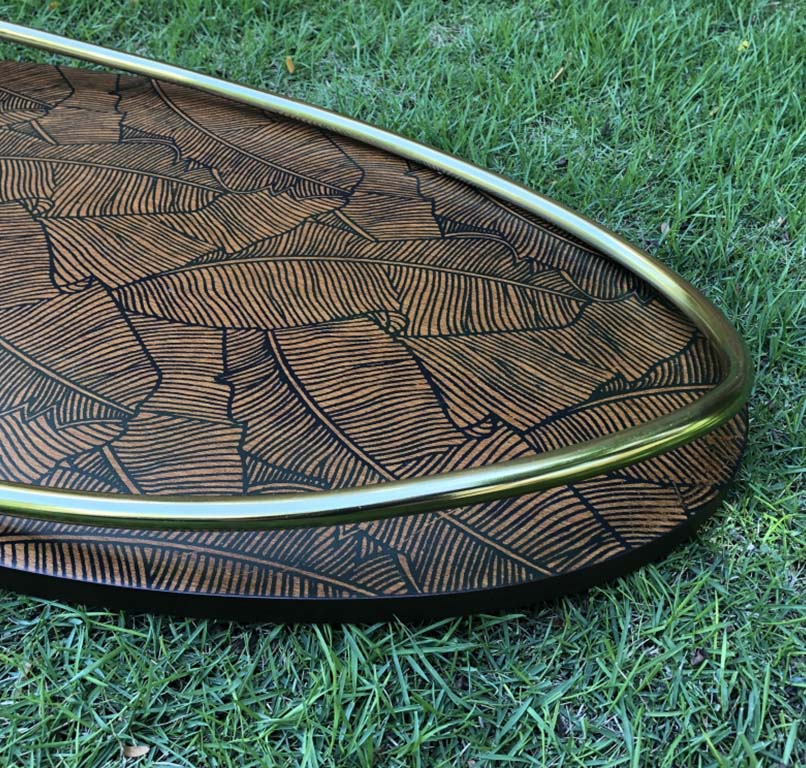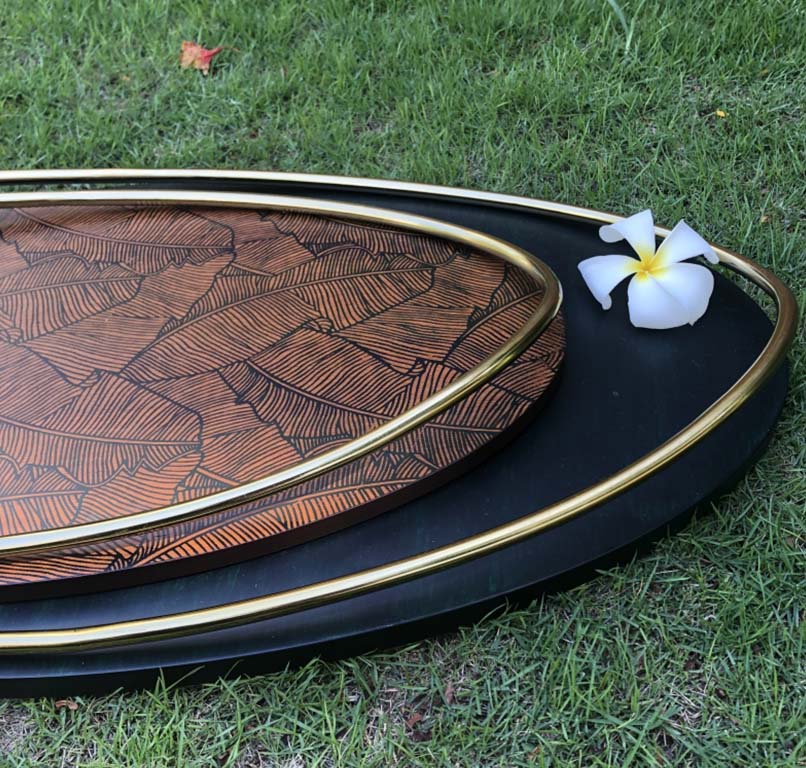 Bending Brass - Screenprint Medium
Brass rods flow and bend seamlessly to form handles on gorgeous oval trays. A screen printed water-proof surface adds to the quirkiness of this gorgeous piece.
Care:
Clean with a soft damp cloth. Use Clear Furniture Polish occasionally to maintain the wood's natural finish.
A water-based coating makes the surface resistant to scratches, abrasions and chemical agents making this tray easy to maintain.
Felt pads at the bottom keep all surfaces scratch-free.
Material:
Marine Board
Screen Printed Plywood
Lacquered Brass
Size:
Length 21'' , Width 11.25'' , Height 2.5''
Price:
6,600 + 18% Sales Tax = PKR 7,788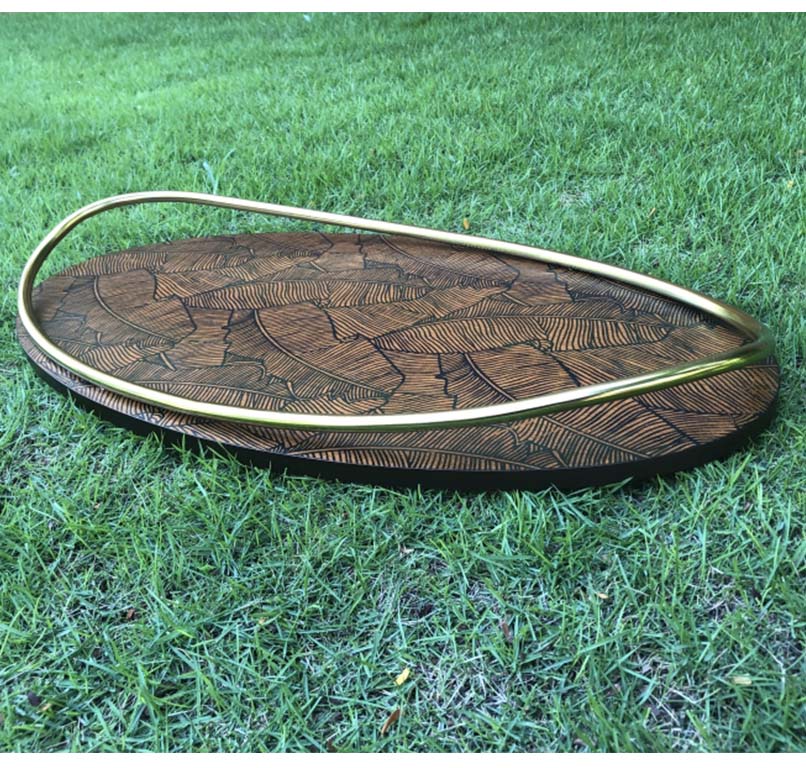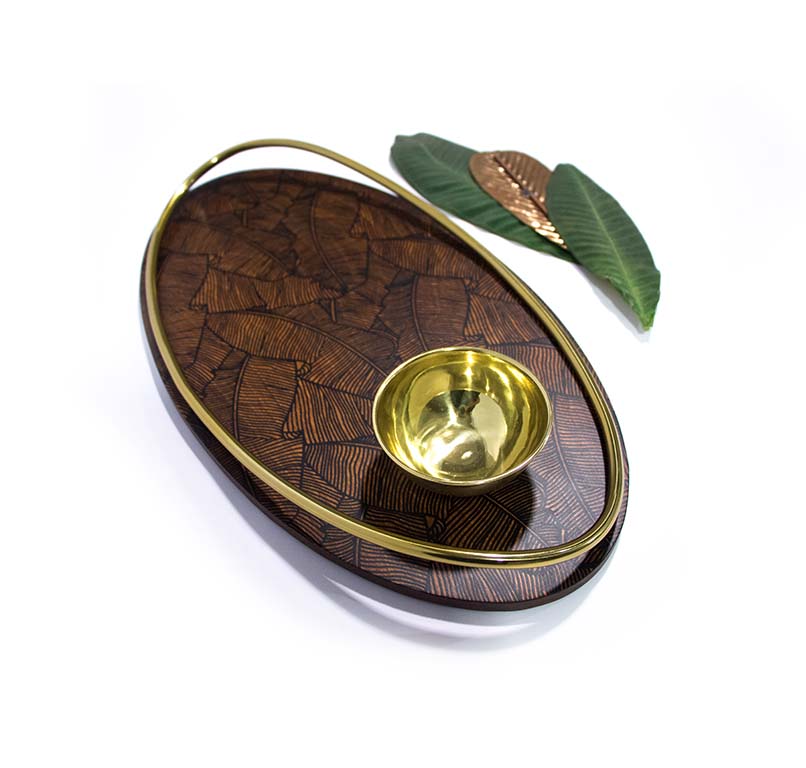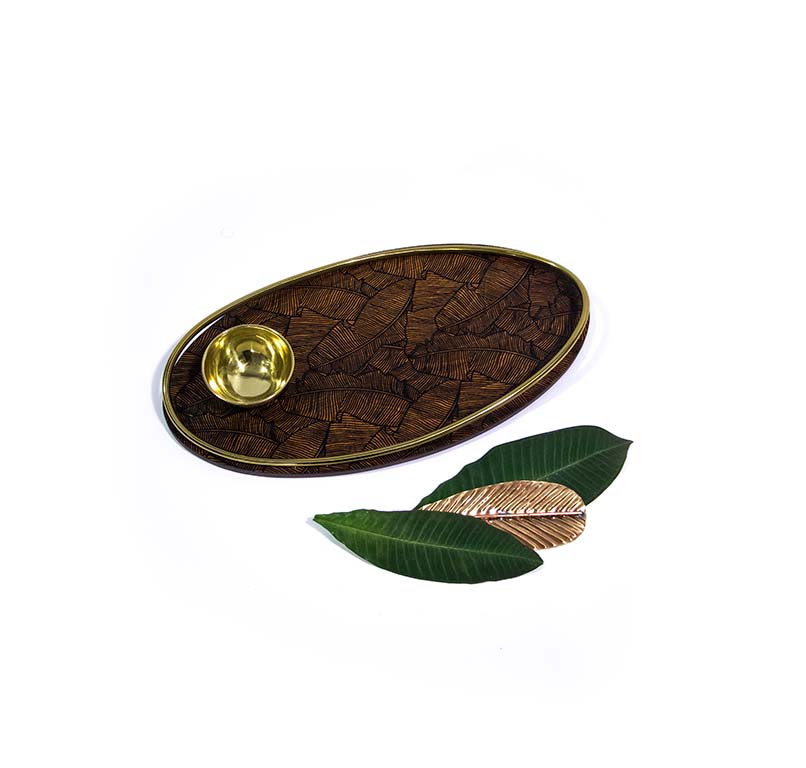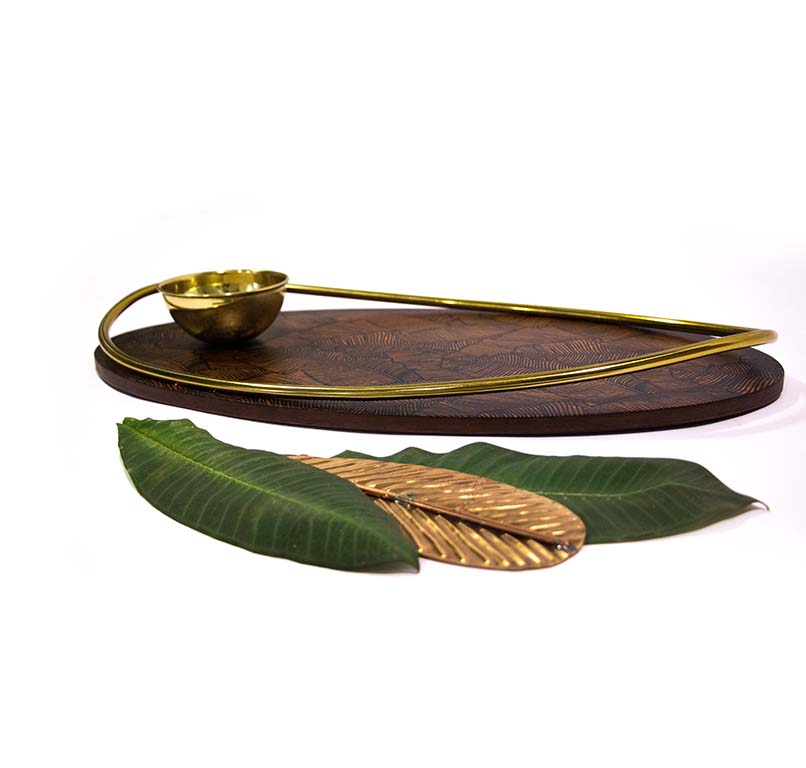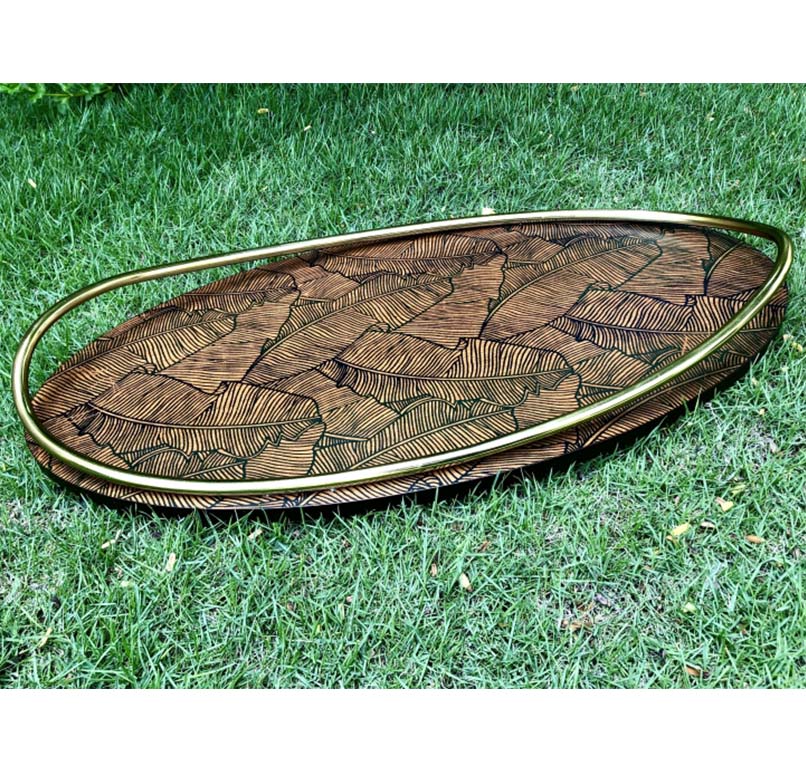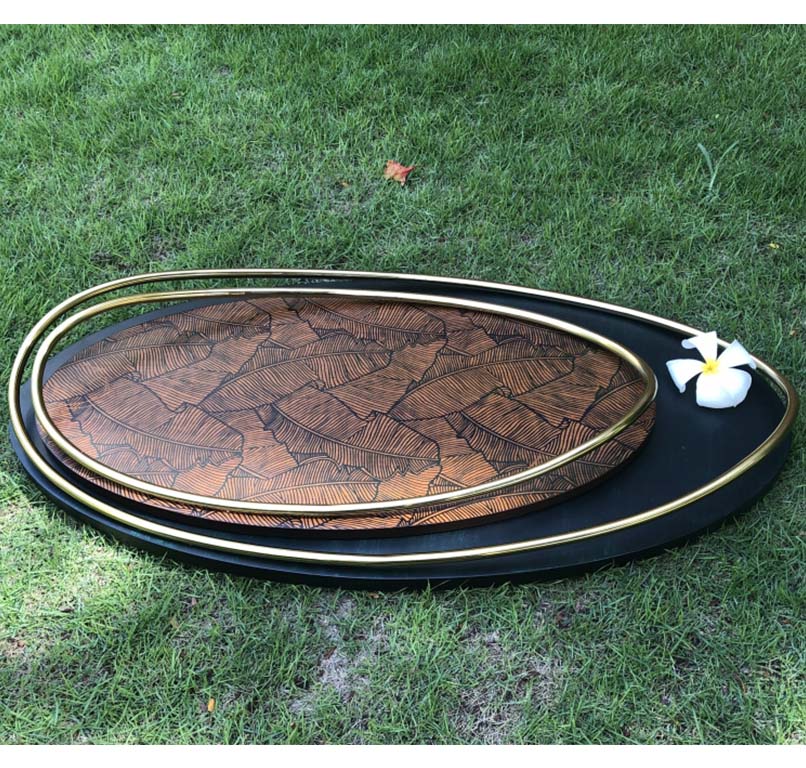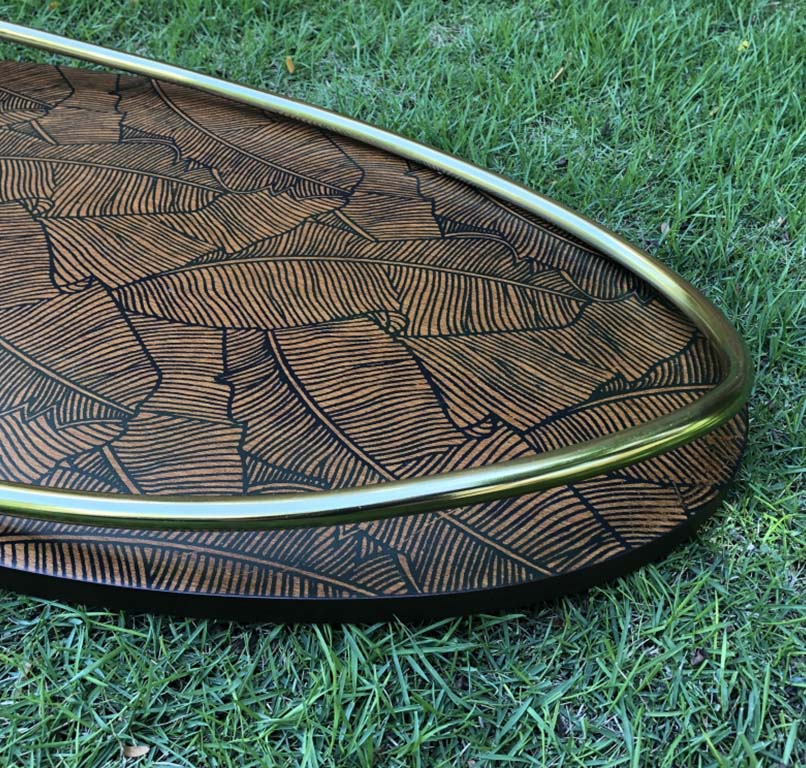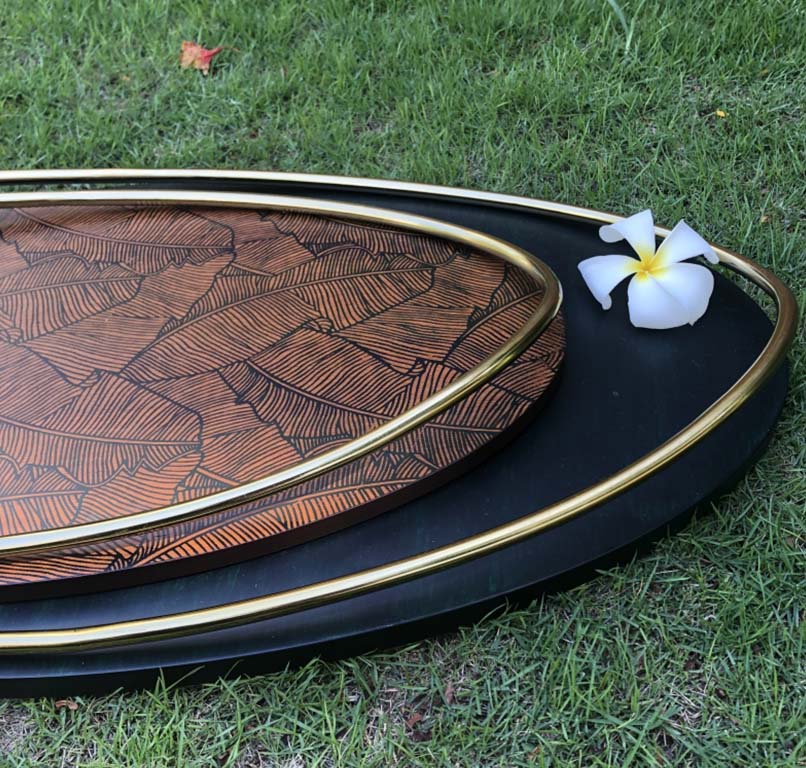 Price is subject to change
Price is subject to change