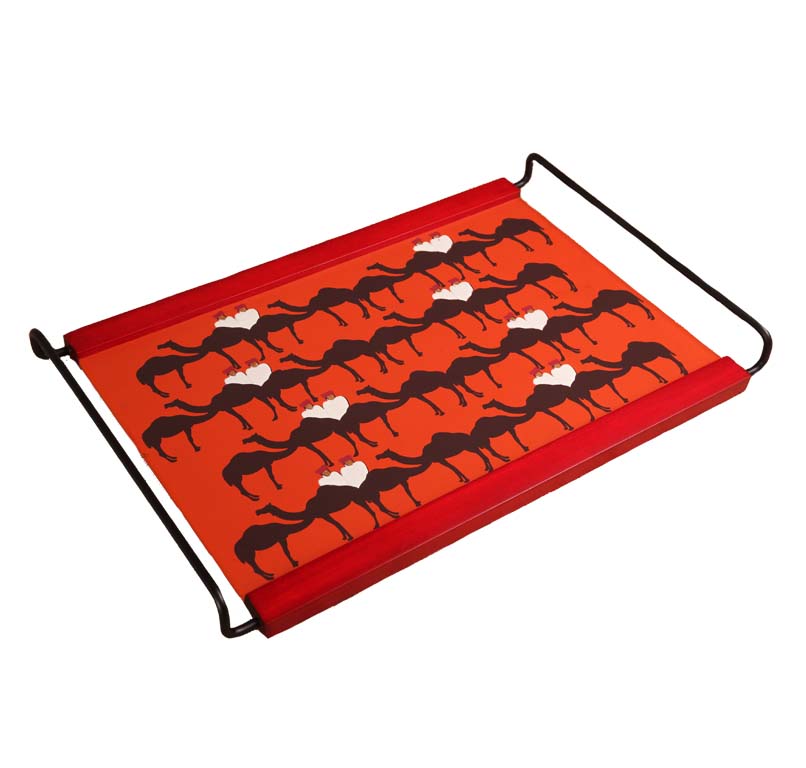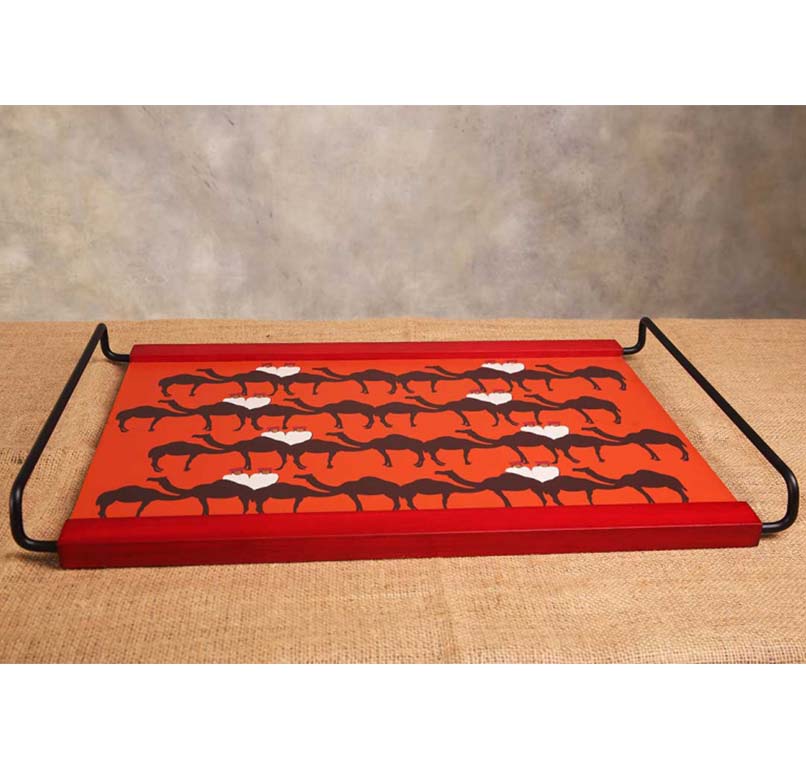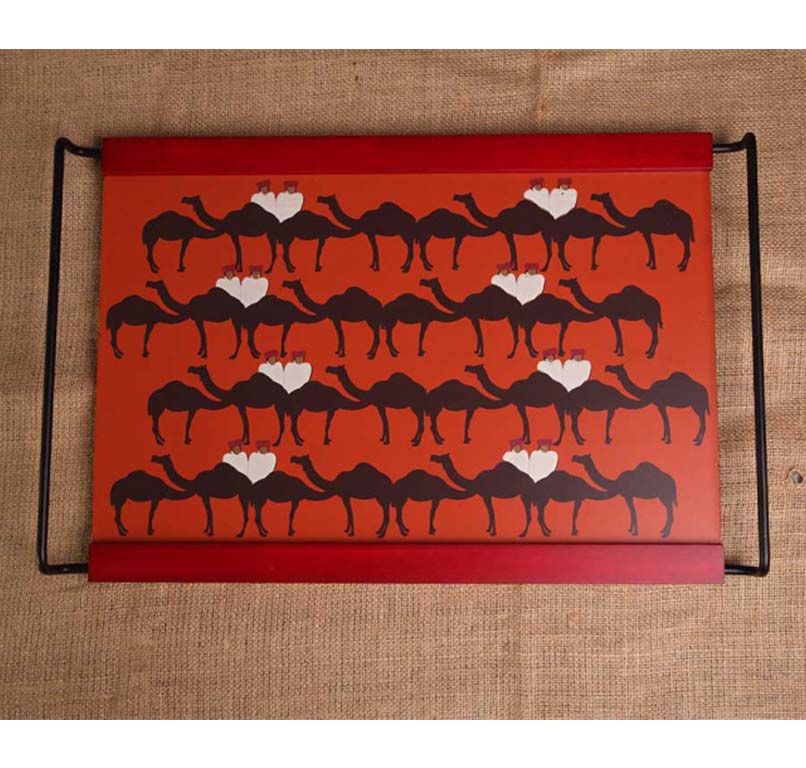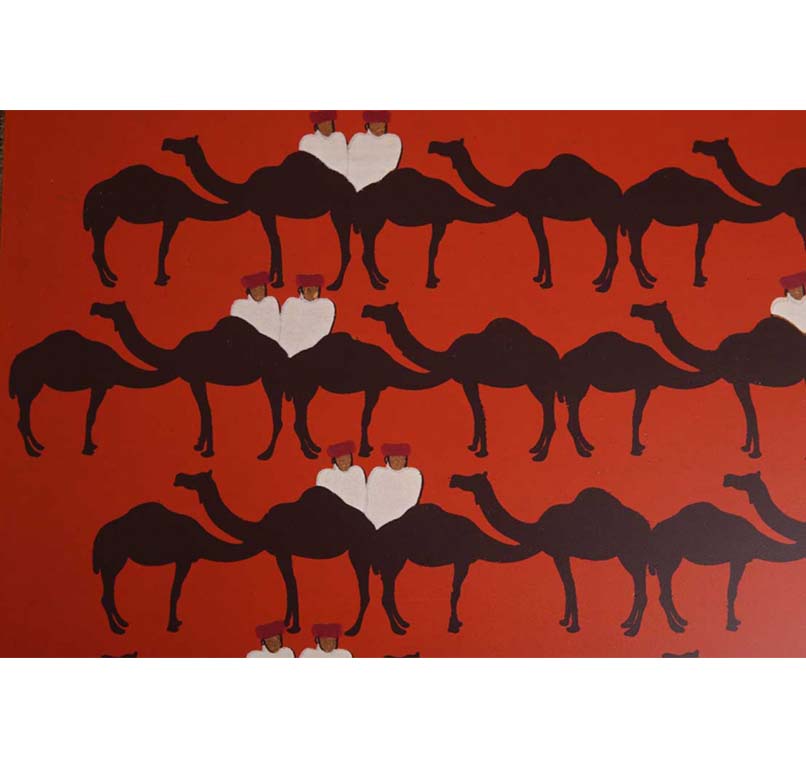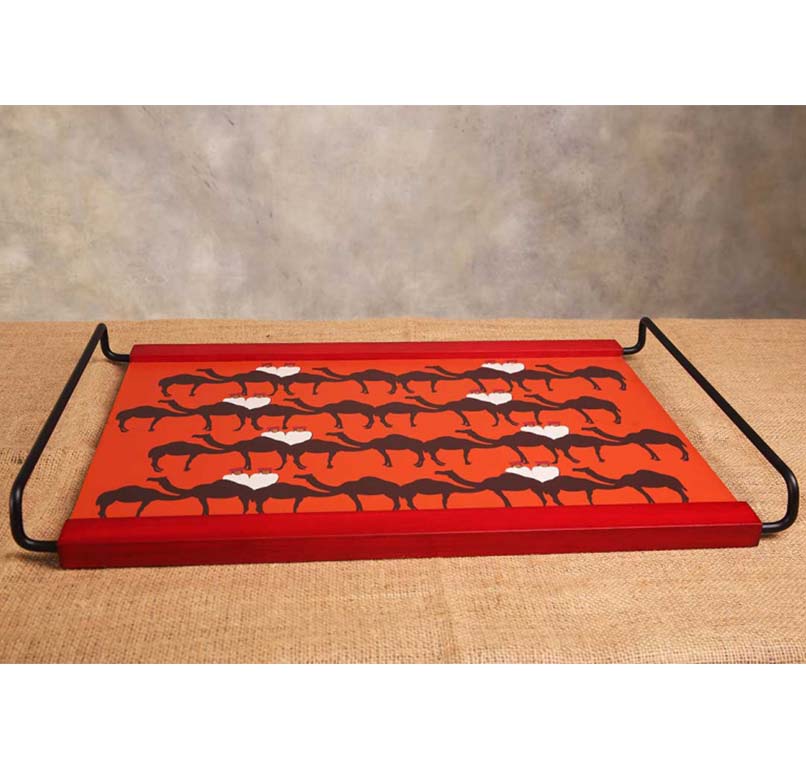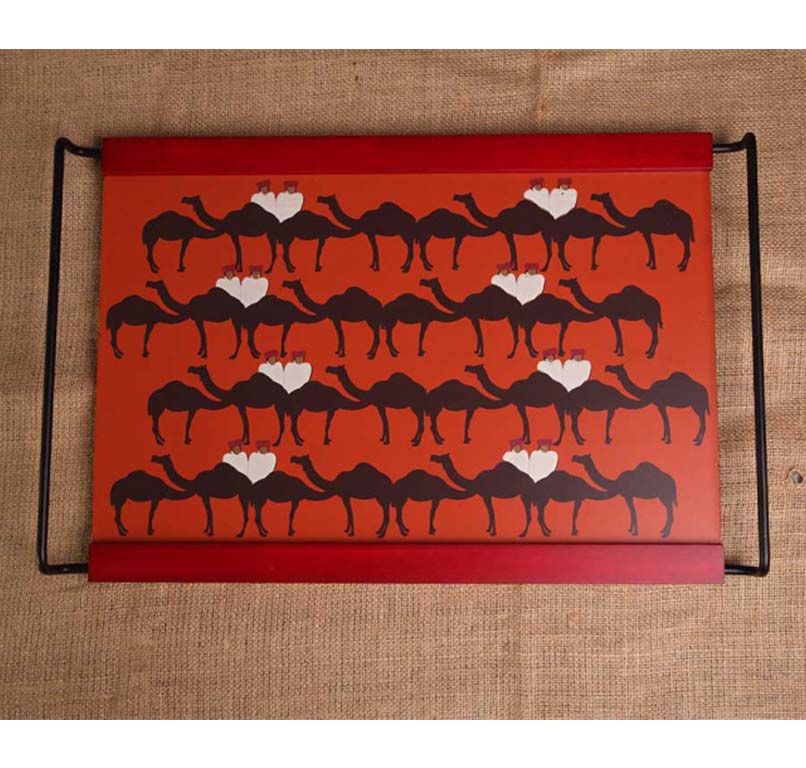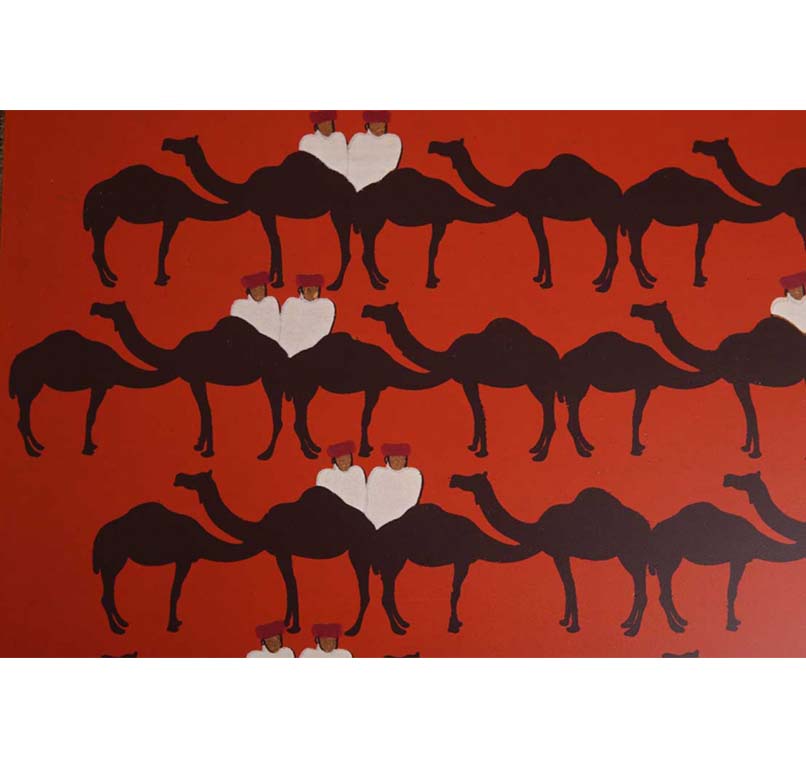 Daachi (Rust) - Tray
Inspired by an image that we found in our mother's treasures, we love this repetitive graphic screen print design celebrating camels and jockeys on these trays. 
Care
Clean with a soft damp cloth. Use Clear Furniture Polish occasionally to maintain the surface finish.
 Felt pads at the bottom keep all surfaces scratch free.
Material:
Kale Wood
Screen Printed Plywood
Wrought Iron Handles
Size:
Length 21.5'' , Width 14'' , Height 2.25''
Price:
3,860 + 18% Sales Tax = PKR 4,555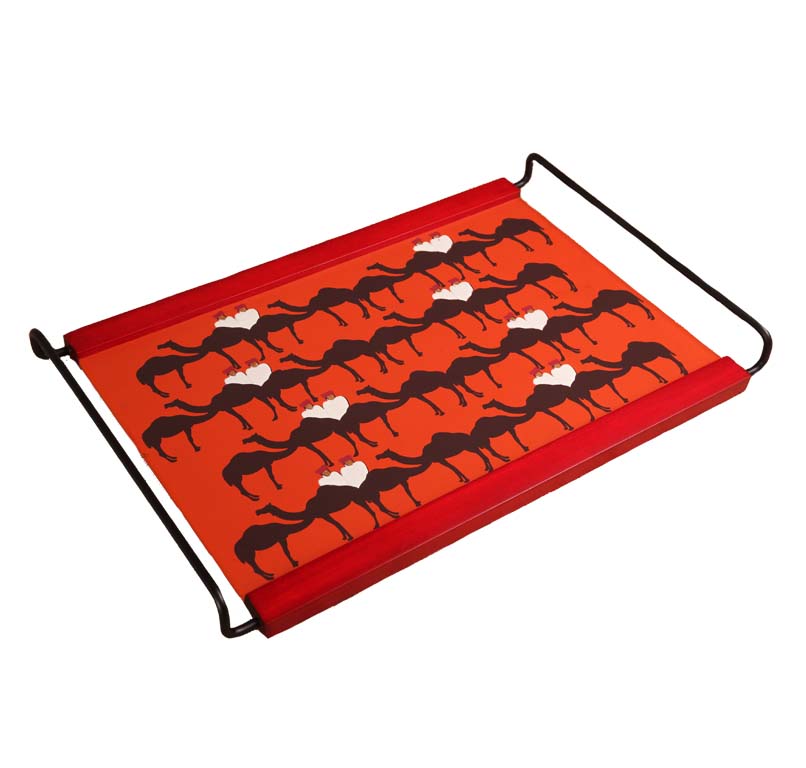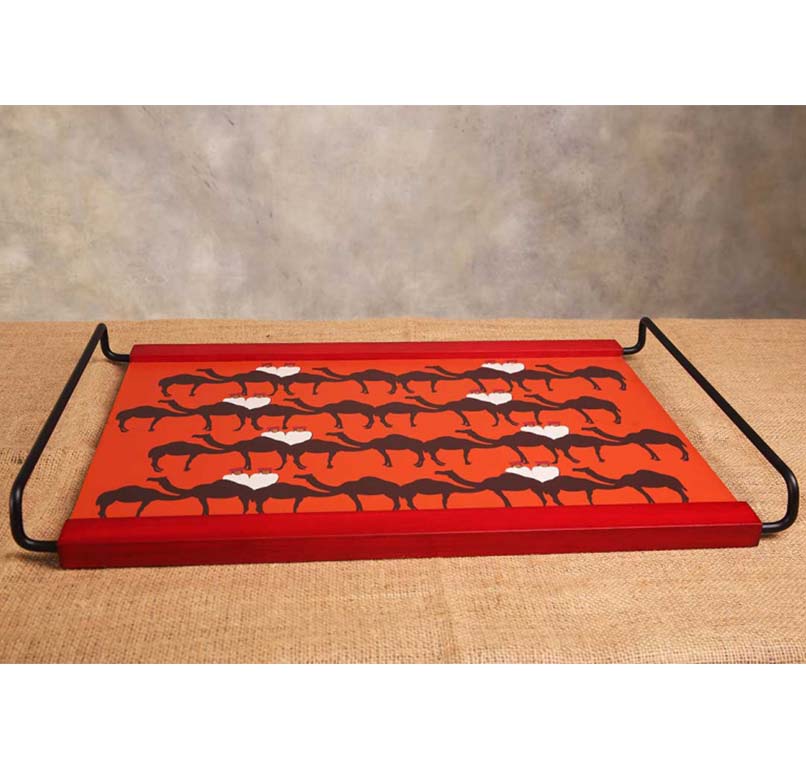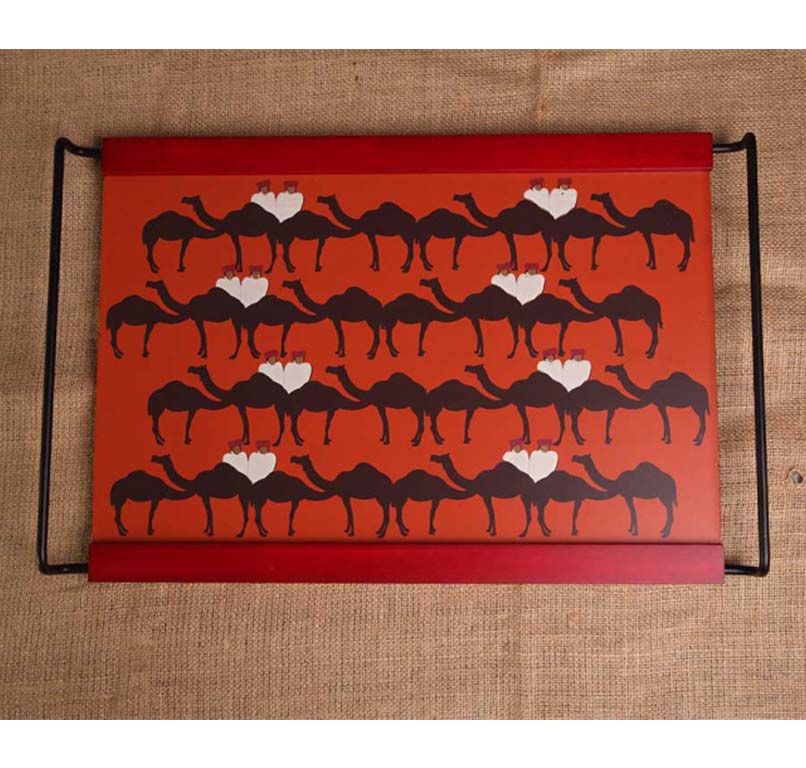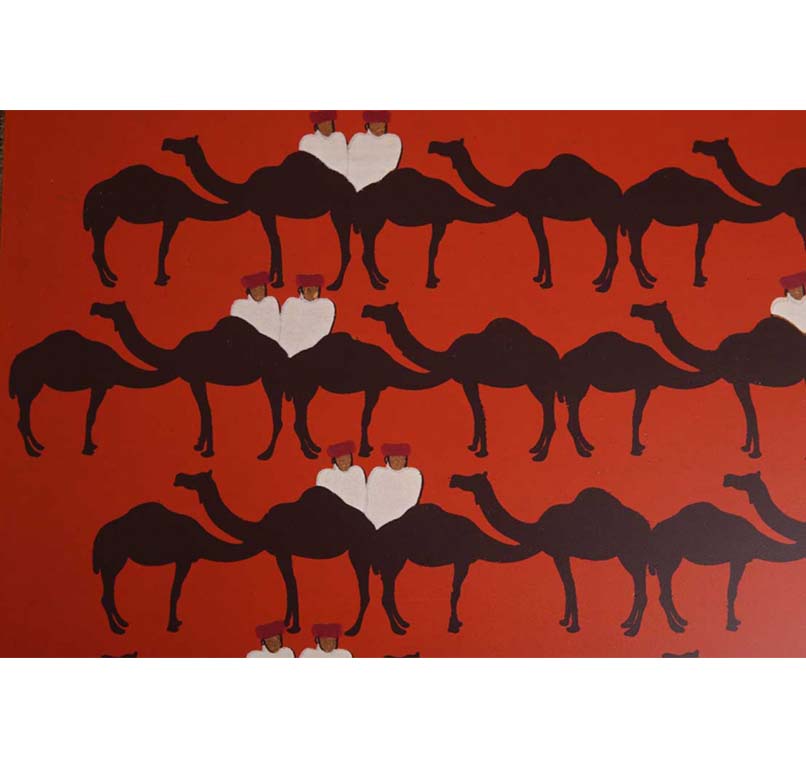 Price is subject to change
Price is subject to change