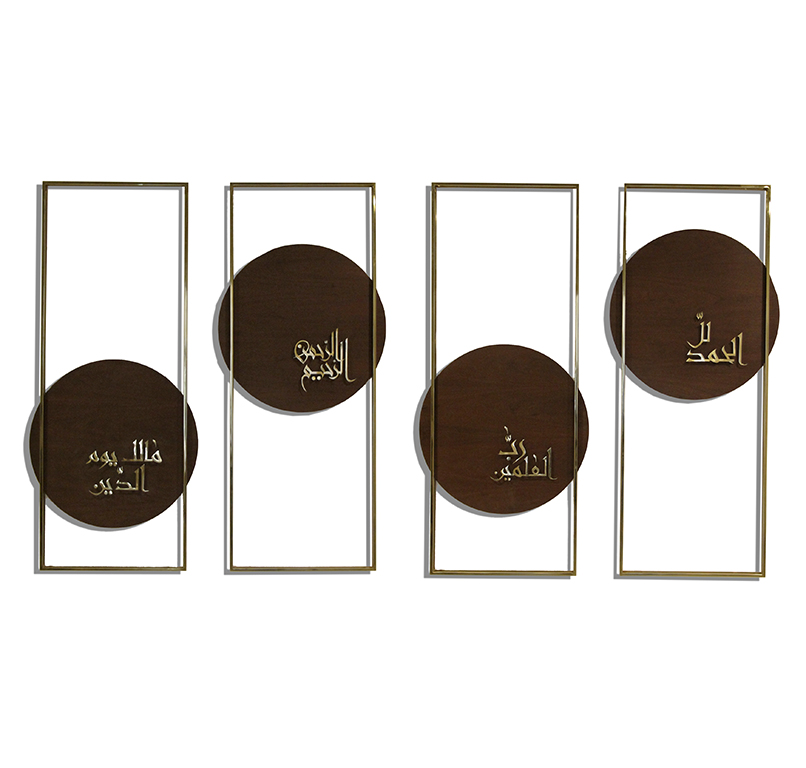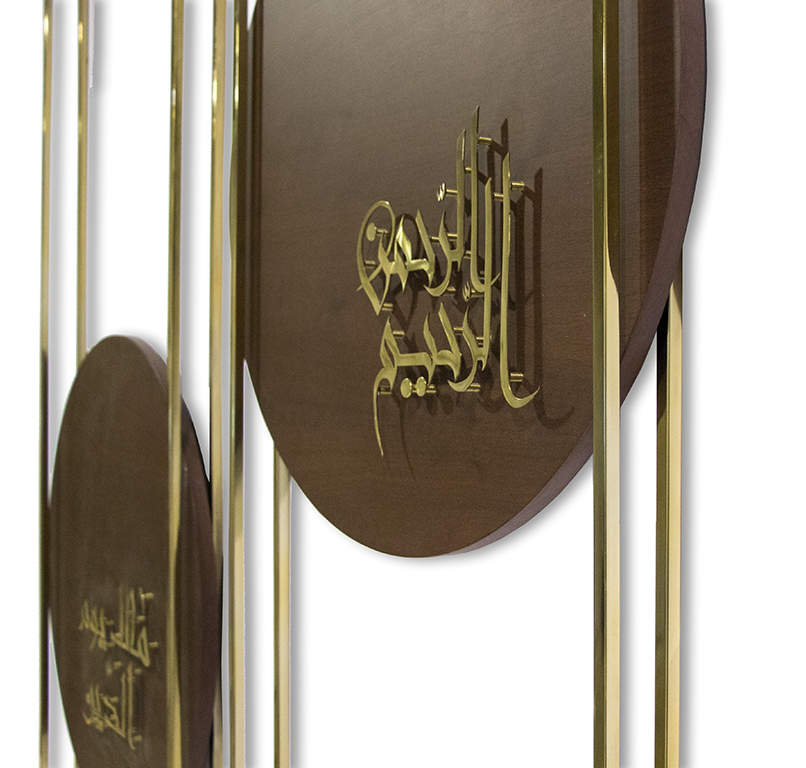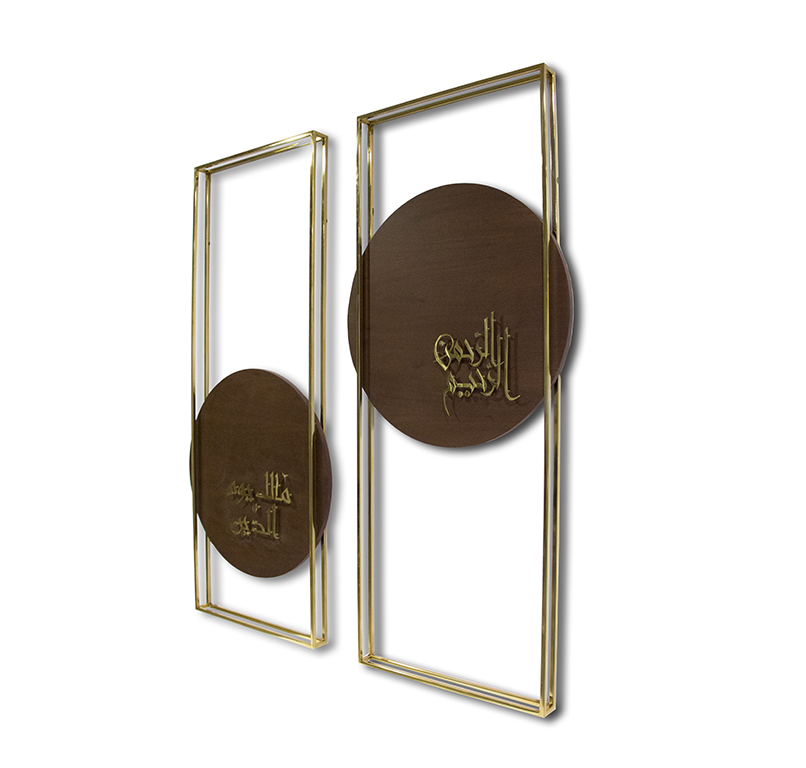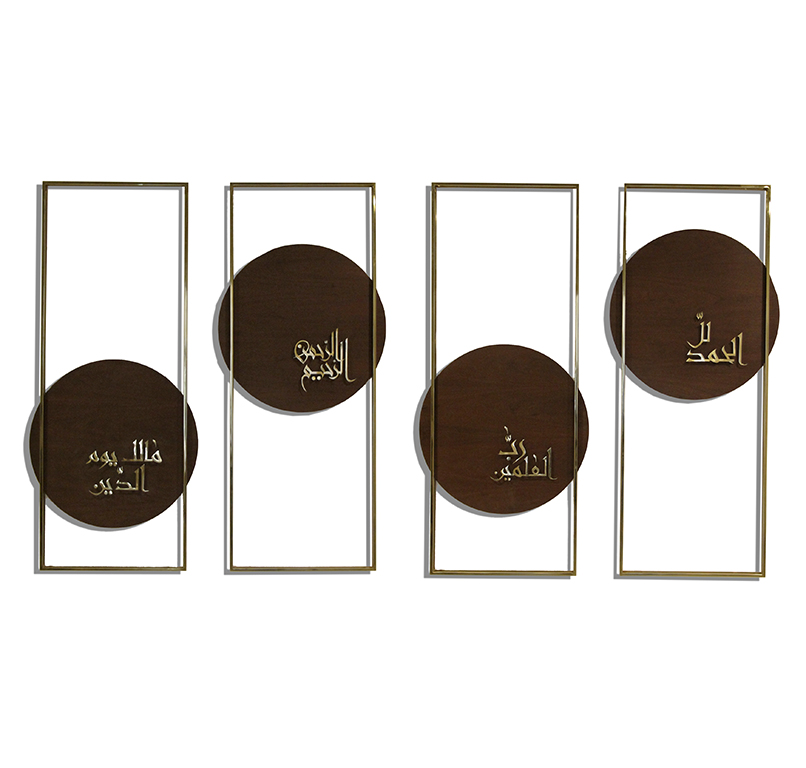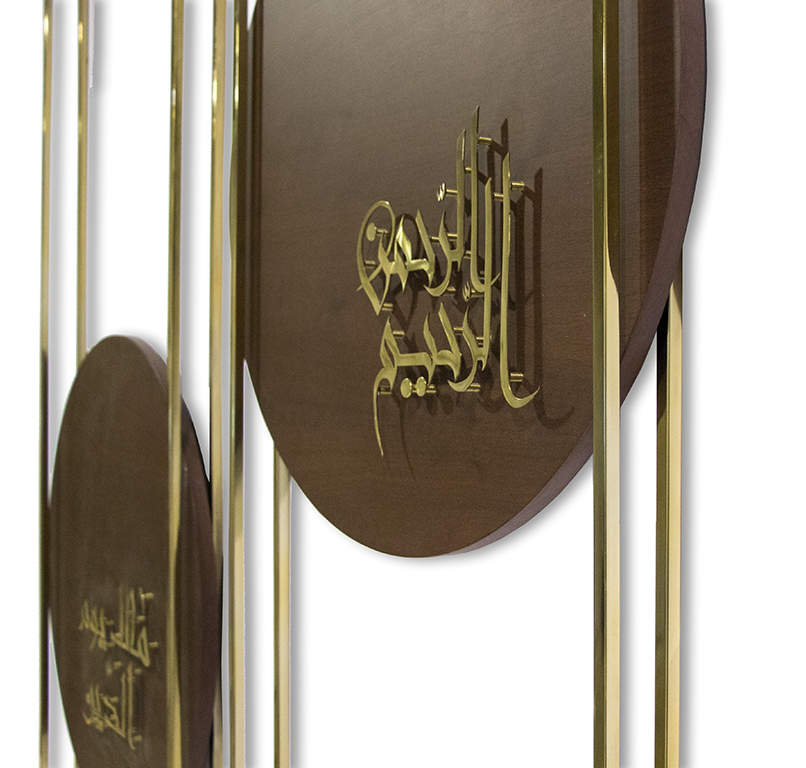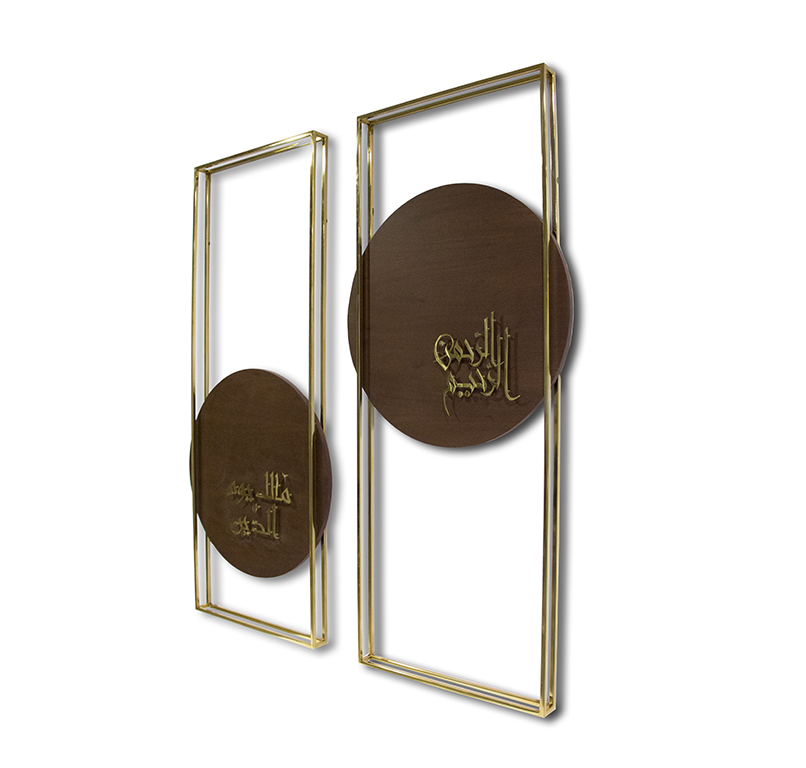 Circumscribed Wall Art "Surah Fateha" - Set of 4
Framed in a brass-coated frame our circumscribed wall art is a juxtaposition of a rectangle over a wooden circle. 
Bring blessings into your home with these beautiful Ayaat from Surah Al- Fatiha.
"All praise is for Allah - Lord of all worlds. The Most compassionate, Most Merciful. Master of the Day of Judgment."
Material:
Kale Wood
Sheesham Wood
Brass Nails
Size:
Length 26 each'' , Width 2.5 each'' , Height 60 each''
Price:
158,400 + 18% Sales Tax = PKR 186,912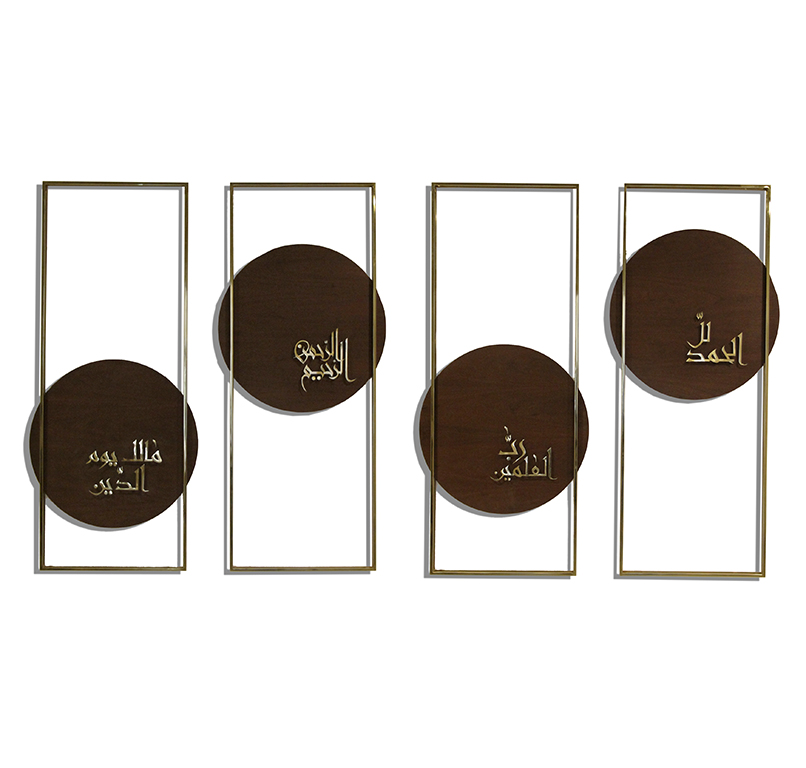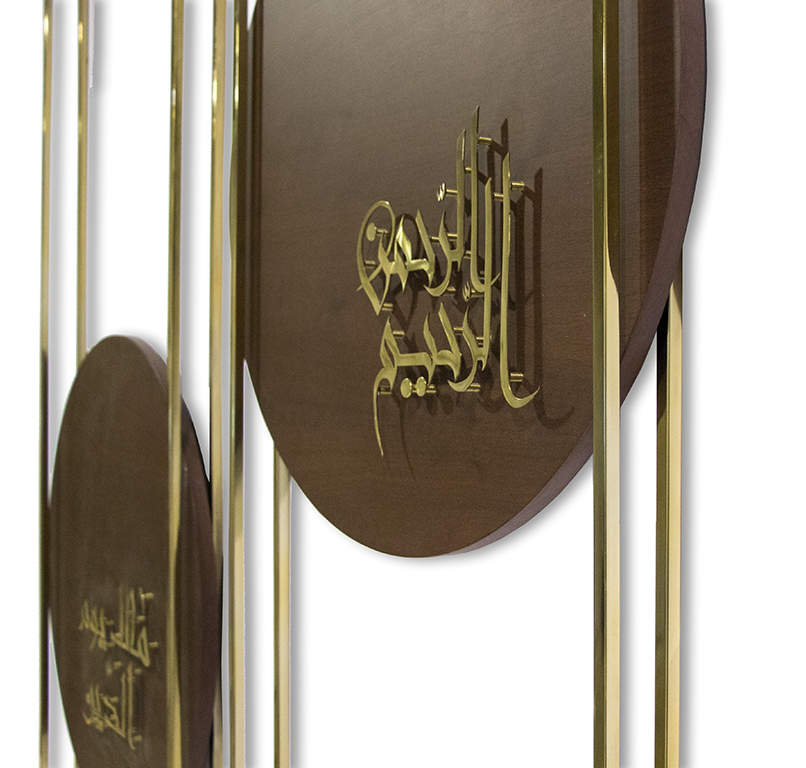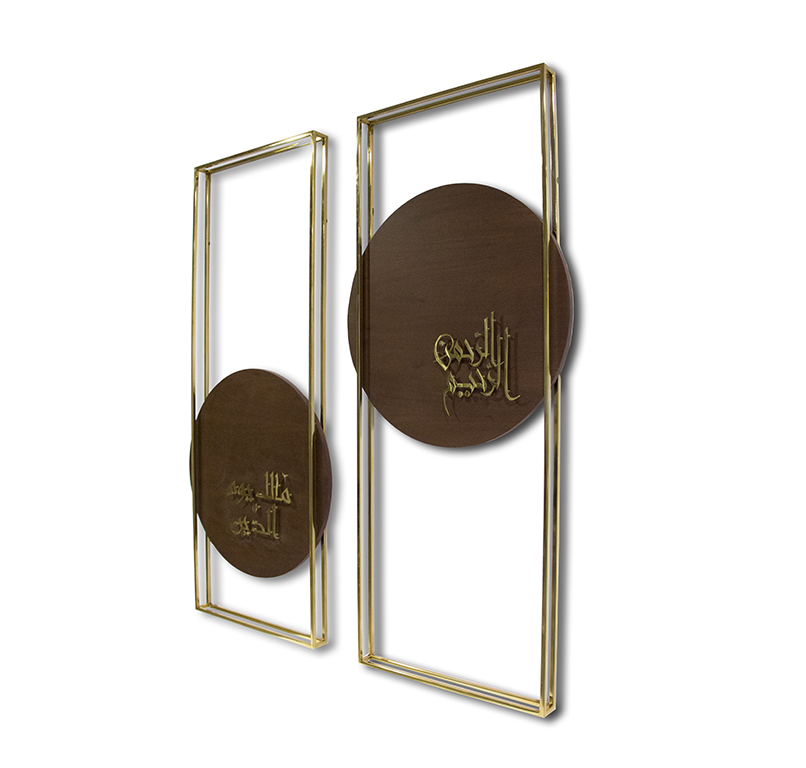 Price is subject to change
Price is subject to change