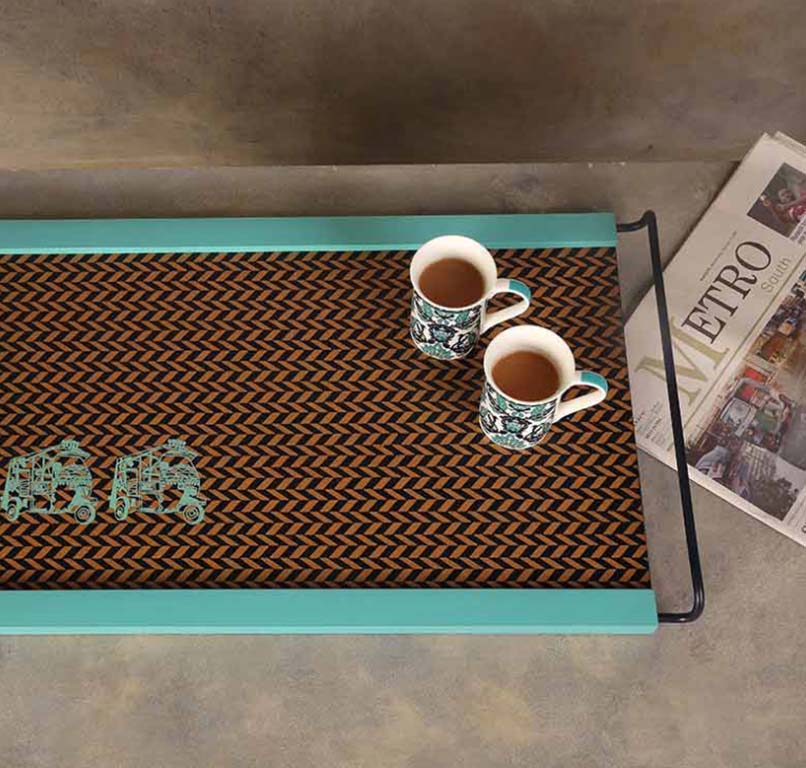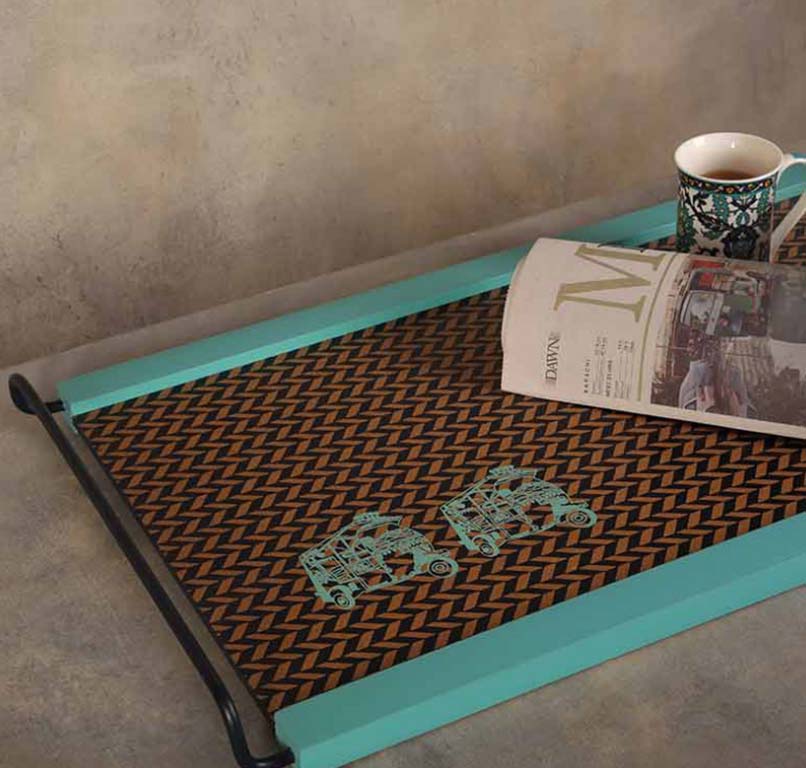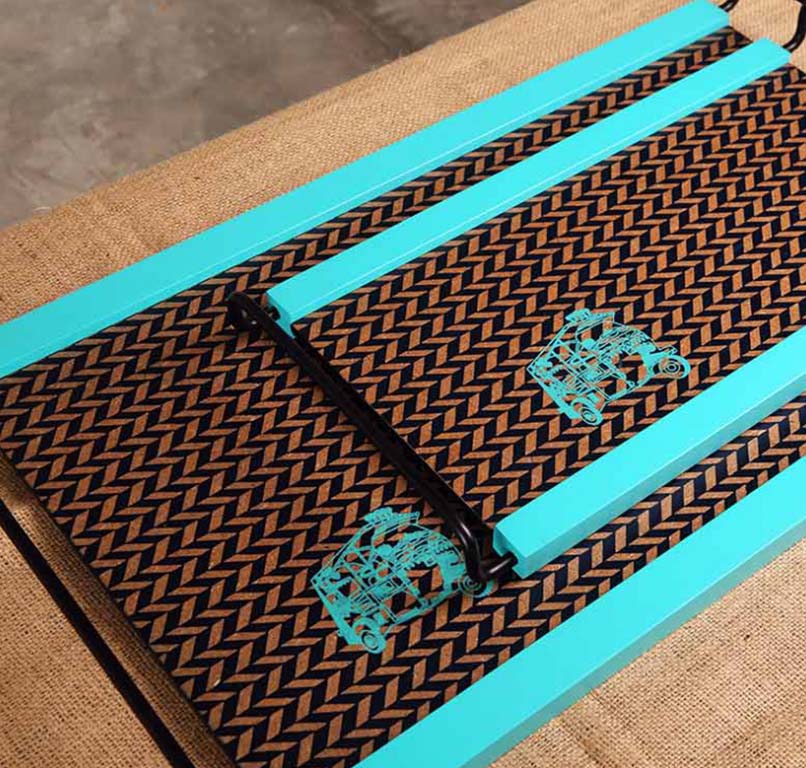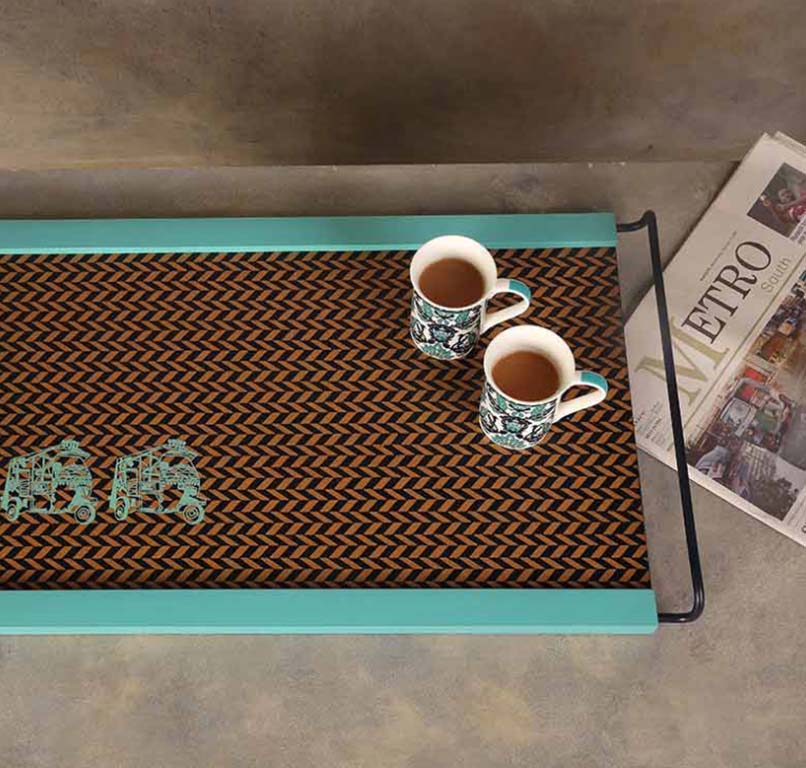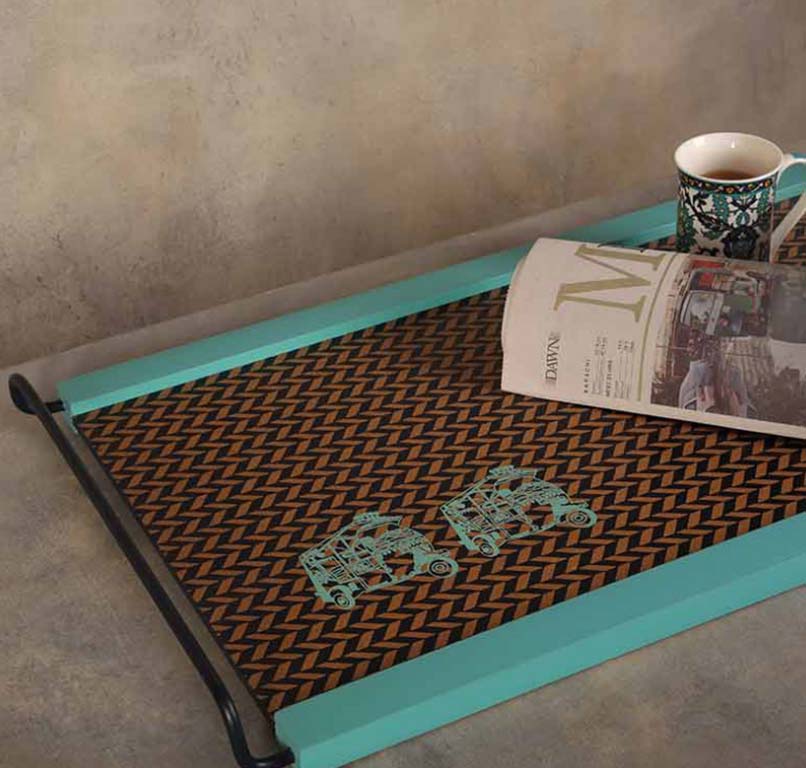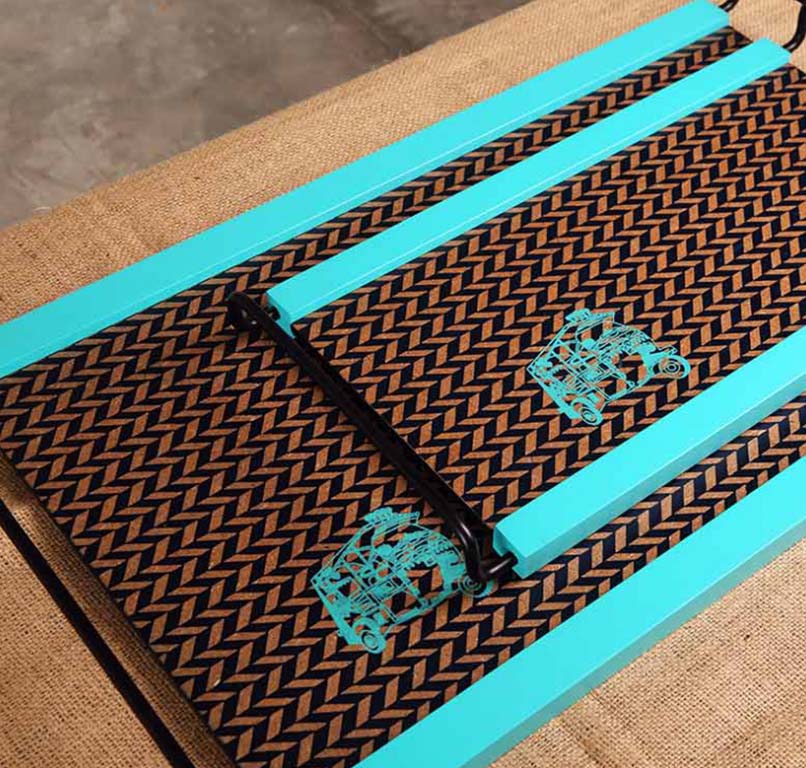 Rickshaw (Large)-Tray
The chevron pattern screen-printed on the surface of the tray with a cyan rickshaw motif makes this tray a wonderful celebration of Pakistani urban culture where rickshaws belch and saunter along congested roads across cities across Pakistan.
Care
Clean with a soft damp cloth. Use Clear Furniture Polish occasionally to maintain the surface finish.
Felt pads on the base keep other surfaces scratch free.
Material:
Kale Wood
Screen-Printed Plywood
Powder Coated Iron Rods
Size:
Length 26.5'' , Width 15.5'' , Height 1.75''
Price:
4,000 + 18% Sales Tax = PKR 4,720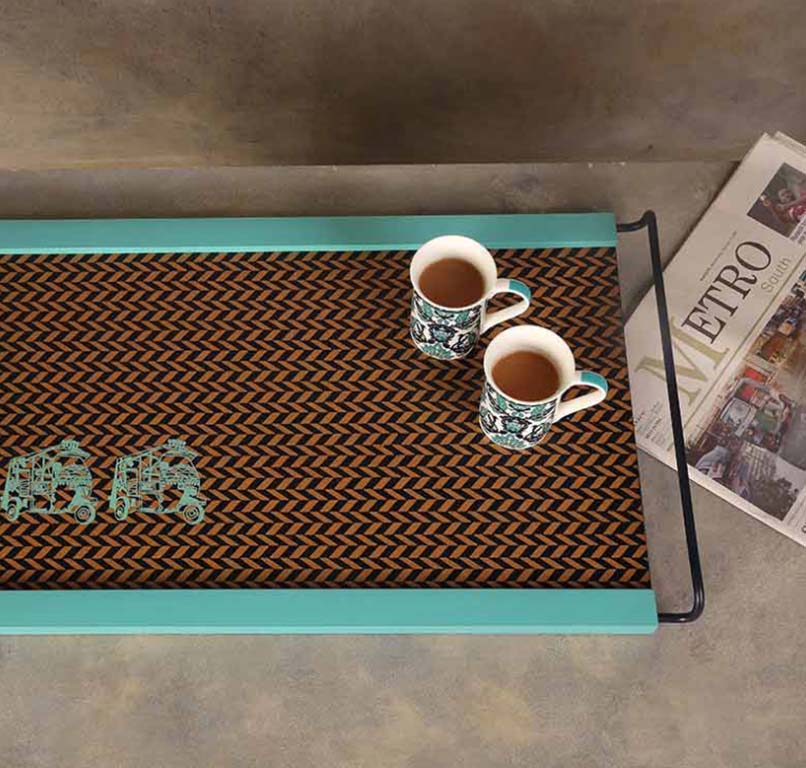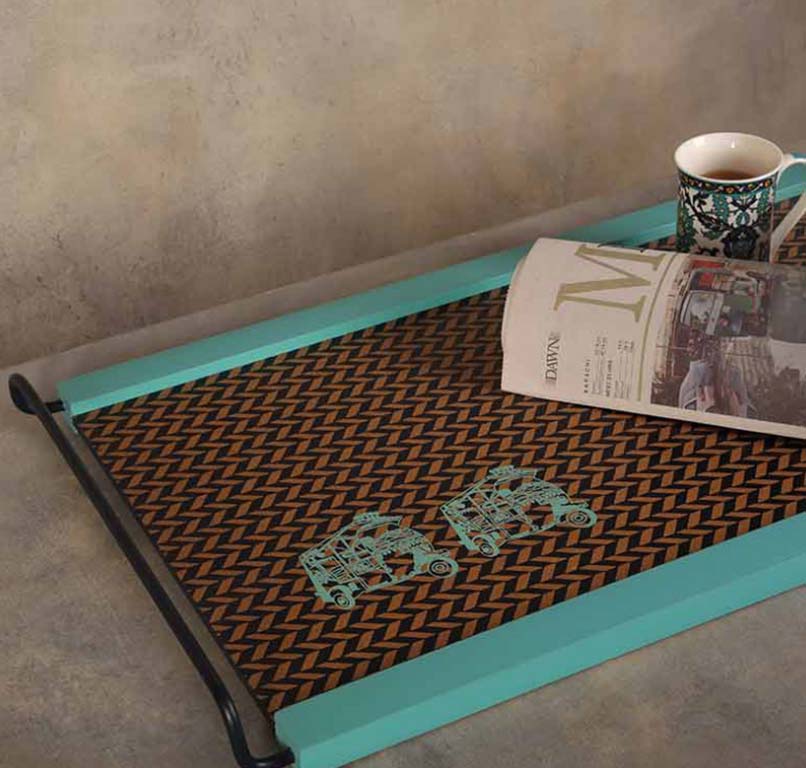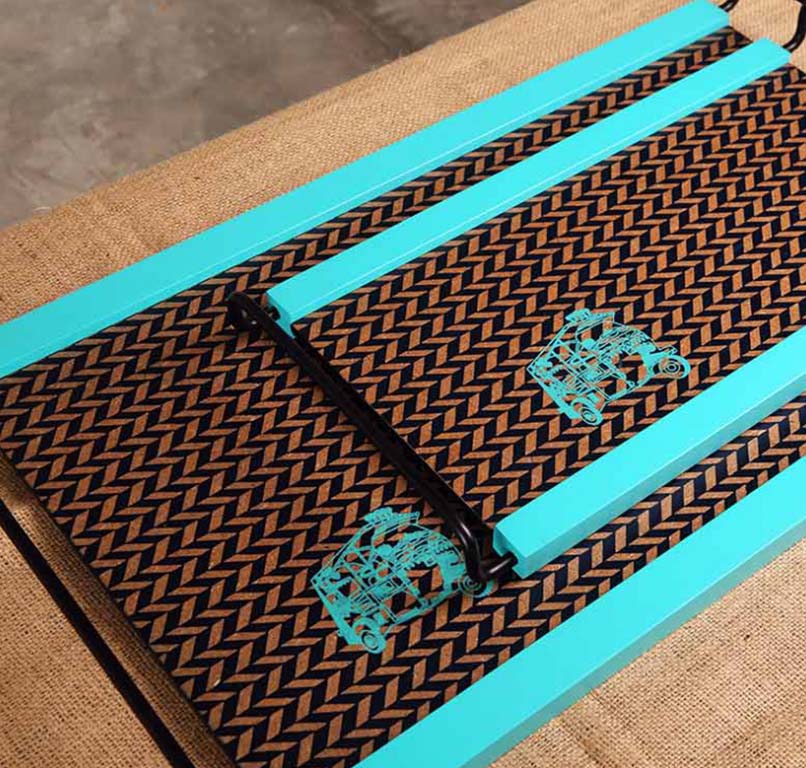 Price is subject to change
Price is subject to change