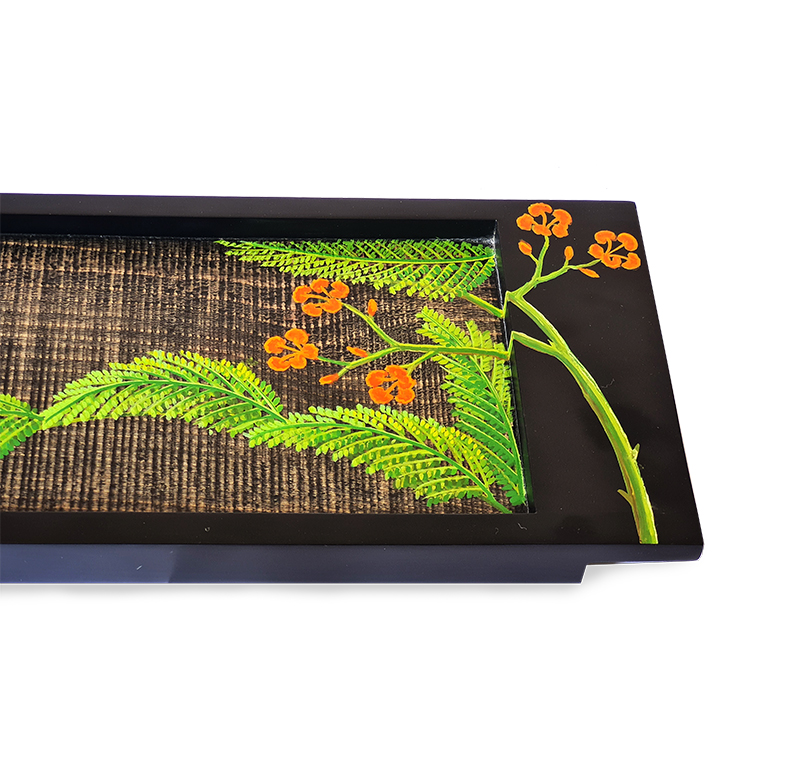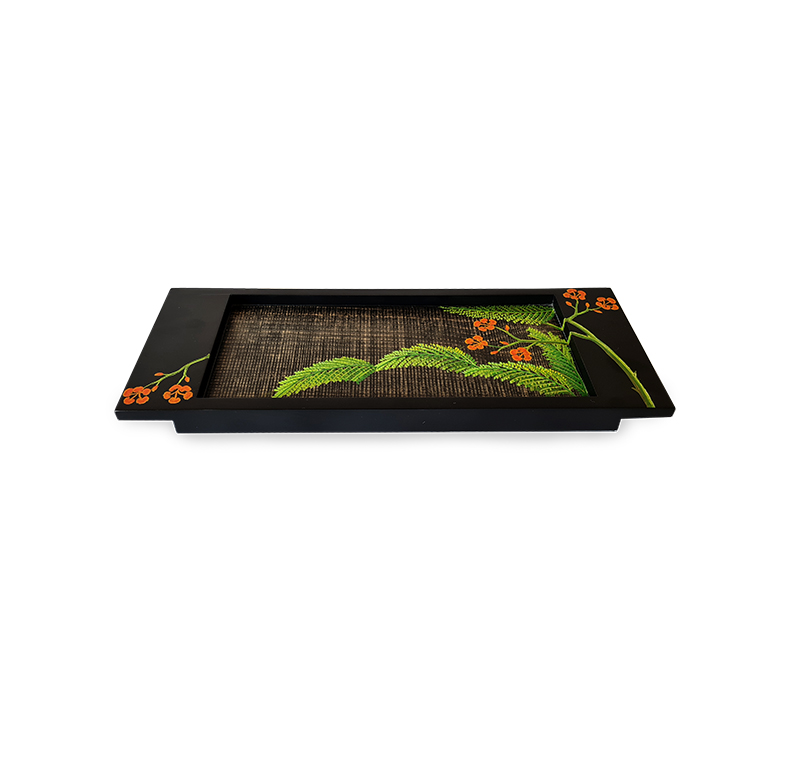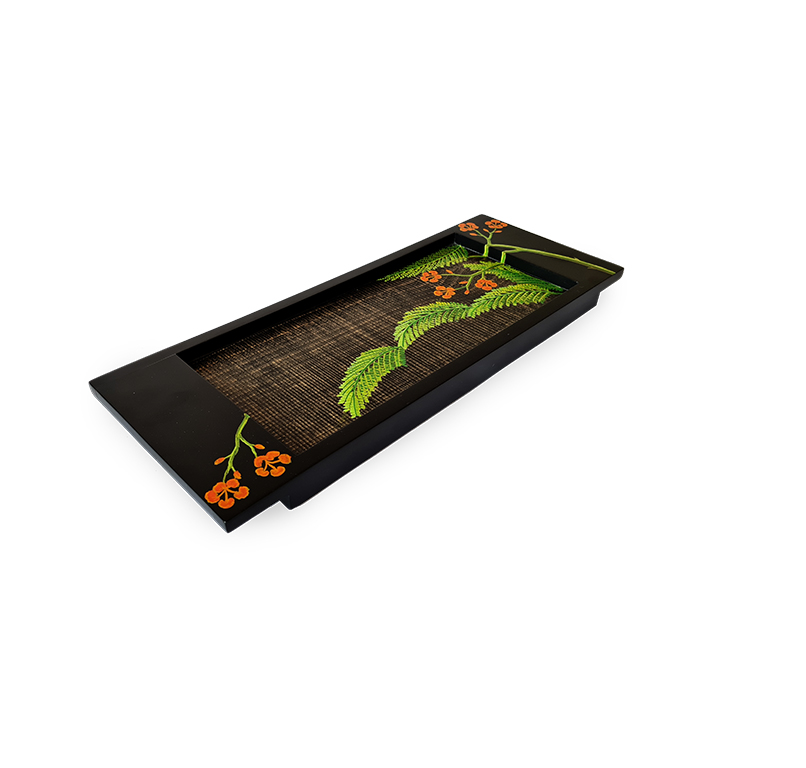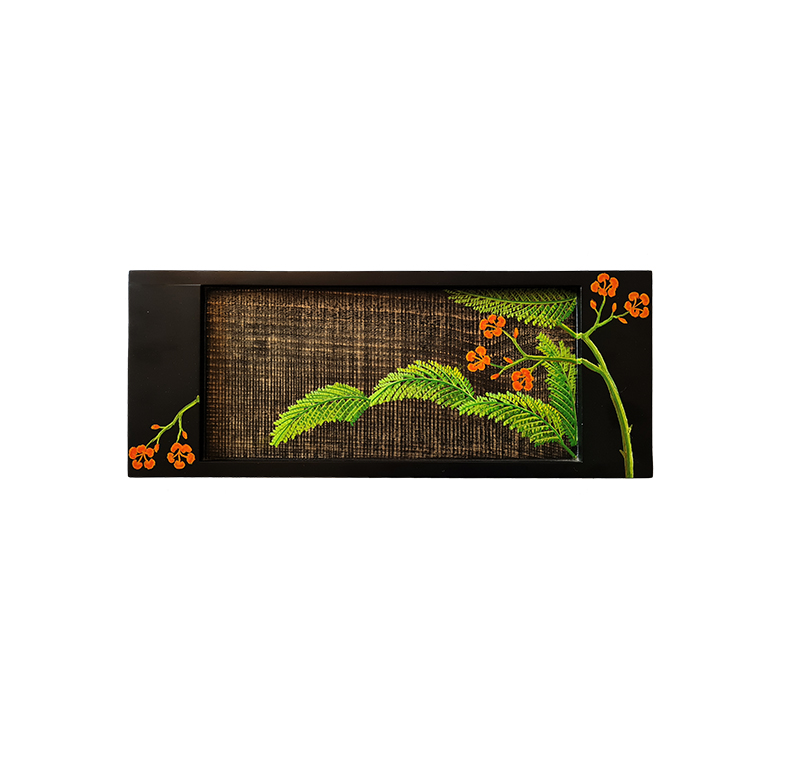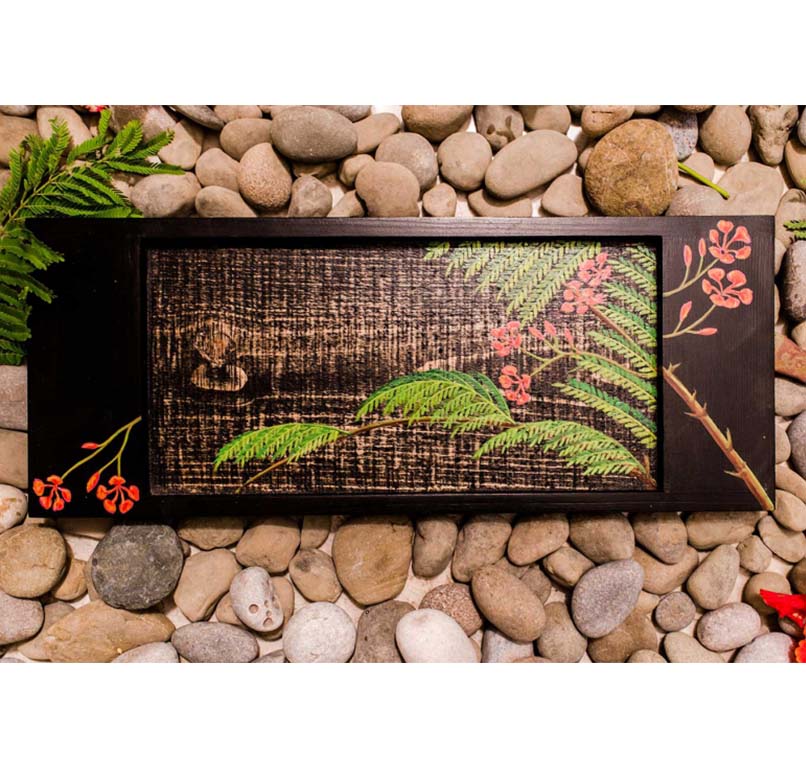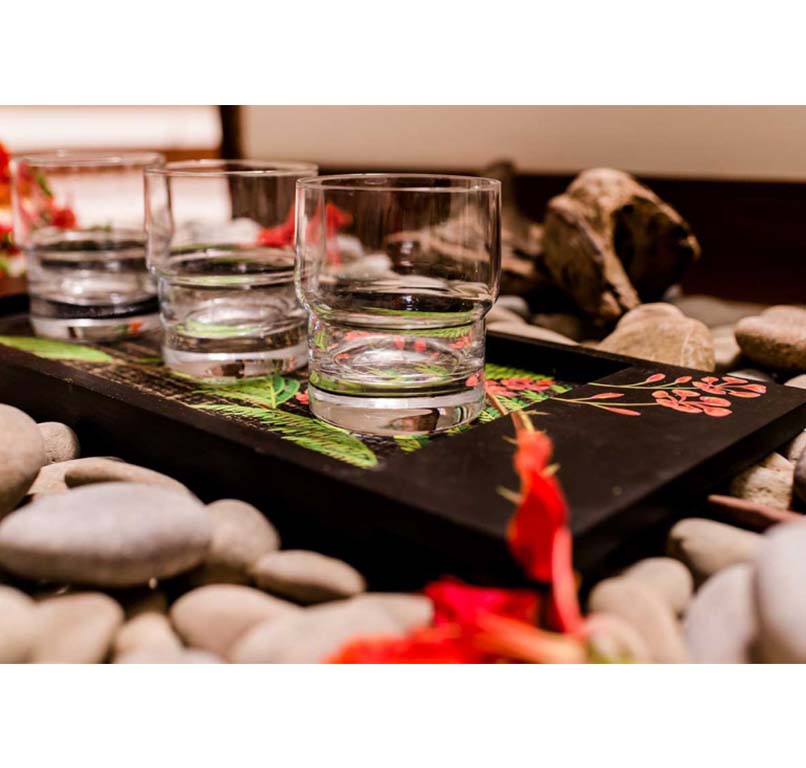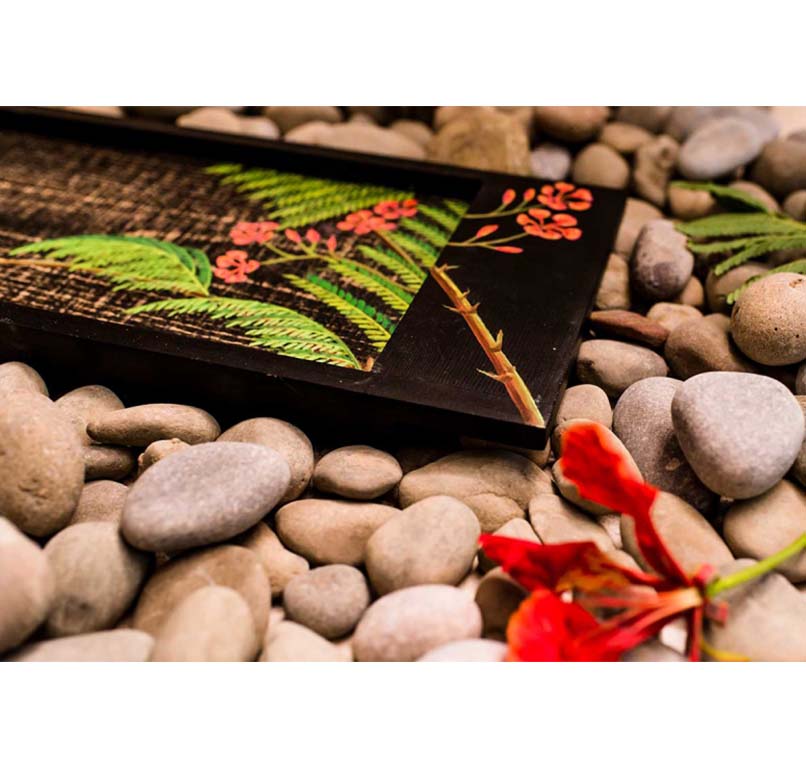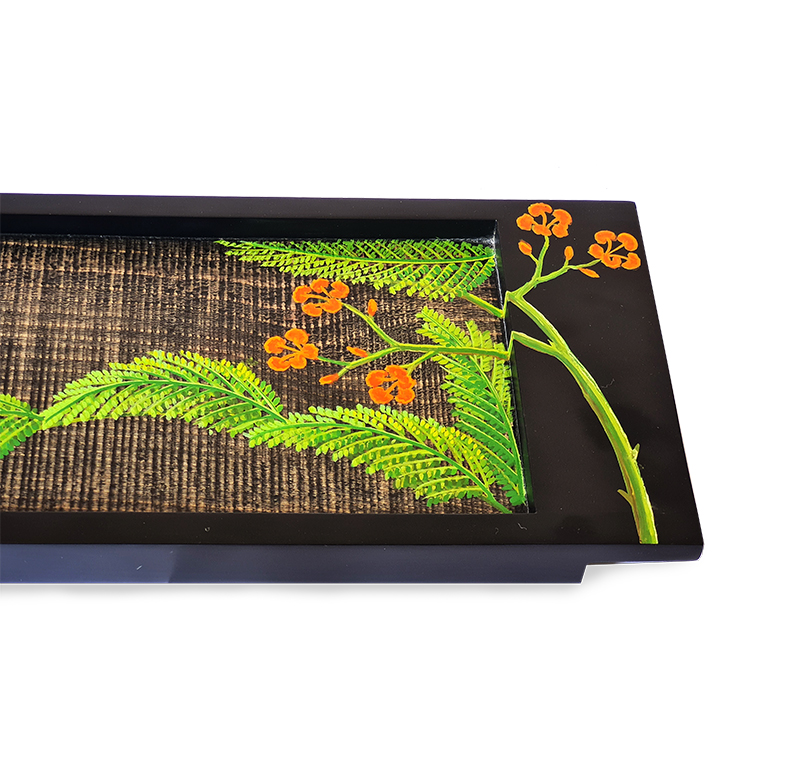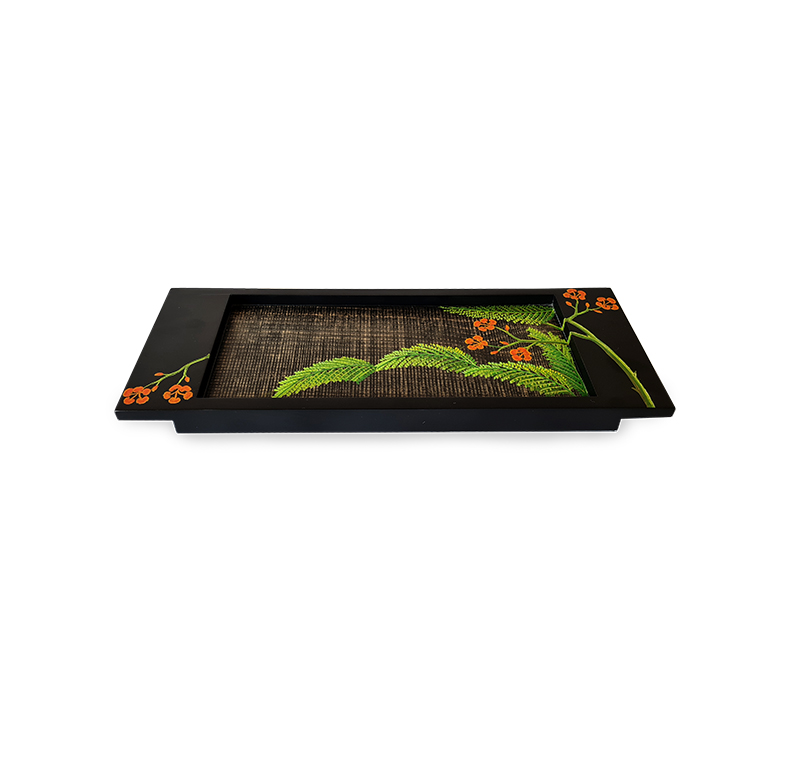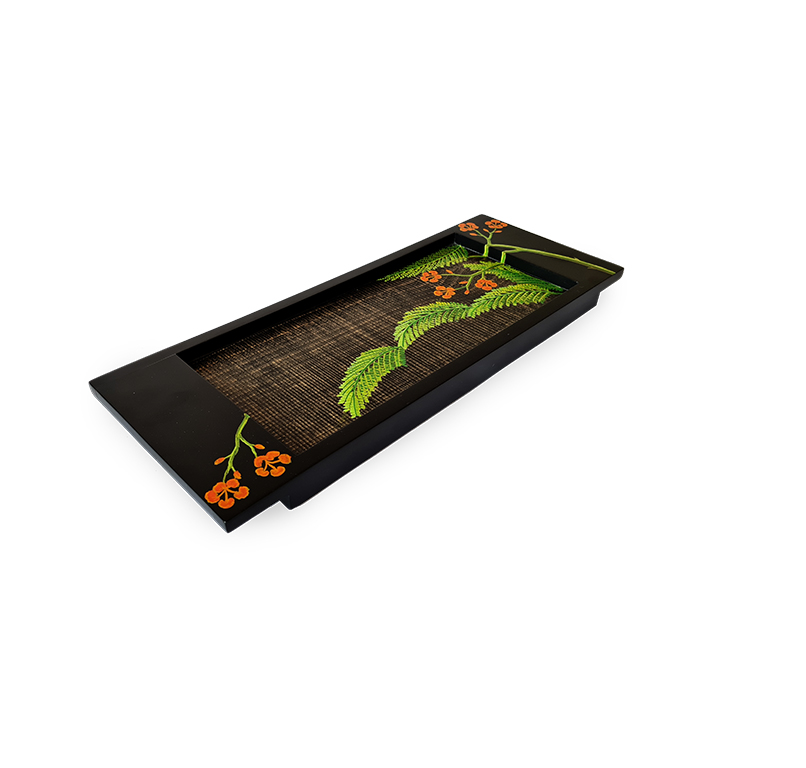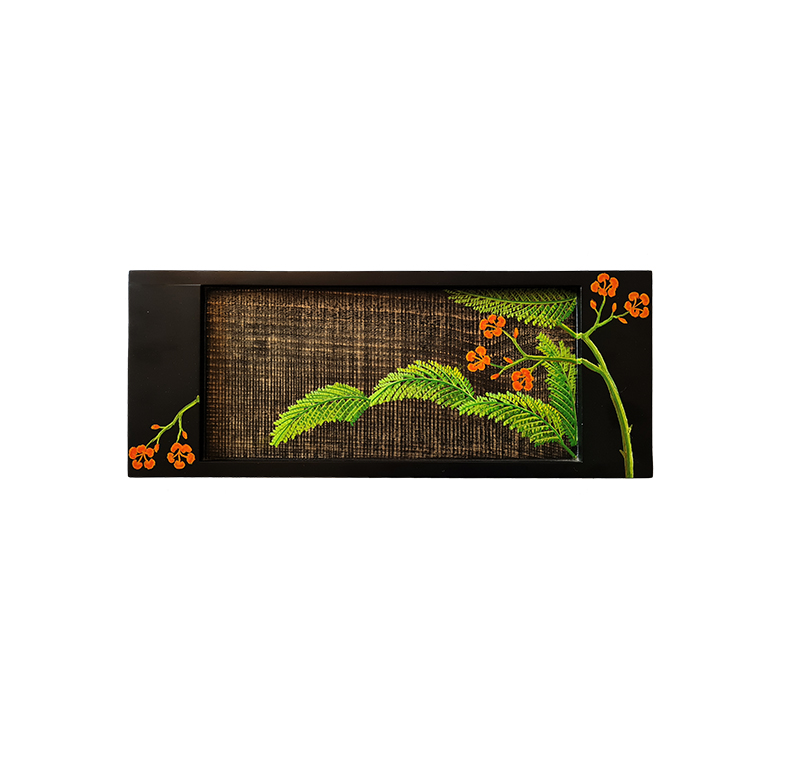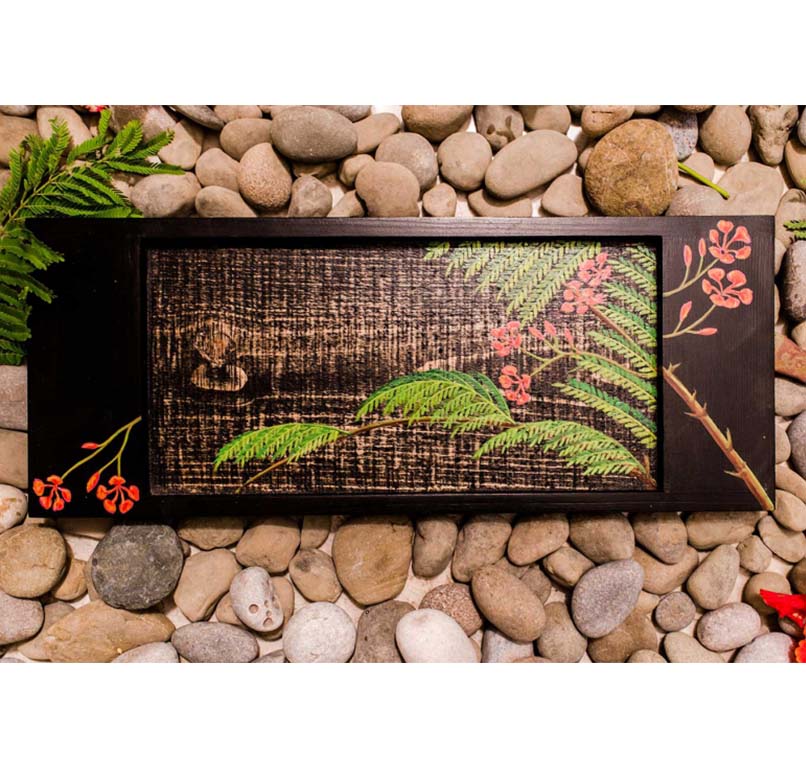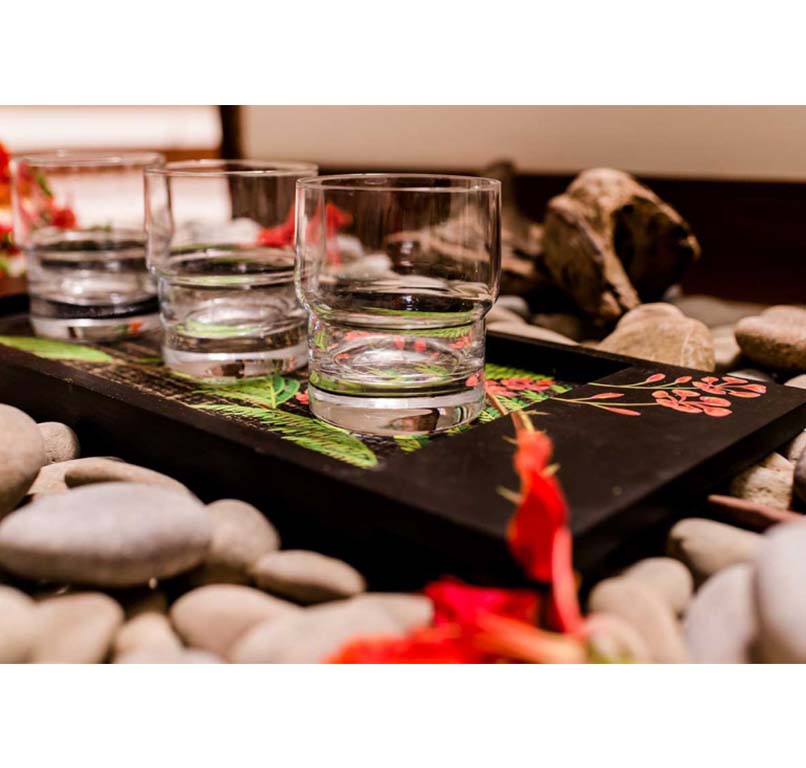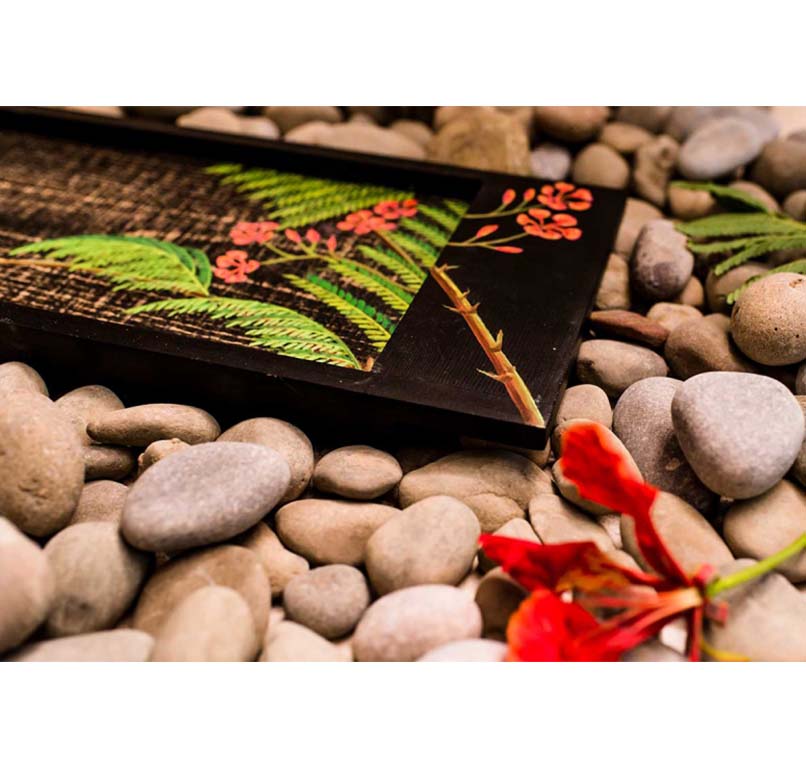 Gulmohar (Mussaweri) - Tray
The crimson bursts of Gulmohar set the already sweltering city on fire in the summer. This wonderful flowering tree has been beautifully hand-painted by our partner artist on our Gulmohar trays, celebrating the vibrant city of Karachi. This tray is perfect for serving drinks on a hot summer's day.
Care
Clean with a soft damp cloth. Use Clear Furniture Polish occasionally to maintain the wood's natural finish.
A water-based coating makes the surface resistant to scratches, abrasions and chemical agents making this tray easy to maintain.
Felt pads at the bottom keep all surfaces scratchfree. 
Material:
Kale Wood
Acrylic Paint
Size:
Length 20'' , Width 8'' , Height 1.5''
Price:
6,200 + 18% Sales Tax = PKR 7,316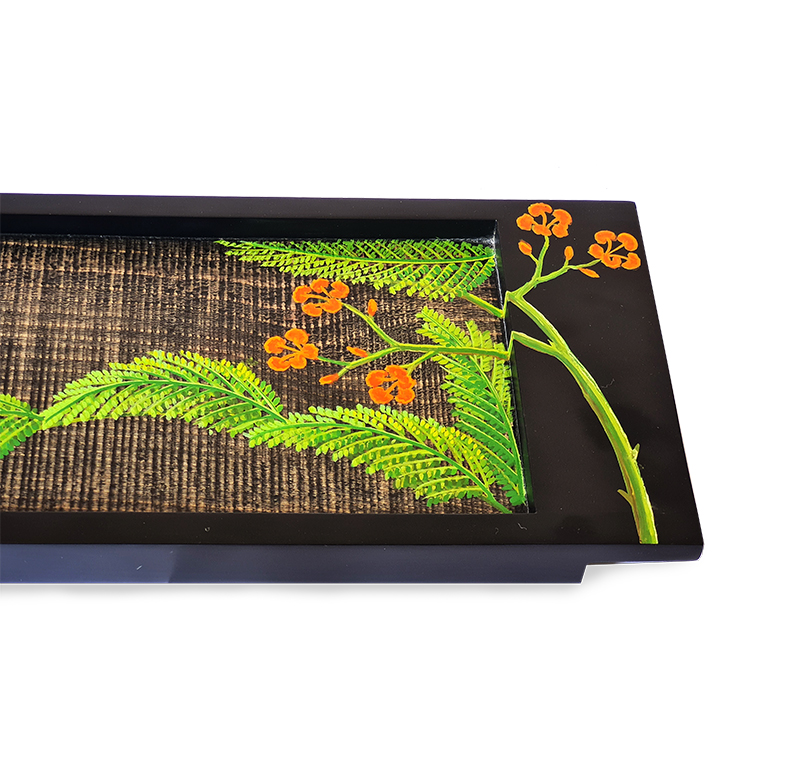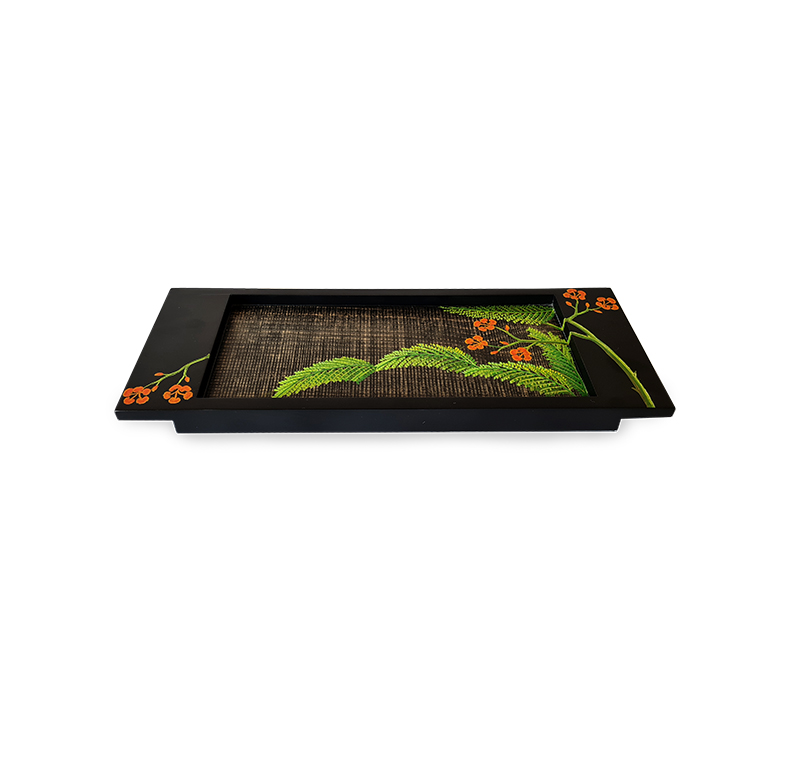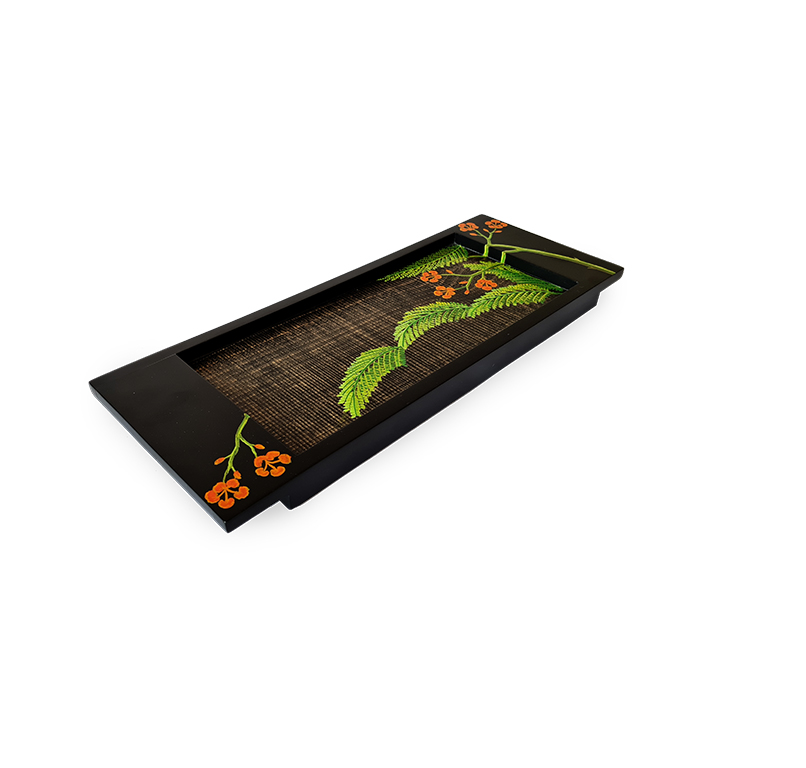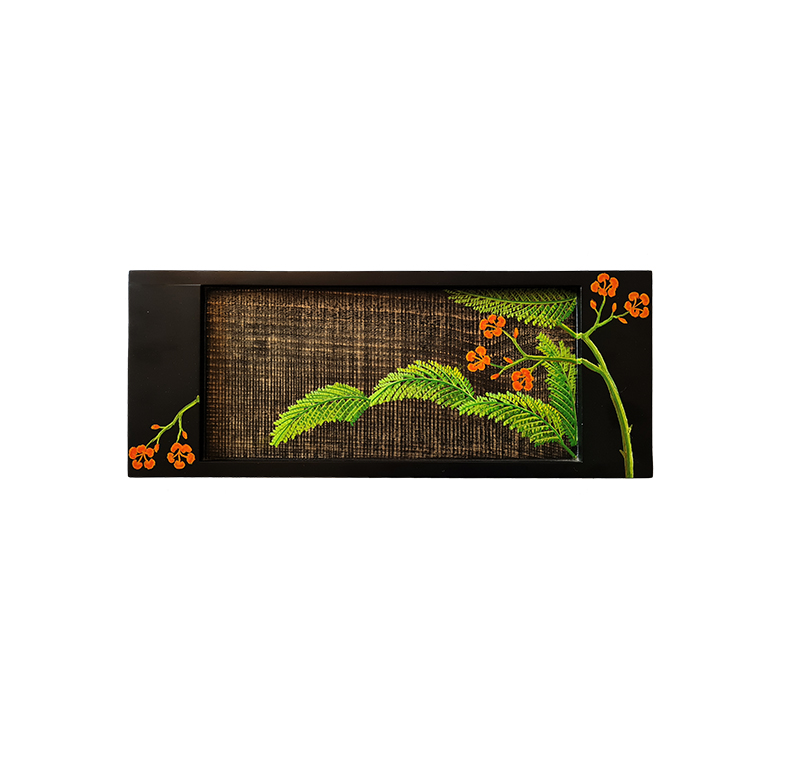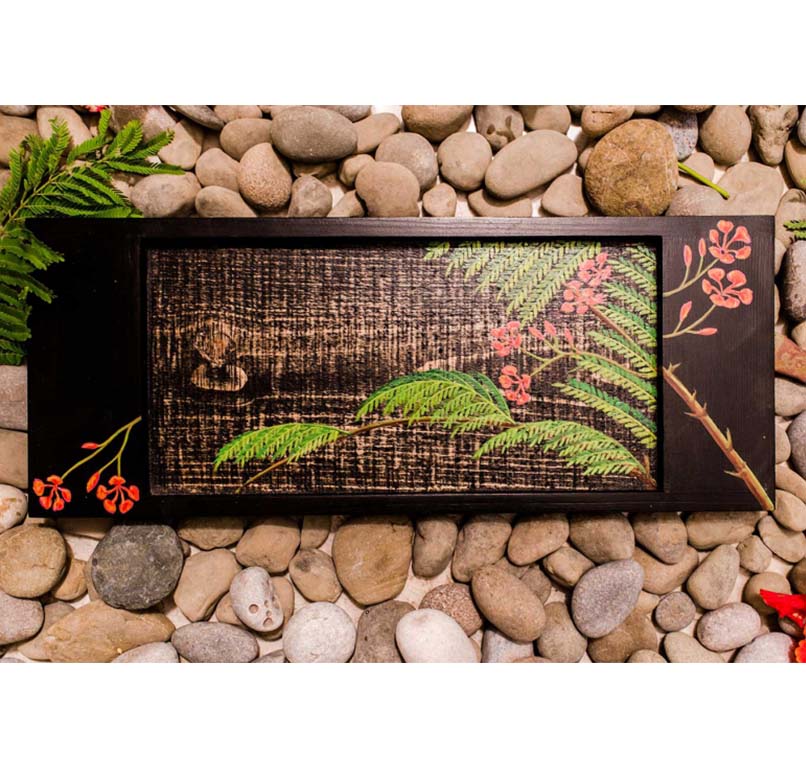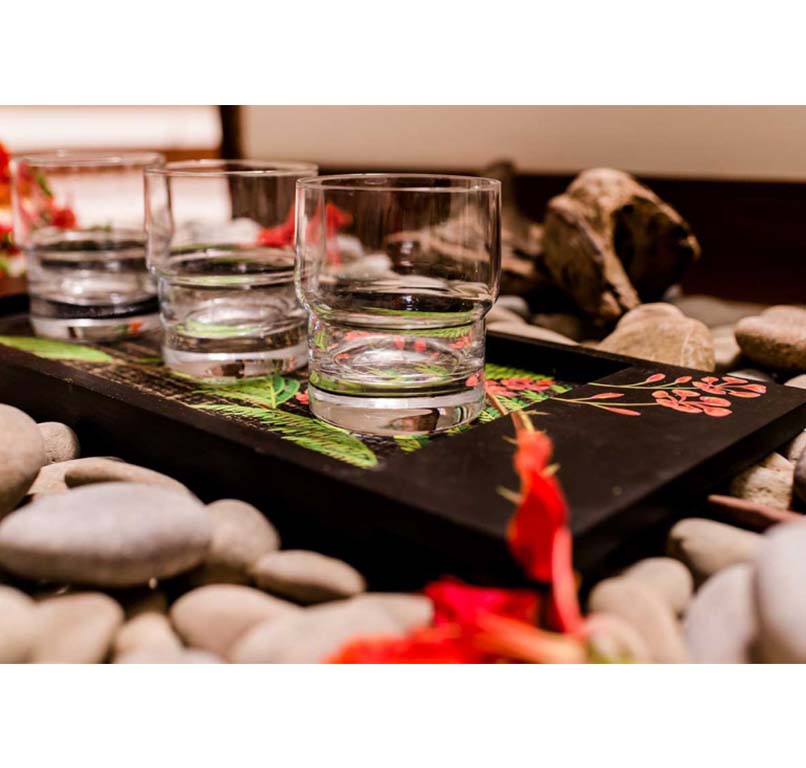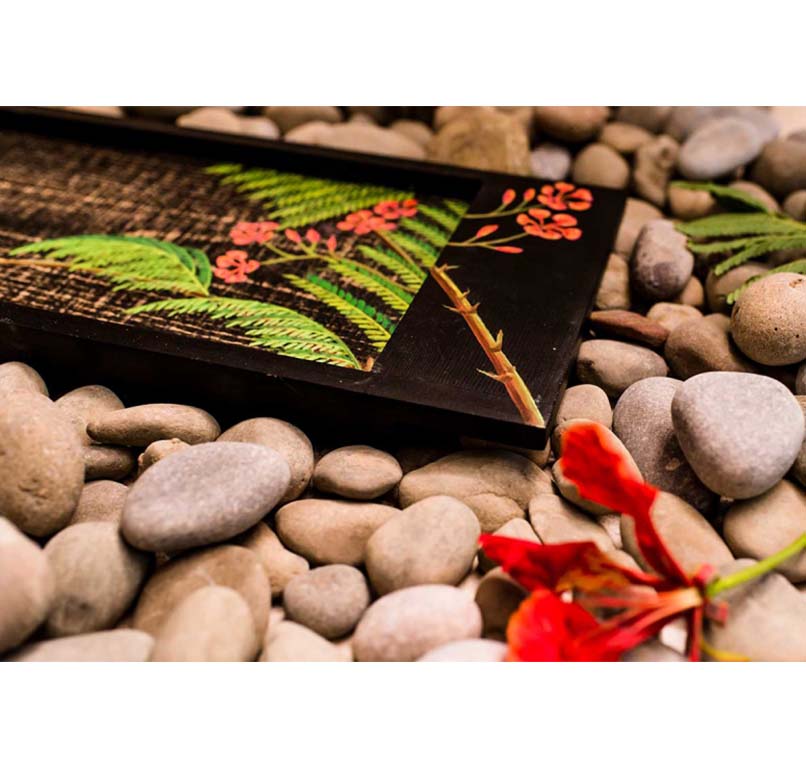 Price is subject to change
Price is subject to change