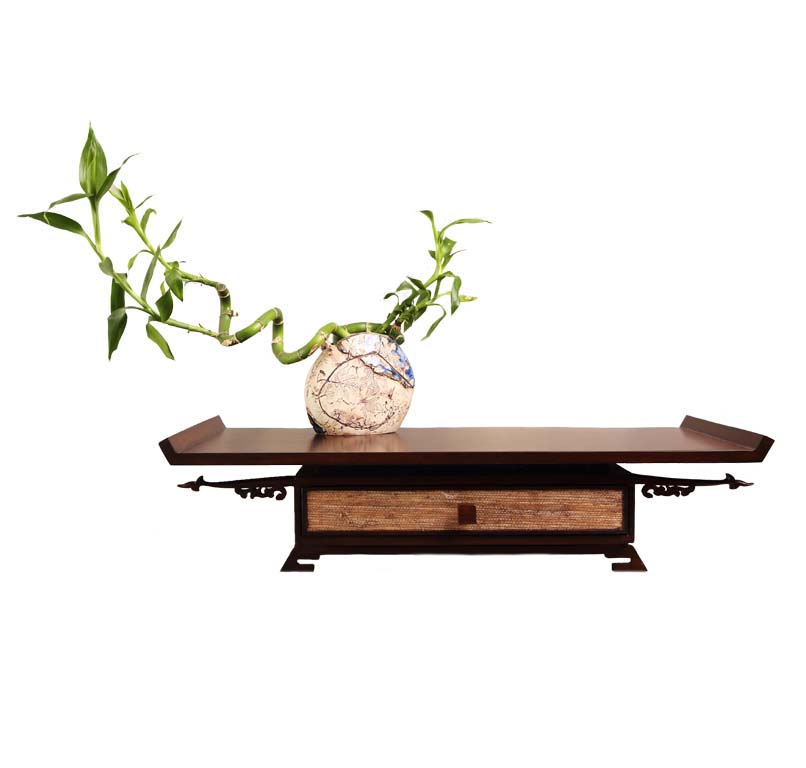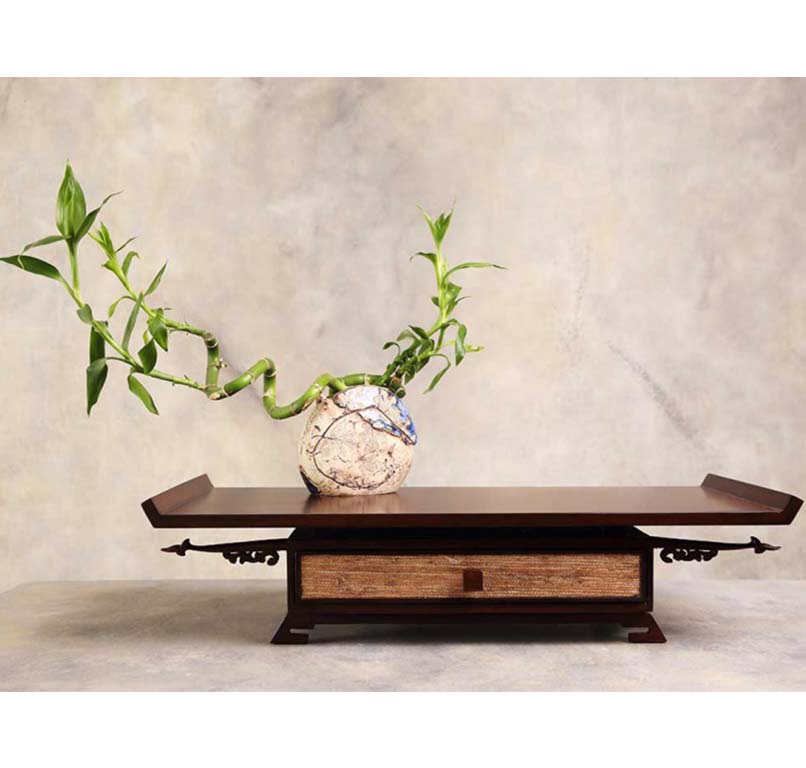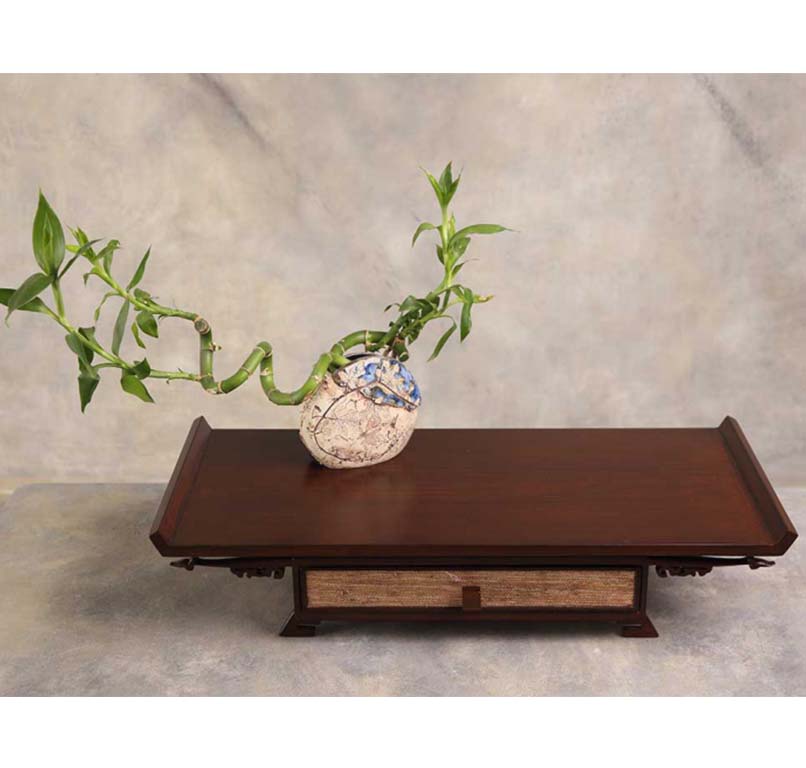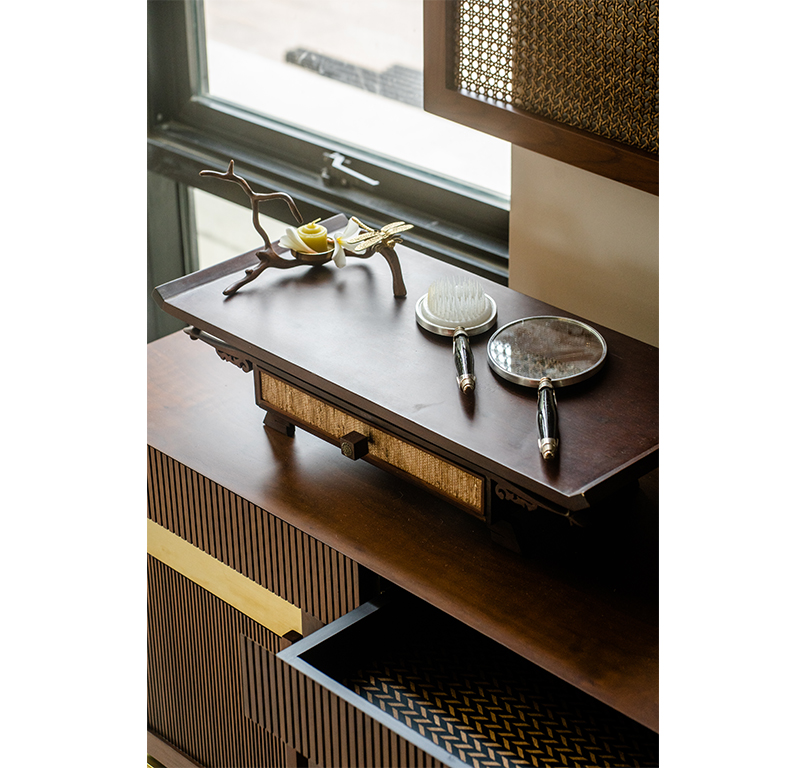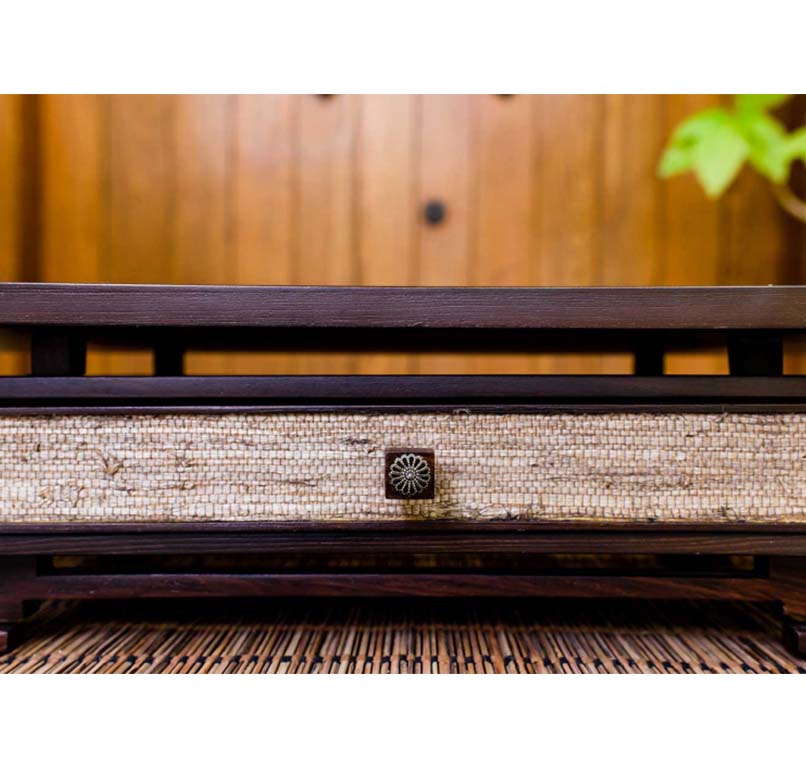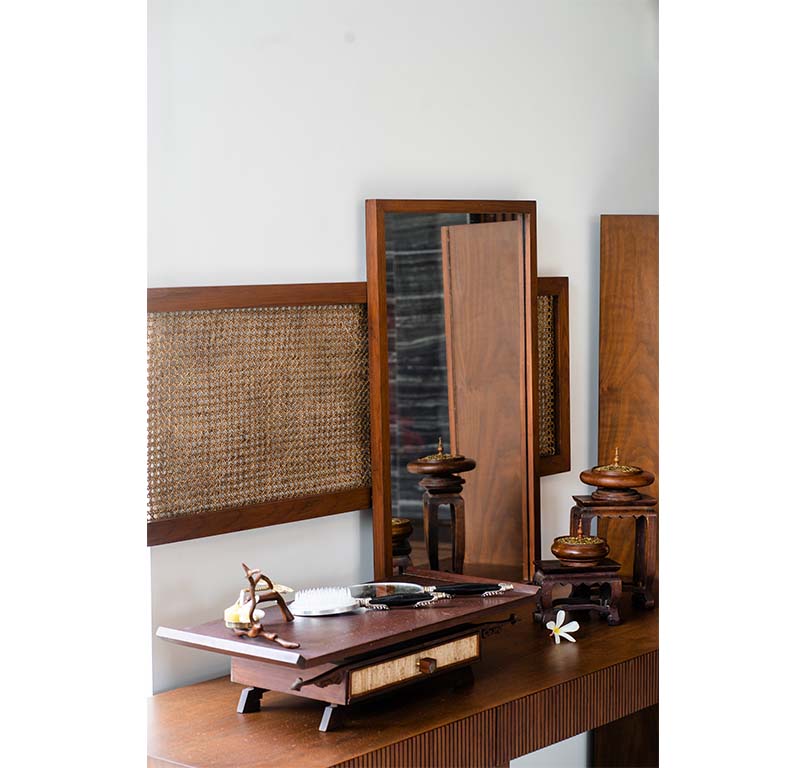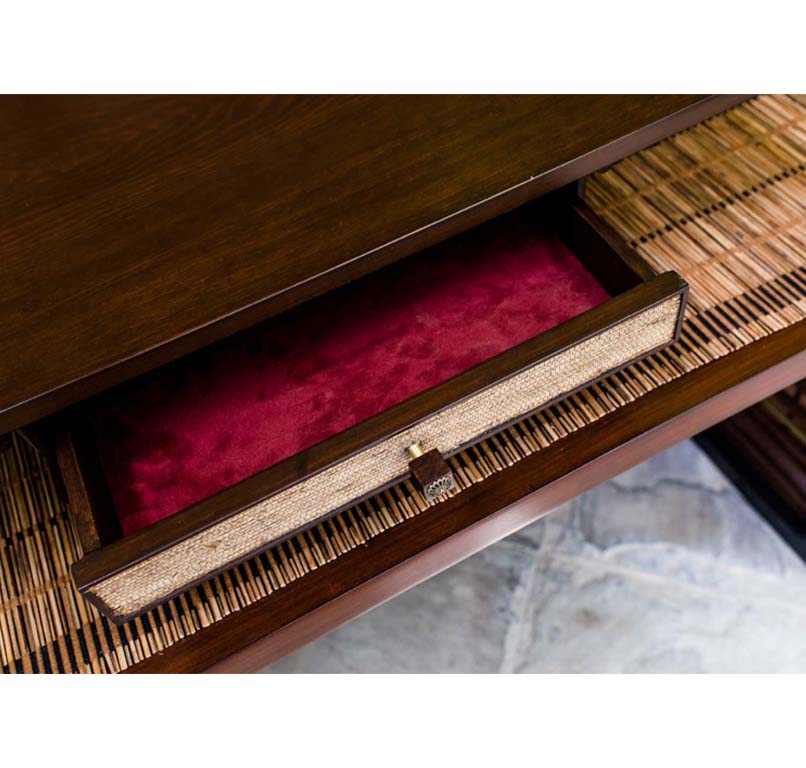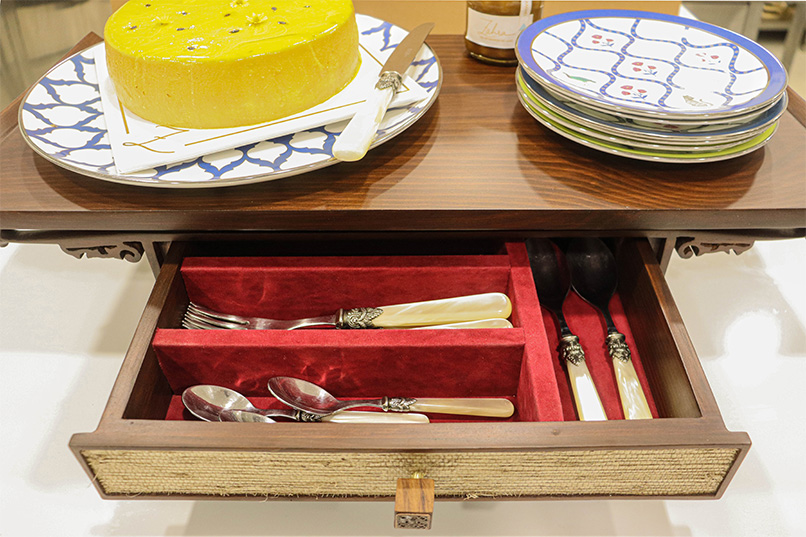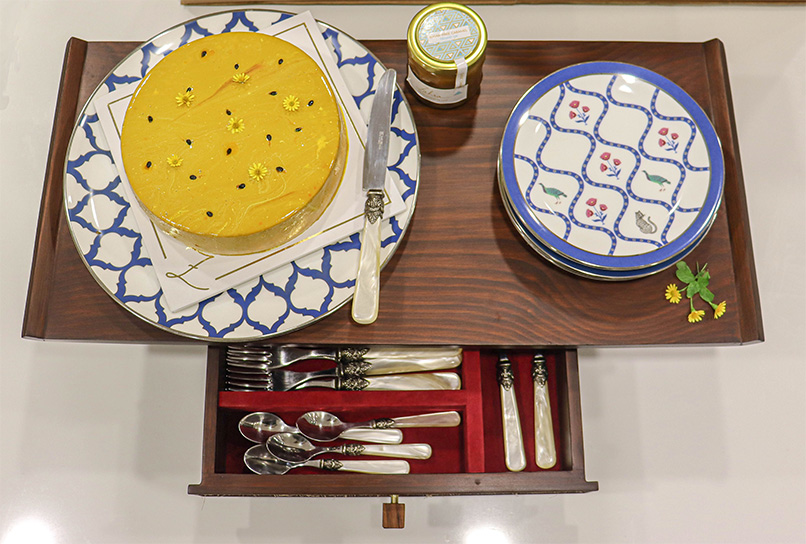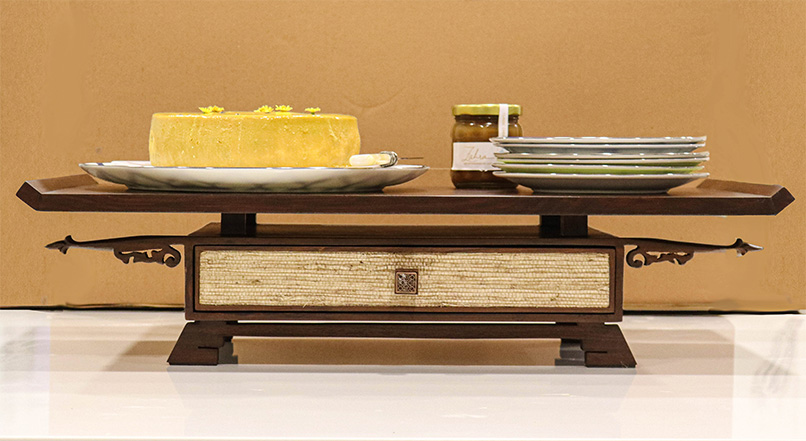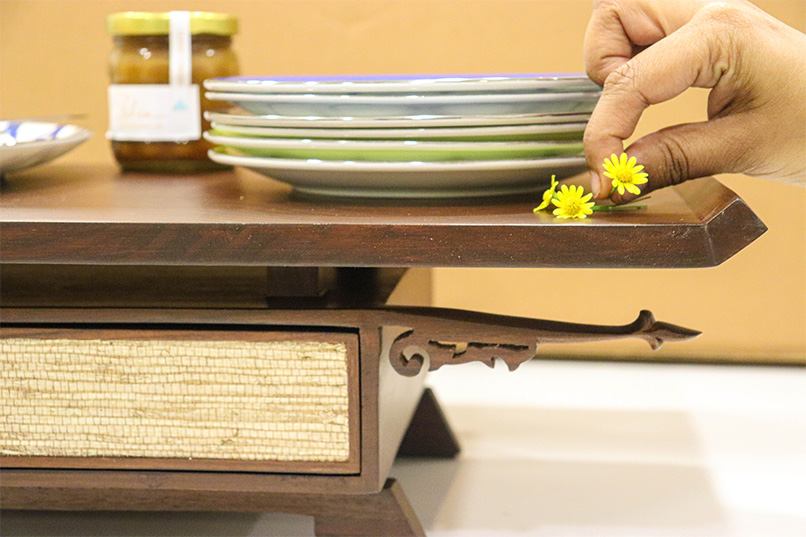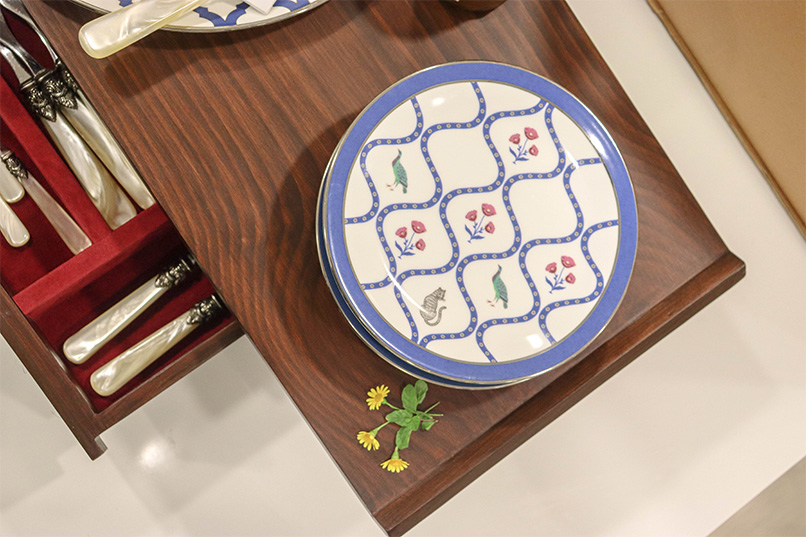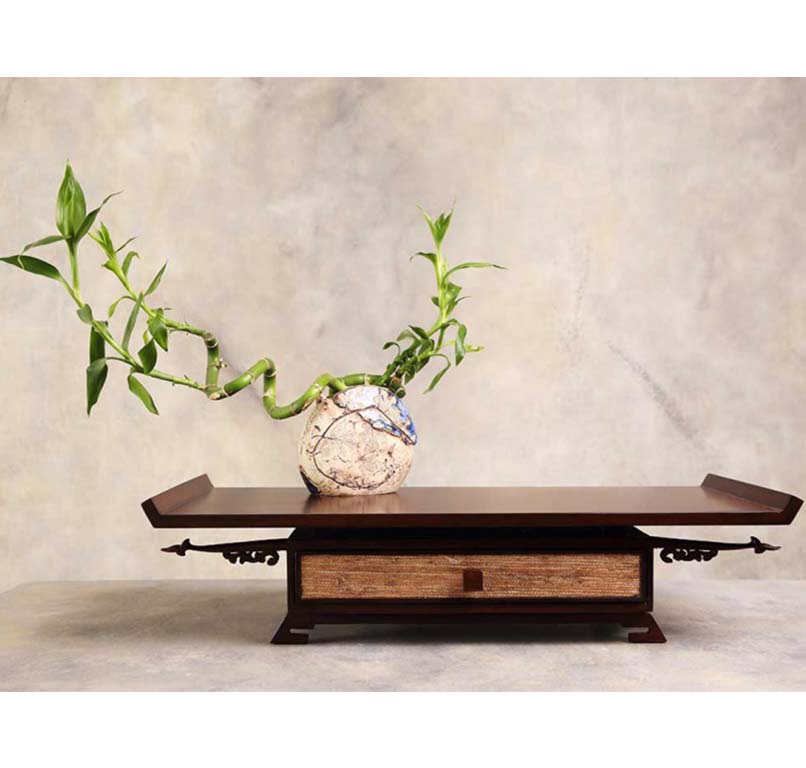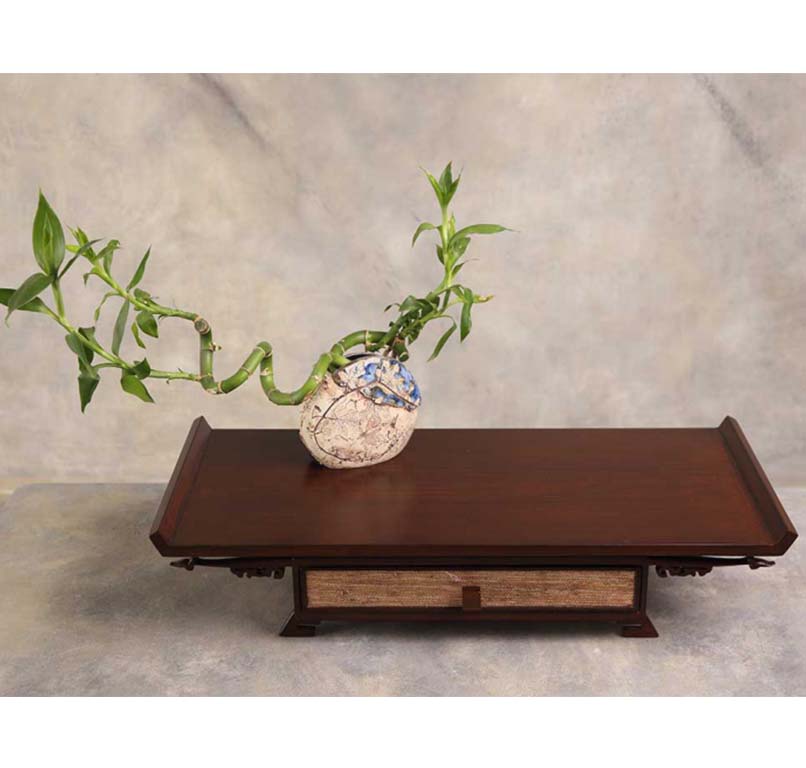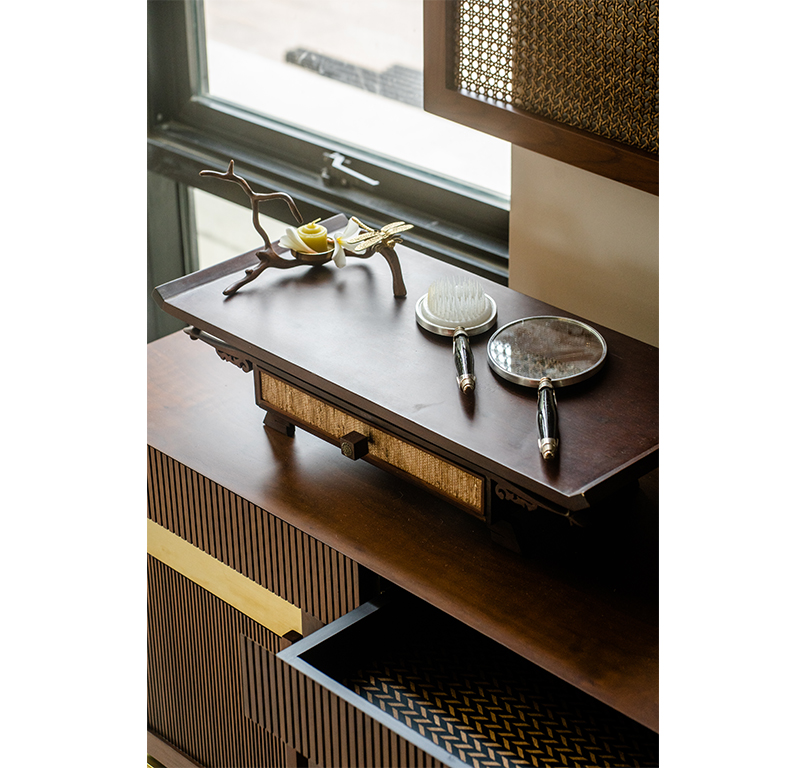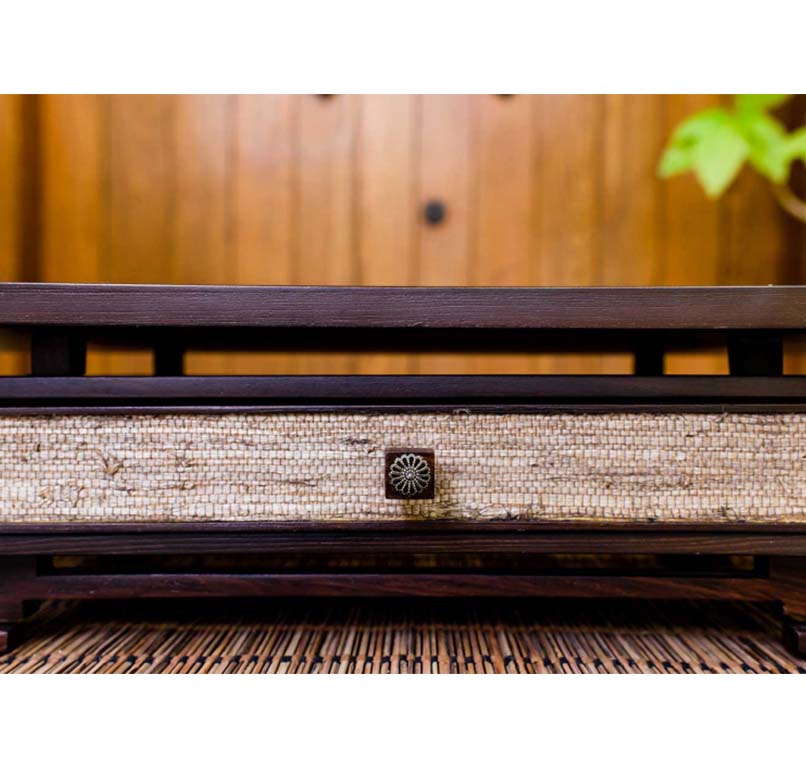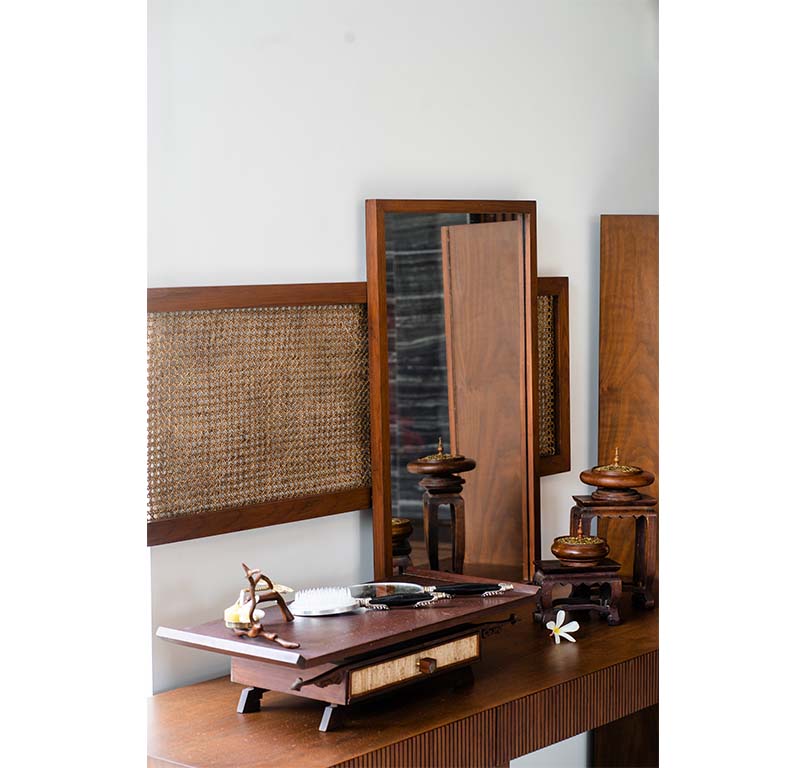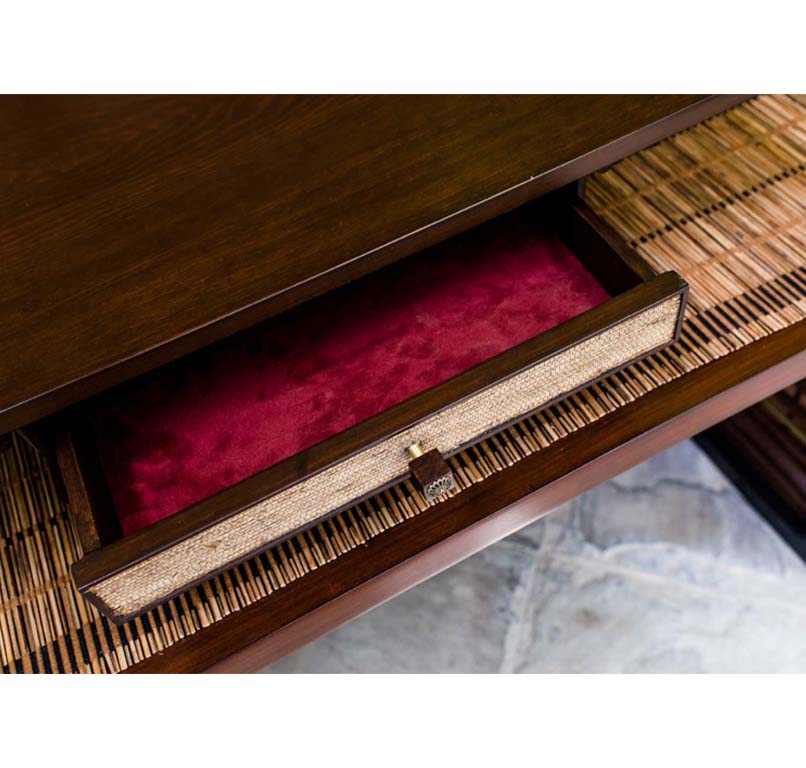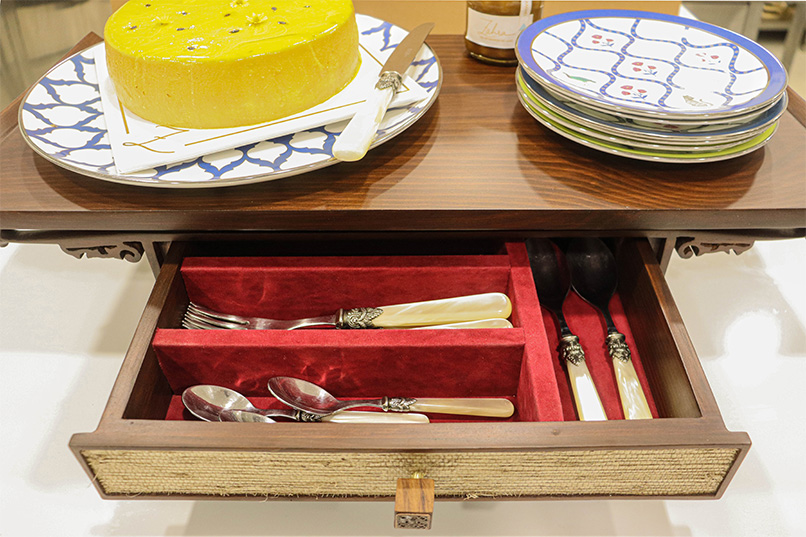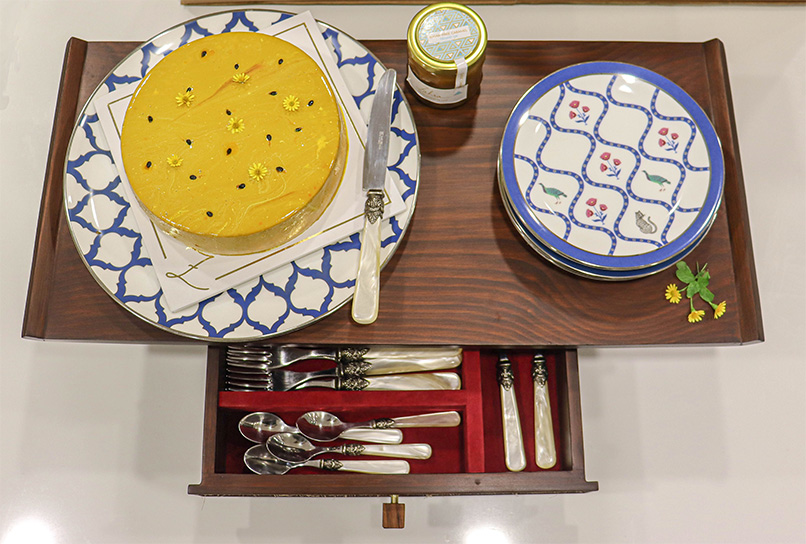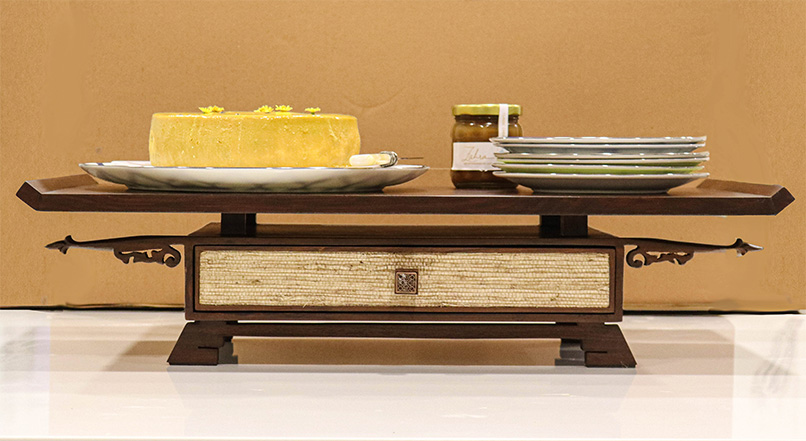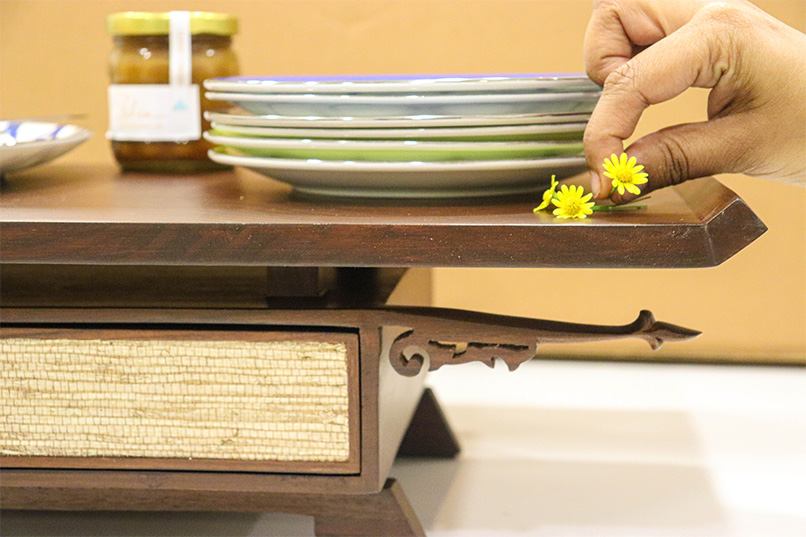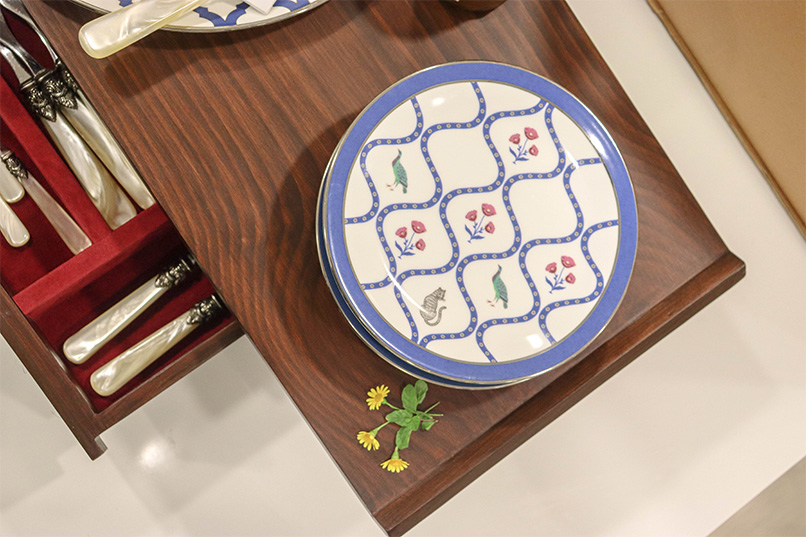 Hua Hin - Tray Table with Drawer
Inspired by the Far East, this low table serves multiple functions and makes for a lovely piece to display on a console or a table. The luxuriously lined drawer can be partitioned for silverware if being used for serving food. Alternatively, perfect to store stationary if used in an office setting or perched on a dressing table.
Care
Clean with a soft damp cloth. Use Clear Furniture Polish occasionally to maintain the wood's natural finish.
A water-based coating makes the surface resistant to scratches,abrasions and chemical agents making this tray easy to maintain. Felt pads at the bottom keep all surfaces scratch free.
Material:
Kale Wood
Sheesham Wood
Suede Lining
Grasspaper
Brass Embellishment
Felt
Size:
Length 24.5'' , Width 11'' , Height 6''
Price:
15,000 + 18% Sales Tax = PKR 17,700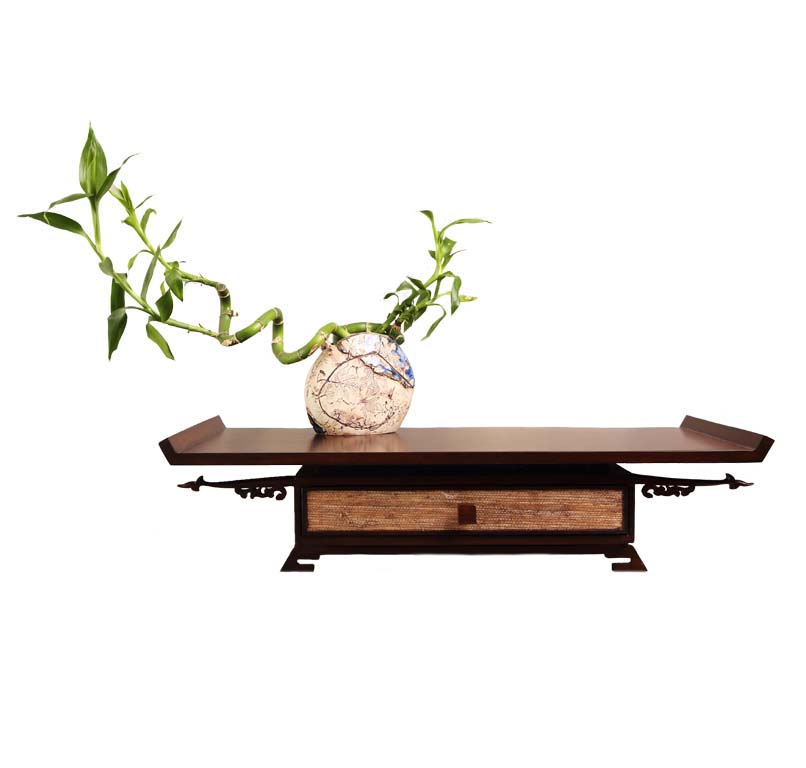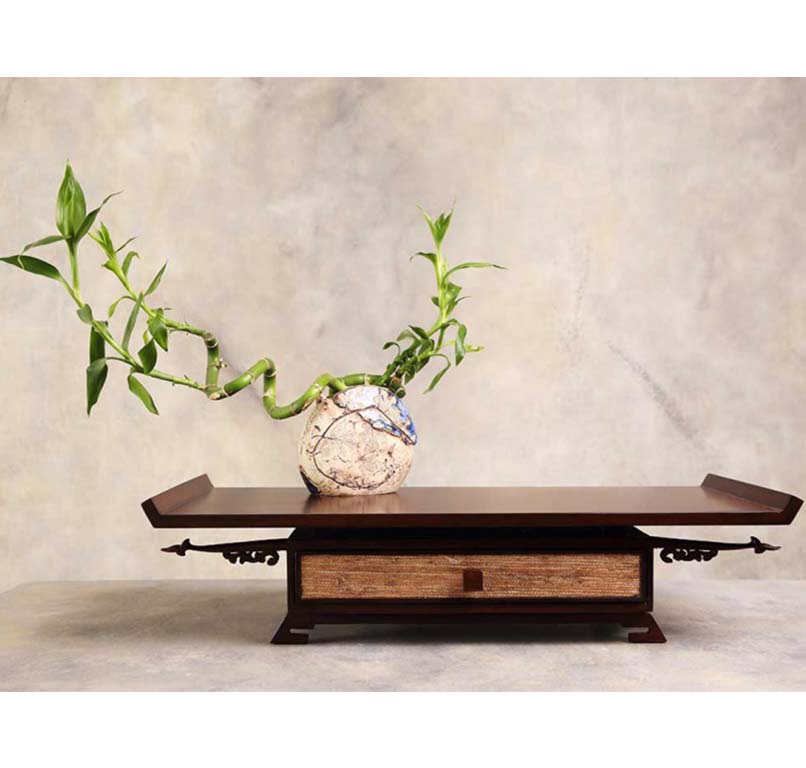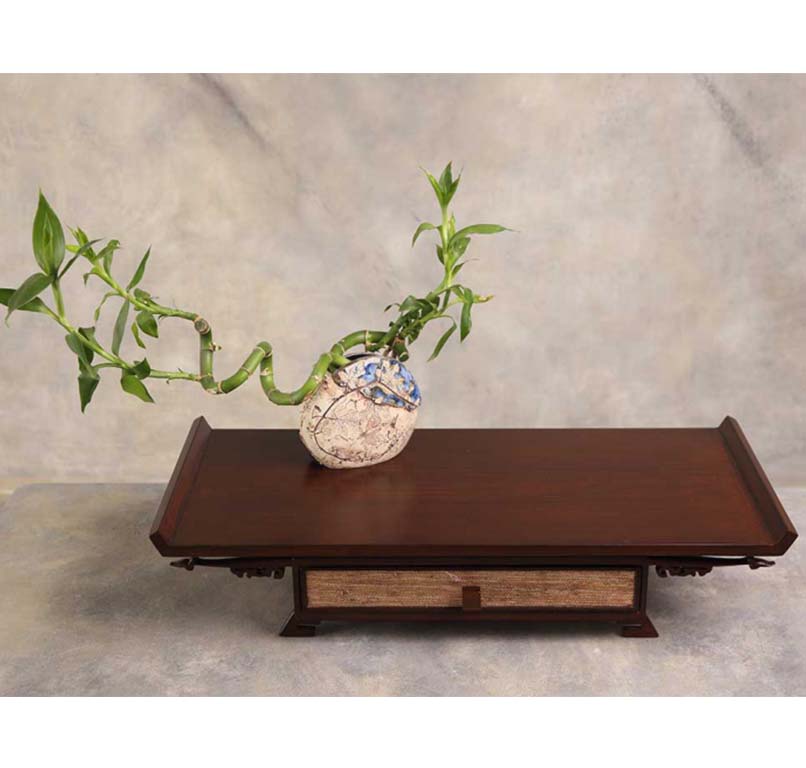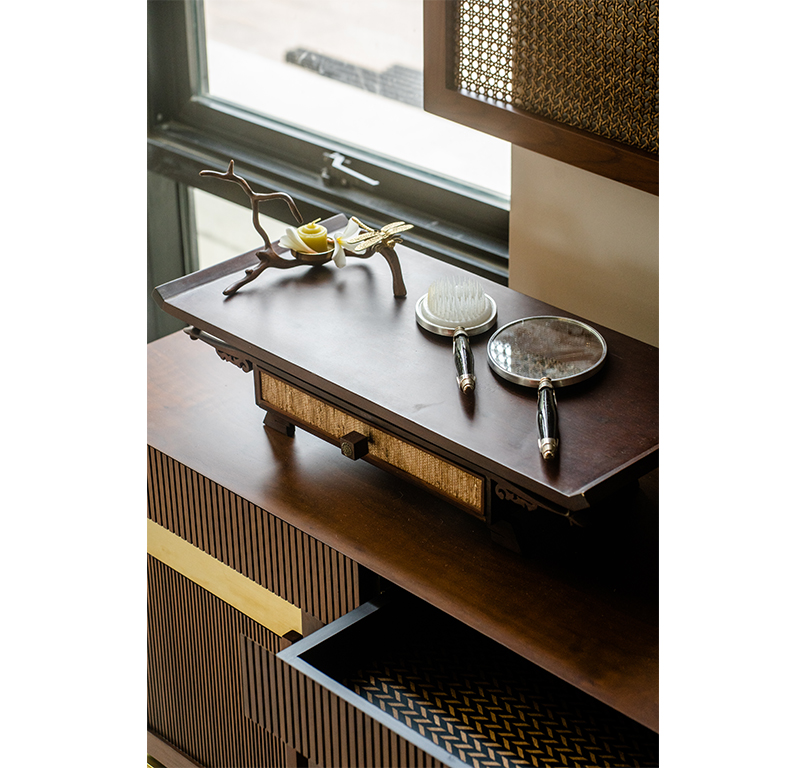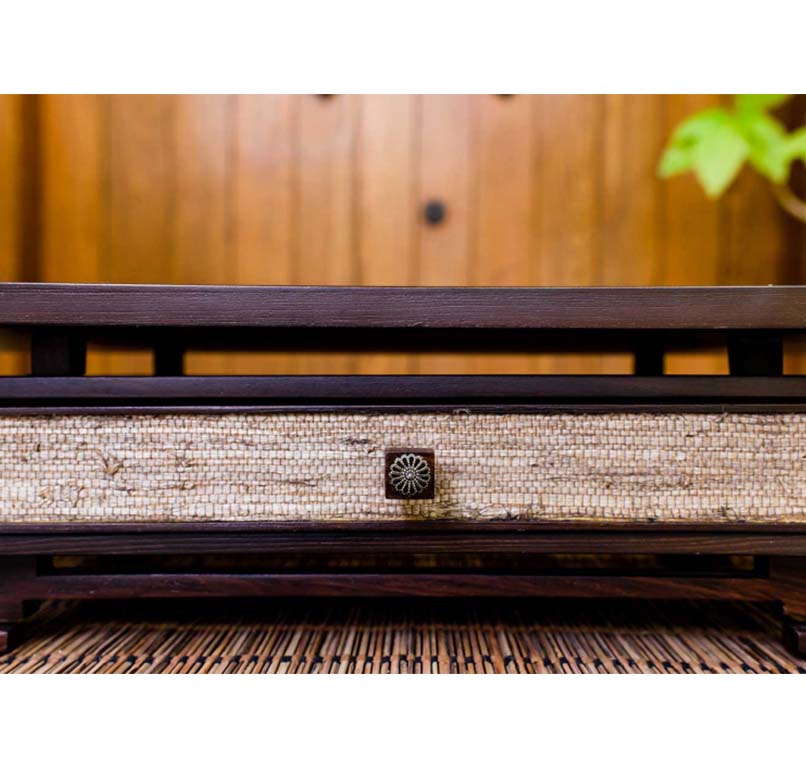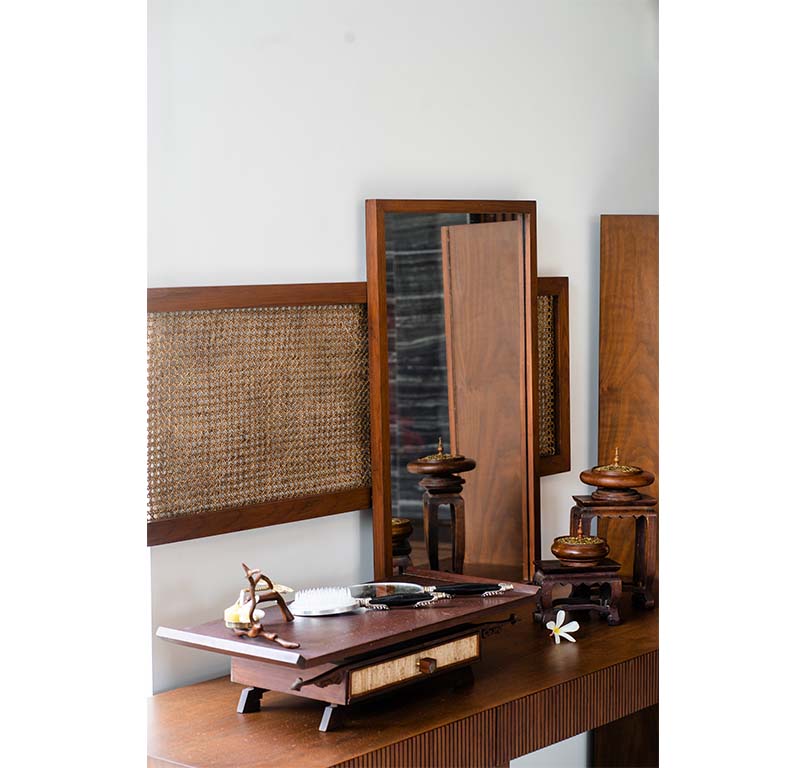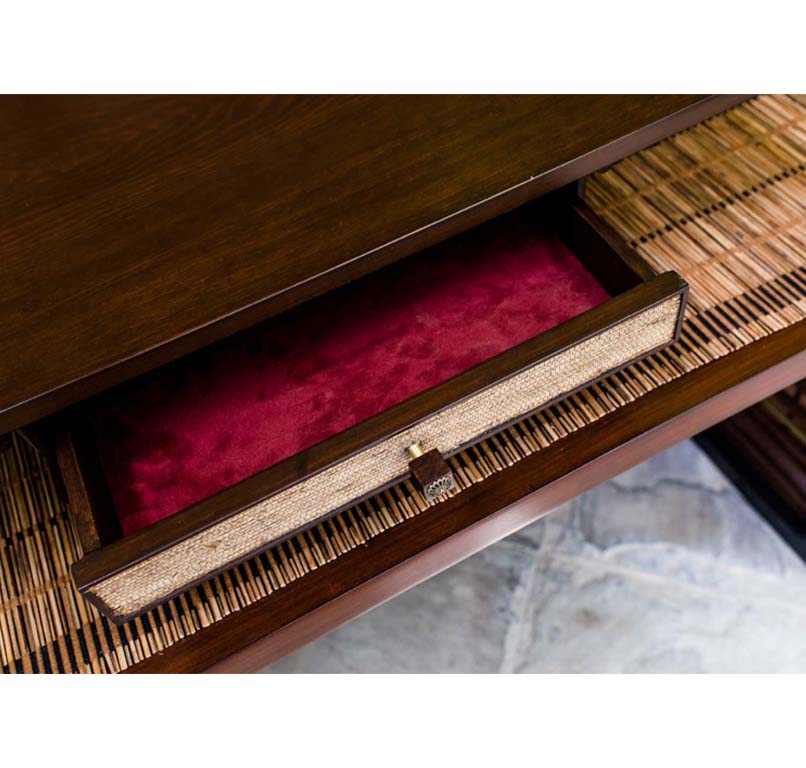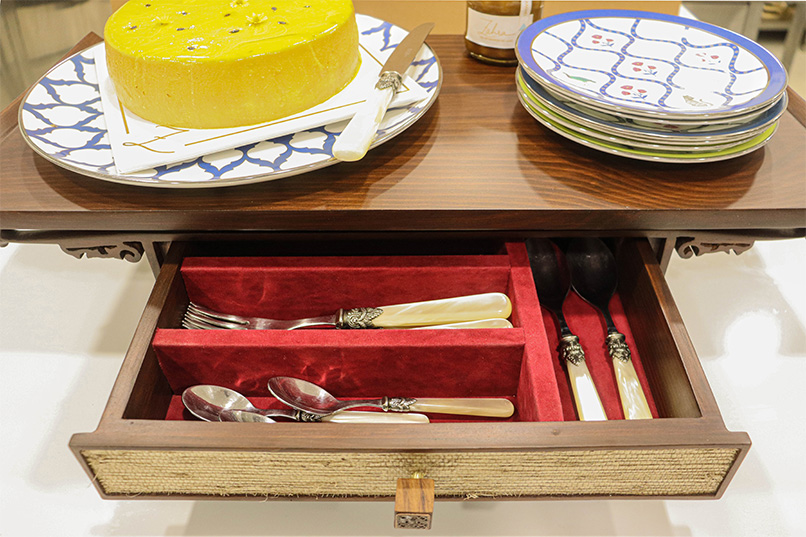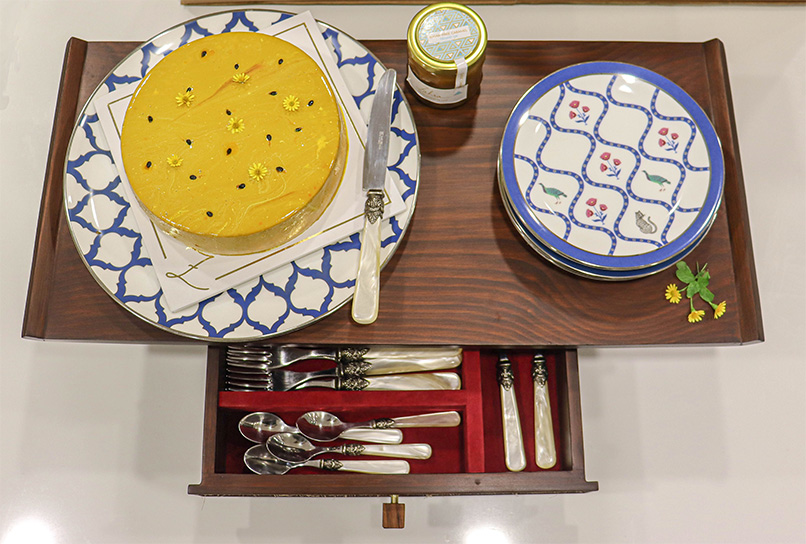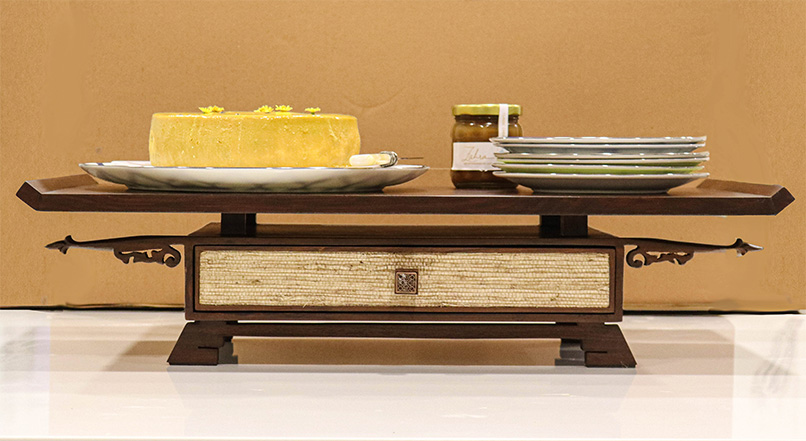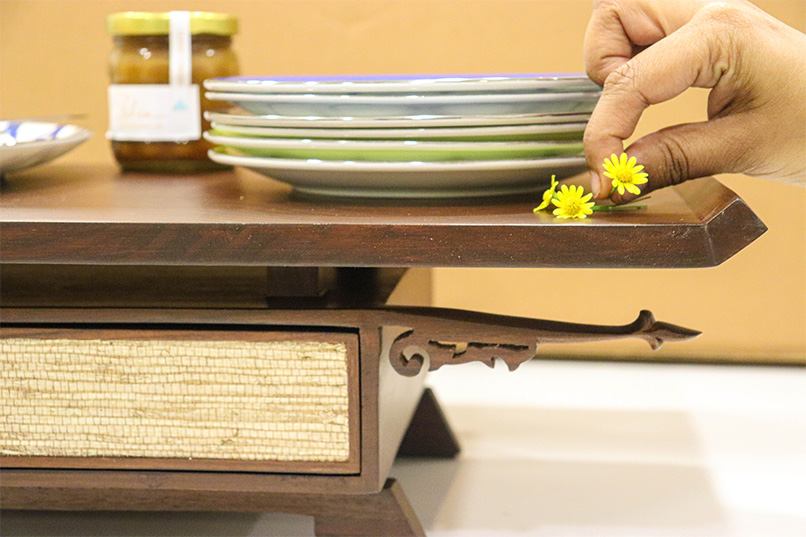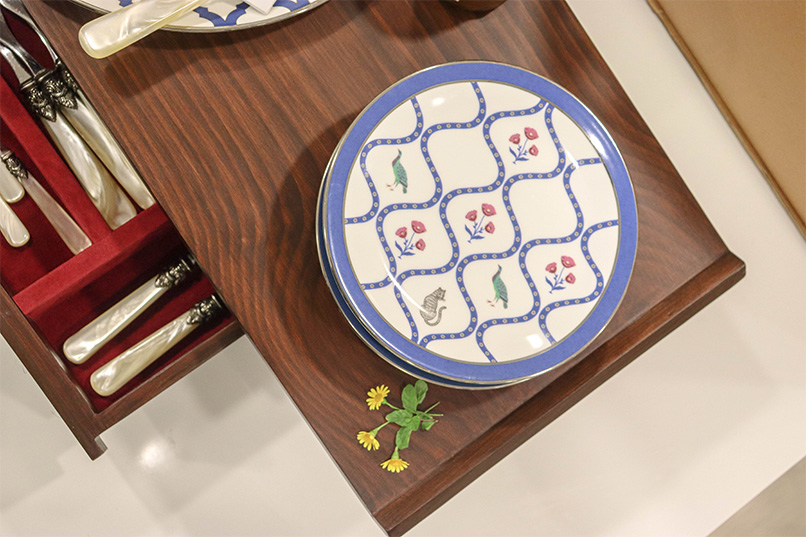 Price is subject to change
Price is subject to change