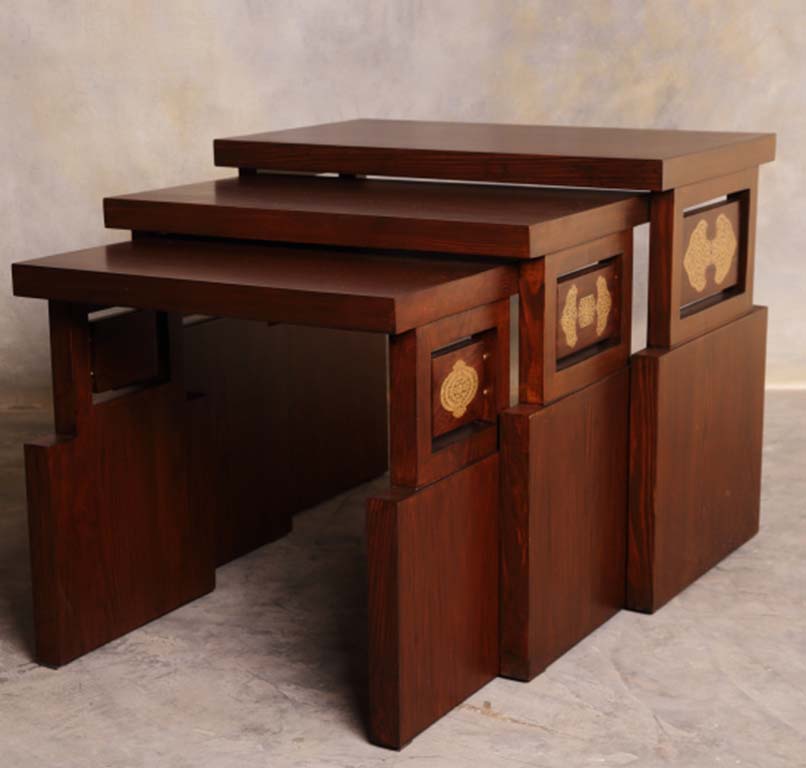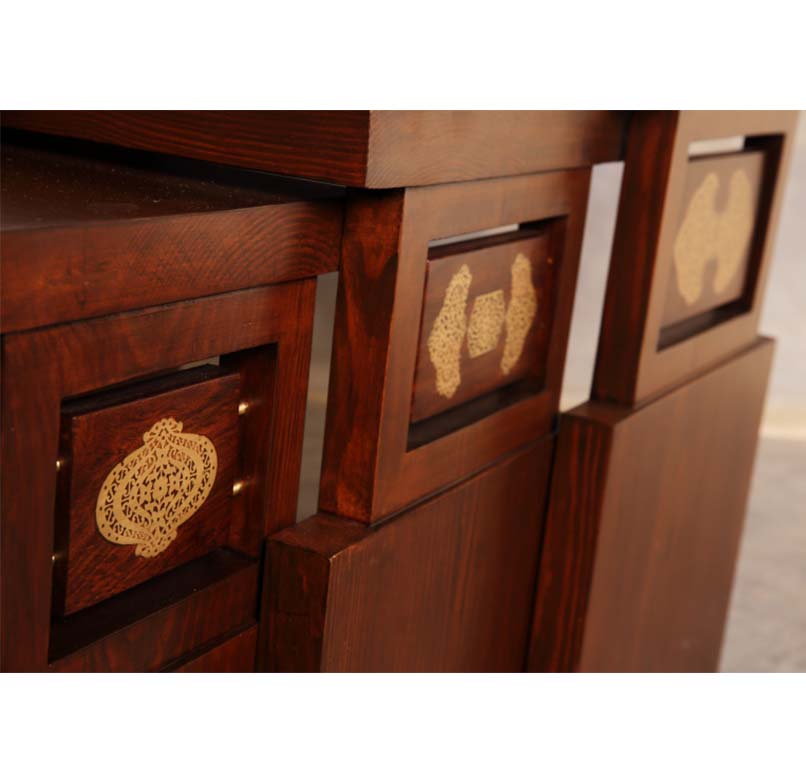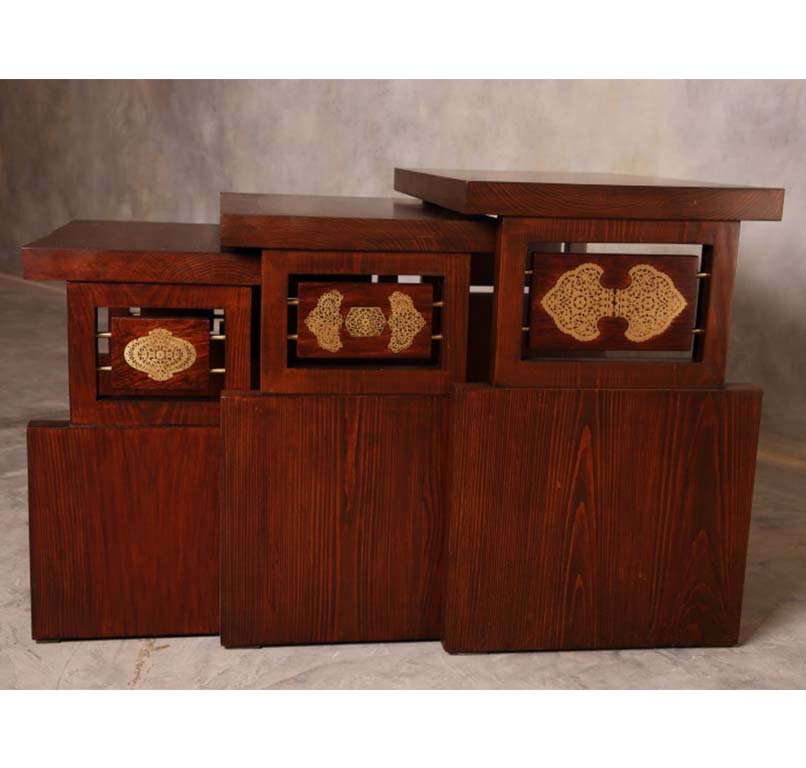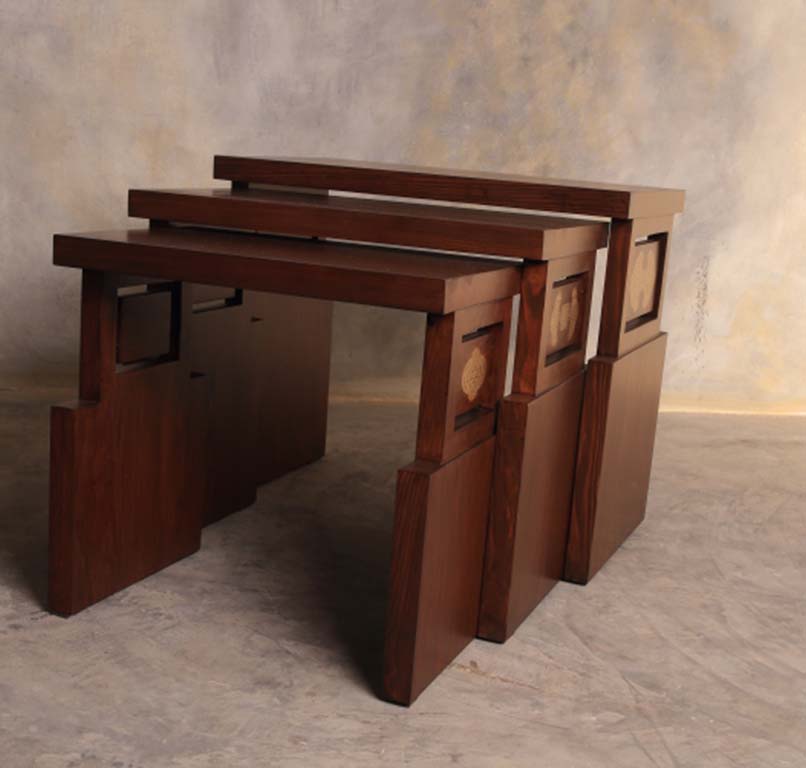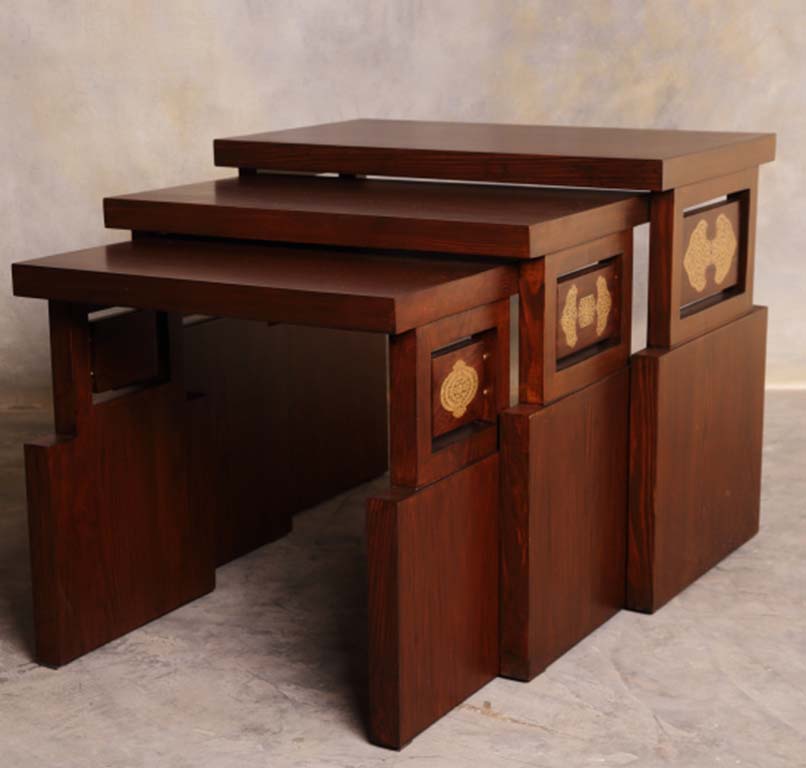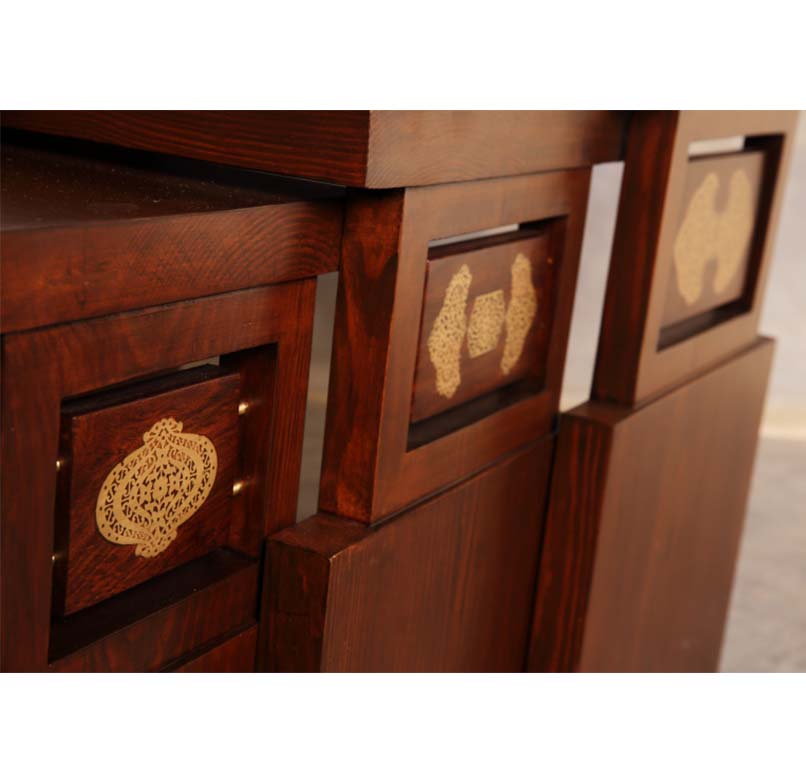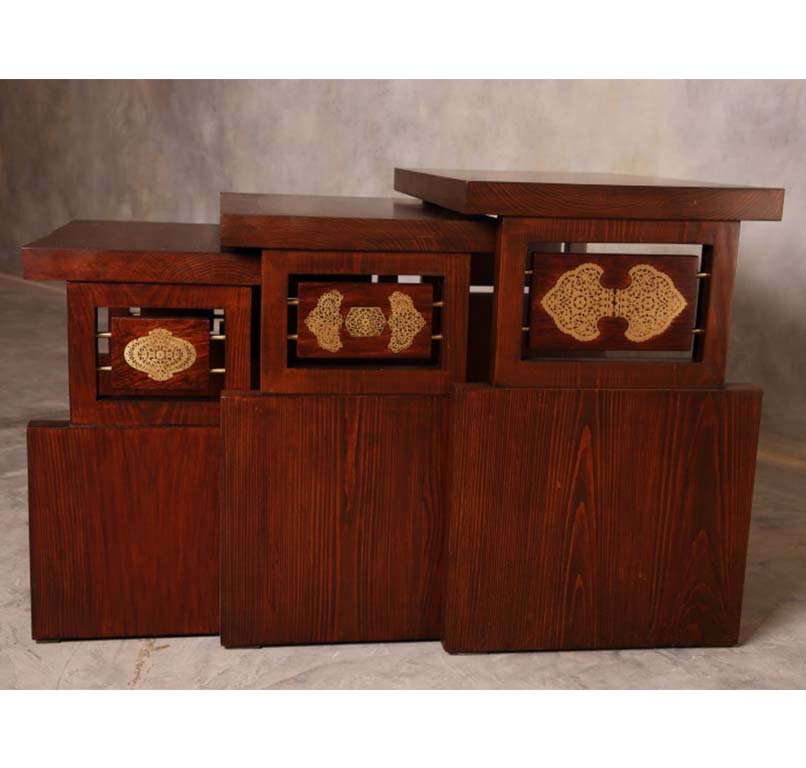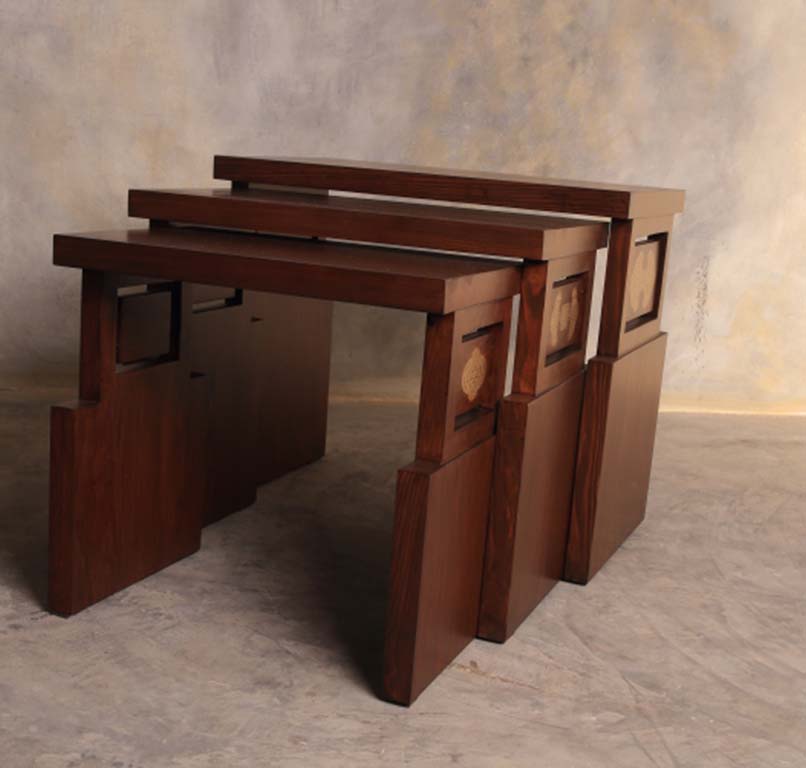 Brass Filigree - Nest of 3 tables
Brass Inlay is an ornamentation technique, in which thin sheets of brass are inserted into depressions carved out into the surface of the wood.
In these tables we use Dye cut Motifs from traditional jewelry and inlay them into Sheesham wood. These are then sanded down to result in the exquisite finish.
These nesting tables are lightweight and the easy to move around making entertaining so much more fun.
Clean with a soft damp cloth. Use Clear Furniture Polish occasionally tomaintainthe wood's natural finish.
 Felt pads at the bottom keep all surfaces scratch free.
Material:
Kale Wood
Sheesham Wood
Brass Filigree
Felt pads
Size:
Length L: 23, M: 20, S: 16'' , Width L: 14, M:13, S: 11.5'' , Height L: 20, M: 18.5, S: 16''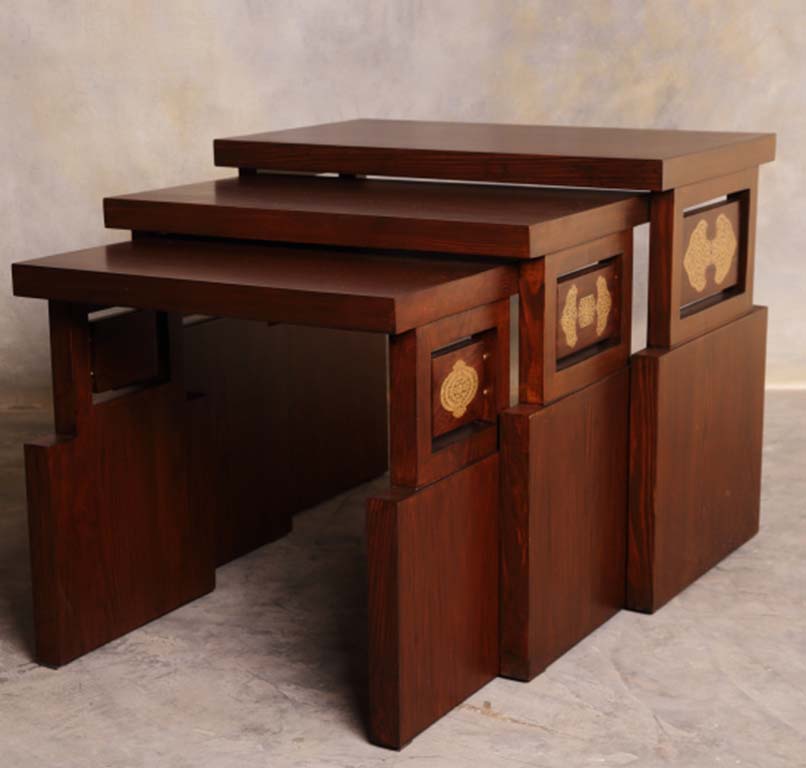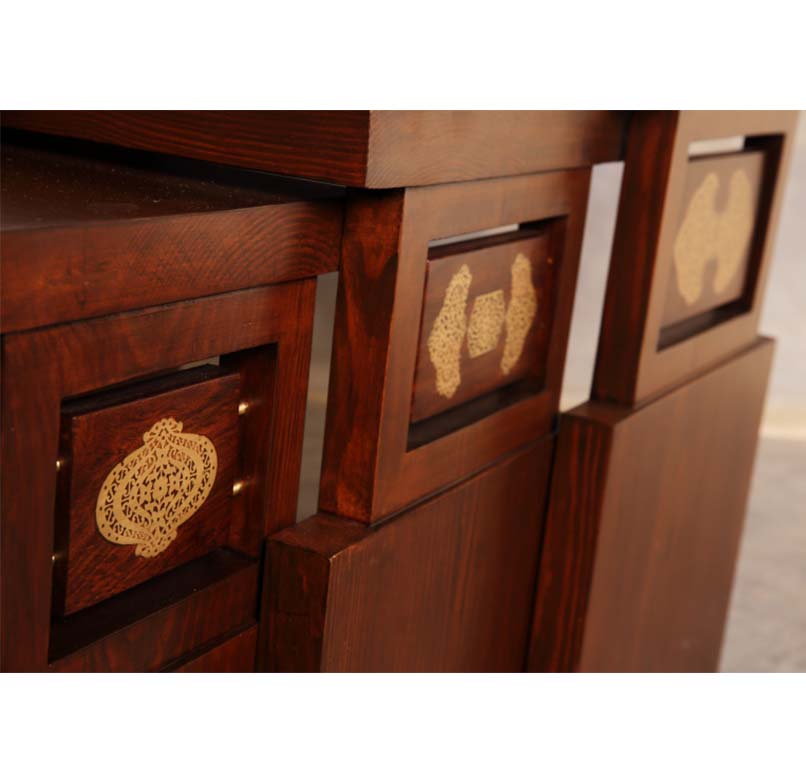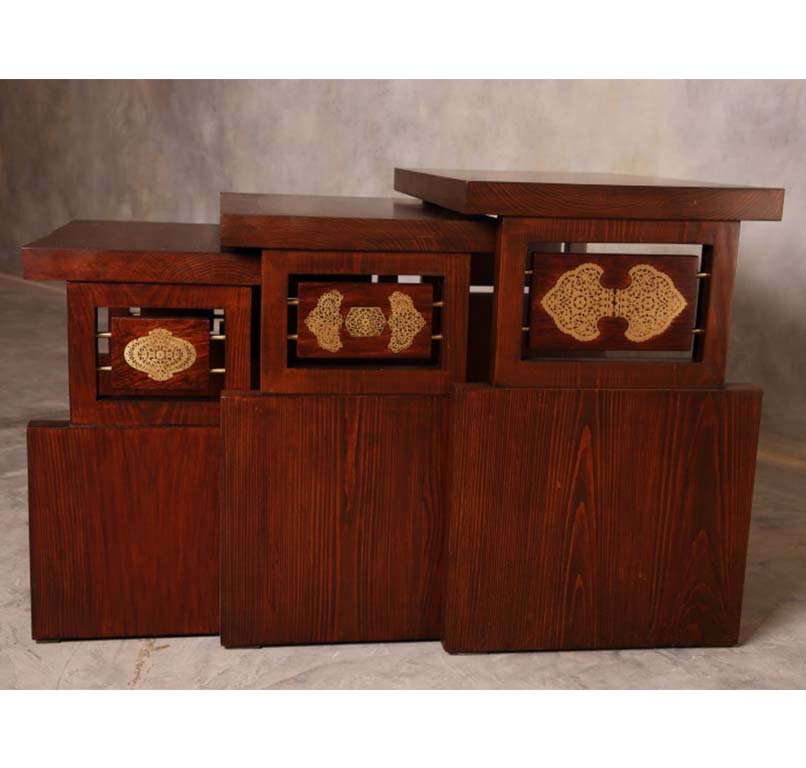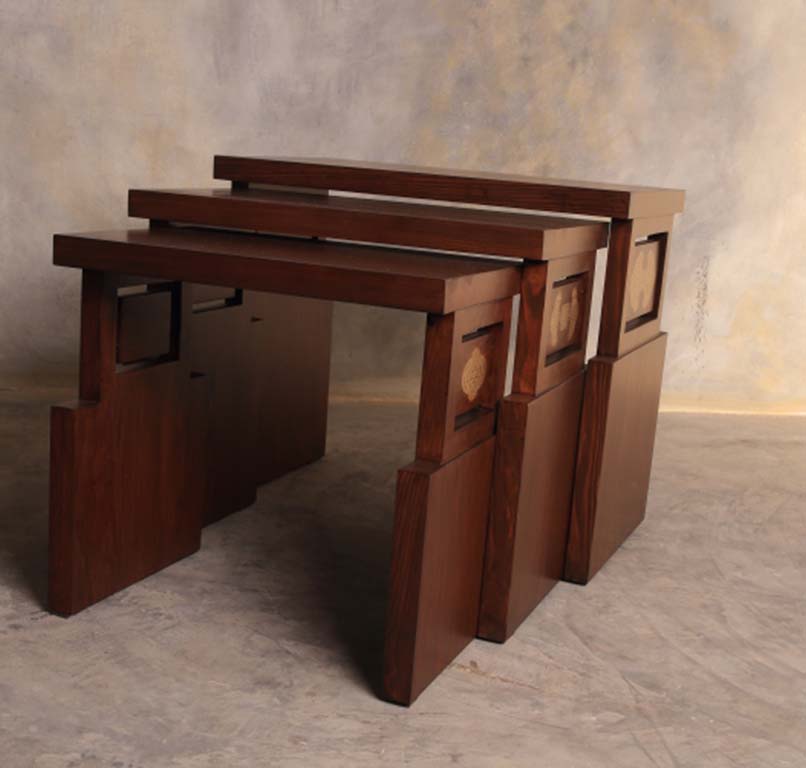 Price is subject to change
Price is subject to change