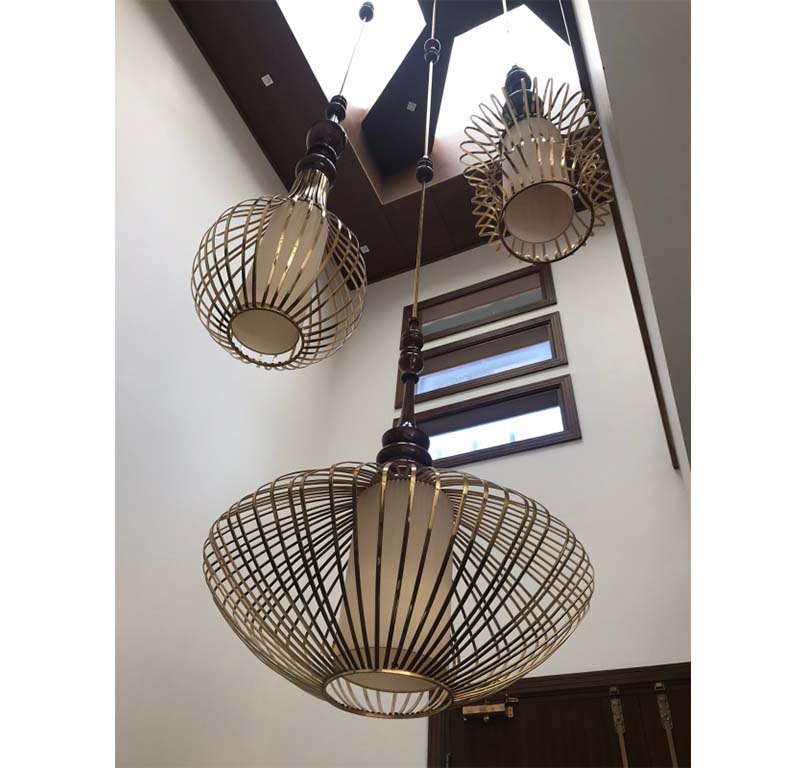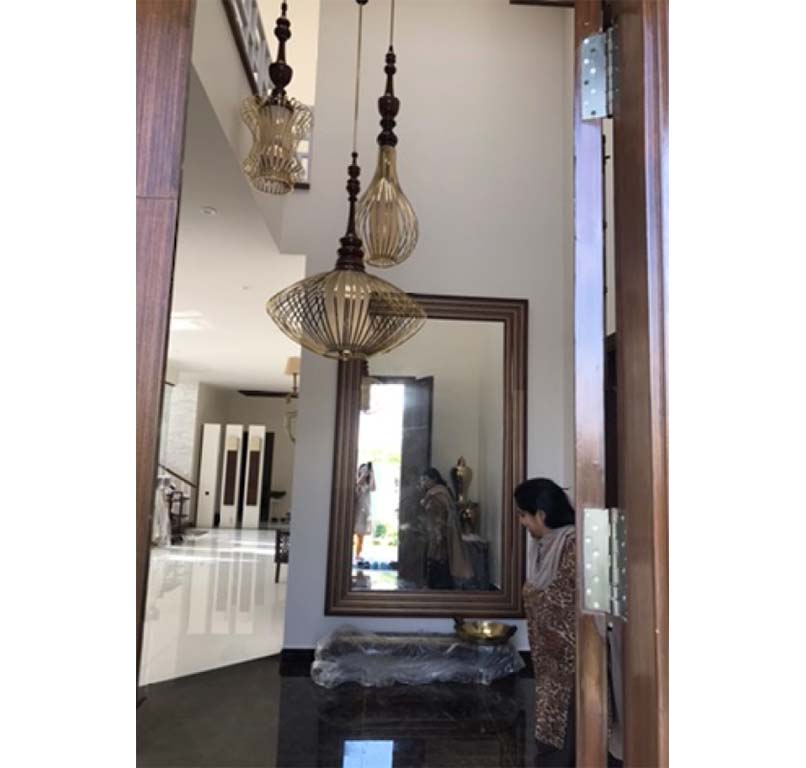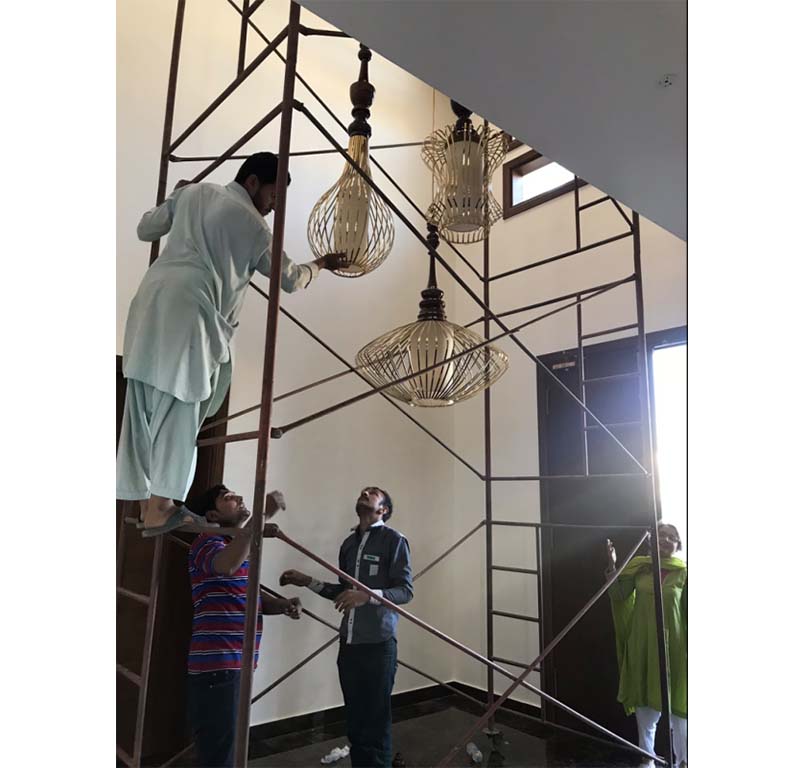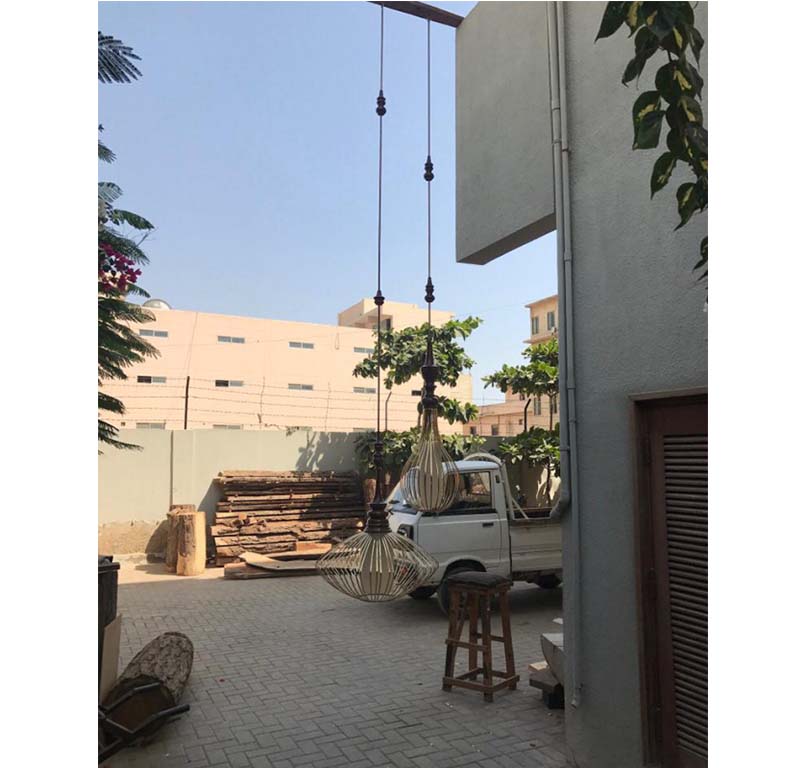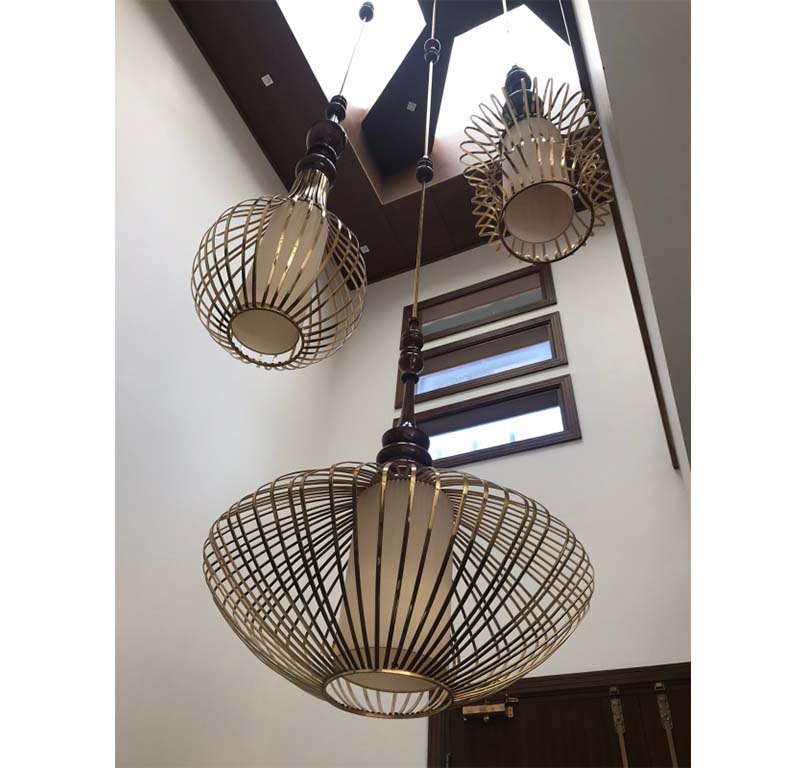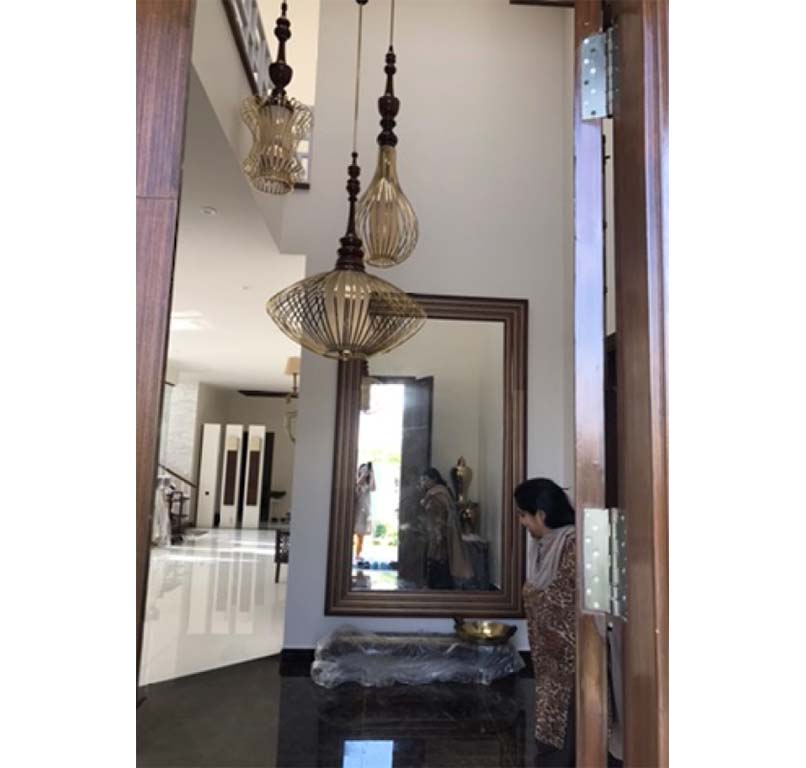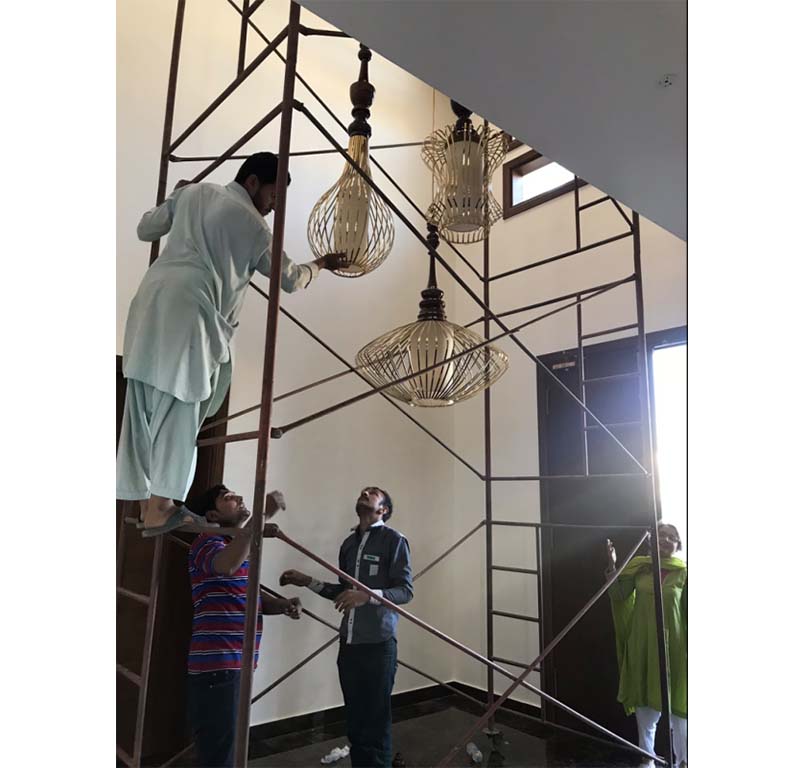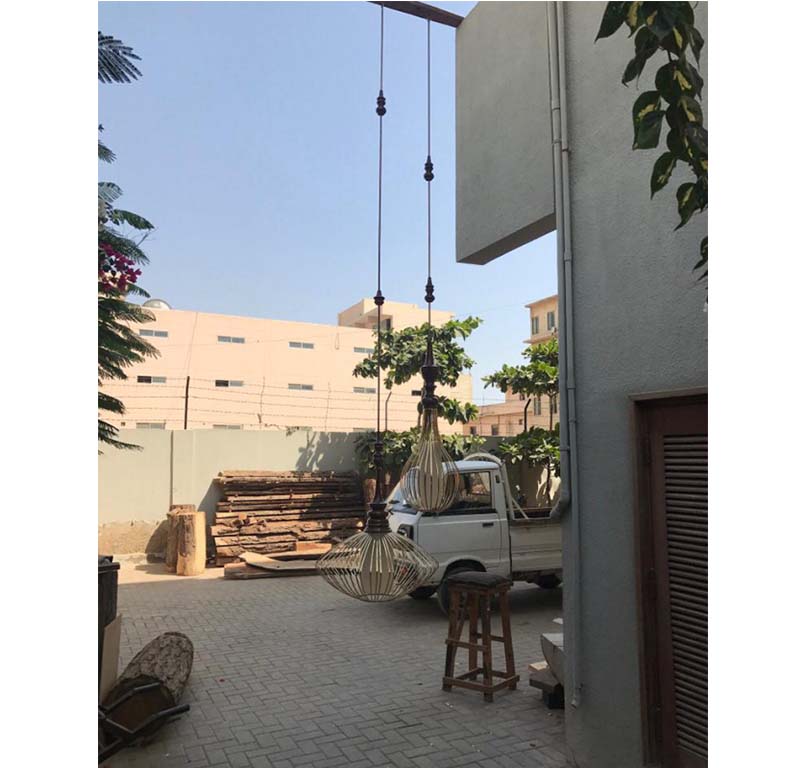 Khiraat - Set of 3 Ceiling hung Lights
Khiraat, or woodturning is an art that involves spinning wood on a lathe while a stationary tool is used to cut and shape it. Most of the forms created by this process are turned along a single axis and are thus inherently symmetrically balanced. A combination of forms along a central axis with a juxtaposition of contrasting textures created by the turned brass bars and the solid wooden lattoos is inspired by the woodturning process to form this ceiling hung lamp.
The size of these are flexible as per space. The price is subject to the variation in size and height of drop.
Material:
Sheesham Wood
Brass Rods
Lacquered Brass
Fabric shade
Electrical fitting
Size:
Length varies'' , Width varies'' , Height varies''
Price:
159,500 + 18% Sales Tax = PKR 188,210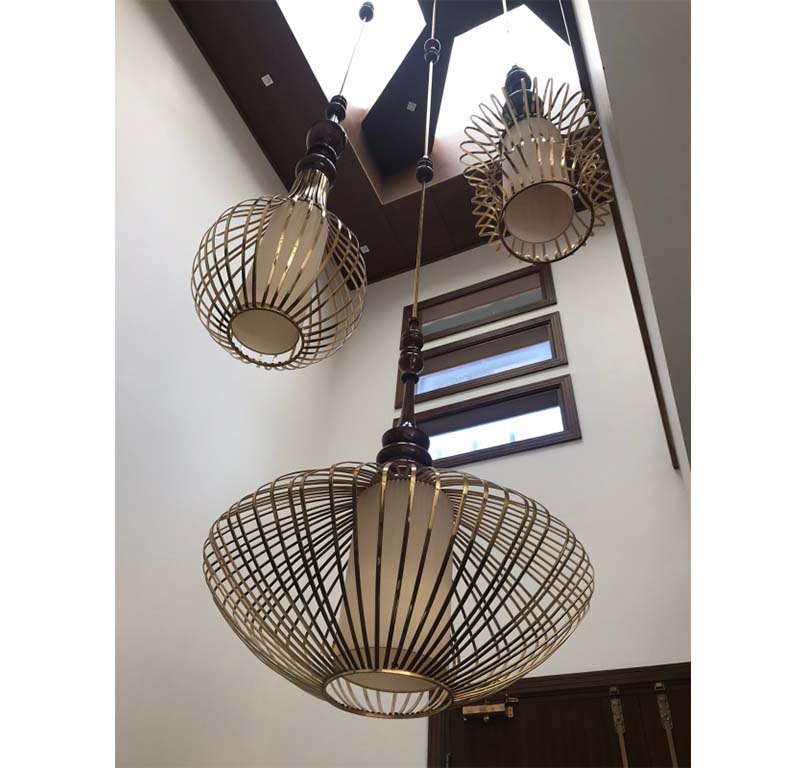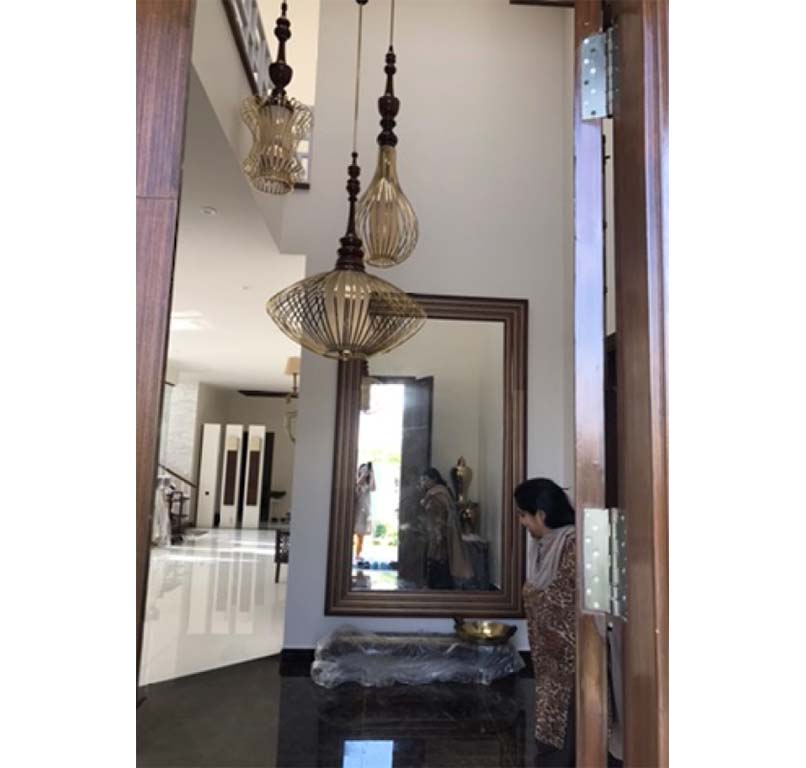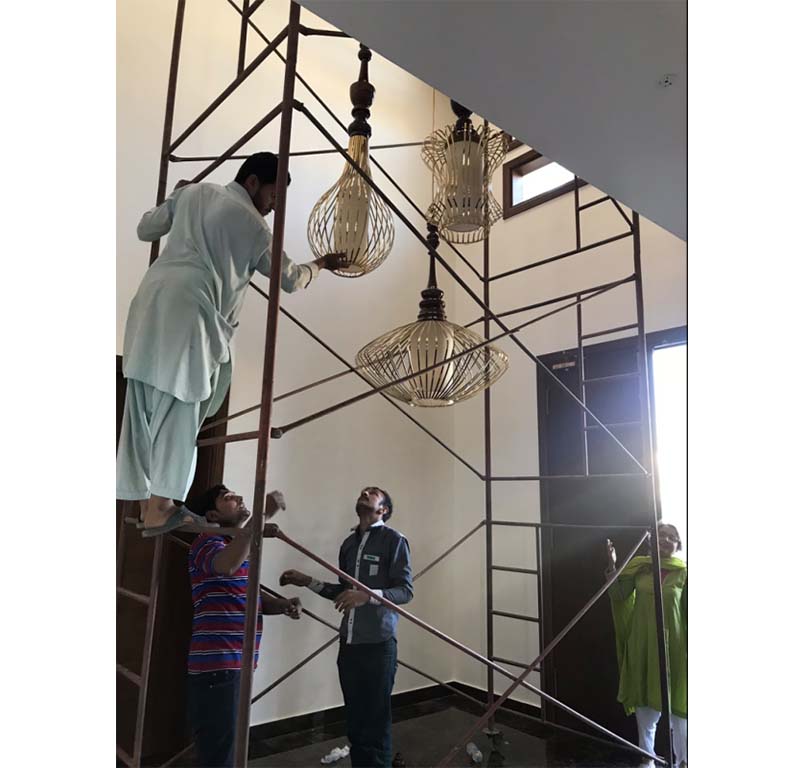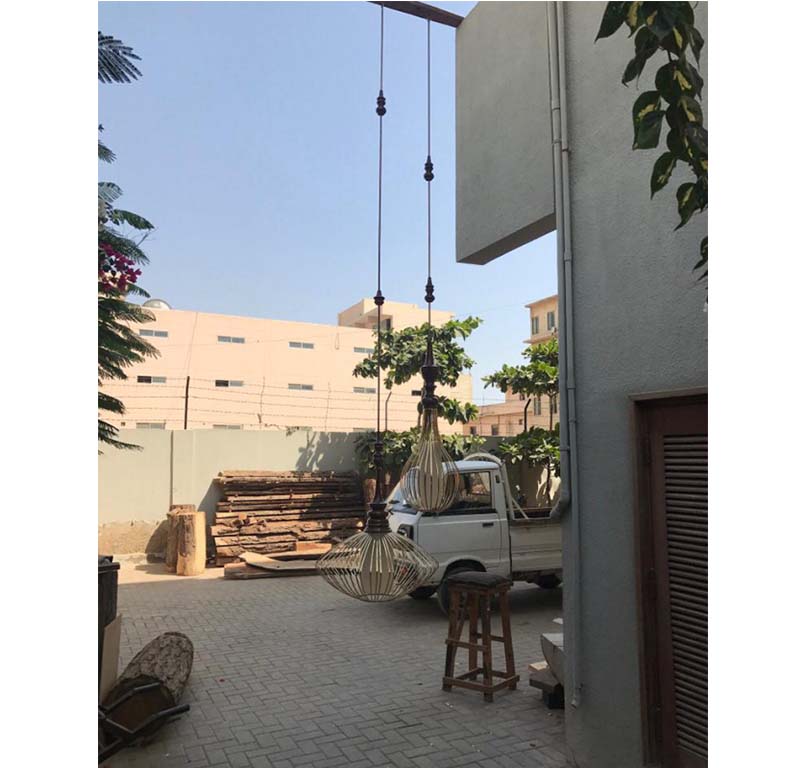 Price is subject to change
Price is subject to change