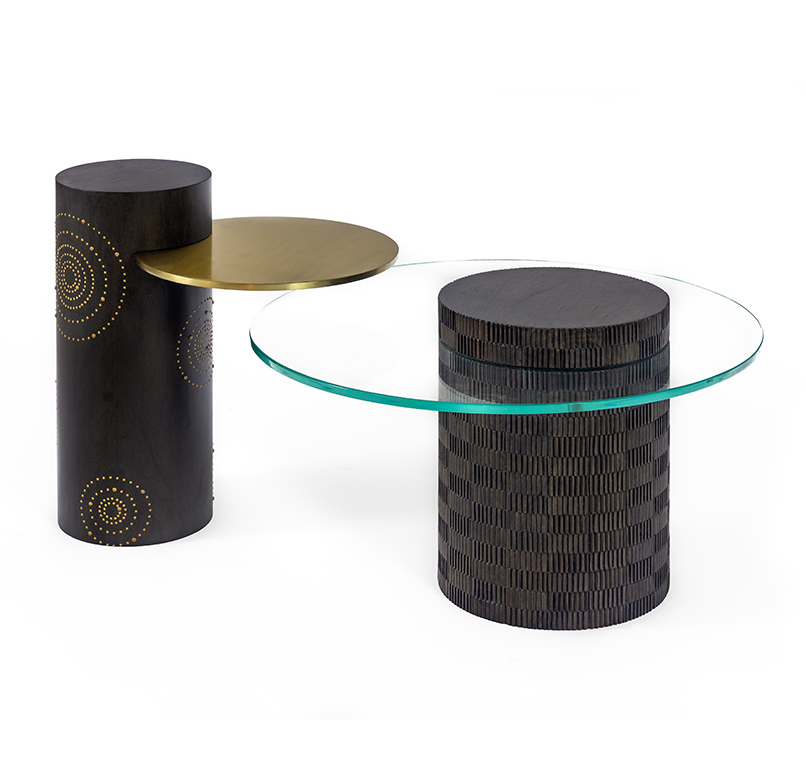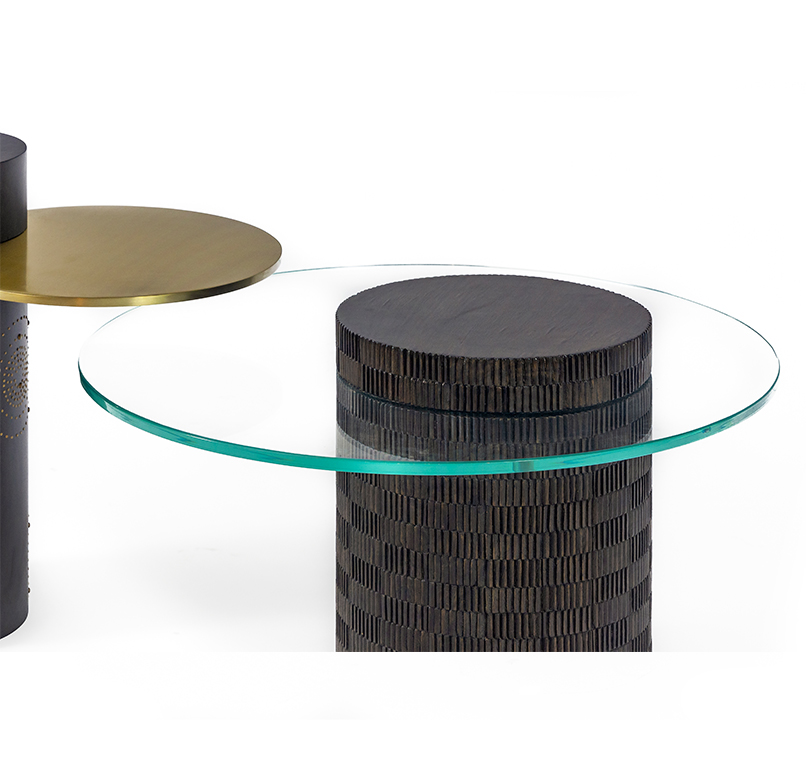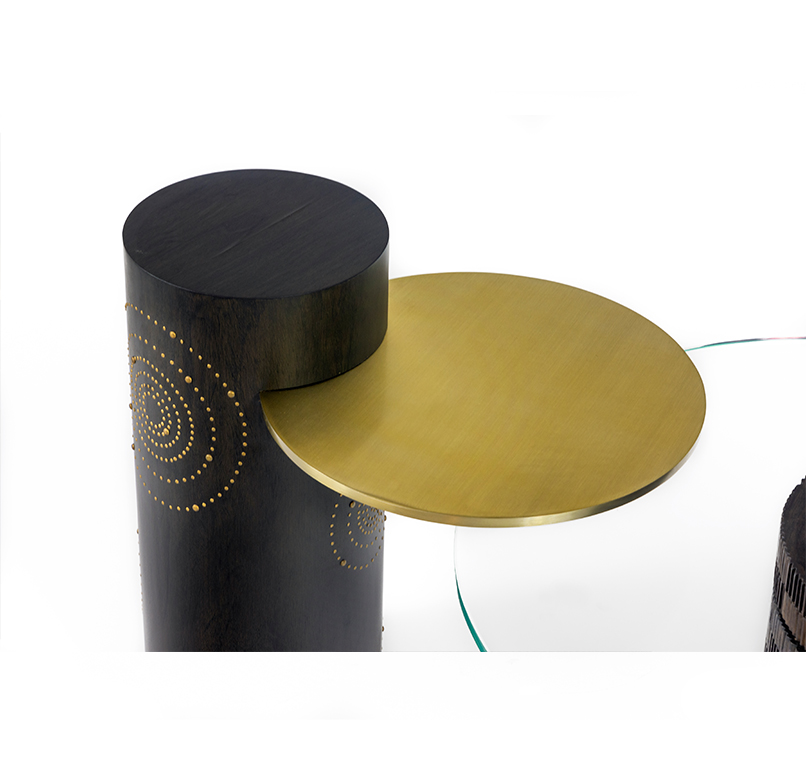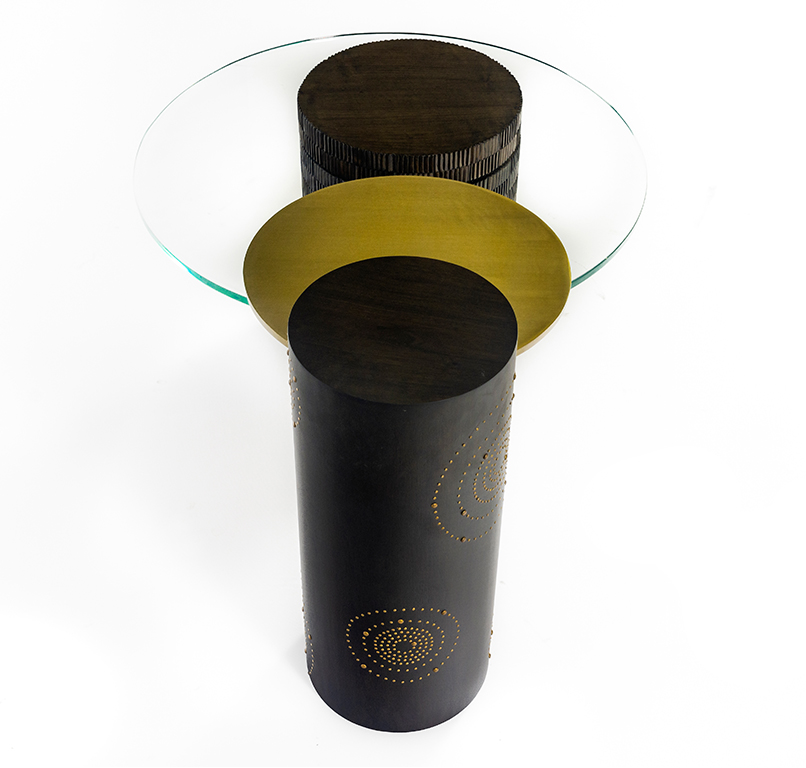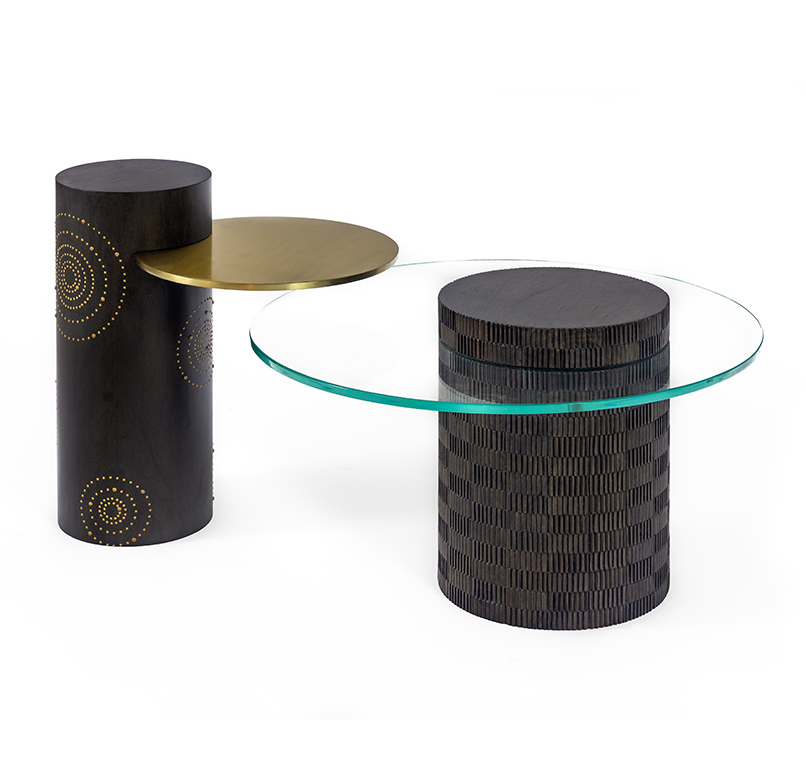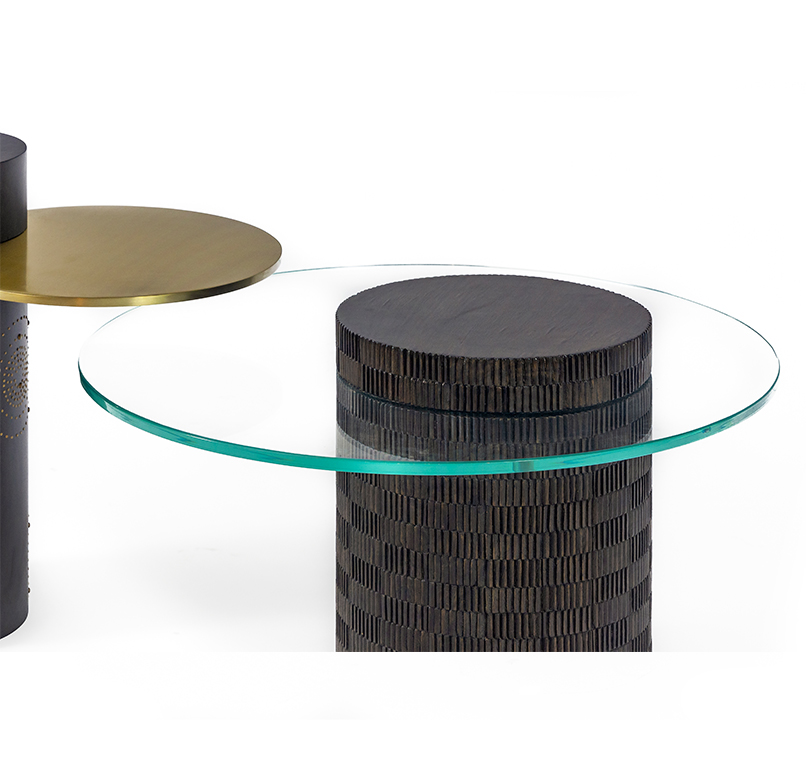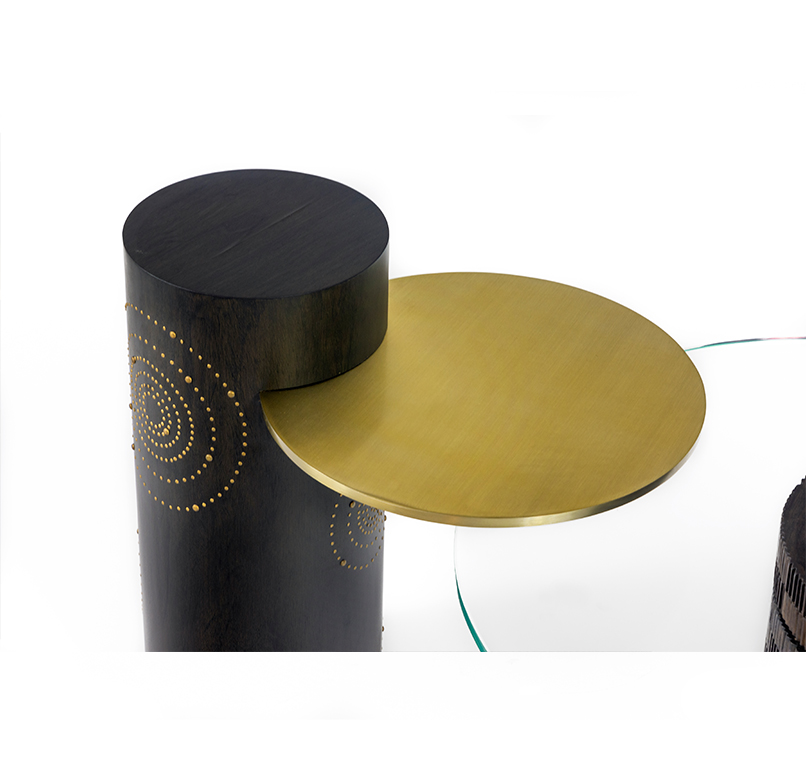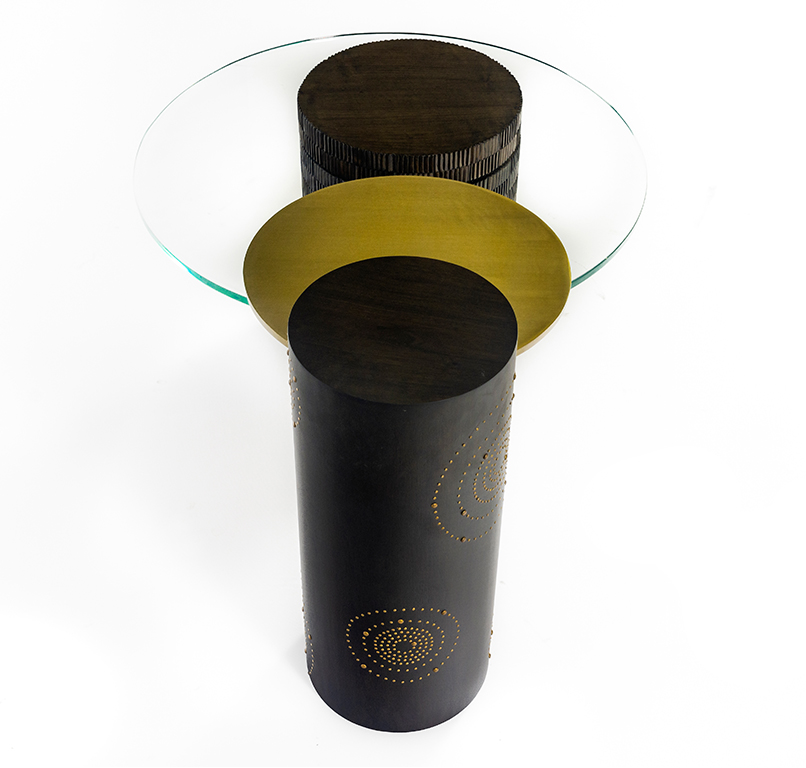 Oonch Neech - Set of 2 Tables (Charcoal)
This set of tiered tables are in playful conversation with each other. Texture, form, and materiality all come together to result in these beautiful tables that are sure to bring magic into any space.   
The textures have been meticulously hand carved into the Sheesham wood stand. Brass nails have been hammered into circular galaxies reflecting the round top.
Material:
Sheesham Wood
Brass-coated Stainless Steel
Tempered Glass 8 mm
Brass Nails
Size:
Length Large: 26, Small:14'' , Width Large: 26, Small:14'' , Height Large: 13, Small:16''
Price:
123,200 + 18% Sales Tax = PKR 145,376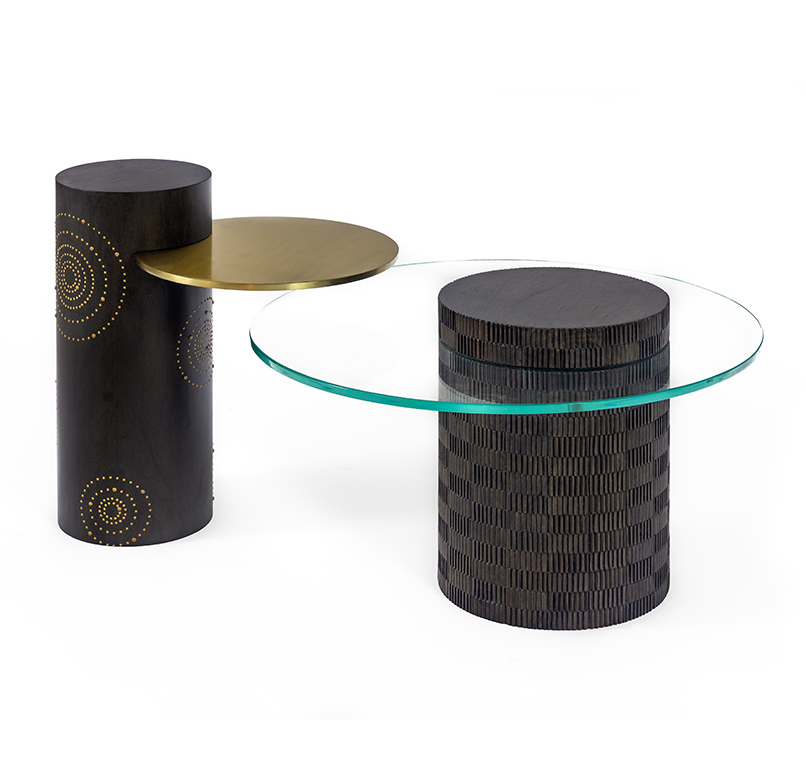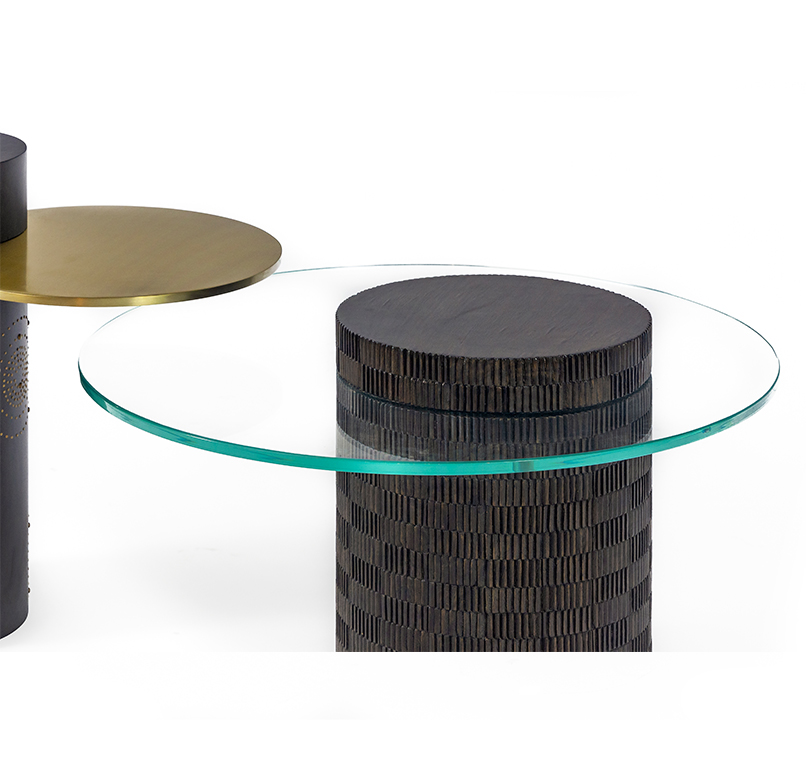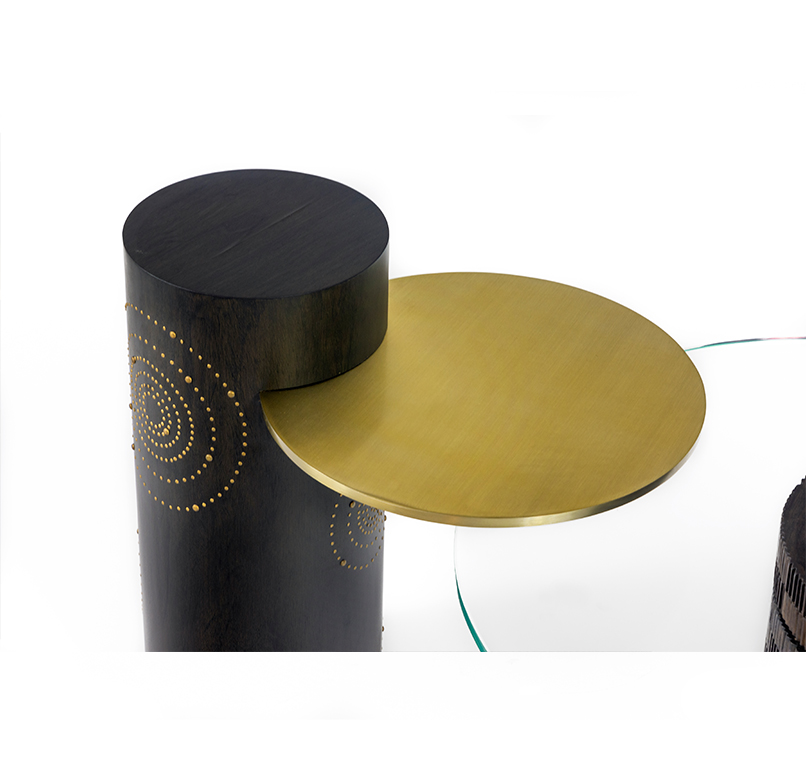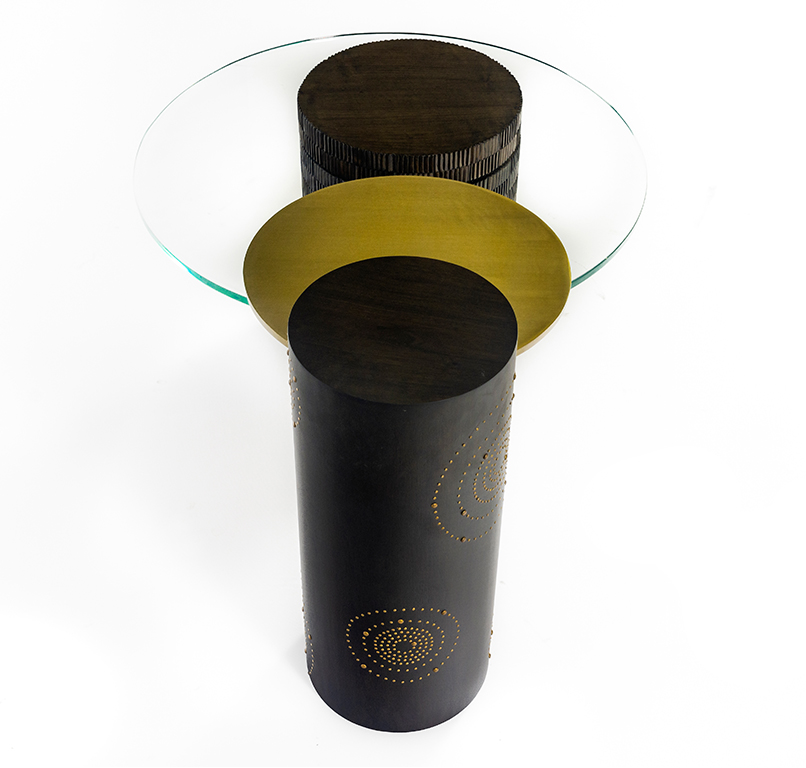 Price is subject to change
Price is subject to change