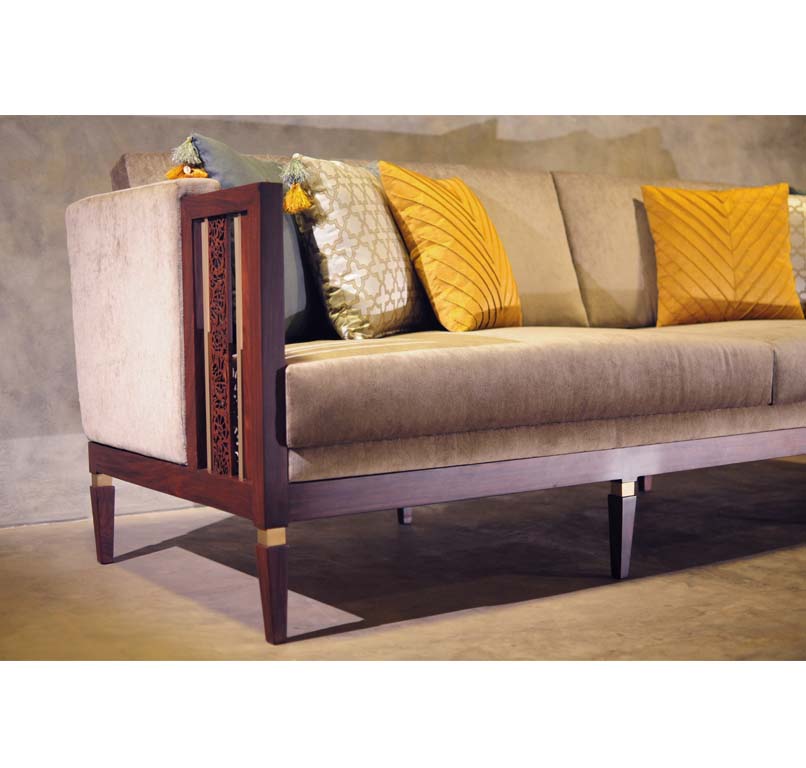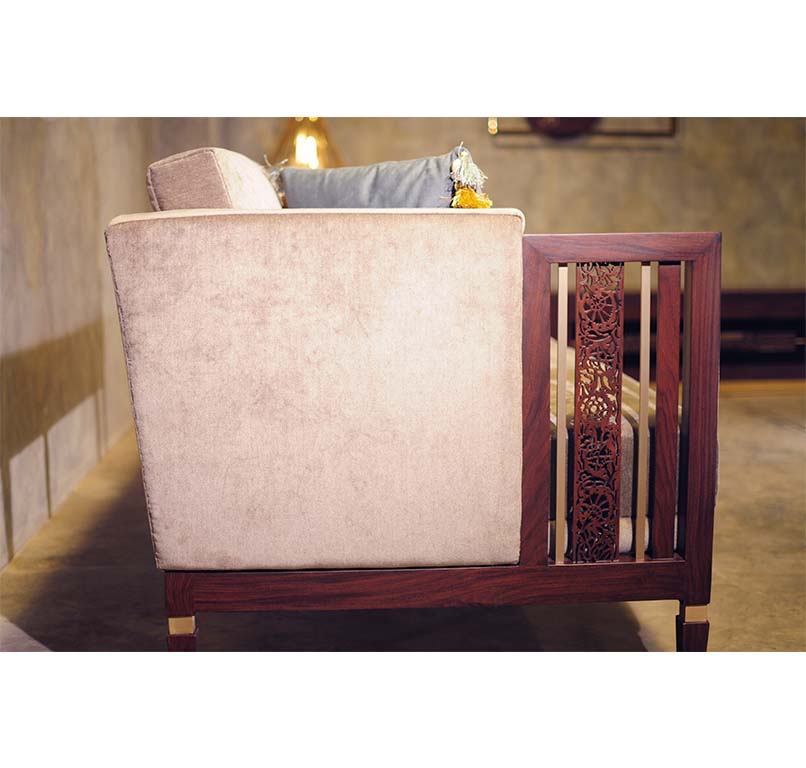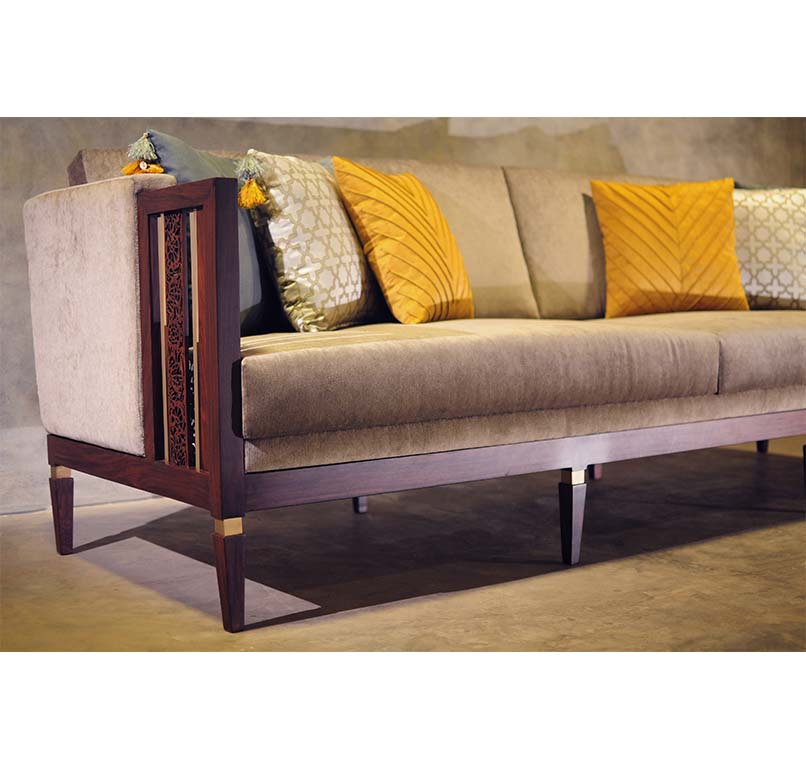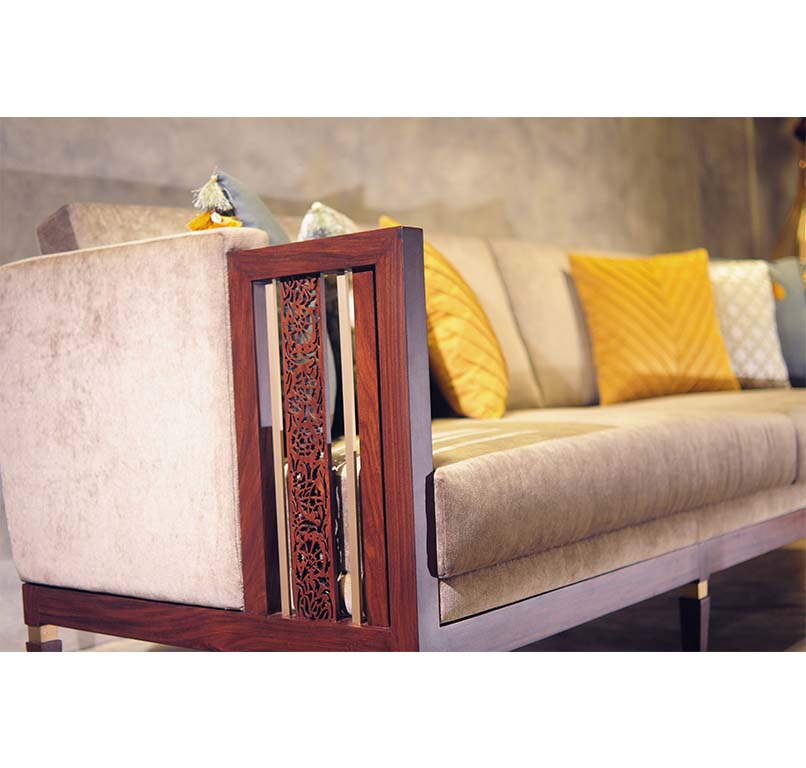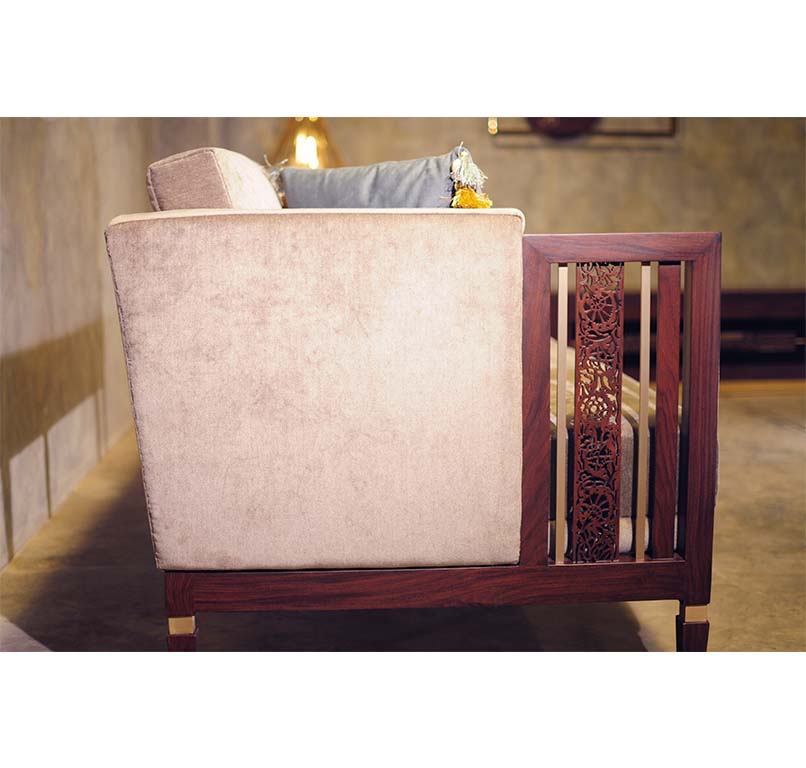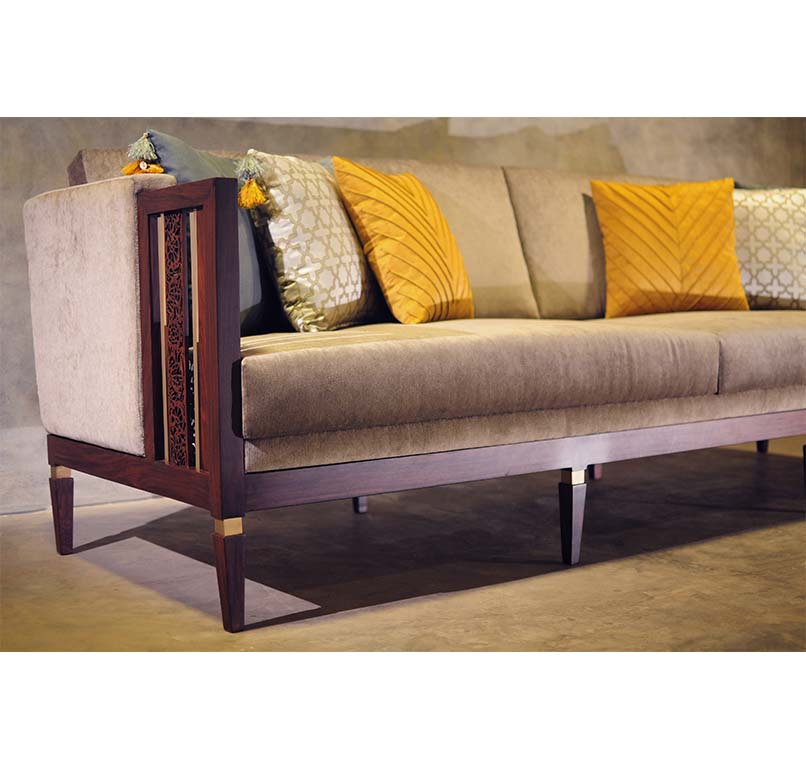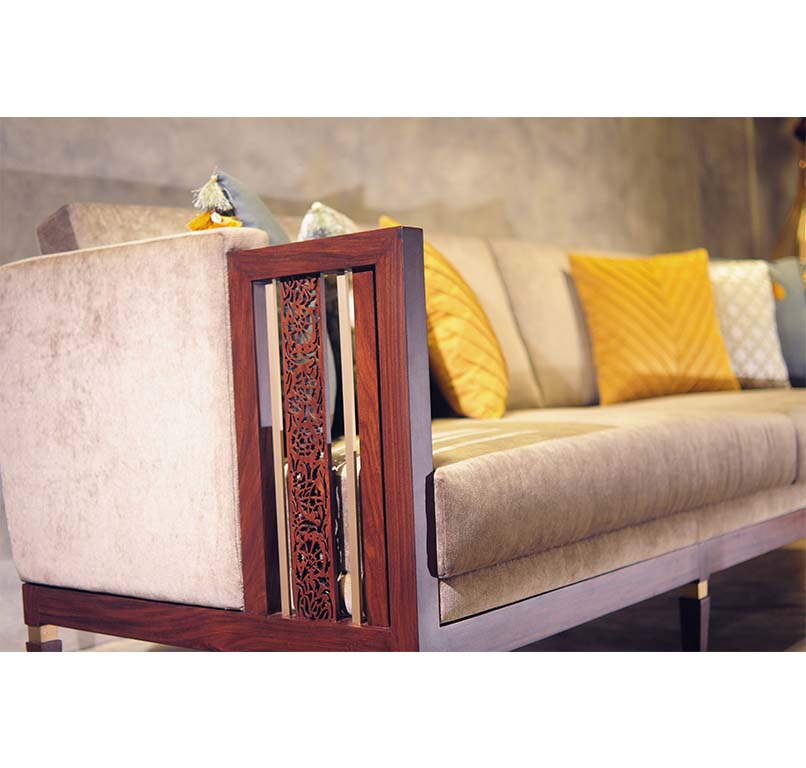 Istanbul Sofa 96" (4 seater) with 6 cushions
This retro-style 4 seater with its gorgeously carved Ottoman inspired hand carved panel is as comfortable to sit on as it is beautiful to look at. 
Care:
 Use Clear Furniture Polish occasionally to maintain the wood's natural finish.
 Felt pad keep all surfaces scratch free.
Material:
Sheesham Wood
Lacquered Brass
Filigree in Sheesham wood
Upholstery fabric
Foam
Size:
Length 96'' , Width 35'' , Height 34''
Price:
245,000 + 18% Sales Tax = PKR 289,100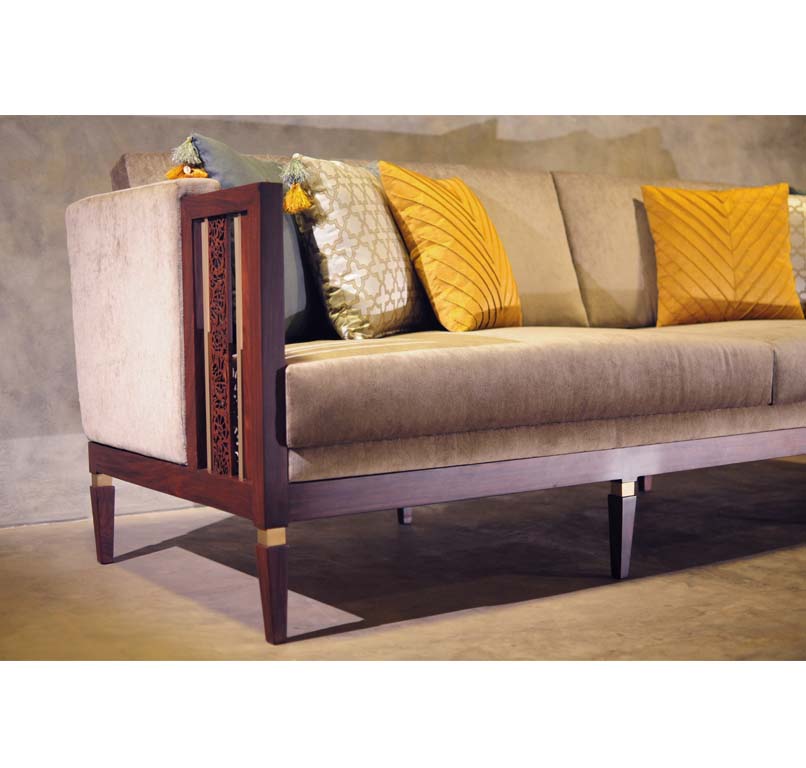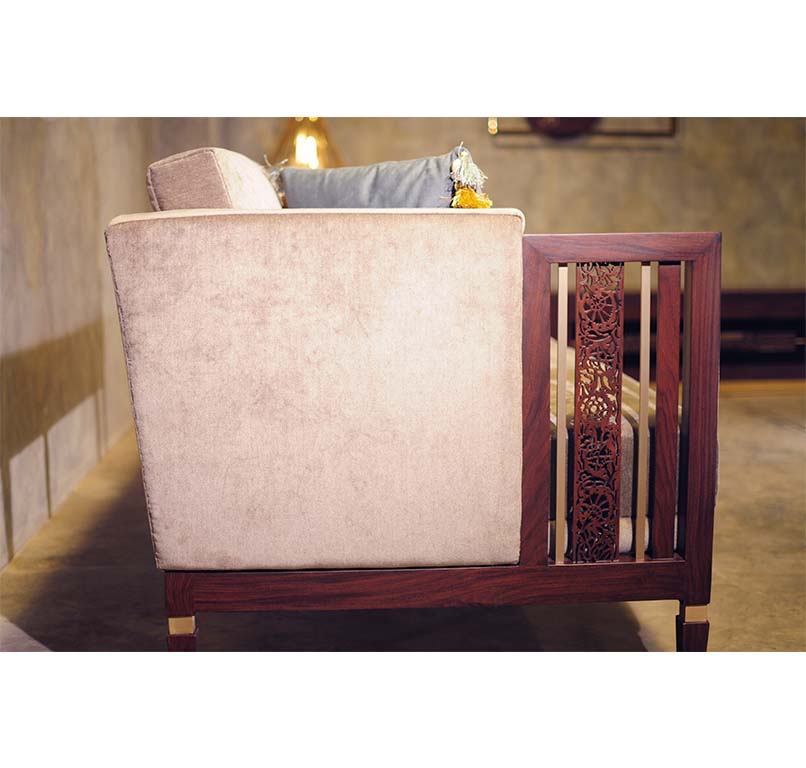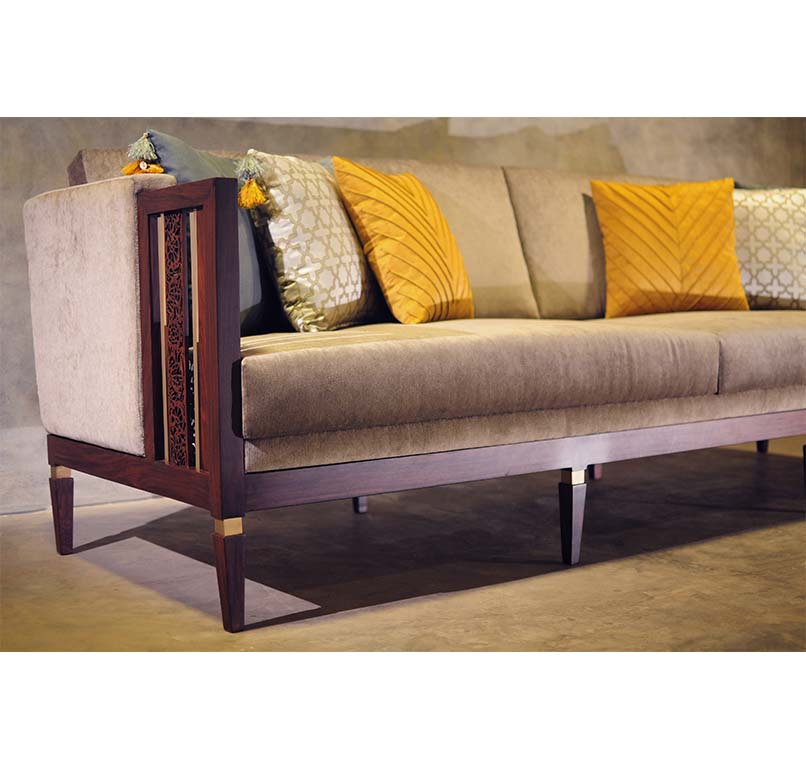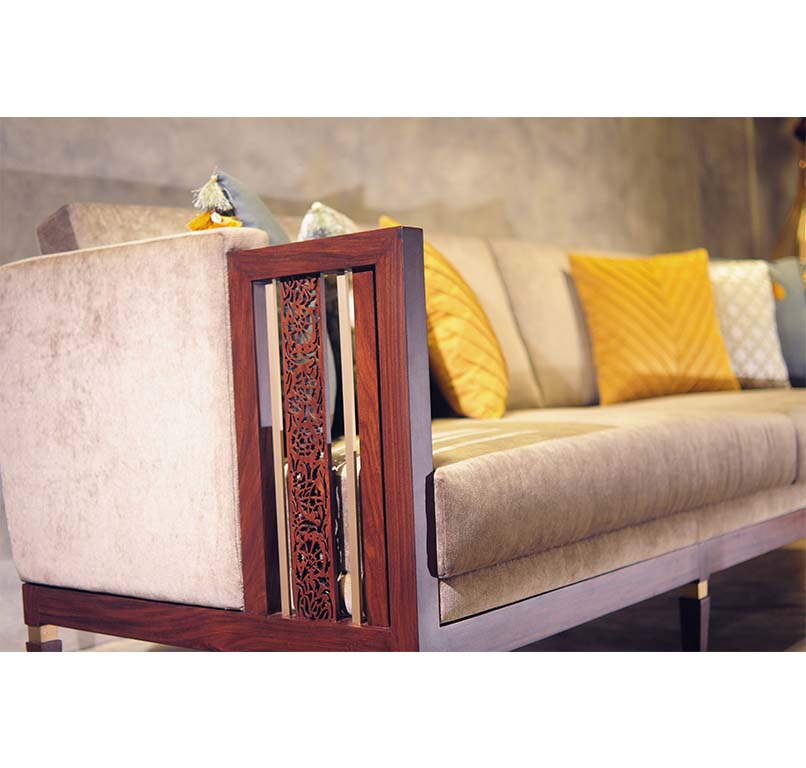 Price is subject to change
Price is subject to change