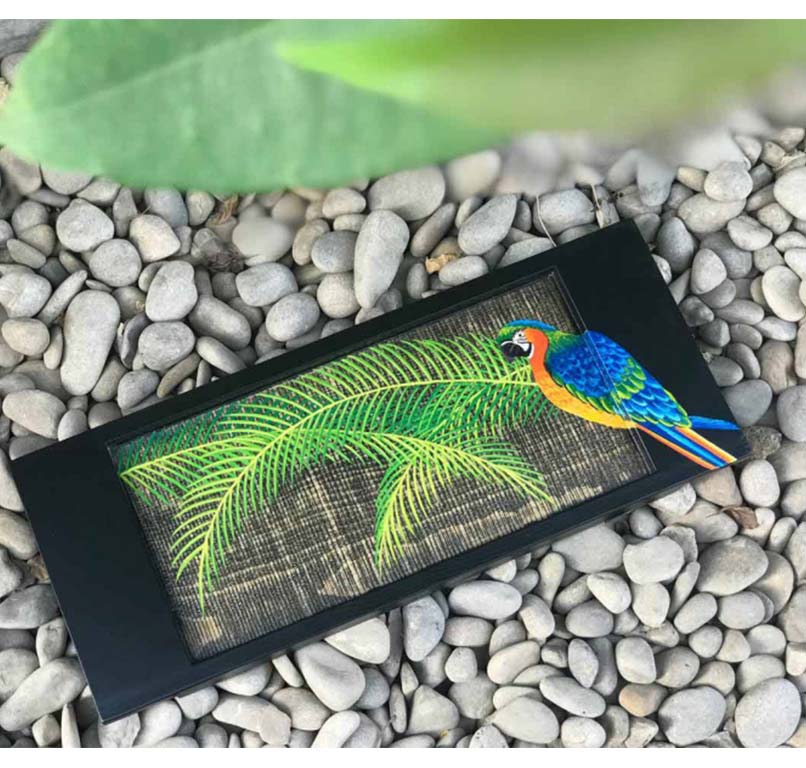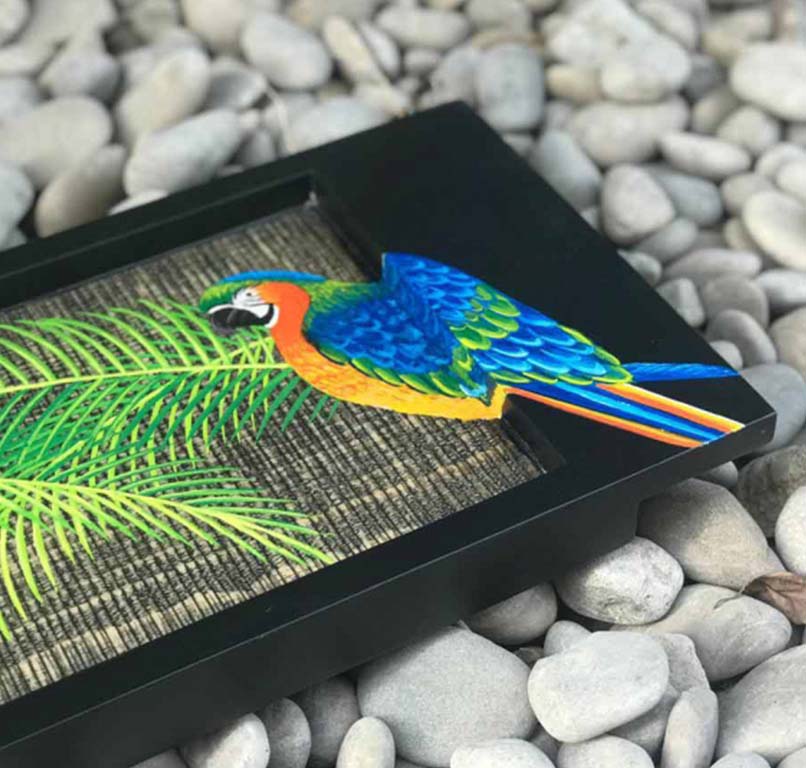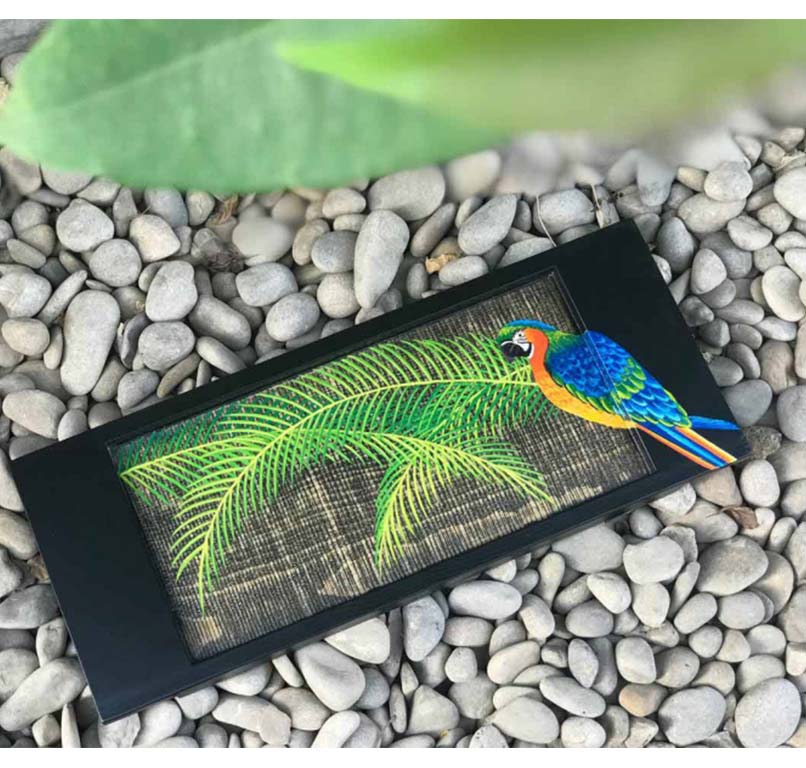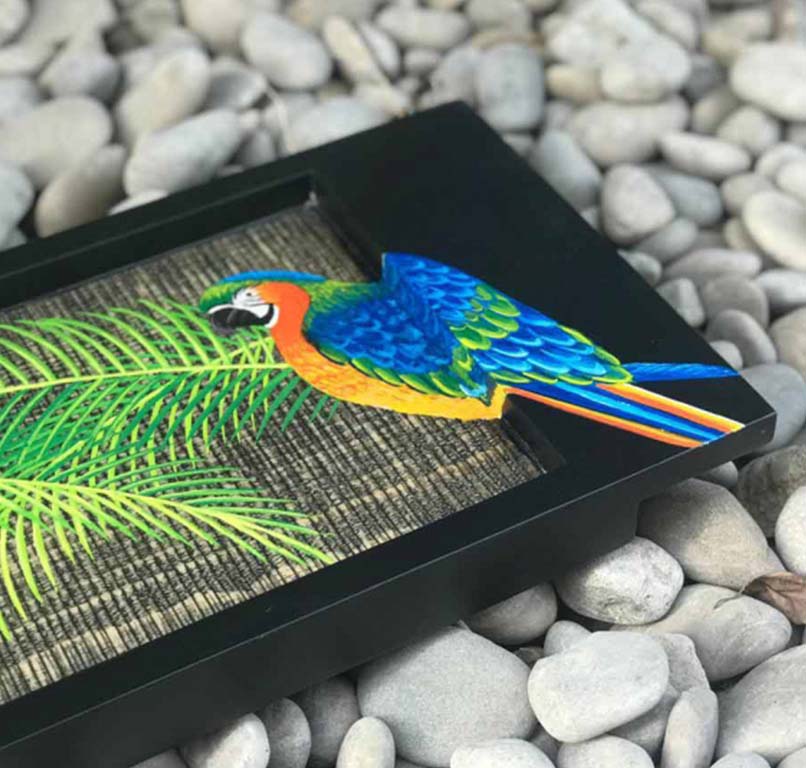 Totay Blue (Mussaweri) - Tray
Many parrot enthusiasts view macaws as the ultimate avian pets. Huge, personable, gorgeous and enormously intelligent, t
he spectacularly beautiful blue and gold Macaw is strong-willed and loud. We prefer to have the bird stay on in its natural rainforest habitat as we make do with our totay tray with the gorgeous hand-painted portraits of these gorgeous birds in their jungle homes.
Care
Clean with a soft damp cloth. Use Clear Furniture Polish occasionally to maintain the wood's natural finish.
A water-based coating makes thesurface resistantto scratches,abrasions and chemical agents making this tray easy to maintain. Felt pads at the bottom keep all surfaces scratch free.
Material:
Kale Wood
Acrylic Paint
Rafia
Hammered brass
Brass Rods
Metal Detail
Size:
Length 20'' , Width 8'' , Height 1.5''
Price:
6,500 + 18% Sales Tax = PKR 7,670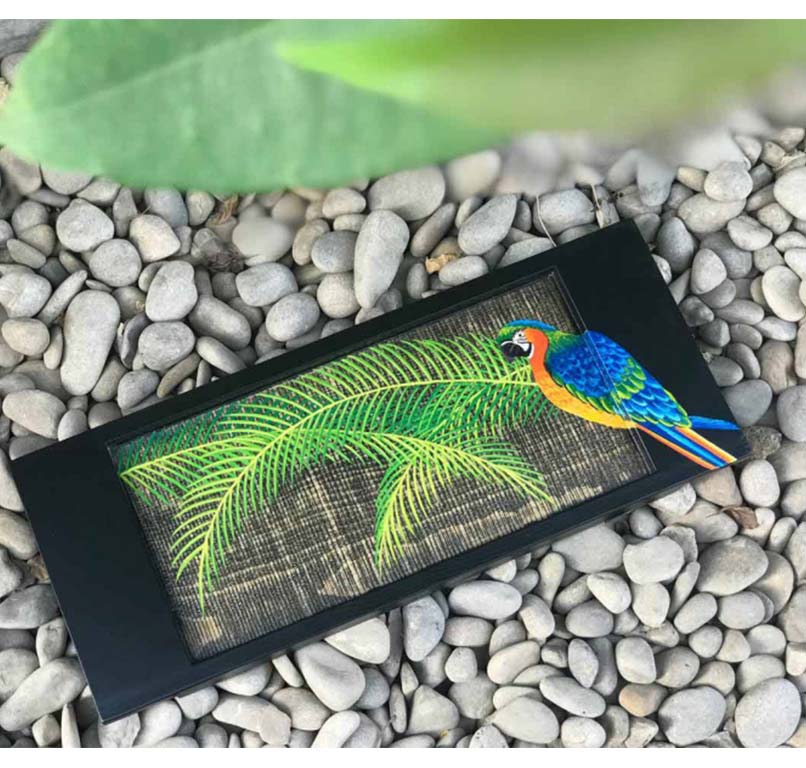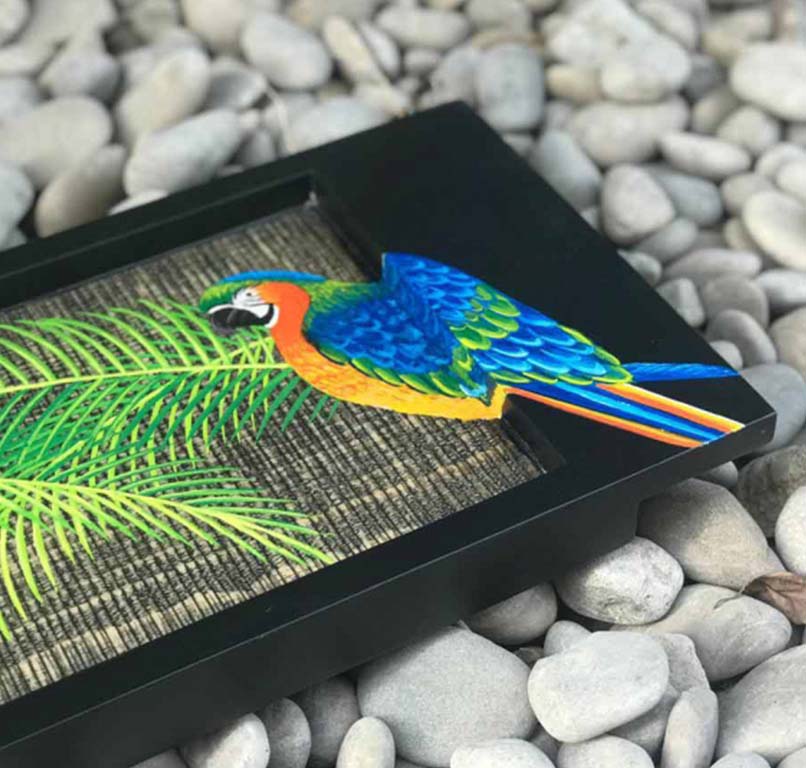 Price is subject to change
Price is subject to change