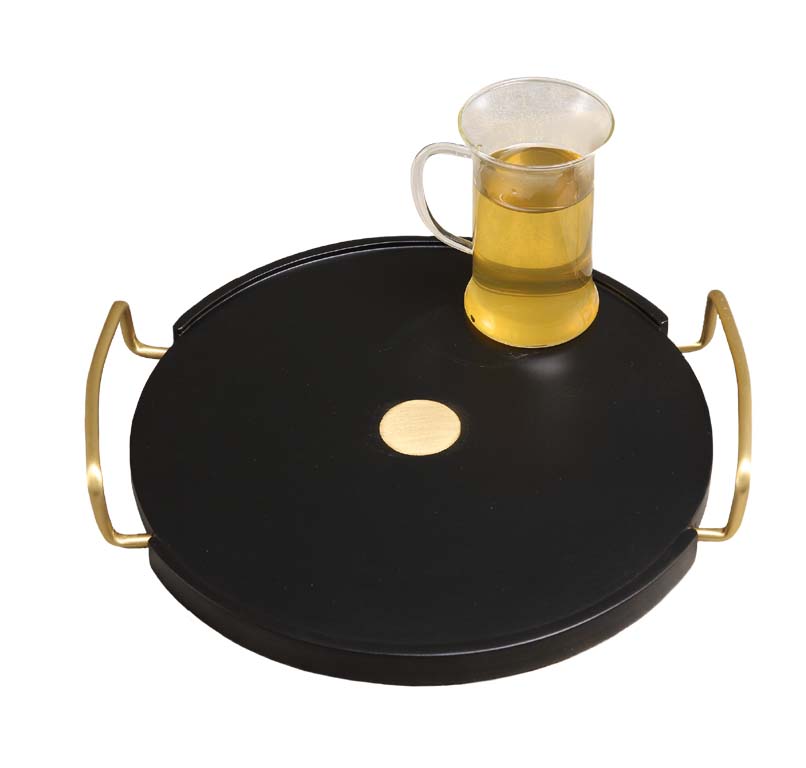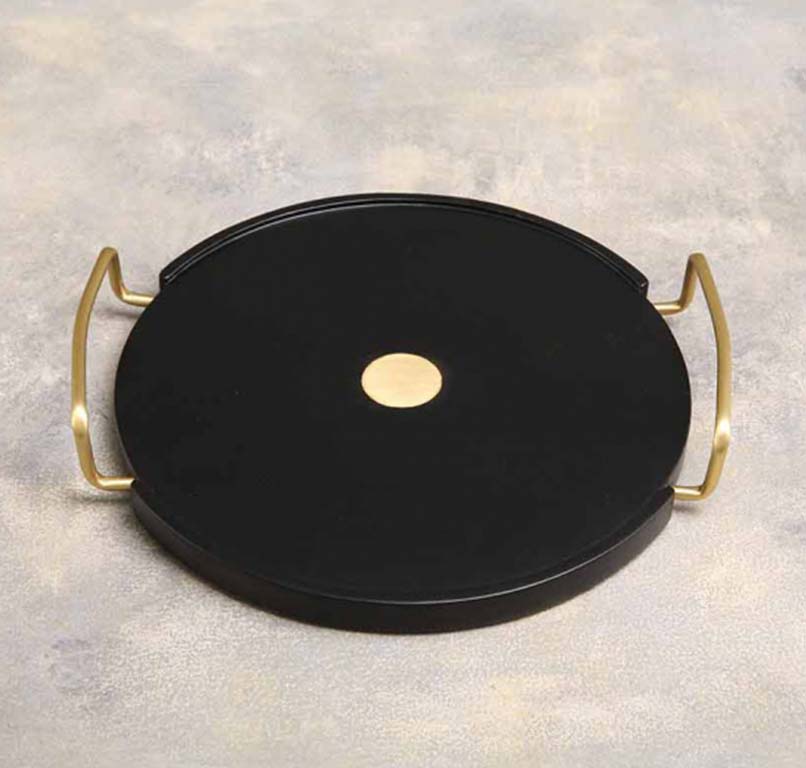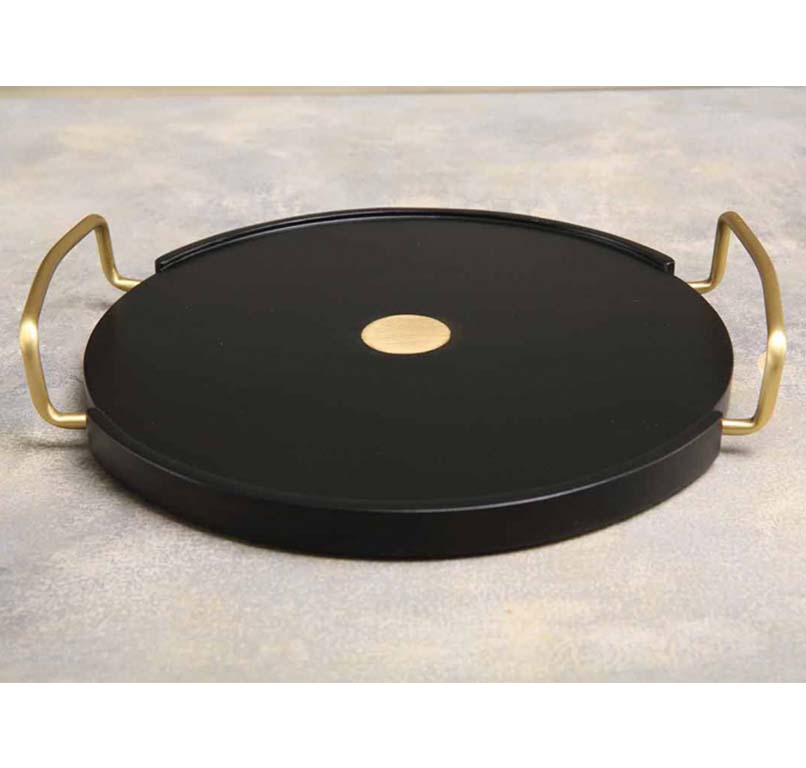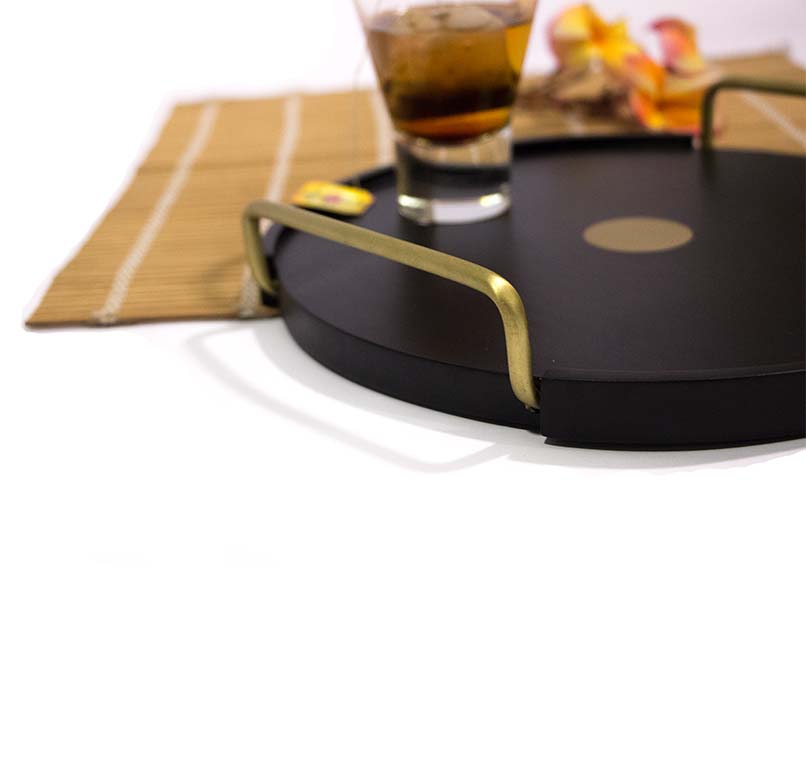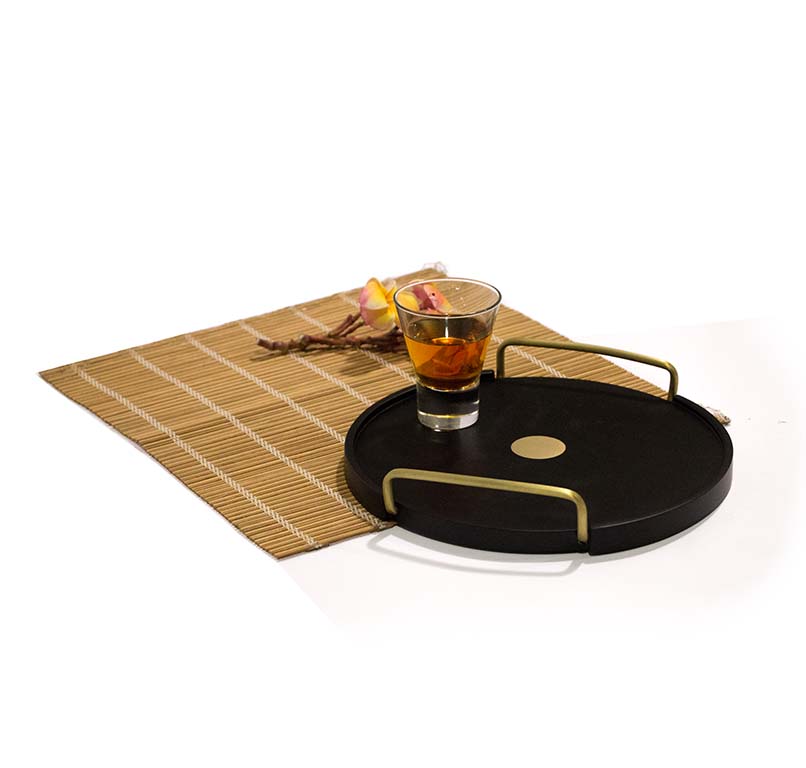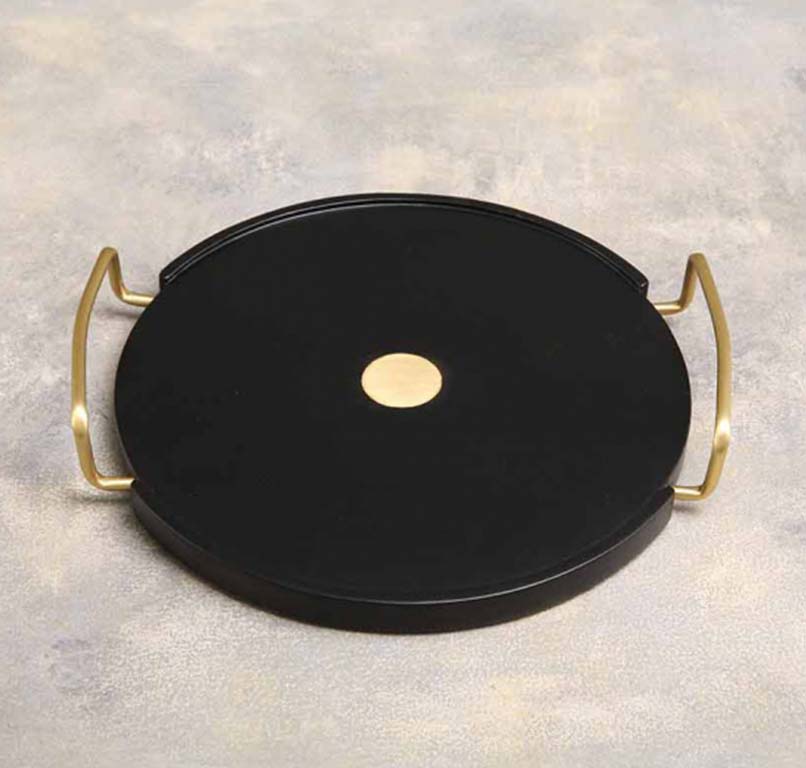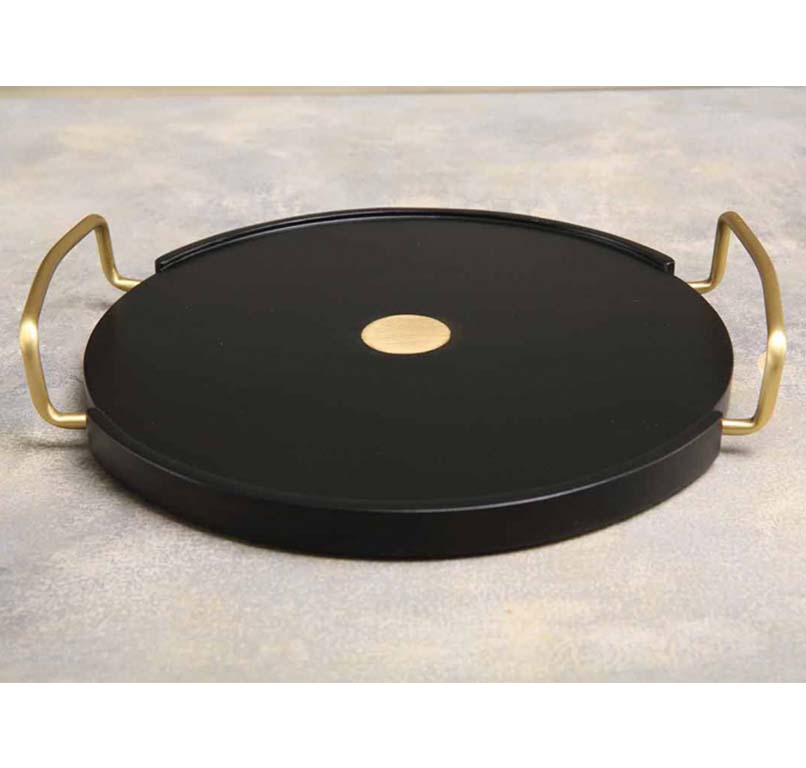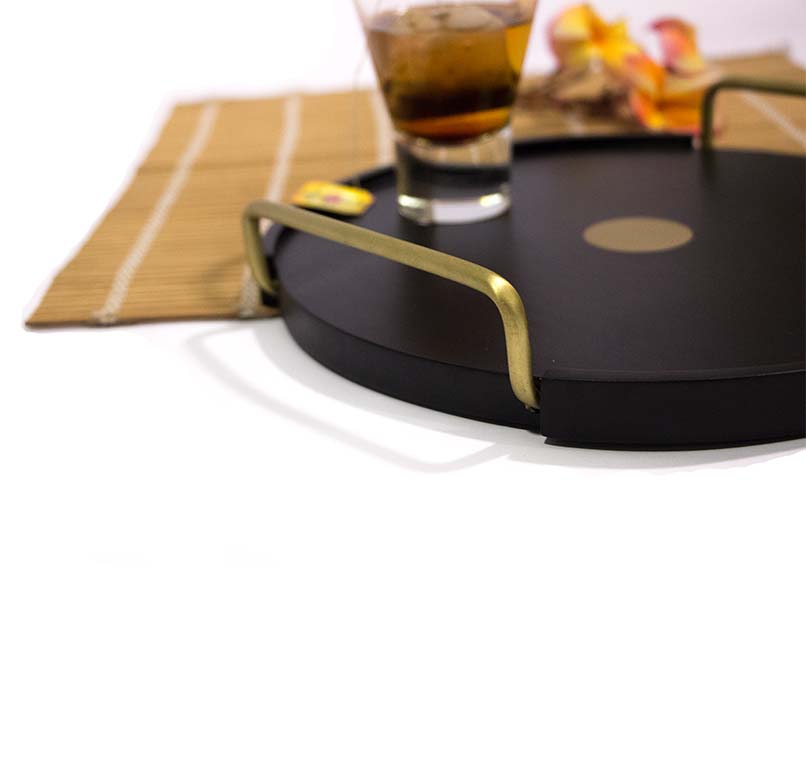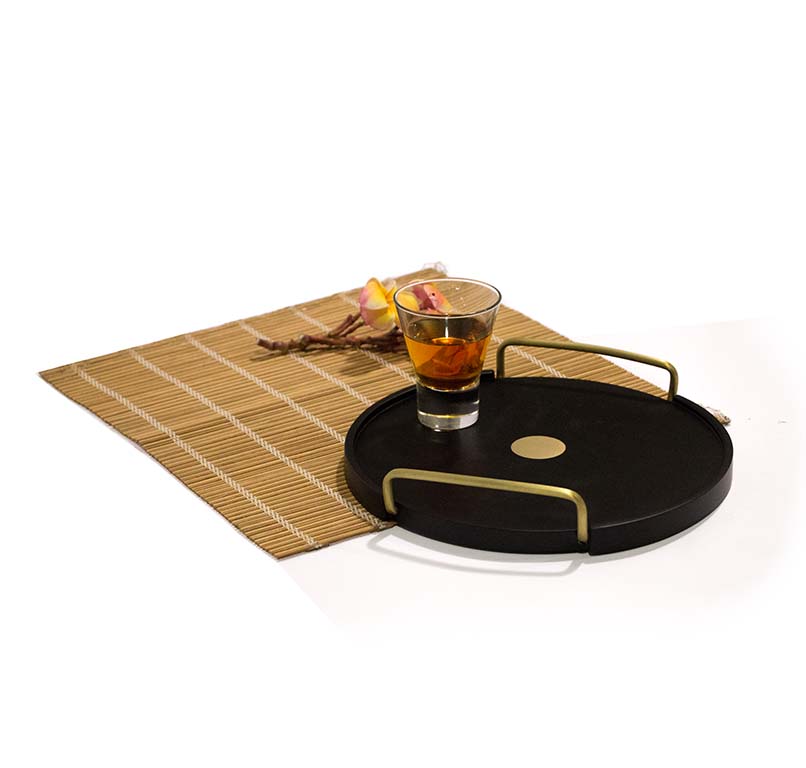 Nukta - Tray
"Ain Ghain di ik'ko soorat, ek nuktey shor machaaya eh"
                                                                                            Baba Bulleh Shah
The alphabet Ain and Ghain have the same face but it's a Nukta which creates the disruption.
The fascinating Nukta which has the power to change one alphabet into another is inlaid in brass at the centre of our bestselling Nukta tray.
Care
Clean with a soft damp cloth. Use Clear Furniture Polish occasionally to maintain the wood's natural finish.
Felt pads at the bottom keep all surfaces scratch free.

Material:
Kale Wood
Lacquered Brass
Brass inlay
Felt pads
Size:
Length 10.6'' , Width 10.75'' , Height 2''
Price:
3,800 + 18% Sales Tax = PKR 4,484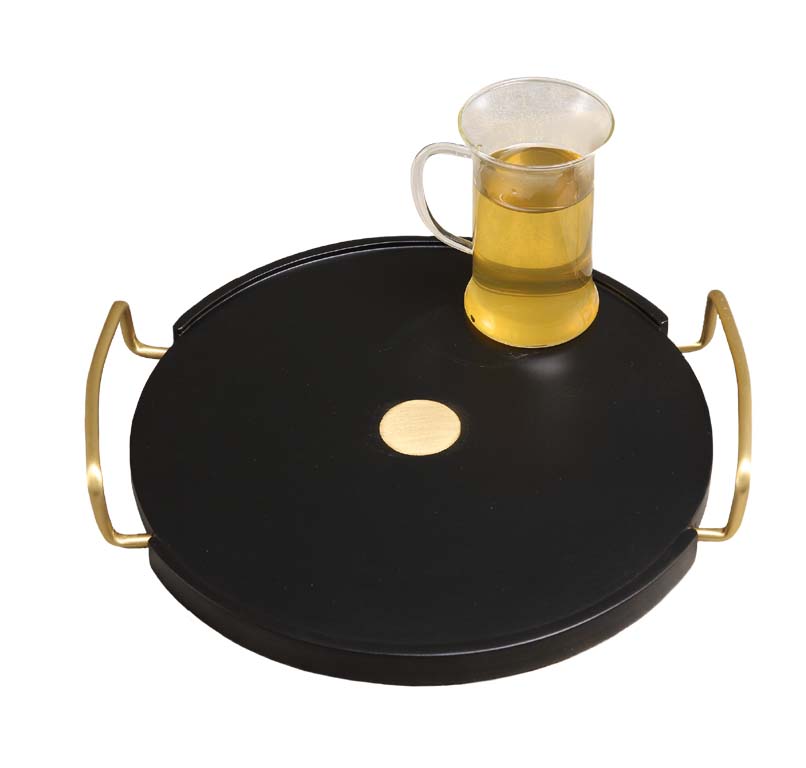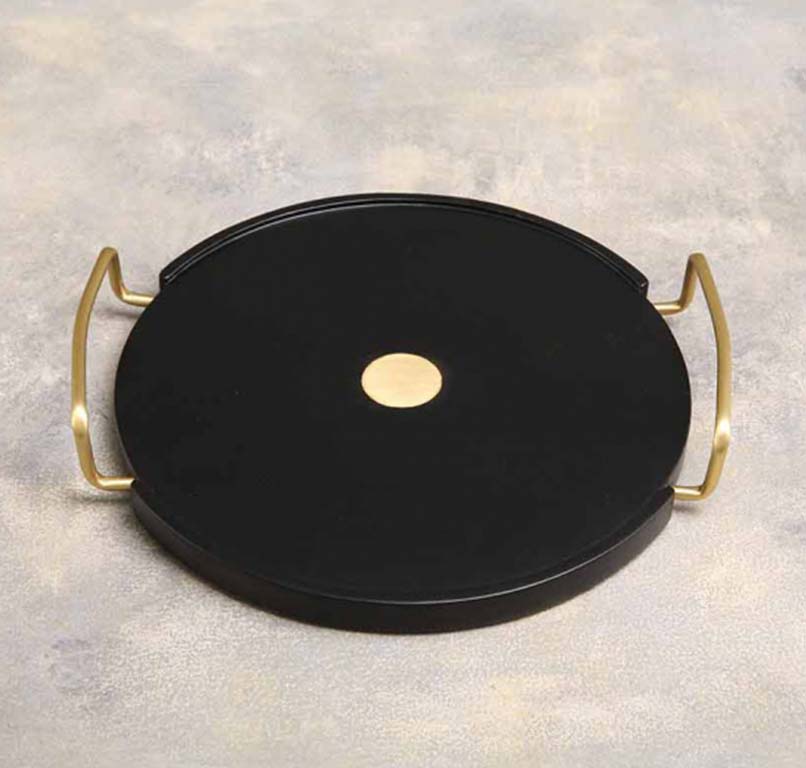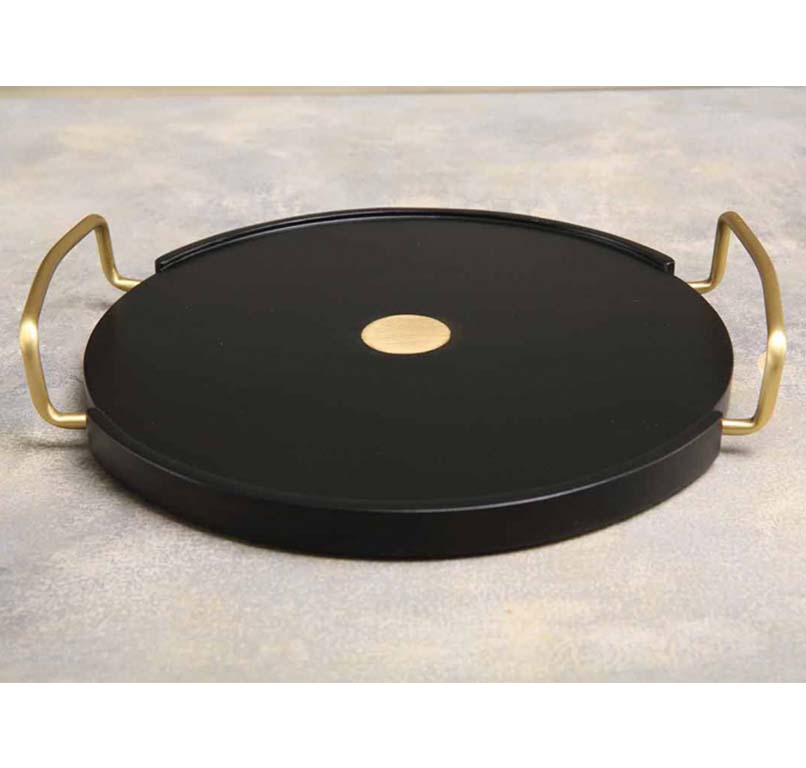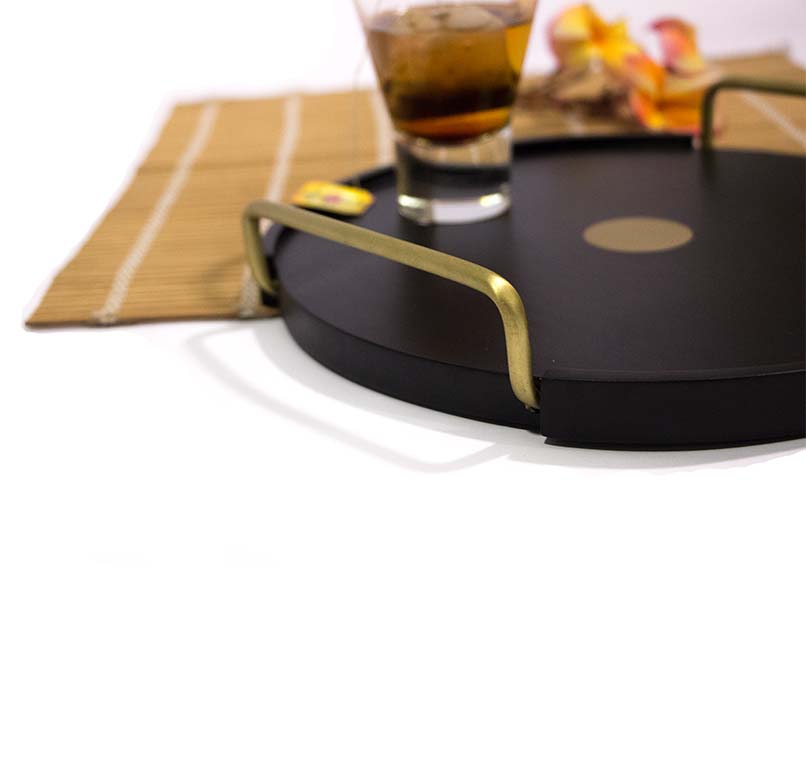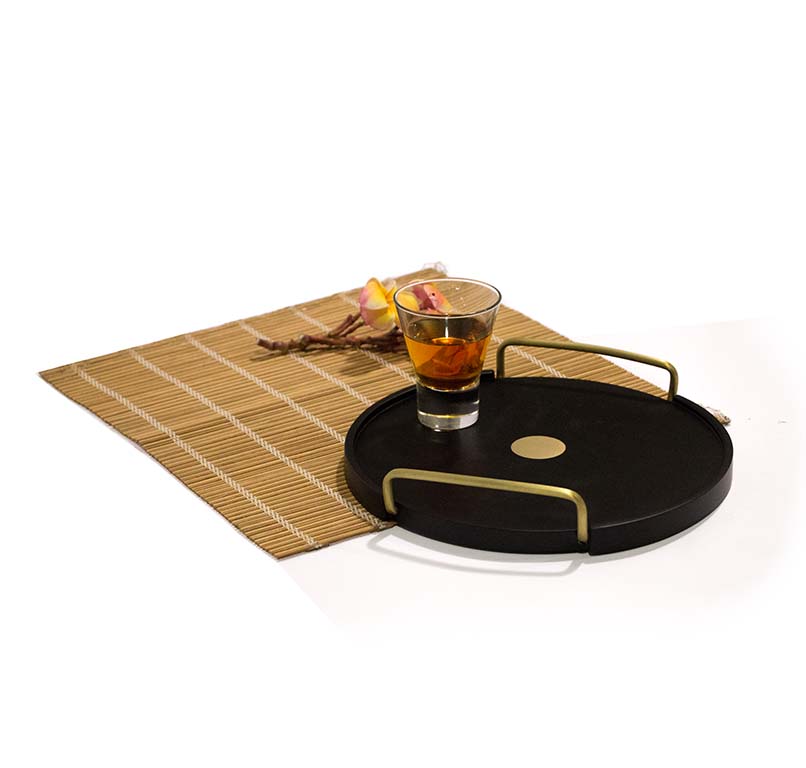 Price is subject to change
Price is subject to change