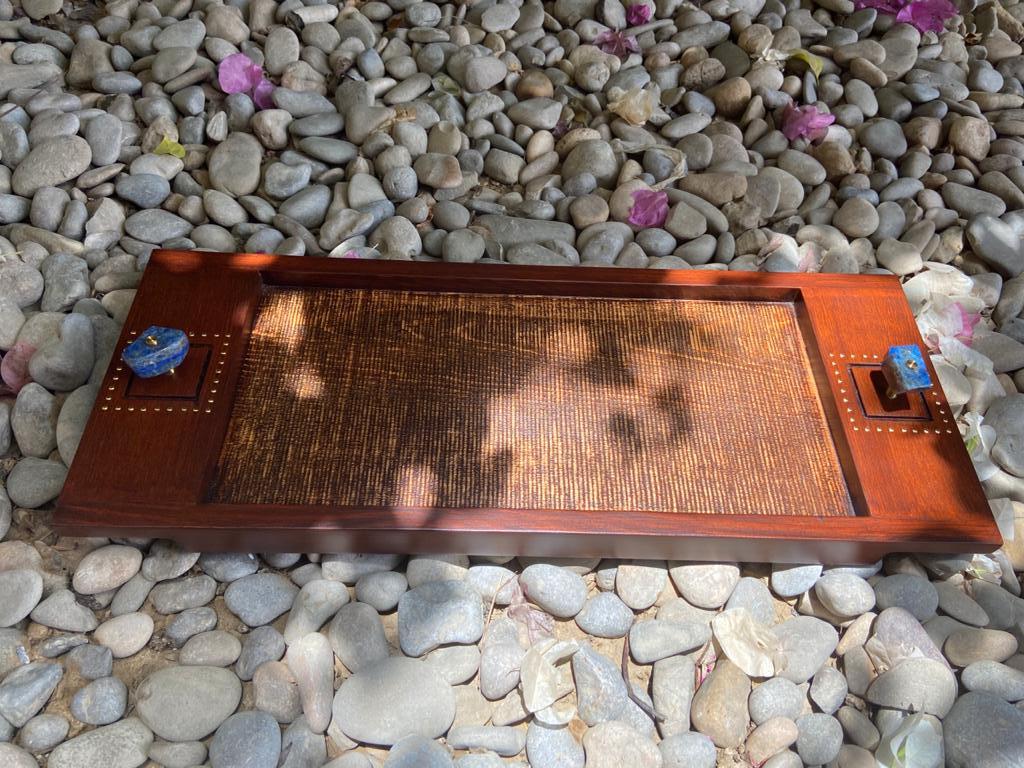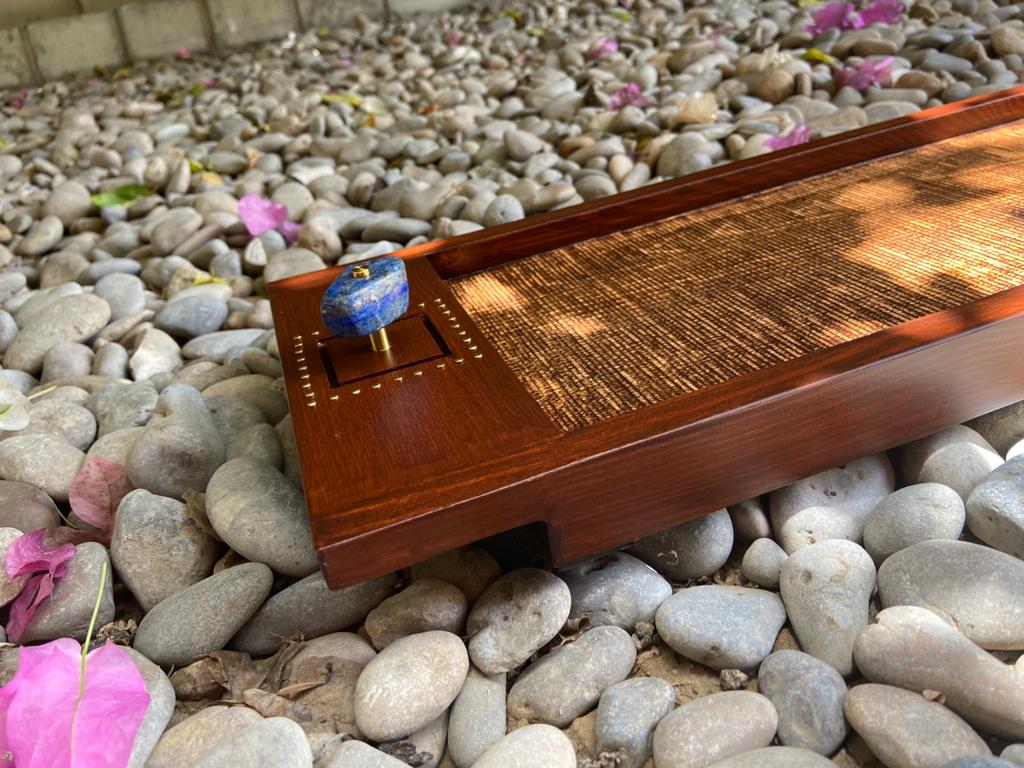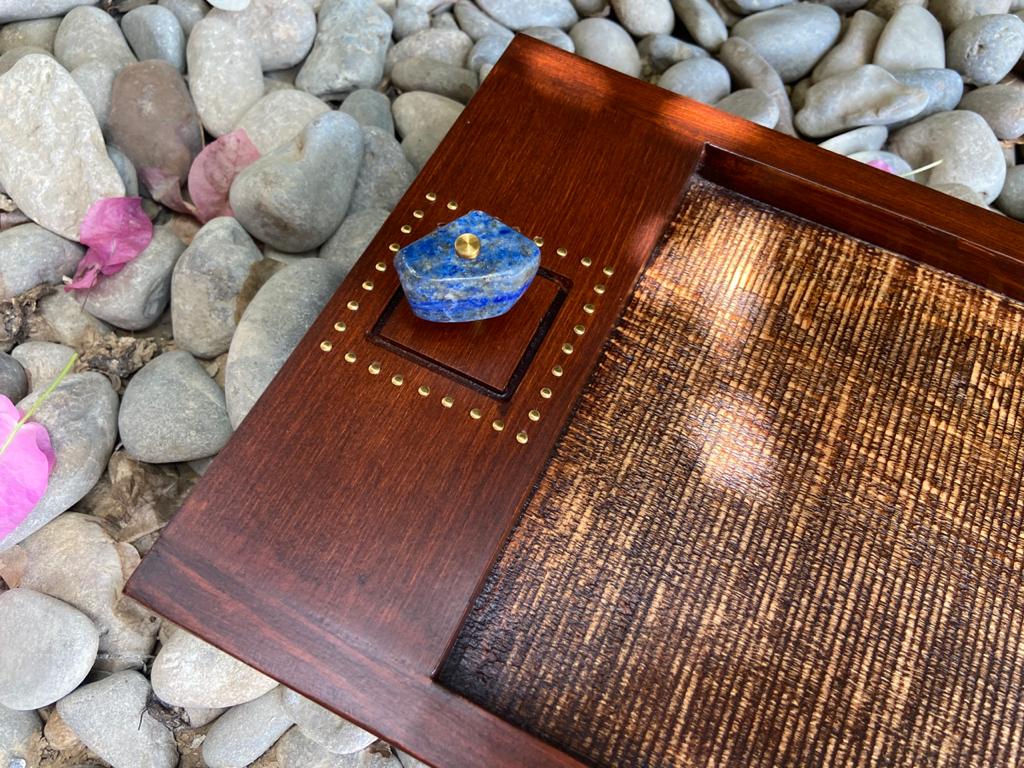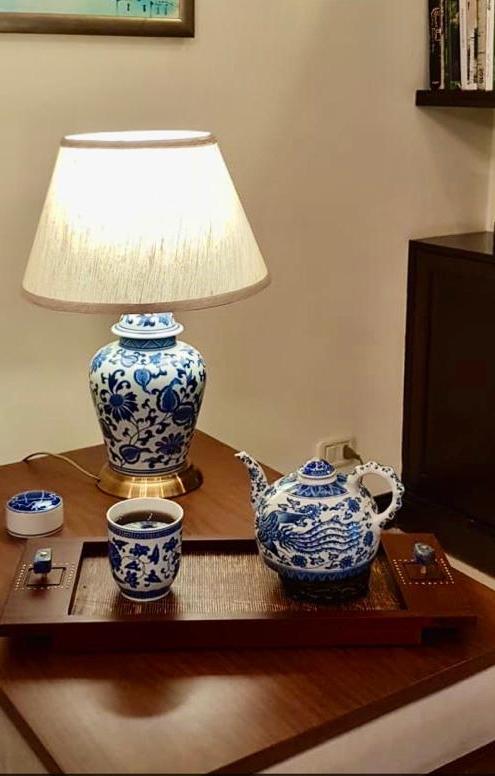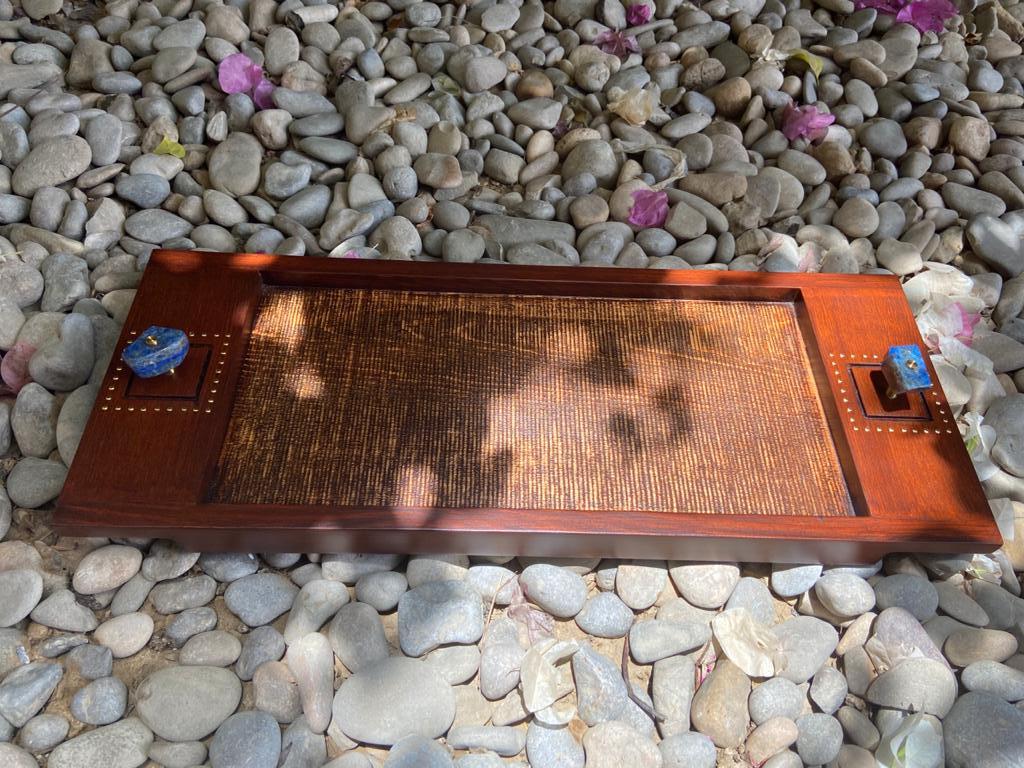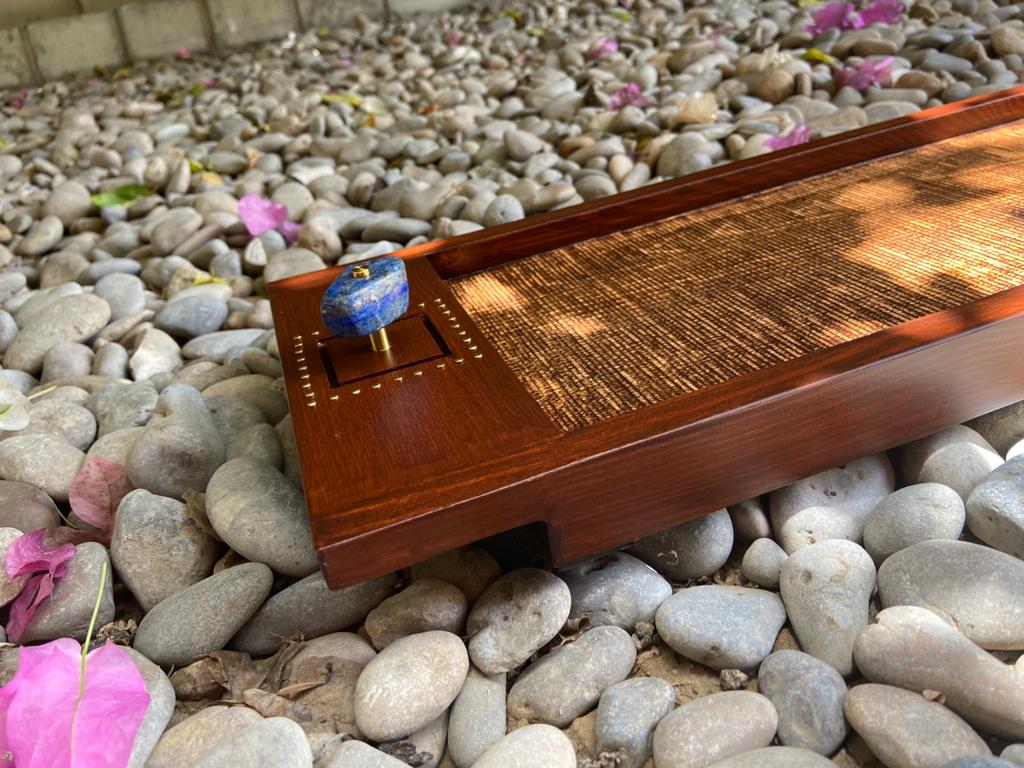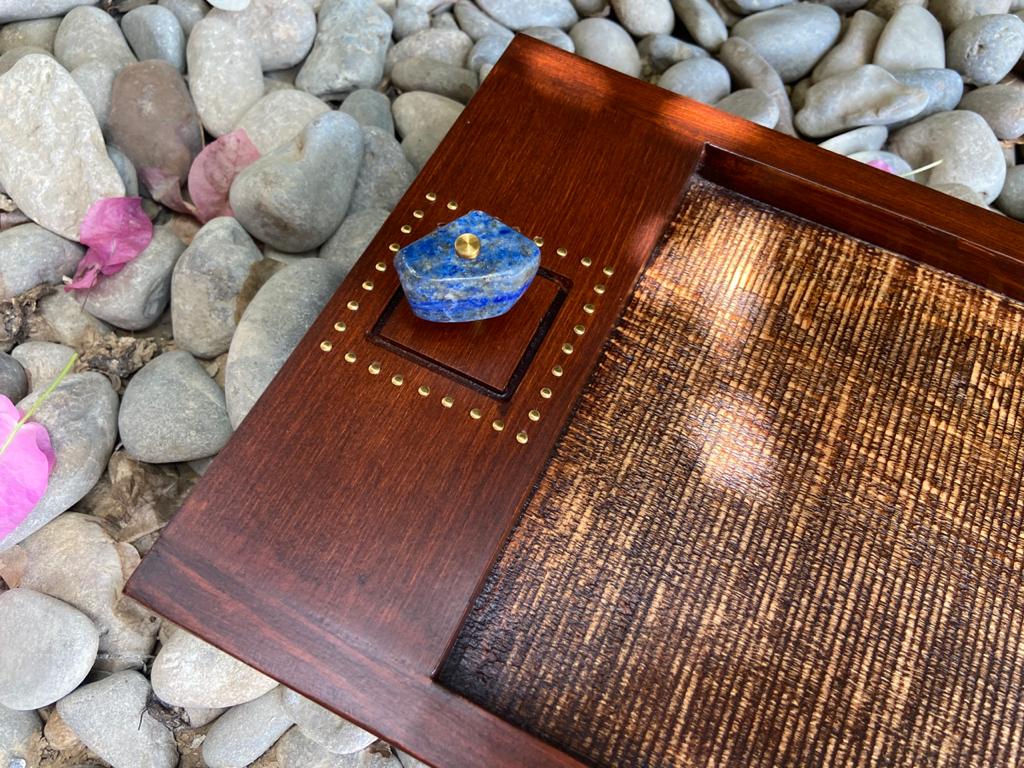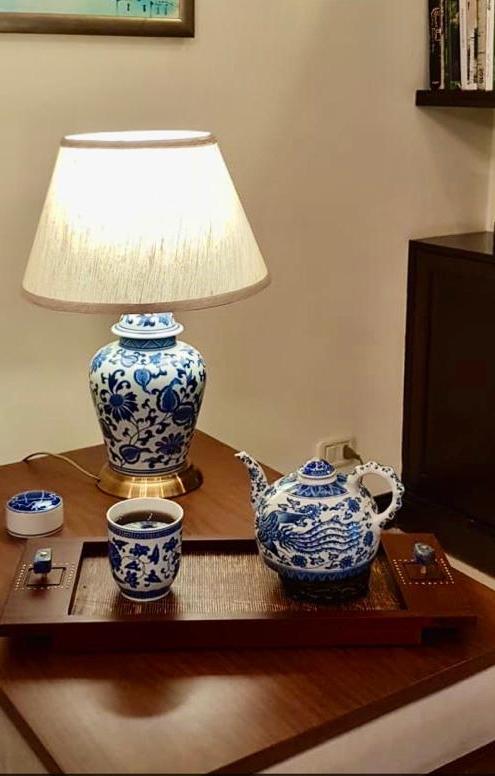 Lapis Lazuli -Textured tray
Associated with royalty and intuition, Lapis Lazuli or
 Lajwar
 stones are quarried in the majestic mountains of Northern Pakistan. Uncut Lapis stones are held by brass hardware to create beautiful knobs specially created by our team for this tray.
Care
Clean with a soft damp cloth. Use Clear Furniture Polish occasionally to maintain the wood's natural finish.
A water-based coating makes the surface resistant to scratches, abrasions and chemical agents making this tray easy to maintain. Felt pads at the bottom keep all surfaces scratch free.
Material:
Kale Wood
Brass Nails
Knobs in Lapis Lazuli and Brass
Size:
Length 19'' , Width 9.5'' , Height 2''
Price:
5,720 + 18% Sales Tax = PKR 6,750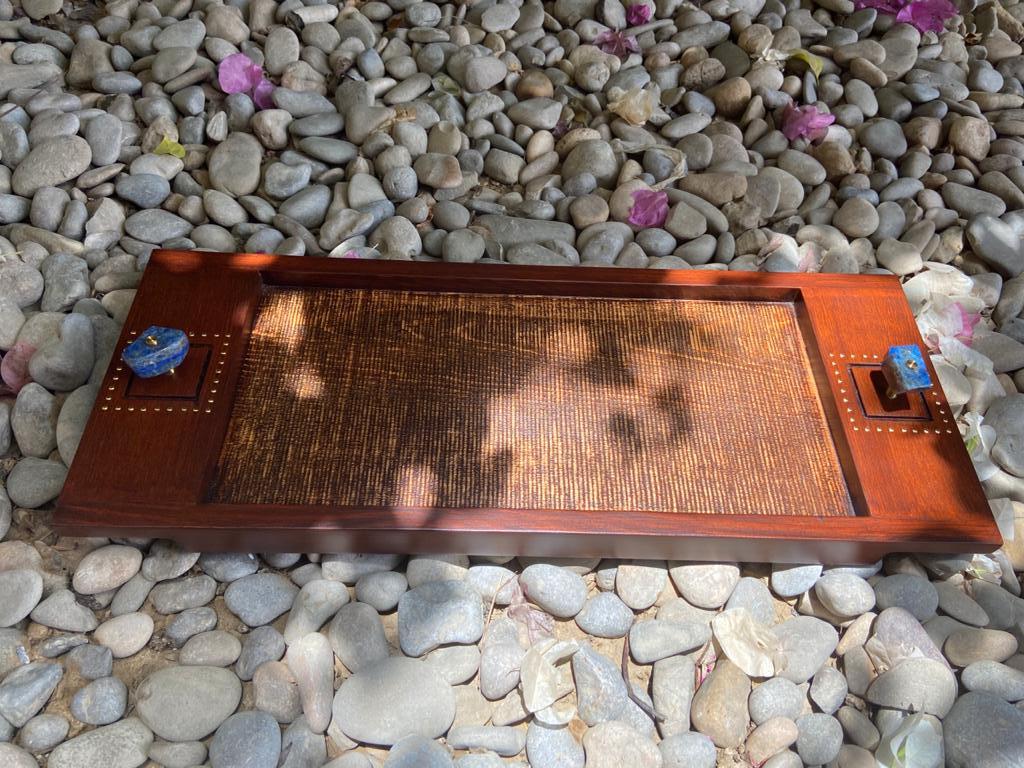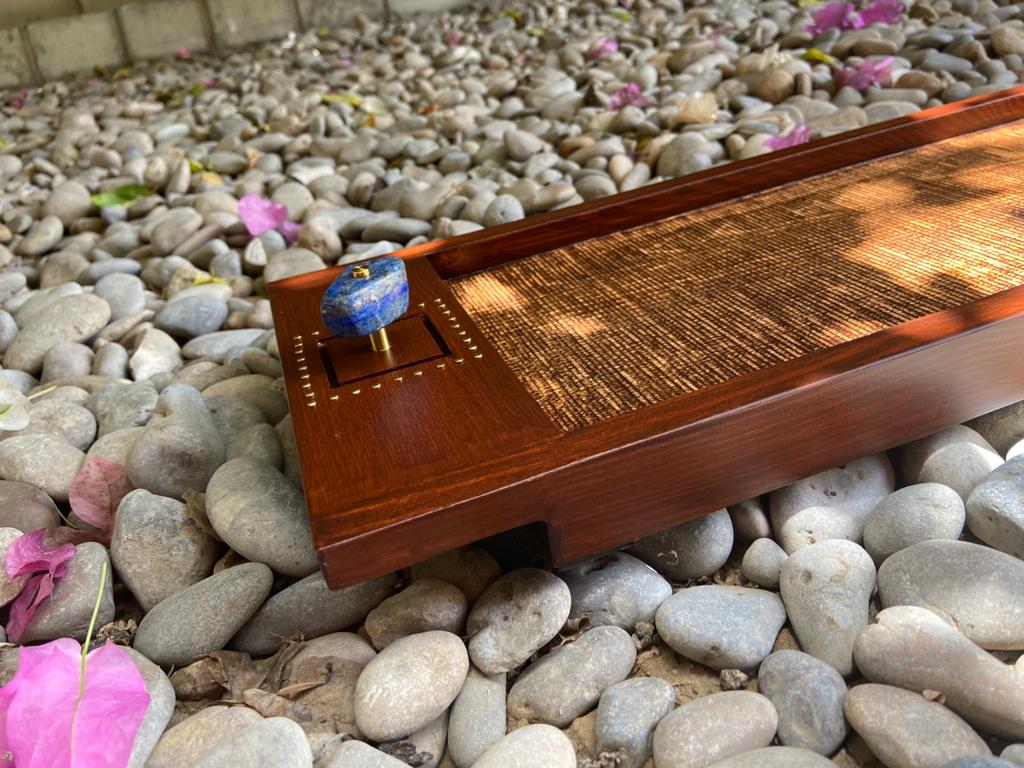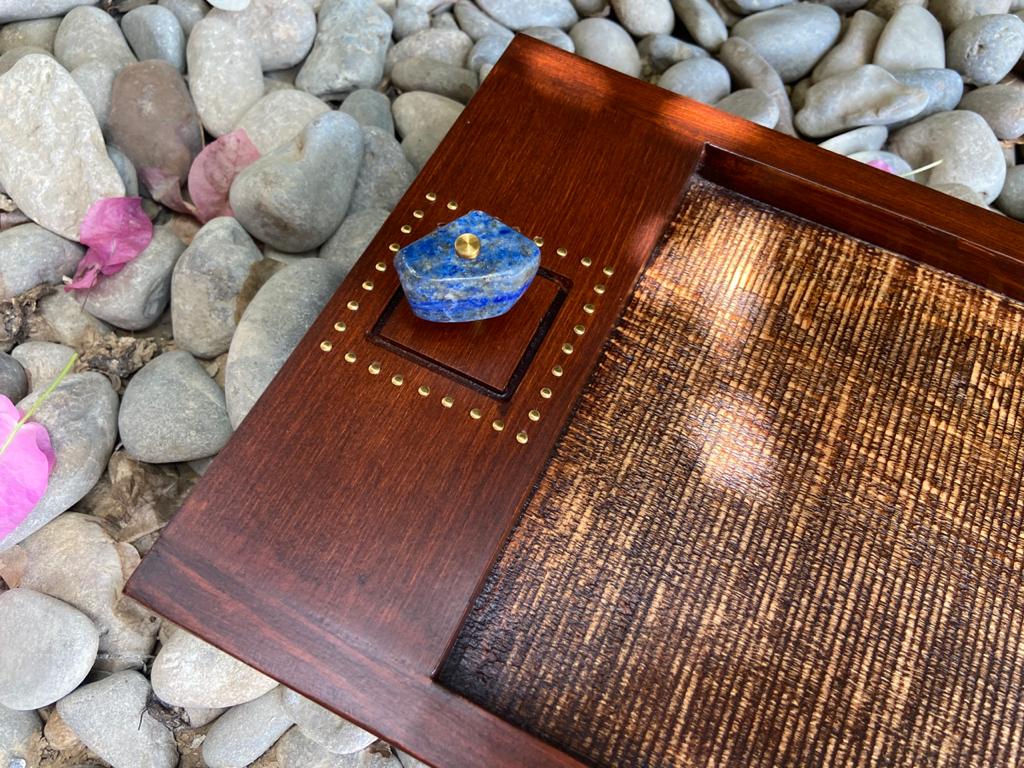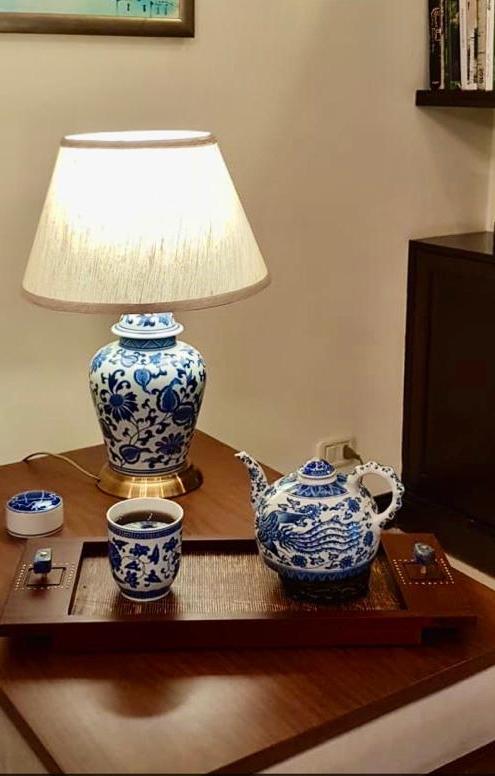 Price is subject to change
Price is subject to change