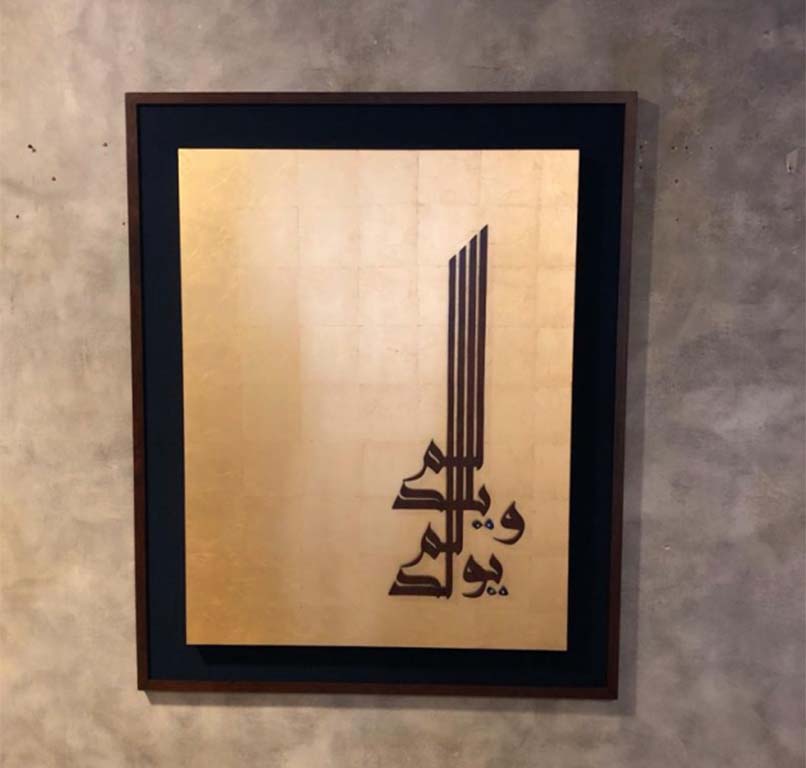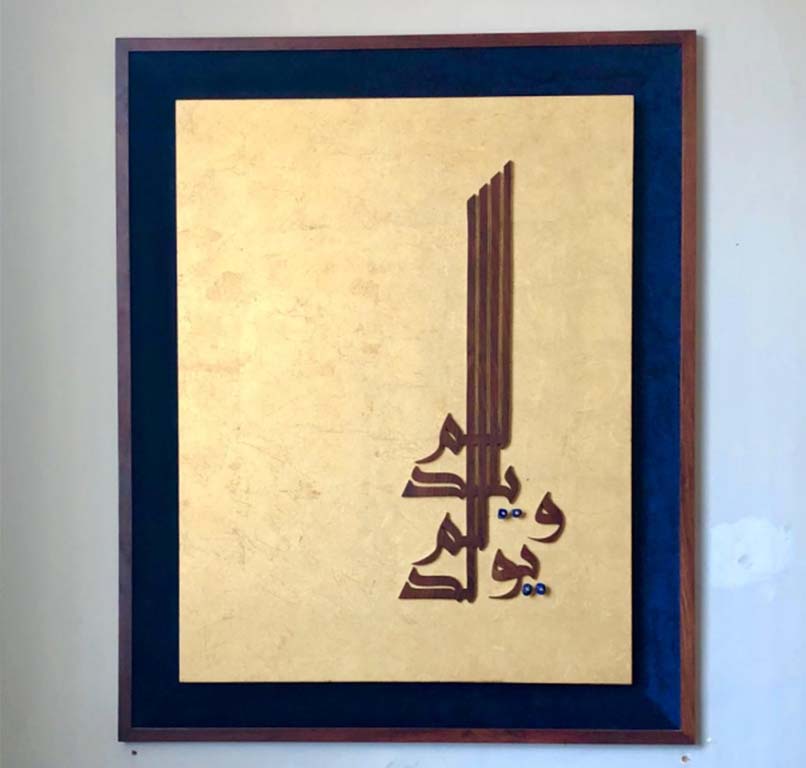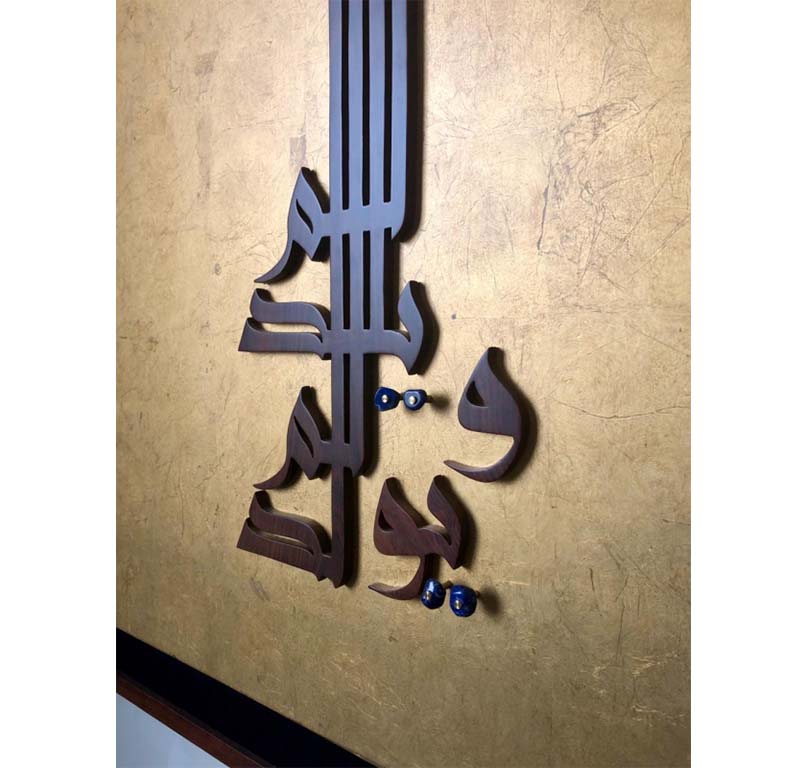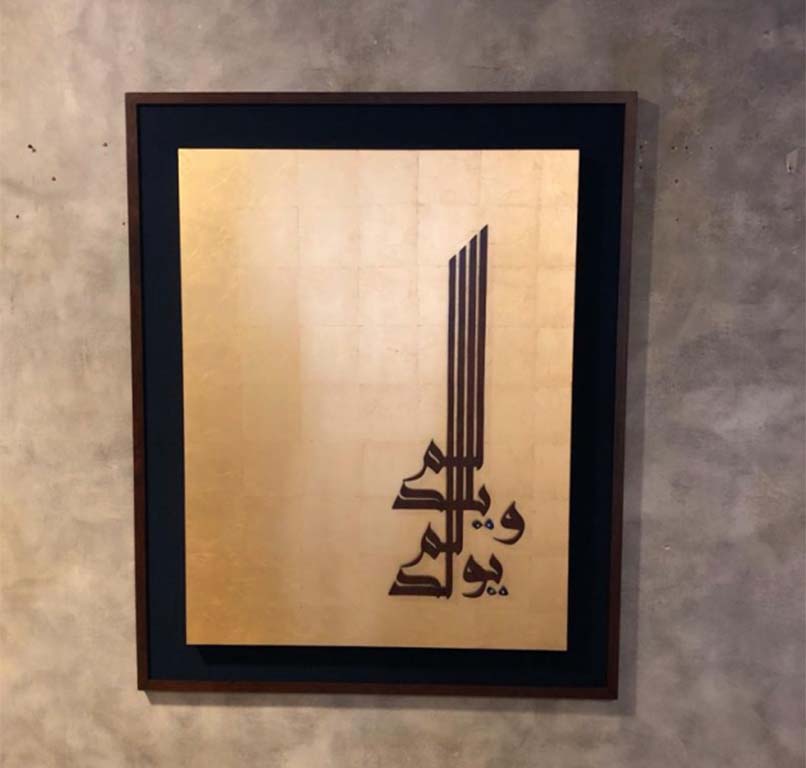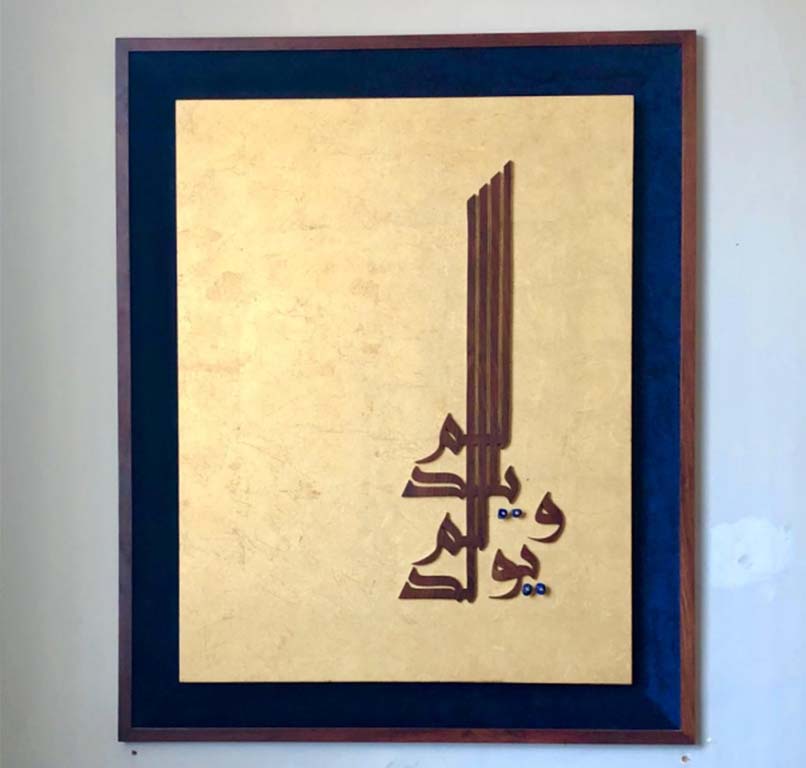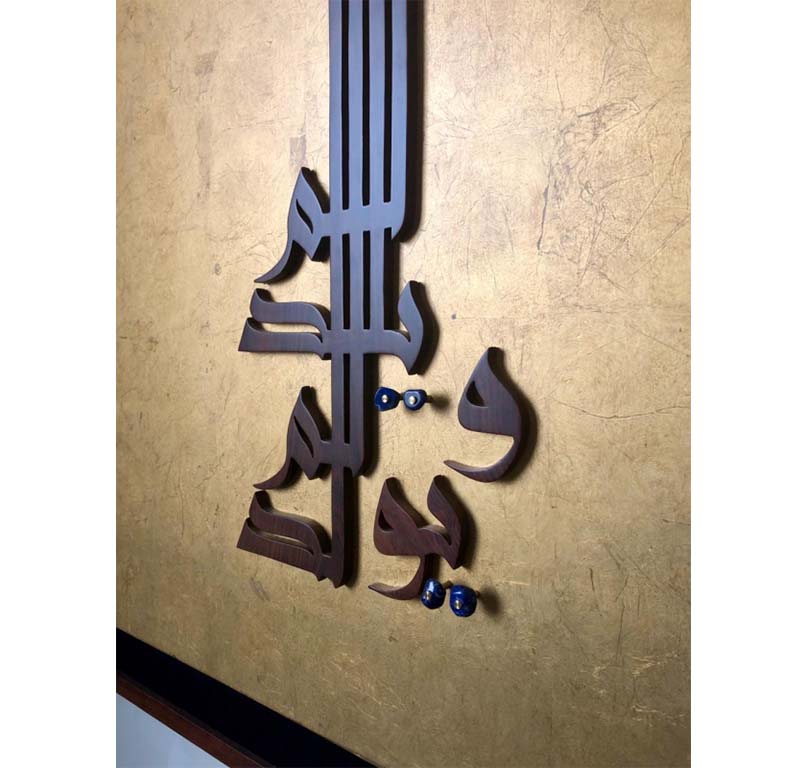 Calligraphy Wall Art - Lamyalid Walam Yoo Ladd.
The wonderful verse in the true spirit of
Tauheed
, from
Surah
Al-Ikhlas
meaning:
"He neither begat nor was begotten"
is beautifully composed in calligraphy and cut out in Sheesham wood. Two Lapis stones act as nuktas and the gilded background creates a gorgeous background to this wonderful wall-art.
Material:
Sheesham Wood
Ply wood
Knobs in Lapis Lazuli and Brass
Upholstery fabric
Size:
Length 45'' , Width 2.5'' , Height 55''
Price:
61,600 + 18% Sales Tax = PKR 72,688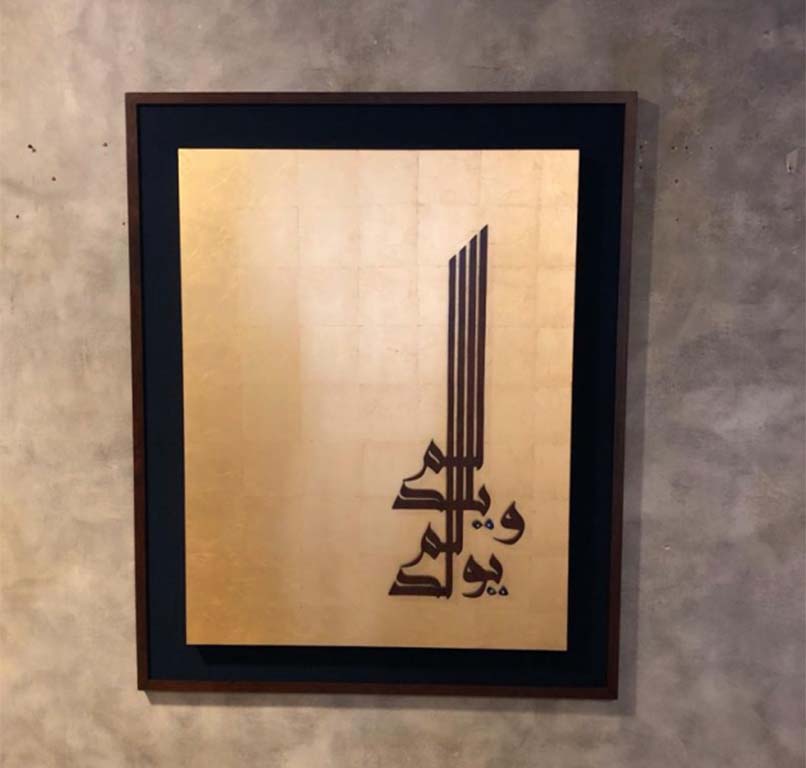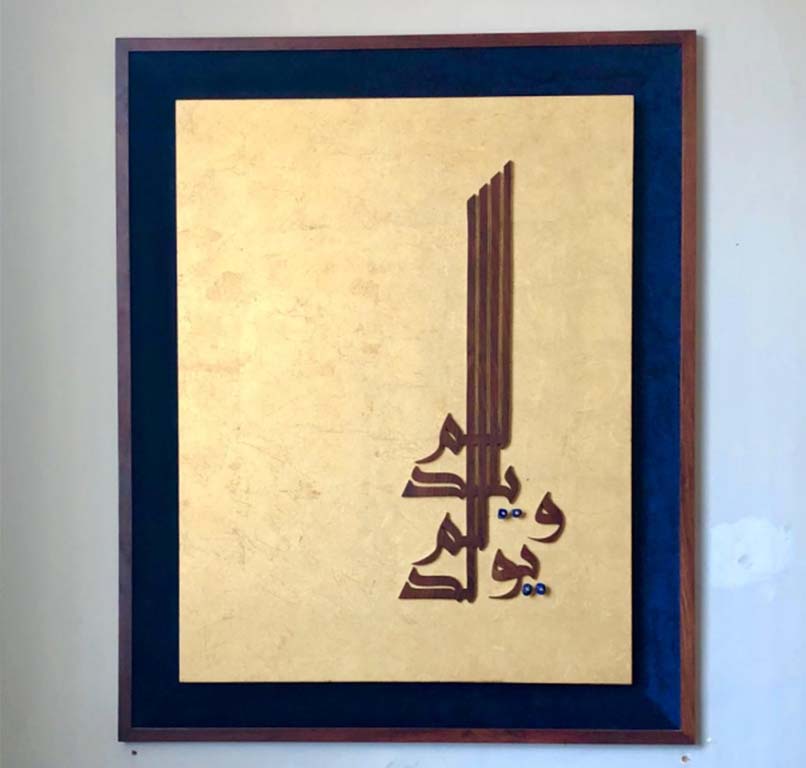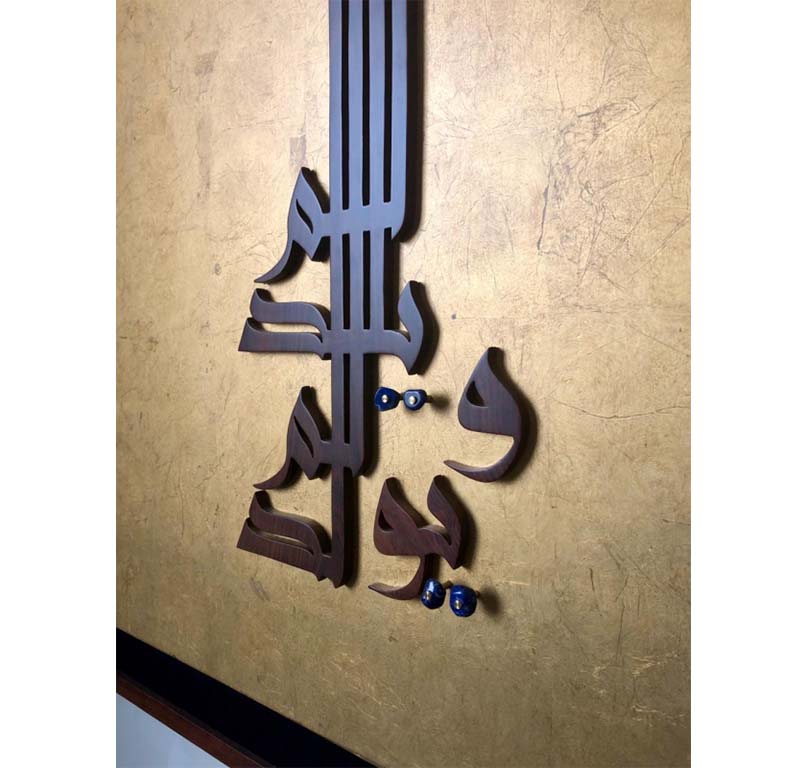 Price is subject to change
Price is subject to change